My apologies for the long overdue blog post as I have been busy with work, driving license, travelling, pilates and my social life. So, after sipping on to the delicious nut mylk that Vivienne created, Vivienne taught us to make pate, which is perfect for parties, snacks and light meals.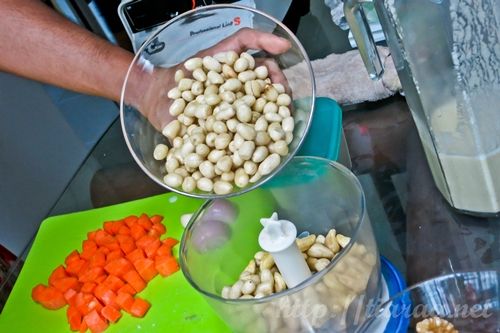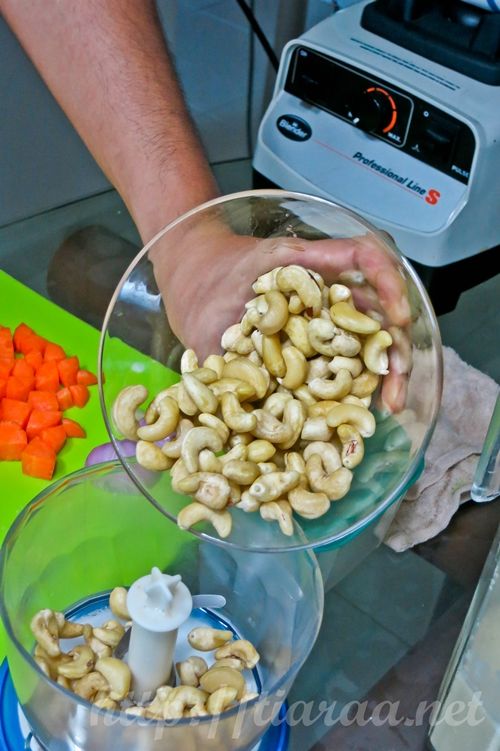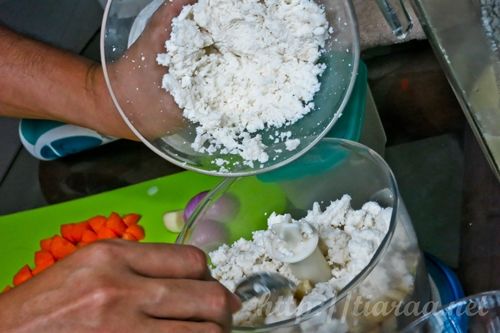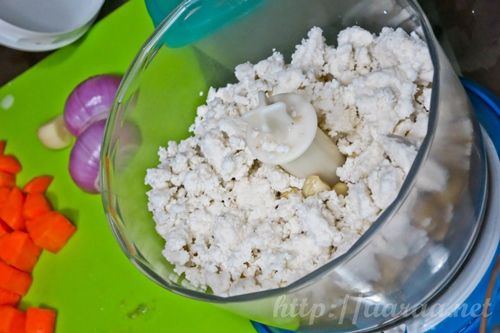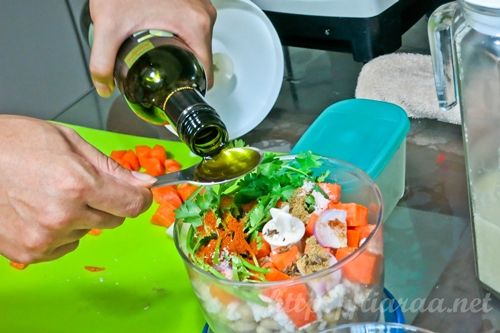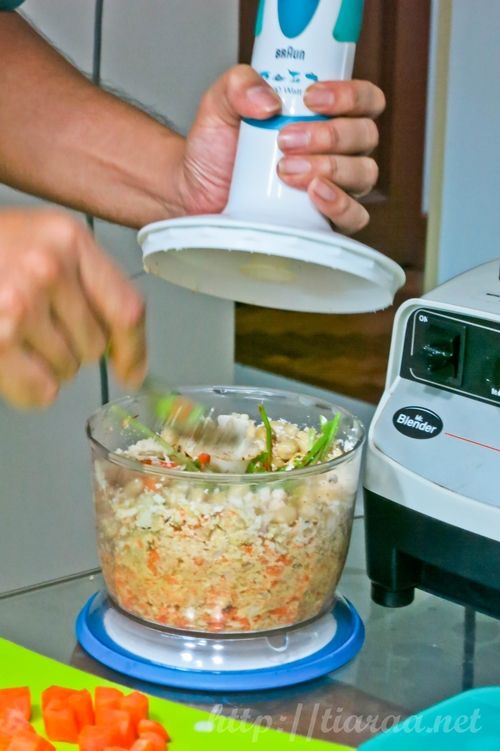 First, I will give you her recipe before briefing you on the details:
1 cup of cashews
1 cup of peanuts
1 medium sized carrot, chopped
2-3 stalks of spring onions
1/2 clove garlic
1-2 stalks of coriander leaves
2 tsp coriander powder
2 tsp cumin powder
some caraway seeds
1 tsp chilli powder
1 tsp sea salt
1 shallot, peeled and sliced
2 tbsp olive oil
pulp from almond milk
Method:
Add nuts, oil and seasoning.
Use the processor to process the above items.
While processing, gradually add the herbs until it is well-blended in the mixture.
Add in salt for taste as well.
Shape the mixture into balls.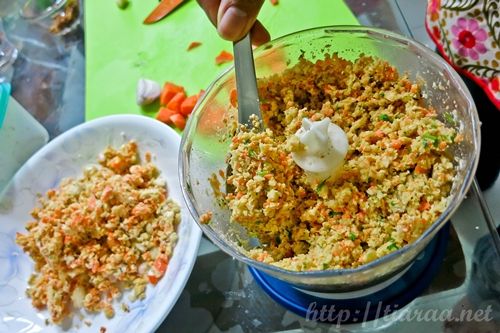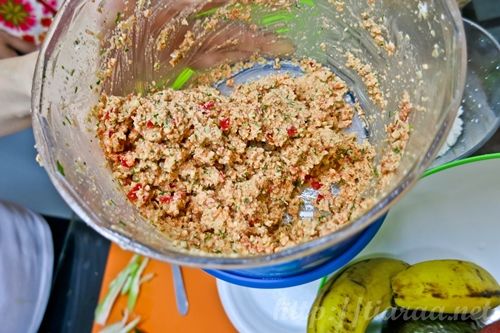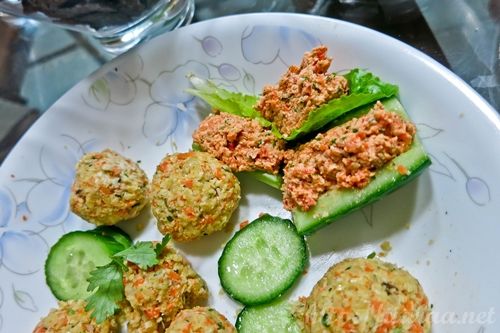 Cashew nuts are used for a creamier and richer taste as it is quite milky. Peanuts function as a binder to provide a gluey texture to the pate. Take note to soak the cashews and peanuts for at least half an hour  and 5 minutes respectively. An alternative to these nuts is pumpkin seeds. It is nice to know that you can use every part of the fresh goods you buy as coriander leaves has digestive functions and the roots can be used to cook soups. Sea salt brings out the other flavour of the pate and olive oil is used as a lubricant for the pate. I have learnt that for different methods of cooking, different types of oil should be used for maximum health benefits. For raw pates, you can either use peanut oil, virgin oil, sunflower oil or rice bran oil. One of the healthiest ways of frying would be to use water for frying. After which, add on virgin/cold pressed coconut oil. Sesame oil is one of the best oils used for steaming. After you have mould the above mixture into balls, you can serve it with either a tempeh chip, cut cucumber, capsicum or celery. Celery is naturally salty to it adds flavour to the pate party as well. So if you are planning for a party or cracking your brain on what to bring to work for lunch, you can try making pate instead.