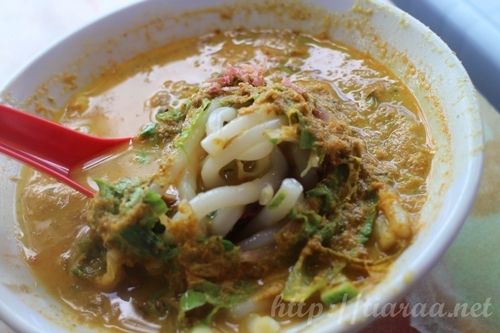 I have been wanting to write about Penang for awhile but never got to it because I had so much to write about the countries I went to last year. Well, I went to Penang twice and during both times, I managed to try all the good eats at Balik Pulau.
Balik Pulau

Kim's Laksa 金叻沙
Kim Seng Kopitiam
20, Jalan Sungai Air Putih,
11000 Balik Pulau, Pulau Pinang, Malaysia
+60 12-428 6235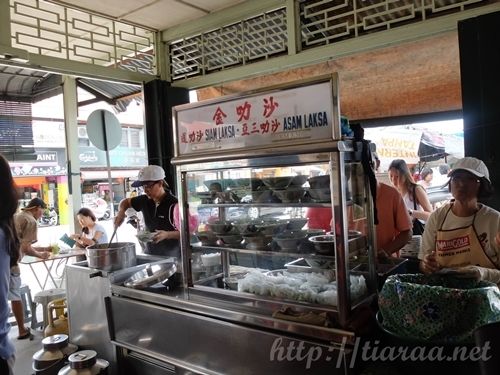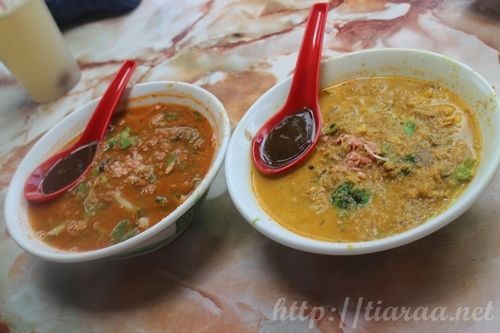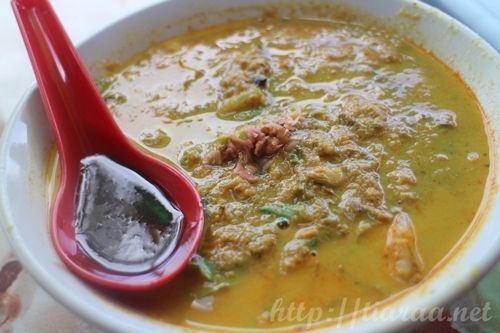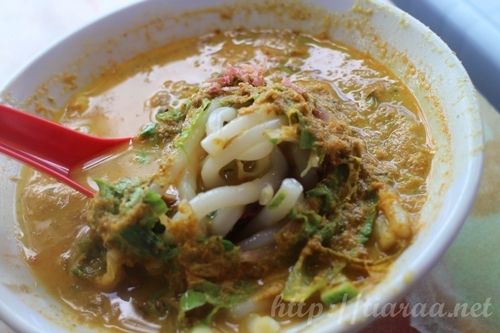 The greener side of Penang is no doubt Balik Pulau. There are much more trees and undeveloped lands here than the other side of Penang. People usually drive to Balik Pulau to consume durians during the good season and to have delicious laksa. Assam Laksa (5th & 6th pictures) can be found in many places at Penang but I had my first and second encounter with Siamese Laksa (3rd & 4th pictures) at this quaint little town. If you know Singaporean food very well, you should know that Singapore is famous for their coconut-based curry laksa. On the other hand, tamarind-based assam laksa is highly raved in Penang. You can have the best of both worlds with siamese laksa as it is a mixture of coconut milk and tamarind based. Thus, the laksa is creamier than assam laksa but less tangy than assam laksa. The ingredient that gave the siamese laksa the X factor is the thick sweet prawn paste. I really enjoyed this dish the most out of the two laksa dishes. Each bowl costs RM3.50 regardless of the flavour. What I love about Penang is the variety of fresh juices available such as Ambra Juice, Lime Juice (the picture below) and Nutmeg Juice (the last picture above). I believe I had nutmeg juice in my first trip there and shared lime juice and ambra juice with Crystal on my second trip there and it was slurpilicious!
天天有余
019-423 2830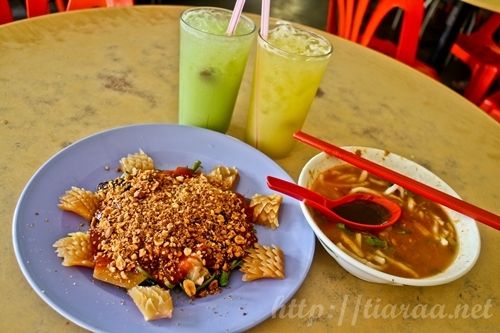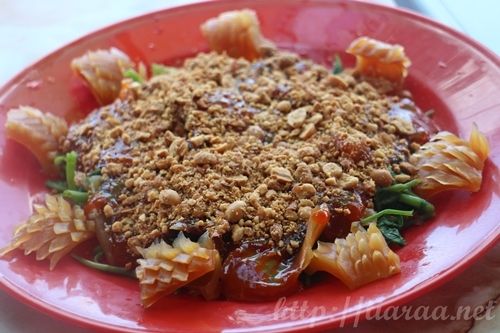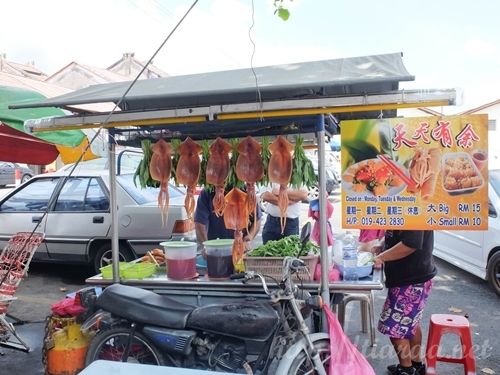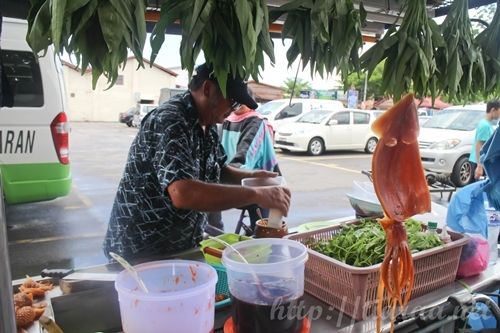 On the opposite side of the coffeeshop, there is a portable stall serving cuttlefish with kang kong / 鱿鱼应菜 topped with peanuts. We got the small serving size for RM10. I have never tried anything like that before so I concluded that the dish is delectable on both my visits. However, Crystal had food poisoning and my stomach was churning after our meal here. We are unsure if this is because of our multiple tries of different assam laksa dishes we had that day or was it because of the assam laksa served in this coffee shop or whether it is due to this cuttlefish dish. On my first trip to Penang, nothing like that happened though.
Opens Thursday to Sunday
Payment Methods: Cash Only!
驰名黑糖包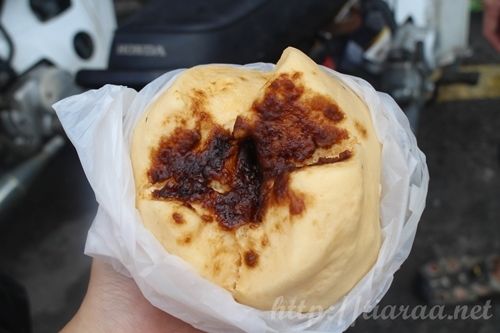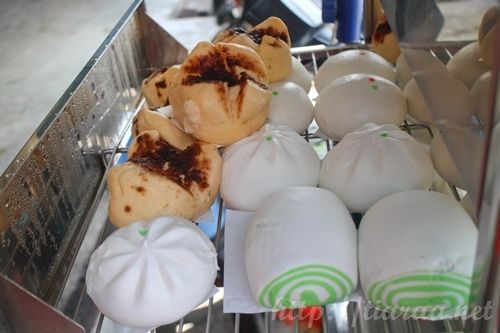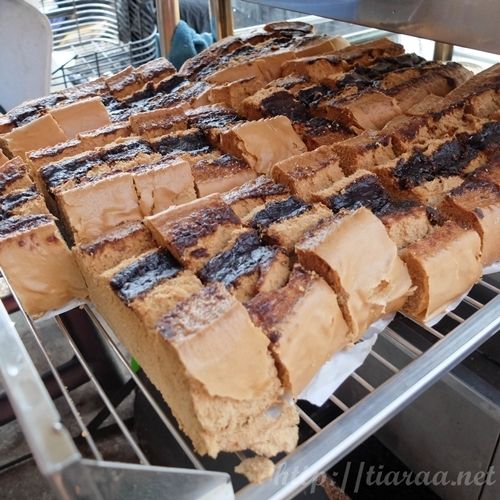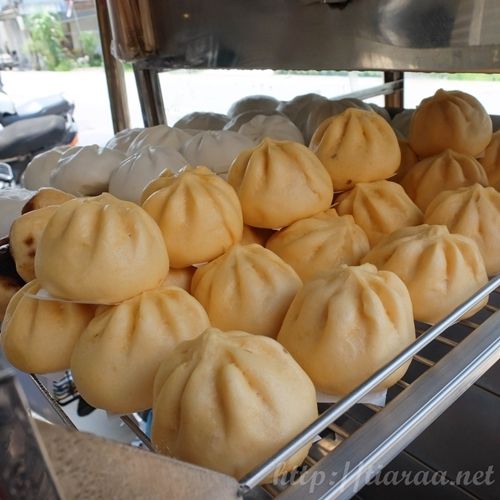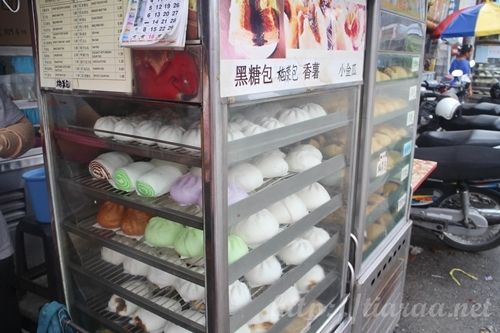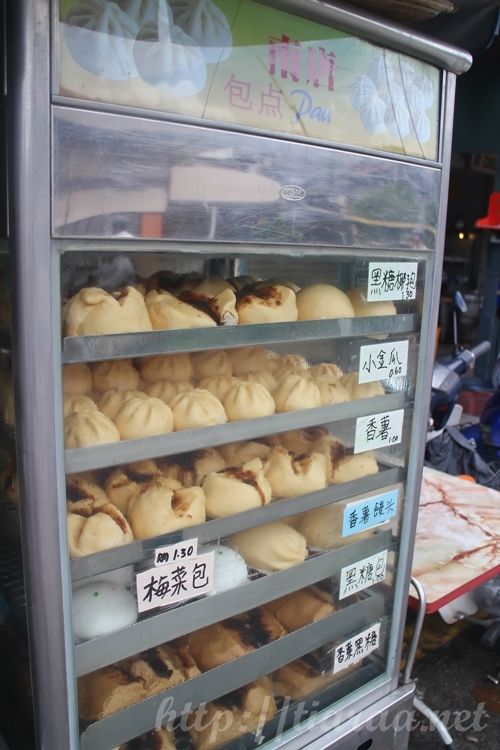 2-3 stalls away from Kim Seng Kopitiam lies a famous Chinese bun shop selling the different types of pau such as Black Sugar Pau / 黑糖包 (RM1), Sweet Potato Pau / 香薯包 (RM1), Pumpkin Pau / 南瓜包 (RM0.60) and Coconut Pau with Black Sugar / 椰子包 (RM1.30). Just the sight and aroma of it is already appealing so you can imagine how I ended my meal sweetly with these mild desserts – Totally love it!
Beancurd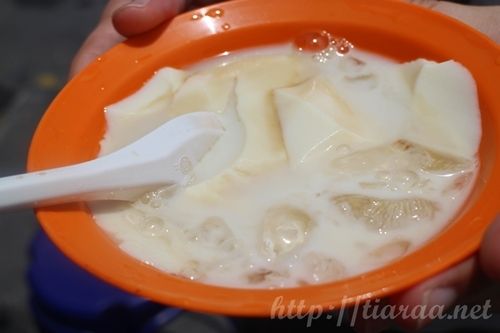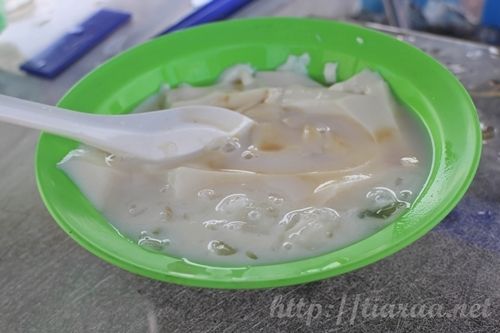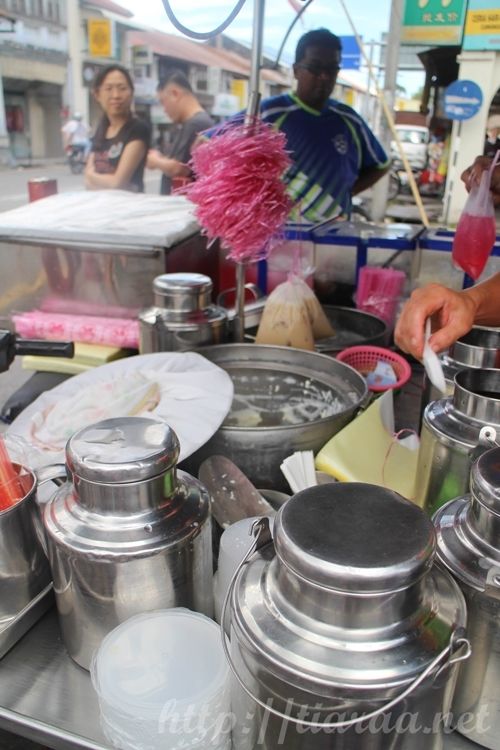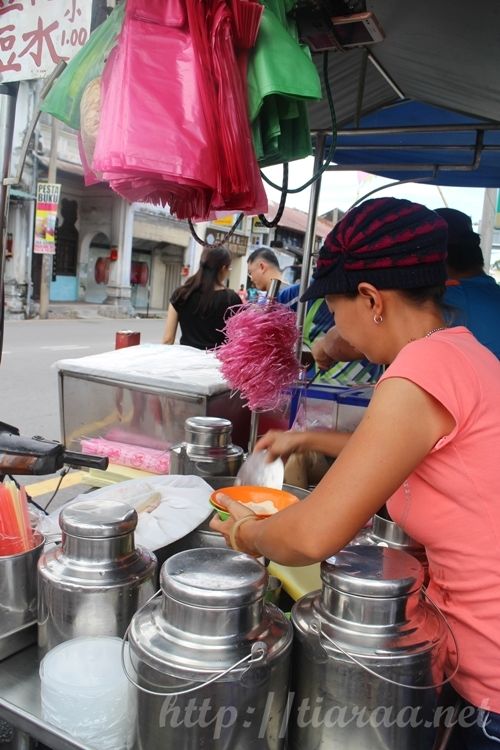 Near the carpark of Kim Seng Coffee Shop, there is another portable stall which sells fresh soya milk and soya beancurd for RM2.30. This dessert totally refreshes our palate when we were sweating buckets.
It is amazing that we managed to find many hidden jems in this laidback town. I will be writing about the activities to do at Balik Pulau so stay tuned!
2015 flew by in a breeze and I was so busy that I almost forgot to blog about my most magical trip in 2015. That would be my trip to Ha Long Bay! Despite the insanely warm weather in May, the breathtaking view made up for everything! It was a 2D1N cruise stay at Halong Bay and the first activity we did after checking in and having lunch was to visit the Vung Vieng Fishing Village.
Vung Vieng Fishing Village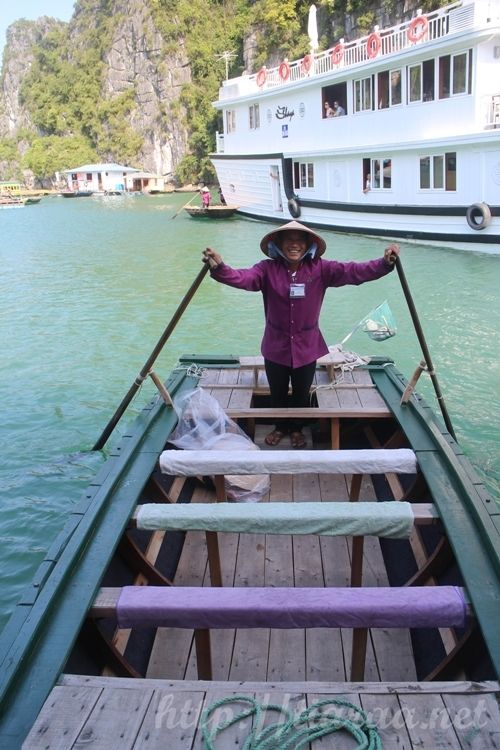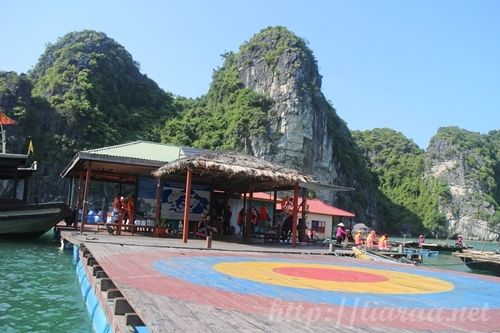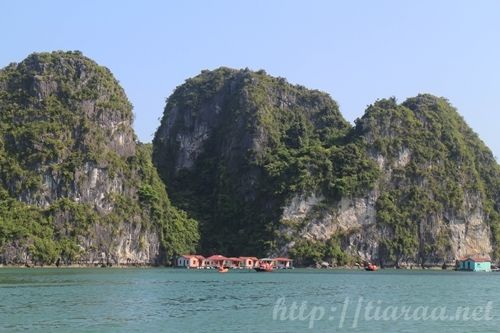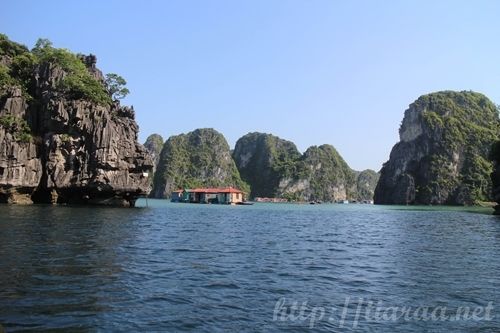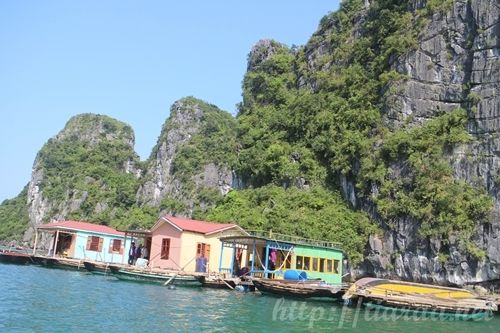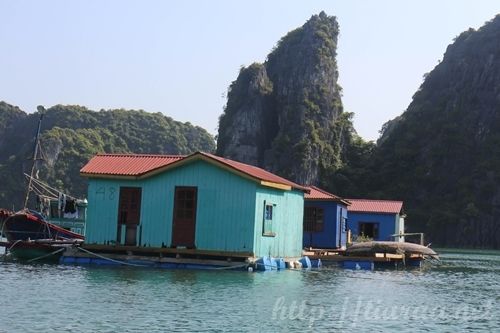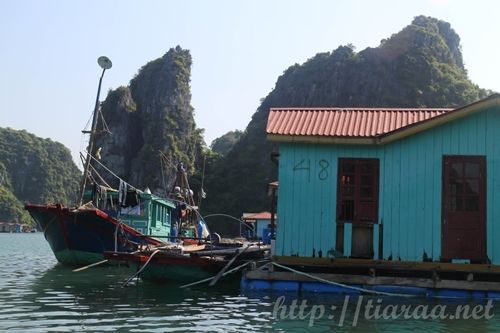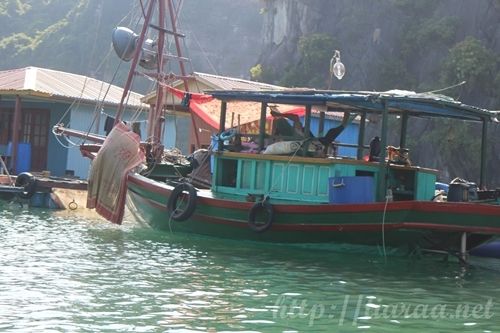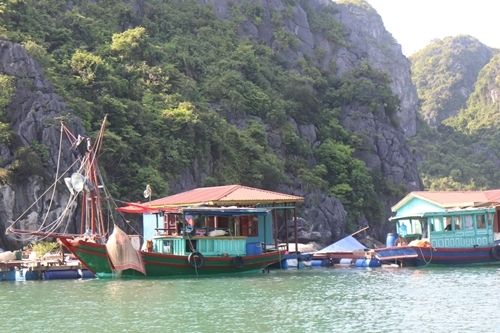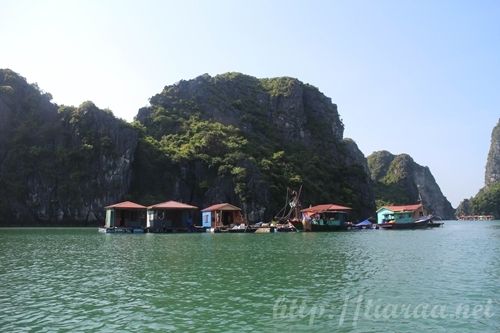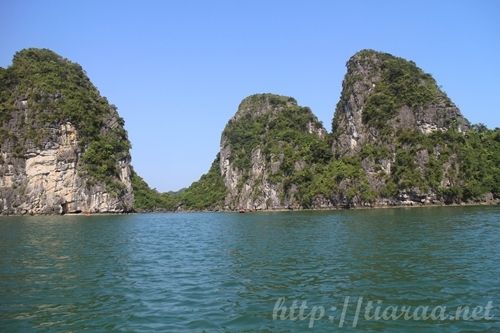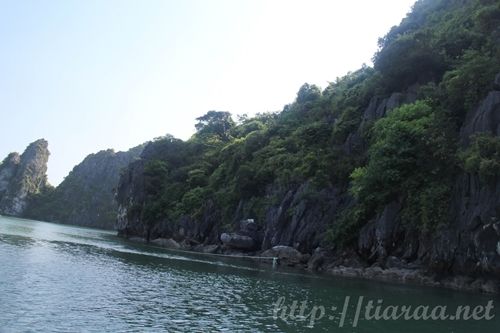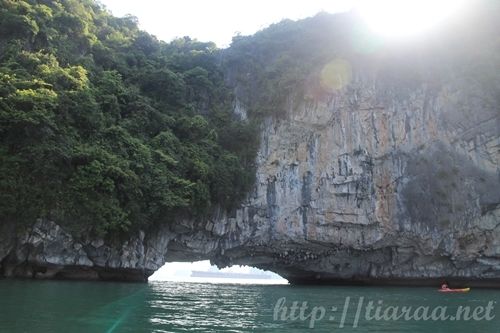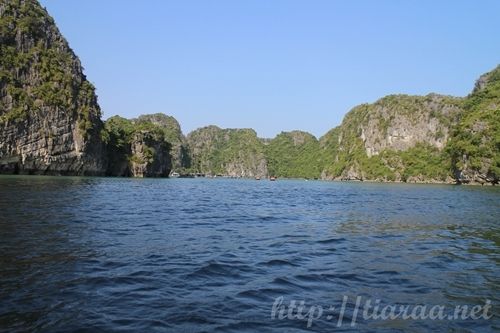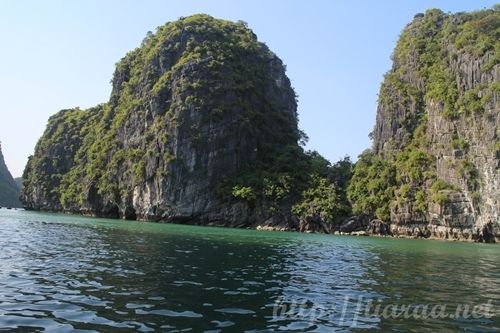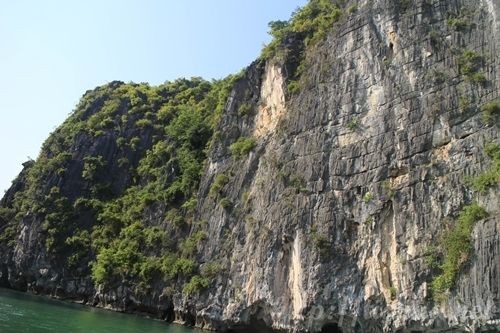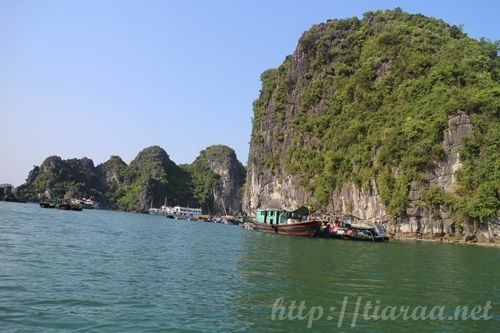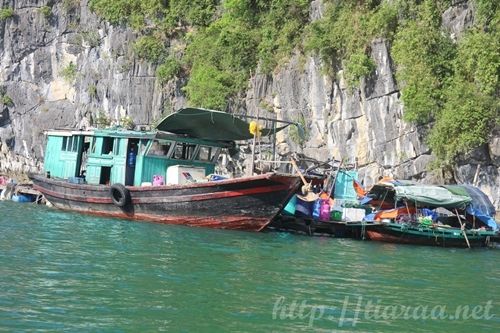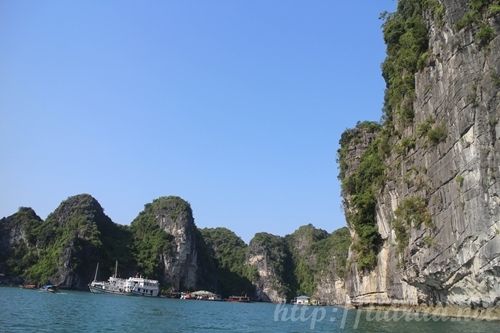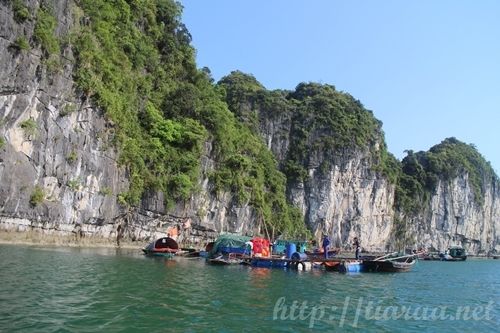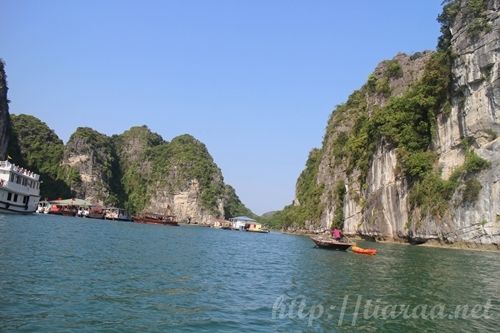 We were  transferred from our cruise to the fishing village to wait for a rowing boat (first picture) before hopping on it. As we took the journey admiring the beauty of Vung Vieng Fishing Village in the rowing boat, we listened to our tour guide talking about the population and people of the fishing village. Apparently, more than 70 residents living in the fishing village are very poor as they depend on aquaculture and portable water from the mainland for water. However, their living conditions have improved since the fishing village has been used as a tourist attraction. The fishing village used to have waste and trash discharge onto the waters. Thankfully, people have learnt to protect the environment since Ha Long Bay is a UNESCO World Heritage Site. If you see the rowing boat in the first picture, you will get to see that there will be a plastic bag in every boat that carries the tourists. Additionally, the government has stepped up and developed an elementary school back in 2002. This is because most of the people in the village are illiterate. However, the school supplies and resources are still very limited and not many children continue their education after primary school. The residents are very much involved in their fishing villages though. If you look at the colorful houseboats in the pictures, it is painted by the children in Vung Vieng. Living in cities for so many years, people are always busy minding their own business so I am pretty amazed by the tight community and how involved the community is in this fishing village. Moreover, the modes of commuting in the fishing village is either by swimming or boating. Even walking in the cities between places do not bridge a strong communication between people.
PRICE OF TOUR: Included in Bhaya Cruise Package (which I will write more about in my upcoming entries)
Vung Vieng is located in the heart of Bai Tu Long Bay in the northeast of Ha Long Bay. It is one of the less touristy fishing villages as compared to Ba Hang so it would be best to enjoy the scenic view of the fishing village a visit before it gets too popular and crowded with rowing boats. This will contribute to another source of residents' income. There are still many project initiatives to assist with the education of the Vung Vieng children. I hope I will be able to volunteer in one of these fishing villages if possible!