My apologies once again for the long awaited entry as my relatives came over from Indonesia so I have been quite busy after work catering to them. I am trying to finish up my Korean adventures entries but it is always better to write with your heart than write for the sake of writing. Since I have some quiet time now, here goes my entry for today…
As Korea is very famous for cute themed cafes, I check out the adorable rilakkuma cafe. Since Suzuka also loves rilakkuma, I brought her and Yuzu along too!
Capi Capi Loom Loom
서울 성북구 동선동2가 135-29
02-6348-8100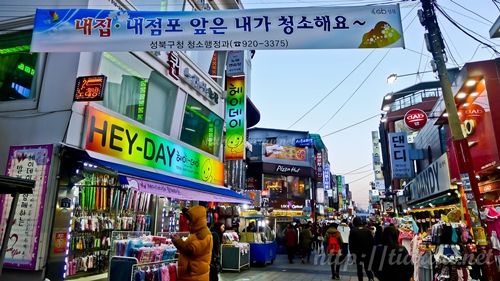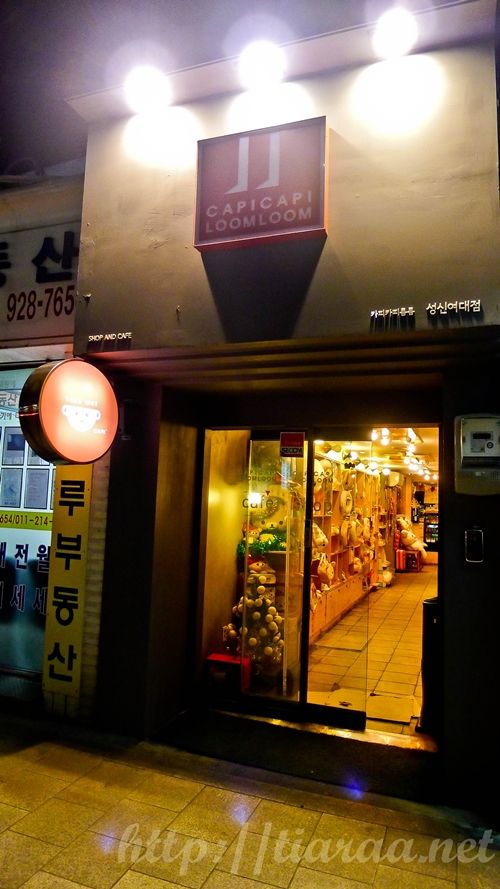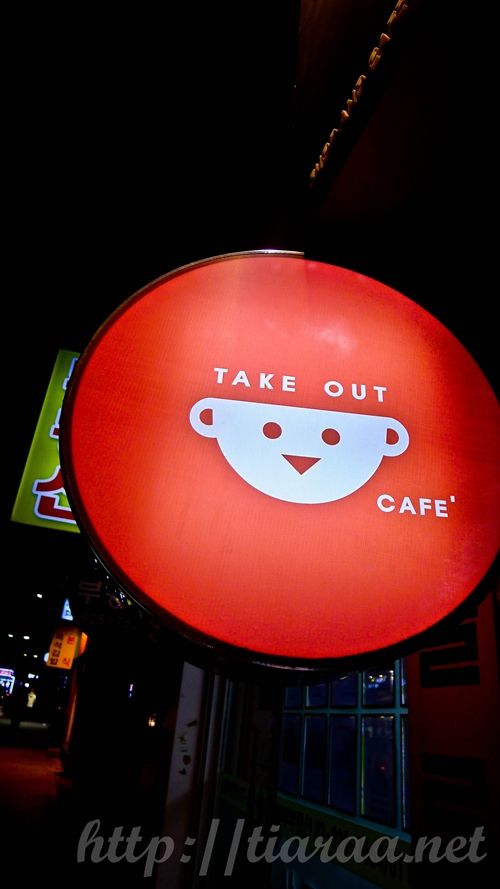 We went there during the evening so it was getting dark already. Thanks to our navigator, Yuzu for always being able to get us to the right place since she is very fluent in the Korean language. So in order to get to this cafe, when you head out of Sungshin Women's University Station, Line 1, Exit 1, walk straight and turn right. You will see the shopping street of Sungshin Women's University. Next, walk straight to the intersection of Cafe Greenwich and cross the street. After which, turn left and walk straight until you pass Mr. Pizza, which is located on the second floor. Four stores awhile and you will land at Capi Capi Loom Loom!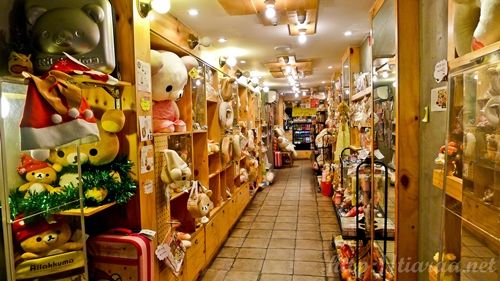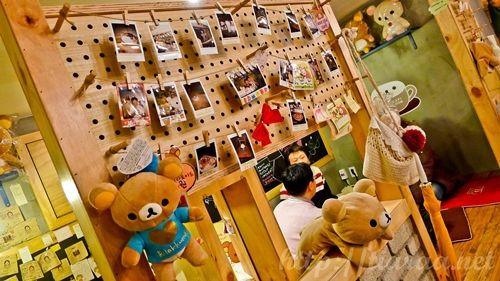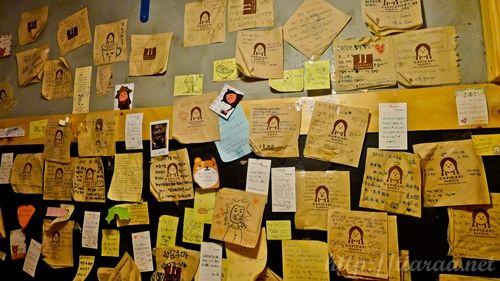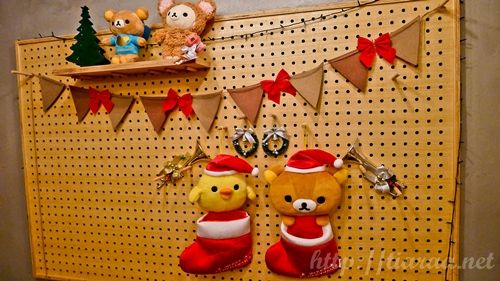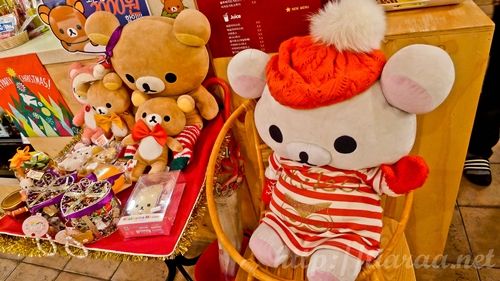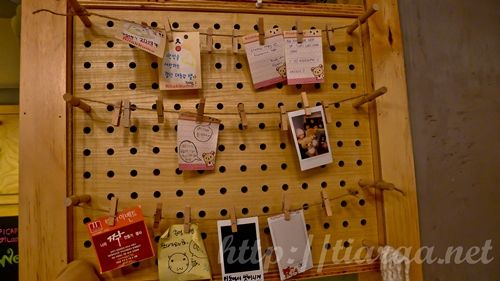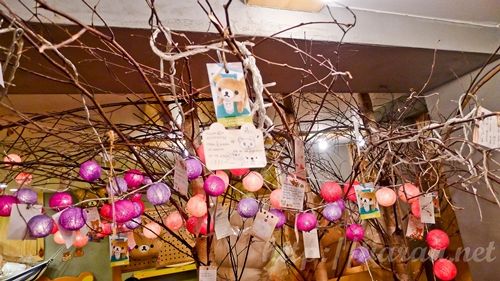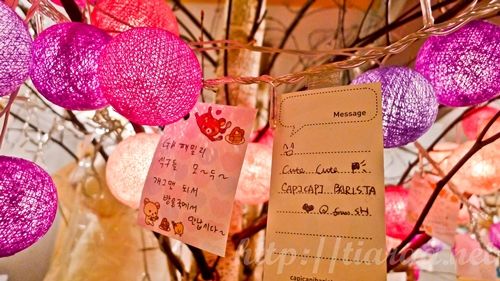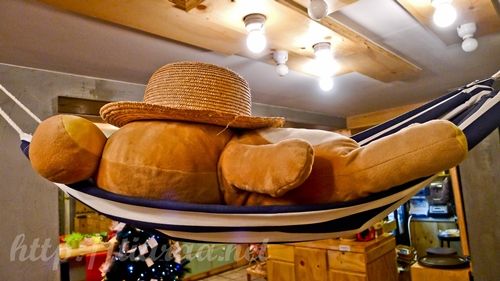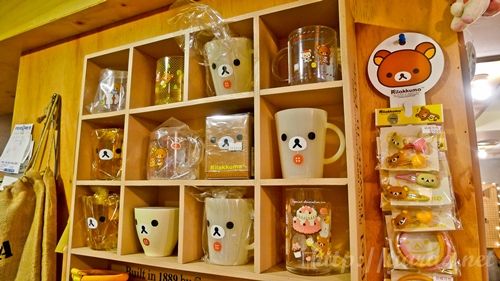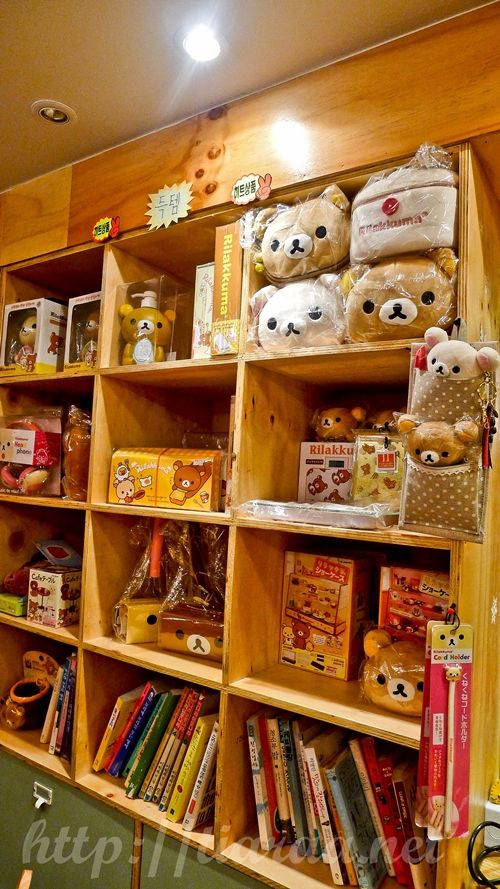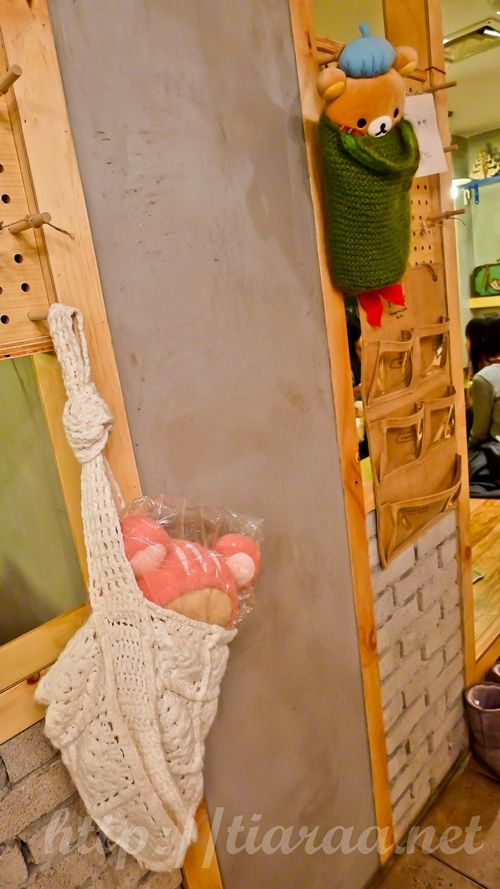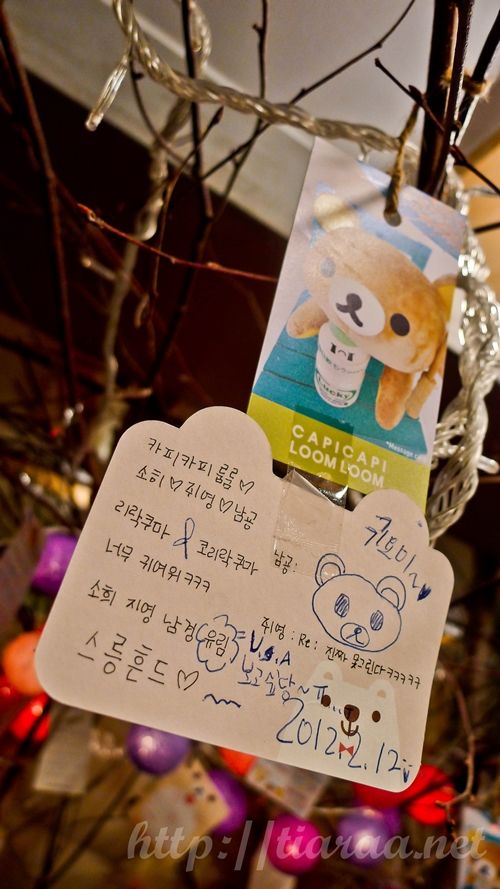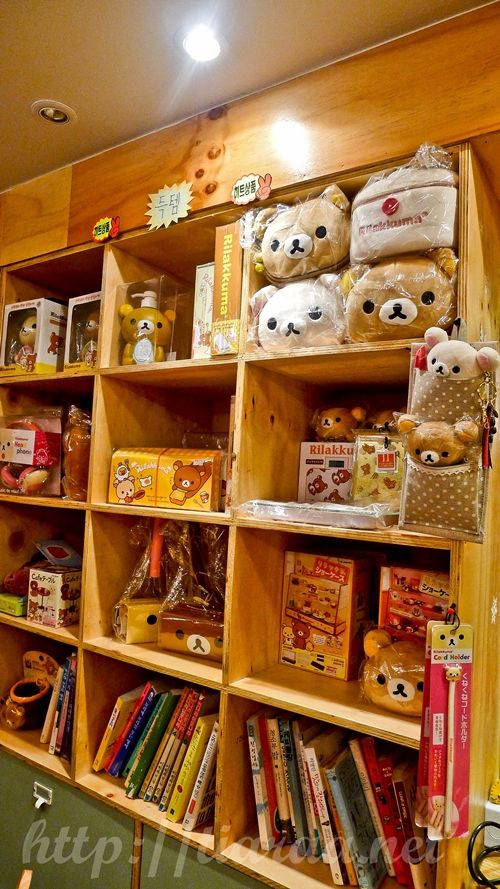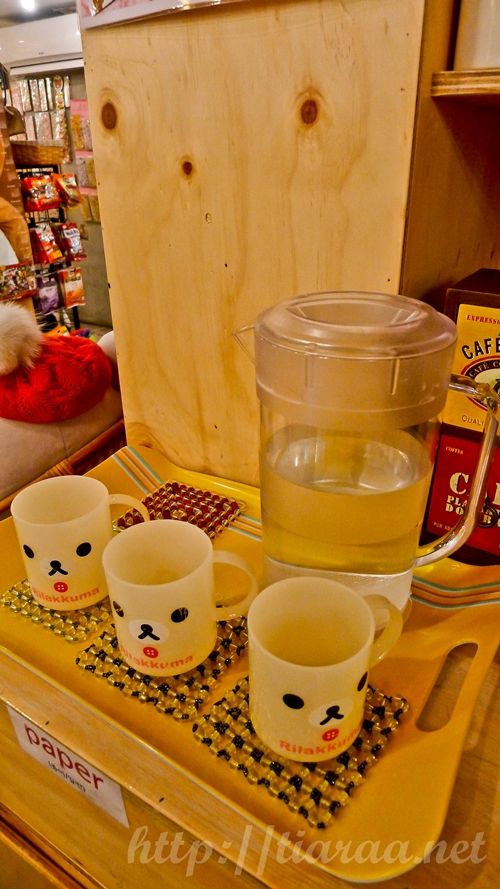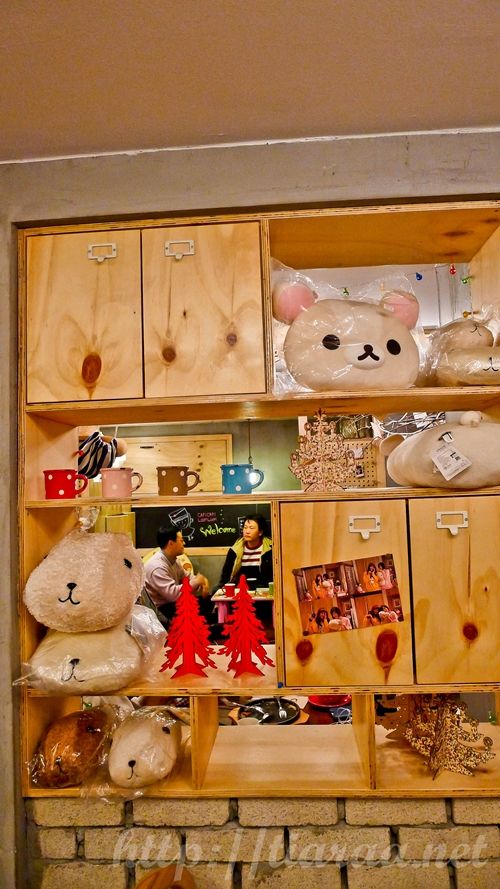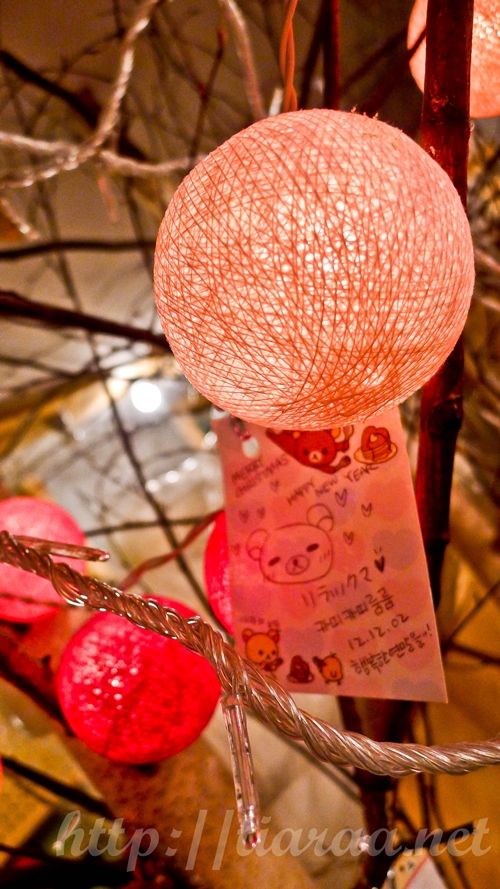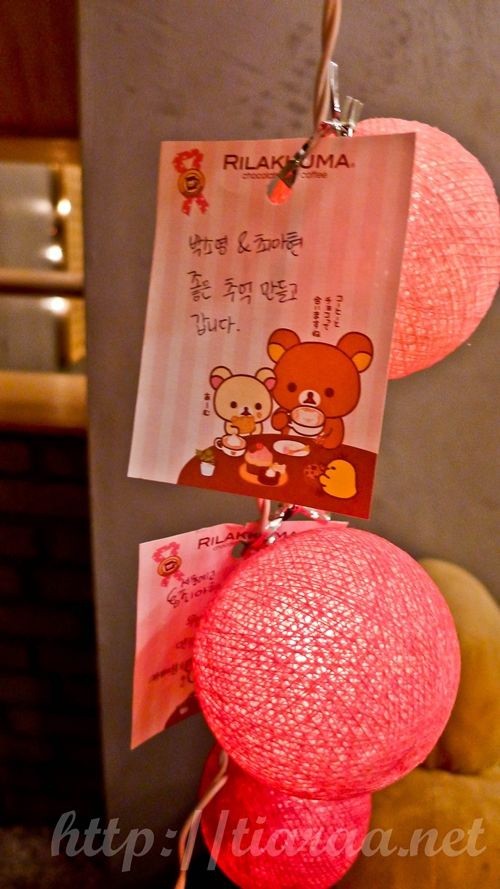 I can honestly imagine how a true blue rilakkuma fan will come here and go all gaga about it!! The cafe not only have rilakkuma soft toys all over the cafe, they even have a rilakkuma room, whereby you have to remove your shoes to dine in. Suzuka and I even arranged our very own rilakkuma room and took gazillion photos in it. In the Japanese language, Rilakkuma リラックマ signifies a bear that loves to relax. Thus, you can see that there are pictures of the rilakkuma sleeping and sitting on the chair. When I was selling polaroid back in 2011, I remember that the rilakkuma film is one of the most popular films! This popularity continues even at Seoul!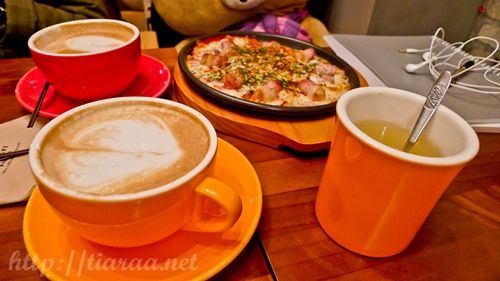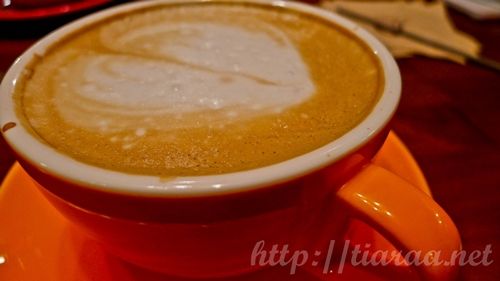 Suzuka had the Citron Tea, while I got the Hazelnut Coffee Latte. I totally forgot what Yuzu had! Our drinks cost 4,500 won (USD$4.38 / CAD$4.74 / SGD$5.44) and 4,000 won (USD$3.89 / CAD$4.21 / SGD$4.84) respectively.We also ordered a Bacon Pizza (7,000 won – USD$6.82 / CAD$7.37 / SGD$8.46) and Cheese Honey Bread (6,500 won – USD$6.33 / CAD$6.34 / SGD$7.86) to share among the three of us. Just look at how I arranged a rilakkuma to "eat" the pizza with us! The food is freshly made so it took awhile for it to come. Although I am not usually a coffee drinker, I have no doubts in the coffee made at Seoul!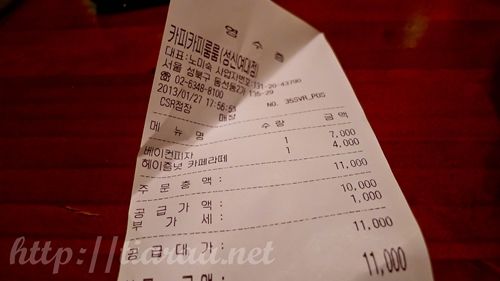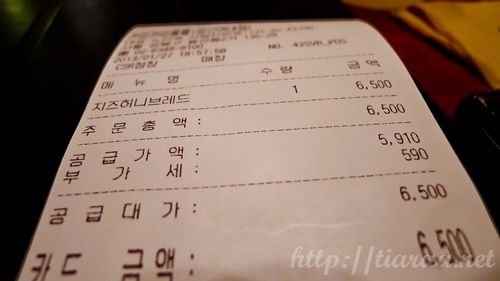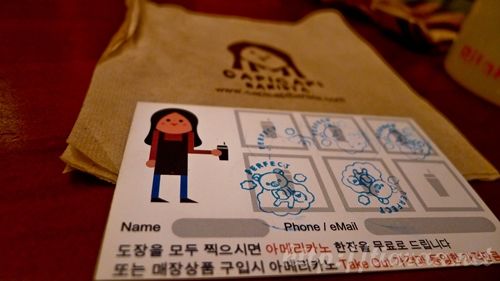 The above pictures depicts the price we paid and there are even loyalty cards given so that you can continue to patronize the cafe.
PAYMENT METHODS: CASH/CREDIT
OPENING HOURS: 10:30-2230
Nearest Station: Sungshin Women's University, Line 4 Exit 1.
Ambiance: 9/10
Service: 8/10
Food (Taste & Appearance): 7.5/10
Value: 7.5/10
Total: 8/10★
This cafe is definitely for people who loves themed cafes, adorable items and hardcore rilakkuma fans!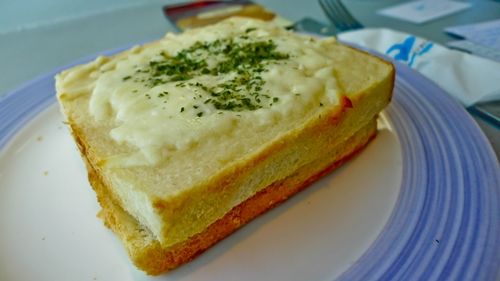 My apologies for not updating for two weeks. I was at Bali last weekend and was quite busy with a colleague's farewell this week. I will update more about Bali another time. Let's back track to my Korea adventures last January.
So, after having my ME time at Angel-in-us Coffee, I figure out that I have to move elsewhere to look at other cafes. I have done a research on themed cafes the previous day and consolidated a list of cafes to explore. Since I was around Hapjeong, I decided to try out Book Toy Cafe. However, after looking for Book Toy Cafe for an hour and it seems like the cafe is closed according to the people nearby so I re-routed to…
Air Cafe / 비행기까페
404-19 Seogyo-dong,
Mapo-gu, Seoul, South Korea
+82-2-332-2789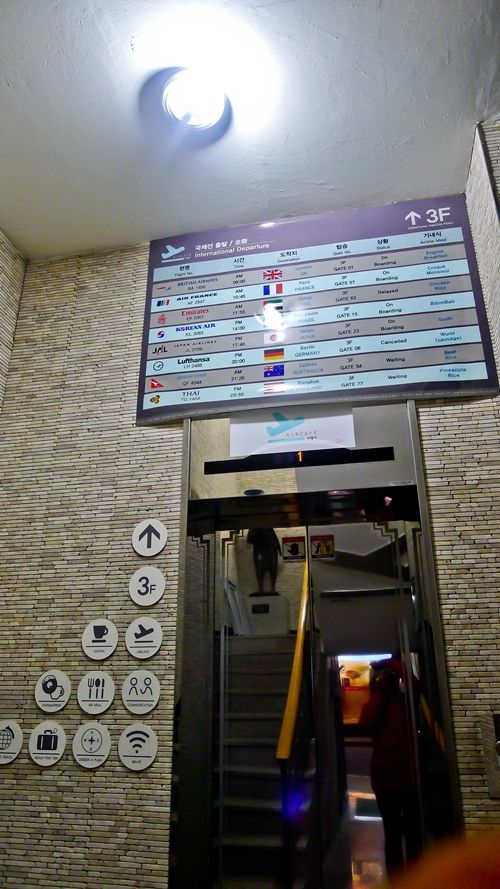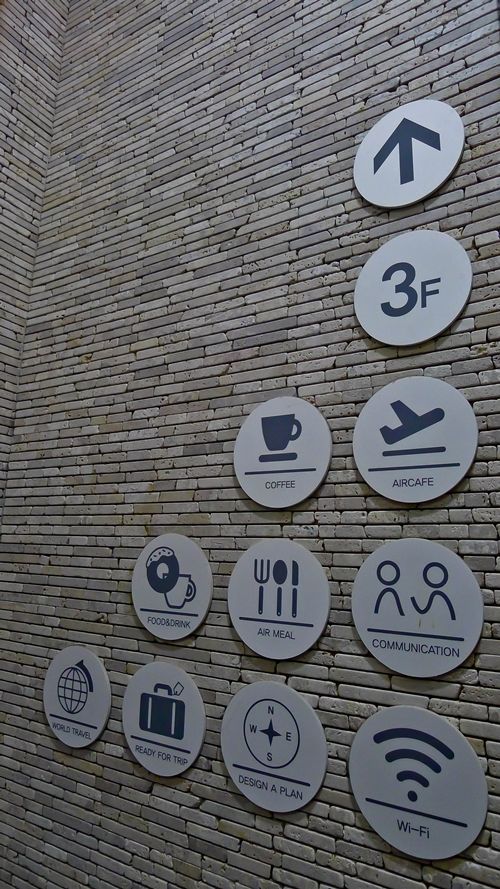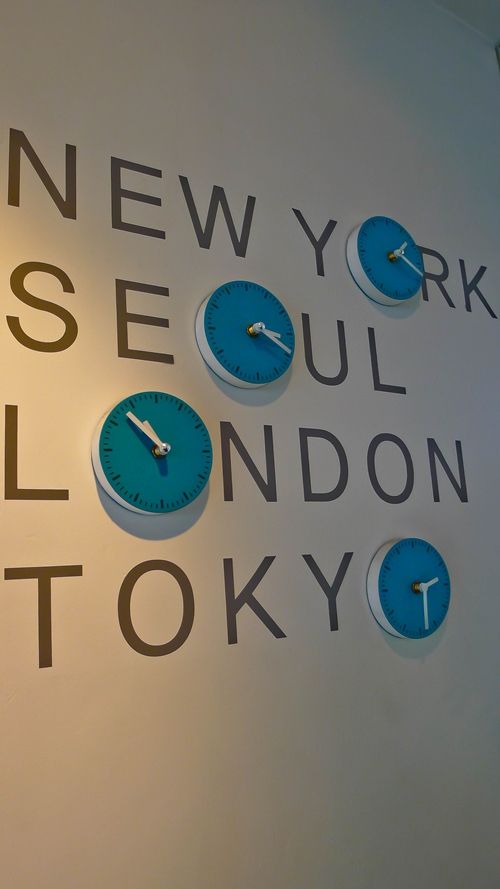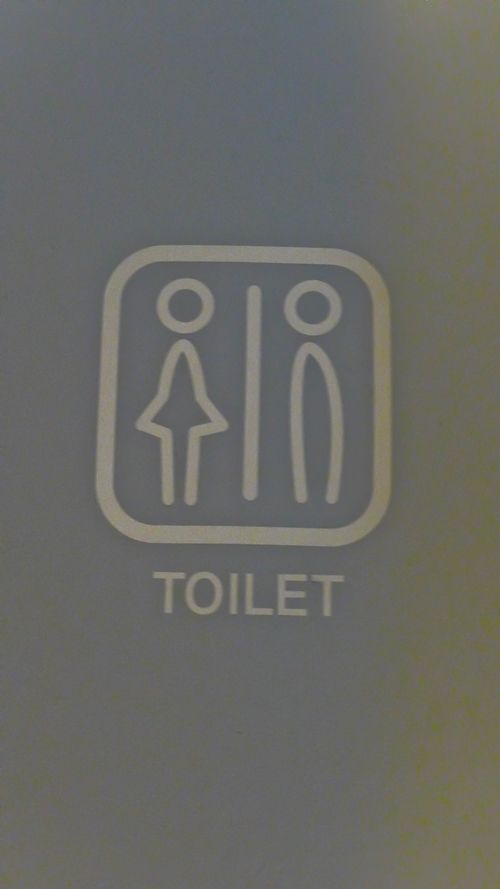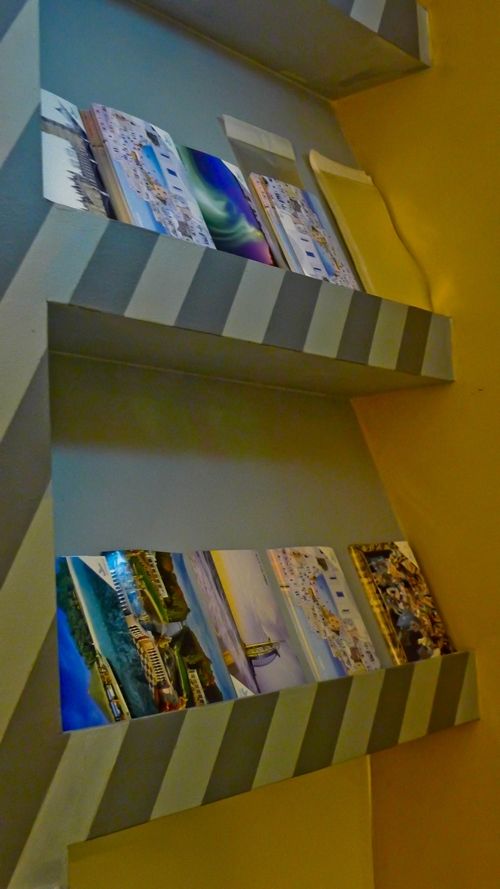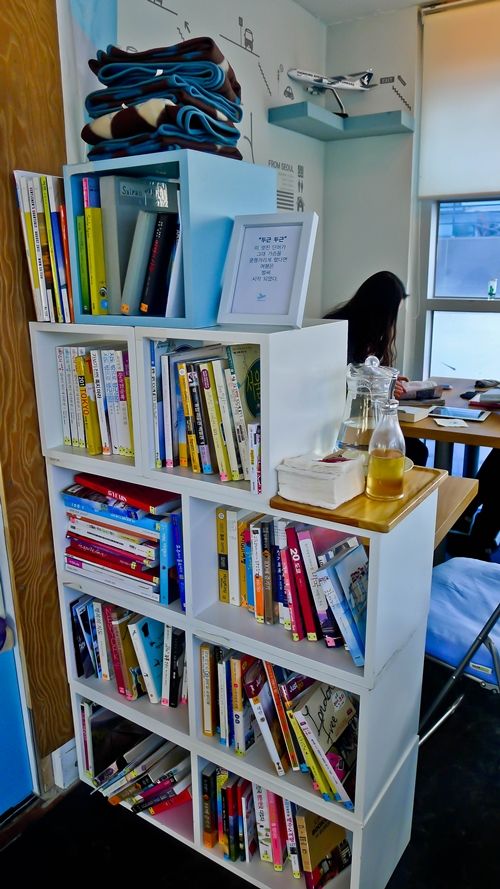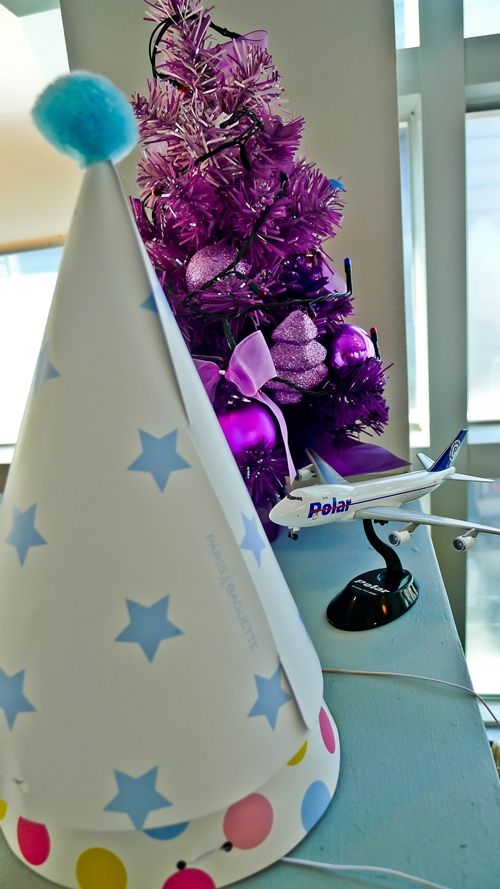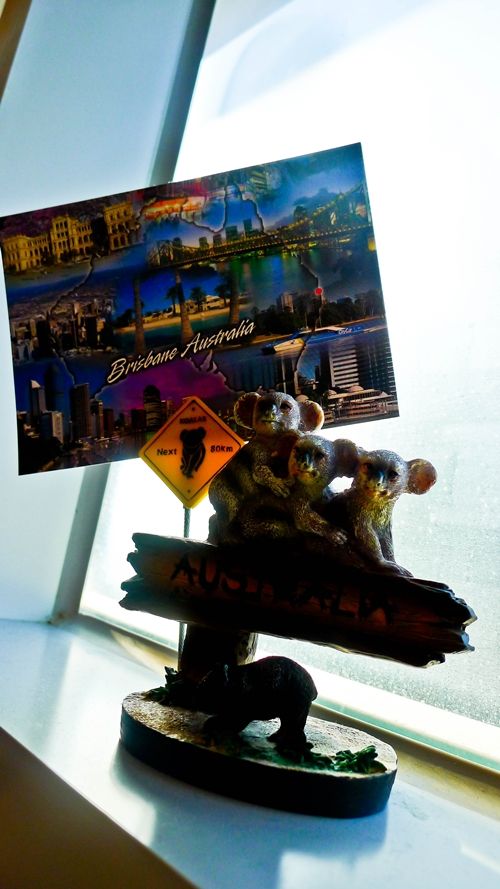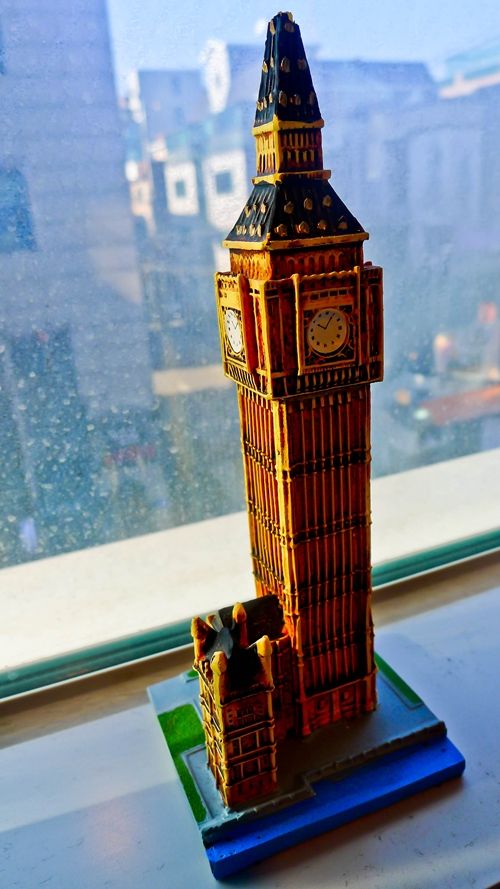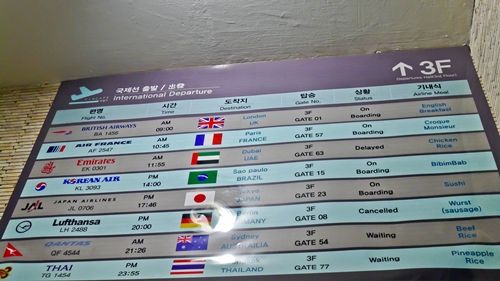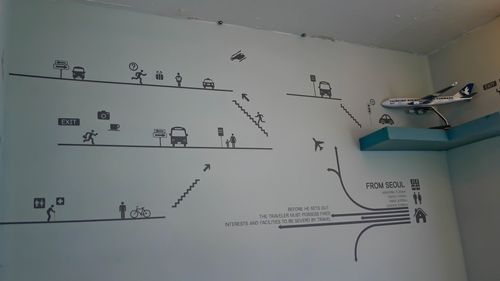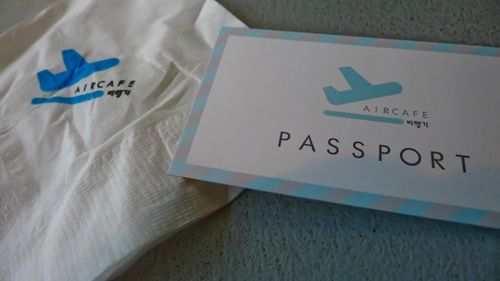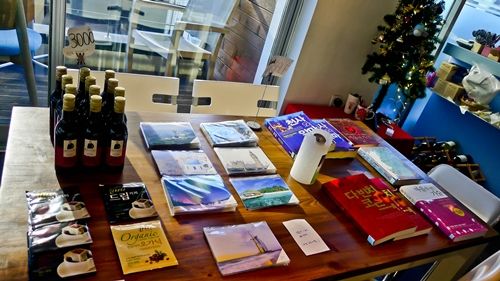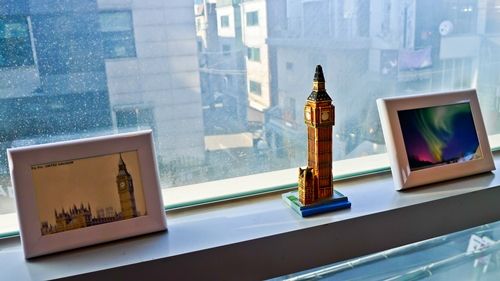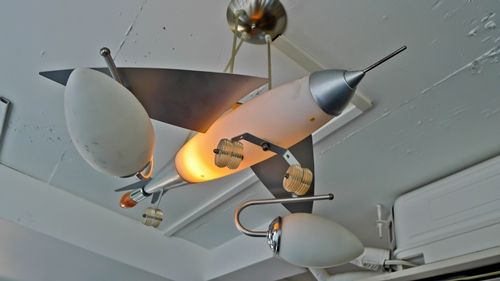 After wasting an hour looking for a cafe that has closed down, I was roaming around and I randomly saw the buiding of Air Cafe (pardon my finger on the first picture) so I decided to rest there and make myself feel at home. For those who comes from Hongdae station, head out at exit #1, walk for 2 blocks, turn right at Noroo Paint, continue walking straight for roughly 200m and you will see the building depicted in my first picture. After which, go into the elevator and head to the third level. As you can see, the cafe does look like the interior of a plane with the duty-free items displayed, menu and longitudinal seats. Even the decorations does make you feel like traveling anywhere anytime!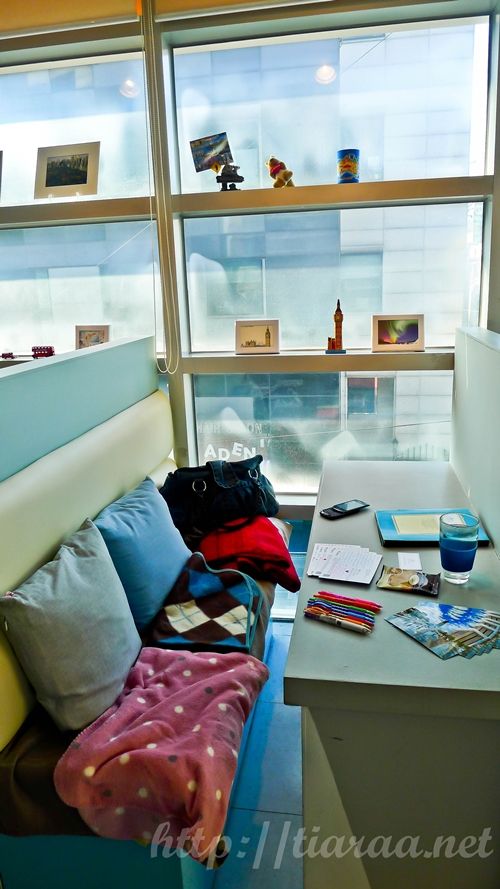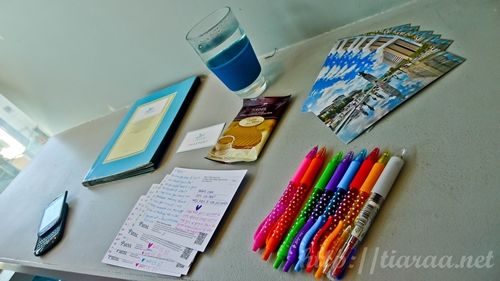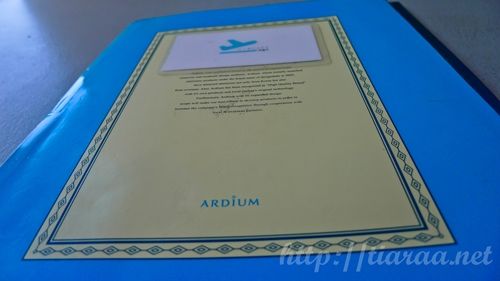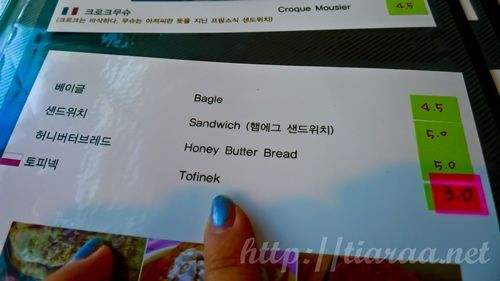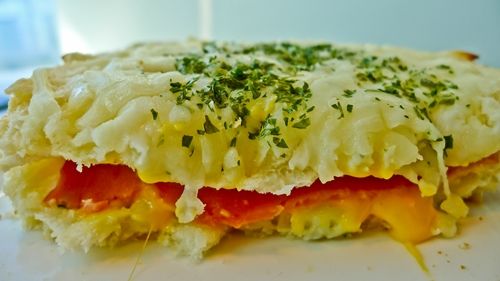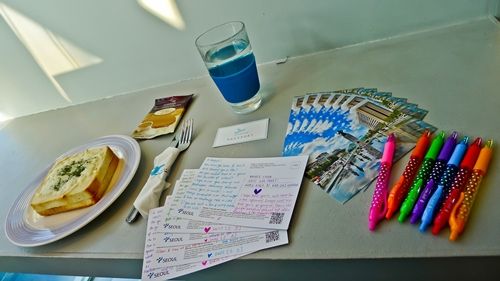 Just look at how I made myself feel comfortable with the amount of pillows and blanket I put on my area. I was also writing postcards while chilling at the cafe. In Air Cafe, they serve very simple food as the food served in the plane are relatively basic. Initially, I got a Tofinek for 3,000 won (USD$2.94 / CAD$3.16 / SGD$3.65), not knowing what it was. I was surprised that it was just a piece of wafer that is usually served in the plane. So I decided to order the Sandwich for 5,000 won (USD$4.91 / CAD$5.26 / SGD$6.09) next. There are simple dishes that are served in the cafe but it will be priced at roughly 10,000 won just FYI.
PAYMENT METHODS: CASH/CREDIT
OPENING HOURS:
MON-FRI – 12PM-10PM
SAT & SUN – 11AM-10:30PM
Nearest Station: Hongdae/Hapjeong
Ambiance: 8/10
Service: 7/10
Food (Taste & Appearance): Nil.
Value: 7/10
Total: 7.33/10★
For people who love traveling and themed cafes, Air Cafe is definitely a unique cafe to start!