Ever since I started on my clean eating program, people are asking me if I do consume solid food and of course, the answer is yes! There are other clean eating food other than smoothies and oat meal. A great example that I have written about previously is the healthy omelette. Today, I will talk about my favourite brunch meal that can be made healthy – PANCAKES!
21ST DECEMBER 2013 – THE MAKING OF HEALTHY STRAWBERRY PANCAKES
Healthy pancakes can be made with 3 simple steps:
1) BLEND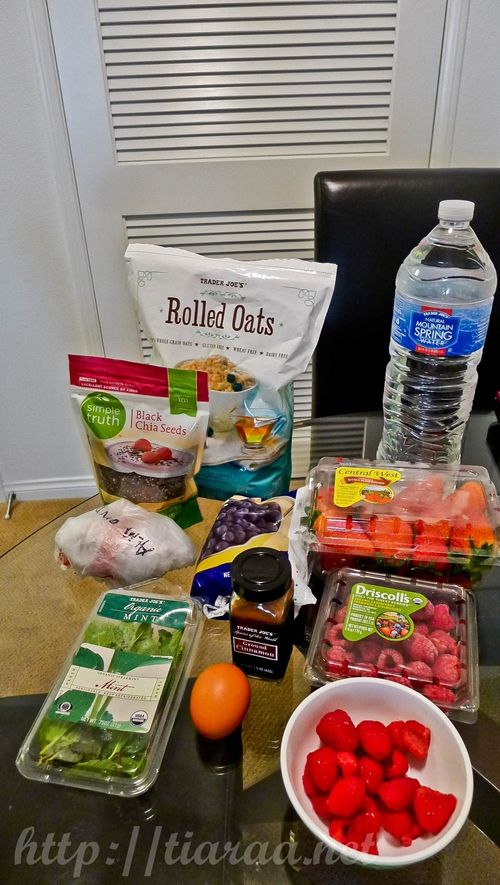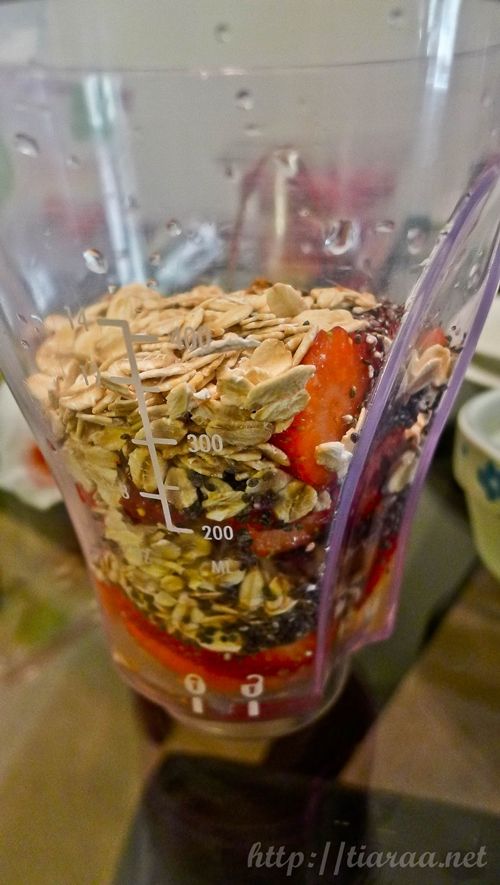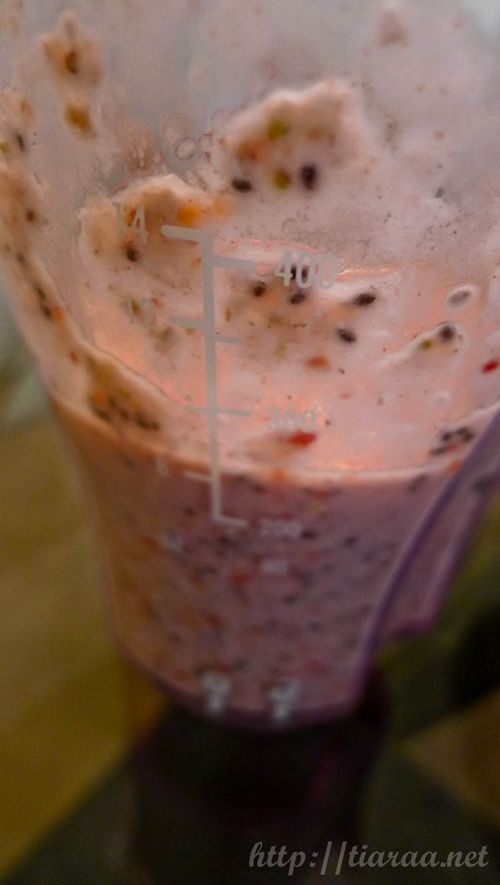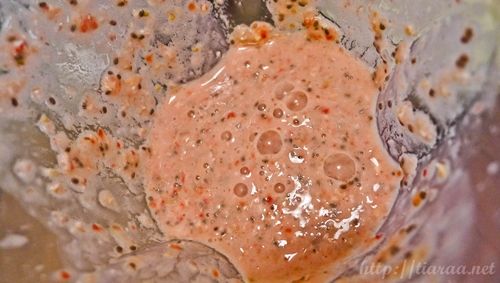 I prepared the following ingredients and blend it before putting it in a frying pan:
4 strawberries
1 egg white
1 tablespoon of chia seeds
1/2 tablespoon of cinnamon
1/4 cup of rolled oats
1/4 cup of water
2) DRY FRY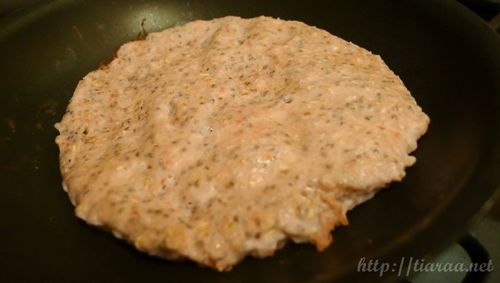 After blending the ingredients mentioned above, dry fry the mixture. With the ingredients mentioned and depicted above, I could only make 1-2 pancakes.
3) TOPPINGS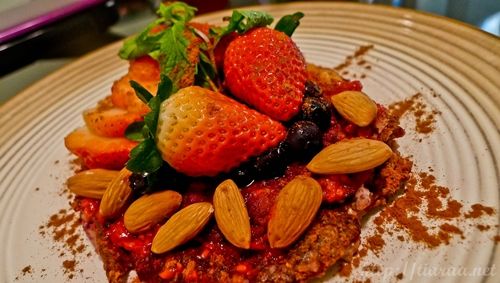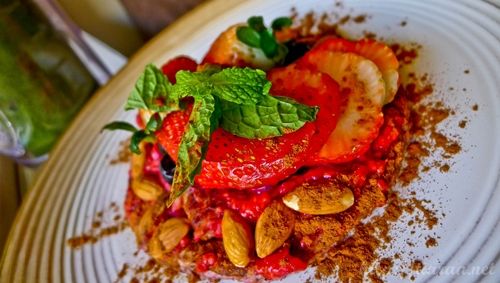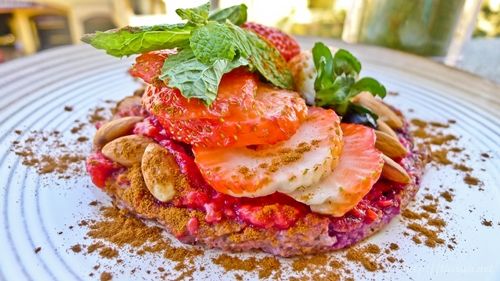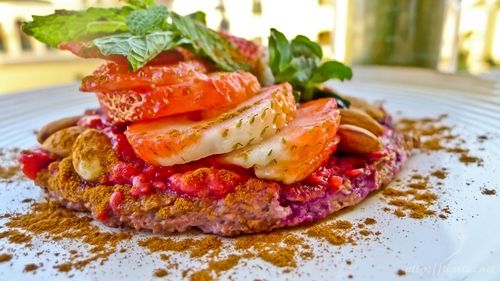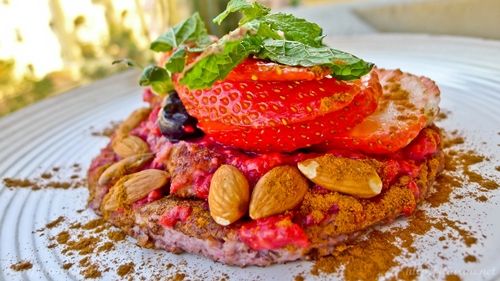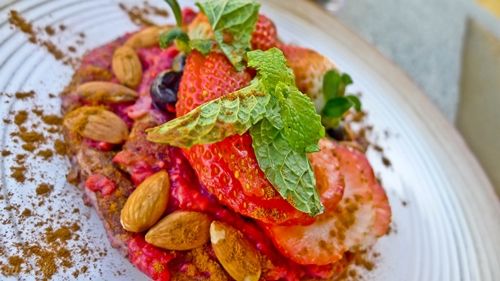 After which, I topped my pancakes with:
12 almonds
a stalk of mint
few slices of strawberries
a handful of fresh blueberries and raspberries
another handful of blueberries and raspberries microwaved to form natural berry sauce
few shakes of the cinnamon powder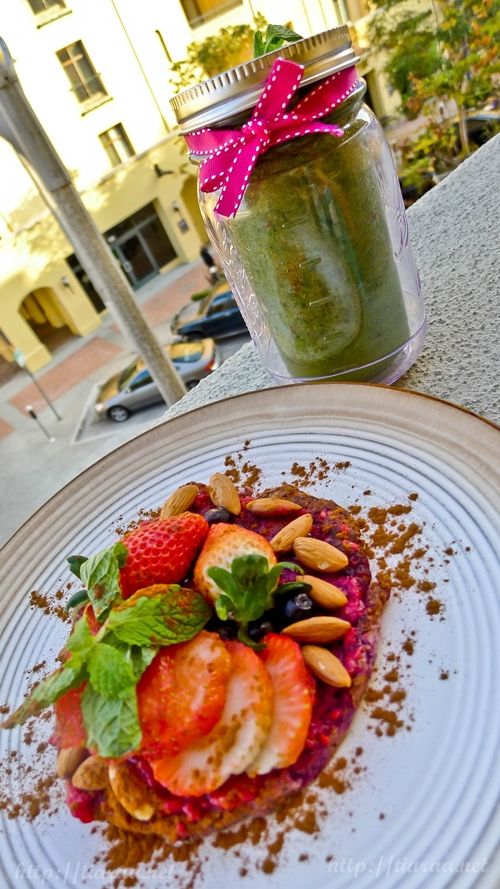 Pair your plate of healthy strawberry pancakes with a mason jar of green smoothie and you are set for breakfast/brunch! Isn't it easy preparing clean eating meals at home if you have the drive to? I will be writing about this green smoothie jar shown in the picture above in my next entry so watch this space!
While shopping along Santa Anita Mall back in December 2012, Mandy and I decided to share a cup of yogurt when we saw Nubi Yogurt.
Nubi Yogurt
400 S Baldwin Ave Ste 762-L
Arcadia, CA 91007 USA
+1-626-574-8288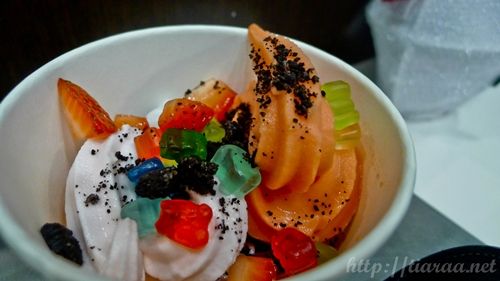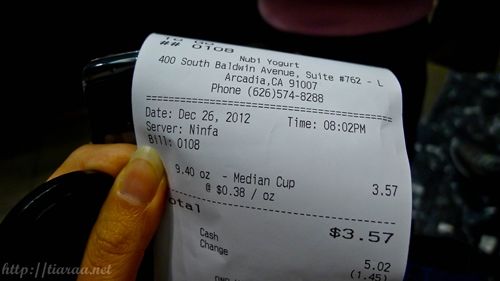 It is such a pity that the Nubi Yogurt outlets are totally eradicated from the entire Los Angeles as the yogurt served there is pretty fluffy and good!  There are only a few yogurt flavors to choose from but there is a wide selection of toppings to compensate for it. As always, I will never fail to get fresh strawberries, gummy bears and oreo chips for my yogurt toppings! Mandy and I kept taking photos in this small outlet and the server kept looking at us. We could not care less though. Overall, we had delicious yogurt despite the cold Los Angeles "Winter" air. Hopefully, Nubi Yogurt is still around in other cities of California!
PAYMENT METHODS: CASH/DEBIT/CREDIT
OPENING HOURS:
Sun – Thurs: 12:00pm to 9:30pm
Fri & Sat: 12:00pm to 10:00pm

Ambiance: 6.5/10
Service: 6/10
Food (Taste & Appearance): 7/10
Value: 7.5/10
Total: 6.75/10★
Although the place is closed, I still make an effort to write about it because I hope customers will patronize it in other cities of California.