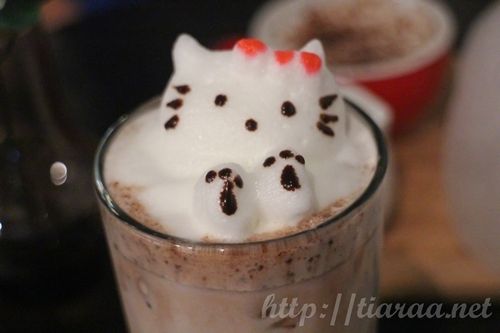 My brother's girlfriend is from Yong Peng so we went over to her hometown to visit her intimate family yesterday morning. Just got back a few hours ago and boy, am I full, tired and contented with this trip. Firstly, we received such warm hospitality from Shiling's intimate family. Secondly, I managed to spend time with mum, my youngest sister Bella & my brother. Thirdly, we not only visited Yong Peng but also another town nearby, which is none other than Batu Pahat. We were having dinner with the Wong family at 五湖餐馆 yesterday when Shiling's sweet sister suggested that we should head over to try the cafes at Batu Pahat after. I enquired if she was referring to the cafe that served 3D latte art that my friend (Christopher) posted in facebook and she mentioned that they were game to go there as well!
WEIS Cafe
27A, Jalan Flora Utama 6,
Taman Flora Utama, 83000 Batu Pahat
017-710 7669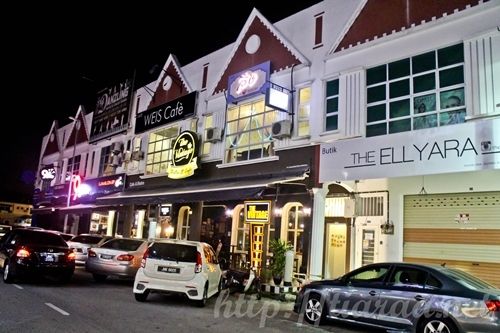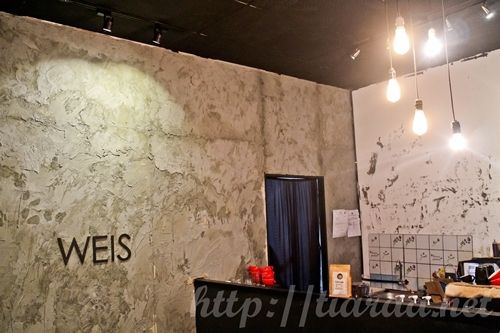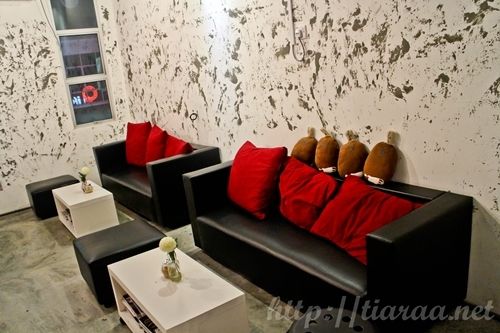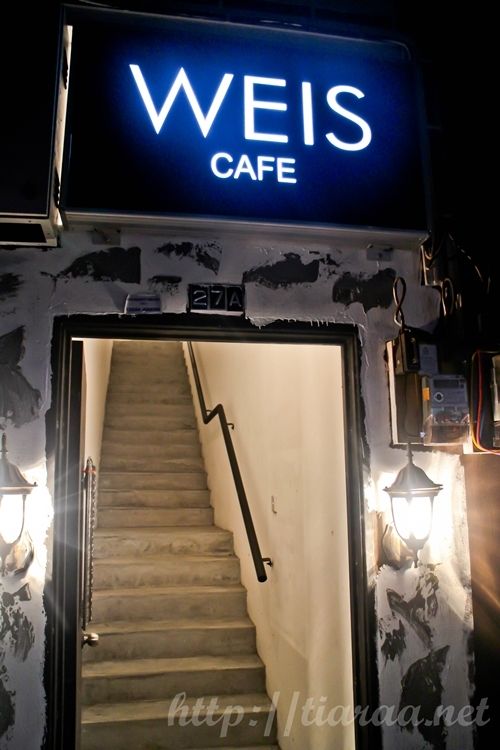 I was so happy that we made an impromptu trip to Batu Pahat as I have two friends from that hometown. The journey from Yong Peng to Batu Pahat was a 20-30 minutes car ride via the highway route 24 and J13. Shiling's family was so kind as her entire family went over with us so we had two cars going over. When we have arrived at Jalan Flora Utama, I noticed that the night scene in Batu Pahat is quite big around this area. Also, there are plenty of cafes along this stretch of road as seen above. WEIS Cafe was one of those hippie cafes, which is newly opened last year. The wallpaper of this cafe is patterned artistically and few light bulbs are used to decorate the counter ceiling. There were relaxing couches to chill and have your coffee but since there were 10 of us, we decided to join a few tables in order to sit together. The servers and baristas are very friendly and never smile even though we took awhile to place the orders and were laughing quite loudly when we were selecting the items.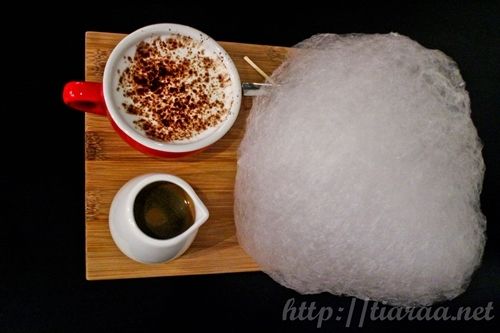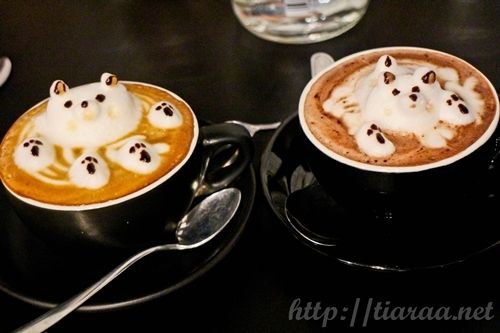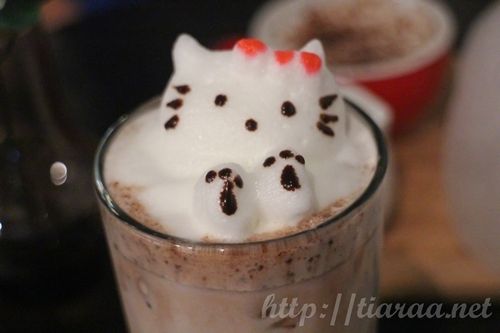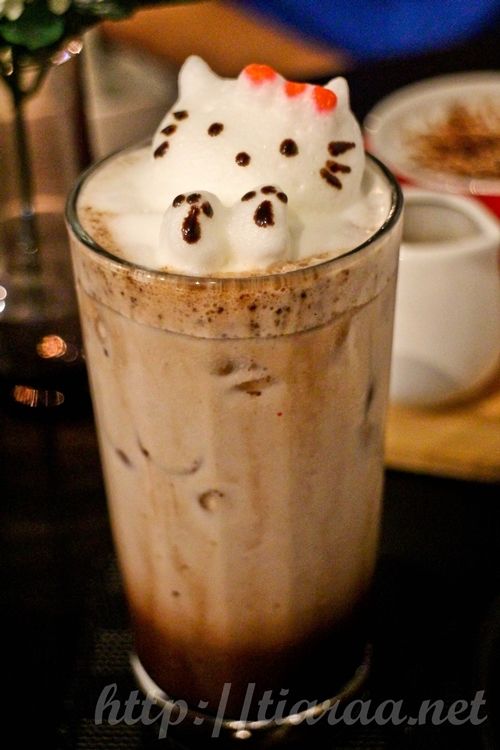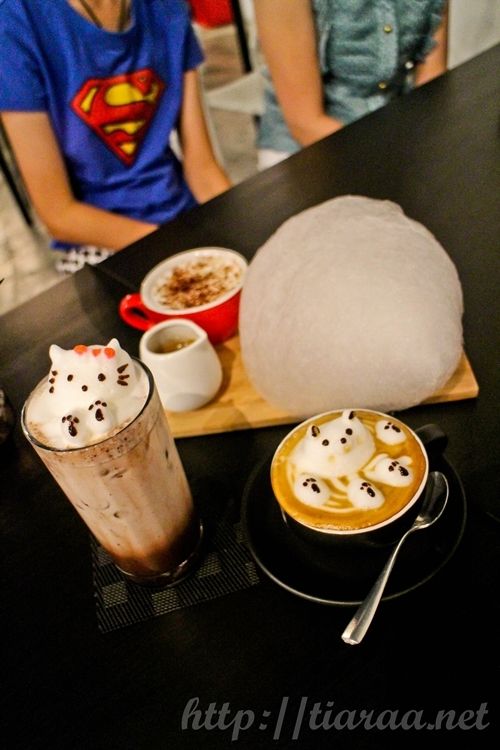 Shiling and her sister ordered the Nanalicious and Tiramisu cakes (second picture), Cotton Cino (third picture), 3D latte art Bear Latte (third & forth pictures), Bear Hot Chocolate (third picture), Minion Banana Hot Chocolate (fifth picture), Hello Kitty Iced Chocolate (sixth & seventh pictures) to share. The cake costs RM10.90 (CAD$3.70 / SGD$3.92 / USD$2.85) each while the 3D latte art costs RM11.90 (CAD$4.04 / SGD$4.28 / USD$3.12) per cup. When the item was served one at a time, everyone of us girls was so focused on snapping pictures of the beverages and desserts and nobody wanted to start the ball rolling to drink or eat until about 15-20 minutes later. I think Shiling's parents must have known by now that the new generation simply love to snap photos of food. I did not really drink much of the beverages as I'm not a beverage fan to start with and I was bloated from dinner earlier on but just looking at the fantastic 3D latte art is good enough for me. As for the desserts, I did not fancy the Nanalicious as it had too much chocolate flavour in it, causing me to only be able to take a bite of it. I love the tiramisu cake though! It tastes so much like ice-cream due to it's coldness. Shiling and her sisters agreed with me the tiramisu tastes better but her father prefers the Nanalicious cake instead. Shiling's youngest sister loves the Cotton Cino as well! I only had a bite of it as my stomach was too uncomfortably full to take anything else.
CASH ONLY
OPENS:
MON, TUES & THURS - SUN - 2:00PM to 11:30PM 
Ambiance: 7/10
Service: 8.5/10
Food (taste & appearance): 6.5/10
Value: 7/10
Total: 7.25/10★
Although the cafe scene is nothing new in Malaysia, I was surprised to see a handful of cafes in both Batu Pahat and Yong Peng. Moreover, the cakes and coffee there is not as expensive as the ones in Singapore. I really enjoyed being at WEIS Cafe even though I did not get to taste much of it's flavour but just looking at the appealing food and drink items was able to satisfy me.
swisscheese*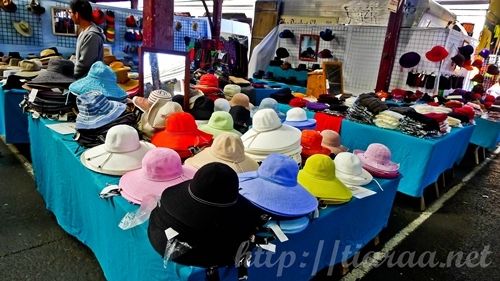 Next Friday will be my last day working Australia / New Zealand hours so it will be a relief for me. I am an early bird by nature but not to the extent of waking up at 3-5am everyday. Working at such early hours reminds me of my Aussieland vacation back in March 2013. My family and I went to Sydney before heading to Melbourne. Although our time at Melbourne was short, we got to know a little of the Victorian heritage there. One of the landmarks you have to head to at Melbourne is none other than Queen Victoria Market!

Queen Victoria Market Corner of Victoria St and Elizabeth St, Melbourne VIC 3000, Australia +61 3 9320 5822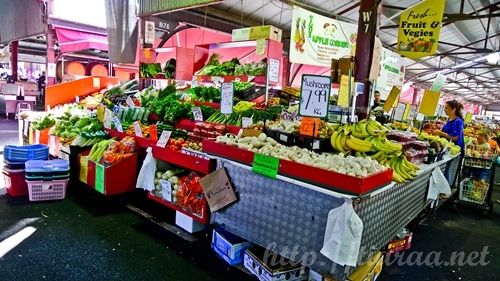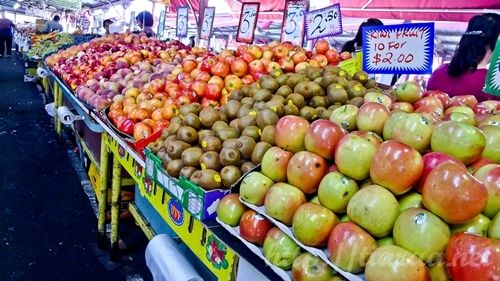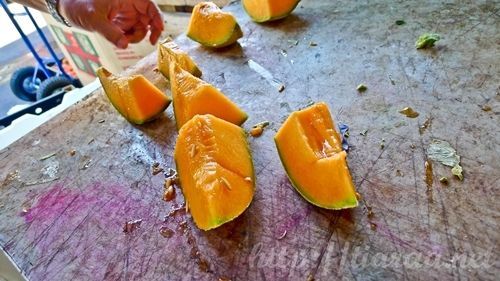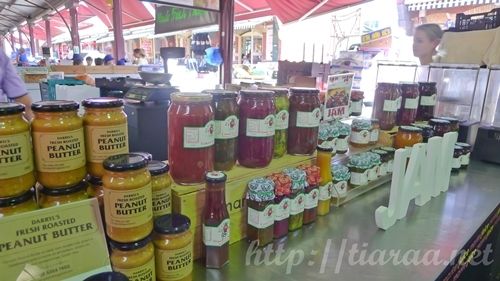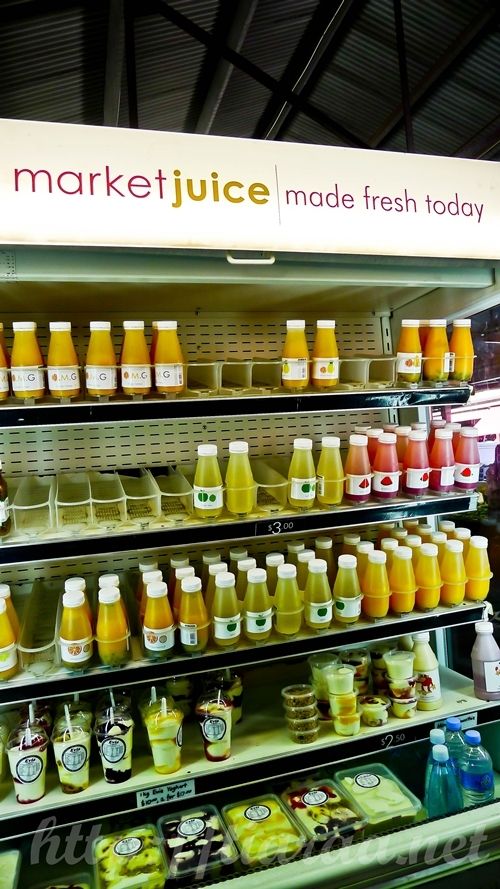 Melbourne has always been known as a market town. Queen Victoria Market also known as Vic Market is one of the longest standing market in Melbourne as it has been around for more than a century. When it first opened in 1878, it was not only a livestock market, wholesale vegetable and fruit market but much of the land was used for Melbourne's first official cemetery. The cemetery held 10,000 of the early settlers. In 1917, the land of the market was extended to the cemetery and 914 bodies were exhumed and re-interred to other cemeteries.

Stepping into Vic Market 2 years back, I wouldn't have imagined that much of the market was previously a cemetery! It doesn't give me an errie feeling though. We were glad to see fresh produce, bottled juices, bread spreads and nut butters being sold in this outdoor market. The fruits will be cut for you if you like to have it there and then. I got the carrot celery market juice to quench my thirst since the weather was quite hot!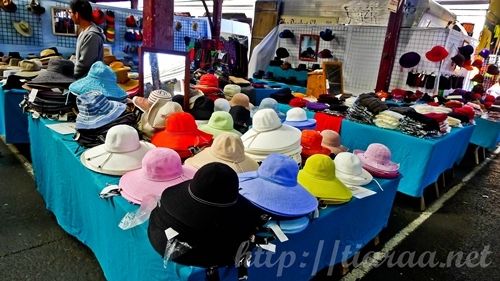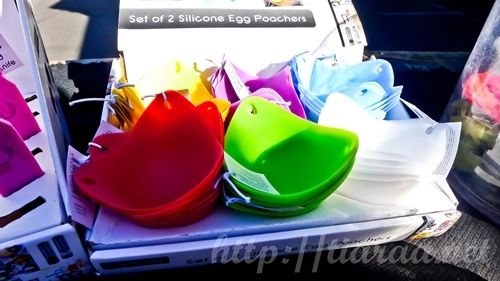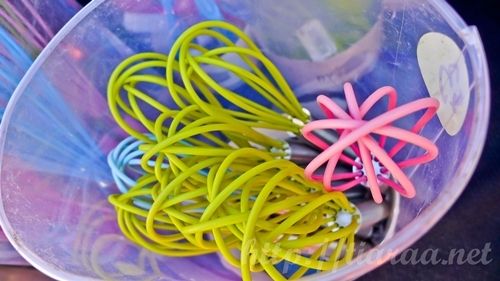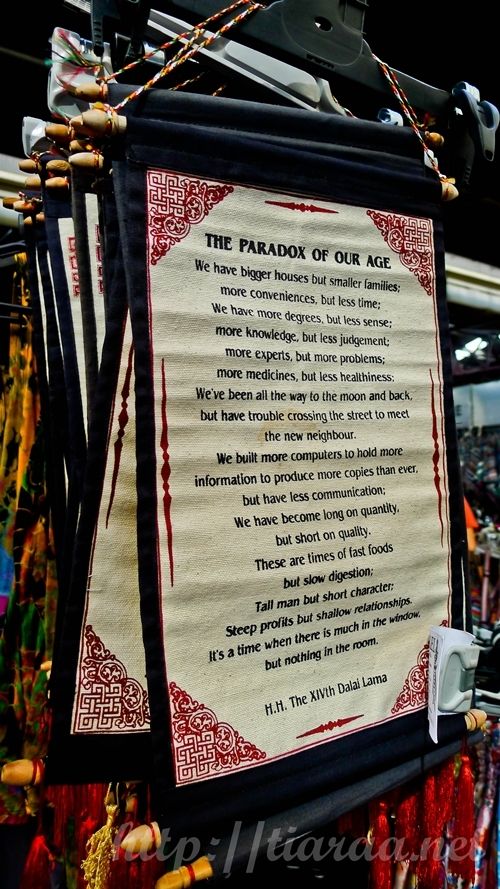 There are many souvenirs such as keychains and magnets that can be bought from the market. You can also find items such as kitchen aid equipments, hats and household decoration items. Whenever I travel though, I do not have the urge to spend on stuff like that unless I desperately need it or I'm at Bangkok, where all the clothes are dirt cheap. The market was so huge that we could not comb the entire place, especially since I had my grandma, aunts, uncle, sisters and cousin with me! It was time well-spent with the family though.

PAYMENT METHODS: CASH ONLY
OPENING HOURS: TUES & THURS: 6AM-2PM FRI: 6AM-5PM
SAT: 6AM-3PM
SUN: 9AM-4PM
FREE CITY TRAM TO LA TROBE & ELIZABETH STREET

I love the outdoor markets in Australia, America and Canada as it usually sells fresh fruits and juices. Most of it are organic and it is much cheaper that those sold in Asia. Also, if you want to lead a healthier lifestyle or you are a vegetarian, they have a section cater for that too!