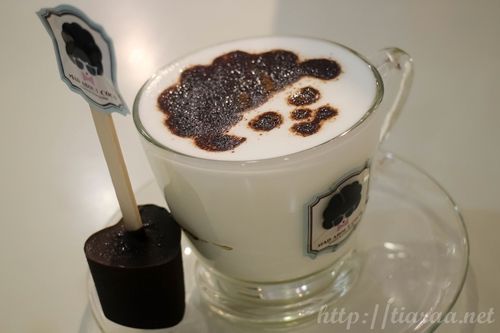 Back in July during my business trip, we had some time during the night to explore KL City with our new colleague. Thus, one of our colleague brought our new colleague and I to look around at Pavilion, Star Gallery and Fahrenheit 88 but nothing caught out eye so we did not purchase anything. After walking for such a long time, we wanted to go for dinner but it was pouring heavily. Since we were stuck at Fahrenheit 88, we decided to have desserts and found an adorable cafe called Mad About Coco.
Mad About Coco
Fahrenheit 88
Lot No. 1-03(01) &1-03(02) 179,
Jalan Bukit Bintang,
55100 Kuala Lumpur 03 21105996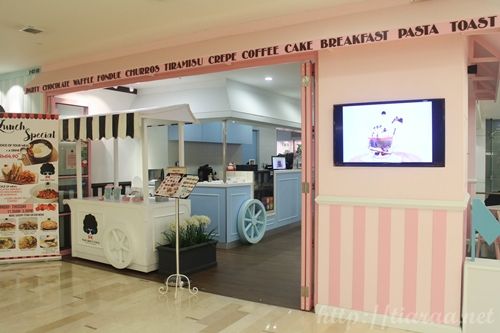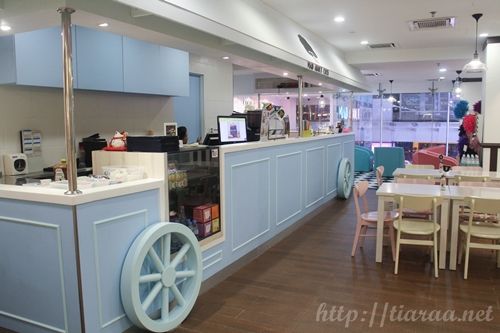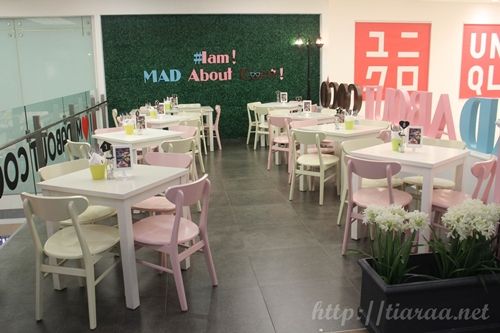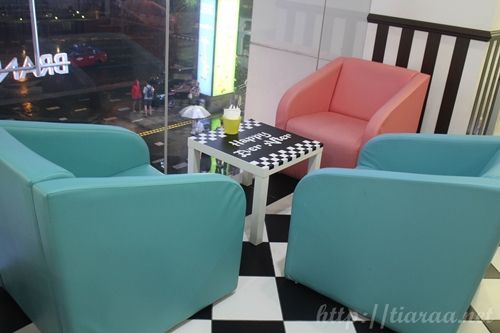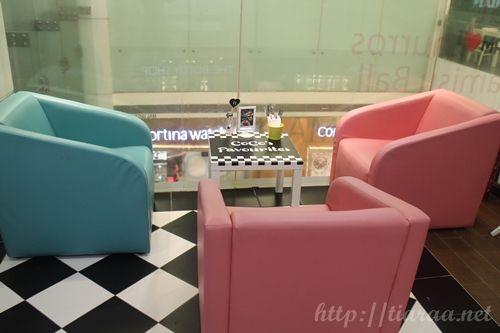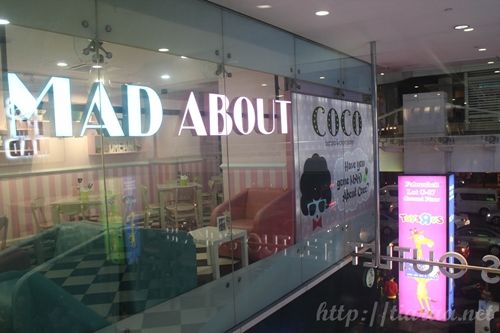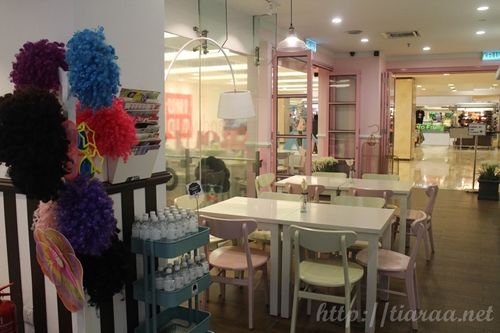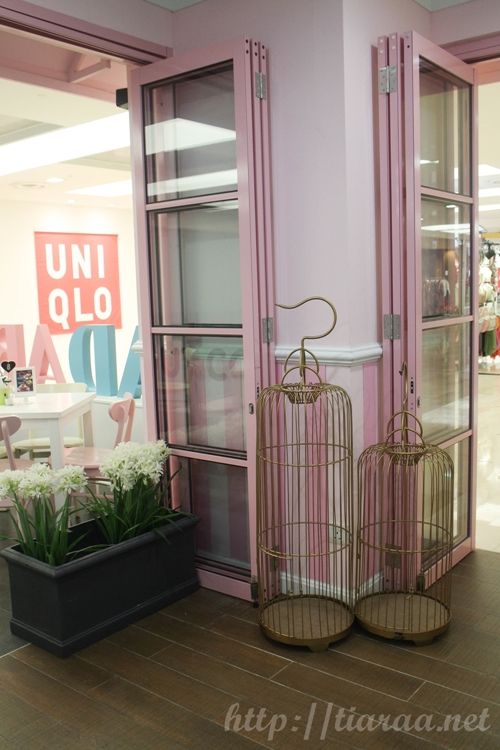 Although this cafe maybe highly raved at KL, I have not heard of it before. Instead, what attracted me to this place is the cute exterior filled with cotton candy colours and the Afro coco logo. If there are not many customers, you are able to take photo at every corner of the cafe since the backdrops might be different. As shown in the second last picture, you are also able to use their props such as wigs or huge glasses to take photos with goofy poses. The music played in the cafe are of the jazz and classical genre that can keep my dad stationed there for hours. Basically, the place is very relaxing for you to eat, read, write and converse.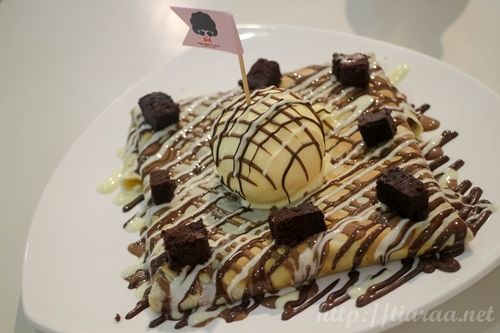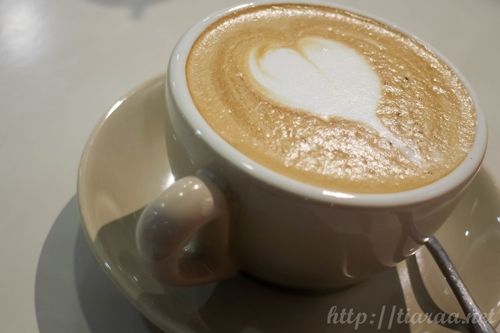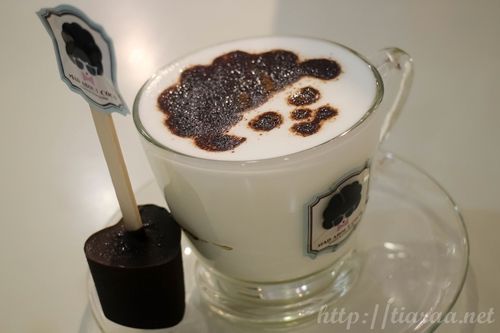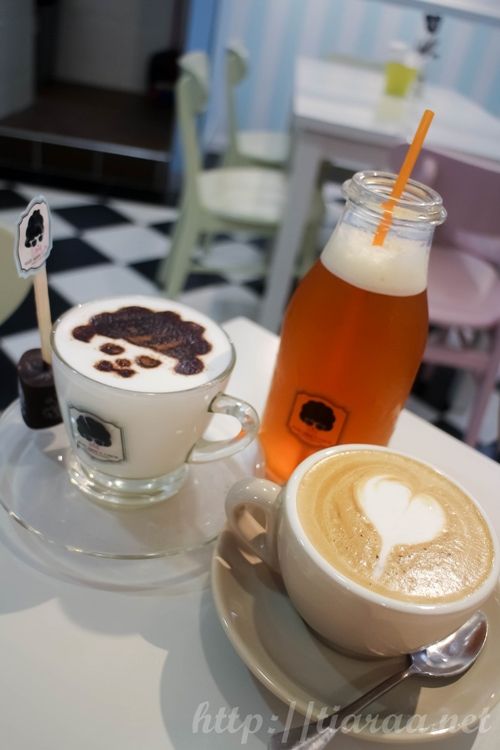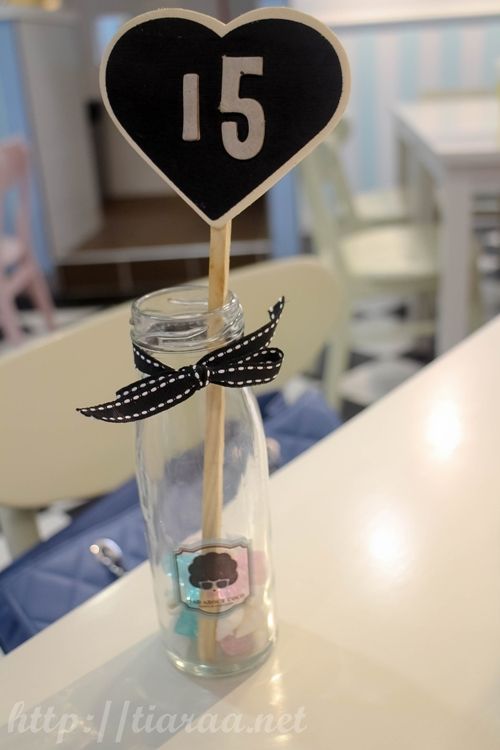 Since the cafe is famous for chocolates, we ordered the Brownie Crepe (1st picture – RM 16.90) to share and got ourselves a beverage each (second last picture). I was on many phone calls with different people regarding work so I did not get to eat much of the crepes but both my colleagues love it. I love the Chocolate Bomb (RM 9.90) that I have ordered as depicted in the third picture. The food and drinks are freshly made upon ordering and they use authentic cocoa butter and cocoa power. Hence, most chocolate lovers will appreciate the cocoa intensity of their ordered chocolate desserts or beverages.
Ratings for Chocolate Bomb: 8.5/10★
Opens daily from 10am to 10pm
Nearest Train Station: Bukit Bintang
Payment Methods: Cash/Credit Cards
Ambiance: 9.5/10
Service: 6/10
Food (taste & appearance): 8.5/10
Value: 8/10
Total: 8/10★
If I ever head back to Kuala Lumpur, I would love to pay Mad About Coco a revisit to try their other chocolate desserts and beverages.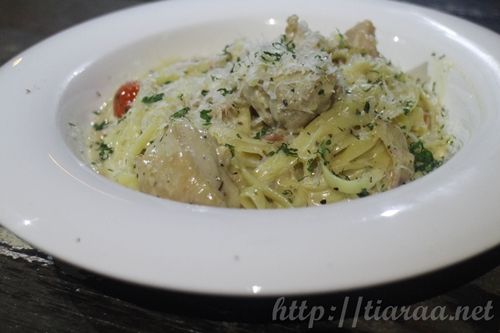 It has been awhile since Jialing, Ling Ling and I met so we had a reunion at Artistry last Wednesday evening before I fell ill. Ling Ling made a reservation at Artistry but it seems like it was not sync with them. Thus, we only had the outdoor seating area to dine at. Since there was a talk/performance that night, the tables made way for the stage and seats for the audience. Therefore, there were only 1 long table, 2 small tables and a couch inside. We had no choice but to dine outside.
Artistry Cafe
17 Sungai Pinang,
Singapore 199149
6298 2420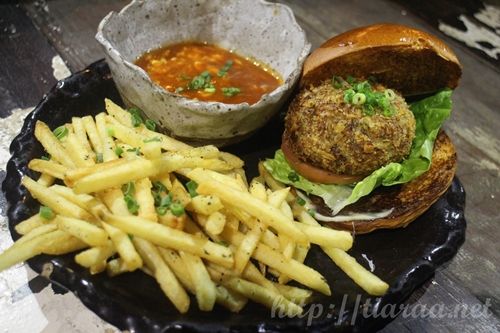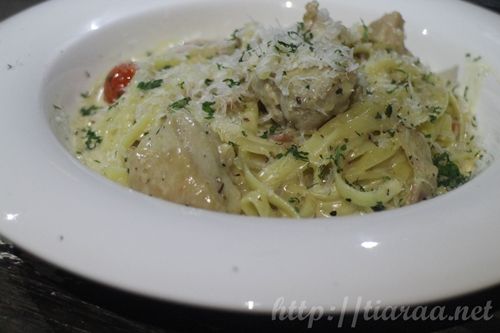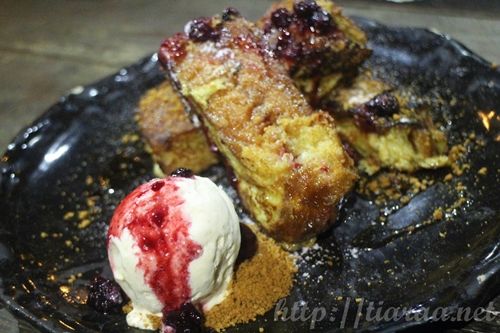 We took awhile to choose what we wanted to share and when we finally did, there were  nobody to take our orders so we had no choice but to head into the cafe and order  at the counter. Conveniently, we also got the server to take photos for us with the art pieces hanging at the interior walls of the cafe. The PB&J French Toast depicted in the third and forth pictures was served first. I do not usually have sweets over savory food but the aroma of the french toast kept luring me to eat it. As compared to the french toast served at Ninja Bowl, the french toast served at Artistry cafe is so much better. Firstly, the french toast is very fluffy on the inside and crispy on the outside. It has the right spread of peanut butter, raspberry jelly and maple syrup, not forgetting the moist from the vanilla ice-cream flavoured with berry compote. The only issue is the ice-cream melts too fast so we did not have enough ice-cream to share. The best part is it only costs SGD$14 and is definitely worth every penny! What came next was the Creamy Chicken & Bacon Pasta shown on the second picture, which costs SGD$18. Unlike your typical carbonara pasta, this pasta dish is creamy enough but does not go too far to make you feel "jelat". Other than that brownie point, the pasta is rather mediocre. The second highlight of the night is none other than the famed Artistry Chilli Crab Burger. The price is on the high side at a cost of SGD$25 so it is best to share the dish as the portion is huge too. Let's see what we have served on the plate. The dish consists of sundried tomato buns filled with blue swimmer crab patty , tomatoes and lettuce and served with garlic fries at the side. There is also a bowl of chilli crab sauce to dip your fries or top your crab patty with. I try not to consume to much carbohydrates so I just ate the crab patty with the chilli sauce by itself. Ling Ling kept persuading us to complement it with the sundried tomato buns as it will taste much better and indeed, it did! The crab patty itself tastes orgasmic though. Since this cafe does not charge GST, the bill came up to SGD$57, which is SGD$19 per pax. Quite decent pricing I would say! 
Ratings for PB&J French Toast: 9/10★
Ratings for Creamy Chicken & Bacon Pasta: 6/10★
Ratings for Artistry Chilli Crab Burger: 8/10★
Opening Hours:
Tuesday – Saturday - 9am to 11pm
Sunday – 9am to 4pm
Nearest MRT Station: Bugis via East-West Line & Downtown Line
Payment Methods: Cash/NETS/Credit Cards

Ambiance: 6.5/10
Service: 5/10
Food (taste & appearance): 7.67/10
Value: 7.5/10
Total: 6.67/10★
I would not think twice to come back to have their signature french toast again and I would like to try the waffles and pancakes in future visits as well.