When I was studying in Vancouver, one of the few things I miss about Singapore is the food!! Japanese, Korean, Vietnamese, Thai and many types of food are so delicious in Vancouver but one of the most difficult food to replicate abroad is none other than the Singaporean cuisine. So when I came back for good this year, one of my goals is to conquer as many hawker centre/food markets as possible. Thus, when Annie and Tom came over to Singapore last week, I brought them to have breakfast at Tiong Bahru Food Centre.
Tiong Bahru Food Centre
30 Seng Poh Road,
Singapore 168898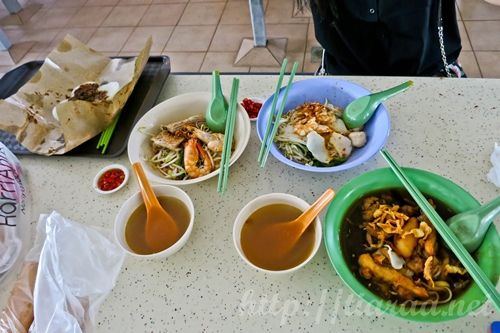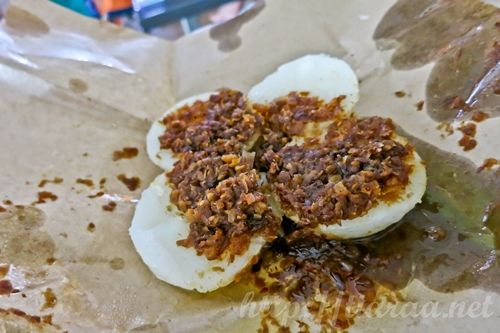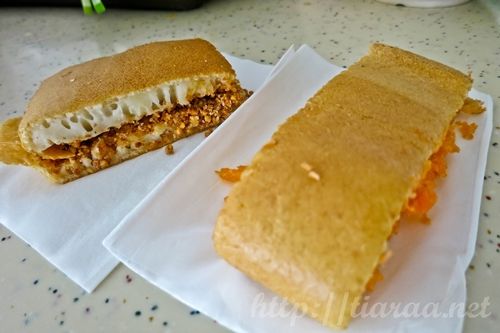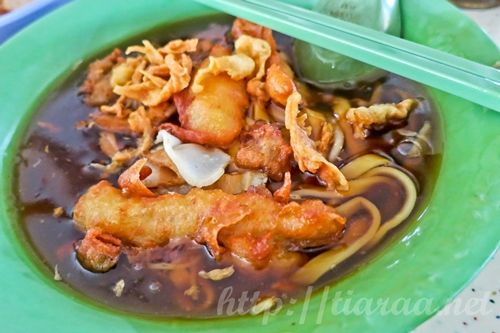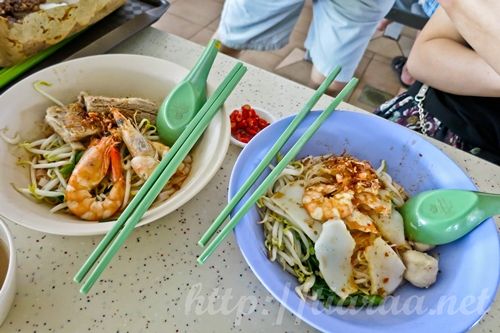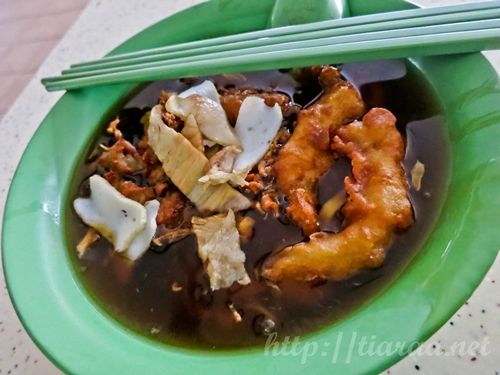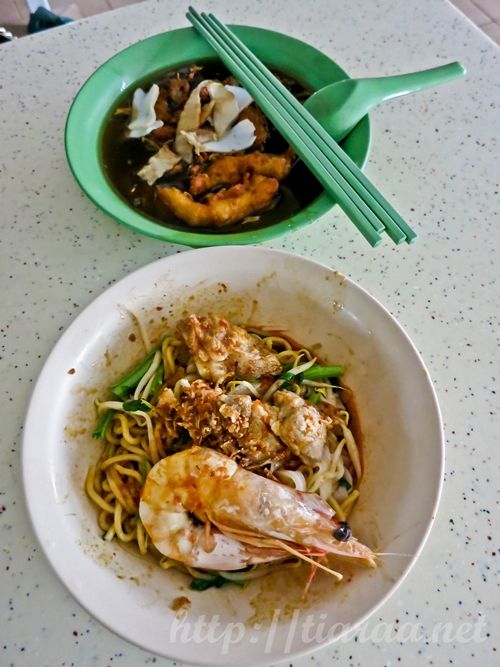 The first time I went to Tiong Bahru Food Centre was on the 8th of May with May. However, we went there after work at about 4 in the afternoon and most of the stalls were closed. Fortunately, both the famous Lor Mee 178 (3rd last picture) and Min Nan Pork Ribs Prawn Noodles (2nd last picture) stalls were open. Last week, when I brought Annie and Tom to Tiong Bahru at about 9 in the morning, we were sweating as we walked for 10 minutes from Tiong Bahru Station to Tiong Bahru Market. I introduced them to Jian Bo Chwee Kueh (3rd picture), Mee Chiang Kueh (4th-6th pictures), Char Kway Teow (7th picture), Lor Mee (8th picture) & Prawn Mee (9th picture). Trust me when I say that the queues in Tiong Bahru Market are really long in the morning. A popular breakfast in Singapore is usually Chwee Kueh / 水粿 as it is very light yet tasty for people who lacks appetite. It is basically rice cakes topped with preserved radish (also known as 菜脯 / cai po in Mandarin). For people who wants a light dessert for breakfast, try out Mee Chiang Kueh / 麵煎粿 (SGD$0.70), which is a type of pancake similar to Martabak Manis. However, instead of cheese, chocolate and such, this pancake is filled with either orange shredded coconut, peanuts or red bean. Annie and Tom commented that it is fluffy, chewy and spongy and I agree with that!! However, since Tom do not eat desserts much, he did not touch the pancake filled with shredded coconuts. Annie loves the peanut mee chiang kueh, while my favourite has always been the one with coconut!  I wanted to introduce Annie and Tom to the Tiong Bahru Char Kway Teow / 炒粿條 (SGD$2) but unfortunately, they were closed until 12pm so we made do with a random stall next to it. Bad choice – the char kway teow was burnt so we did not end up finishing it! For people who usually starve as soon as they wake up, they can either get Lor Mee / 鹵麵 (SGD$2.50) or Prawn Noodles / 蝦麵 for breakfast. Lor Mee is a little more dense dish as the thick gravy is made up of egg, corn starch and spices and the yellow noodles are thick as well. Usually, fish cake, boiled egg, pork and ngoh hiang will be added to the dish but one of the best things about the one served at Tiong Bahru is that they add generous servings of fried fish. When I was younger, I never like Lor Mee but ever since I tried Bukit Purmei's Lor Mee in February this year, I have been trying all sorts of Lor Mee  at various places! Annie and Tom prefers Prawn Noodles though. I recommended them to have Blanco Court's Prawn Mee as it is located near their hotel. Never did I expect Tom to be lining up for 20 minutes for two bowls of prawn mee and that turned out to be his favourite meal in Singapore as he stated that the soup has more shrimp taste to it. 
Also, not included in the pictures above, I also introduced the Vancouverites to the Singaporean Michael Jackson beverage, which is soy milk mixed with grass jelly and the LOVE it!! Since Annie and Tom were leaving that day, what better way to see them off with a bag of a Red Tortoise Cake / 紅龜粿 (commonly known as ang ku kueh), Pandan Cake, Kueh Dadar and all sorts of nonya kuehs from HarriAnn's Delight for them to consume in the plane or bring back to Vancouver?
PAYMENT METHODS: CASH ONLY!
OPENS IN THE MORNING EVERYDAY
NEAREST MRT: TIONG BAHRU STATION VIA EAST-WEST LINE
Excluding the burnt Char Kway Teow we had, Tiong Bahru did not fail us and I cannot wait to bring other Vancouverites to other food centres to dine at!
swisscheese*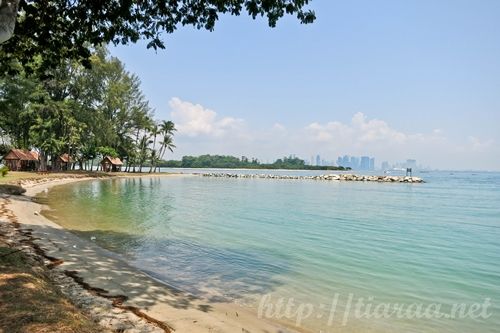 Even though I live in cities (Singapore, Vancouver, Los Angeles, Jakarta) all my life, I love to venture out to islands and cultural places. Watching movies and shopping during weekends does not top my to-do-activity-list at all. My most adventurous friend in Singapore, Steph is always up to date on the places to explore in Singapore. Since she knows that I love hiking and exploring all sorts of places, she asked me if I wanted to join her and her parents to Kusu Island last Saturday and  I was all up for it!
Kusu Island / 龟屿进香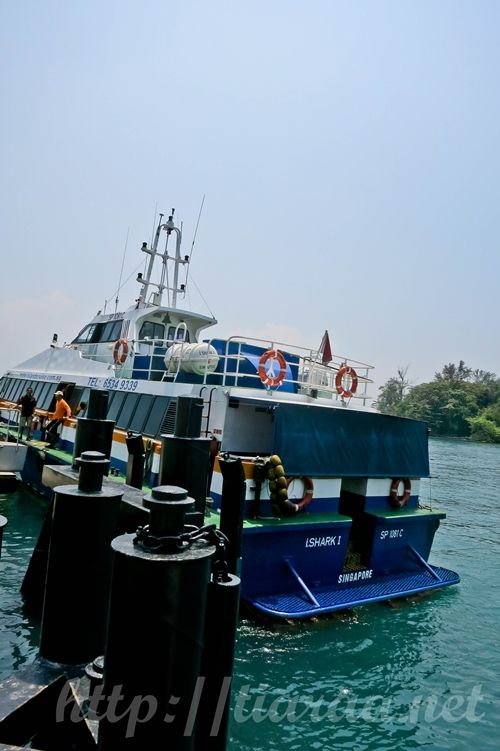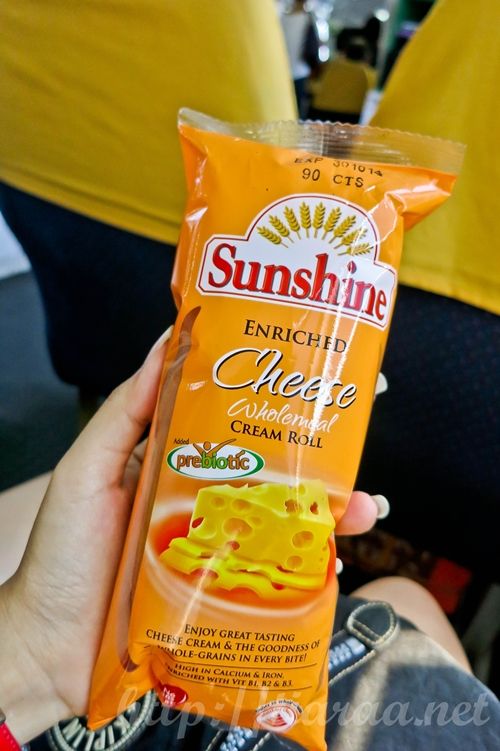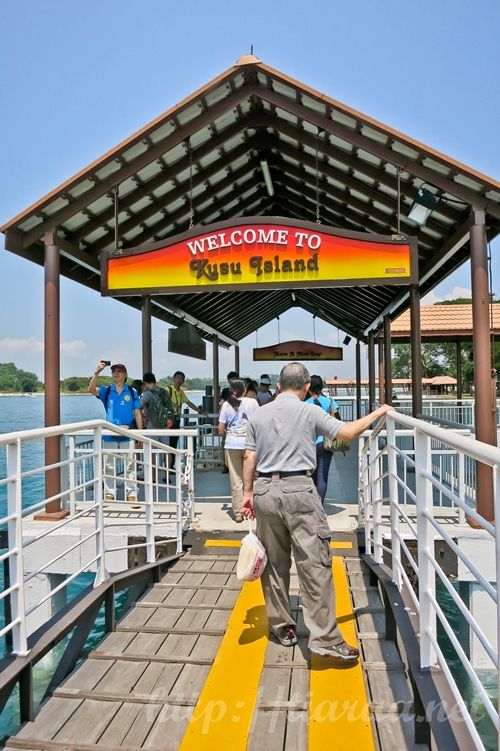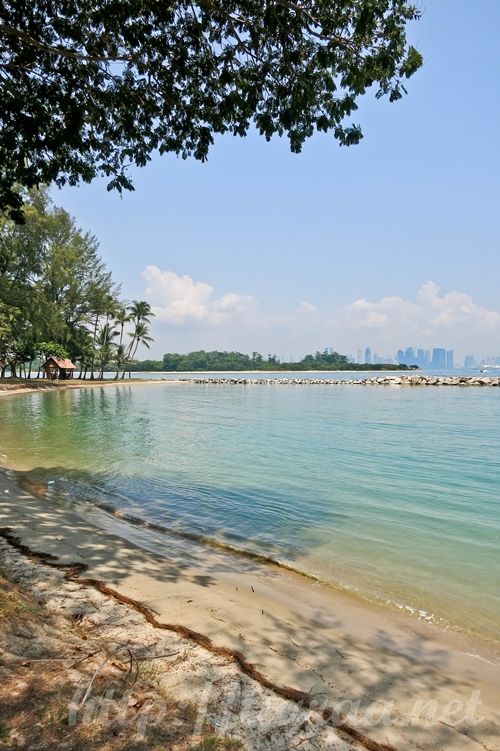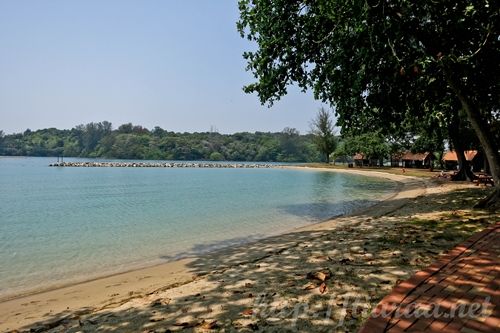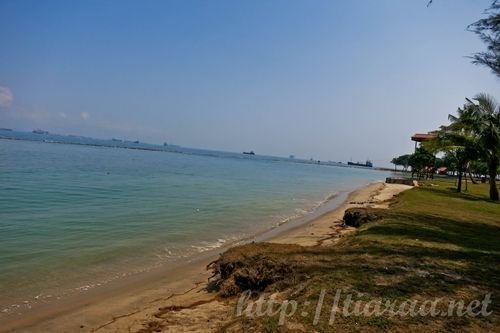 We met at National Museum of Singapore located near Dhoby Ghaut station to do the registrations before taking the bus to Marina South Pier. After which, we took the ferry from Island Cruise to Kusu Island and it was only a 15 minutes ride. It costs SGD$18 round trip but beware of the ferry schedule as they only have two timings from Monday-Friday, three timings on a Saturday but more timings on Sundays and public holidays. Kusu Island is located very close to St John's Island so it would be nice going island hopping during the weekends. Kusu Island is a very small island - only 8.5 hectares so you will be done exploring this island within 2 hours. It was previously 1.2 hectares in 1975 but it undergo reclamation as people could only walk to the temples during low tides. There is a tortoise wishing area, which I did not snap shot of but people usually donate coins and make a wish there. These donations will be sent to Sentosa as Kusu Island is maintained by Sentosa. For everyone who does not know, Kusu means tortoise in Hokkien.
Datok Kong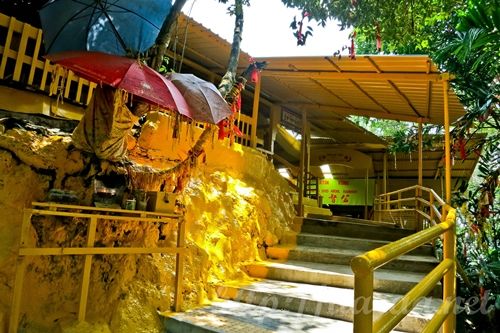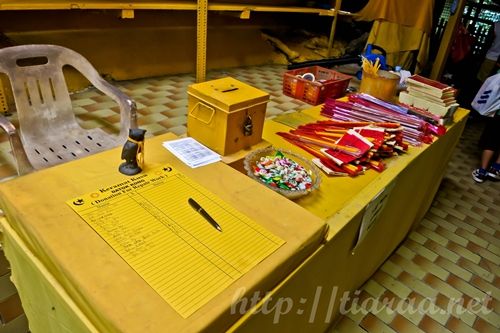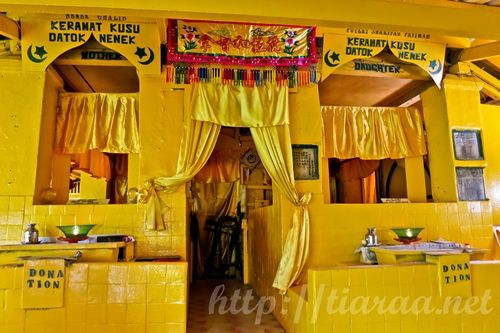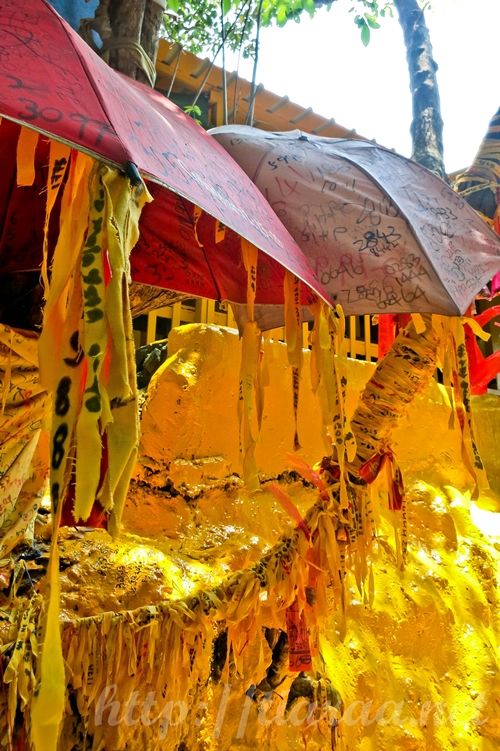 Our first exercise of the day was walking up 152 steps to the sacred Muslim shrines. There are many writings on the yellow wall prior to the entrance of the shrines. The older generation usually pray to strike lottery for 4D, while the younger generation pray to pass their exams. How funny when you observe the differences between the generations. The Datok Kong consists of three Muslim shrines (Syed Abdul Rahman, Mother & Sister) as depicted in the pictures. There is a Malay caretaker of the shrine, who blessed people that donates by praying in Hokkien and Mandarin. I was quite impressed with his prayers as I watched him blessed others. A yellow string will be given to you at the end of the blessing session. There will usually be more people wanting to be blessed by that man during the pilgrimage period.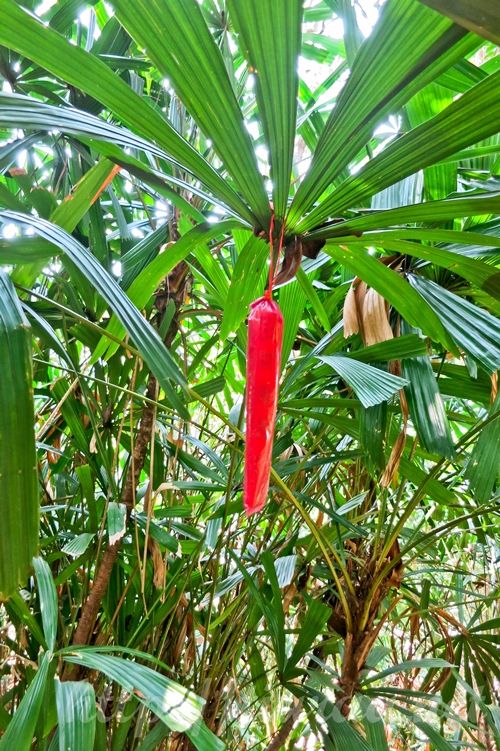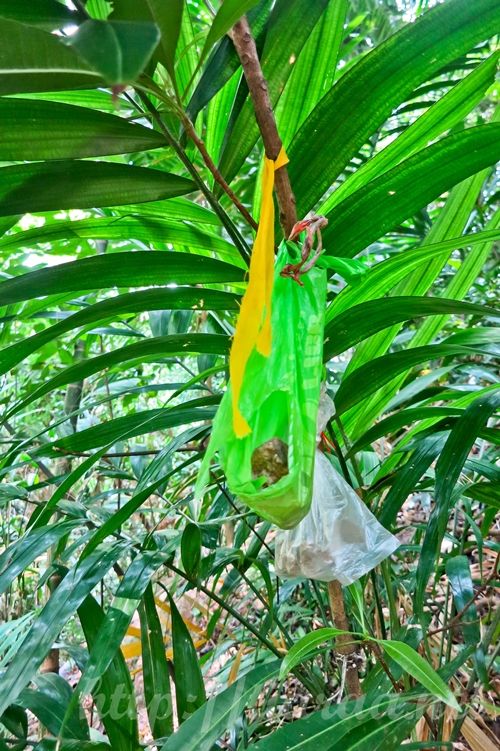 Along the 152 steps up the shrine, you will see the yellow strings of blessings being tied to the branches of the trees. The forth picture depicts that the wounded branch has been treated. The fifth picture portrays that the person, who hung that red plastic bag filled with a fan, is praying for a baby girl. A more common sight is red plastic bags filled with stones as more people tend to pray for a baby boy. How sad to see such gender preference.
Da Bo Gong / 大伯公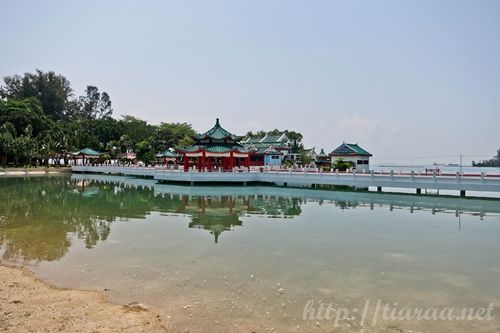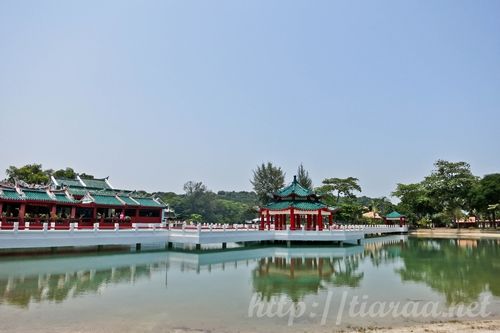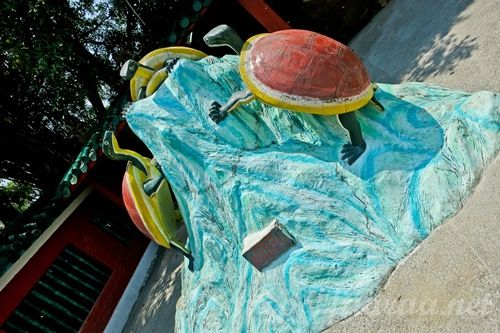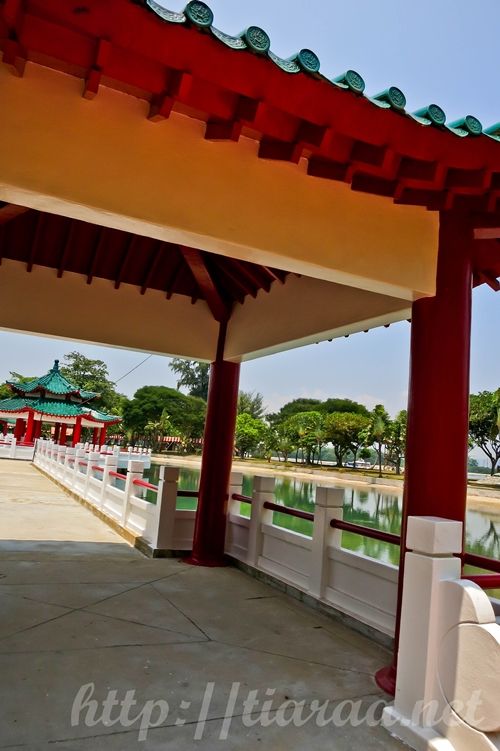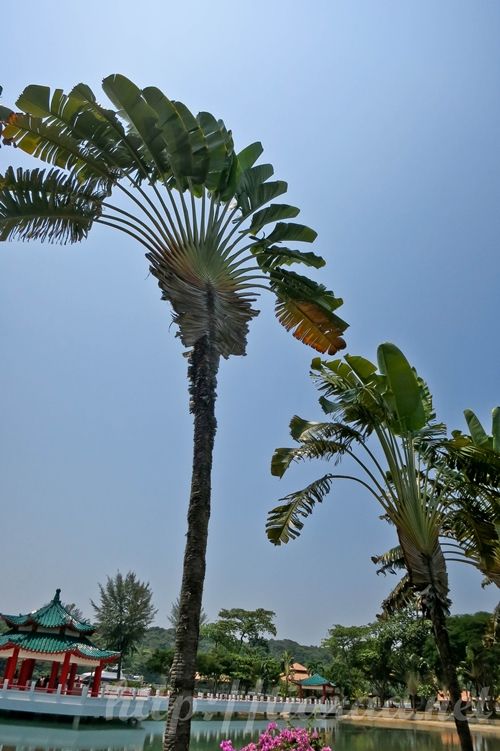 We did not have much time venturing the Chinese Temple as we had to catch the ferry at 1pm. The fifth picture symbolizes this island, a tortoise island. Turtle is a symbol of longevity in the Chinese beliefs. The seventh picture shows a child bearing tree. Chinese often placed something to hang on the branches of this miniature tree so as to pray for a child.
Head to Marina South Pier:
NEAREST MRT: TANJONG PAGAR;
Board bus 402 at International Plaza
Ferry Schedule:
Monday to Friday: 10am, 2pm
Saturday: 9am, 12pm, 3pm
Sunday & Public Holidays: 9am, 11am, 1pm, 3pm, 5pm
Cost: Adult $18; Child $12; Return trip 
It was really nice getting out of the city for a few hours to a less crowded island to learn more about Singapore's heritage and culture.
swisscheese*