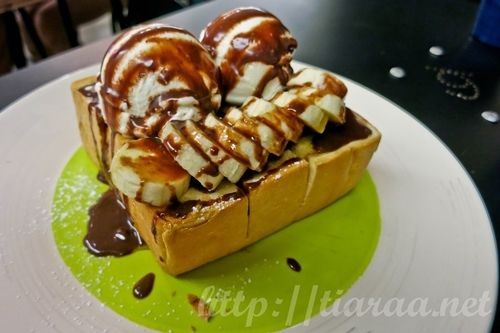 In the recent years, there have been many new cafes and it is quite hard to try all the cafes because a lot open at the same time. Closer to the central East, if you alight at Lavender station, there are plenty of cafes along the stretch of Jalan Besar. Since Crystal and I were having our early dinner at Lavender Hawker for the last time last year, we decided to have desserts at one of the cafes. There were too many to choose from but we ended up at The Tiramisu Hero!
The Tiramisu Hero
121 Tyrwhitt Rd,
Singapore 207548
6292 5271

FIRST VISIT ON THE 19TH OF APRIL 2014 WITH CRYSTAL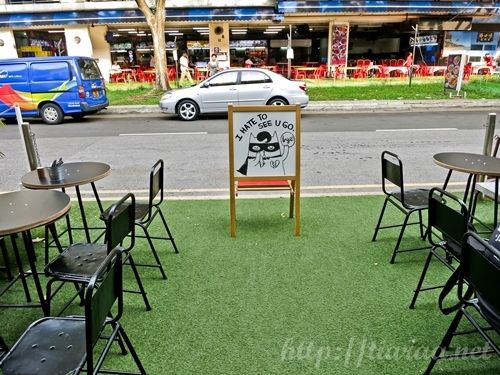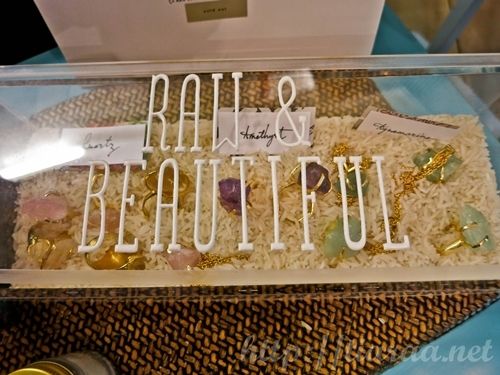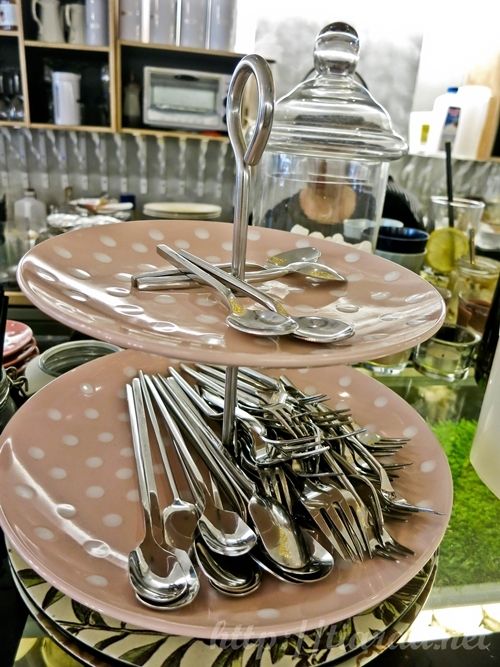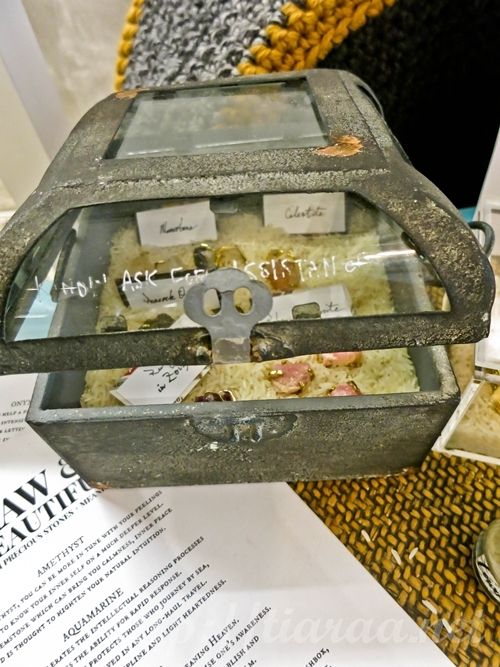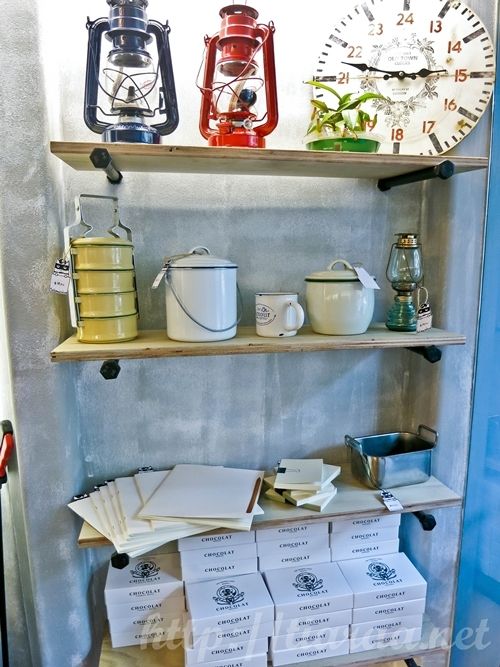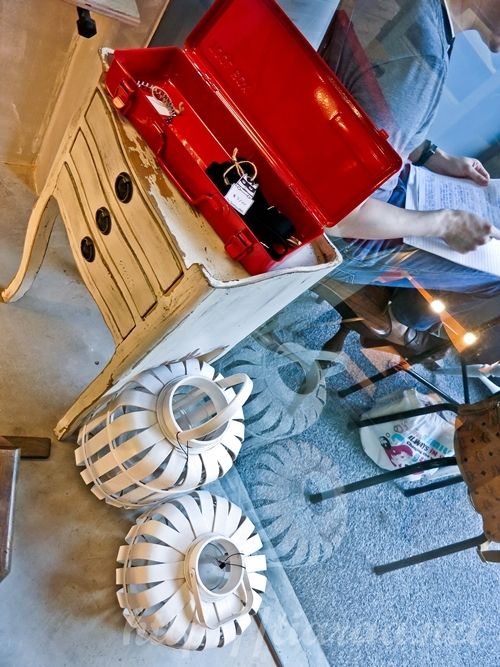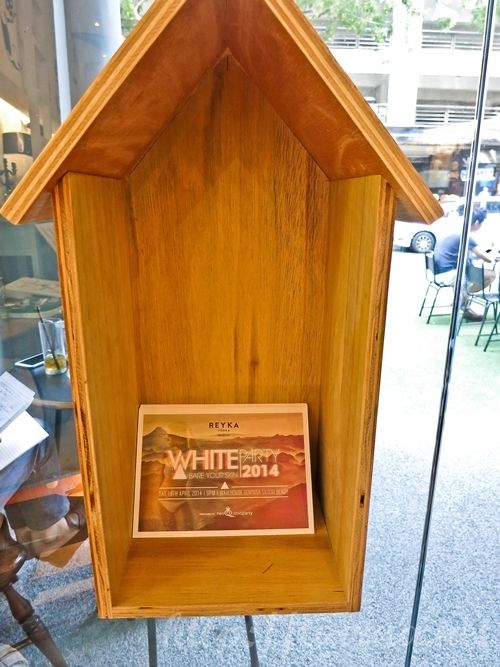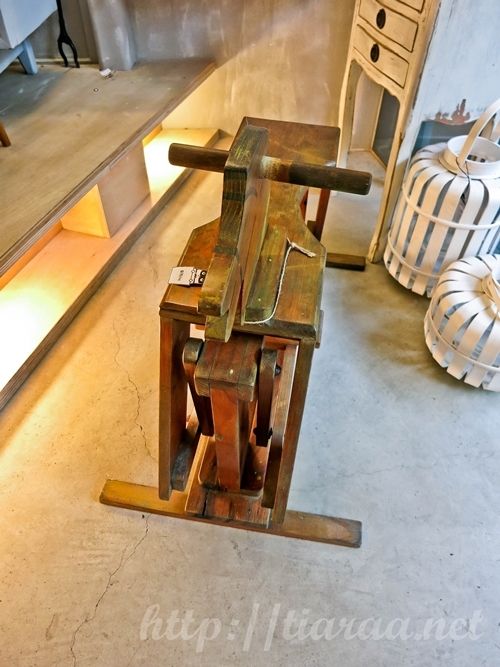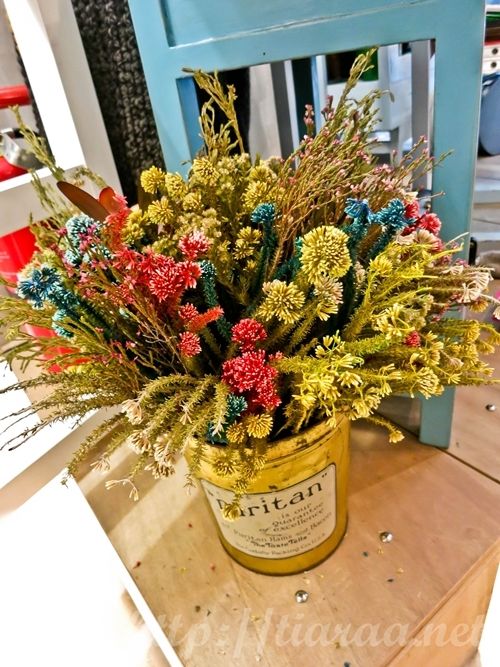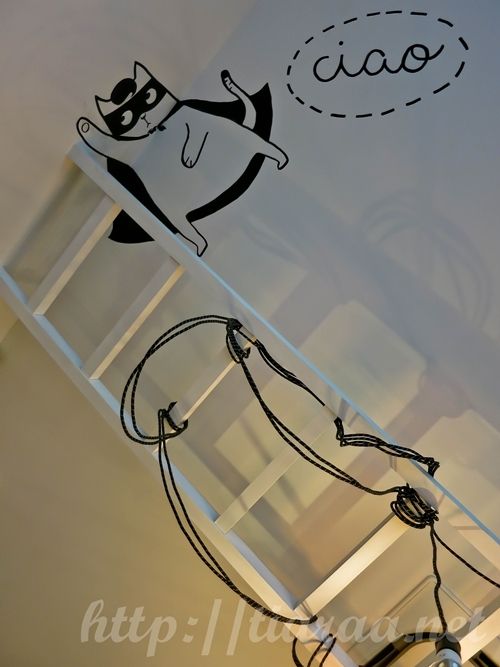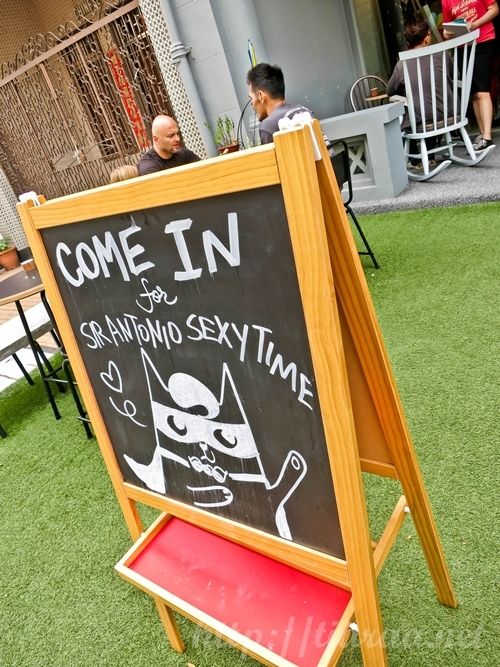 The minute I was outside The Tiramisu Hero, I already knew that I would be spending most of my time in the cafe snapping shots of the interior and exterior design of the cafe. It is amazing how the cafe is decorated to be quite vintage yet animated at the same time. Furthermore, the iconic Sir Antonio makes a great representation of the cafe's slogan. I love how they use wires, light bulbs, ladders, wooden materials and pseudo grassland to further enhance the appearance of the cafe and make the theme of the cafe to be a fun filled one.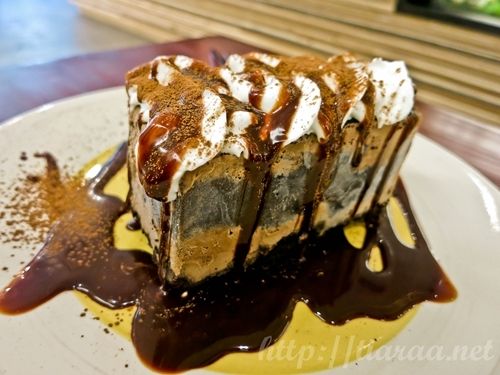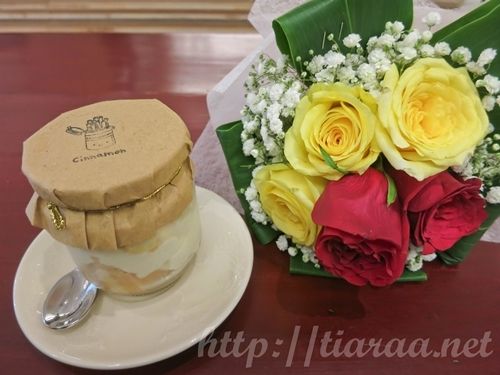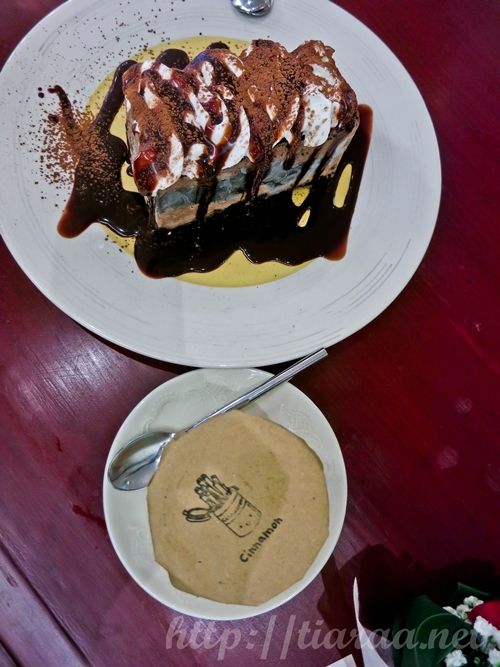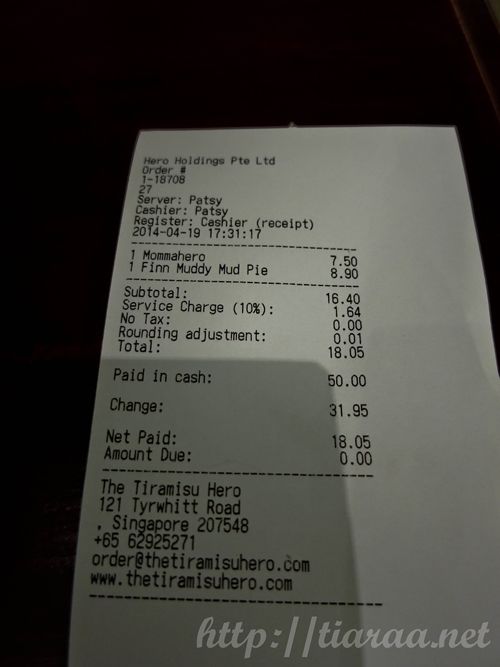 Although Crystal and I were so full from consuming brunch at SPRMRKT prior to our floral arrangement class and early dinner at Lavender Hawker after the class, we were being gluttons going on to try the Mommahero & Finn Muddy Mud Pie, which cost SGD$7.50 and SGD$8.90 respectively. Although the tiramisu did not suit our taste buds, we love the mud pie a hell lot! I prefer gelato to ice-cream but mud pies never seem to fail me. The layers of chocolate ice-cream simply melts in your mouth and the milky oreo cookies at the bottom and edge of it adds the crust to it, making it the perfect dessert despite the fullness.
Ratings for Mommahero: 2/5★
Ratings for Finn Muddy Mud Pie: 4.5/5★
SECOND VISIT ON THE 17TH OF MAY 2014 WITH ELVIA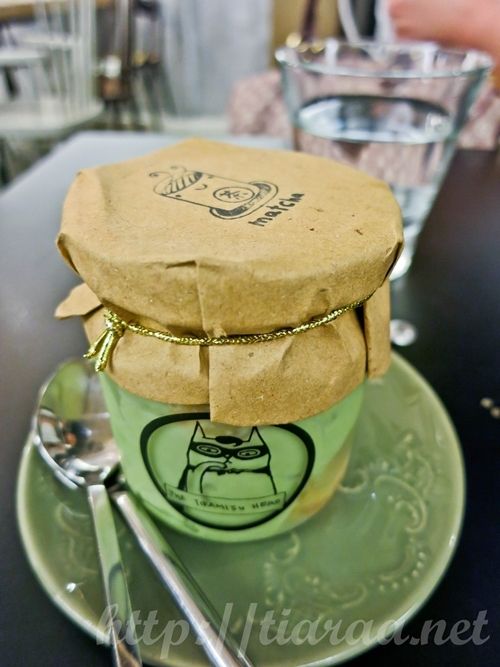 Elvia and I came back again a month later and even though I did not enjoy my tiramisu the last round, I decided to give it another chance and try the Matcha Tiramisu. Unfortunately, I did not feel any sense of satisfaction after so I went to Windowsill Pies after to fulfill my cravings for desserts. I love how the tiramisu is packaged and wrapped up though!
Ratings for Matcha Tiramisu: 2.5/5★
THIRD VISIT ON THE 10TH OF OCTOBER 2014 WITH LAURIE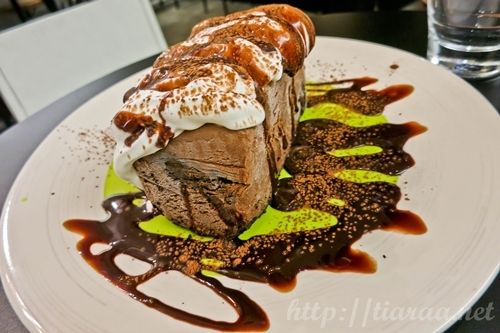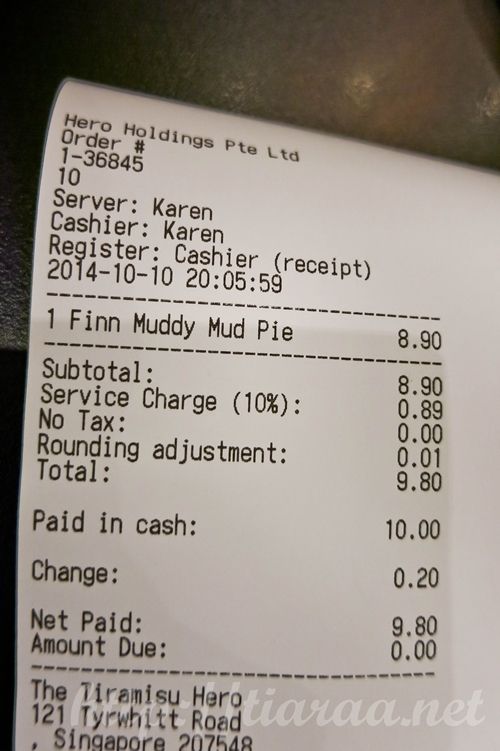 Since my second visit to The Tiramisu Hero, I never wanted to try the tiramisu again and always patronize the cafe only for their mud pies!
FORTH VISIT ON THE 9TH OF NOVEMBER 2014 WITH SARA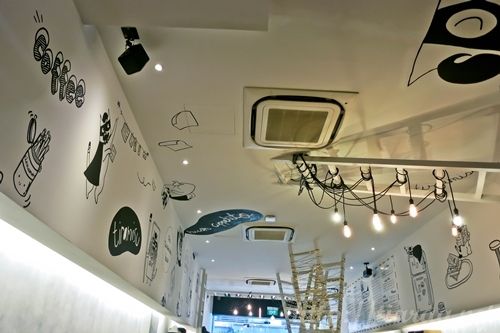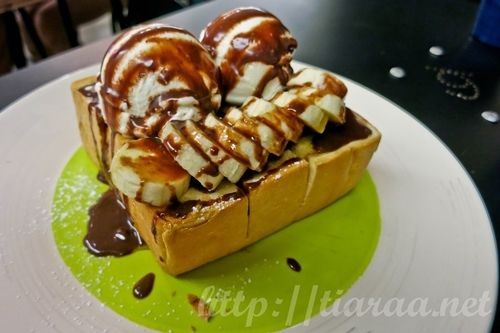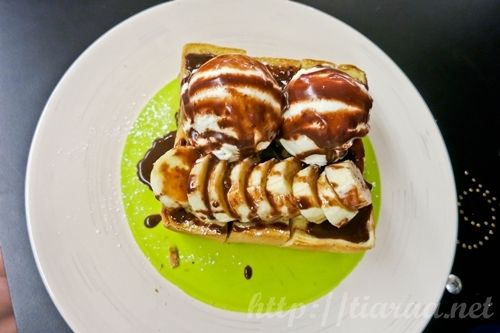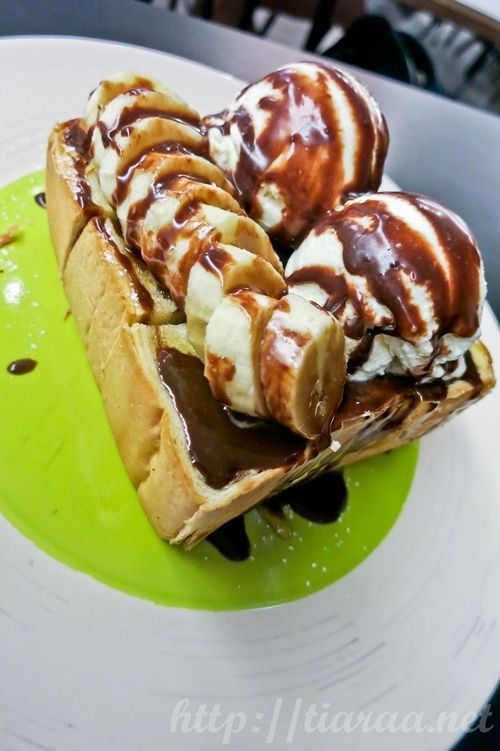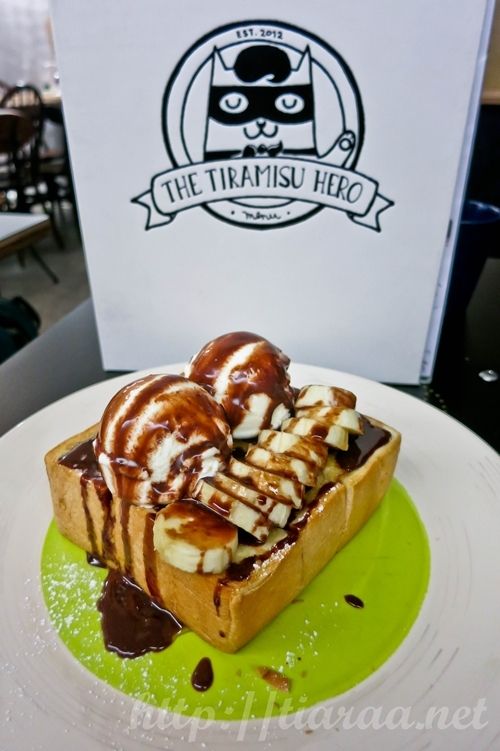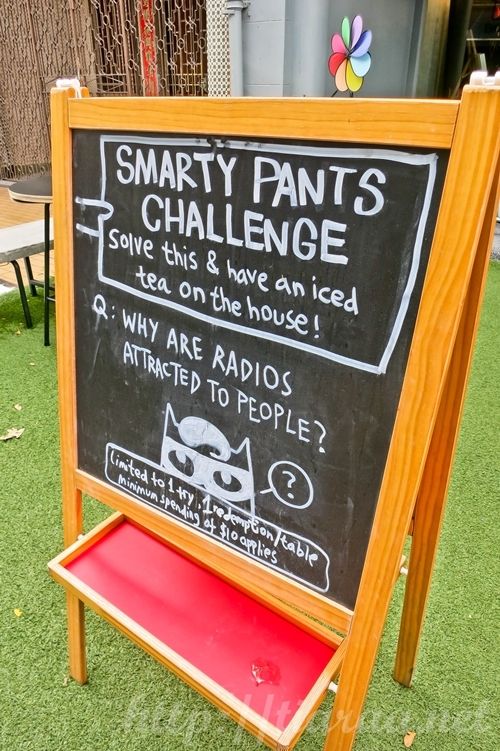 The next time, I wanted to bring Sara to have the mud pie together with me but sadly, it was sold out. We had no choice but to choose something out of the norm and decided on Banana Nutella Brick Toast instead. The dessert comprises of warm buttered thick toast topped with honey, nutella, 2 scoops of Vanilla ice-cream and banana slices. Although not as good as the ones I have tried in Seoul but still decent enough. It is a little costly though – SGD$14.90 but the price in Singapore is usually about that range.
P/S: If you noticed, the chalk board cum whiteboard outside the cafe has changed their messages to a challenge and farewell message respectively. I guess this is what keeps the cafe going? Interactions and challenges with the customers are the key to keeping it alive, good job!
Ratings for Banana Nutella Brick Toast: 3/5★
FIFTH VISIT ON THE 20TH OF JUNE 2015 WITH JIA LING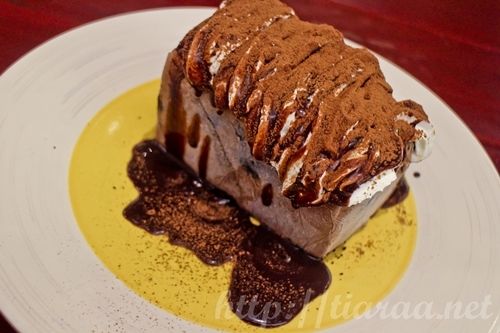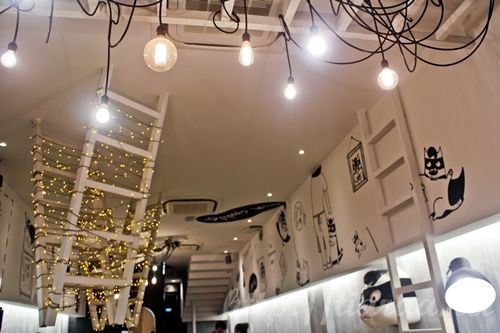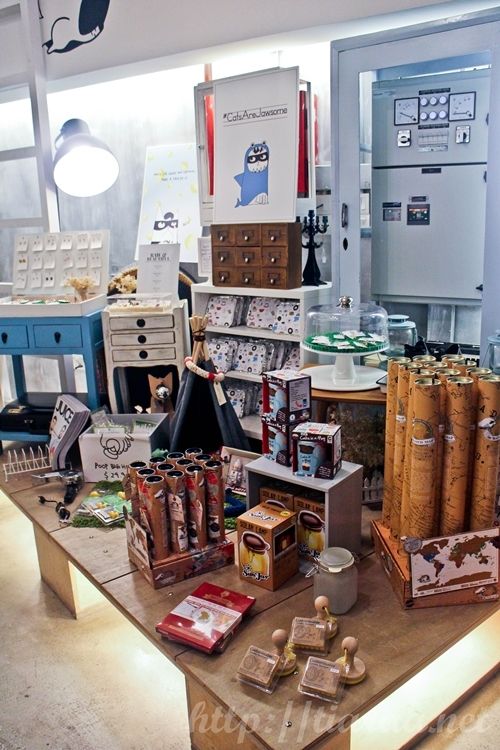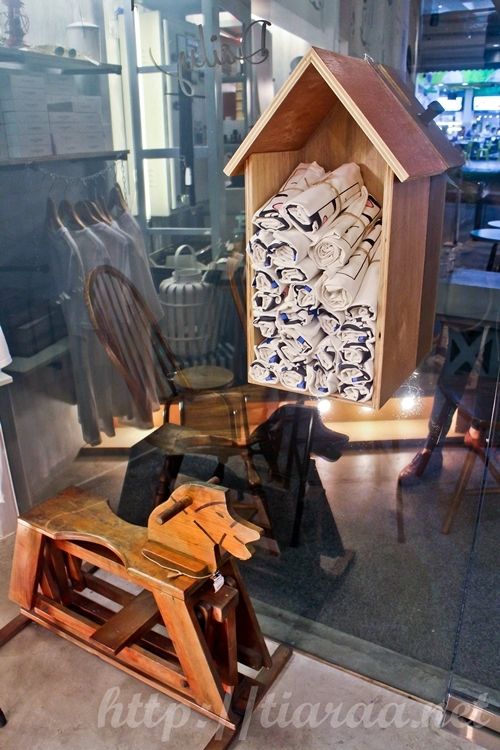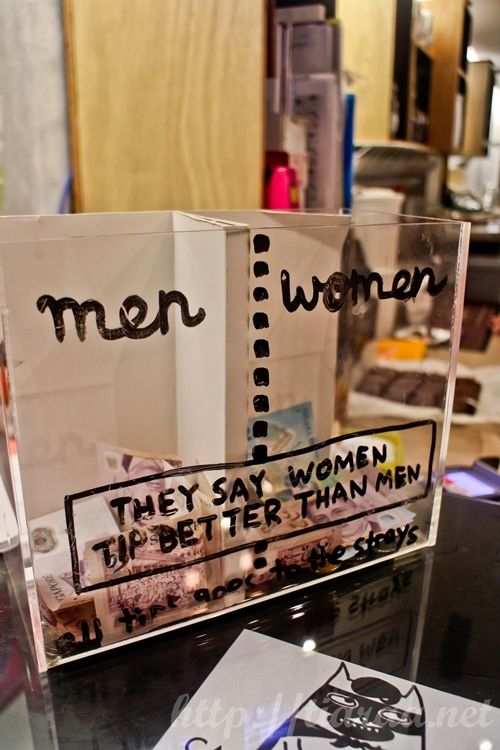 This year, I did not have much time to visit any of the cafes at Jalan Basar but Jia Ling and I finally made time after our Chapter meeting a few weeks back and I got her to try my favourite mud pie once again! I had most of it as she was quite full but she was so sweet to treat me all of the sudden.
OPENS DAILY: 11AM-10PM
NEAREST MRT STATION: LAVENDER STATION ; EXIT B
PAYMENT METHODS: CASH/CREDIT/DEBIT

Ambiance: 9/10
Service: 7/10
Food (taste & appearance): 6/10
Value: 7/10
Total: 7.25/10
I have not tried all the dishes and desserts served at The Tiramisu Hero because each time I think of the cafe, their mud pie is always on my mind. Perhaps, I will give the rest of the food items a try sometime soon but if you love mud pie, this cafe is meant for you!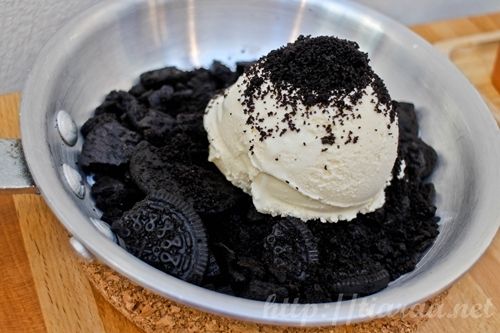 The cafe culture is quite prominent in many countries and there has been many opening up in Singapore since few years back. Some cafes served very mediocre food yet the prices of each dish is more than SGD$10. Thus, I am trying not to head to many cafes unless one factor appeals to me. So when I read an article stating the new cafes of Singapore, I was not interested to try out any other cafes except for the Banana Tree.
Banana Tree
26 Keong Saik Road,
Singapore 089133
+65 62215020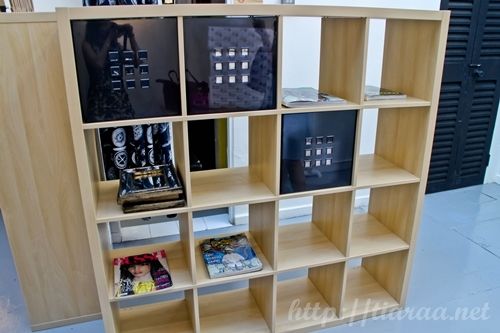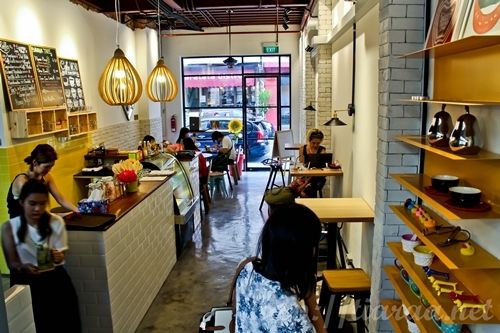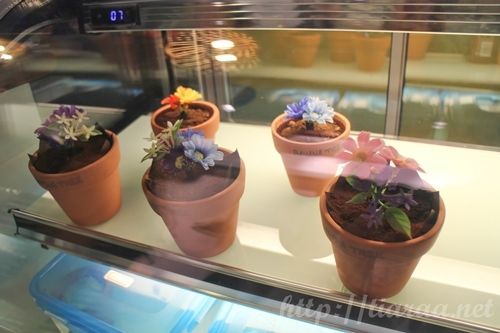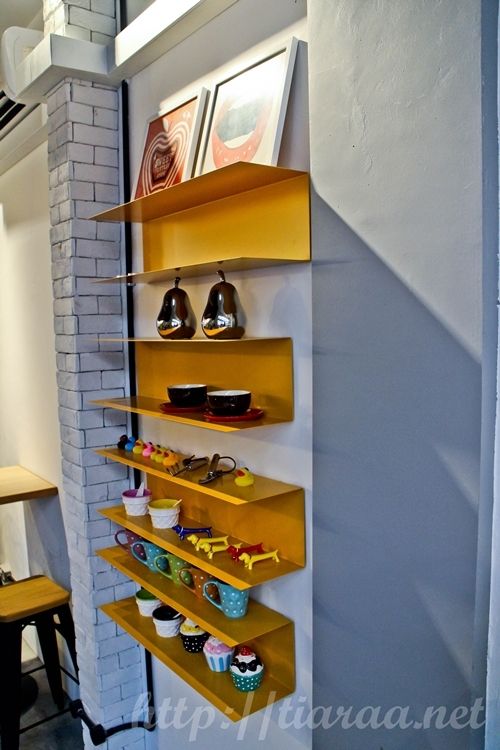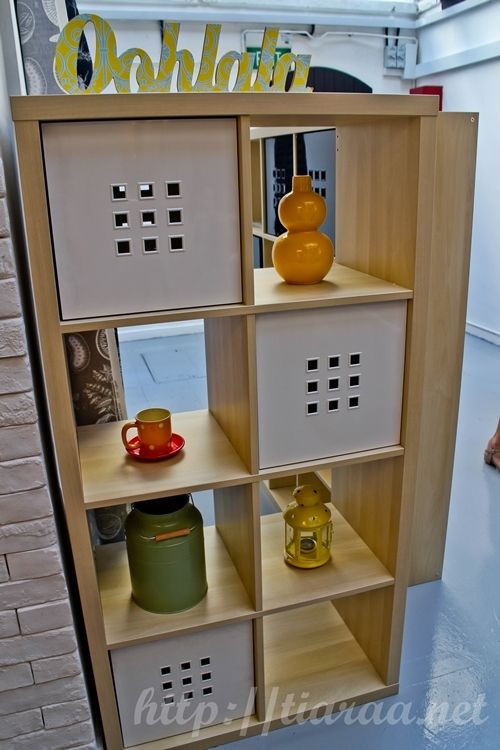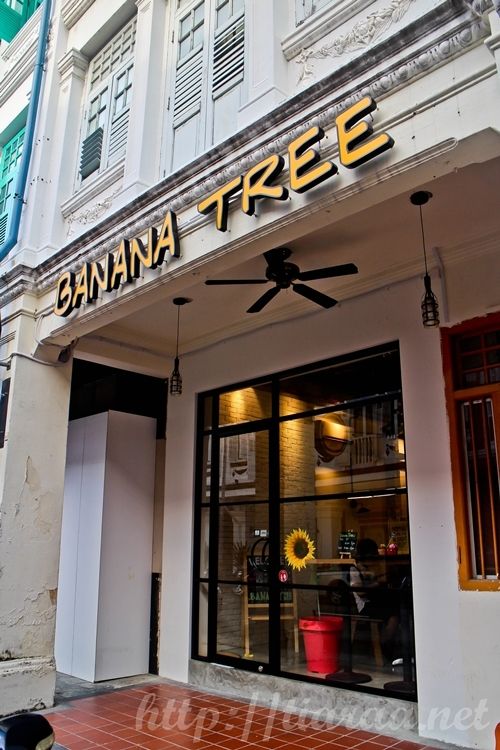 Banana Tree is a cafe that originated from Seoul and there are three branches of it in Korea. It opened sometime in April this year and I decided to try it out  after work at around 4pm with Jia Ling shortly after their opening. If you realize from the pictures taken above, the theme of the cafe is somewhat a garden. The wooden furniture and tiny decoration tools indicate the surroundings of the garden. The utensils are also depicted as spades and spading forks. How adorable really? Even the name Banana Tree shows that the symbolic garden is figuratively planted with a banana tree. If you have noticed, there are many items colored in yellow in the store. There are too many decorations in the cafe, resulting in limited seats though. The lady serving us was very friendly and she was so kind as to come over to our table multiple times to help us snap shots. I have to agree that the service is impeccable!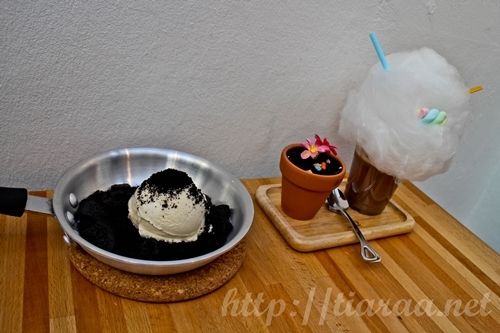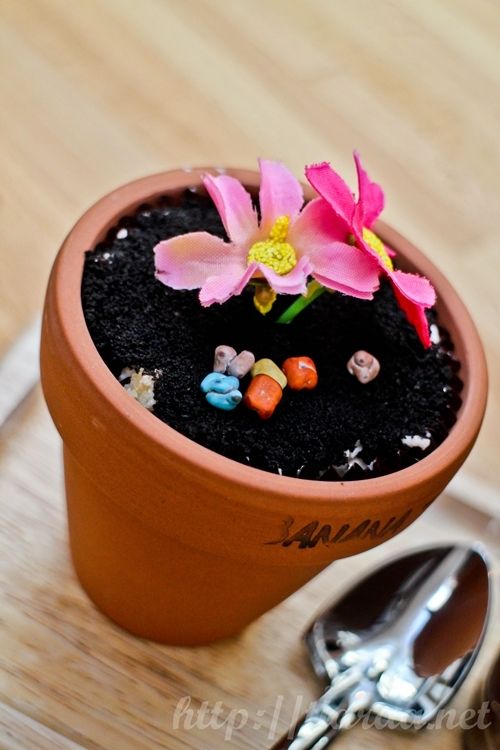 What attracted me to come over to this cafe is the presentation of the food! Both Jia Ling and I were so fascinated by the adorable displays of the desserts that we being such gluttons decided to order the Oreo Bomb (second picture),  Som Som Latte (forth picture) and Flower Paap (fifth & sixth pictures). The desserts cost SGD$12, SGD$7 and SGD$6.50 respectively. I love Korea for their dessert modifications. The Oreo Bomb consists of many oreo cookies broken into bits and pieces and a scoop of vanilla ice-cream on a hot frying pan. Both Jia Ling and I love oreo cookies / cookies and cream so having the oh-so-hot oreo bits blended with the cooling ice-cream is so gratifying that we felt empty when the ice-cream was finish yet we still had chunks of oreo cookies waiting to be devour. Jia Ling did not want to eat it anymore after the ice-cream was gone so being greedy, I left nothing on the pan. There were a few Som Som Latte flavours such as banana, chai, milk caramel, chocolate and matcha to try. I wanted to try the matcha flavour but it was already sold out by 4pm so we got Jia Ling's favourite flavour instead and that is none other than chocolate. We love how the chocolate latte without espresso is topped with cotton candy and marshmallows. Even though I am not a sweet beverage fan, I enjoyed dipping the cotton candy and marshmallow into the chocolate latte. It can get quite messy consuming the cotton candy on its own though! Next, just look at the Flower Paap!! Can you even resist that? This dessert is basically pudding topped with sweets and inedible flowers. You can take home the flower pot with an additional SGD$1 fee! The Flower Paap maybe one of my least favourite dessert in the store but it is still better than a lot of desserts served in other cafes. Trust me on that!
OPENING HOURS:
Tue – Sat: 10:00 – 20:00
Sun: 11:00 – 20:00
NEAREST MRT STATION: OUTRAM PARK
PAYMENT METHODS: CASH/CREDIT/DEBIT

Ambiance: 7/10
Service: 8/10
Food (taste & appearance): 7.5/10
Value: 8/10
Total: 7.63/10★
I am very impressed by all the desserts served at Banana Tree & it is such a pity that I did not get to try the Red Bean Pot Bing Soo. I will definitely order that in my next visit!