Gyu-Kaku was highly raved last year and so, Fine brought me there in early before she left for a few months. After which, Janet brought me there after church in mid December.
Gyu-Kaku
888 Nelson St G3
Vancouver, BC V6Z 2H1
(604) 558-3885

View Larger Map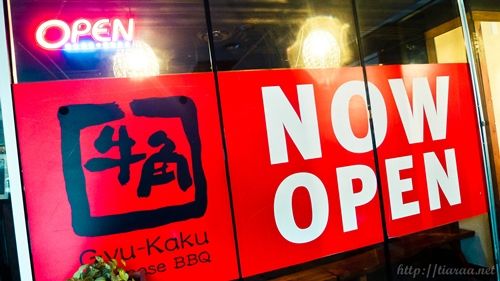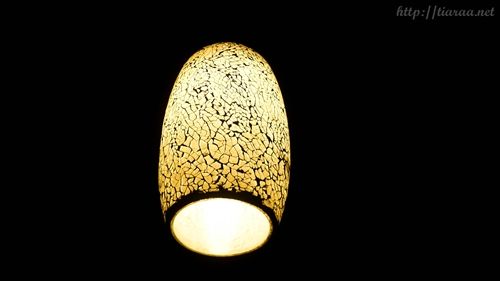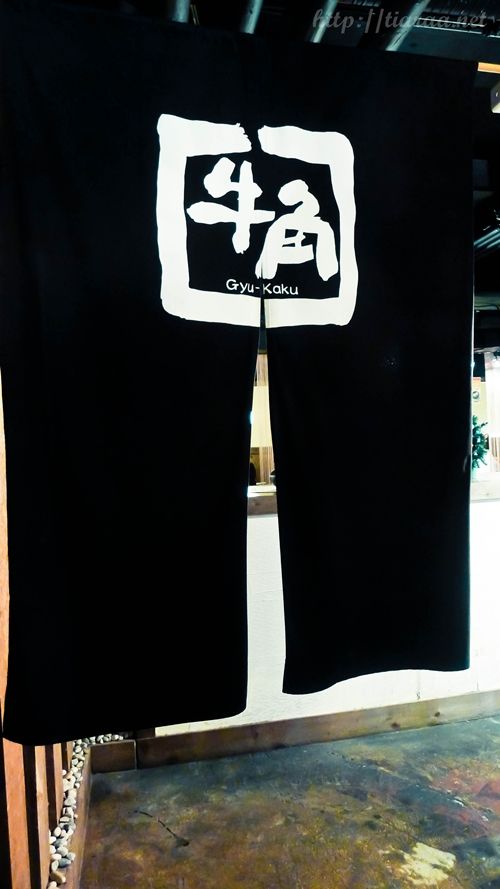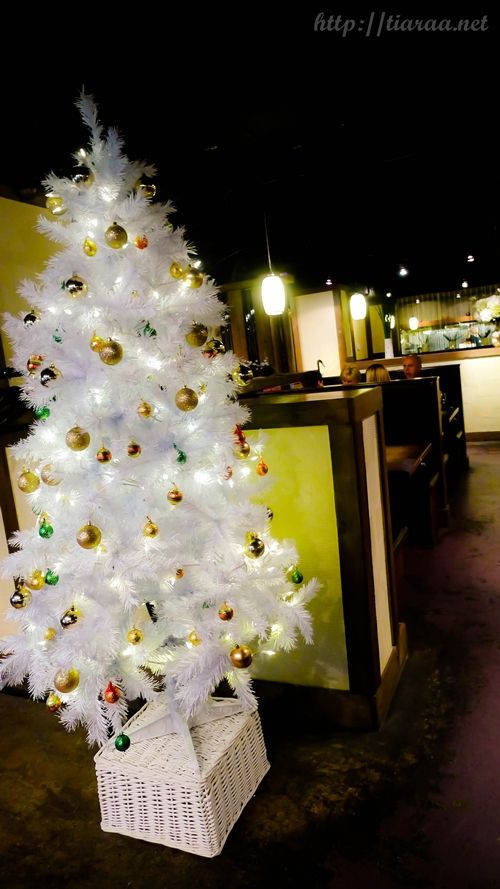 Since it was close to Christmas when we visited Gyu-Kaku, there were Christmas decorations and one of which is the Christmas tree. The ornaments hung on the tree are chocolates and we are allowed to take it home. The server was very patient taking many pictures of us with the Christmas tree after our meals. Do take note that you will have a stench of barbecue smell after having your meal there.
FIRST VISIT WITH FINE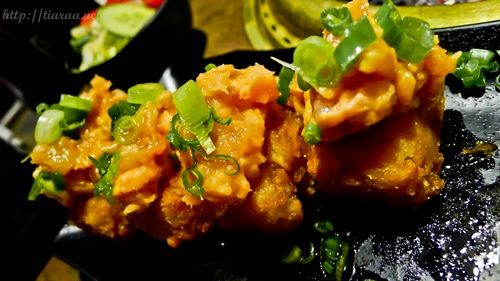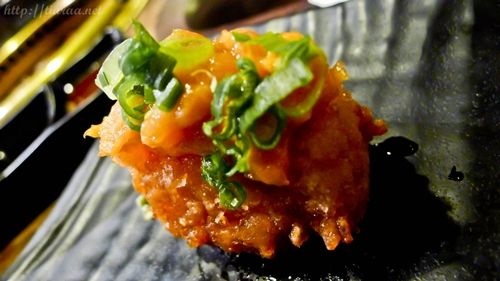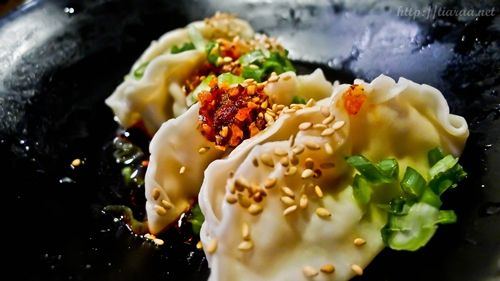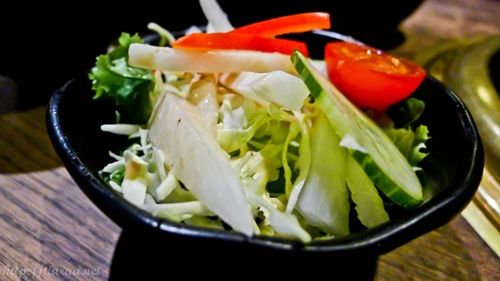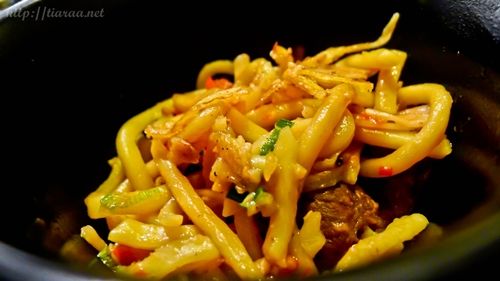 Fine and I shared lots of food for lunch because we were starving so we ordered the Spicy Tuna Volcano (1st-3rd pictures), Steamed Chili Dumplings (4th picture), Sukiyaki Bibimbap Set (5th & 6th pictures) and Beef Garlic Noodles (8th & 7th pictures). The dishes cost CAD$4.95, CAD$6.95, CAD$7.95 and CAD$5.95 respectively. Crispy or grilled rice is enclosed with spicy and slightly fried tuna in the Spicy Tuna Volcano dish. This was definitely one of my favourite dish of the night. The original price is CAD$6.95 but because it is lunch time, there are promotions available. The Steamed Chili Dumplings topped with sesame, spring onion and chili is spicy and moist. It tastes delicious and I give two thumbs up for it. The Sukiyaki Bibimbap is no exception! It comprises of sukiyaki sauce, green onions, onions, rice and beef served in hot stone bowl. Miso soup and salad was also added as side dishes. We did not fancy the Beef Garlic Noodles though. The garlic BBQ sauce just did not match the egg noodles and the beef is really tough to chew on.
Ratings for Spicy Tuna Volcano: 4.5/5★
Ratings for Steamed Chili Dumplings: 3/5★
Ratings for Sukiyaki Bibimbap: 4/5★
Ratings for Beef Garlic Noodles: 2/5★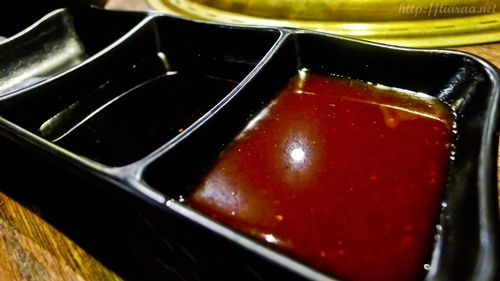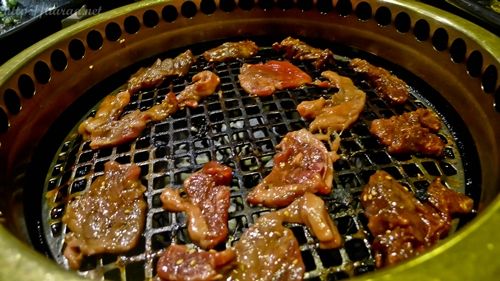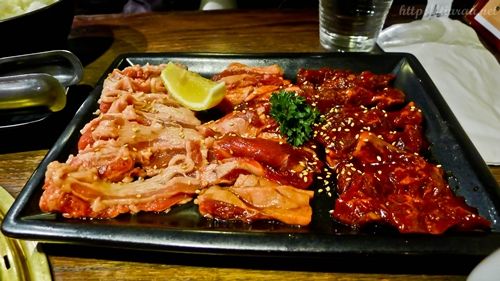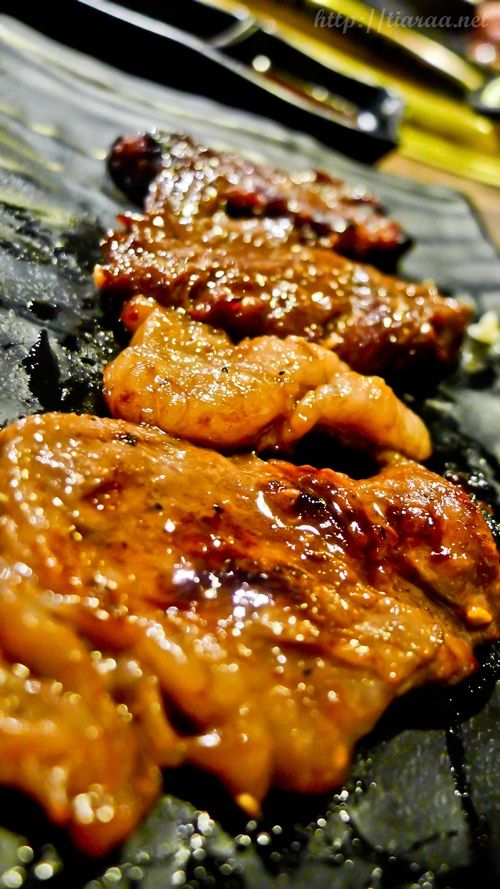 In addition to crazy amount of food we ordered, we also had the Meat Lover's Set, which is made up of Toro Beef Shio, Chuck Kalbi Tare, Bistro Hirami, rice, miso soup and salad. The sauces available for the barbecue are chili. sweet soy sauce and vinegar. Definitely not a meat lover but the barbecued meats here are awesome.
Ratings for Meat Lover's Set: 3.5/5★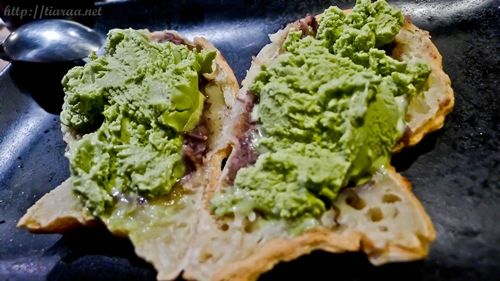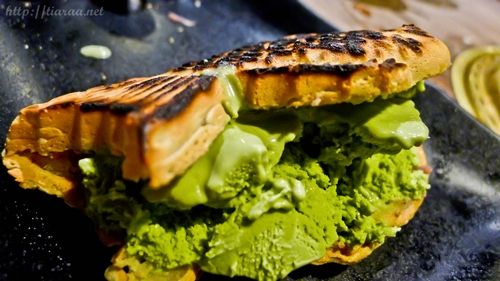 We really wanted to cleanse our barbecued smelling mouth with something sweet so we decided to order the Taiyaki Pancakes with Matcha Ice Cream. The dessert costs CAD$4.50. I did not know the procedures to get the desserts made so Fine showed me the steps…
1) Put the taiyaki onto the barbecued grill.
2) Apply the red bean spread onto the Taiyaki.
3) Place the entire matcha ice cream evenly on each inner side of the taiyaki.
4) Close the taiyaki.
I love anything with red beans and matcha on it and the combination of it is as orgasmic as it can be. This dessert did not fail me except that it melts as heat is produced on the grill.
Ratings for Taiyaki Pancakes: 4/5★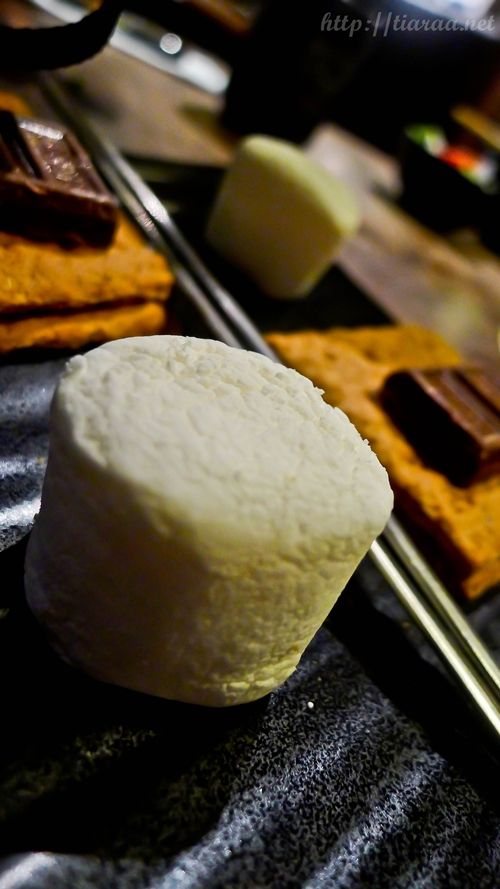 Remember what you usually have during campfire in high school? Well, one dessert was not enough thus, greedy little us wanted to order S'more as well. Again, I love it! However, we did not melt the marshmallow enough so it was not as soft as we thought. Blame me for being too scared of the fire.
Ratings for S'mores: 2.8/5★
SECOND VISIT WITH JANET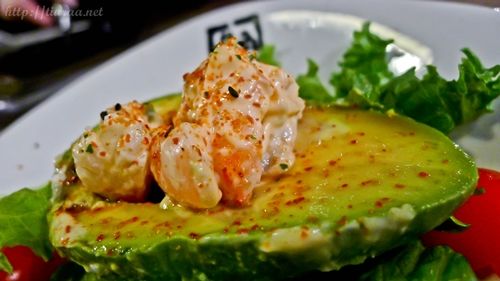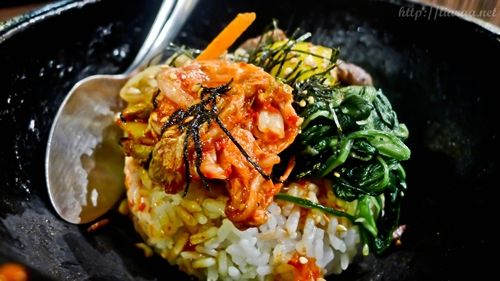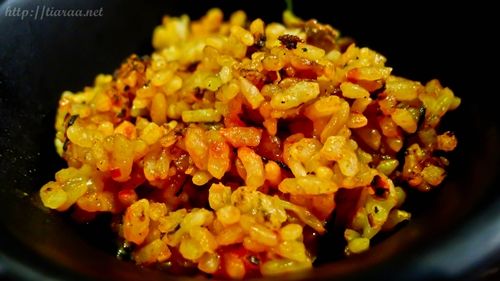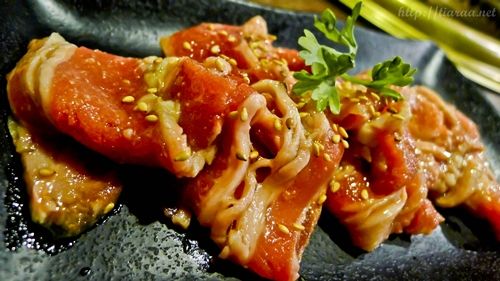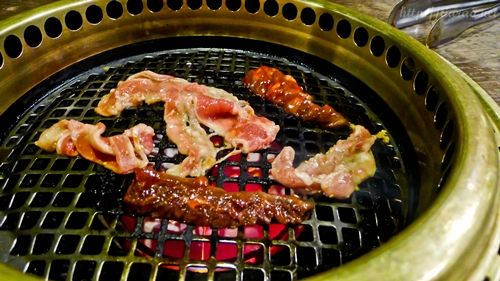 One fine day after church in mid December last year, Janet and I were starving and craving for Gyu-Kaku so we decided to satisfy our cravings for it since the restaurant is near the church. We shared the Spicy Shrimp Avocado (1st & 2nd pictures), Original Bibimbap (3rd & 4th pictures), Toro Beef (5th & 6th pictures) and Harami Skirt Steak (7th picture). This time, the spicy shrimp avocado is the highlight of the night. Whenever fruits and savoury food blends together, the outcome is always a good one. The fresh avocado is definitely a complement to the shrimps, tomato, lettuce and spicy powder. It melts in our mouth to the point that it left us speechless. The original bibimbap was not as fantastic as the sukiyaki bibimbap but still better than the beef garlic noodles. Even though I am not a hardcore carnivore, the barbecued meats made me salivate for me and even as I typed this, I am craving for it now.
Ratings for Spicy Shrimp Avocado: 5/5★
Ratings for Original Bibimbap: 3/5★
Ratings for Sukiyaki Bibimbap: 3.5/5★
Ratings for Barbecued Meats: 3.5/5★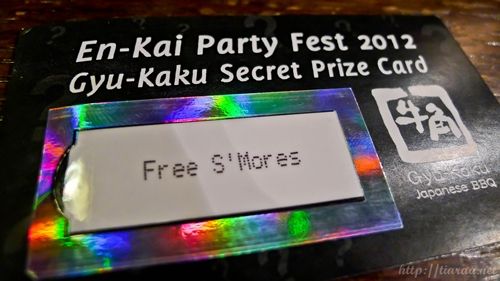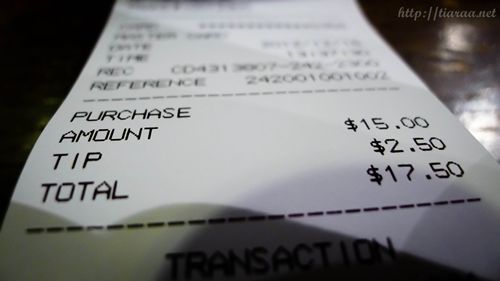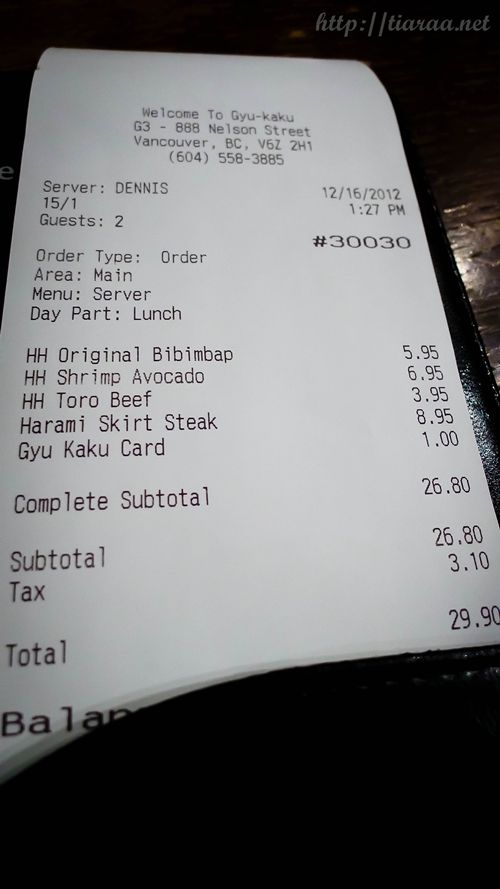 There was this En-Kai Festival and we won free s'mores to redeem but since I was leaving Vancouver for my holidays, I decided to give Janet my prize. The total bill for the food and a Gyu-Kaku card was CAD$29.90 and if you do the math, my share of the payment is CAD$15. Topped up CAD$2.50 for tips and we are free to go. If you must know, the food is worth the cost and I truly enjoy both my dining sessions there!
CASH/DEBIT/CREDIT
OPENING HOURS:
Monday: All Day Long
Tue–Sun: 11:30AM–6PM (last call)
Sun–Thu: 9PM–10:30PM (last call)
Nearest Station: Buarrard Station

Ambiance: 6.5/10
Service: 7/10
Food (taste & appearance): 7.05/10
Value: 7.5/10
Total: 7.01/10★
What differentiates Gyu-Kaku from it's other franchises in other parts of the world? Definitely the service, SALUTES!

swisscheese*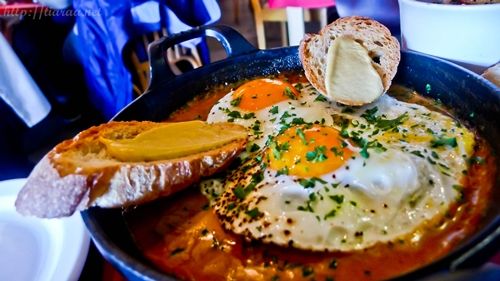 Greetings from Vancouver once again! I cannot believe that I am back in this city when I have yet to finish writing about all my food marathons since last November. Oh well, have been traveling so really squeezing time for my foodblog. Now let me present you with my introduction about Cafe Regalade.
I have been wanting to try Cafe Regalade for ages but did not manage to go there until mid November last year. Thankfully, Holly is one spontaneous food buddy to join this little adventure of mine!
Cafe Regalade
2836 W 4th Ave
Vancouver, BC V6K 1R2
(604) 733-2213

View Larger Map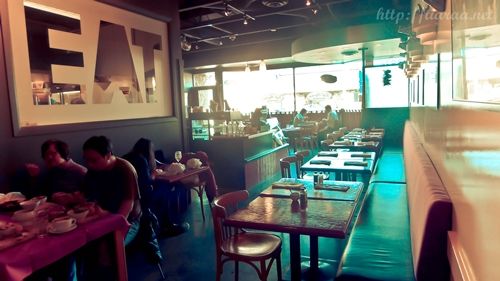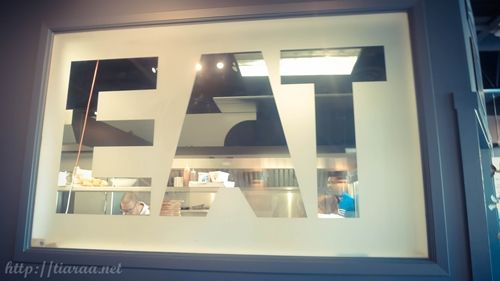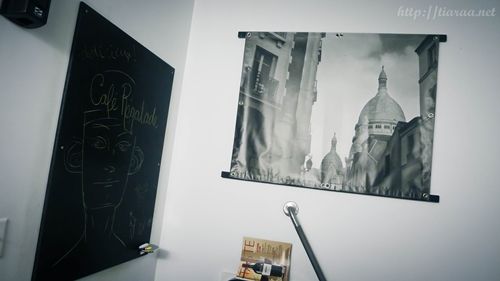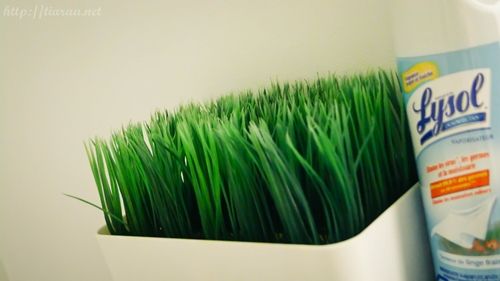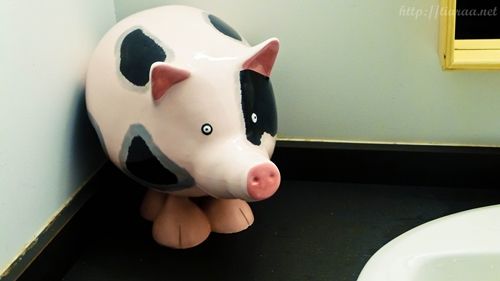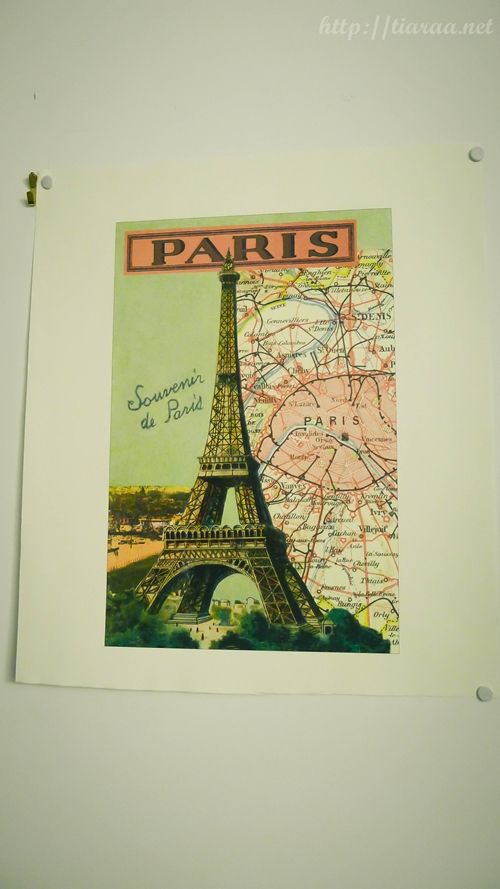 Cafe Regalade has pig decorations everywhere, ranging from their washroom to their walls of the restaurants and even on their name cards. It seems like pig is one of their signature logo. Cafe Regalade totally resembles a European cozy cafe with it's table cloth design and posters of the Eiffel tower. As everyone knows, in order to judge the cleanliness of a food stall, cafe or restaurant, we have to look at the kitchen to do so. As Holly pointed out, Cafe Regalade gain a point for opening up their kitchen for us to see. The servers are also very genuine and helpful when in need. We found a strand of hair on Holly's dish and the server immediately omitted our the payment for both her beverage (cappuccino) and dish. I was truly amazed by the service as this will NEVER happen in Asia.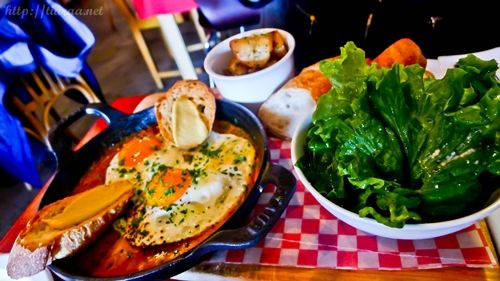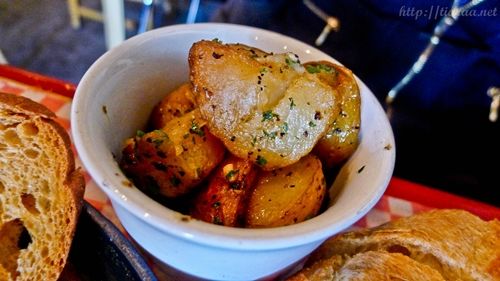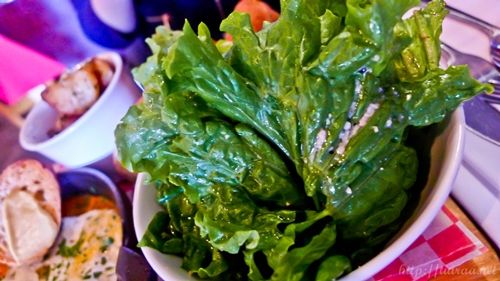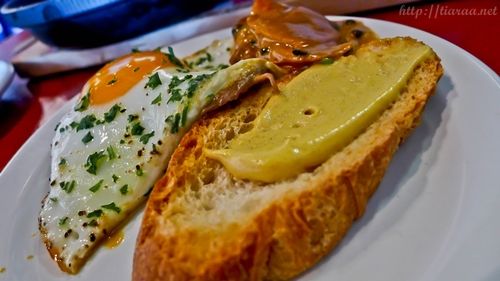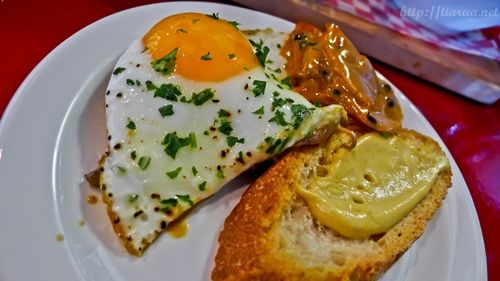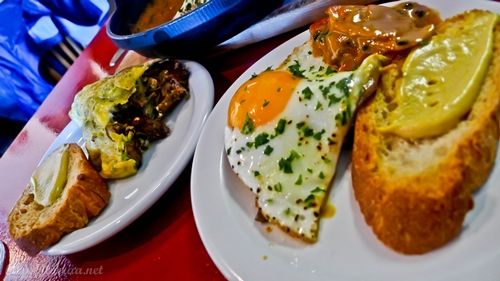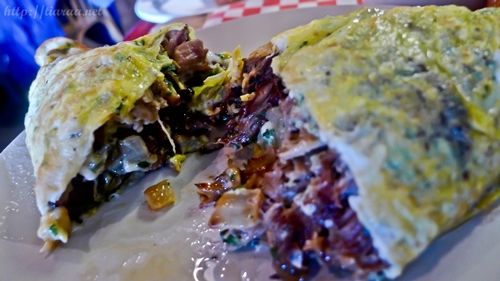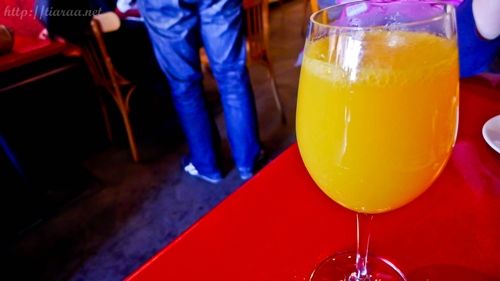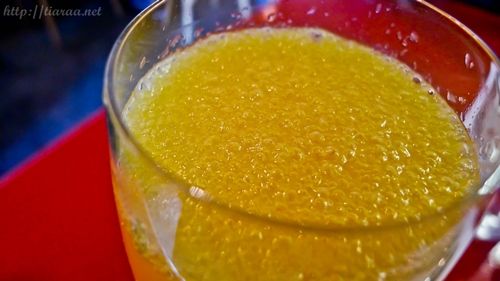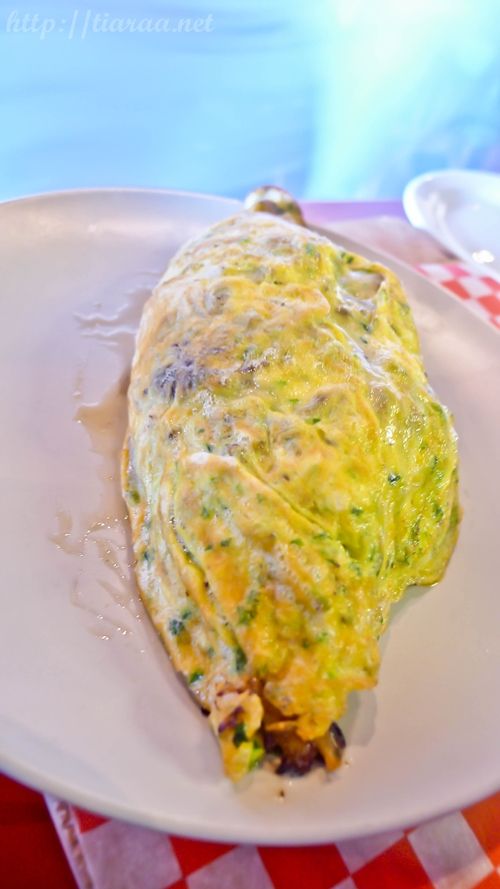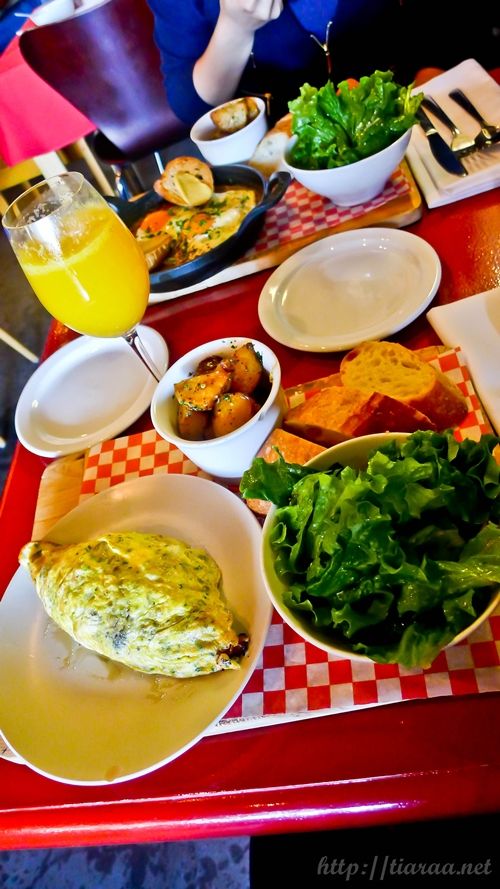 1st-6th pictures – Holly ordered the Charolais Breakfast (CAD$15.95), which comprises of the braised beef short ribs, peppercorn cream, potatoes and salad with 2 sunny side up eggs served on a sizzling pan. She was so sweet to give me half of her portion and boy, was the food delectable. Other than the strand of hair, I really enjoyed the Charolais Breakfast more than my Pork Confit Omlette. I guess presentation does matter, doesn't it?
7th, 10th & 11th pictures – I had the Pork Confit Omlette as it was their special entree for the day. It costs only CAD$9.95 as it is more of a simple breakfast set. In return, I also shared half of my Pork Confit Omlette with Holly! The chef was very generous with the filling of the omlette and we sure got full by the dish. It was delicious but not fantastic that makes you go to food heaven and back. Nothing to complain about though. The lettuce served at the side is raw so it gives you an opportunity to be healthy in the morning. As for the potatoes, it was cooked really nicely. It was definitely my favourite sides of the day.
8th-9th & 12th pictures – I enjoy trying new things so once I saw Mimosa (CAD$8), I knew I had to get that for my early dose of alcohol! Just for your information, Mimosa is a blend of orange juice with champagne – not so much of an overdose eh? Drinking it really refreshes my mind and helps me to keep fairly warm on that cold winter morning.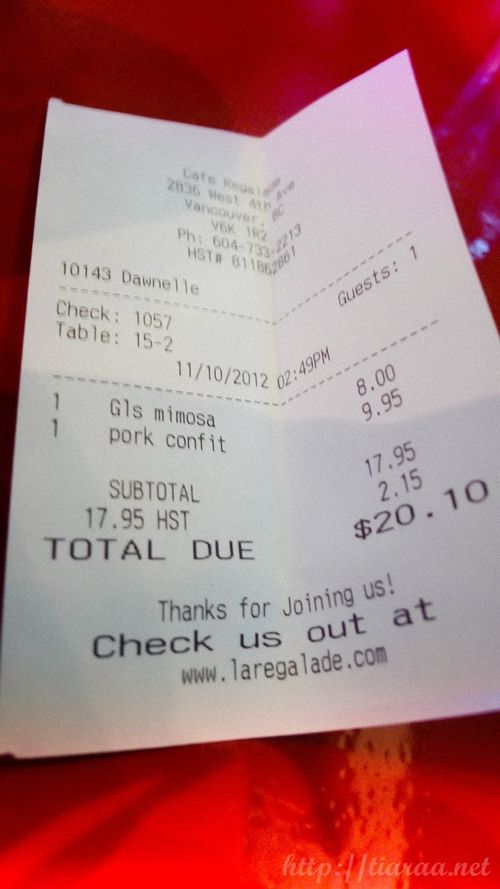 If you have read the above, the server omitted Holly's entire order (including her beverage even though it was not affected) because we found a strand of hair on the lettuce that was served to Holly. So, Holly and I ended up paying for only my share. Totally in awe of the service here!
CASH/DEBIT/CREDIT
OPENING HOURS:
Dinner Service: Tues – Sun 5:30pm to 10:00pm,
Week-end Brunch Service: Sat – Sun, 8:30am to 2:30pm
Nearest Station: Olympic Village @ Canada Line

Ambiance: 7/10
Service: 10/10
Food (taste & appearance): 7.5/10
Value: 7/10
Total: 7.88/10★
With good food, great company and especially an exceptional service, what more can you ask for? Head to Cafe Regalade for brunch today!

swisscheese*
As I have been seeing pictures of friends dressing up at La Petite Cuillere in facebook, I suggested to my FNH girls that we should go for high tea there as well. We decided to go there on a Friday night in November and dressing up in black and white according to the theme of Movember.
La Petite Cuillere
55 Kingsway Street
Vancouver, BC V5T 3J1
(604) 298-0088

View Larger Map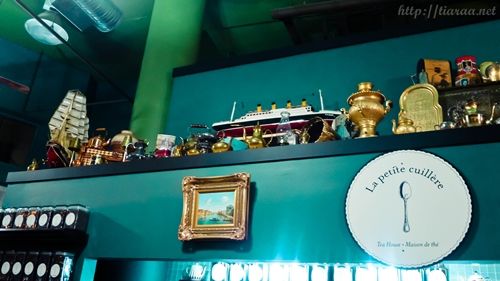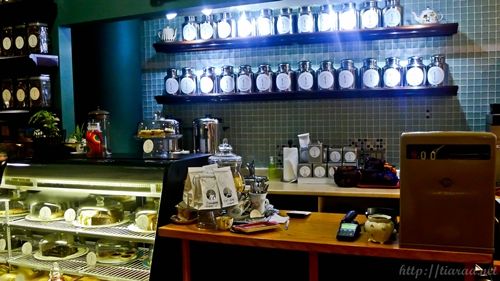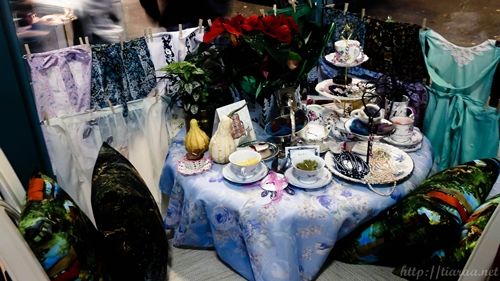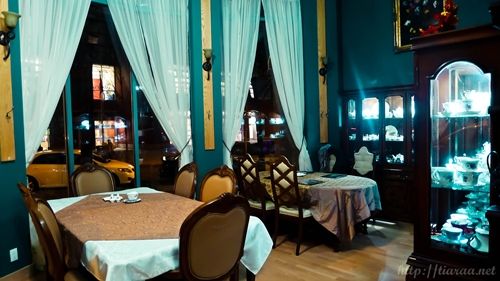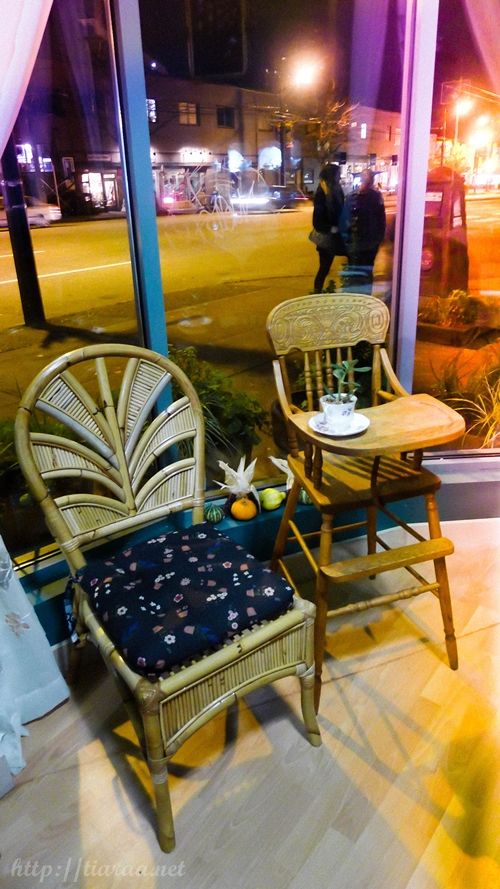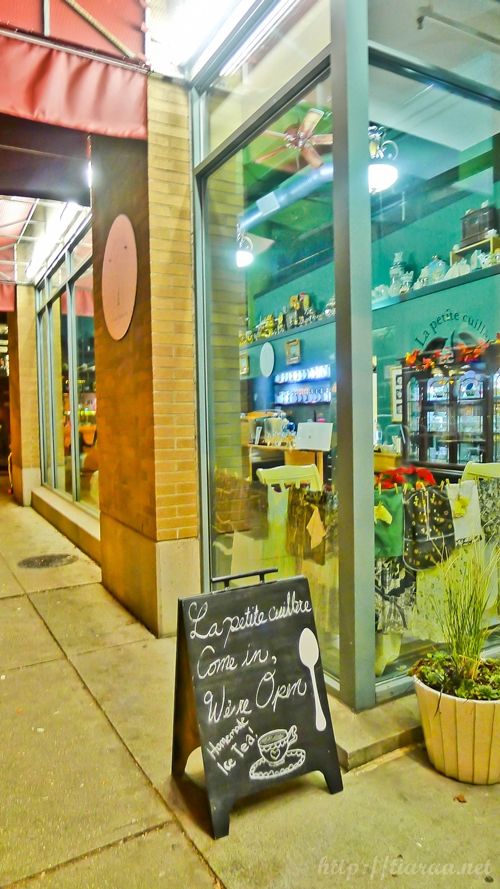 As you can see from my pictures above, La Petite Cuillere is decorated beautifully with bone china tea set. The decoration is very vintage and makes you feel at home. If you walked by this area, you would not even notice this place as such a place would not exist at Mount Pleasant but I am glad we discovered this beautiful place. We spent so much time taking photo of the place that we delayed our time for the tea set to be served. The owner and servers were very lenient with us taking countless of photos and even taking many snapshots for us. They were dressed in cute little costumes if I remember correctly. Since we went there at night, the place was a little too dim for snapshots but I tried my best to take good shots. Also, there were not many customers since people usually have their high tea during the day.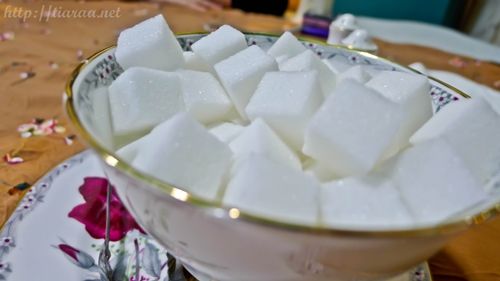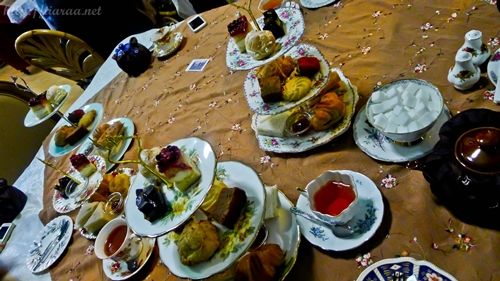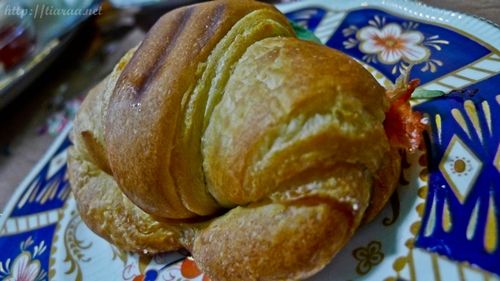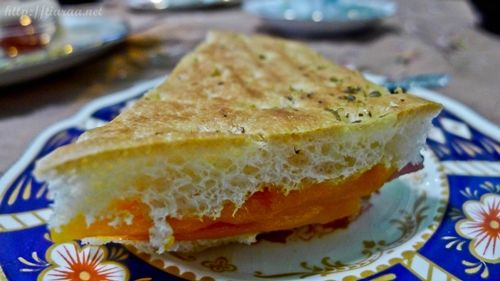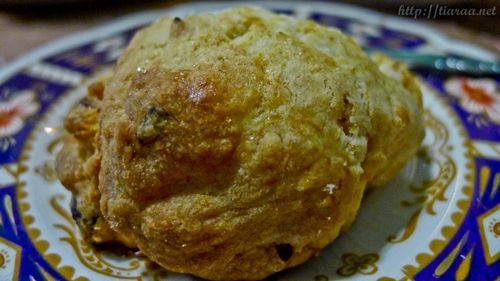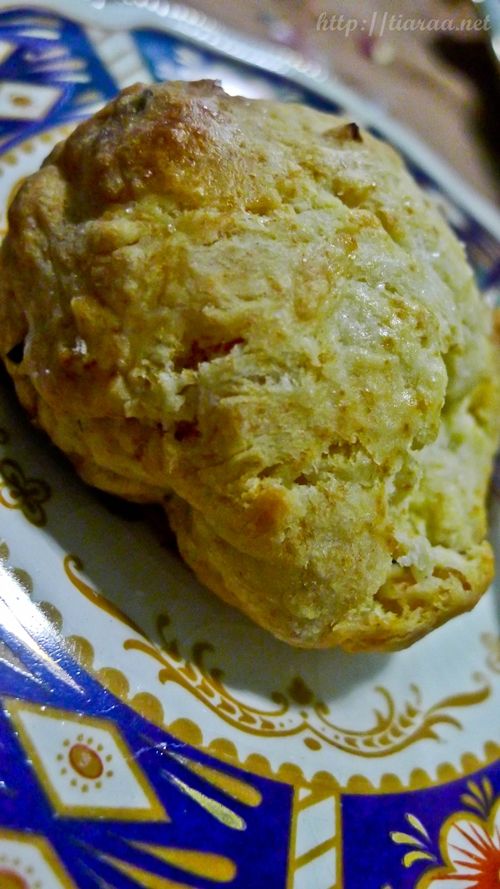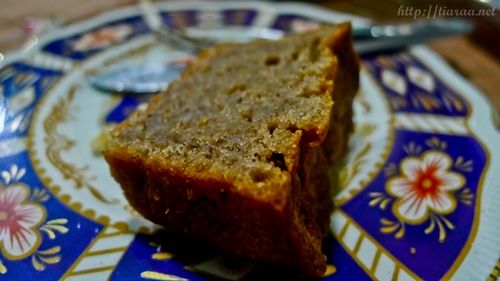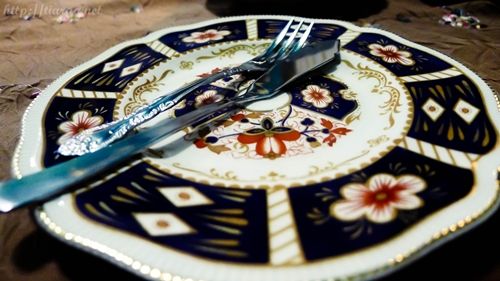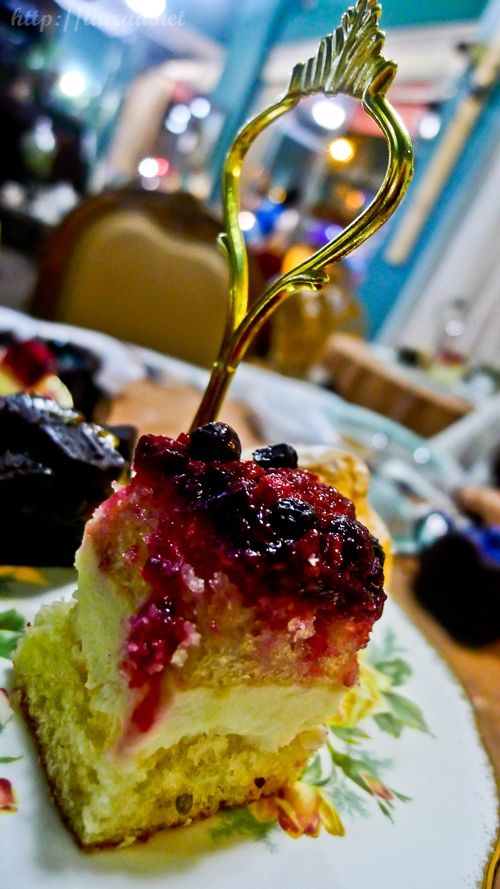 Four of us got 4 sets of tea and we took turns trying each other's tea. We had Black Tea with Blossoms (CAD$3.75), Earl Grey Cream, Ceylon Kenilworth and Winter Celebration Tea (CAD$5.75). Black Tea with Blossoms consists of a blend of chrysanthemum, black teas, French rose and roselle, which produces floral aroma and a medium-bodied tea. The Earl Grey Cream is not your typical earl grey tea as it is lightly scented with real sweet vanilla, bergamot and a tinge of caramel oil due to the mixture of Darjeeling, Ceylon and China teas. As Ceylon Kenilworth comprises of a true 'Orange Pekoe' size leaf, it has more of a woody and oaky taste.Winter Celebration Tea sounds like a novelty tea. It is a mixed black floral fruity tea that has apple, papaya, orange peel, cranberry, pineapple, cinnamon, almond slices, blue stewn and rose petals with blue cornflowers in black tea. The teas were overall really good and soothing.
However, we do not feel the same for the food. The sandwiches, biscuits and cakes were very ordinary and some of which were below average. I took some desserts home for my sister to tried and she spit out the chocolate caramel cake right after putting it in her mouth. They usually get their cakes from Calabria Bakery so maybe it is not so tasty anymore? We did not finish the remaining leftovers either. The savoury sandwiches and scones taste better than the miniature desserts though but still very mediocre. Just for your information, three of us got the Afternoon High Tea (3-tier high tea set – CAD$24.50 per pax) while one of our friends got the High Tea (2-tier high tea set – CAD$12.75) as she has already eaten before she came.
I was quite shocked that they do not have a proper receipt for us but the smile made it all go away! So the first three prices is for the three afternoon tea set and teapots while the last one is for the high tea set and teapots. We decided to topped  up 10-15% tips to the total costs.
CASH/DEBIT/CREDIT
OPENING HOURS:
Mon, Wed-Sat 10:00 – 20:00
Sun 11:00 – 20:00
Nearest Station: Main Street Skytrain Station

Ambiance: 10/10
Service: 9/10
Food (taste & appearance): 6.5/10 (Thumbs up for their tea but BIG NO NO for the food.)
Value: 7.88/10
Total: 8.35/10★
Head to La Petite Cuillere to enjoy the lovely ambiance but I seriously would not recommend the food there.

swisscheese*