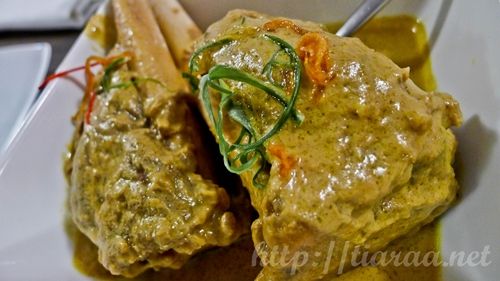 On the night of our second last day at Sydney, Bella wanted to stay at the hotel so Sam and I just went around Darling Harbour on our own to have dinner. We were looking around at the many restaurants the harbour has to offer. In the end, Sam suggested Zaaffran since we were having Western food the past few days so we should try something different.
Zaaffran
345 Harbourside Shopping Centre,
Sydney 2000, Australia
+61 2 9211 8900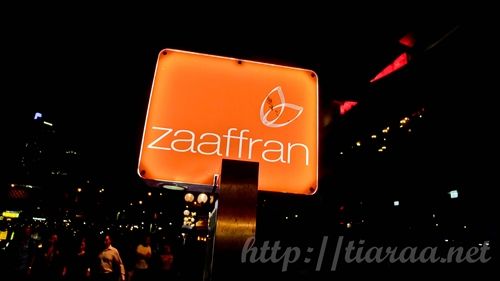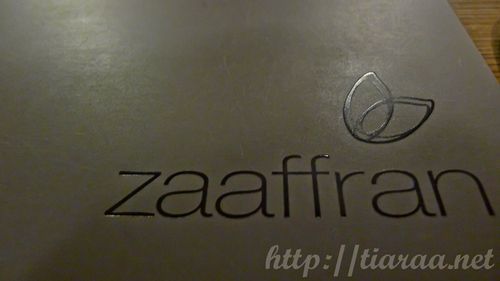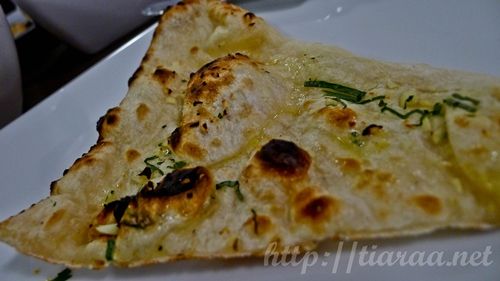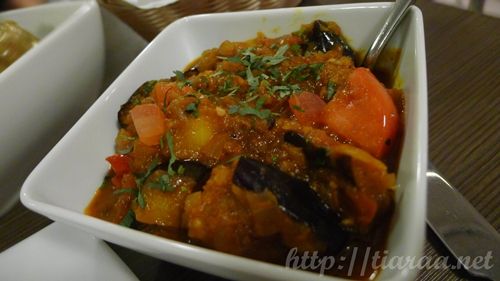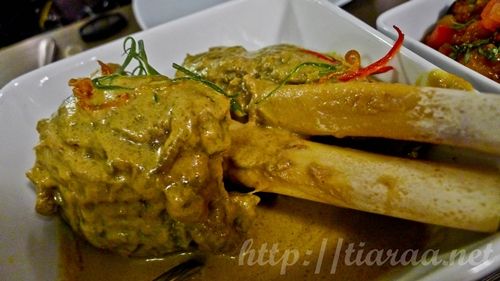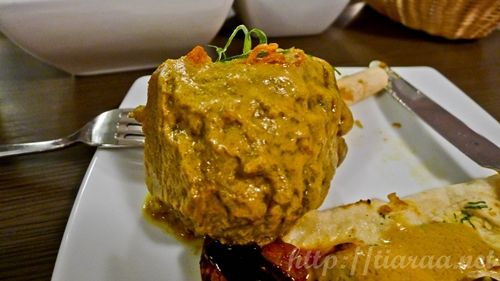 Since we had no reservations made, we could not sit at the tables located near the windows. It would be nice if we did as we could see the harbour and fireworks from there. We were sitted at a different side and the place is quite dim so it was hard taking photos there. Thankfully, my Lumix LX 5 could work a little better there. We shared a bowl of Khuswale Baingan (5th & 6th pictures) and a plate of Birbali Nulli (7th-9th pictures), which came with a complimentary plate of Naan (3rd & 4th picttures). The food costs AUD$20.50 (USD$17.98 / CAD$20.06 / SGD$22.91) & AUD$29.50 (USD$25.88 / CAD$28.86 / SGD$32.97) respectively. It was a very satisfying meal filled with spice and everything nice. The Khuswale Baingan comprises of eggplants that are diced and stir fried with onions, green chili, coriander, ginger, pepper and chaat masala. The chaat masala itself is a combination of natural seasonings such as cumin, kala namak, amchoor, black pepper, chili powder, dried ginger and coriander. As for the Birbali Nulli, it consists of whole lamb shanks slow cooked in a sauce that is made from yoghurt, tomato and onion and seasoned with fennel seeds, trushed chili and coriander. The price is a little steep but the food is delicious nonetheless – very worth it for where it is situated at. The service was only mediocre though. I think they maybe short of staffs during that time because it was hard to catch their attention to grab the bill and make payments.
PAYMENT METHODS: CREDIT / CASH
OPENING HOURS:
Lunch 7 days 12pm – 2.30pm
Dinner Sun – Thu 6.00pm – 9.30pm
Fri & Sat 6.00pm – 10.15pm
Nearest Station: Pyrmont Light Rail via tram / Town Hall Station via train / Sydney Aquarium via Sydney Ferry

Ambiance: 7/10
Service: 6.5/10
Food (Taste & Appearance): 7.5/10
Value: 7/10
Total: 7/10★


If you happen to be around Darling Harbour and would like a change of taste for your platter, head over to Zaaffran for a whole new experience!
Continuing my Sydney journey last March, on the day my relatives came over to Sydney to join us, we brought them to walk around Cockle Bay Wharf before we settled in a cafe. There were so many cafes to choose from but most of them are restaurants or bars so we chose Lindt Chocolat Cafe instead.
Lindt Chocolat Cafe
104-105 Cockle Bay Wharf
Darling Harbour, Sydney
(02) 9267 8064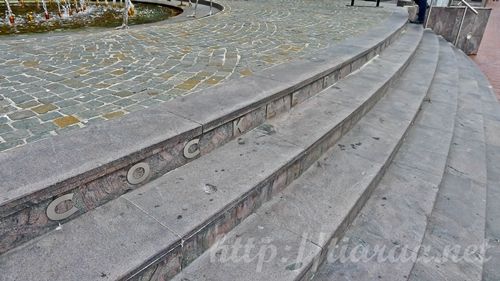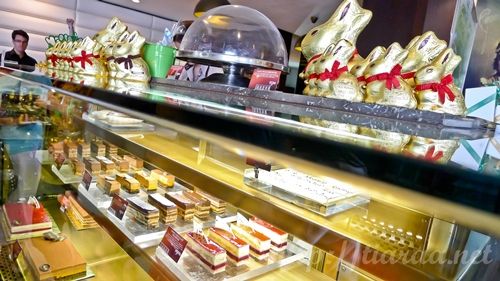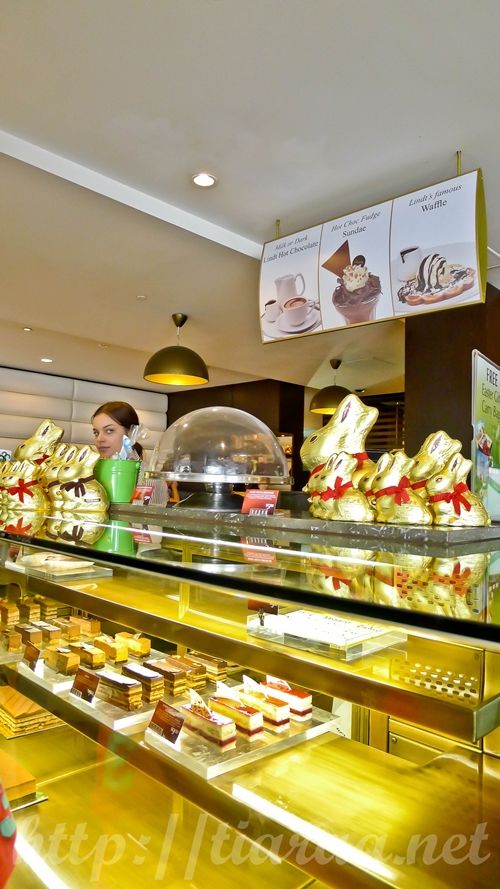 I am sure many people have seen Lindt chocolates selling at many grocery stores and drug stores, especially during Christmas. It is a chocolate product of Switzerland. I was quite elated to see that the brand even has a cafe serving cakes and fudge made with their products. The service was not that great though. We were taking awhile to make our decision but the person serving us at the counter could not assist us in any way.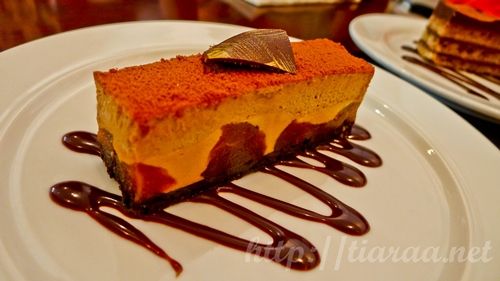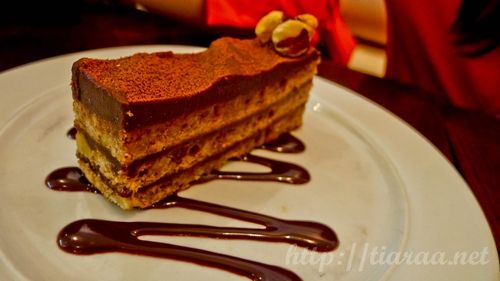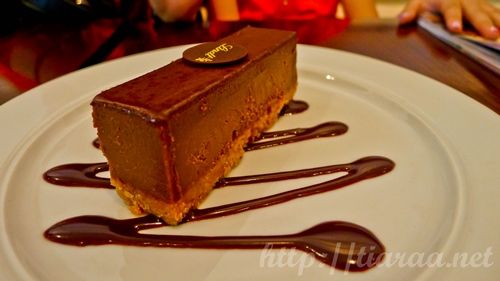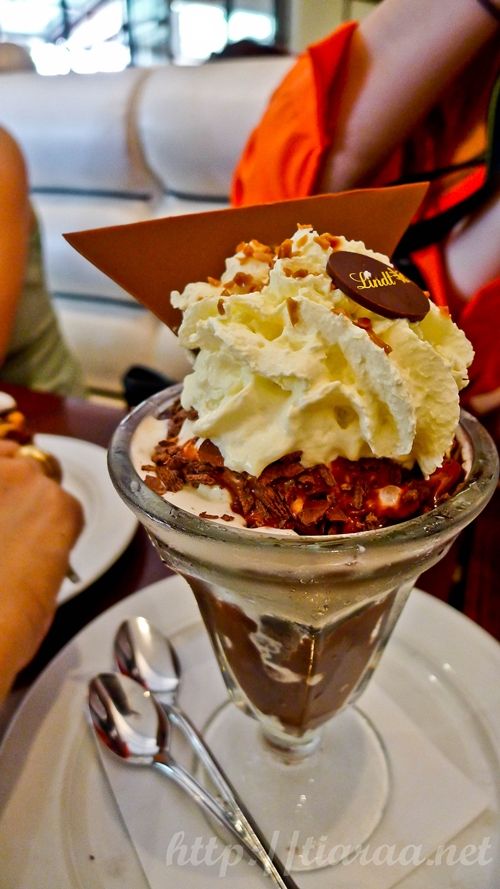 The five of us ended up sharing a slice of Caramel Pear, a slice of Chocolate Hazelnut Gateau, a slice of Velour Chocolate Cheesecake and a cup of Hot Choc Fudge Sundae. It costs AUD$9.90 for each cake but I could not remember the price of the sundae. All of us found the desserts too sweet for our liking and we could not finish all of it. The most sweet cake was the Caramel Pear while the most rich cake would be the Velour Chocolate Cheesecake.
PAYMENT METHODS: CREDIT / CASH
OPENING HOURS:
Mon – Thur & Sun 10am to 10pm
Fri – Sat 10am to 12am
Nearest Station: Pyrmont Light Rail via tram / Town Hall Station via train / Sydney Aquarium via Sydney Ferry

Ambiance: 8/10
Service: 5/10
Food (Taste & Appearance): 6/10
Value: 5.5/10
Total: 6.13/10★


We were really disappointed that the cafe that holds Lindt cakes were too rich, dense and sweet for our liking. I am a sweet tooth lover but it looked like there were basically no other ingredients other than sugar and chocolate in those desserts.