The next breakfast that I tried making is the Fruity Raspberry Oatmeal I had last Saturday! Many people think that it is very easy to make an instant oatmeal but it is also not too difficult cooking oatmeal from scratch and making it taste good without any sugar, artificial flavours or additives.
This was my ingredients for the oatmeal and it was basically from the same ingredients as the day before so no new receipt needed to be shown.
FIRST ATTEMPT – FAILED!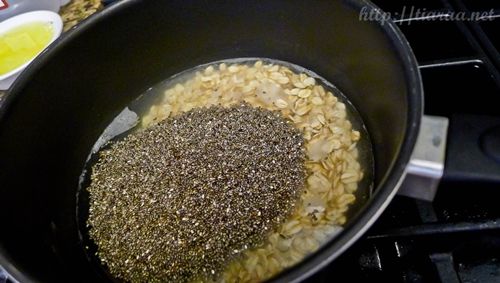 To human is to err so like everyone else's first time cooking a healthy oatmeal from scratched, I went to put in 1/2 cup of chia seeds instead of 1/2 teaspoon. When I finally realized it, it was too late as I have already mixed everything in and it looked quite weird. So I had no choice but to redo everything by taking new measurements of each ingredient and then cooking it again. The extra work paid off though!
SECOND ATTEMPT – I MADE IT!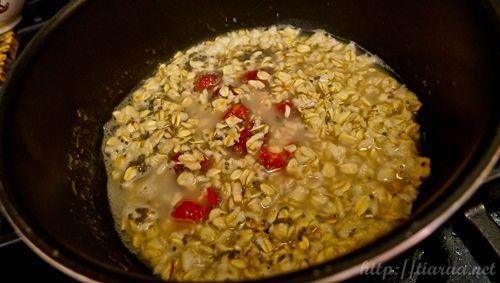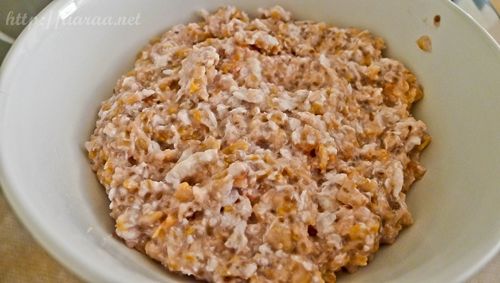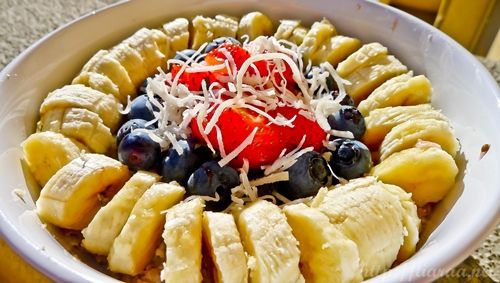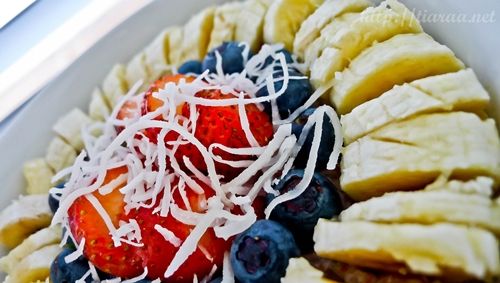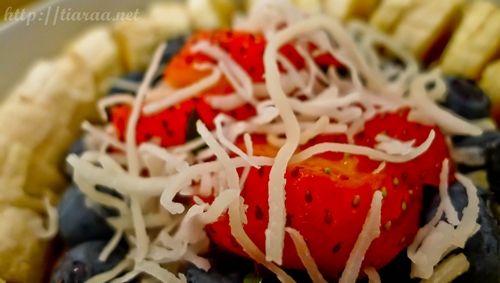 Unlike other oatmeals, I added egg whites to the homemade oatmeal as it acts like a binding agent, making the oatmeal thicker. It also acts as a coating agent as it makes the oatmeal glazed. Egg white is also good in the sense that it has high protein content and is lower in cholesterol compared to egg yolk. It has essential vitamins and minerals such as folate, choline, B12, niacin, calcium, copper, iron, potassium, zinc, magnesium and iron. Fresh raspberry adds flavor to the oatmeal and it also contains antioxidants.
RECIPE OF HOT RASPBERRY OATMEAL:
1/4 cup rolled oats

1 cup of water

1/2 tsp of chia seeds
3 egg whites
5-8 mashed fresh raspberry
Toppings
2 bananas (sliced)
2 strawberries (sliced)
fresh blueberries
A pinch of shredded coconut
INTRUCTIONS
Mix all the ingredients into a boiling pan except for the egg whites.

When the oatmeal looks more well-cooked, throw in the egg whites and continue mixing the meal.

Serve warm/hot when ready.
Will eat this fruity raspberry oatmeal over some quick/instant oatmeal fix anytime. You can definitely taste the difference as the instant oatmeal contains a lot of sugar and pseudo flavorings.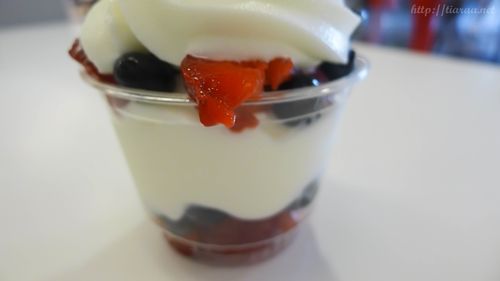 It was right after my last final last December when I went to Los Angeles for a vacation with my relatives. They brought me to Santa Monica place the very next day. While they were shopping at Bloomingdales, both Mandy and I decided to have frozen yogurt with my cousin as I do not have anything to shop for.
Forty Carrots
315 Colorado Ave
Santa Monica, CA 90401
(310) 985-6427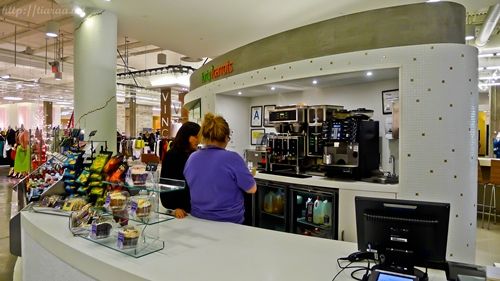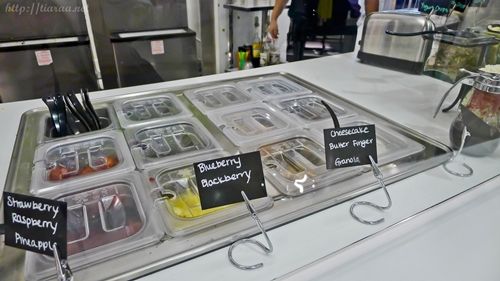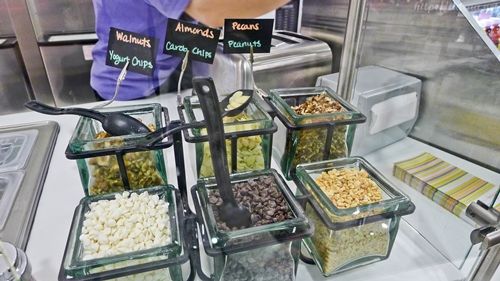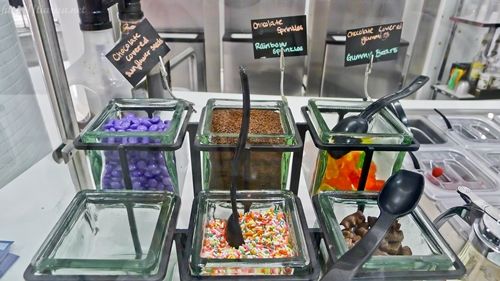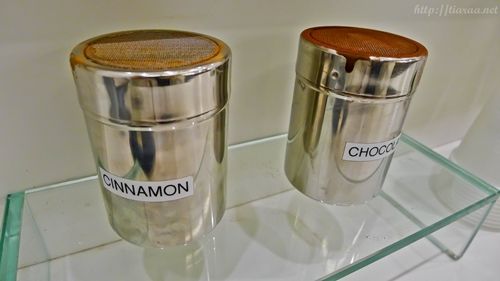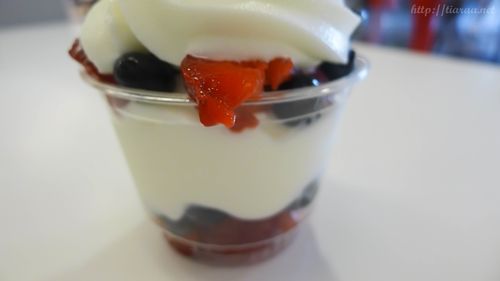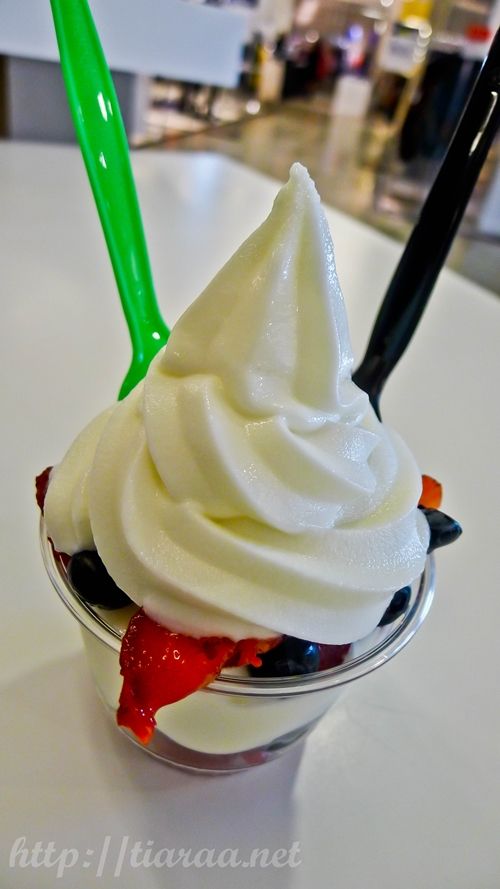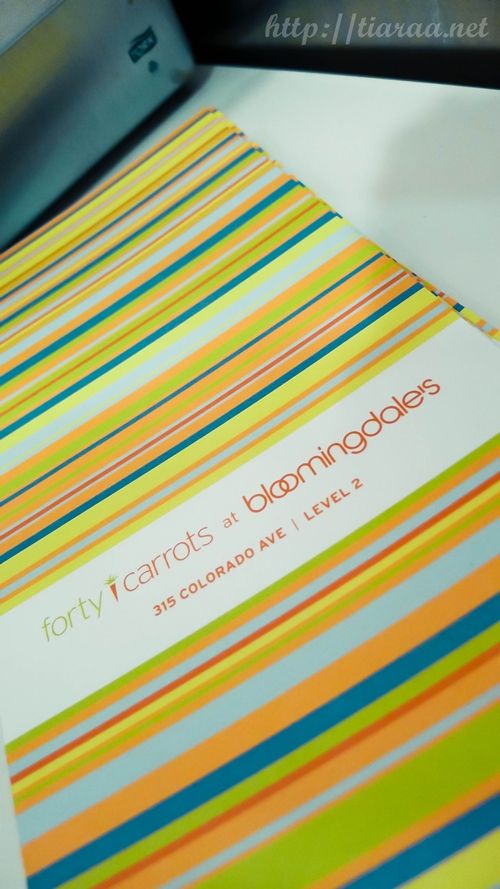 Forty Carrots is a hidden gem on the second floor of Bloomingdales. It's outlook attracts shoppers who are exhausted from hunting all their purchases and finally needing to sit, chill and give in to the temptation of consuming a cup of frozen yogurt. I never fail to carry a lot of items out whenever I head out. There will be camera, two phones, my heavy wallet and many other essentials in my bag. Usually, I just sit around whenever the relatives shop. Boy was I glad that there is a frozen yogurt store at Bloomingdales so that I can do what I love doing and spend money on food in restaurants that I have yet to try. My cousin and I both shared a cup of small original frozen yogurt (USD$4.50) with strawberries (USD$2) and blueberries (USD$2) in between them. The yogurt served is very refreshing and it tastes more original than the other frozen yogurt that I have tried.
PAYMENT METHODS: CASH/DEBIT/CREDIT
OPENING HOURS:
Mon-Thu 10 am – 9 pm
Fri-Sat 10 am – 10 pm
Sun 11 am – 8 pm

Ambiance: 7/10
Service: 6.5/10
Food (Taste & Appearance): 8.5/10
Value: 7/10
Total: 7.25/10★
Forty Carrot is a good cafe to sit down for a few hours and sweetened up your tooth while your relatives shop for higher end clothes.