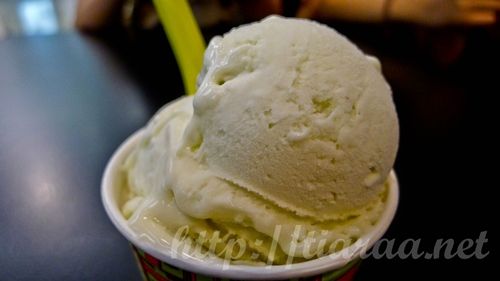 After dinner at Una's Restaurant, my sisters and I were walking around and we saw many people lining up for gelato. It was none other than the oh-so-famous Gelato Messina!
Gelato Messina
Shop 1/241 Victoria St,
Darlinghurst NSW 2010
1800 435 286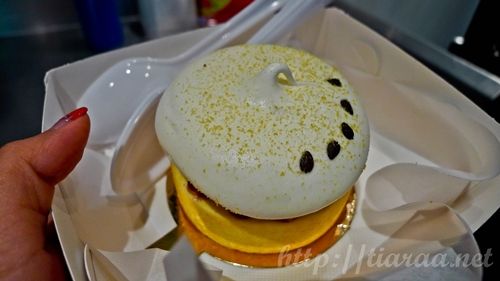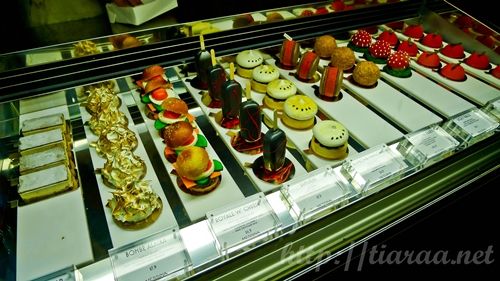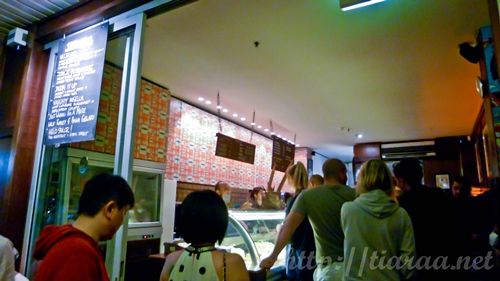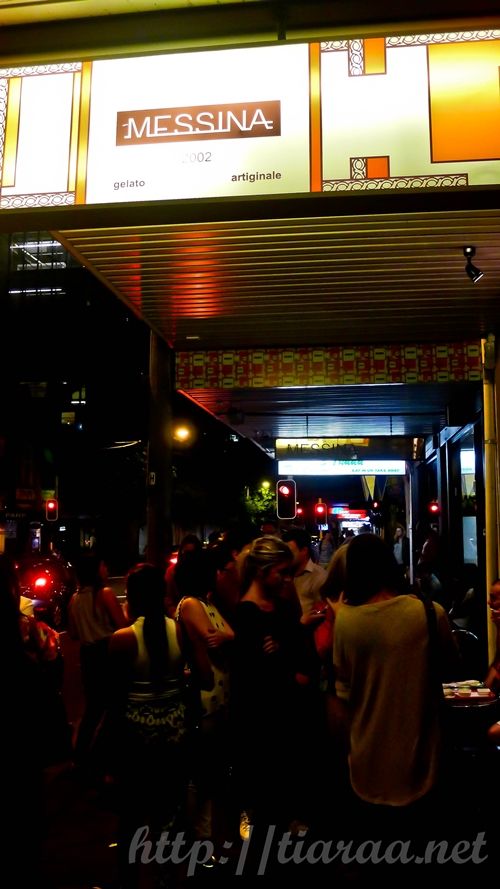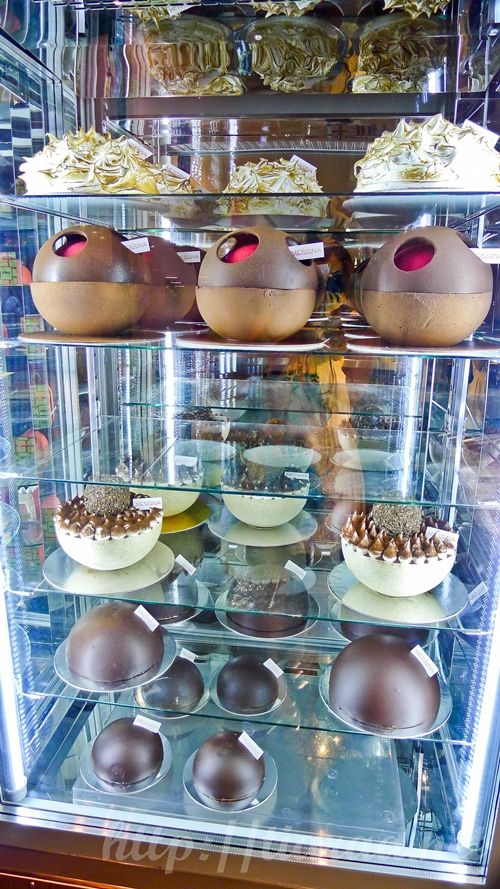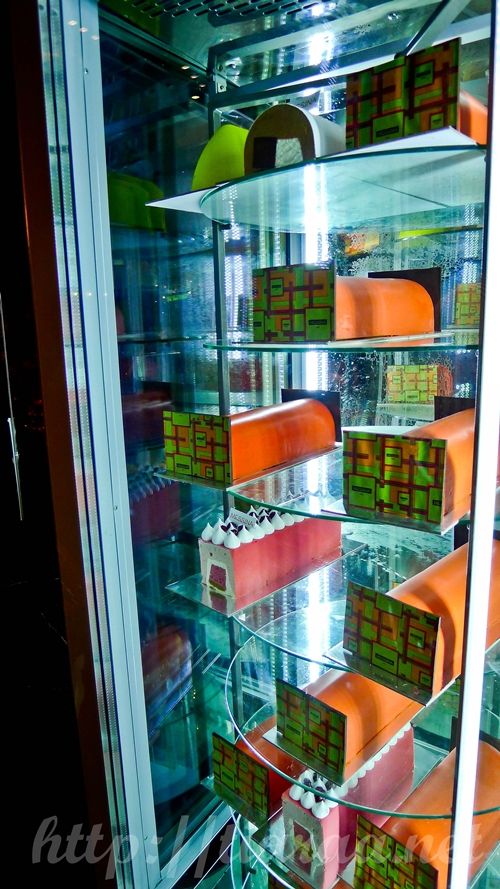 This branch is quite a huge one as they have one dessert store serving cakes and pavlovas while another is an ice-cream bar. There are very limited seats available but thankfully, we got a table! Since both my sisters were still full from dinner, I got myself a Slivkova Pavlova, which comprises of vanilla gelato with a sponge base, topped with freeze dried raspberry jelly and passionfruit dusted French Meringue. Quite a unique gelato, I must say!! I love how attractive each gelato pavlova turns out to be! Though the meringue component is always the sweetest, I can deal with it! For such a small portion, paying AUD$11.90 is for definitely for the quality, not quantity.
OPENING HOURS:
SUN-THURS: 12PM to 11PM
FRI & SAT: 12PM to 11.30PM

Ambiance: 7/10
Food (Taste & Appearance): 7/10
Value: 7.5/10
After we went back to the hotel, we ate again at it's food court before having two scoops of Messina ice-cream.
Gelato Messina
THE STAR
Cafe Court, Level G,
80 Pyrmont Street,
Pyrmont NSW 2009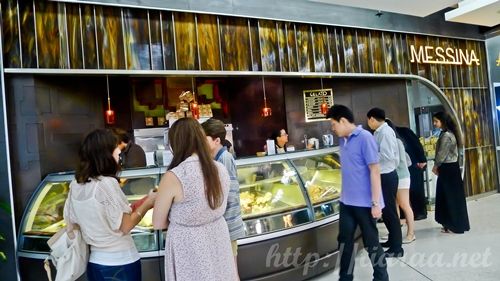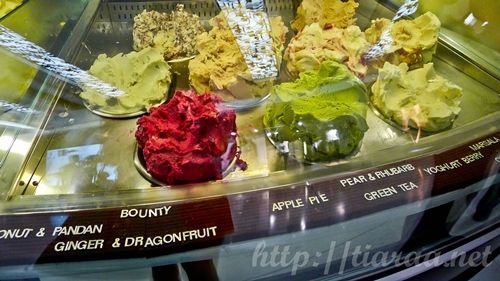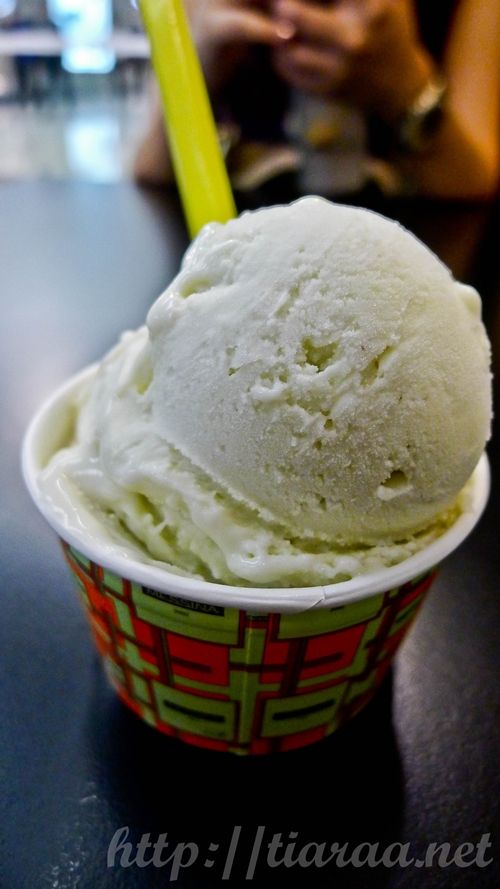 Since we ate yet again, three of us decided to share one cup of ice-cream. We ordered 1 scoop of Coconut and Pandan gelato for AUD$4.30. In Western countries, usually 1 scoop of ice-cream consists of 2 scoops of the same flavour. Yet again, this was one of the best desserts we had in Sydney!!
OPENING HOURS:
SUN-THURS: 11AM to 11PM
FRI-SAT: 11AM to 11.30PM

Food (Taste & Appearance): 8.5/10
Value: 8/10
Total: 8.25/10★


Gelato Messina never fails to satisfy my tastebud even though I had it twice within hours apart. How great is that, really?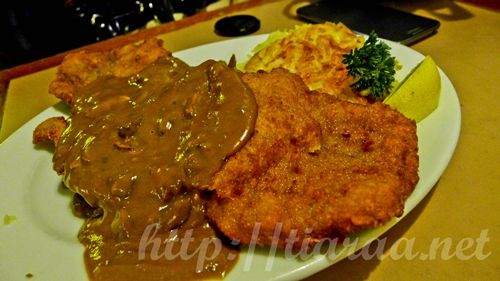 After walking around downtown Sydney with my sisters, we were starving so we decided to find something to eat. It seems to always be about travelling and eating, doesn't it?
Una's Restaurant
340 Victoria St, Darlinghurst
NSW 2010, Australia
+61 2 9360 6885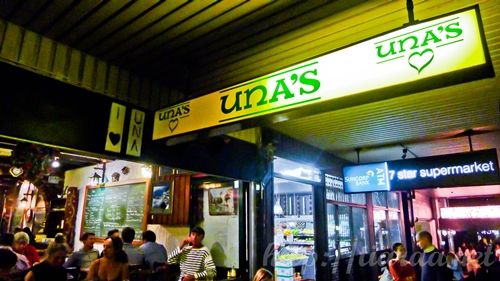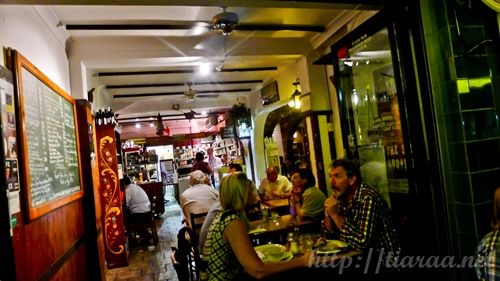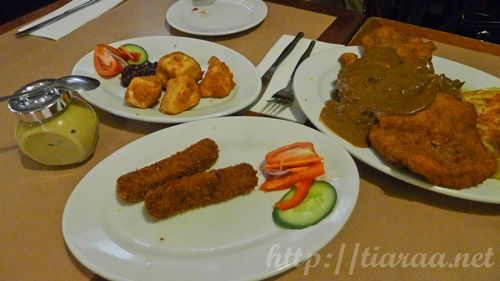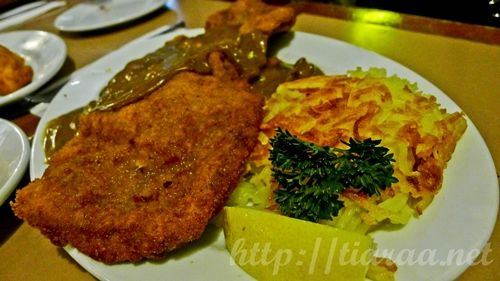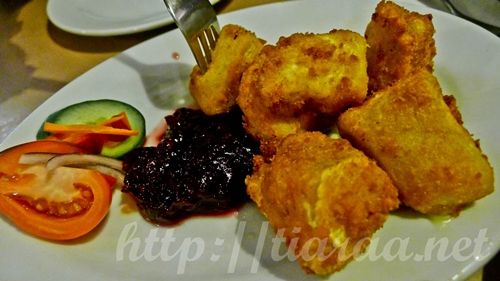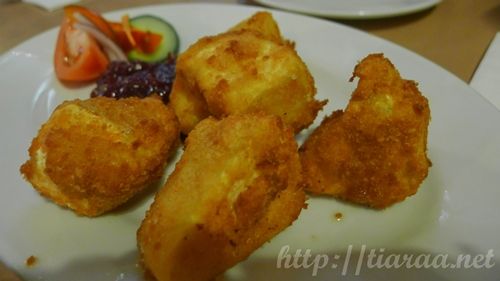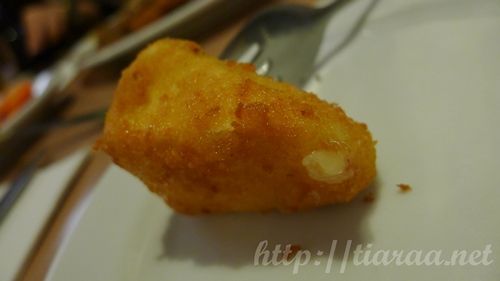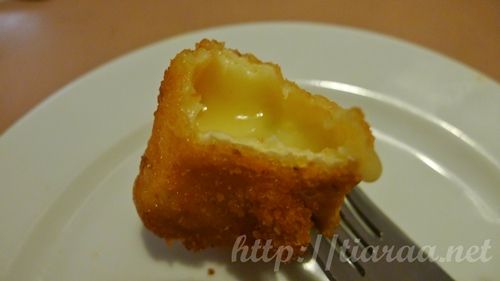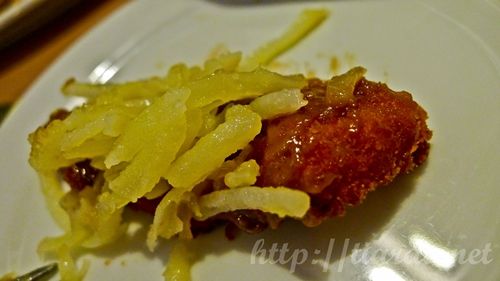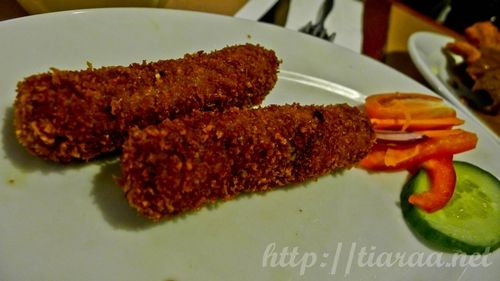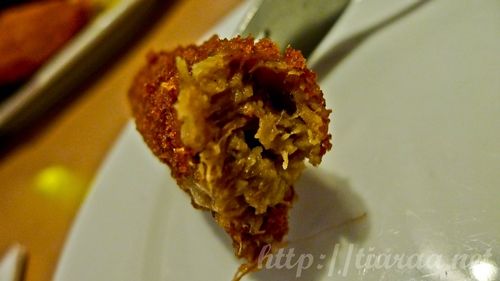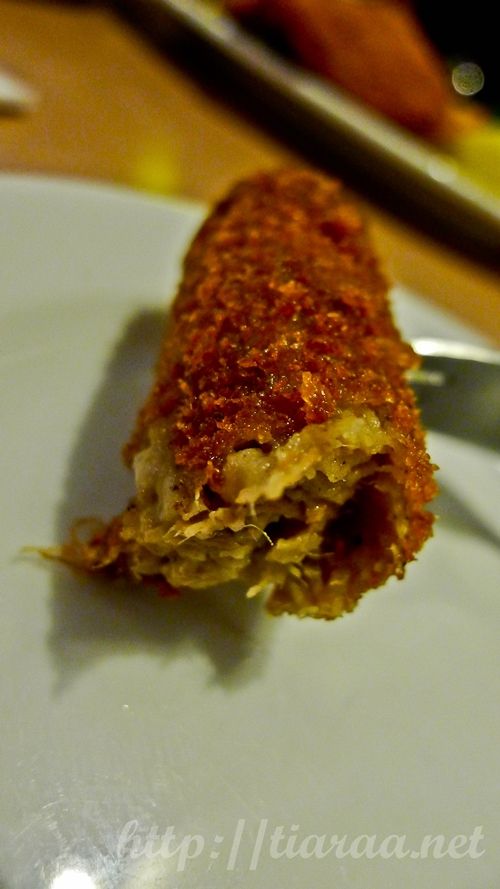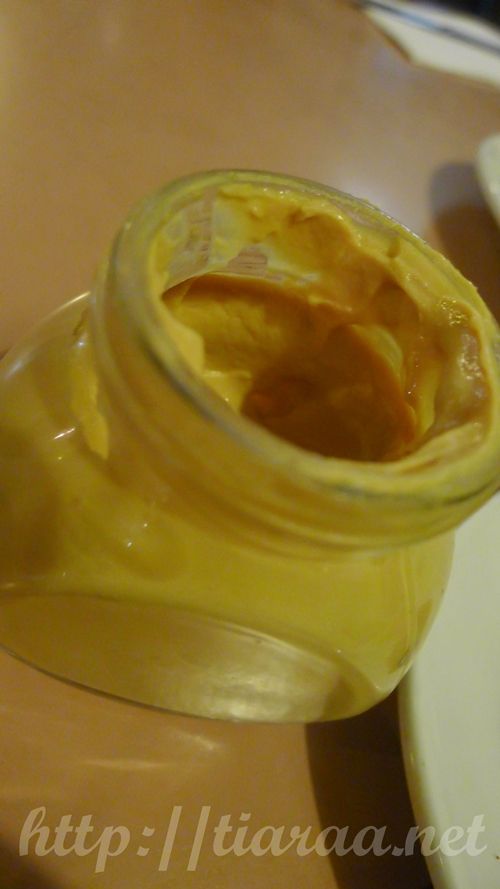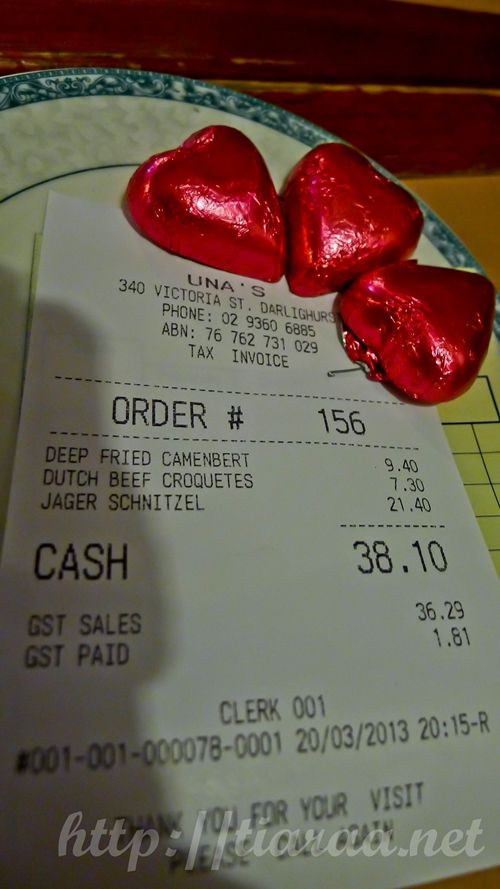 We ended up having continental cuisine at Una's restaurant, a little Europe at Sydney, which gives an old school vibe! Service was acceptable but not fantastic. We shared three dishes called the Jager Schnitzel (5th picture), Deep Fried Camembert (6th-9th pictures) and Dutch Beef Croquettes (11th-13th pictures), which cost AUD$21.40, AUD$9.40 and AUD$7.30 respectively. The Jager Schnitzel is a veal schnitzel topped with mushroom sauce and served with hashbrow at the side. You can have a choice of either veal or chicken but we chose veal since it was a different type of meat that we usually consume. My bro will definitely love the camembert as the cheese melts in your mouth instantly!! For the best taste, add redcurrant or raspberry sauce for the perfect combination of fruits and cheese! Another of my brother's favourite food would be croquette. It is such a pity that he did not join us this trip! It was a good chance to make use of our vacation to try the different cuisines Sydney has to offer.
OPENING HOURS:
MON-SAT: 7:30AM-10:30PM
SUN: 8AM-10:30PM

Ambiance: 7/10
Service: 6/10 (
Food (Taste & Appearance): 8/10
Value: 7.5/10
Total: 7.13/10★


It was such a hearty meal but too bad, we did not have a chance to order more as we were saving rooms for desserts. Definitely a great place for European food though!