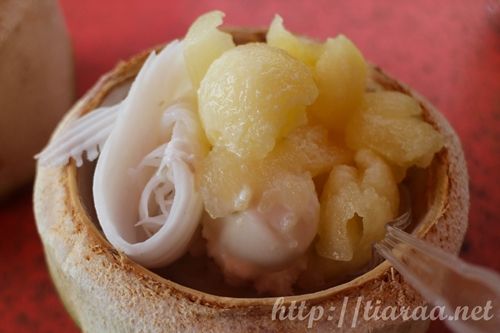 Since both Vivienne and I were putting up at Upcountry Bungalows during our Women2Women retreat in April this year, we signed up for a tour with Nuna that cost us 2,000 baht per pax. This tour comprises of trips to Phu Chi Fa, Phu Sang National Park and everything else mentioned in this entry.
8th April 2016
Thai Lao Border Market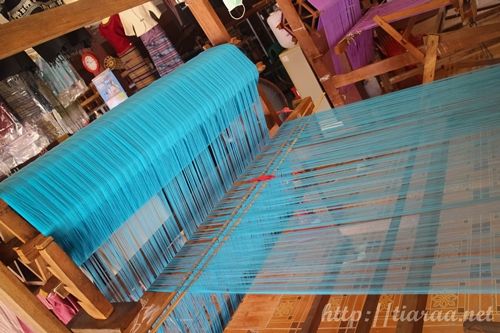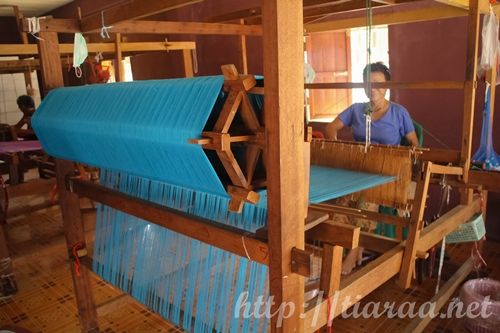 Due to our retreat programs, we went to Phu Sang National Park after exercising, mediation and breakfast on our second day and Phu Chi Fa during the wee hours of the morning on our third day. Right after our trip to Phu Sang National Park, Nuna and her husband brought us to the Thai Lao border market to take a look at their textiles, cloth and heritage clothing. Although I love all things old school and found the market interesting, I felt that there was nothing I could buy since I do not sew my own clothes or have any inspiration to design any of my clothes.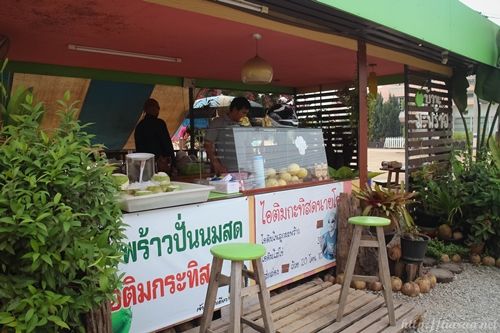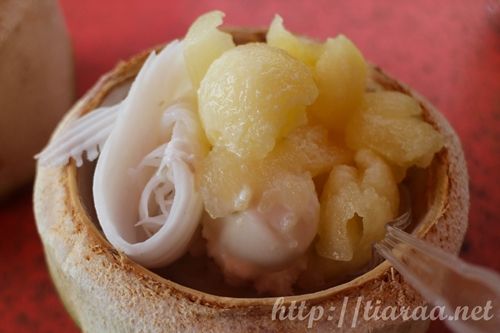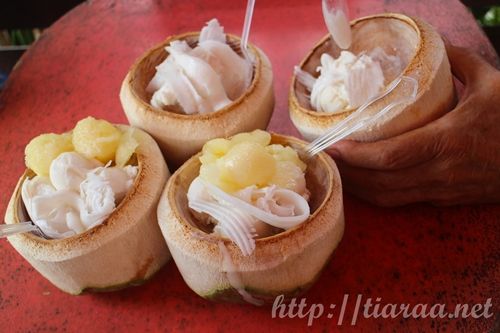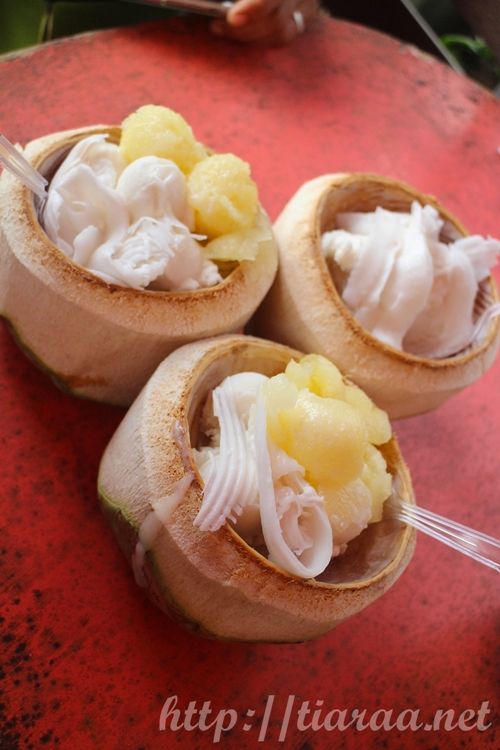 Vivienne was raving about how good the coconut ice-cream is in one particular store she tried previously and mentioned to Nuna to take me there and so she did. Both Nuna and her husband ordered the original coconut ice-cream while Vivienne and I got the coconut and honeydew ice-cream. Honeydews in Thailand are much sweeter and more fragrant than the ones sold in Singapore. With the combination of honeydew and coconut ice-cream, this is definitely one of the best and freshest coconut ice-cream I have ever tasted! Hands down, it beats the coconut ice-cream served in Bangkok! I enjoyed it so much and wanted to go for seconds but decided not to. Turns out Nuna's husband loves it so much that he went for seconds although he could not finish it. It was a good treat since the weather is so dry and hot at Chiangrai in early April!
P/S: The coconut ice-cream was paid by Nuna & her husband.
TESCO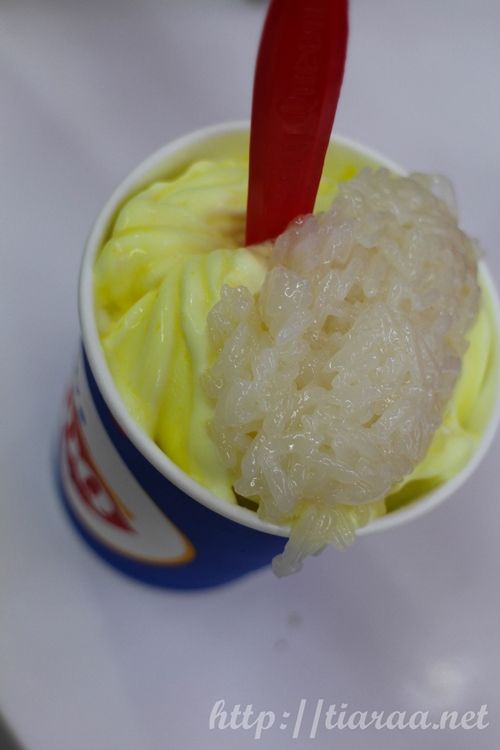 After our ice-cream trip, Vivienne wanted to go to TESCO to purchase some items. Nuna drove us there and while we were browsing through the products at TESCO, Nuna went to buy live hens for her mother. Vivienne never fails to get her Dairy Queen dosage while at Thailand so both of us went to order their featured ice-cream. Since our days at Chiangrai was nearing Songkran and mangoes are in season in April, the featured flavours for Dairy Queen is mango flavour. I got the mango sticky rice DQ ice-cream while Vivienne had another mango DQ ice-cream flavour. In comparison to the coconut ice cream we just had, DQ failed terribly. The ice-cream was too sweet and I did not want to even finish it!
Wet Market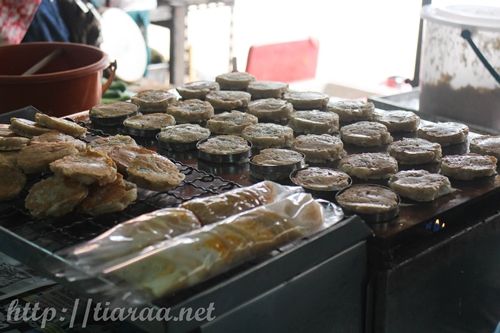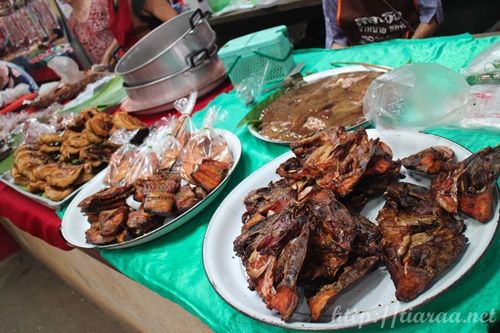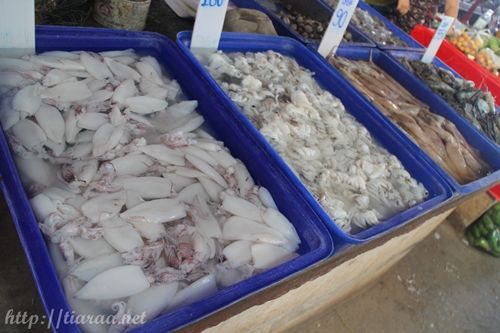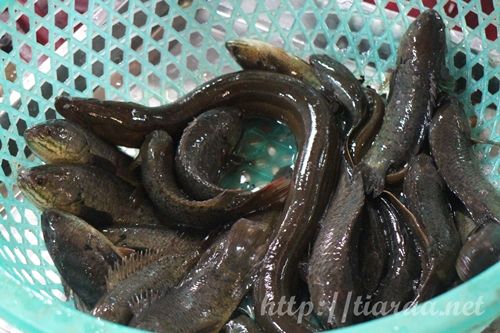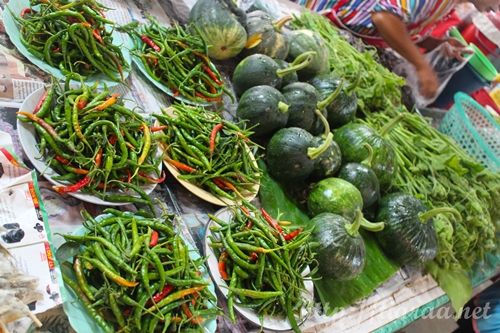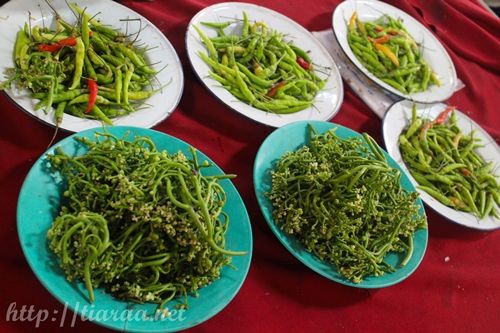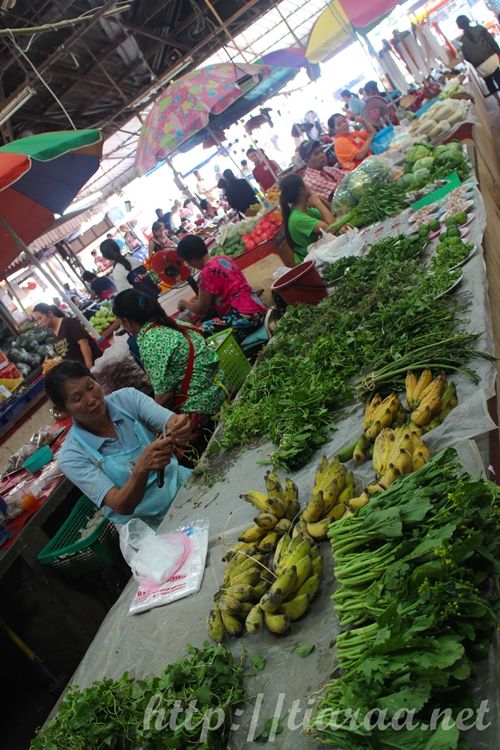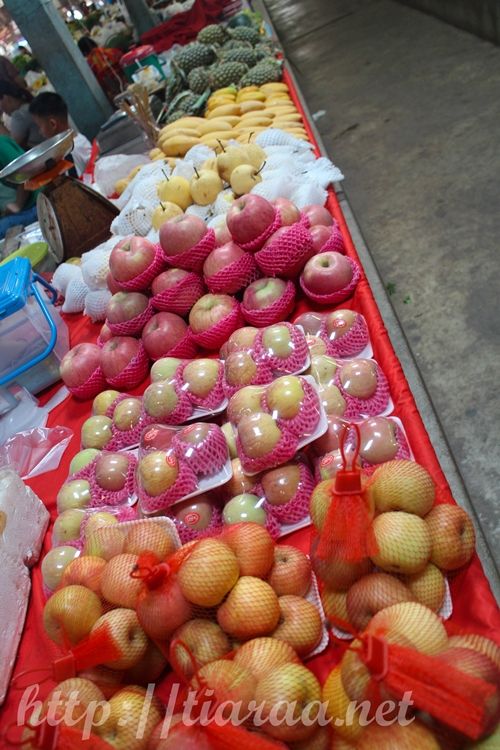 Nuna came back to TESCO after getting the live chickens. At the same time, Vivienne has completed her purchases so Nuna brought us to the wet market since she wanted to buy some ingredients for dinner. Vivienne got herself some fruits while I only bought a small honeydew for 20 baht. I absolutely adore the smell of Thai honeydews! You will be able to see interesting food items such as silkworm as depicted in the third last picture as well.
Live Chickens & Chicks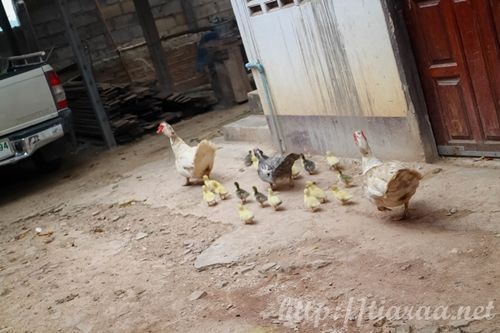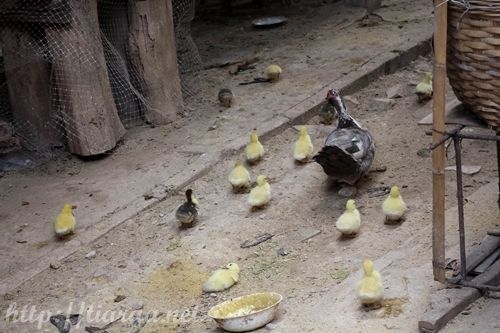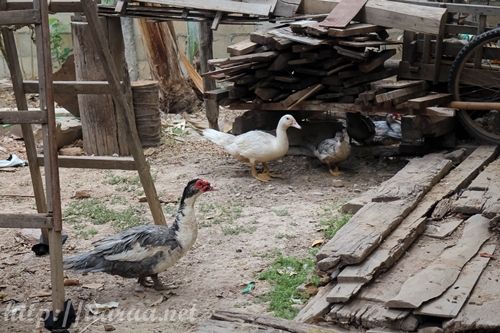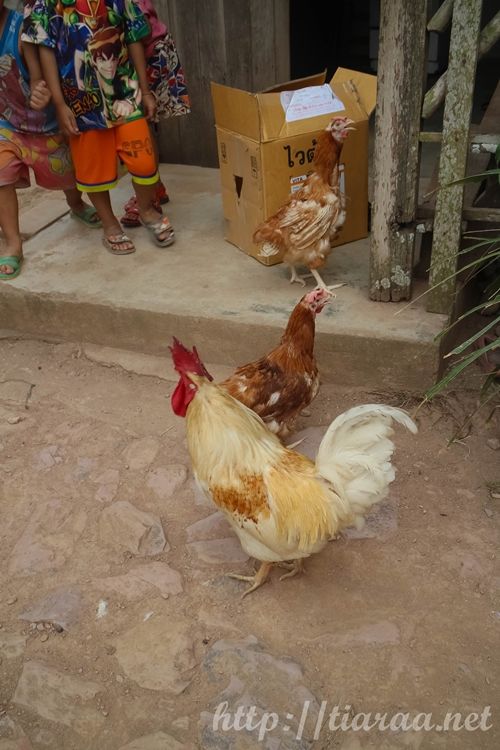 Right before we were dropped off back home, Nuna sent the two live chickens she got to her mother's home. It turns out that Nuna wants the two newly bought hens to mate with her mother's existing rooster. I was amazed by the number of chickens in her village and went down to chase every one of them!
9th of April 2016
Kluay Tod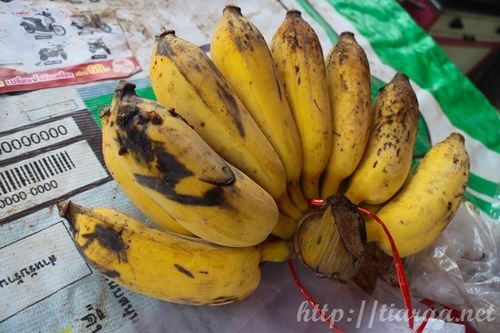 After our Phu Chi Fa trip, Vivienne and I went back to Upcountry Bungalow to continue with our retreat programs and had breakfast and meaningful talks along the way. During lunch time, Nuna brought us out once again to buy food home for lunch. I have never tried deep fried bananas from Thailand (Kluay Tod) before and you have no idea how addicted I was upon consuming just one of it. Despite knowing that lunch will be eaten once we have reached home, I continued stuffing myself silly with kluay tod. Even after our huge servings of lunch, I continued eating more deep fried bananas! Totally orgasmic if you ask me!
P/S: The deep-fried bananas was paid by Nuna.
Lunch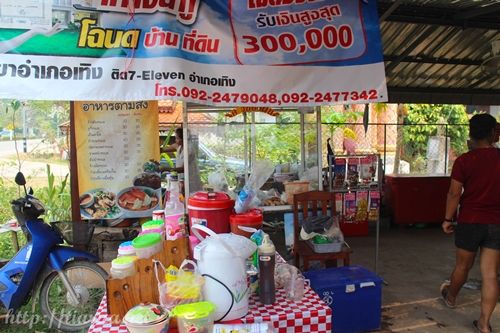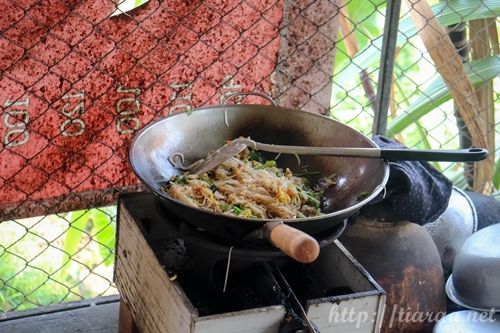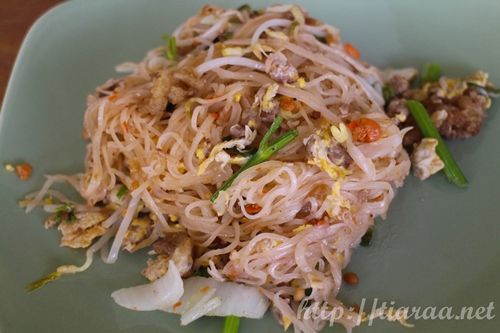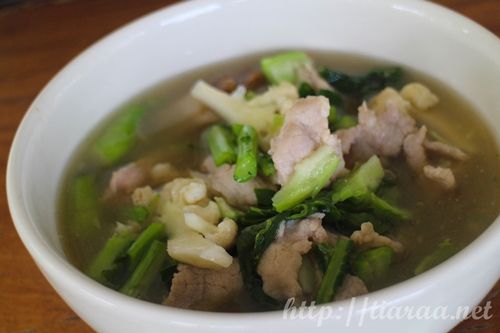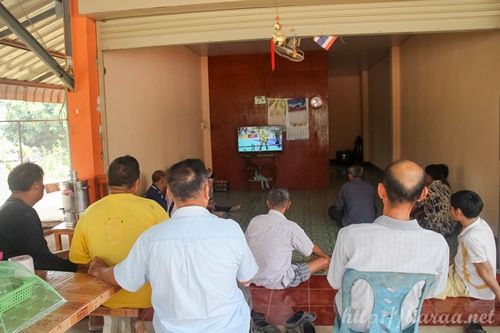 After buying a couple of deep fried bananas to go, Nuna brought us to take home a couple of Thai dishes such as pad thai (4th picture), pad woon sen (5th picture) and pork with broccoli and cauliflower dish (6th picture). While we were waiting for the food to be freshly cooked and tuck into the takeaway stryofoam containers, we saw how the Thai people bet while watching a match of Muay Thai as portrayed in the second last picture. I found this very interesting as Crystal and I also discovered non-airconditioned cafes in Siem Reap hosting many people to watch movies.
P/S: Lunch was paid by Nuna.
Som Tam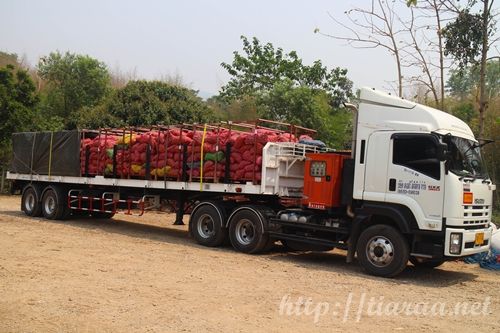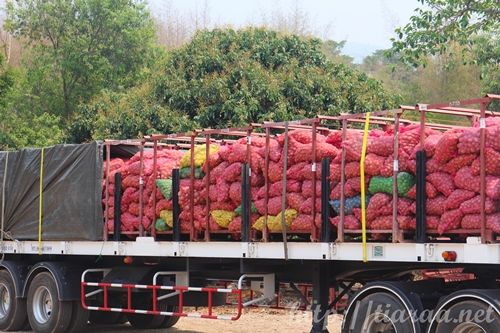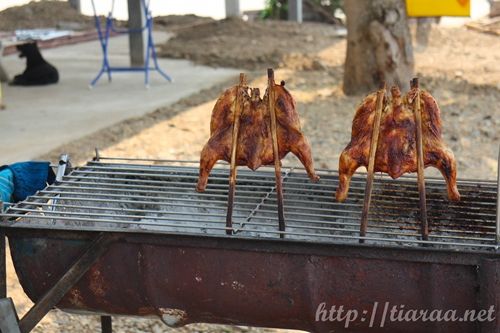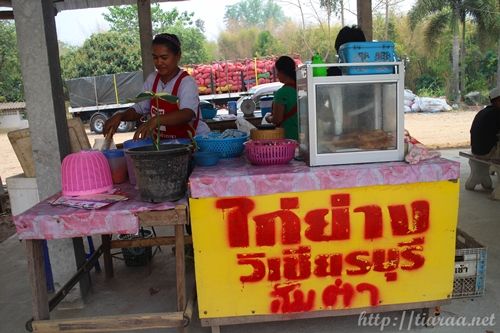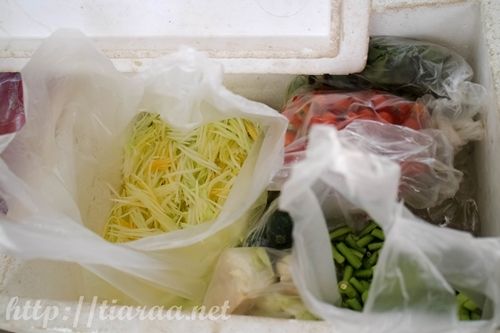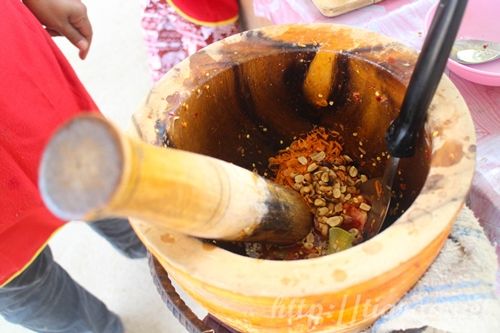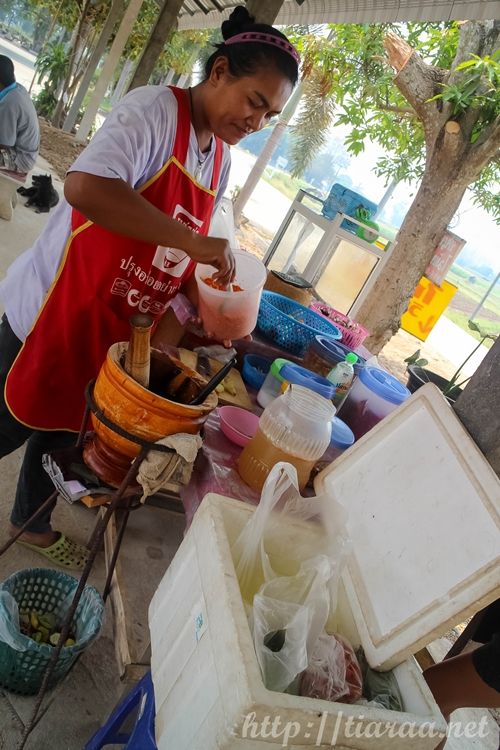 Nuna drove us to another unenclosed place selling som tam and grilled meat just opposite the beautiful rice fields! The lady took awhile to prepare it as Nuna ordered an extremely spicy som tam and another portion of less spicy som tam. The food preparation methods were unhygienic and Vivienne joked that if this was held in Singapore, it will definitely fail the NEA standards. Well, I find that street foods often taste the best in developing countries! I would try all sorts of street foods if my stomach was not so sensitive.
P/S: Som tam was paid by Nuna.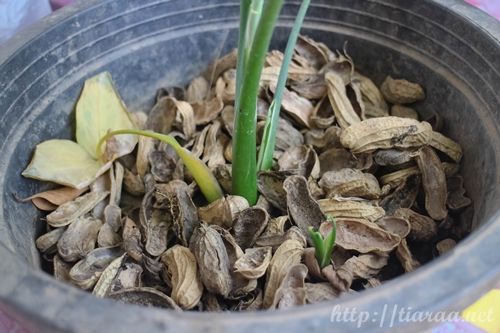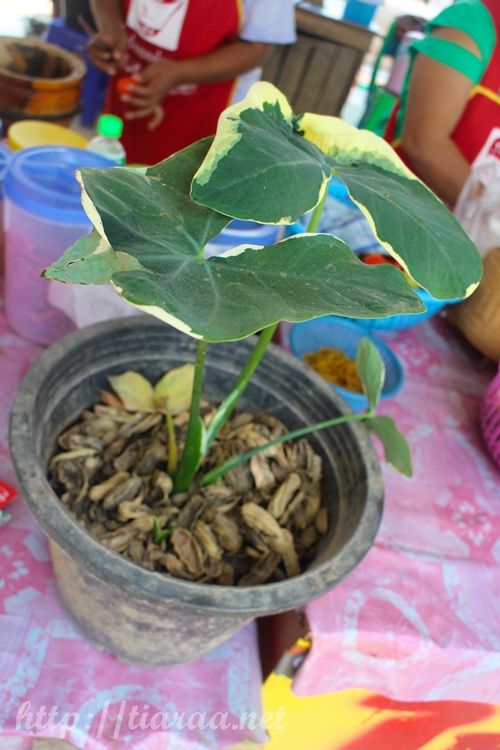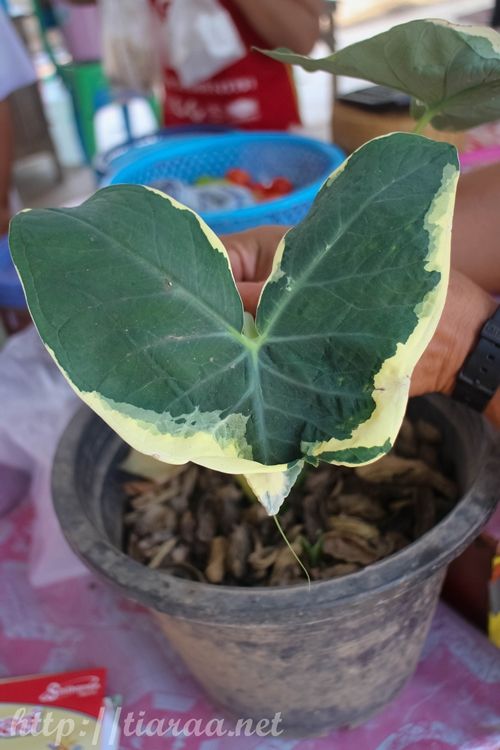 While waiting for the lady to finish preparing the som tam, I noticed that the shape of this plant on her table is heart-shaped and decided to snap it!
Lunch is served!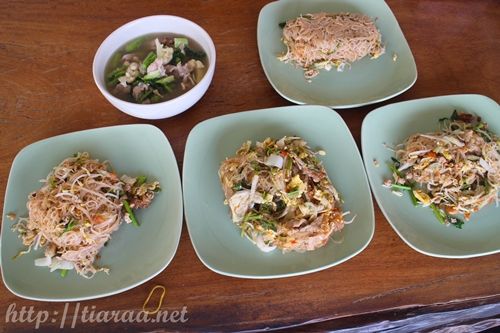 Although the ever so generous Nuna bought way more than we could eat, I love all the food especially the pad woon sen and som tam! The less spicy som tam was still spicy though. It was such a hot afternoon so I would recommend coming over in November or December to better enjoy the local delights here!
PAYMENT METHODS: CASH ONLY!
All of the above coupled with trips to Phu Chi Fa & Phu Sang National Park  = 2,000 baht (CAD$73.15 / SGD$77.48/ USD$57.08)
The tour should have been a day's trip so I am thankful for Nuna for catering the tour according to our retreat schedule!
*swisscheese

Vietnam is well known for a variety of coffee such as the drip filtered coffee, yoghurt coffee, egg coffee and coffee smoothie. Since the city of eternal spring has a cooling weather, it is a no brainer why there are many cafes in this place. As Cafe Tùng is one of the most famous cafes in Dalat City, Ha brought me there after our breakfast at Út Vân.
Cafe Tùng
6 Khu Hòa Bình, Tp.
Đà Lạt, Lâm Đồng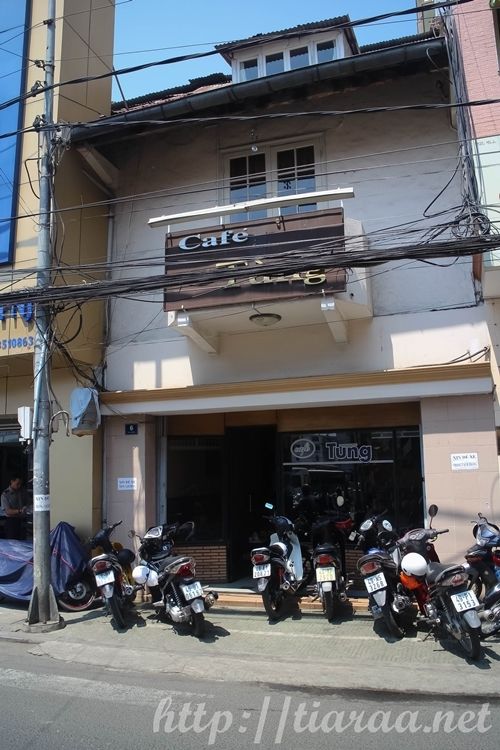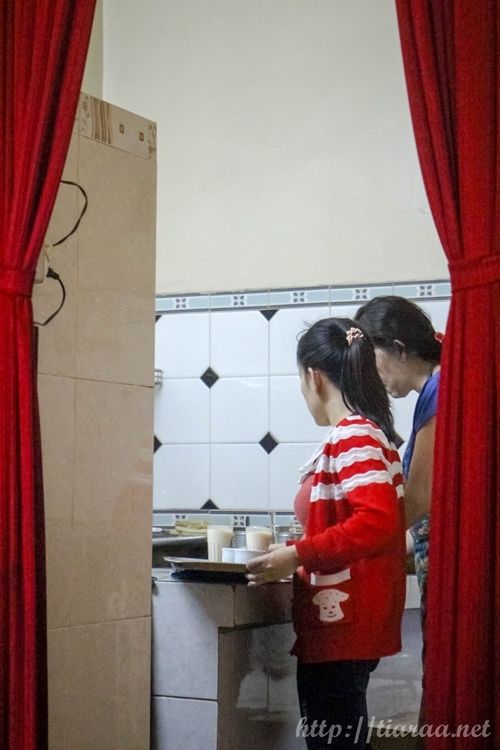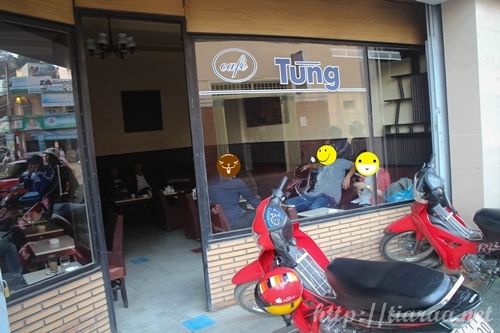 Cafe Tùng goes way back to the 50s when Tran Dinh Tung started this business as a kiosk inside Hoa Binh Market. During that time, the musically inclined owner only hired male attendants. This cafe is not only a meeting place for celebrities and artists but also a gathering place for people of either the older or younger generation. From the moment I entered Cafe Tùng, I felt that I was brought back to the past. Symphony, classical music and pre-war music are played in this cafe. These are songs that my father would blast on his speaker at home. The cafe has a rustic yet comfortable outlook due to its local paintings being hung on the walls, brown leather armchairs and dimly lit settings. This brings about a cozy and bohemian ambience for the customers. The servers are very busy as many customers order yoghurt and coffee the minute they arrive. Despite the hectic serving of beverages and desserts to the customer, one of the server still entertained us by assisting to capture a photo of us both times we were there.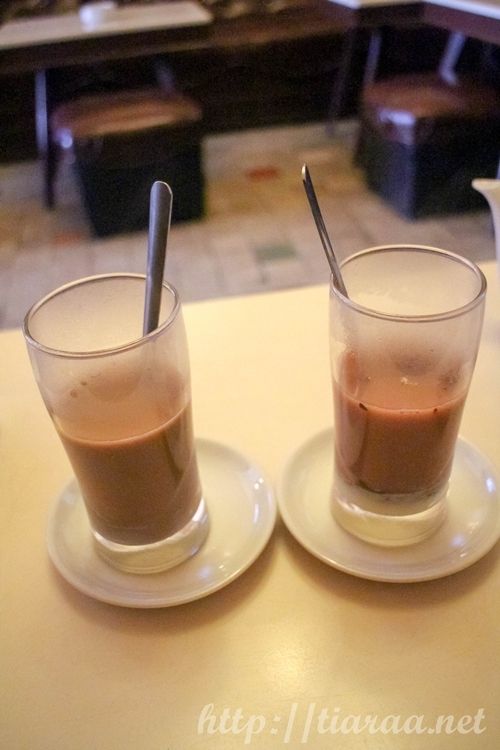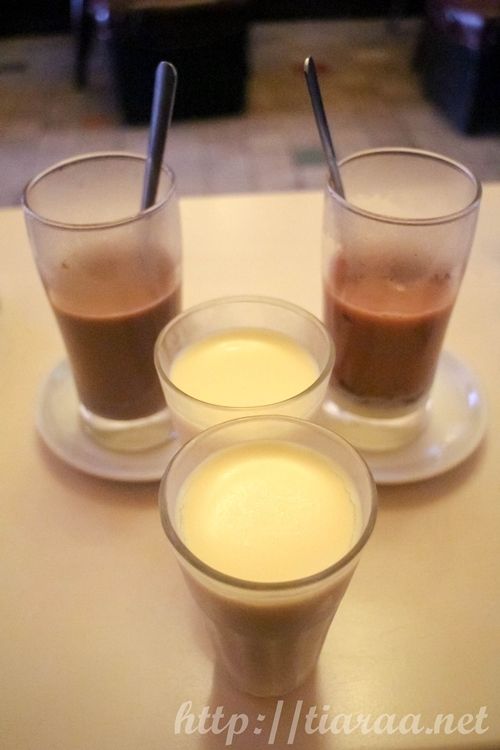 The yoghurt served at Cafe Tùng is one of the best yoghurts I have ever tried! On the first morning at Dalat City with Ha, I ordered a glass of coffee with condensed milk and a glass of yoghurt. During my second day, I could not believe that I ordered two yoghurts in addition to a glass of condensed milk coffee. The yogurt is fresh and not overly sweet like those commercial ones sold in the market. As for their specialized coffee, I am not a coffee addict, neither do I drink coffee often but I love it when cafes do my coffee right! The coffee served at Cafe Tùng is not too bitter yet has the right tinge of sweetness added to it. The aroma of the coffee is also maintained! Seems like the cafe serves a complimentary pot of tea to wash the palate with any flavour from the yoghurt and fragrant of the coffee.
OPENS DAILY FROM 7:30AM – 10:00PM
PAYMENT METHODS: CASH ONLY!
FREE WIFI
Ambiance: 7/10
Service: 8/10
Food (taste & appearance): 8.5/10
Value: Nil (Ha treated me to this)
Total: 7.83/10★
Cafe Tùng definitely lives up to its name as a classic cafe for people of all generations to bond over coffee and yoghurt!