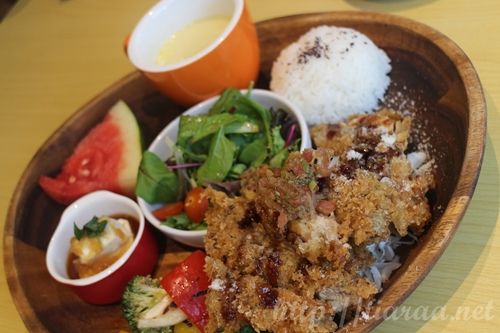 It was my mother's birthday on two Thursdays ago and we decided to have lunch together last Sunday. My mum chose to celebrate her birthday at Nigiro Cafe so I made a reservation for 7 pax at 12pm the day before. It took awhile to look for the cafe as Suntec City is so big but we finally figured that you can reach there if you take the lift up to the sky garden as it is located before the glass door heading towards sky garden.
Nigiro Cafe
3 Temasek Boulevard # 03-315,
Suntec City Mall
Singapore 038983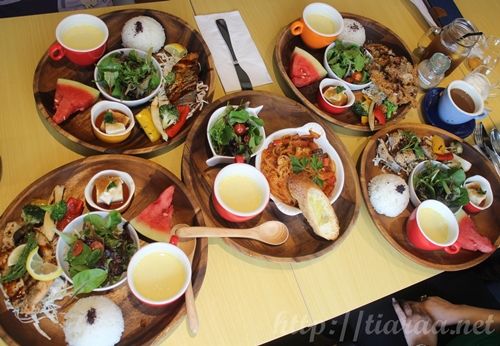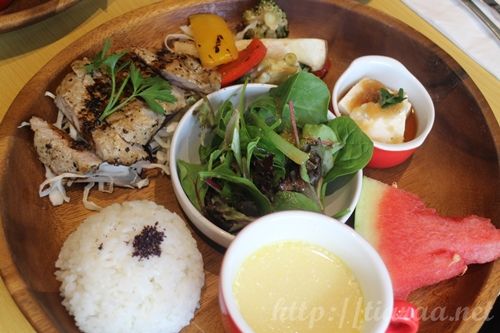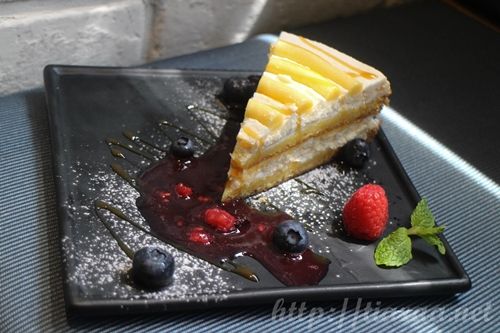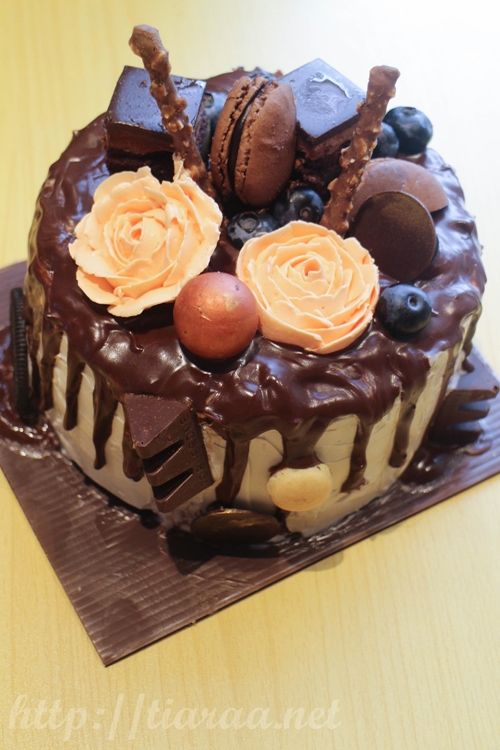 The cafe is located in the restaurant called Eat At Seven. There are many places to take outfit of the day pictures in the restaurant as there is a variety of backdrops. It took me awhile before I finally got to Nigiro Cafe as Eat At Seven is like a maze filled with seven chains of Japanese restaurant. As with some Japanese restaurants, it is very easy to order your food at Nigiro Cafe as all you have to do is grab the iPad on the table, choose the food you want to order, click on it and have your preference of beverage for an additional dollar if needed. Please note that it seems like the chef cooks one dish at a time as all our set lunches were not served at the same time. Instead, my Salmon Set Lunch was served first and the subsequent dishes were served after with a 15-20 minutes interval between each dish served. The food at Nigiro Cafe is not the best but decent and value for money. As you can see from the pictures above, the set lunch comprises of either rice or bread of your choice, the type of meat you choose, dried vegetables, an appetizer such as tofu, a small plate of salad, a small bowl of corn soup and a slice of watermelon. We also got the complimentary dessert by liking Nigiro Cafe's Facebook page. The taste of the cake was not to my liking but thankfully each of us only had to take a bite of it as there are so many of us but only one cake. There is another promo by posting the food pictures at the Facebook page to get discount for the meal but it is only applicable during dinner time. We celebrated my mother's birthday with Sam's homebaked cake as depicted in the last picture. The table was quite messy as the servers did not clear the empty plates. The servers should be a little more organized when serving customers and noticing the tiny details that the customers have finish their meals and go ahead and start clearing it.
Ratings for Salmon Set Lunch: 6.5/10★
Ratings for Complimentary Dessert: 6/10★
Opens Daily:
11:30 am to 2pm (Lunch)
2pm to 9:30pm (Dinner)
Nearest MRT Station: City Hall via East-West Line & North-South Line
Payment Methods: Cash/NETS/Credit Cards

Ambiance: 7/10
Service: 5/10
Food (taste & appearance): 6.25/10
Value: 8/10
Total: 6.56/10★
My mother mentioned that she would try all the different cafes at Eat At Seven. Thus, we will see when will we check the other restaurants out next time. Till then!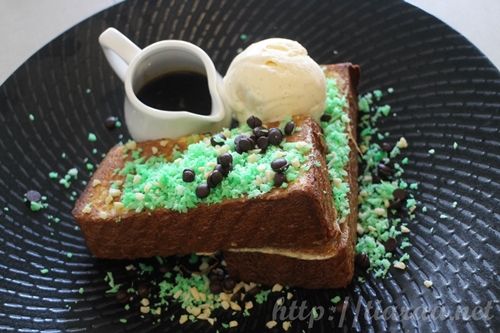 It is difficult to have a work-life balance in Singapore, especially when you overtime at the office a lot. That explains why weekends are so precious to so many of us. Unfortunately, time flies so fast when you are having fun and enjoying yourself. So after attending my Indonesian language class with Crystal yesterday, we met up with Vivian as I have not seen her since 2.5 months as both of us have hectic working schedules and different traveling schedules.
Hyde & Co.
785 North Bridge Road
Singapore 198753
6635 5785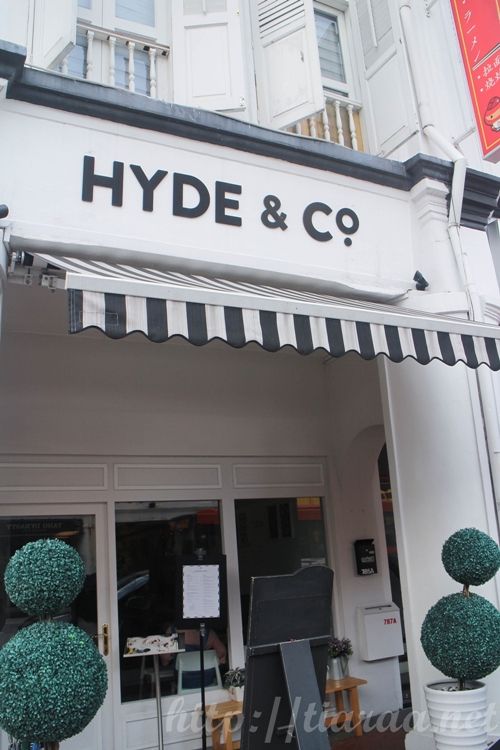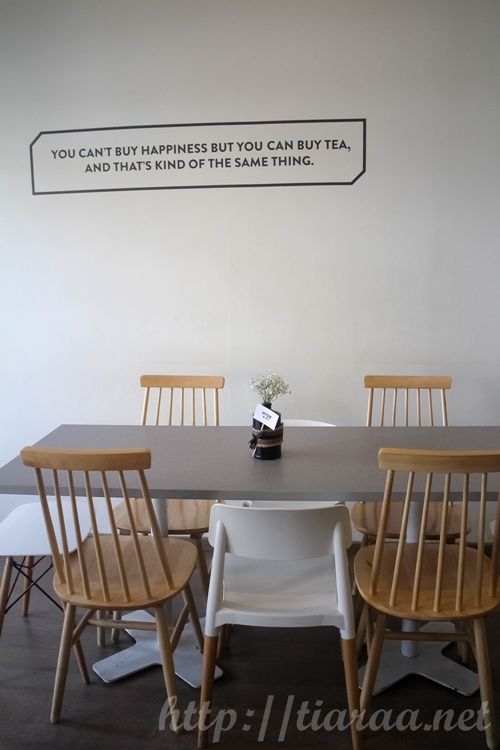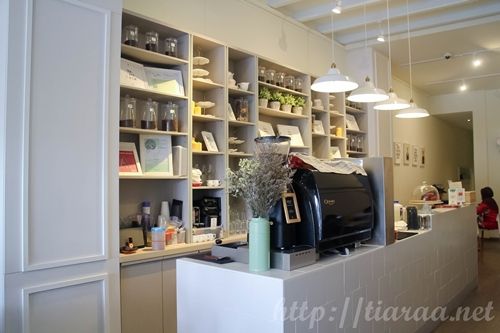 Vivian gave us a list of cafes surrounding Bugis to meet at and we chose Hyde & Co. The walk from the building of our Indonesian language class to the cafe is about 15 minutes. It was sunny so we had to hide in the shade while walking there and when we finally reach our destination, we were relieved! The interior of the cafe is very neat and simple as seen above. The aircon is not too strong like those in the malls so you would not feel uncomfortable sitting underneath the aircon. Although you have to take the utensils and glasses of water on your own, order the food at the counter and pay before your meals, the service is relatively good. The server will usually open the door for you when you are leaving and is more than happy to snap a photo for you and your friends as well.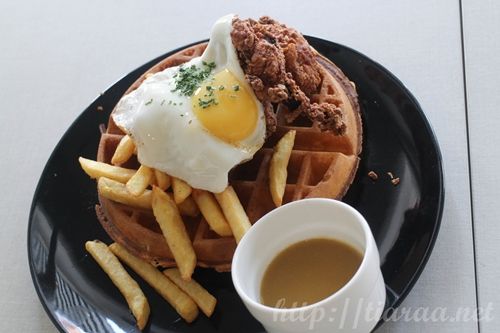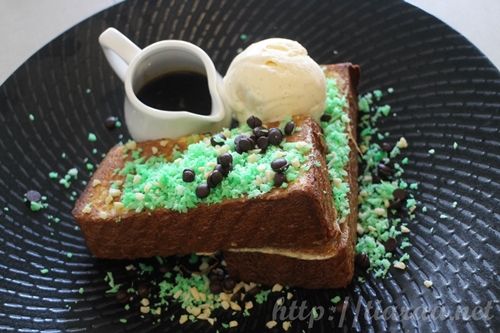 I was looking at the menu and found that they had a variety of food to offer. Of course, they have the usual brunch dishes such as eggs benedicts but they also have other specialties such as pulled-beef and avocado toast. Three of us shared the Fried Chicken Waffles,  Toad In The Hole and Ondeh Ondeh French Toast as shown on the second, third and forth&fifth pictures. The Fried Chicken Waffles was quite a disappointment as the prawn paste chicken was over-fried and too hard. There were some areas of the chicken that were black and I did not eat it. Usually, the combination of chicken and waffles is too dry for anyone's liking so the honey duon syrup functions to moisten the dish. However, the taste of the syrup is a little weird that Vivian did not want to use it. We found the dish a little bland. Comparing this fried chicken waffles to the ones served at The Beast and Clinton Street Baking Company, I personally feel that the fried chicken waffles served at The Beast has more substance. When I first saw the Toad In The Hole dish, I was surprised that the dish is too simple and we might be disappointed with the taste based on the looks. Boy, was I wrong! The artisanal toast filled with mushroom confit, egg, arrabiata sauce and aged cheddar is too good to be true! Thus, never judge a book by its cover. The highlight of our meal is actually the Ondeh Ondeh French Toast as the french toast topped with freshly grated pandan coconut, gula melaka sauce and vanilla bean ice cream is so orgasmic! Unfortunately, we were so full by the time we started on our desserts as we realized that all our dishes has carbohydrates in it and is too dry for us. The dishes cost SGD$17, SGD$16 and SGD$12 respectively. As I mentioned many times in my previous entries, the food served in cafes at Singapore usually cost a bomb and the ones in Canada and United States are usually more affordable.
Ratings for Fried Chicken Waffles: 5.5/10★
Ratings for Toad In The Hole: 7/10★
Ratings for Ondeh Ondeh French Toast: 8/10★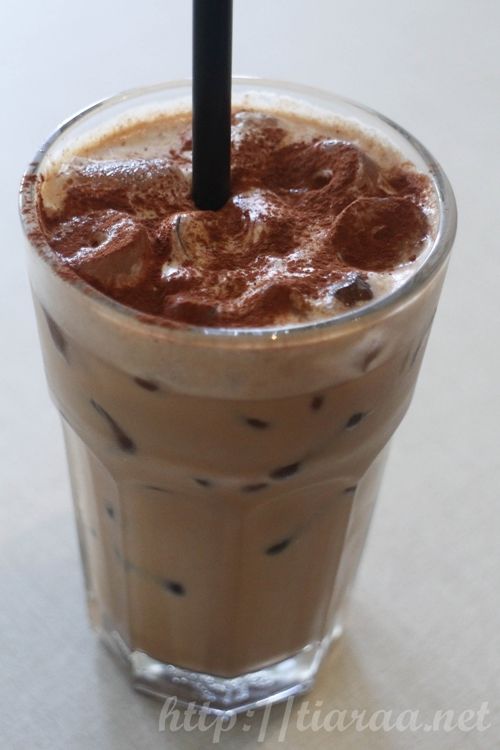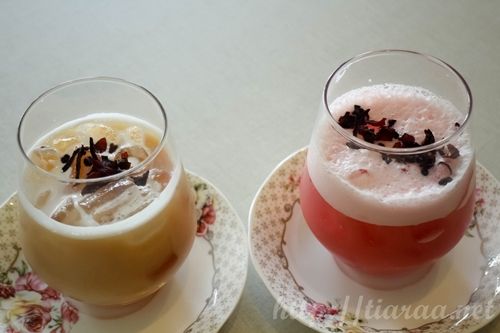 Hyde & Co also has a menu dedicated for beverages. Although I do not usually order sweet beverages to go along with my meals because I am usually very full with just the food itself but I wanted to try the featured tea that Hyde & Co. has to offer. Vivian got herself the Iced Mocha shown in the first picture. I had a sip of hers and found it too bitter for my liking but Vivian loves it anyhow. My drink was the beautiful Alice In Wonderland depicted in the second picture. I personally do not like bandung as it is too sweet and milky for my liking but this rose infused floral tea is nothing like that. Instead, it brought about a refreshing taste to my palate after tasting all the dry bread dishes! Crystal also enjoyed her My Fair Lady beverage, which is iced earl grey tea blended with sunflower blossoms and rose petals infused with milk. All three beverages cost SGD$7.50 each.
Ratings for Alice In Wonderland: 9/10★
Opening Hours:
Sun - Mon: 11:00 – 18:00
Wed - Sat: 11:00 – 22:30
Nearest MRT Station: Bugis via East-West Line & Downtown Line
Payment Methods: Cash/NETS

Ambiance: 8/10
Service: 8.5/10
Food (taste & appearance): 7.38/10
Value: 7/10
Total: 7.72/10★
I would love coming back to Hyde & Co. again to try their other brunch dishes, their high tea set, as well as their dinner dishes!