Continuing on from part 1 of my third Asian Raw Pantry class, this entry will be about everyone's favorite nut mylk.
Vegan Raw Nut Mylk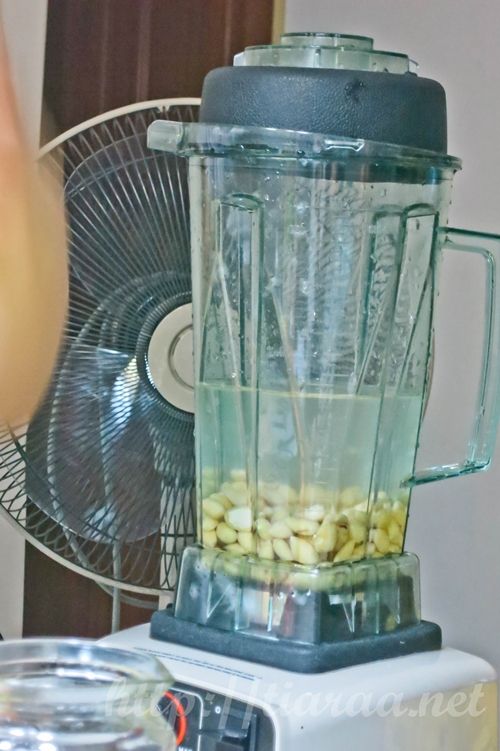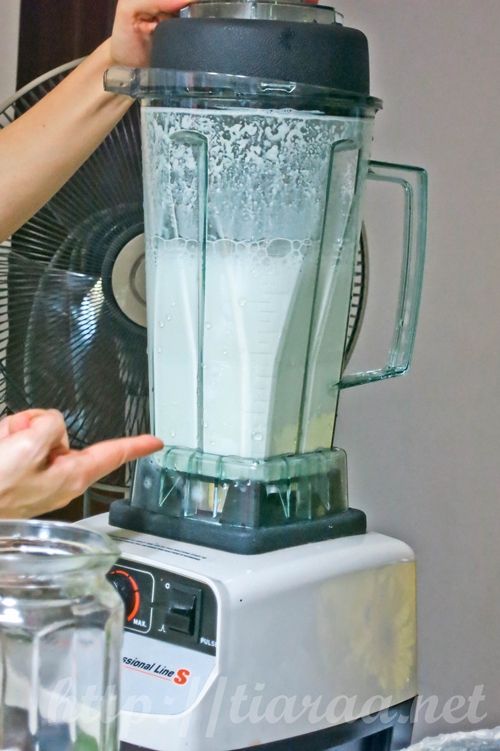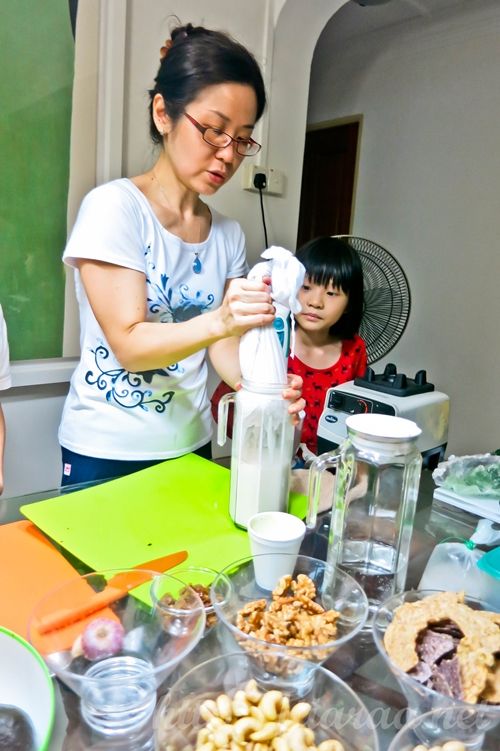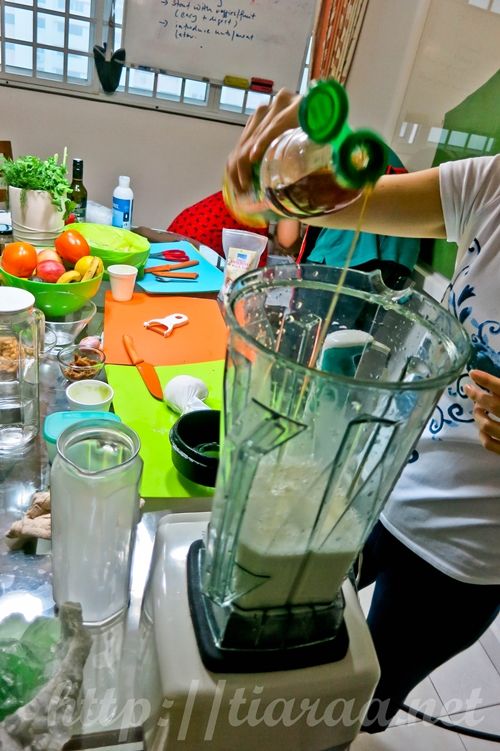 I realized that during a juice cleanse, what people love most is always looking forward to the last bottle of the day, which is none other than the nut mylk. This is because the nut mylk is sweetened with honey and thicken due to the fats from the nuts. Thus, it is very satisfying for the tummy and prevents you from being hungry prior to your sleep. Let's take a look at Vivienne's very own nut mylk recipe, shall we?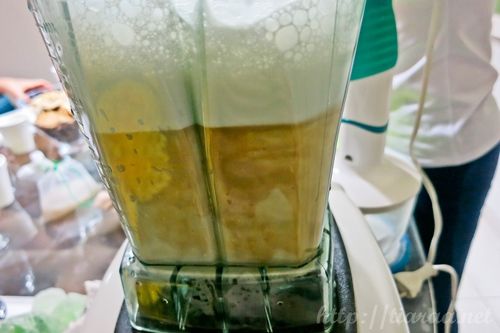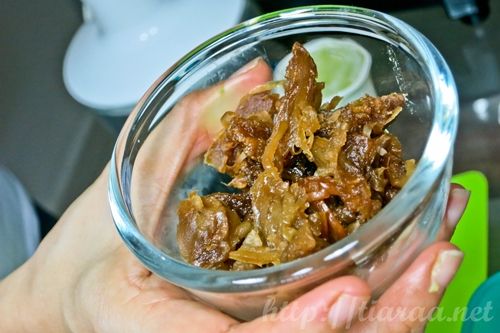 Ingredients:
1 cup of nuts
2 cups of plain/filtered water
1 pinch of sea, celtic or pink salt
Sweeteners
This is quite a simple healthy beverage to make. I have made this before but it was just the plain almond milk for my overnight oats but Vivienne has added something magical in it. Firstly, you just take a cup of raw shelled nuts and soak it for at least 4 hours so that it will be clean and nutritious. Do throw away the bowl of nuts if it is cloudy after soaking overnight. It is best to soak it in a bowl of water and store it in the fridge. You can choose between cashew, almond, walnut and brazil. Almond is one of the better choices as it is the most alkaline and a good replacement for dairy products since the calcium is easily absorbed. The taste is neutral so it will be nice to add cashew along for this nut mylk. A pinch of salt is for preservation purpose and it also helps to bring out the flavour of the nut mylk. There is a variety of sweeteners such as honey, palm sugar, dates and honey that you can choose from.
So here's how you should create this whimsical drink:
Blend water and the soaked nuts to a fine creamy white liquid.
Strain through a nut mylk bag into a container.
Set aside the pulp for other uses.
Season the beverage with salt.
Store it in the refrigerator but for freshness, drink within two days.
What Vivienne did was she also added avocado, gula melaka, Chinese dates and coconut palm syrup to sweeten the drink a little and add a tinge of local taste to it. Ice should also be added so as to stop the mylk from oxidizing. It is amazing how we can eat clean without separating our food from our cultural roots. I have more to learn from Vivienne so stay tuned for part 3 of my third Raw Asian Pantry!