When I arrived at Vancouver in February, I wanted to satisfy my cravings for pavlova so badly but had no chance to. Thankfully, on my 6th day there, I managed to get one of my "to-eat-list" done! After dining with my sister at Cardero's, we decided to make an impromptu trip to Lonsdale Quay as there was a straight bus along the Lion's Gate Bridge. If you didn't already know, I had an entry about Pavlova before.
Sweet Carrie's Dessert Shop
123 Carrie Cates Court
North Vancouver, BC V7M3K7
(604) 987-7843

View Larger Map
A lot of people surrounding me love pavlova and so do I! We never fail to consume that when we are at Lonsdale Quay. When choosing between bever tails or pavlova, I prefer the latter to the former although both are equally good!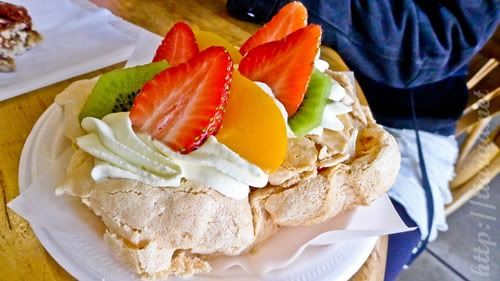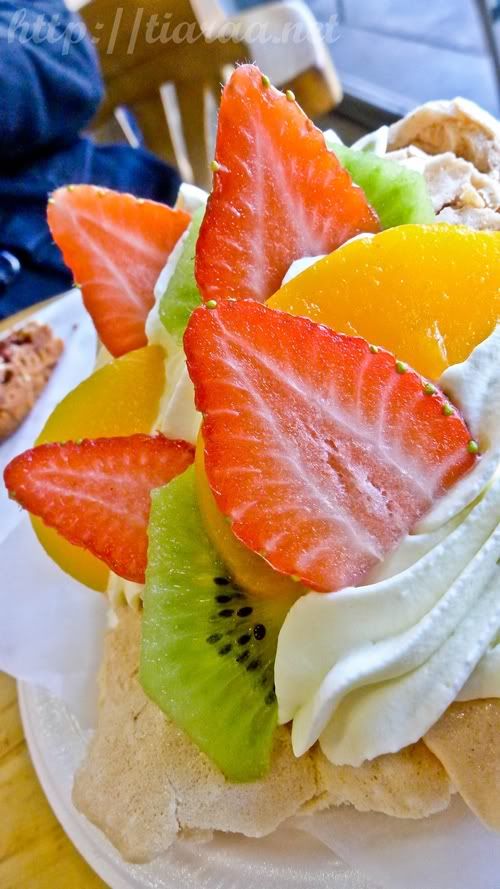 It was my sister's first time trying Pavlova (CAD$3.15) and she loves it so much! She decided to look for recipes of it and bake it for my early birthday cake <3 You can find her recipe at here. Sam and I both found the pavlova cake very light and fluffy – Totally our cup of tea! We dislike very dense and rich cakes.
Again my rating stays @ 4.5/5★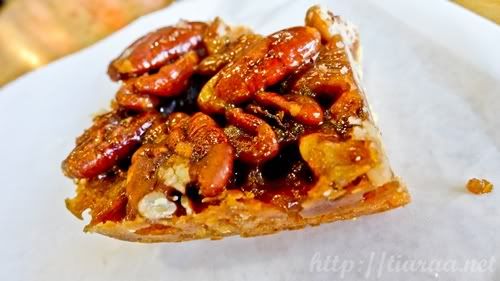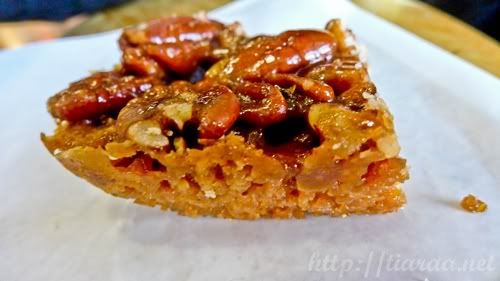 Sam also decided to try the Pecan Tart from Sweet Carrie's Dessert Shop. It costs CAD$1.45. Both of us love pecan but this pecan tart is seriously to hard to have our first bites. I stopped consuming it after 2 bites of it. It is coated with caramel and too sweet for my liking – Very sticky as well!
Rating: 2.5/5★
The total bill came up to CAD$4.60 without tax and CAD$5.15 with tax.
CASH ONLY!
Opens:
Daily 9:30 AM – 6:30 AM
Nearest Transit: Ferry from Waterfront Station to Lonsdale Quay
Ambiance: 6/10
Service: Nil
Food (taste & appearance): 7/10
Value: 7.5/10
Total: 6.83/10★
In conclusion, I will continue patronizing Sweet Carrie's for their pavlova when I am in Vancouver!

swisscheese*