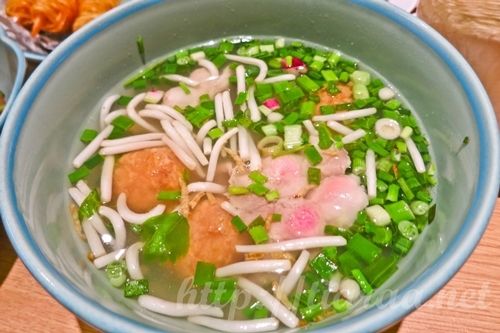 I believe that my past few entries have been all about Vietnamese cuisines or my fun adventures at Saigon. No doubt, this entry will be about the less commonly heard Vietnamese cuisine in Singapore. On my first day at Ho Chi Minh City, Hai An told me that he wants to bring me to have Cơm Tấm for lunch. Initially, I had no idea what was that and Hai An also was not able to translate to English for me so I just had whatever he ordered. While riding at the back of Hai An's motorbike fter lunch, I was surprised that Cơm Tấm is sold practically at every corner of HCMC so I thought this must be one of their staple food, just like our economic rice (菜饭) in Singapore. It did not register in my head until now that the food I had with Sara last November at Comnam is exactly the same I had at Vietnam.
Comnam
B1-46/47, Raffles City Tower,
250 North Bridge Road
+65 63347377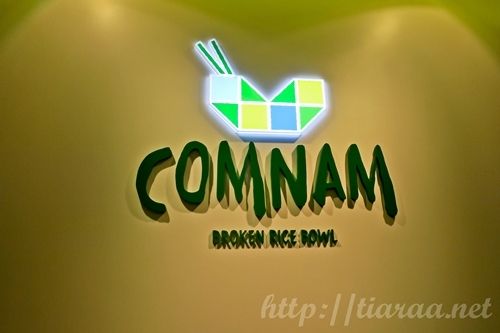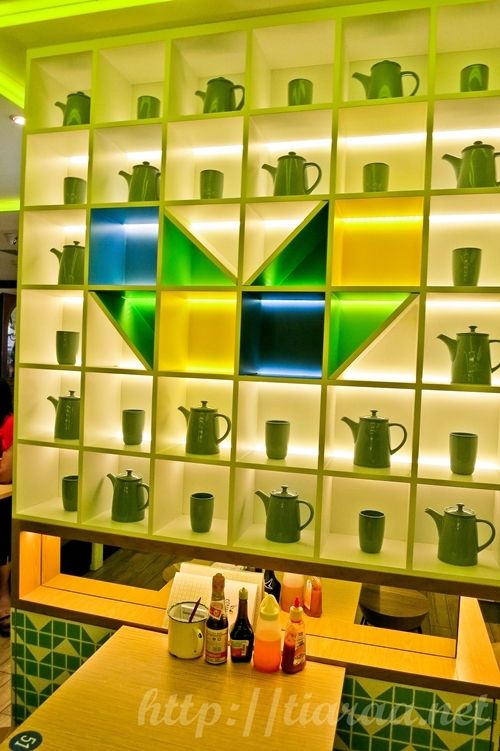 The sequel of the highly raved Nam Nam Noodle Bar led to the opening of Comnam by Les Amis group. When you think of having Vietnamese cuisine, pho always comes to mind, doesn't it? I have never knew about broken rice until I went to this restaurant and I started to gain more knowledge of it after my Vietnam trip two weeks back. Whenever I pass by the Nam Nam Noodle Bar, it is always filled with long line ups and a huge crowd. However, the neighboring Comnam is usually very quiet and people's last resort of having Vietnamese food when the former is too busy to handle more customers. The service at Comnam is mediocre though. We did not have much of an impression for the servers there as they were quite busy that Sunday too.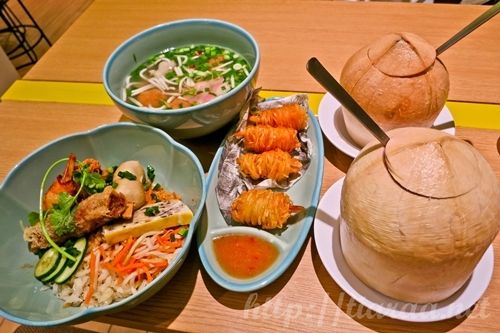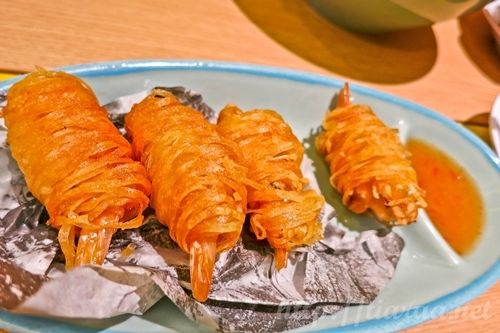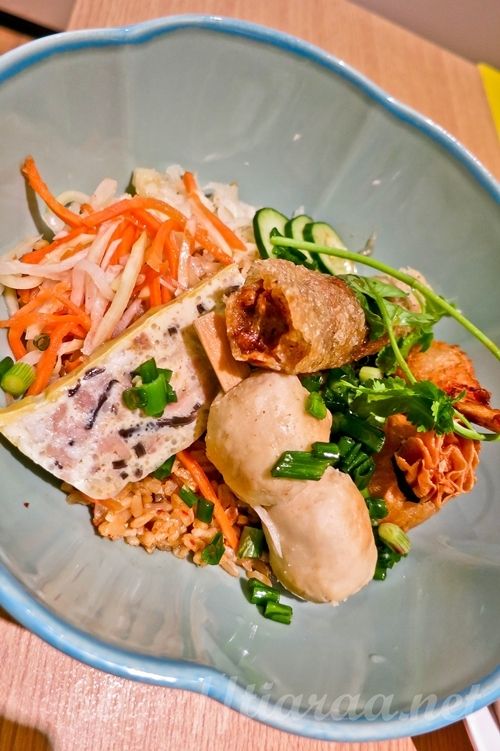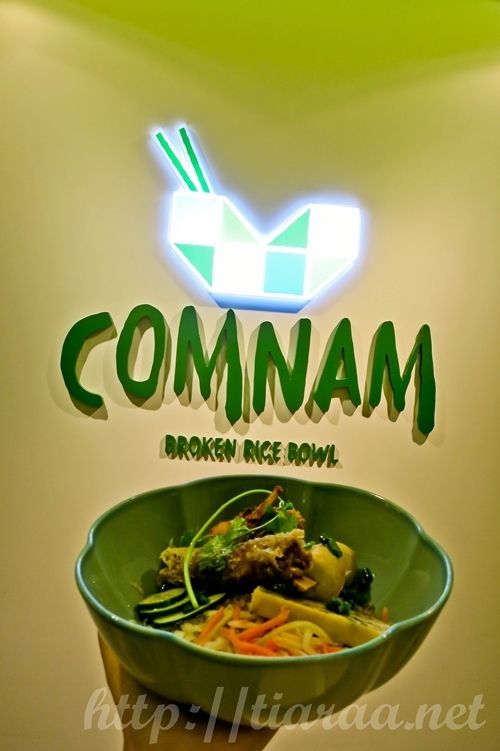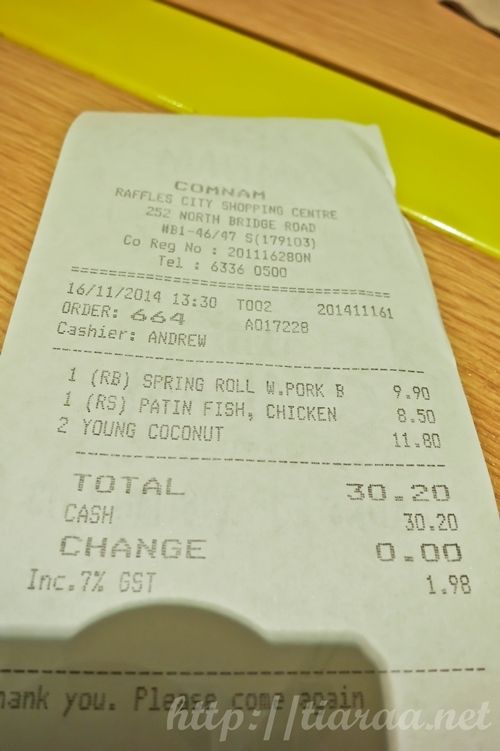 Sara ordered the broken rice in soup (3rd picture), while I had the Four Treasures Cơm Tấm (4th & 5th pictures). Her broken rice in soup comprises of fried chicken balls, bean sprouts and patin fish, while my Four Treasures Cơm Tấm consists of broken rice with sugarcane coconut-shrimp stick, Vietnamese steamed egg with pork and fungus, shrimp money bag, pickles and shrimp spring roll. As I try to cut down on my intake of rice and replace it with quinoa, I found broken rice tastes rather unique as the grains are shorter. Thus, such cool texture that comes with it. From all the ingredients mentioned, I had only had steamed egg with pork and fungus for my Cơm Tấm at Vietnam. All the ingredients complements the broken rice though. The only thing they were lacking is the fish sauce used in almost all Vietnamese dishes I had at Saigon. Sara also enjoyed having her broken rice in soup as there is no MSG in it. We were also wrongly served with the deep fried shrimp appetizer, which we told the servers after snapping a shot of it. We decided to end our meal with a Mekong Coconut each. Speaking of that, I will be writing about my journey to Mekong Delta very soon! The total cost for 2 dishes and 2 beverages came up to SGD$30.20 and I find that quite reasonable for a restaurant at town area.
OPENS DAILY: 08:00 – 22:00
NEAREST MRT: City Hall MRT Station
PAYMENT METHODS: CASH/NETS/CREDIT

Ambiance: 7/10
Service: 6/10
Food (taste & appearance): 7.5/10
Value: 7/10
Total: 7.5/10★
Yet another Vietnamese food that has yet to be known to all Singaporeans. I hope that people will begin to appreciate the food here in time to come.