Posted by swisscheese on Mar 1, 2015 in
adventures
,
bar
,
broken rice
,
coconut ice cream
,
culture
,
live band
,
milk tea
,
rice
,
saigon
,
travel
,
vietnamese cuisine
|
Greetings from Saigon! I have been here since Wednesday morning and am actually leaving in the afternoon later but I did not have much time to pen down the series of events that occurred as I had so many things to strike off from my to-do-list here. My apologies for the lack of entries recently as I was in Hong Kong in the middle of the month and I went to Jakarta for Lunar New Year and 3 days after coming back to Singapore, I found myself in Ho Chi Minh City! I guess I will tame down for the next month or so before I travel again. So enough of digressing, let's discuss on my first day at Vietnam! I could not do separate posts for the different eateries I ate at because I was afraid to take out my camera and start snapping shots on the roads of Saigon. Trust me, do not do that unless you want your cameras/phones to be snatched!
So, I touched down at Ho Chi Minh City at 8:40am on Wednesday and just FYI, Ho Chi Minh is an hour behind Singapore. As it was my first time at HCMC, Hai An offered to pick me up at the airport. Dat informed me via viber that Hai An has been waiting at the airport for me since 8:40am. However, I just wanted to be careful so I decided to get a sim card with data & calling available & it costs me 300,000 dong (CAD$17.57 / USD$14.05 / SGD$19.15). I thought that the price was fine but Dat told me that I could find cheaper alternatives elsewhere. I will keep that in mind in the future. I thought that we were taking a taxi to my guesthouse from the airport but Hai An told me he could send me via motorcycle along with my carry on cabin size luggage. I was amazed yet surprised at the same time that a luggage could be brought around with a motorcycle. Well, welcome to Vietnam! Apparently, majority of the people in HCMC use motorcycles to commute on a daily basis. Every single member of the family owns a motorbike. Through the ride, I realized that HCMC is very similar to Jakarta but I would never be able to be a pillion of a motorcyclist in Jakarta as it is forbidden in my family. After 20 minutes ride to District 1, I arrived at my guesthouse & checked in. I will touched more on my guesthouse in a separate entry.
Cơm Tấm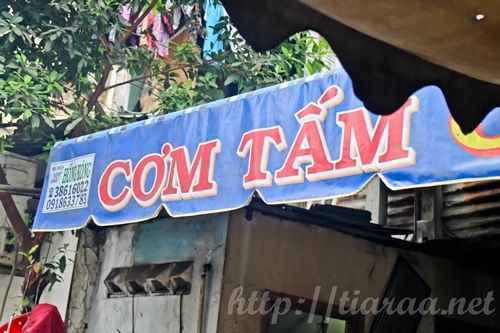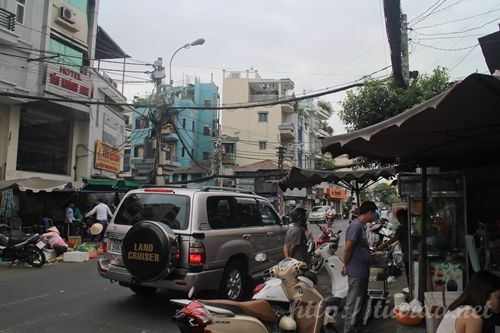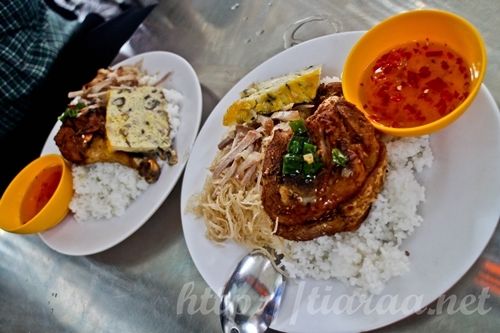 As I was hungry, Hai An brought me to have one of Vietnamese's common food and that is none other than Cơm Tấm. I have never heard of such names before despite having Vietnamese food several times. I have no idea where this is but you can find Cơm Tấm everywhere at Saigon. It's like those stalls in Singapore, whereby you choose 2-3 ingredients along with rice (菜饭) except that the ones in Vietnam is served with broken rice. Since I was sleepy, starving and totally clueless as to what was good there, I just let Hai An do the job of choosing for me. There was so much to eat that I could not finish it. I had sườn (pork), chả (shredded pork skin), bì (pork egg custard). The food is quite dry if you do not add the nước mắm / fish sauce in it. I do not know how much does this cost as Hai An paid for it.
Trà Sữa Túi Lọc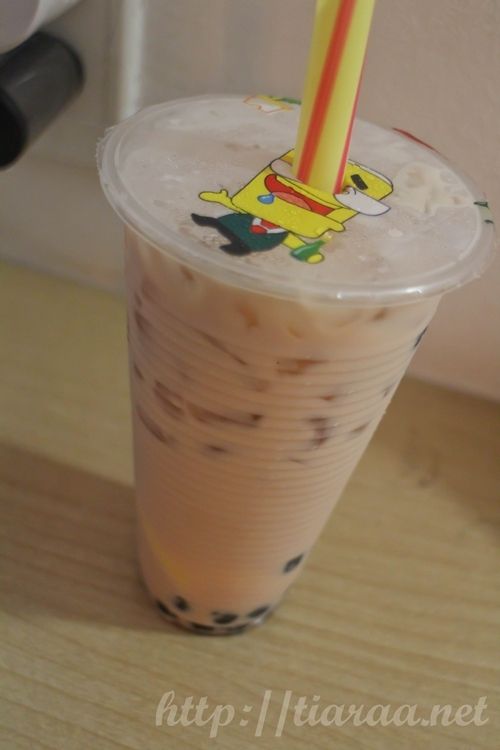 Since it was my birthday that day, Hai An treated me to a cup of Vietnamese milk tea that included egg pudding and boba in it. It tastes different from the bubble tea served at other countries as the egg pudding helps to make the drink smooth.
Pho Hung
241-3 Nguyễn Trãi,
Nguyễn, District 1
+84 8 3838 5089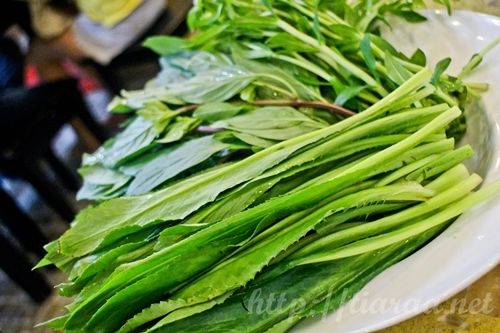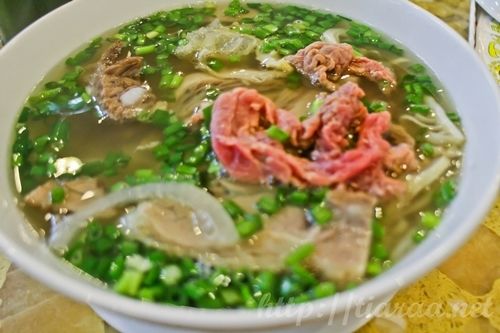 After lunch with Hai An, I went back to my guesthouse to rest while he went to work. I was so drained from not sleeping much the previous night so I really needed sleep. Dat picked me up after work at 6pm & brought me to have another Vietnamese common food that everyone knows, Pho. Although it was my first time meeting Dat, I was very surprised that he gave me "Lucky Money" / Angbao / Red Packet / 红包 because it was my birthday and it was still the Tet holiday in Vietnam. I had the pho with mixed meats but I could not finish it as it is quite hard chewing the meats due to my braces. When I first tried Rau Má / Vietnamese Pennywort Juice in Little Vietnam at Singapore, I fell in love with it as it is a detox drink. I was so glad it is found anywhere in HCMC! No idea how much the total bill costs as well as Dat treated me.
OPENS MON-SUN: 6AM-3AM
AREA: DISTRICT 1
Ambiance: 7/10
Service: 7.5/10
Food (taste & appearance): 6.5/10
Value: Nil.
Total: 7/10★
On the streets of Saigon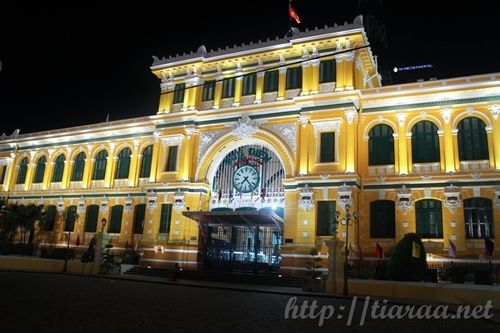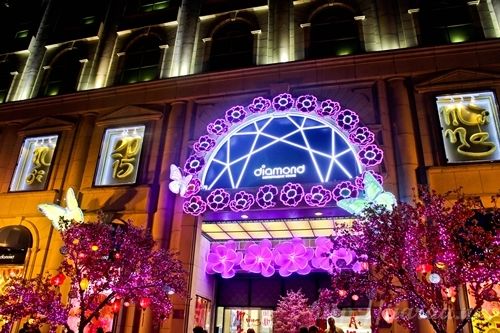 After dinner, Dat brought me to snap shots of the streets of HCMC since it looks way more beautiful at night than during the day. You can see the Bưu điện Trung tâm Sài Gòn / Saigon Central Post Office (1st picture) and beautiful night lights of Saigon city!
Kem Ba Ba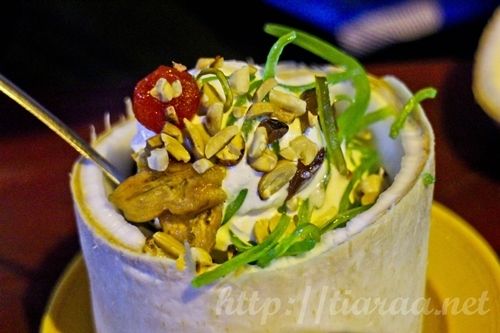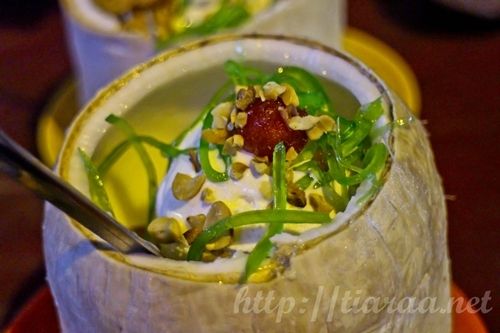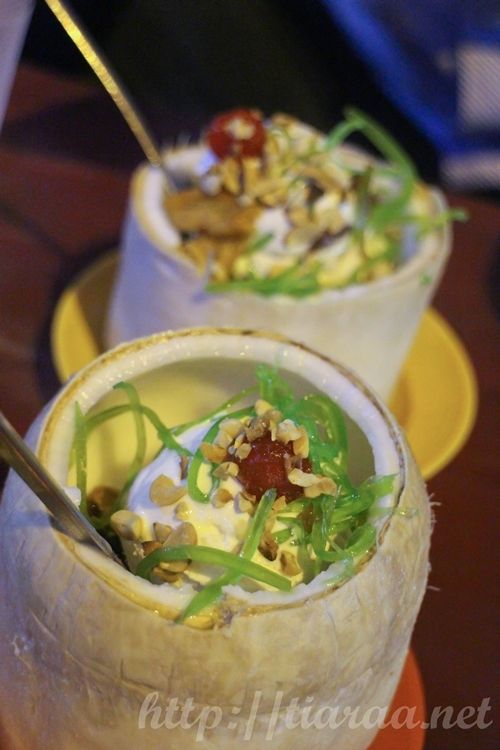 I thought that only Thailand has the magical coconut ice-cream that everyone fancies but never did I expect Vietnam to carry this too. We had a variety of choices for the coconut ice-cream so I got myself the Kem Trái Dừa, while Dat ordered the Kem Nhãn. The dessert was so good that I am lost for words. After having some bites of the coconut ice-cream, Dat's amazing friends Hoa & Tuan came and have some ice-cream themselves too. Both of them were so sweet even though it was the first day I knew them. Hoa gave me "Lucky Money" even though it was the first day I knew her while Tuan treated us for the desserts. Unfortunately, I do not know the address & costs of this place and it's food as I was brought here by motorbike and the food was paid for by Tuan.
Acoustic Bar
6E Ngo Thoi Nhiem Street,
Ward 7, District 3 (6e1 Ngô Thời Nhiệm, P.7, Quận 3),
Vietnam
+84 8 3930 7627


The last stop of the day was listening to singers singing amazing English/Vietnamese songs and people dancing to the grove of the music. I believe some of the singers have stayed in Vietnam for quite a long time as they can sing Vietnamese songs fluently despite being foreigners. What a great experience to end the night!
This concludes my first day at Ho Chi Minh City. To more entries ahead, stay tuned!