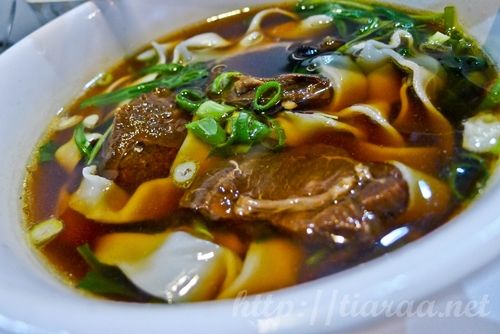 Around the corner of Pacific Business Hotel lies a stall selling Taiwanese beef noodles. Since we needed to have lunch before our flight last year, we decided to eat there.
惜福牛肉麺水餃
No. 620, Guangfu South Rd,
Da'an District, Taipei City, 106
02 2701 4847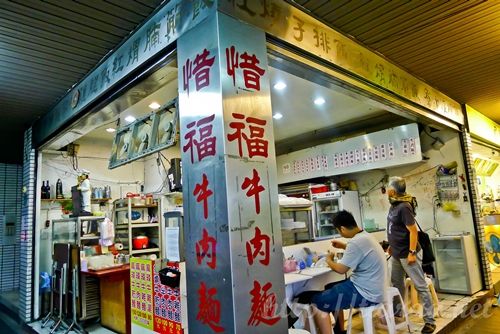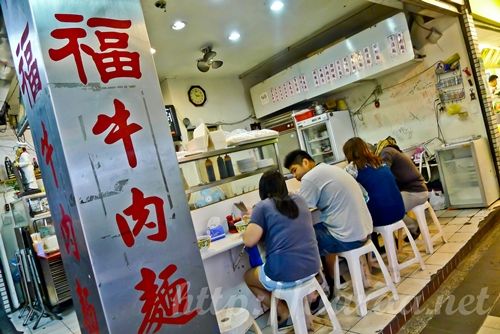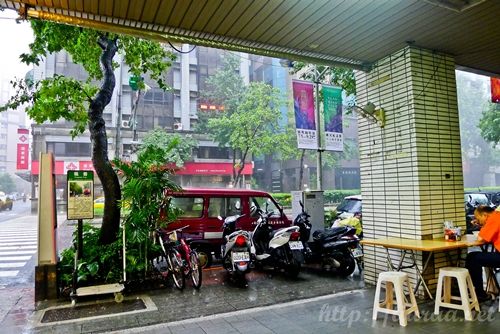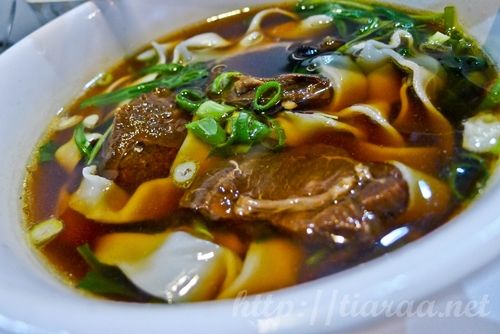 The beef noodle stall is just a random stall near the hotel. It is an outdoor dining area, just like Singapore's coffee shop and Hong Kong's dai pai dong. Each of us had a bowl of beef noodles but before we knew it, a typhoon incident occurred and everything including the tables were flying! I was so lost that I did not know what to do so I closed my eyes and squat down. By the time I opened my eyes, everyone was gone and hiding in the washroom. I did not know until my uncle came out of the washroom to look for me. I was so busy taking pictures that I only had a few bites of the noodles. Despite having just a tiny bite of the dish, it was still one of the most authentic Taiwanese food I had that trip. The boss of that place told us that we do not need to make any payment for our dishes as they stated that it was the first time the typhoon affected their stall and this never happened before.
鳳梨田鮮飲達人
No. 620之1號, Guangfu South Rd,
Da'an District, Taipei City, 106
02 2703 7073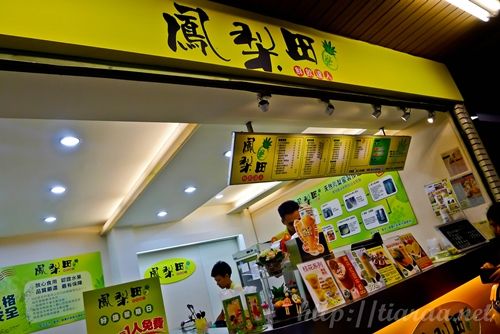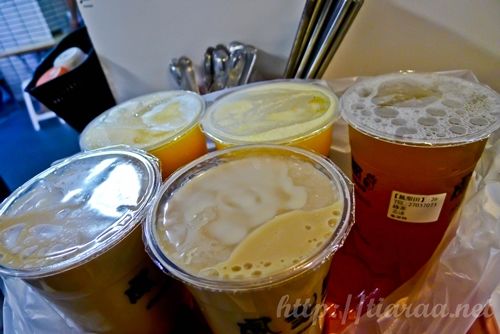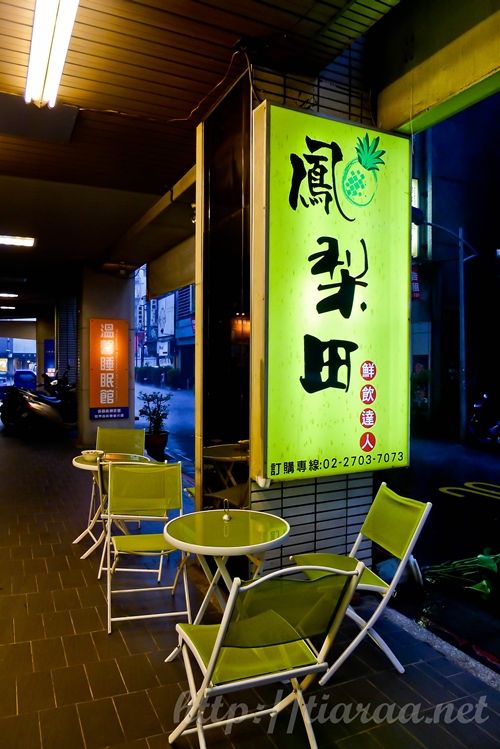 We managed to save the bubble tea ordered from the stall next to the beef noodles stall and it was very refreshing to quench your thirst after such a stressful event!!
NEAREST STATION: Xinyi Anhe Station
Although we did not manage to consume the entire dish, I was still glad that we got to try such delicious food! Everyone should give it a try if you are near Taipei 101!
Tags: bubble tea, taiwanese beef noodles
Highlights
Network
swiss@tiaraa.net
Swiss Tiara Sumarli
Create Your Badge
Food & Travels
Meta