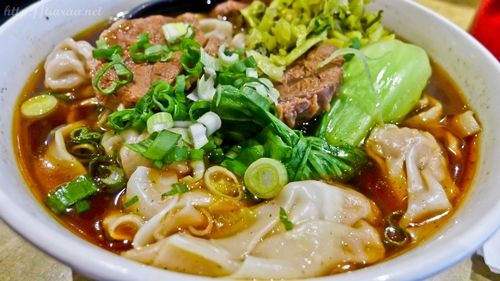 Janet and I went to Willingdon on one of the Sundays in November last year as we missed the earlier service at First Baptist Church. Since No. 1 Beef Noodle House was around the corner, we decided to have beef noodles after the service to satisfy our cravings.
No. 1 Beef Noodle House 京園牛肉麵
4741 Willingdon Ave,
Burnaby, BC V5G 3H5, Canada
+1 604-438-6648

View Larger Map
I have been hearing lots of reviews about No. 1 Beef Noodle House but have not been able to go there until summer in 2011 with Frans, Angel and Alan. However, I had diarrhoea right after I ate their fried rice so I did not go back there again until November last year. This time, we decided to have beef noodles instead. The place is a small and humble restaurant located 5 minutes away from Willingdon church. You can head there by foot with only one junction to cross over. Like many other Chinese restaurants, the servers are quite nonchalant and did not communicate much with us except for taking down our orders.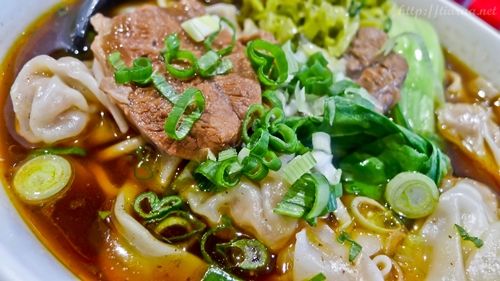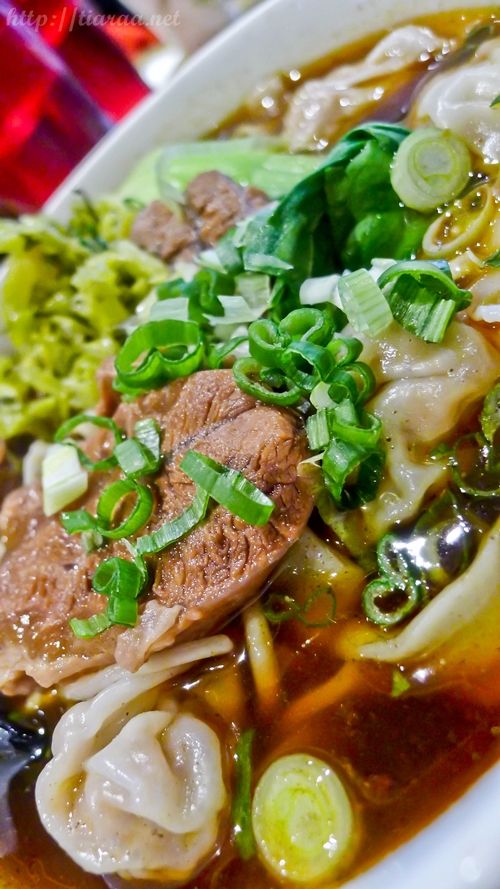 I had the Wanton Beef Noodles while Janet got the Spicy Beef Noodles. The meals cost CAD$8.25 and CAD$7.25 respectively. She found the food very delicious as the beef is very tender and cooked well. As for me, I often base my judgement by the taste of the noodles. The noodles are a little too chewy and the texture is quite hard. Janet also ordered hot Rose Milk Tea to quench her thirst. I requested for less sugar in the beverage but the drink was still sweet and very artificially made – totally not my cup of tea! Janet also could not finish the drink and we left it half empty.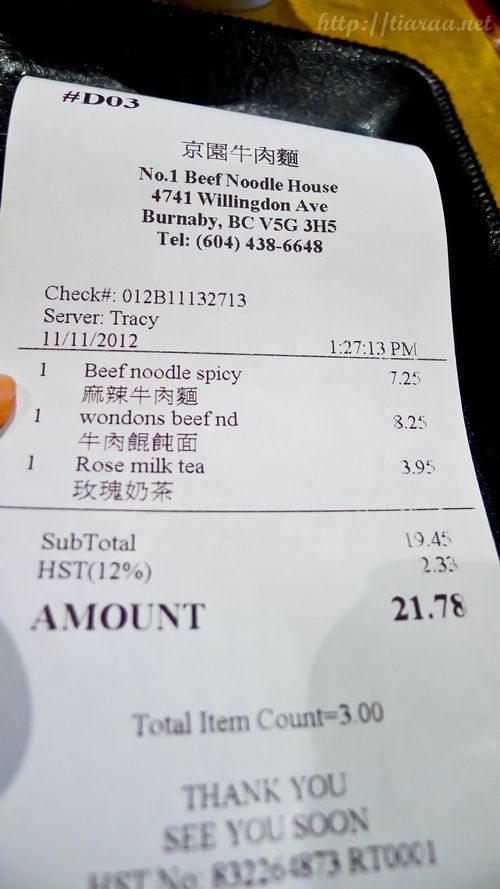 The total came up to CAD$21.78 and we topped up tips for that.
CASH/DEBIT/CREDIT
OPENING HOURS:
Mon-Thu, Sun 11:00 – 0:00
Fri-Sat 11:00 – 1:00
Nearest Station: Metrotown

Ambiance: 6/10
Service: 5/10
Food (taste & appearance): 4/10
Value: 6/10
Total: 5.25/10★
It maybe a totally cool place to fill your satiety if you are around the neighbourhood but I would not recommend you to make a trip there if you are located quite a distance away.

swisscheese*