Pancakes all over the world comes in different shapes, sizes and flavors. The Dutch has their pannekoek, the Americans have their American pancakes and Singaporeans love their Mee Chiang Kueh! There is no exception for Indonesians as they will miss their Martabak if they have been away for too long! Since I was in Jakarta for a mission last weekend, my favourite uncle brought me to have martabak.
Martabak Pecenongan 43
Jl. Pecenongan Raya, Pecenongan, 10120
0816 1875 497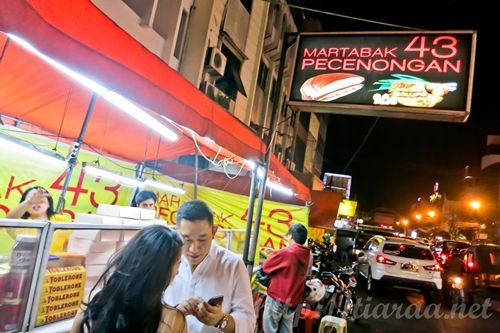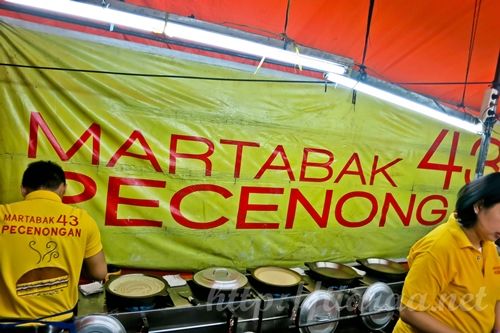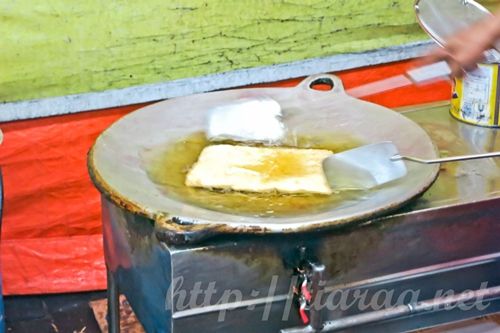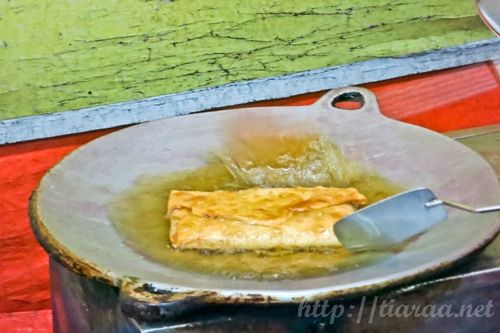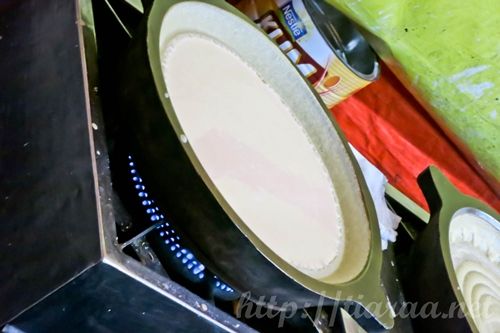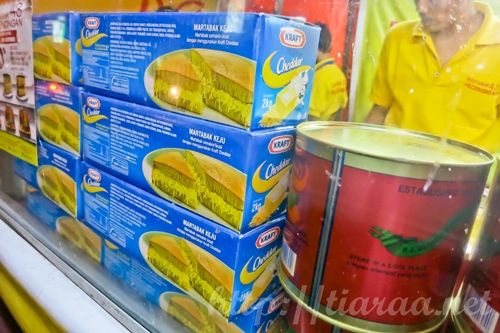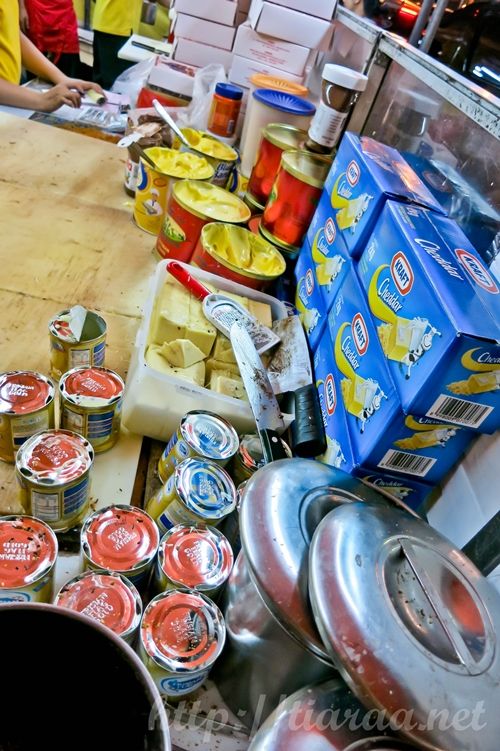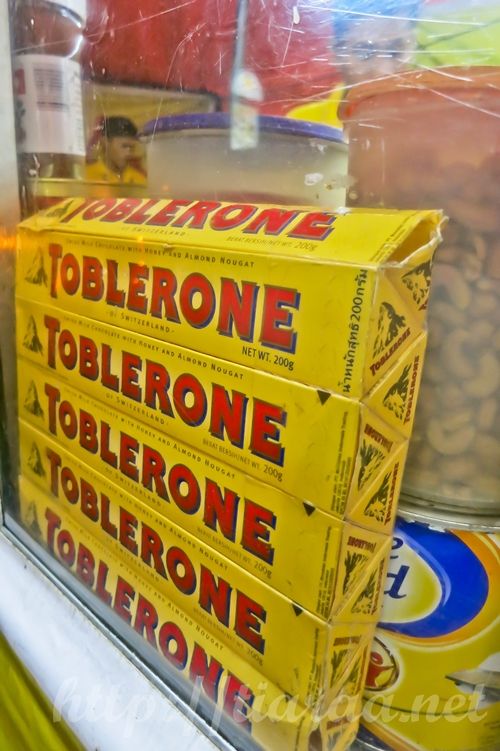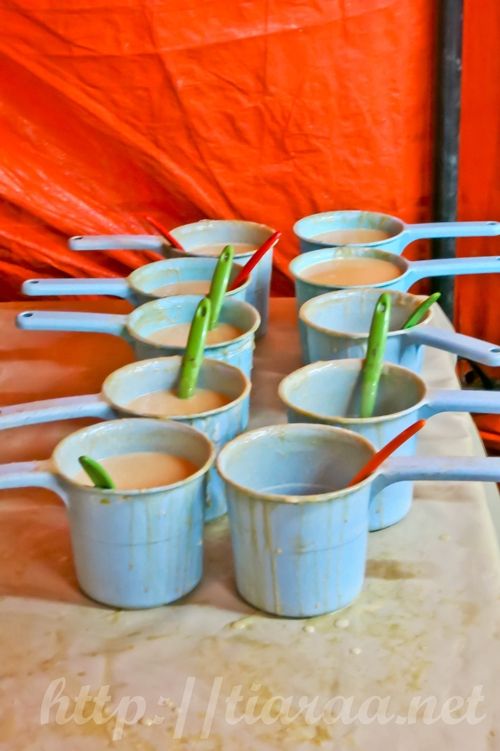 Initially, my uncle wanted to bring me to a famous martabak stall at this area and he thought that Martabak Pecenongan 43 was the one. However, he only realized that it was the stall a few minutes walk away when we left. Martabak can be found in many streets at Jakarta though. The pictures above show a little of how martabak is made. The third to sixth pictures show how the savory Egg Martabak is made in Indonesia. The vendor will take an elastic dough and slap it on an oil surface before stretching and spinning the dough until it becomes very thin. After which, the dough is cooked in a pan filled with LOTS of oil. After the dough is cooked, eggs, meat (chicken/beef/mutton), cilantro and green onions are filled in the pan-fried bread. As seen in the last picture, mixtures for the Martabak Manis (sweet) are placed in miniature pails for easier access when orders are placed.  Martabak Manis is cooked differently from the savory martabak as seen in the 7th picture as a thin egg batter is preferred. The 8th-10th pictures show the fillings for Martabak Manis. After the sweet martabak has been cooked, either Blue Band margarine (lower quality) or Weisman butter (higher quality) will be spread on the pancake. Next, the vendor will either put a layer of nutella / melted Toblerone on it. The pancake is then filled with peanuts, chocolate rice and Cheddar shredded cheese.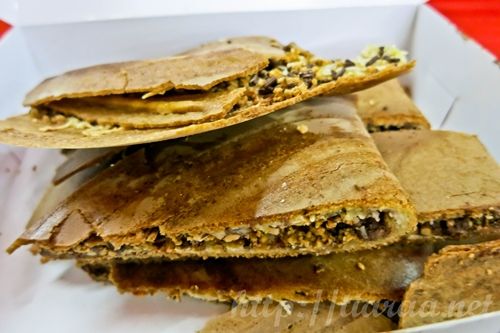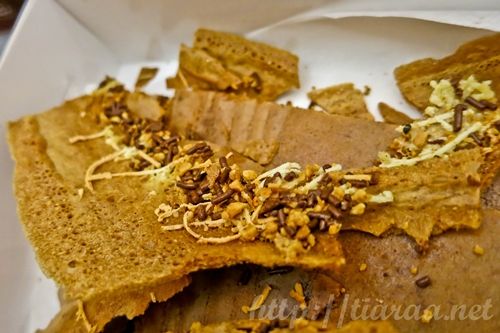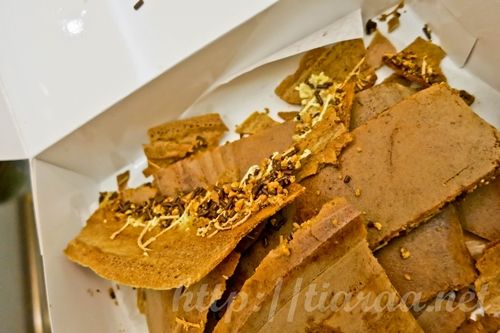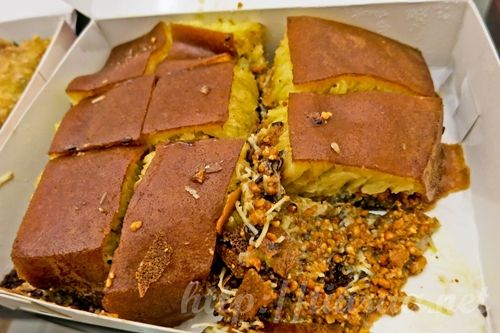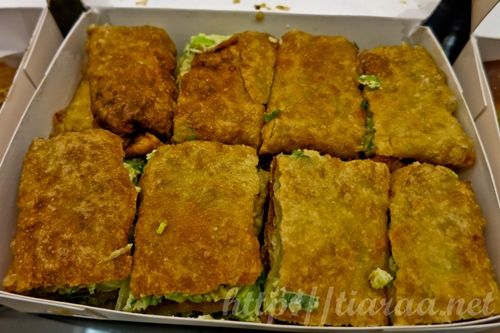 My grandma would always bring both types of Martabak to Singapore for us to consume it but I never touched it at all as I felt that it was too dense for me. My two sisters love the normal Martabak Manis (5th & 6th pictures – Manis Keju Coklat Kacang – 100,000 Rupiah) and my brother enjoys the savory Martabak (7th & 8th pictures – Martabak Telor Daging Ayam – 80,000 Rupiah) the most. I am not a big fan of  either of the martabak but after trying the extra crispy Martabak Manis at Jakarta when I went there during the weekend two weeks back, I love the crispy Martabak Manis the most (2nd-4th pictures – Manis Tipis Kering Keju Coklat Kacang – 70,000 Rupiah). It was love at first bite and that would be the only Indonesian martabak that I eat. Anything crispy is delicious for me and the surprising thing is this crispy Martabak Manis is not as sweet as the normal Martabak Manis according to my grandma. My grandma told me that we could ask for less sweet and sweet oil in the future and I will definitely keep this in mind.
PAYMENT METHODS: CASH ONLY
OPENS DAILY: 18:00-24:00

Food (Taste & Appearance): 8.5/10
Value: 9/10 (less than USD$1)
Total: 8.75/10★
Martabak is one of the essential food to try at Indonesia as it is SINFULLY DELICIOUS yet CHEAP!