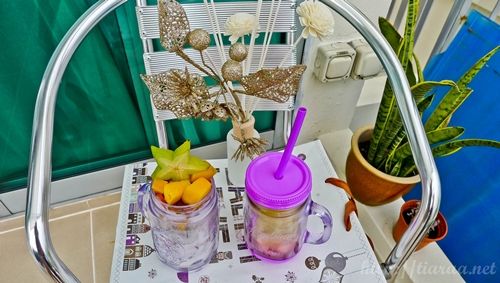 I arrived back in Singapore from LA on the 1st of January when the clock strike midnight. Imagine counting down at the airport? What a way to start the year, really! Then again, it was a new beginning in my own country that I am so foreign to – Not sure if it was something I look forward to though. Anyway, after 4 days of satisfying my craving for local food and looking for a grocery store that caters to my clean eating needs, I finally made another combo package: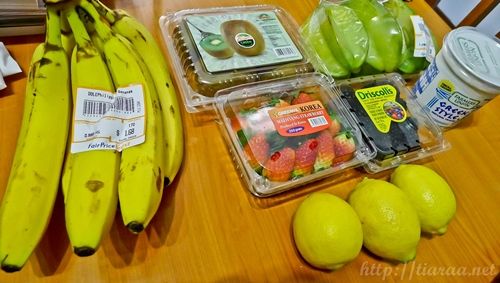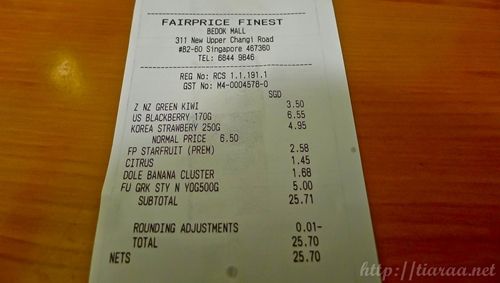 It was my first time shopping for clean eating ingredients in Singapore and boy, was it expensive! Unlike LA where fresh almond milk is readily available and A LOT cheaper, I could not find any in Singapore. At a later time, I managed to find almond milk in it's UHT packaging though. At that moment (5th January 2014), I needed to consume my clean eating food again or I will feel that something is amiss so I just settled for the Unsweetened Silk Soy Milk in UHT packaging for my base milk. My dad tried the fresh unsweetened Silk soy milk in LA last November and it turned out to be my dad's favorite milk base. He has been drinking it since he found the UHT packaging in Singapore. Prior to my message regarding the prices of the fruits, I would just like to comment that Singapore does not have any natural resources. Thus, it is VERY hard to go for local food here. Most fruits and vegetables are imported. I would not say that the Kiwis are expensive as it is imported from New Zealand. The Korean Strawberries are also cheaper (SGD$4.95) than the US Strawberries (SGD$7++) sold at the grocery store due to the proximity of the country to Singapore. Since Blackberries are imported from the States, it is a no brainer why it costs SGD$6.55. Fruits such as starfruits, bananas and lemons are a lot cheaper as many of these fruits can be found in tropical countries nearby. The Greek Yogurt under the Farmer's Union brand costs SGD$5, which is almost the same price as the Honey Greek Yogurt (USD$4.99) I bought from Trader's Joe.
A. PARFAIT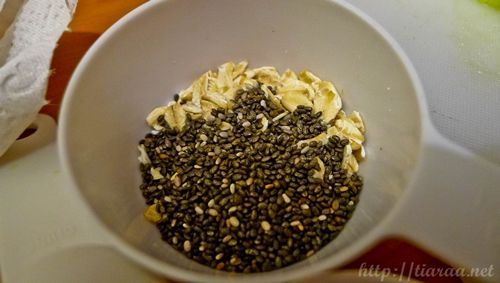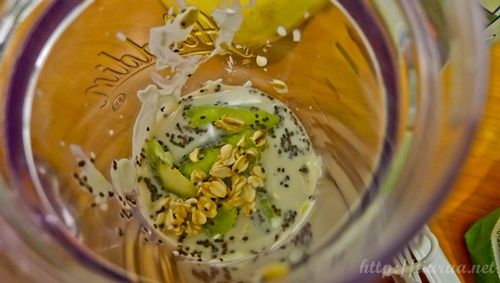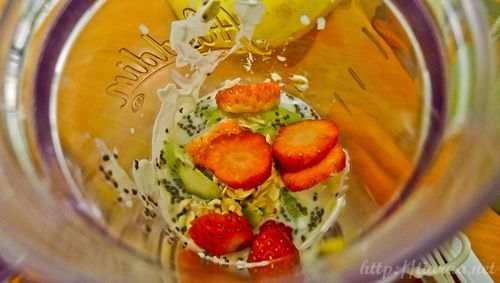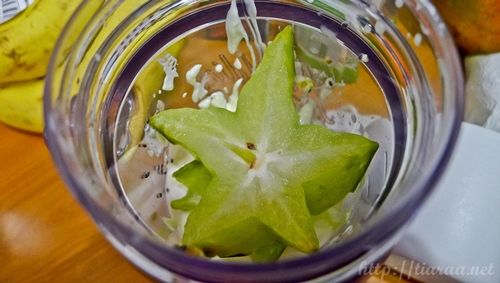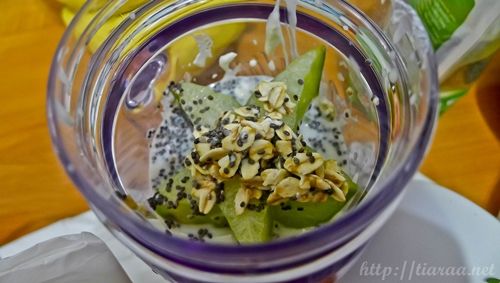 It was my first time making overnight oats so I went to snap shots of the step-by-step illustrations for you. In chronological order, I put the following into the mason jar:
- handful of blueberries

- a layer of greek yogurt

- half kiwi (sliced)

- a layer of greek yogurt

- 1 teaspoon of chia seeds, 1 teaspoon of rolled oats and 1/4 cup of unsweetened silk soy milk

- 3 strawberries (sliced)

- another layer of greek yogurt

- slices of star fruits

- chia + oats + soy milk combo

- mangoes (diced)

- a layer of greek yogurt

- 1/2 kiwi and 3 strawberries (sliced)

- silk soy milk and 1 teaspoon of cacao powder

topped with:

- mangoes

- starfruits
FINAL OUTCOME OF MY PARFAIT: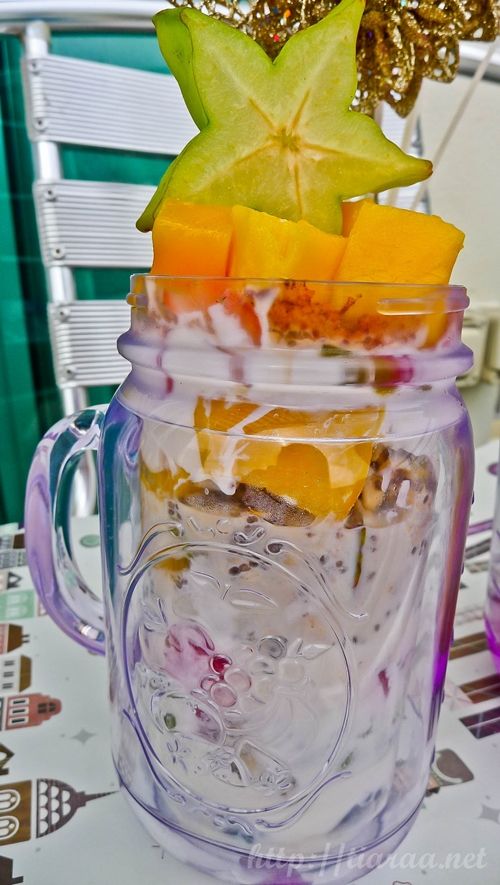 TA-DAH!!! Here is my final product of my parfait!! I love the fact that mangoes are so sweet in tropical countries!! I can consume that in most of my overnight oats/parfaits/juices here. The starfruit is a little too big to put it in the mason jar though but I let it slide this time. Due to the strawberries being imported, strawberries from Korea is A LOT sweeter than the ones at the States. I hope that this will encourage you to eat healthier (even if it is only for breakfast!). I started out only consuming juice/overnight oats for breakfast and now, I'm honestly eating clean eating food for breakfast and lunch on weekdays. I am still trying to not dine out too much on weekends or dinners on weekdays.
B. FRUIT INFUSED WATER
I started experimenting with fruit-infused water on my last day of LA but I continued experimenting with it everyday in Singapore. This time I put the following fruits in it and left it overnight in the fridge:
- 1

/2 starfruit (sliced)

- 4-5 strawberrries (sliced)

- 1

/2 lemon (sliced)
Again, I alternated the fruits by slices so that the taste of the fruit can be distributed evenly. I found that Starfruit is redundant in fruit-infused water as it does not give any taste to the water and I will never use it again. Strawberries infused water consists of folate that promotes healthy hair and gives your skin a vibrant glow. As for lemon water, it will lower the absorption of sugars from food due to the high acidic content and assists to rid toxins that are settled in the digestive tract.
COMBO PACK #2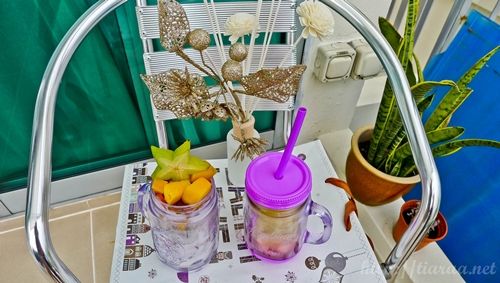 Here is a presentation of my second combo pack that I have made and I definitely have more to share. Stay tuned!