I am starting on my 3 days smoothie cleanse with Wholelife Consultancy today and that reminds me of my juice cleanse that I did last year. Early last June, I decided to go on a 3 days juice cleanse with Beauty Cleanse.
BEAUTY CLEANSE
89 Short St,
Singapore 188216
9371 7949
As I was feeling very unhealthy at that time, I felt that I needed to detox and wash out all the toxins. I did a lot of research before choosing Beauty Cleanse over the other juice companies in Singapore such as Sana Cleanse, HIC Juice, JOOB and such. Anoter reason why I chose Beauty Cleanse is because of the cost. Let's be realistic here. It is not cheap being on a juice cleanse. Since it was my first time trying the detox, I decided to choose the "Beauty Boost" package with supplements for a period of 3 days, which costs SGD$320 inclusive of delivery fees.
PRE-CLEANSE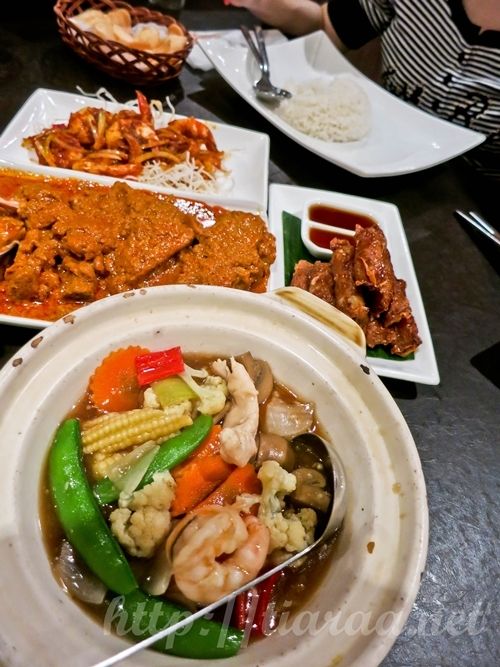 My cleanse started on the 9th of June last year. However, my pre-cleanse diet was very bad. What we supposed to do was the following:
Drink warm water squeezed with lemon first thing in the morning.

Take Vitamin C tablets (1000mg Effervescent tablets), which will help the body to produce a liver compound called glutathione that will push toxins out of the body.

Colonic hydrotherapy so that toxins can be flushed out as well.

Sea salt scrub to improve the lymphatic system.
Avoid a huge portion of dinner the night before the cleanse in order to reduce the initial impact of the cleanse.
Exercise to prepare the body effectively for the detoxification.
Work on mind set – "Deal with your mind and your body will follow"
Let's review what did I accomplished during the pre-cleanse:
Drink warm water squeezed with lemon first thing in the morning.

Work on mind set – "Deal with your mind and your body will follow".
The craziest thing was I started my cleanse on the 9th of June (Monday) but was in Johor Bahru from the 4th-7th of June (Wednesday-Saturday). During my trip there, I did very well consuming lots of vegetables and fruits at the hotel buffets. When I met Mary on Friday night and after the retreat on Saturday, we had lots of food starting from curry fish head, red bean bun and pies before I went back to Singapore on Saturday night. The worst thing was I had a heavy dinner at Grandma's with my family (as shown above) the night before my cleanse. This shows that I did not cut dairy products, meat, refined sugar, salt, processed food and meat before my cleanse so that was a bad start to the beginning of something new…
3 DAYS JUICE CLEANSE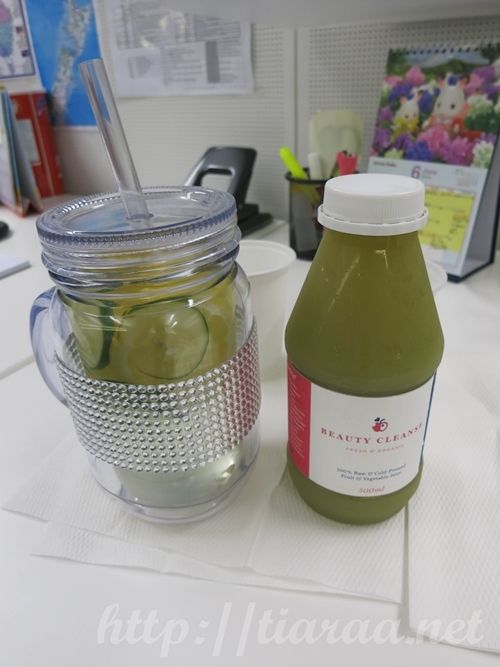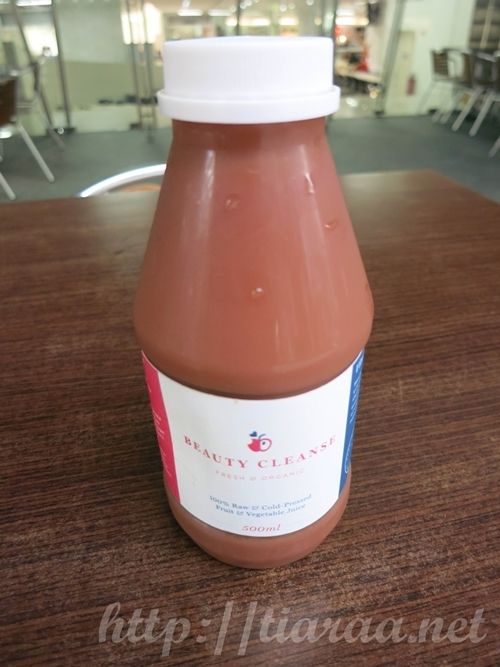 Every morning even until now, I drink a cup of warm water with fresh lemons squeezed in so that was never an issue to start my morning during my pre-cleanse, Beauty Boost cleanse (2nd picture) and post-cleanse.   On my first day of my cleanse, I drank  the MeanGreen B (3rd picture) for my first juice. This includes celery, ginger, romaine , celery and green apple. You are supposed to mix your saliva with the juice and chew your juice prior to gulping it down. The bottle of juice can be drank in small frequencies but within an hour. After drinking half of the juice, I put a flat tablespoon of colosan powder and mixed it with the other half of the juice. Beware that the colosan powder has a laxative effect. Thus, you will be running into the washroom countless times to move your bowels. After drinking the first juice, I was instructed to wait for half an hour before taking the supplements. The supplements (1st picture) consist of the following:
2 spirulina tablets – promotes blood pressure, helps to detoxify blood, organs and bowel system and supress bad bacteria

2 capsules of flaxseed oil – contains essential fatty acids needed to increase metabolic rate

2 capsules of liver support supplements called milk thistle - replenish glutathione, support fat metabolism in liver and promote bile production

1 capsule of acai berry – antioxidant functions, controls appetite while keeping blood sugar on even kneel
Please note that you should consume lots of water during the cleanse so it can assist to wash out the toxins as well. That explains why I have my fruit-infused water in the picture as well. 1.5-2 hours after taking the first juice, I had my second juice named Spicy Lemonade (4th picture). This comprises of cayenne pepper, lemon and honey. My third juice comprising of red cabbage, carrots and ginger was consumed during lunch with my colleagues. It turns out that I did not even feel tempted to eat even though they were eating.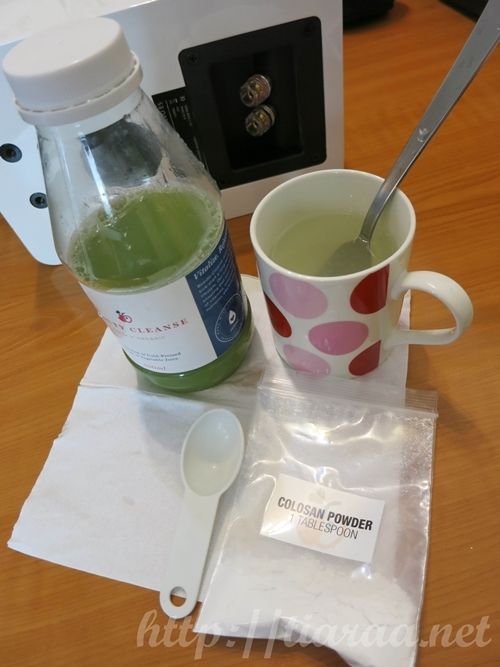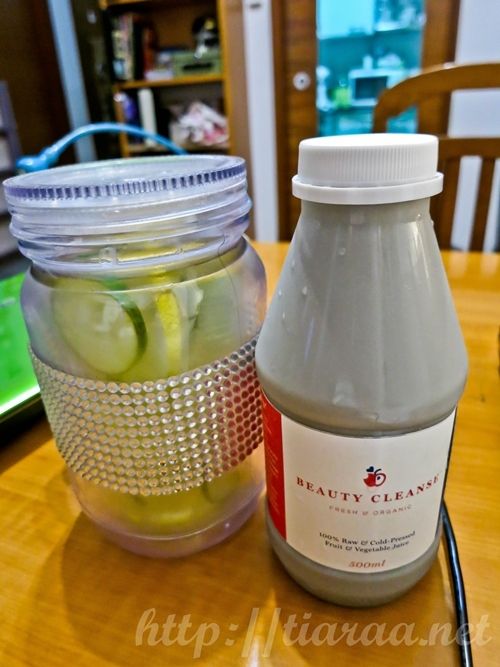 The 4th juice comprises of pineapple, cucumber and apples and again after drinking half bottle of the juice, I need to pour in another flat tablespoon of coloson powder and mix it with the juice before finishing off the juice. You have no idea how laxative the colosan powder is but I felt much lighter after the cleanse! Next was a cucumber, honey, lemon and mint juice for my fifth juice and my last juice is none other than everyone's favourite bottle – the Nut Mylk. The nut mylk comprises of just cashew nut and honey and this is usually the last juice so as to keep you full prior to sleeping. I always feel so happy drinking this bottle and it is like a victory reaching to it. As the saying goes, "Save the best for LAST!"
For those 3 days, the same procedure goes with having warm lemon squeezed water, having half of the first juice of your choice mixed with colosan powder, waiting for half an hour after finishing the first juice before taking the supplements, continuing the cleanse until the last half of the forth juice to mix it with the colosan powder and ending the night with the nut mylk as the last (sixth) bottle. Beauty Cleanse always check in with you by calling or texting you when you are going through the process and they never fail to email you with tips like taking gentle exercises and hydrating yourself. It is a very good detoxification doing the jucie cleanse as it can help to change your eating habits and lead a healthier lifestyle.
POST-CLEANSE
DAY 1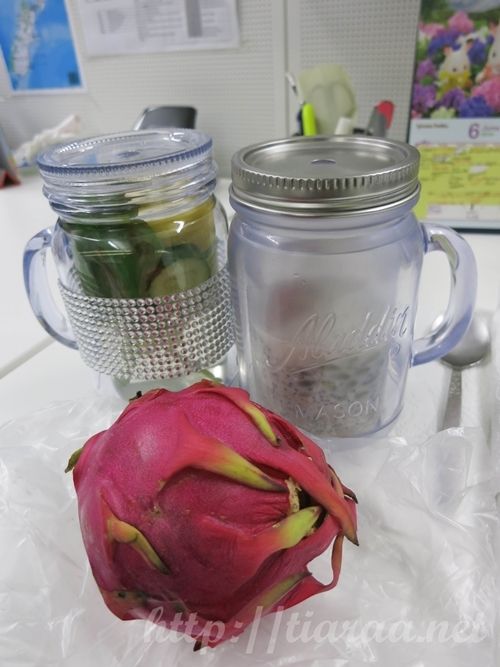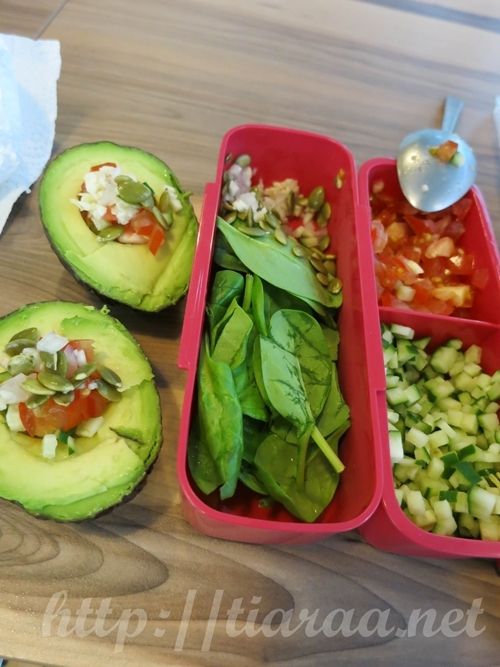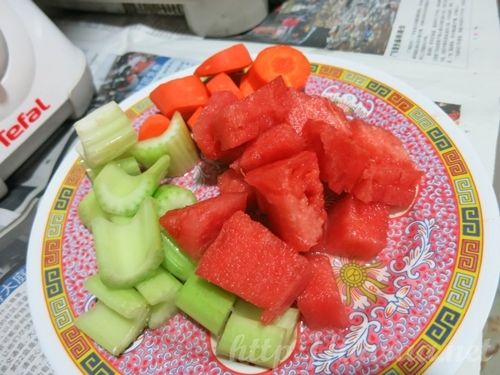 The above are my food intake for the first day after post-cleanse. I had my red dragonfruit and overnight oats for breakfast, avocado with tomato, onions, spinach, cucumber and pumpkin seeds for lunch and watermelon, carrot and celery juice for dinner. I was so glad to curb my cravings on the first day of the post-cleanse.
DAY 2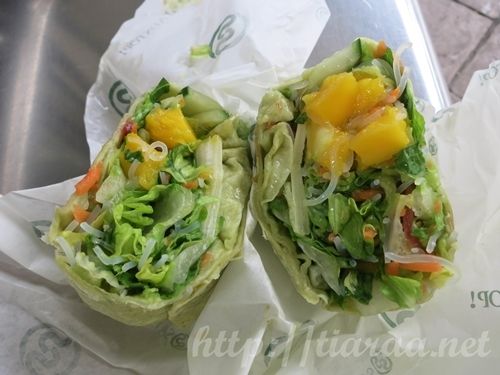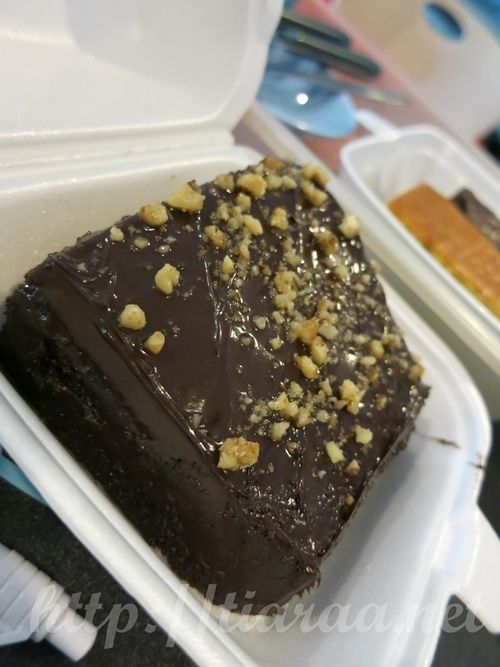 On the second day of my post-cleanse diet, I had peanut butter overnight oats and blueberries for breakfast, shared salad and mushroom soup for lunch and spinach wrap consisting of romaine, vermicelli, cucumber, cherry tomatoes, mango and carrots topped with thai lemon dressing for tea break. Things were going so well until I visited Steph when she was housebound due to an accident. She offered me packaged drink initially and I rejected. Then, her mum brought home cakes from AMK. As a respect, I had to take a bit of it.
DAY 3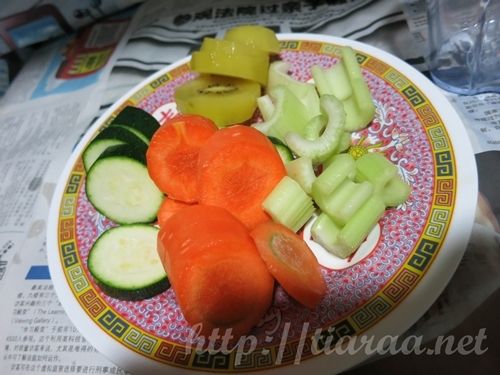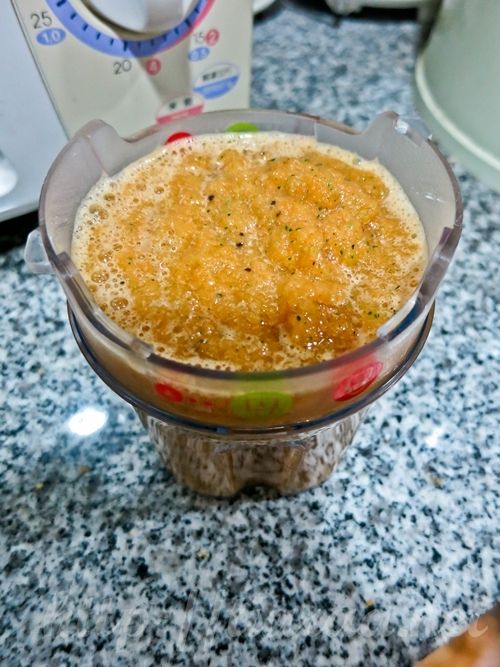 On the third day of my post-cleanse, I had carrot, cucumber, kiwi and celery juice in the morning then I wasted my entire cleanse because of beer fest during the night! Scratch that, I would not call it wasted but after a cleanse, the toxins will be rid of better. Oh well, I hope the cleanse this time will be better! So far, I am doing good but I hope to continue progressing to optimal health. I will update more about my current 3 days cleanse with Wholelife Consultancy soon!