Since my first solo trip to Bangkok & Hong Kong in August 2014, I was craving for another solo trip on my birthday this year. I chose Ho Chi Minh City but I have no idea which hostel to turn to. Lubd in Bangkok was such an excellent hostel that I was looking for similar standards like that in Saigon but could not find any. I ended up choosing an AIRBNB. However, when I consulted with Dat, Thuy & Vanessa about this, they told me that the location was so bad so I cancelled that reservation and searched for a better place to stay. I checked hostelworld and tripadvisor and realized that Vy Khanh Guesthouse is rated first and third place in these websites respectively. Thus, I decided to go ahead and book this place for my 5D4N stay at Saigon.
Vy Khanh Guesthouse
241/11/6 Phạm Ngũ Lão,
Hồ Chí Minh, Vietnam
(08) 3837 3551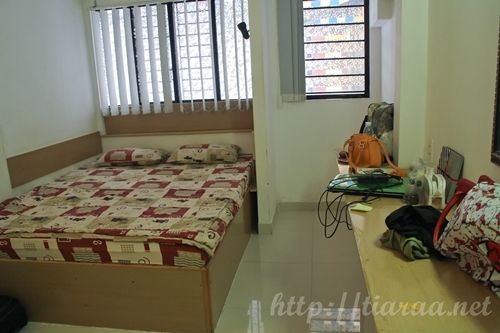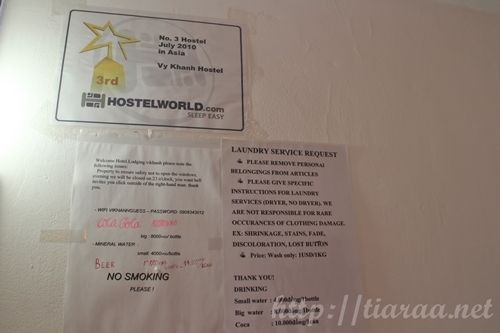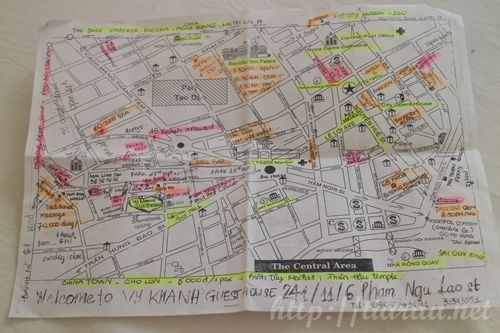 If you view all the pictures shown in agoda, hostelworld and tripadvisor, you will realize that none of the pictures posted there is the same as my pictures. This is because the rooms posted in these site belong to the guesthouse depicted in the first picture. However, I was staying on the third floor of the guesthouse opposite Vy Khanh and the entrance of it is shown in the second picture. My friend sent me to the guesthouse via motorcycle and it was such as cool experience. It took awhile to find the guesthouse but since my friend asked around, we managed to locate it in a small alley. Vy stated that there were no more rooms left in the Vy Khanh Guesthouse so we had to stay in her cousin's guesthouse opposite. Anyway, it is run by the same family so it will do for now. As you can see from the pictures above, my room is quite big and spacious. I had lots of space to put many of my items. I also had two glasses of welcome drink, which tastes a lot like ribena but the lady told me that it is a type of juice. The host and the family are very friendly. They lent me a motorbike helmet throughout my stay there as I needed it while riding on a motorbike with my friend. Vy also gave me a map, which is highlighted in different colors. The yellow highlighted areas represent the place to go for sightseeing such as the Reunification Palace and the Saigon Outpost. The orange highlighted areas is for the recreational places such as the skybars and places which offers massages and the pink highlighted areas are for restaurants that serve delicious food. I found the map pretty neat for me to roam around district 1 on my own and thankfully, this guesthouse is in the heart of district 1 so it is easy to roam around anywhere.The host's cousin was also very sweet to wake up in the wee hours of the morning to open the guesthouse if I came home late. The only issue was that the lights in the toilet attracted lots of mini light flies and they stayed on until the morning so when I told the host about it, they were very nice to try to minimize having the light flies come to the toilet.
I would not say that this guesthouse is one of the best I have stayed in but it is decent considering the strategic location and price. The total price for my 5D4N stay was USD$80 (CAD$110.91 / SGD$113.14), which is totally worth it!