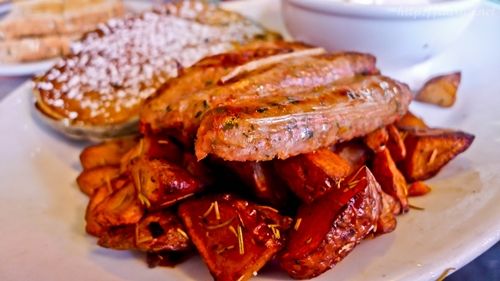 Audrey and I have not spend quality time together for the entire fall semester last year. We finally met up 3 days before she left for her vacation to Asia. I was clueless as to where to go but since she wanted to dine at Yaletown, I think that Templeton would be a good idea as it was also convenient for me to take the Canada Line from the airport.
The Templeton Restaurant
1087 Granville St,
Vancouver, BC V6Z 1L2, Canada
+1 604-685-4612

View Larger Map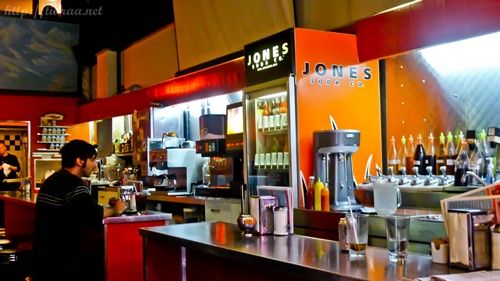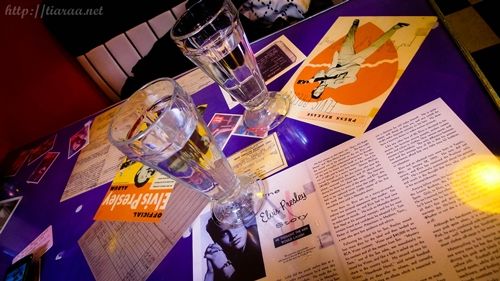 The Templeton is not really very close to Yaletown station but in between Granville station and Yaletown station. The restaurant brings you right back to the old school days. It is an old diner with retro moments. There are very few servers to cater to the massive crowd. They should really work on getting more manpower for the restaurant.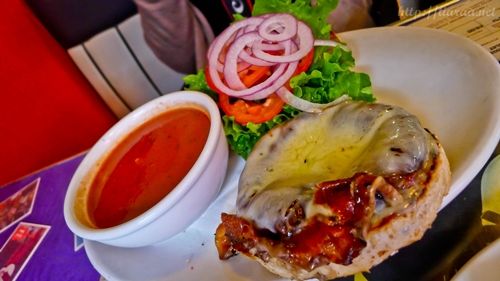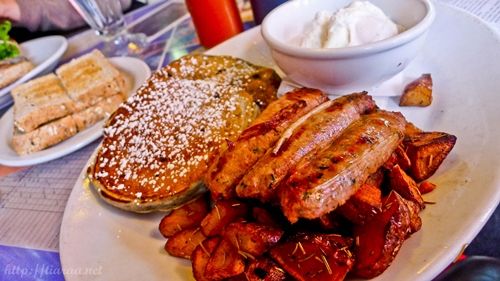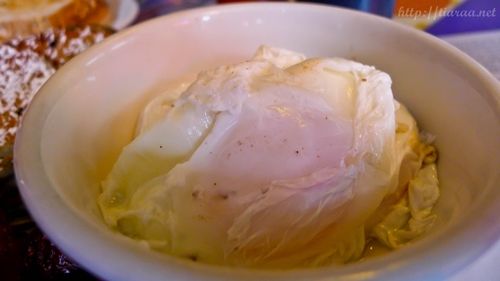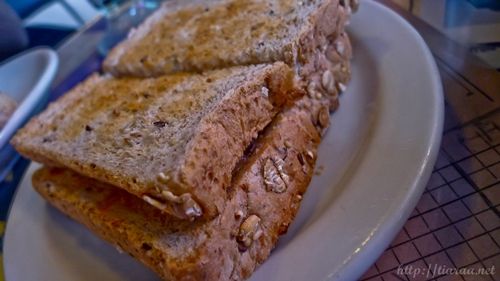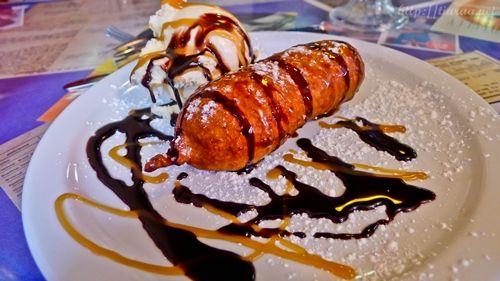 Audrey got herself the Portobello Mushroom Burger, which costs CAD$10.50. It is a vegetarian burger made of multigrain kaiser and filled with marinated portobello and grilled asiago cheese. As for me, I love American breakfast with both savory and sweet breakfast items so I decided to get the Big Ass Breakfast. This breakfast item is very flexible as you have many choices. I chose poached eggs for my 3 eggs as I love runny eggs. Between turkey sausage, bacon and veggie bacon, I had turkey sausage as I find bacon quite salty. Since I am choosing wholewheat toast instead of potatoes, I got the blueberry banana pancakes topped with icing sugar over the cinnamon french toast. The dish is fine for casual dineouts but not outstanding. It is served in a large portion, which is worth CAD$12. We ended the meal with their Deep Fried Mars Bars that costs CAD$5. It is served with a scoop of ice cream and topped with icing sugar and chocolate and caramel sauces. Everyone should give the deep fried mars bar a try as it brought me to heaven and back.
Ratings for Big Ass Breakfast: 3/5★
Ratings for Deep Fried Mars Bars: 4/5★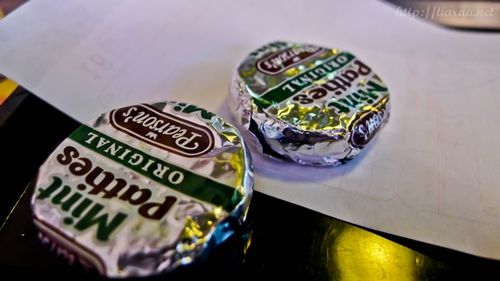 The total bill came up to CAD$31.92 and we topped 15% for tips.
ACCEPTS CASH/CREDIT CARD/DEBIT CARD
OPENING HOURS:
Mon-Thu, Sun 9 am – 11 pm
Fri-Sat 9 am – 1 am

Ambiance: 8/10
Service: 6/10
Food (Taste & Appearance): 7/10
Value: 7.5/10
Total: 7.13/10★
In conclusion, dress comfortably and head to The Templeton for a hearty meal.