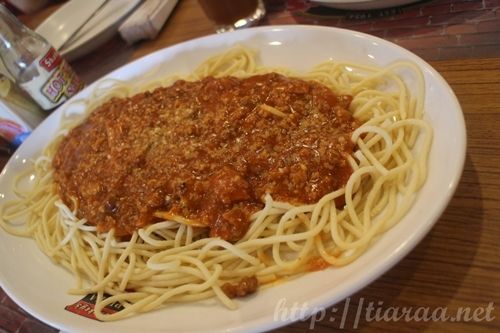 On our second day being at Manila, Jia Ling and I chanced upon Yoke Hing, Nelly and Alex while enjoying our breakfast buffet at Bellevue Hotel. We managed to catch up a little and rant about our supposed horrible Airbnb host  who ditched picking us up when we arrived at the airport and called us two hours later after we did a last minute booking at the Bellevue. While engaging in the conversation, Yoke Hing told us that Wilma suggested bringing us to Greenhills along with Berns. Alex did not want to tag along to shop and Nelly was feeling very tired so they did not come but Jia Ling and I got ready by noon and we met them at the lobby. Wilma's brother was so sweet and brought us to Greenhills Shopping Centre because we wanted to shop for cheap clothing!
Shakey's
Ground Floor, Greenhills Shopping Centre
Padilla Arcade Greenhills, San Juan Manila
+63 9175204506

First, Wilma knew that our tummies will be growling because the ride from Alabang to Greenhills was a little long so Wilma brought us to one of Manila's famous pizza parlor and that is none other than Shakey's! The store is filled with old school graffiti and wooden decking and brick-like walls to provide a cozy ambiance for the customers. That is precisely why there are many kids' birthday celebrations held there as it is a family restaurant. Shakey's was founded in Sacramento, California by Sherwood Shakey Johnson on the 30th of April 1954. It was first established in the Philippines in 1975 but it became so popular that there are more than twice the number of outlets in the Philippines as compared to the remaining outlets in the United States. Wilma commented that there is a branch located at Woodlands in Singapore but the standard there is really very bad.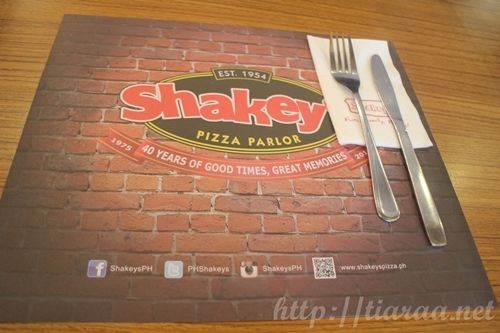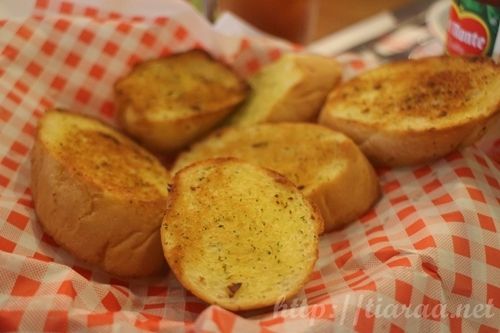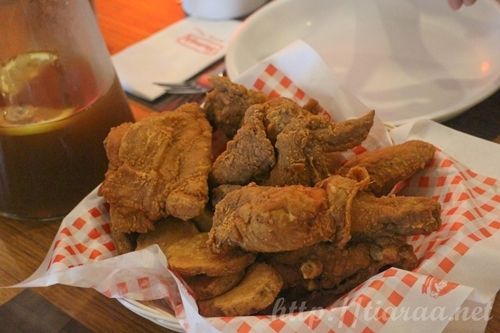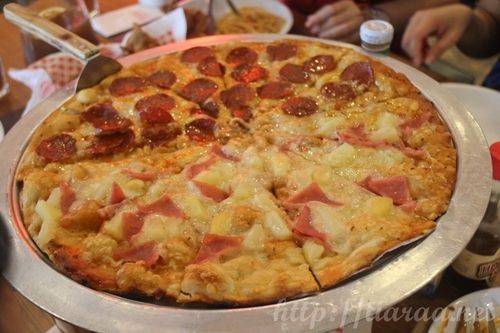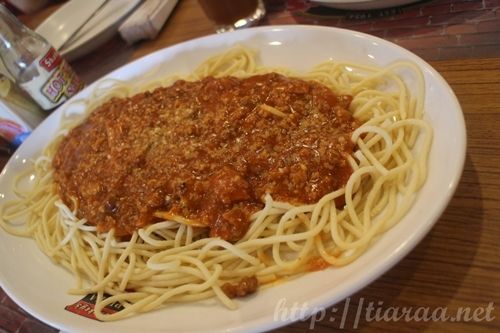 You can either call this a casual dining restaurant or a fast food chained restaurant as the food served are practically similar to Pizza Hut, Canadian Pizza and such. There were a couple of family deals in Shakey's and Wilma ordered the 3rd deal from the menu. The deal costs 1575 pesos (CAD$46.36 / SGD$47.10 / USD$33.41) and comprises of Garlic Bread (2nd picture), 7 pieces of Shakey's flavorful chicken (3rd picture), Thin Crust Pepperoni & Ham Pizza (4th picture), Spaghetti Platter (5th picture) & 2 pitchers of House Blend Iced Tea (last picture). It is fairly inexpensive if you ask me as it will cost a bomb for such a deal in Singapore! Jia Ling and I love the garlic bread as the garlic has a good spread and the bread is very crunchy. The chicken and spaghetti are mediocre but the pizza takes the cake! The iced tea was good to wash down all the fried items we ate. We had a great time with Enzo entertaining all of us with his thoughts, that little cutie pie!
Opening Hours:
Sunday-Thursday: 9am-10pm
Friday & Saturday: 9am to 11pm
Home delivery available
Payment Methods: CASH/CARDS

Ambiance: 7.5/10
Service: 7/10
Food (taste & appearance): 6.5/10
Value: 6.5/10
Total: 6.88/10★
I knew that my childhood favourite family place to hang out in was at McDonald's because my dad would bring us there to have hashbrows & pancakes. Now, I get to see some of the children's family restaurant in the Philippines.

Greenhills Shopping Center
Ortigas Avenue, North Western Street,
San Juan, Metro Manila 1500, Philippines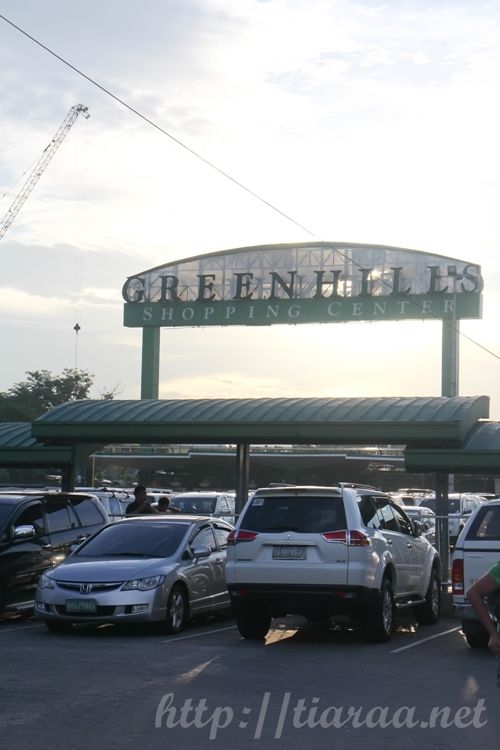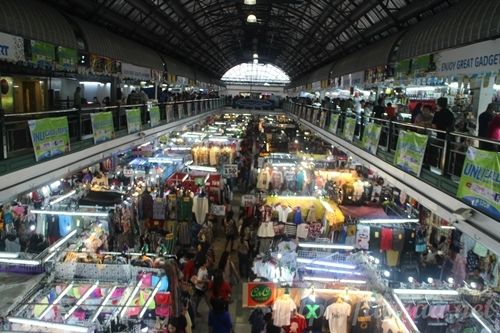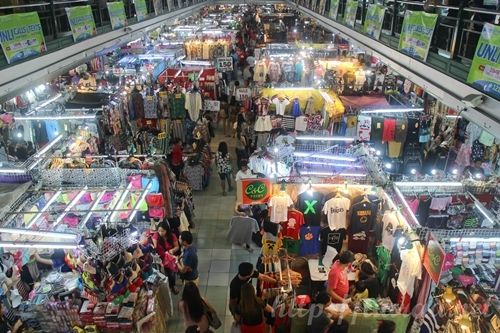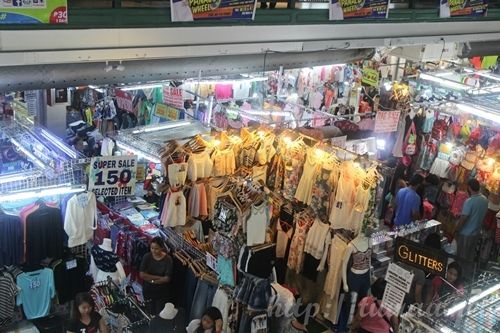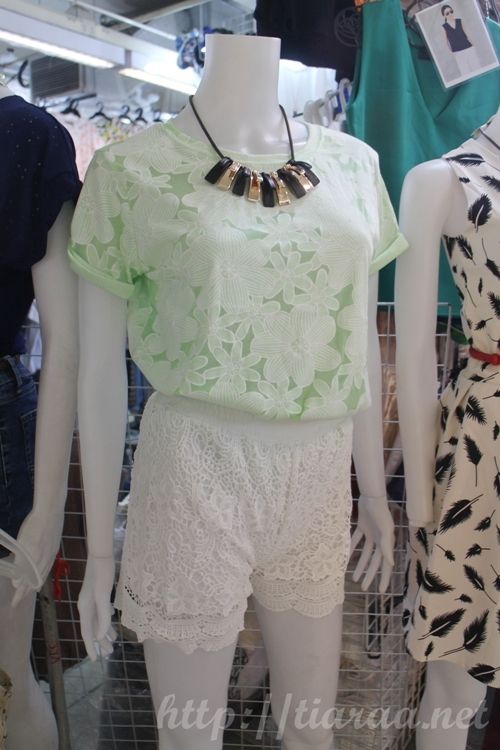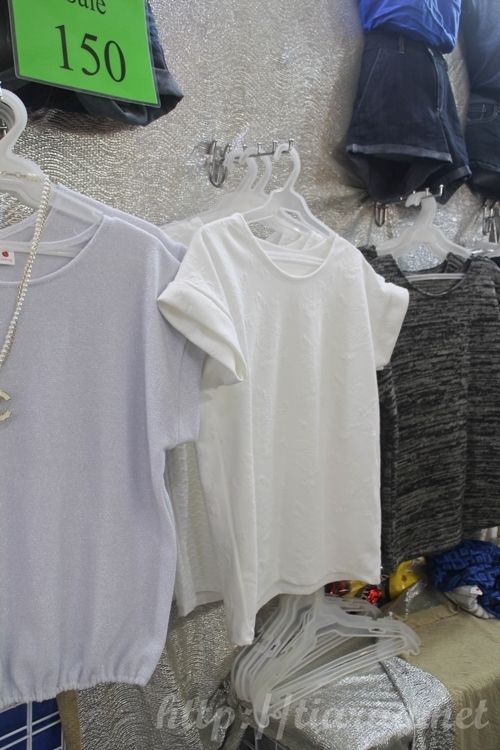 When I head to a country, what I love to shop for are the inexpensive goods in bargain street stores, malls with gazillion non-branded stores owned by the people themselves and such. This is why I prefer shopping in Bugis Street rather than the malls in Singapore. I am glad that Wilma & her brother brought us to the bargain buys area in this mall. We had a great time shopping for clothes in this mall. Take the top and shorts of the second last picture for instance, I got the two pieces of clothes just for 650 pesos (CAD$19.14 / SGD$19.45 / USD$13.79). Also, Yoke Hing, Jia Ling & I got the white top with flower embossing (as depicted in the last picture) just for 150 pesos (CAD$4.42 / SGD$4.49 / USD$3.18)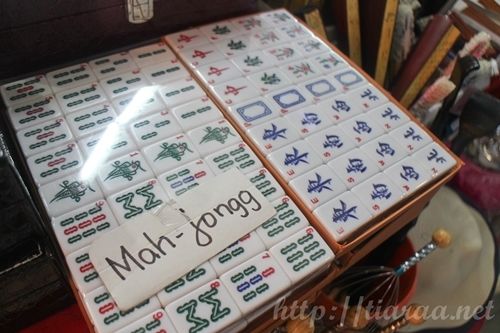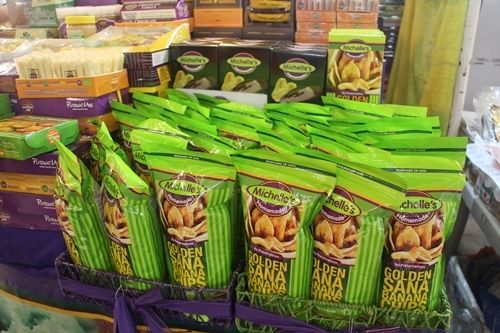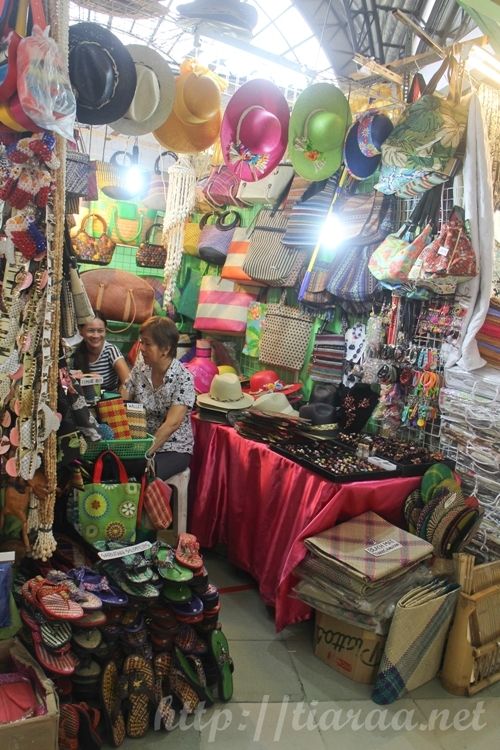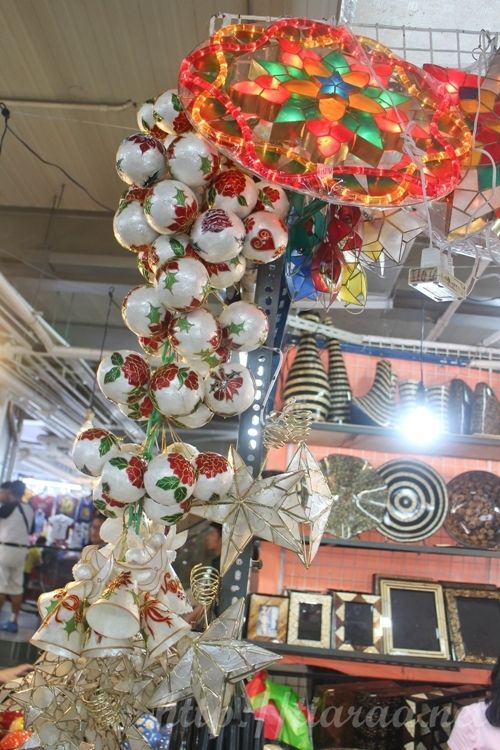 Additionally, the place also has stores that sells items such as accessories (4th picture), lighting, ornaments (last picture), old school antique items (1st picture) and snacks to buy home as souvenirs. As my ex-colleagues were staying at Manila for a period of time during the transition, they brought back Michelle's banana chips (3rd picture) whenever they came back. This was because our team love it to the extend when Lydia brought back a huge box of it and distributed one packet for each of us.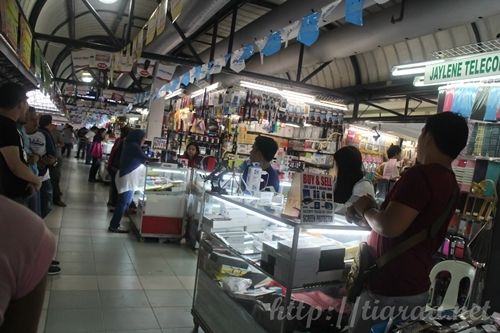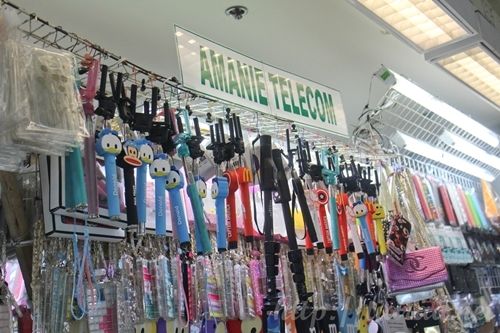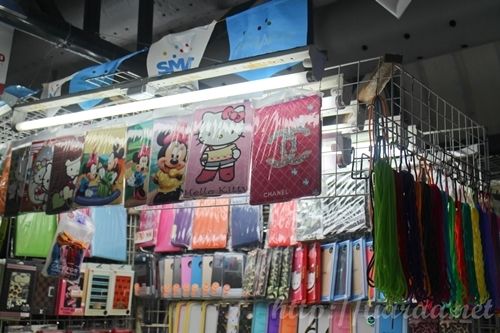 On the second floor of the bargain area lies stores selling cellphone, iPhone and camera accessories. We strolled by the area for a bit before heading back down.
Chow King
Ground Floor, Greenhills Shopping Centre,
Greenhills, San Juan City
02 5841670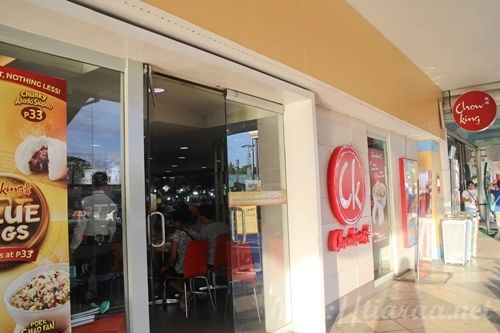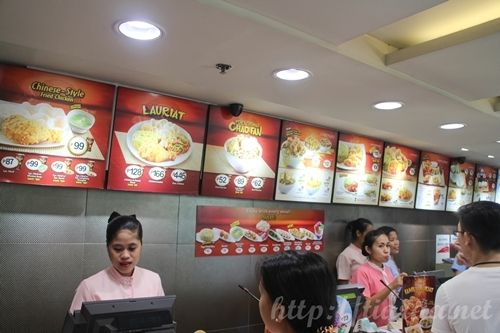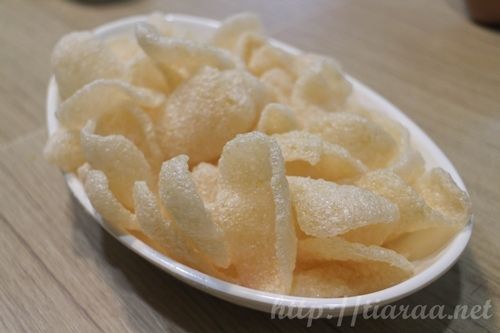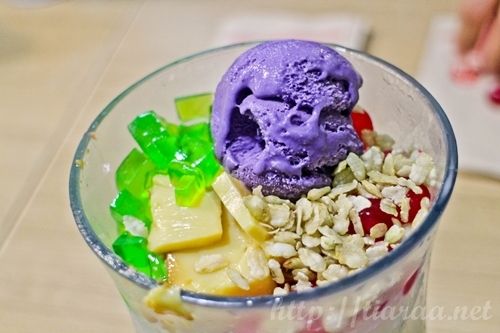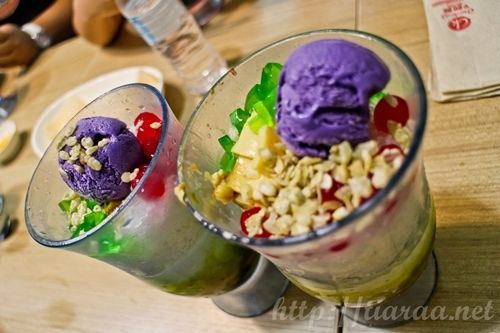 After the intensive shopping, we decided to grab desserts at Chow King. I was asking Wilma where to get delicious Halo Halo and she mentioned this fast food place so off we go for it! For those who do not know, halo halo is a shaved ice Filipino dessert. The one served at Chow King is made with sweetened langka (jackfruit stripes), sugar palm seeds, red monngo beans, saba (plantains), coconut sport strips (macapuno), a scoop of ube ice-cream, leche flan (creme caramel custard), evaporate milk and crushed shaved ice. I have no idea why nobody finish consuming their huge cup of halo halo except for me. I guess it is because I miss halo halo so much I could not wait to eat it! The halo halo was a little too icy though. Other than that, it was great and it only costs 53 pesos (CAD$1.56 / SGD$1.59 / USD$1.13), 73 pesos  (CAD$2.15 / SGD$2.18 / USD$1.55) and 100 pesos (CAD$2.95 / SGD$2.99 / USD$2.12) for the small, regular and large cups respectively.
Opening Hours:
Sunday-Thursday: 10am-8pm
Friday & Saturday: 9am to 9pm
Home delivery available
Payment Methods: CASH ONLY!

Ambiance: 5.5/10
Service: Nil
Food (taste & appearance): 6.5/10
Value: 7/10
Total: 6.33/10★
I do not hang out much with Wilma, Berns and Yoke Hing when we are working in Singapore but I am so thankful I got to bond a lot with them during this trip and so grateful for the treats from all of them. Moreover, it was good retiring to desserts after spending an entire day shopping!