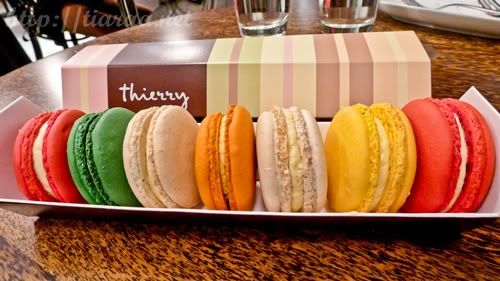 'I was dining with Ci Retty one cold winter night in February and we wanted to have desserts after our ramen dinner, which I did not finish. As they always say, even if you are full, there is always room for desserts.  She decided to bring me to  the newly opened Parisian patisserie located at Alberni Street and that is none other than Thierry!
Thierry Chocolaterie Patisserie Cafe
1059 Alberni St
Vancouver, BC V6Z2V6
(604) 608-6870

View Larger Map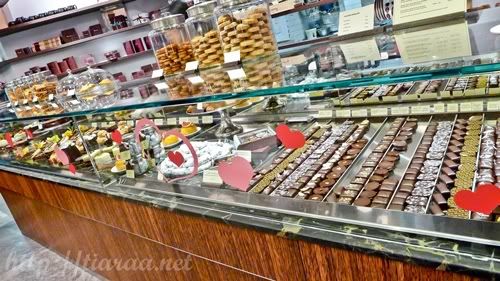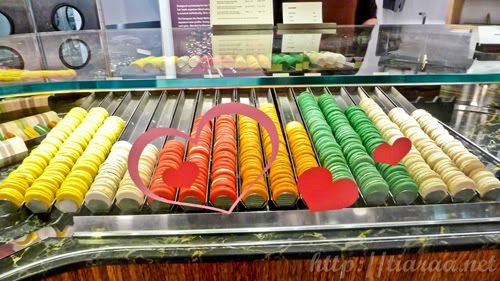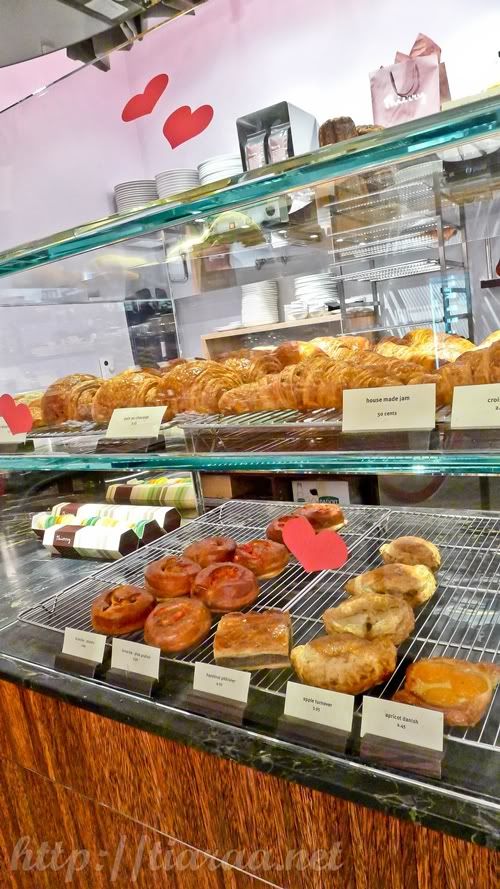 Thierry is a very large and neat cafe with only a small handful of seats available. Although the seats are really casual chairs like the ones at Blenz but their counter is really beautiful! Thierry sells a large variety of food items – from savoury soups, sandwiches and croissants to saccharine, fruity macaroons to artisan cakes to fine chocolate pieces. The  self-service cafe has friendly people serving you at the counter. However, if you order food that is not made ready yet, they will serve you at your table. The first time I went there with Ci Retty, it was so crowded that night that we had to grab any empty table immediately. The second time was with Fae, Mike, Jane, Aldh & Vincent and we were seated outdoor because the weather was sunny and lovely that day. Basically, the ambiance at that time was perfect! The third time was at 8pm with the HFAN ladies and we had to join two tables together and enjoy our  meal/desserts.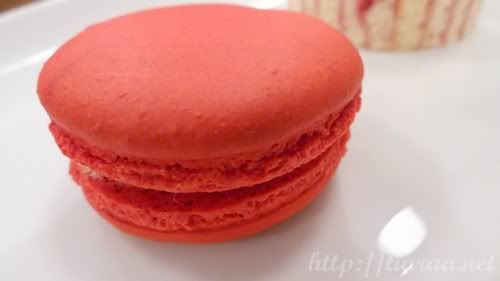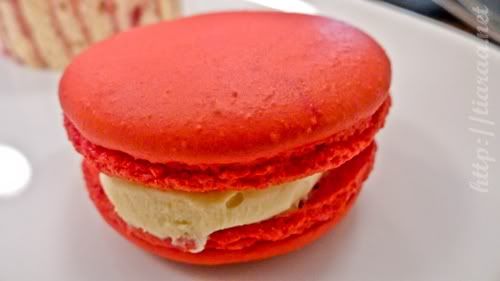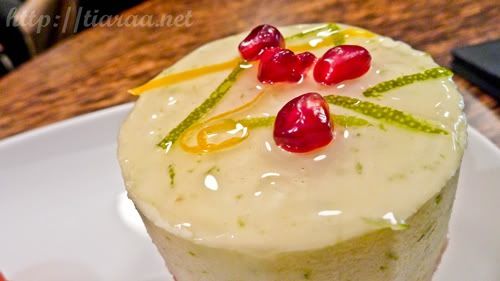 Ci Retty gave me a treat yet again for the above items (after her treat for the ramen! Can't thank you enough Ci!) – We had the a piece of Raspberry Macaroon and a slice of Lime Mousse. Ci Retty has been raving about the macaroons in Thierry because she does not usually consume macaroons. However, she only eats the macaroons at Thierry because it is not very sweet and has fruit fillings in it. That explains something and that is why I got myself a set of macaroons to go, as depicted below.
The Cranberry Macaroon was very moist, chewy and soft. The baker used fresh, local cranberries for the fillings of the macaroons. You could taste the seeds of the cranberries when consuming the macaroon and this proves that the raspberries filling is made fresh. Ci Retty loves it a lot and I share the same sentiments with her!
Rating: 3/5★
The Lime Mousse is made up of white sponge cake filled with raspberry linzer and topped with lime mousse. Although the lime mousse was quite sour, it melts in your mouth and has a tinge of sweetness and that is what makes it perfect. It has the same analogy as life. Life wouldn't be nice if it's just sweet all the time. It has to be sugar, spice and everything nice, doesn't it? Ci Retty & I enjoyed it a lot! I asked Dicky to get another cake from Thierry on the day of Mike's surprise and if I am not wrong, he got the Lime Mousse but a lot of people did not like it.
Rating: 4/5★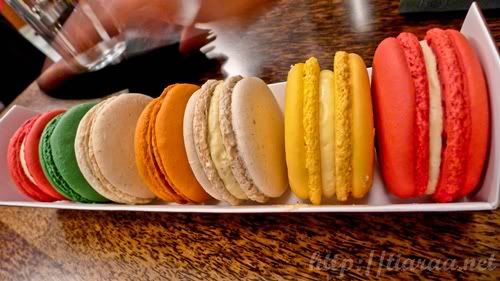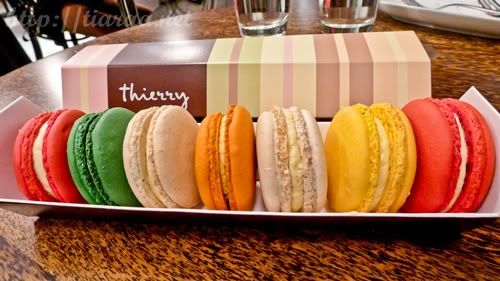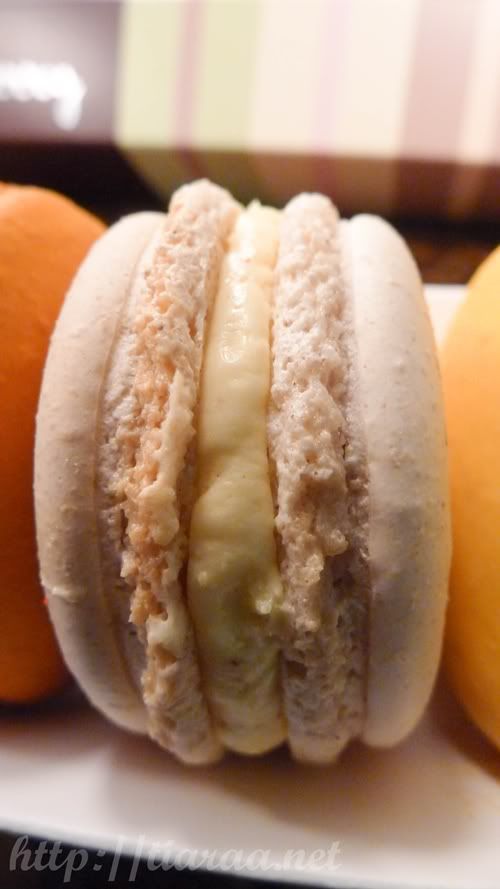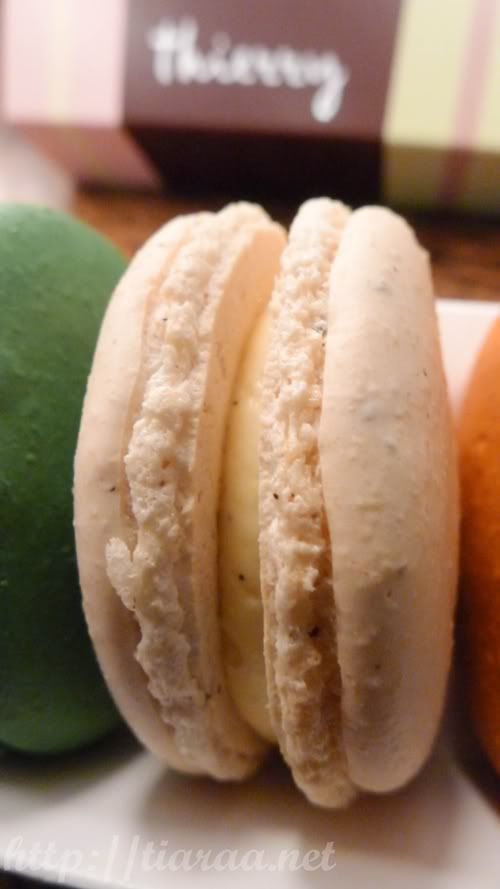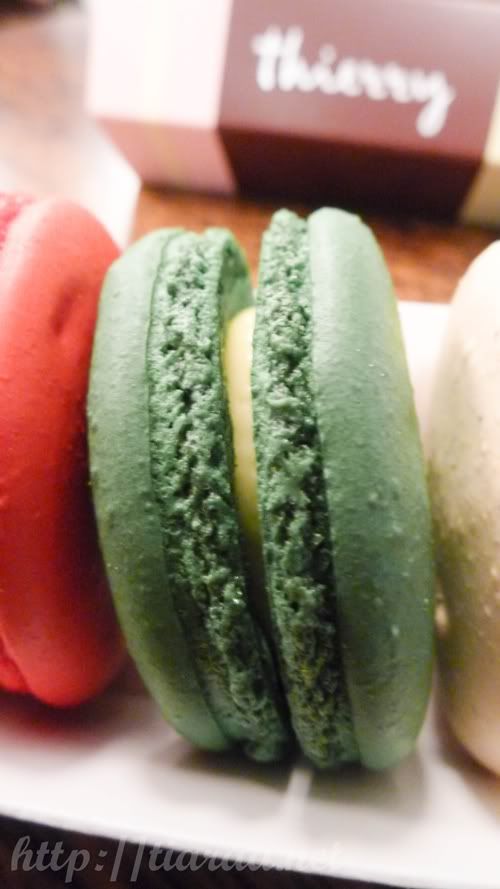 I ordered a total of 7 macaroons, which comprise as a box of macaroons. The costs for it is CAD$13.45. The flavours for the macaroons were cranberry (pink), lime (green), apple & spice (white), passion fruit (orange), vanilla (white) & lemon (mustard)!
I recall enjoying the lime, lemon and passion fruit macaroons the most as it was rather unique having those in macaroons. Those macaroons are based solely on a fruity taste and they had a mixture of sweet and sour flavours in it with a tinge of chocolate filling. Usually, people go for the chocolate flavours but Thierry is really really creative at experimenting with new flavours. These macaroons are not as saccharine as other macaroons I have tried and thus, I enjoyed it a lot! Ci Retty and my sister shared half of some of the macaroons I ordered and Ci Retty preferred the fruity flavoured ones, while my sister enjoyed eating the macaroons as well. The apple and spice and vanilla flavours were not memorable enough. They are just creamy enough to consume.
Rating for Lime Macaroon: 4.5/5★
Rating for Lemon Macaroon: 4/5★
Rating for Passion Fruit Macaroon: 4.5/5★
Rating for Vanilla Macaroon: 2.5/5★
Rating for Apple & Spice Macaroon: 2.8/5★
Will be reviewing about their cakes and savoury food in the next few entries, see ya then!
CASH/DEBIT/CREDIT
Opens Daily:
Mon – Fri: 7AM – 12AM,
Sat – Sun: 9AM – 12AM
Nearest Skytrain Station: Buarrad
Ambiance: 10/10
Service: 9/10
Food (taste & appearance): 7.23/10
Value: 7.5/10
Total: 6.88/10★
In conclusion, Thierry is one of the newly opened bakeries that have outshine many other highly raved cafes. Definitely one of my frequently visited place for desserts!

swisscheese*