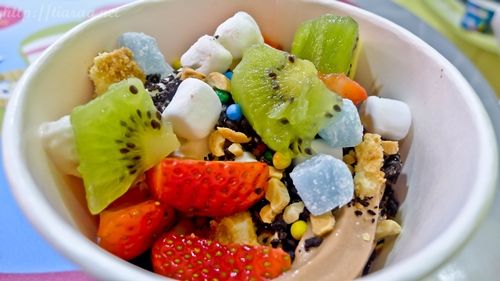 Ever since Wesbrook Village was renovated last year, new stalls such as Chef Hung and Menchie's appear and many students flock there during their breaks and after school hours to dine and chill with one another. Jan-Lin was in my FNH 355 class last fall and we have been dining out time after time. She suggested for Caleb and I to go to Menchie's to have frozen yogurt (froyo for short) together and so, we went.
Menchie's
3358 Wesbrook Mall
Vancouver, BC V6S 0A8
(604) 558-1622

View Larger Map
22nd October 2012
FIRST TRIP TO MENCHIE'S – HALLOWEEN THEME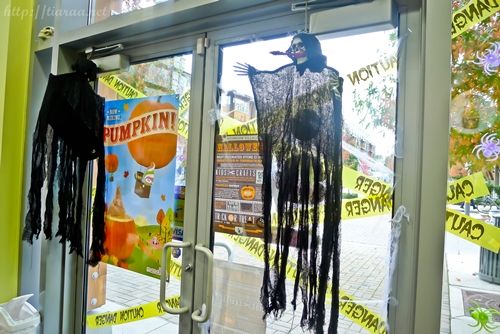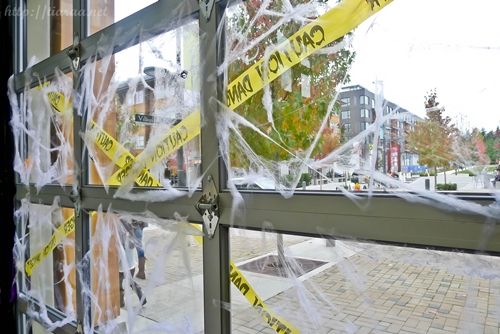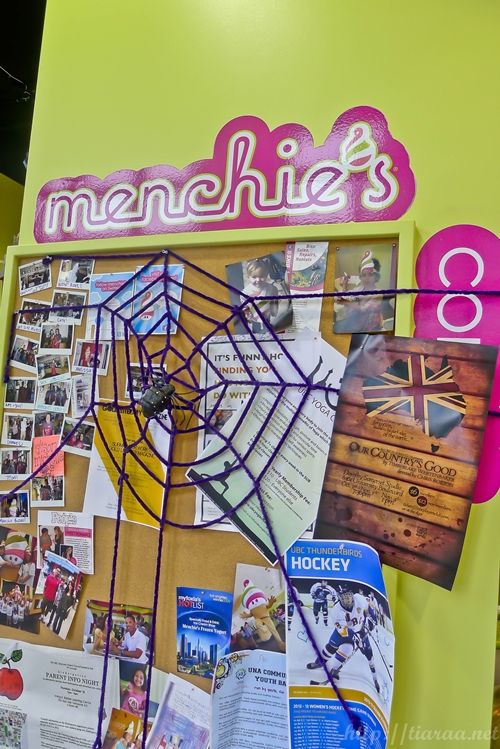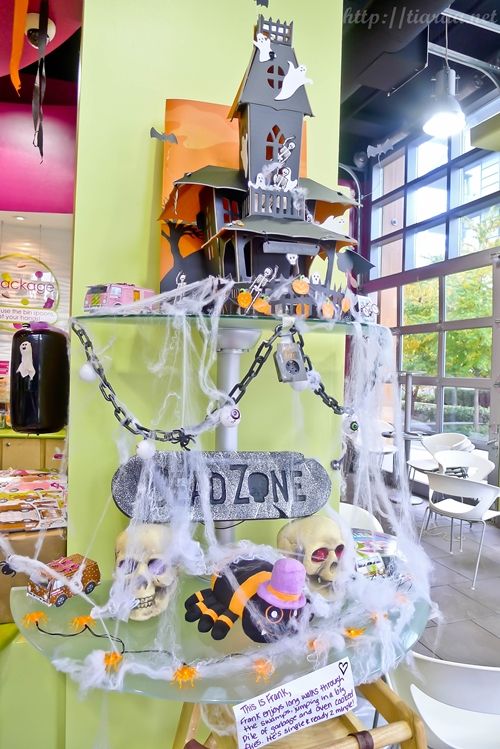 The place was decorated with Halloween soft toys, cotton spider webs, skulls, caution warning signs and such. I could practically take photo at every corner of the shop as the shop itself is very captivating. BUT that's not all…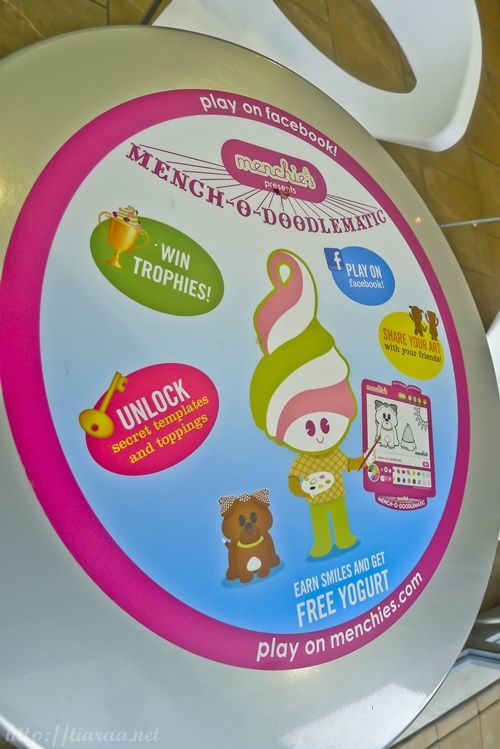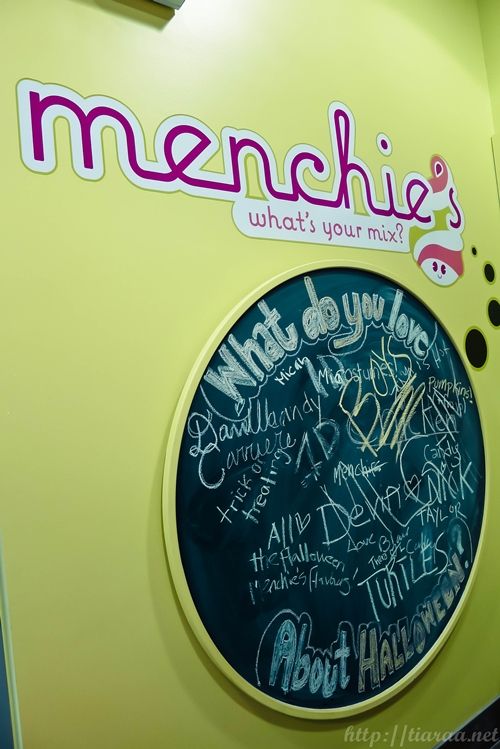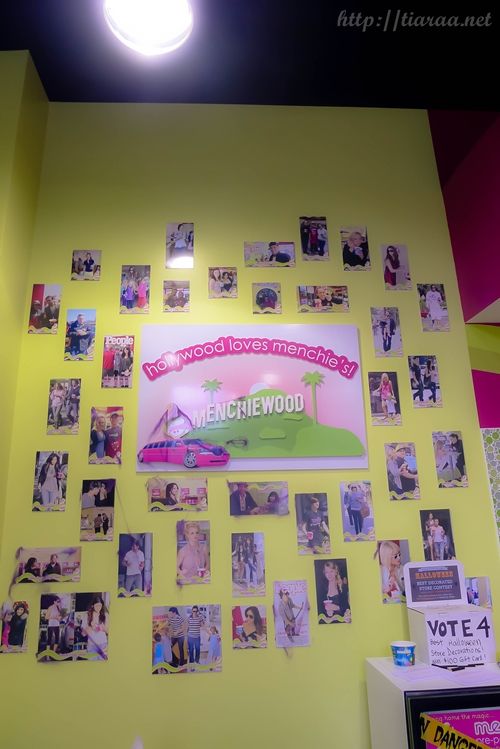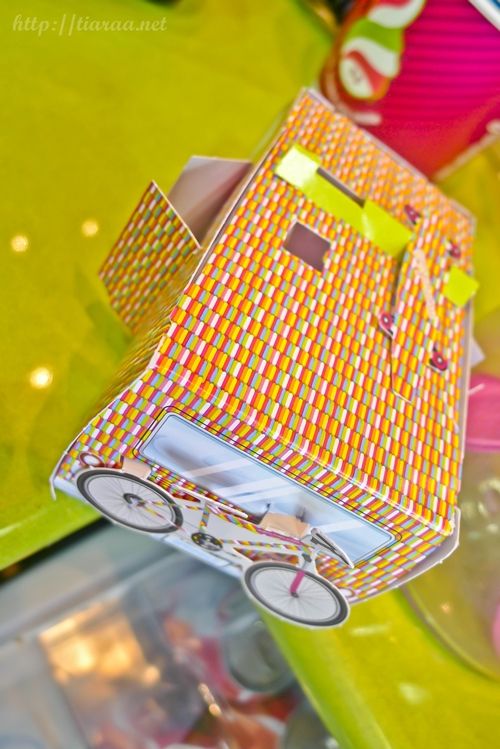 Each table has it's own designs and has a Halloween theme as well. The wall is also filled with pictures of celebrities consuming the yogurt. There are small vehicles made up of printed papers and cardboard and the blackboard gives customers the freedom to write what they love about Halloween. How personable is that?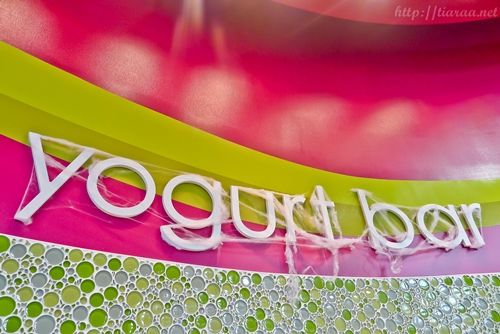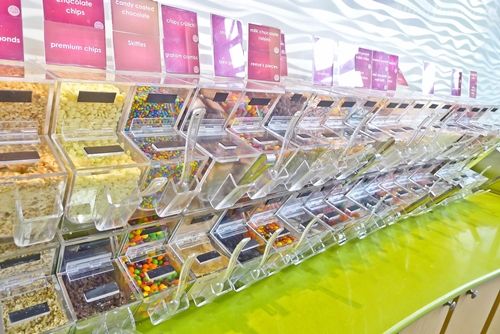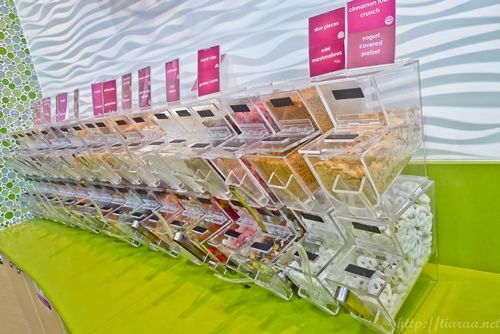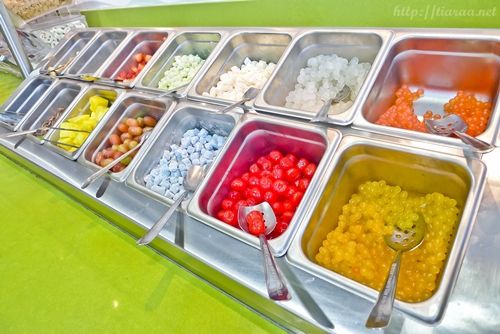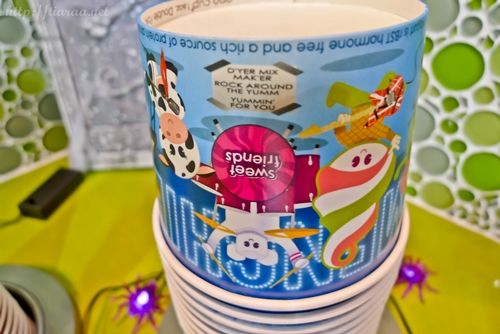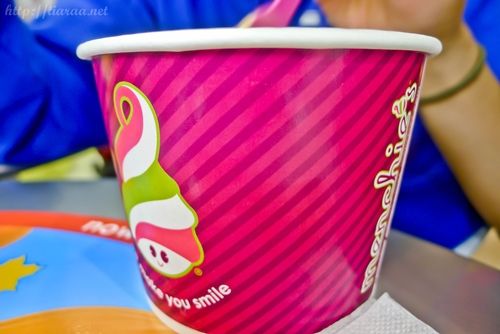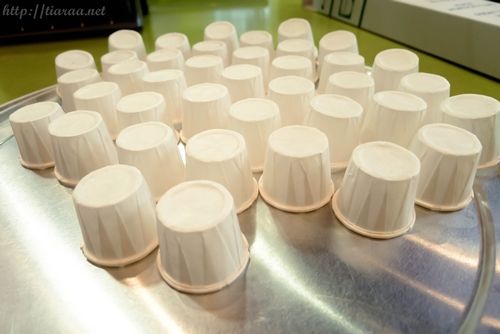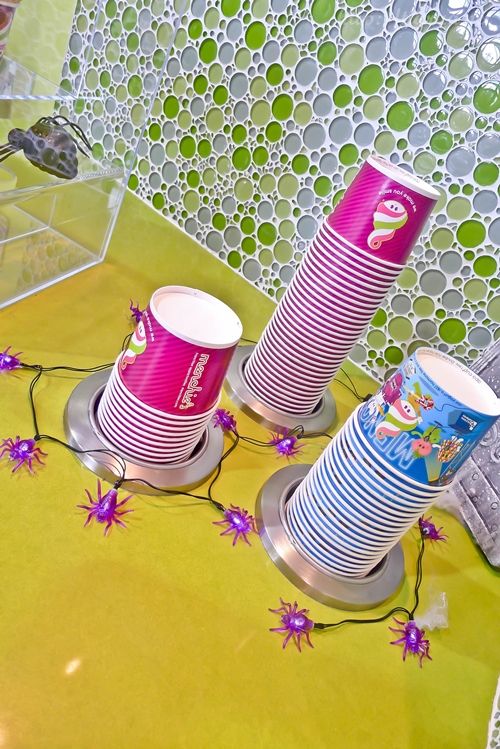 Just look at the variety of yogurt flavours, toppings and sauces that Menchie's offer and the beautiful designs of the Menchie's paper cups and plastic spoons! The Menchie's logos are everywhere so you will definitely not miss it. You can even try as many flavors as you want before purchasing a cup of yogurt of your choice. You can also mix different flavors of yogurt in your cup.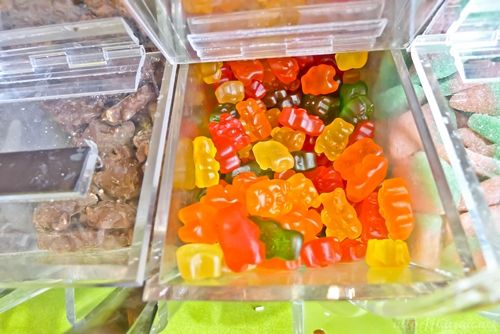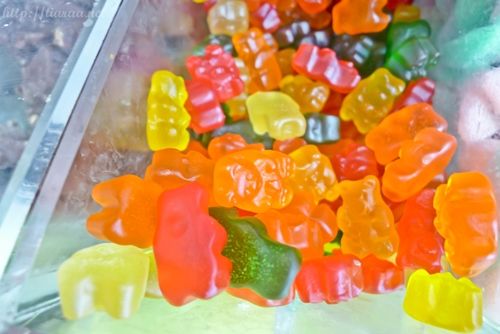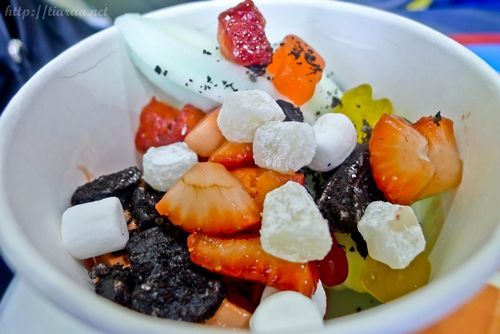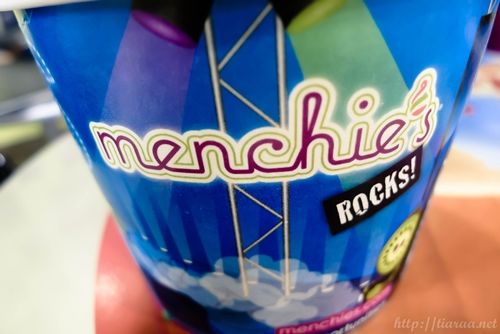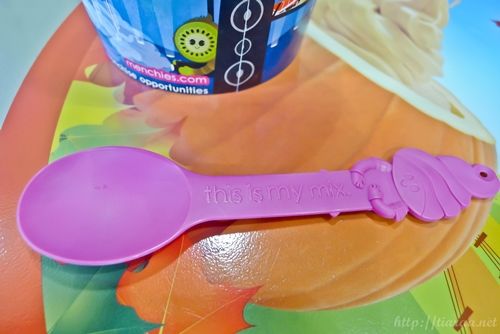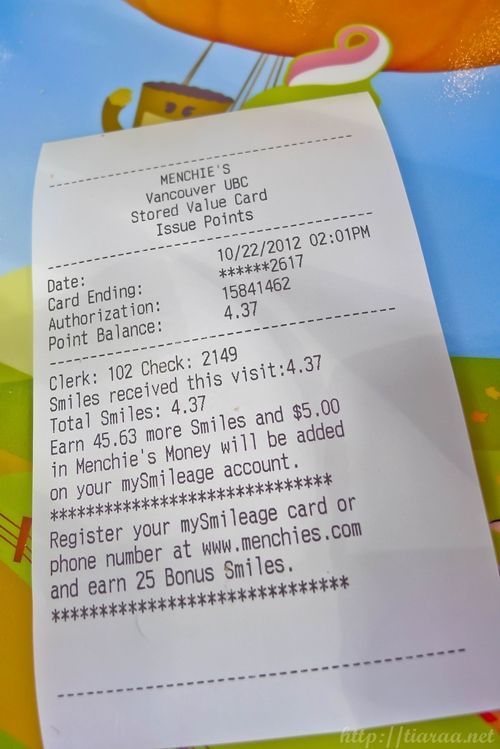 Since there were so many choices for the yogurt and toppings, I chose the honeydew melon sorbet and red velvet cake flavors for the yogurt. The honeydew melon sorbet yogurt does not contain live and active cultures and is labelled non-fat, non-dairy and kosher. The red velvet cake yogurt is labelled non-fat and kosher. I topped the yogurt with original mochi, oreo cookies, gummy bears, mini marshmallows and fresh strawberries. The original mochi is too sweet for my liking but it seems to be everyone's favourite. The toppings that I always add in my bowl of yogurt are both the gummy bears and mini marshmallows.
8th November 2012
SECOND TRIP TO MENCHIE'S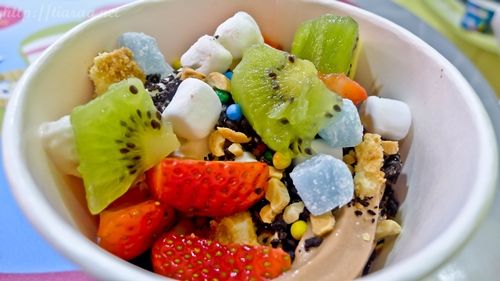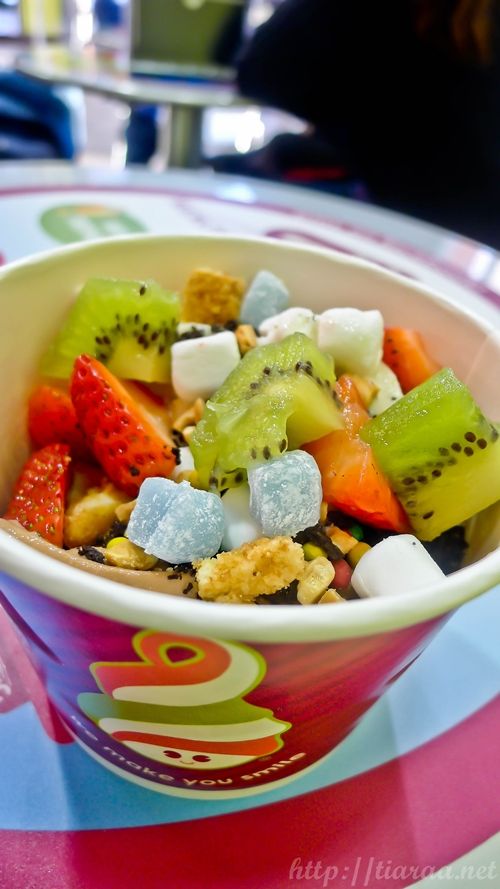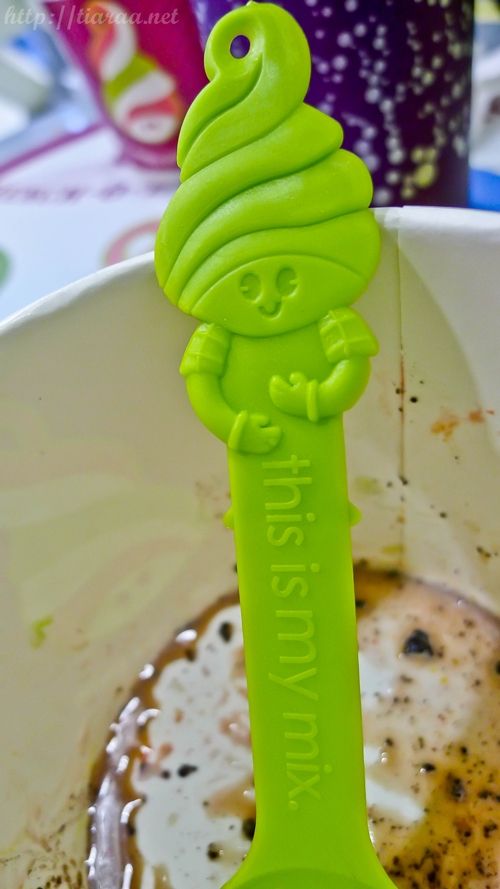 I went to Menchie's for the second time with my two J's after our classes. My mix (3rd t& 4th pictures) consists of #todiefor chocolate macadamia banana bread @erinireland yogurt flavor, frozen hot chocolate yogurt flavor topped with roasted almonds, skittles, oreo pieces, mini marshmallows, cheesecake pieces, blueberry mochi, fresh strawberries and fresh kiwis. Again, the mochis are sweet but the yogurt tastes really good (although it is quite sweet). The other two mixes are Jenny and Joanna's frozen yogurt.
10th December 2012
THIRD TRIP TO MENCHIE'S – CHRISTMAS THEME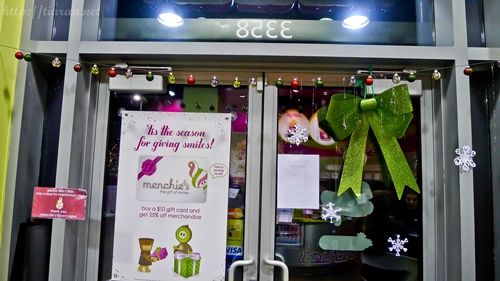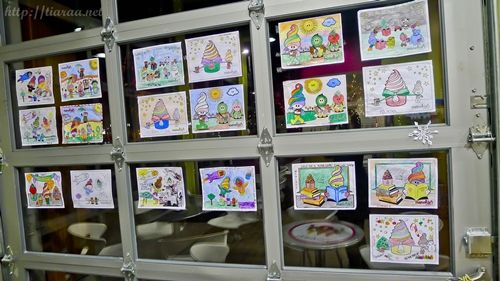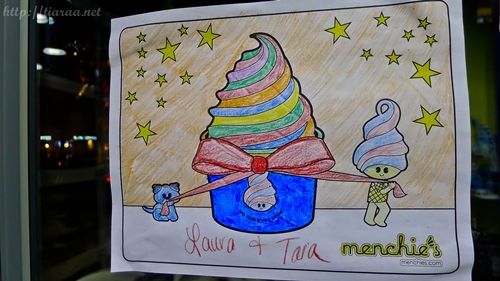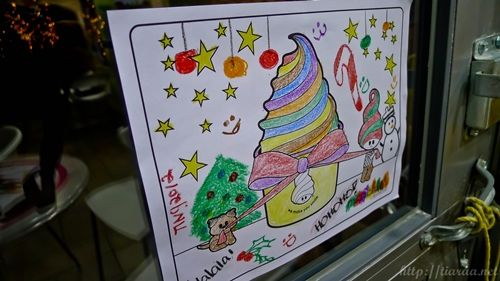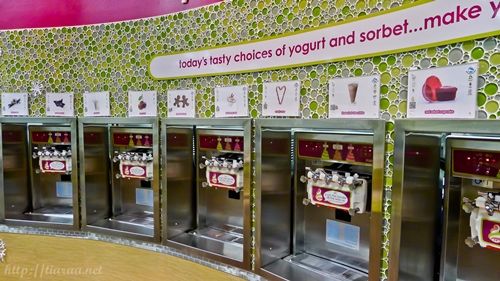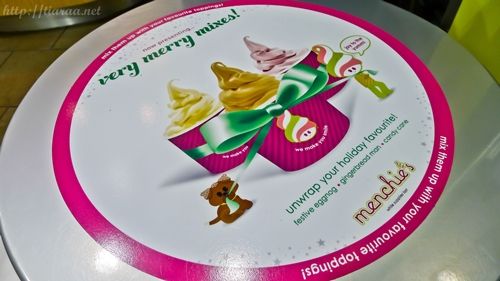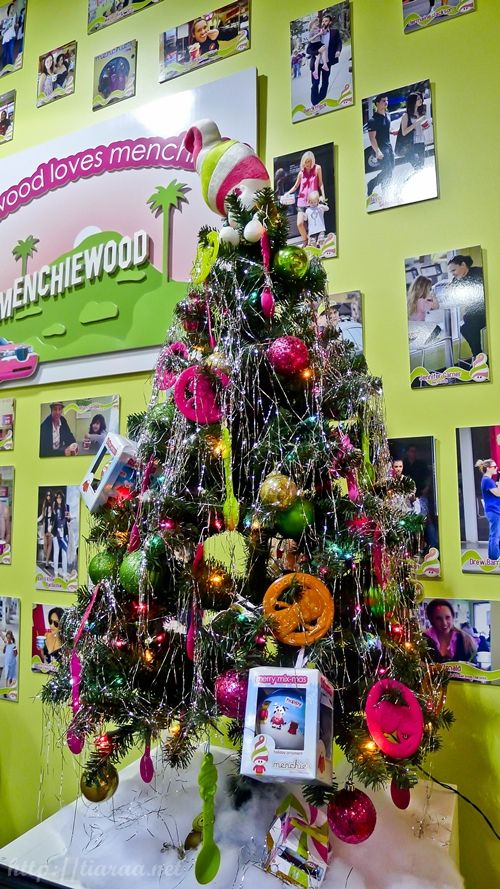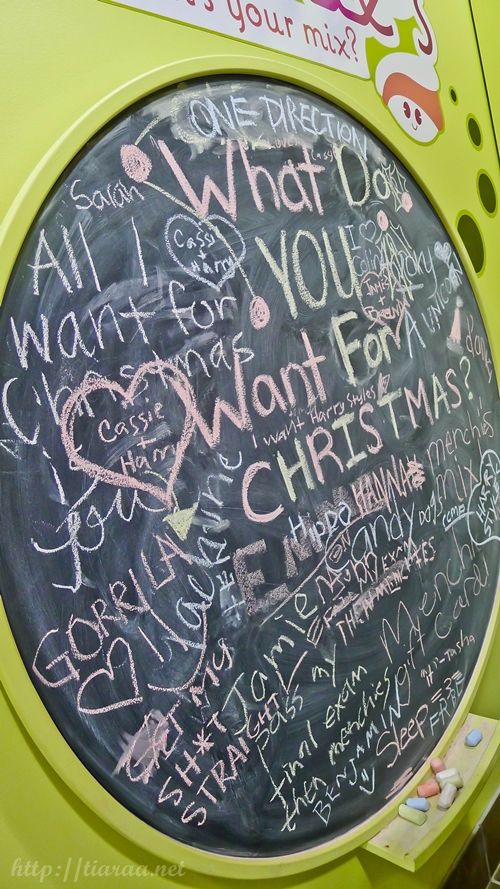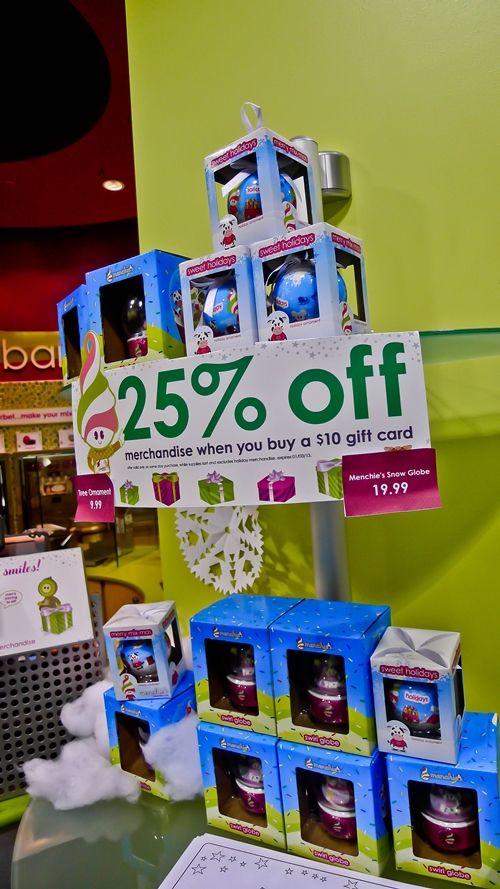 The last time I went to Menchie's was during the Christmas season with Holly. Christmas is definitely one of my favorite holidays because it is the season of giving! Shopping malls, boutique stalls and restaurants will be playing Christmas songs and beautifully decorated with Christmas trees and snow flakes. As you can see from the above pictures, there are Menchie's Christmas toys, adorable miniature Christmas trees, table designed with simple Christmas prints and drawings and coloring of Christmas trees and the Menchie's logos. Menchie's blackboard also changed from "What do you love about Halloween" to "What do you want from Christmas?".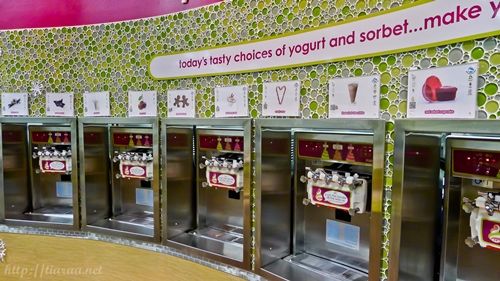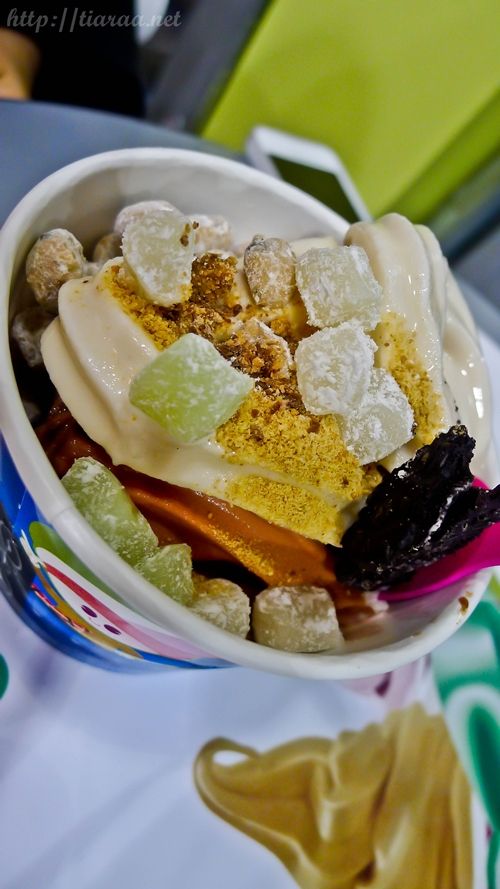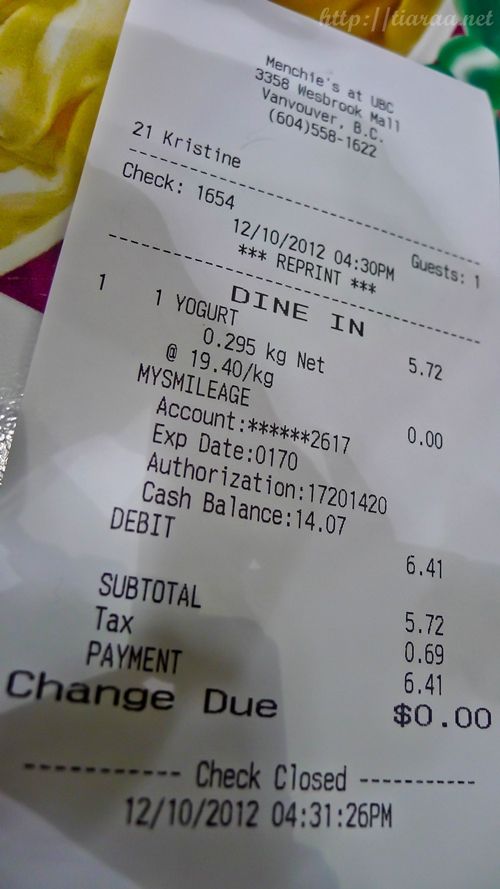 There were also new yogurt flavors such as gingerbread man, festive egg nog and candy cane that embrace Christmas. I tried all the unique and delicious yogurt flavors and I am having the Christmas spirit already! My mix as depicted in the first picture is made up of juicy watermelon sorbet and festive egg nog yogurt topped with gummy bears, mini marshmallows and oreo pieces. Holly had the other yogurt in the third and forth pictures.
CASH/DEBIT/CREDIT
OPENING HOURS:
Mon-Thu, Sun 11 am – 10 pm
Fri-Sat 11 am – 11 pm

Ambiance: 10/10
Service: 6/10
Food (taste & appearance): 7.5/10
Value: 6.5/10
Tags: blueberry mochi, cheesecake pieces, chocolate macadamia banana bread, frozen hot chocolate, gummy bears, honeydew melon sorbet, kiwi, marshmallow, mochi, oreo cookies, red velvet cake, roasted almonds, skittles, strawberries
Highlights
Network
swiss@tiaraa.net
Swiss Tiara Sumarli
Create Your Badge
Food
Meta