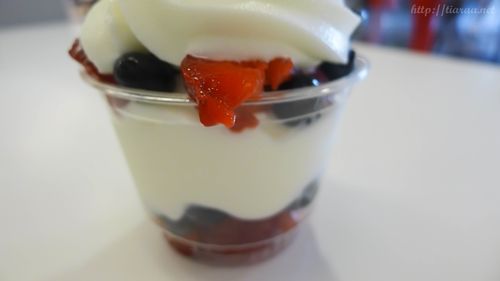 It was right after my last final last December when I went to Los Angeles for a vacation with my relatives. They brought me to Santa Monica place the very next day. While they were shopping at Bloomingdales, both Mandy and I decided to have frozen yogurt with my cousin as I do not have anything to shop for.
Forty Carrots
315 Colorado Ave
Santa Monica, CA 90401
(310) 985-6427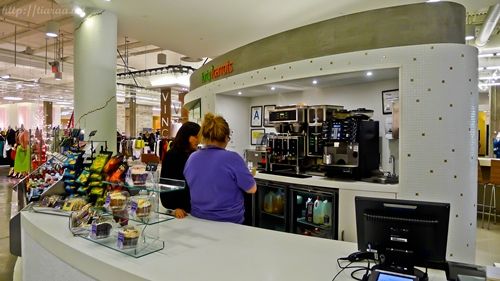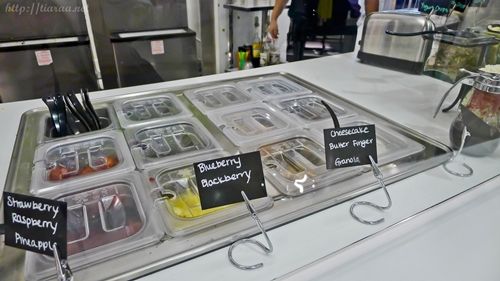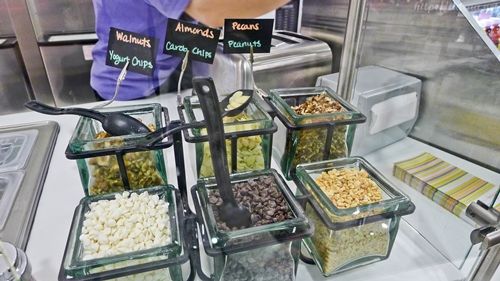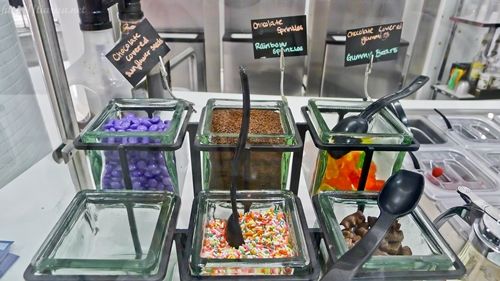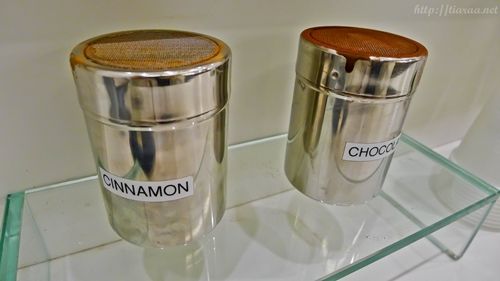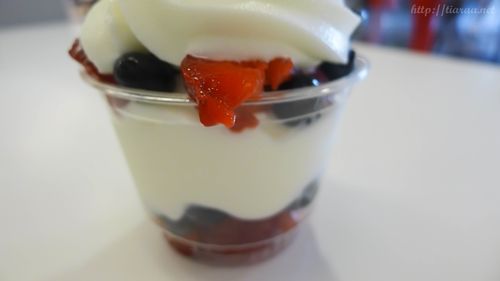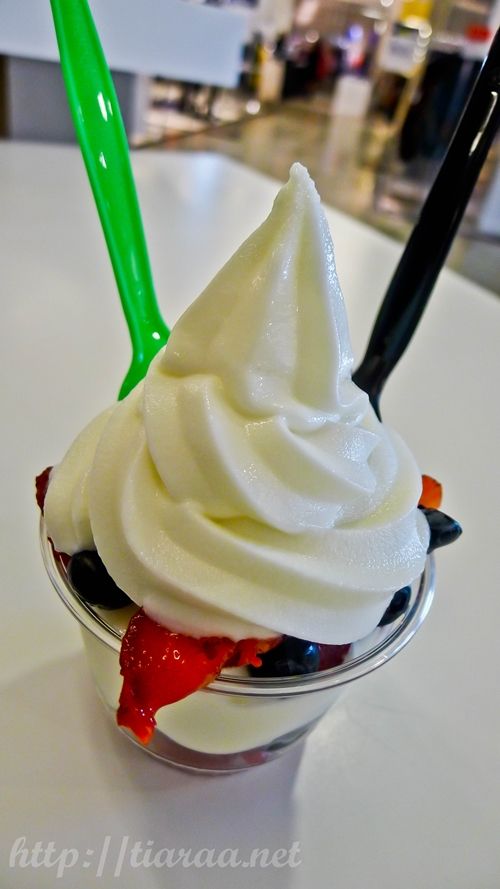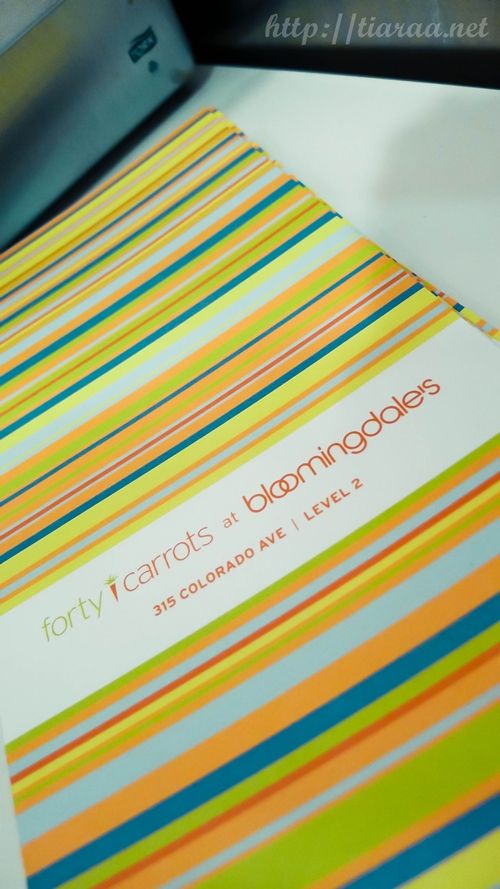 Forty Carrots is a hidden gem on the second floor of Bloomingdales. It's outlook attracts shoppers who are exhausted from hunting all their purchases and finally needing to sit, chill and give in to the temptation of consuming a cup of frozen yogurt. I never fail to carry a lot of items out whenever I head out. There will be camera, two phones, my heavy wallet and many other essentials in my bag. Usually, I just sit around whenever the relatives shop. Boy was I glad that there is a frozen yogurt store at Bloomingdales so that I can do what I love doing and spend money on food in restaurants that I have yet to try. My cousin and I both shared a cup of small original frozen yogurt (USD$4.50) with strawberries (USD$2) and blueberries (USD$2) in between them. The yogurt served is very refreshing and it tastes more original than the other frozen yogurt that I have tried.
PAYMENT METHODS: CASH/DEBIT/CREDIT
OPENING HOURS:
Mon-Thu 10 am – 9 pm
Fri-Sat 10 am – 10 pm
Sun 11 am – 8 pm

Ambiance: 7/10
Service: 6.5/10
Food (Taste & Appearance): 8.5/10
Value: 7/10
Total: 7.25/10★
Forty Carrot is a good cafe to sit down for a few hours and sweetened up your tooth while your relatives shop for higher end clothes.

Highlights
Network
swiss@tiaraa.net
Swiss Tiara Sumarli
Create Your Badge
Food
Meta