Since my family and I live in Bedok Reservoir in between Bedok and Tampines, we were surprised that cafes have been popping up around our neighbourhood area. For example, there are 3 cafes located around Bedok 85, 1 cafe located near Sheng Siong at Bedok Reservoir, 1 cafe located at Bedok North Ave 3 and 1 cafe located at Bedok North Ave 2. Few months back, my sister informed me that there is a new cafe near Tampines stadium and I was so happy because there are hardly any unique cafes in Tampines. There are franchised cafes such as Gelare, Marble Slab and Paris Baguette located at Tampines but no non-franchised cafes. Finally, we have a family owned cafe in the heart of Tampines!
Meet & Melt
#01-49, Tampines Palmsville,
915 Tampines Street 91,
Singapore 520915
+65 91858173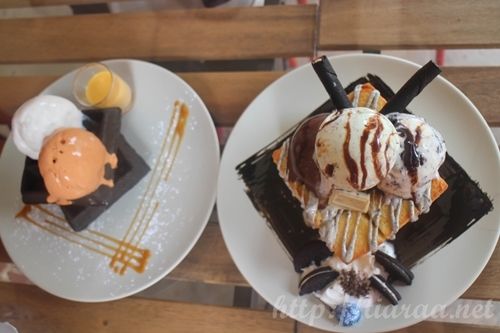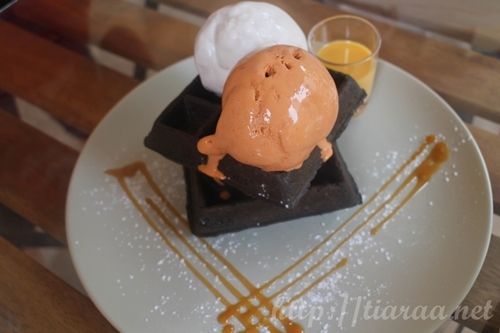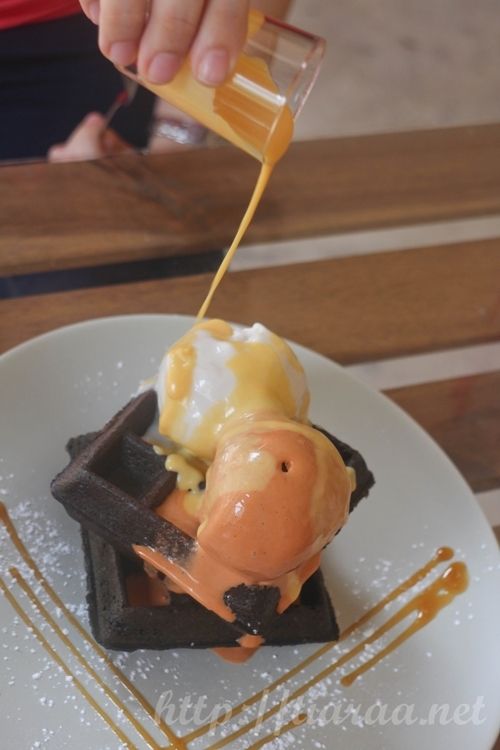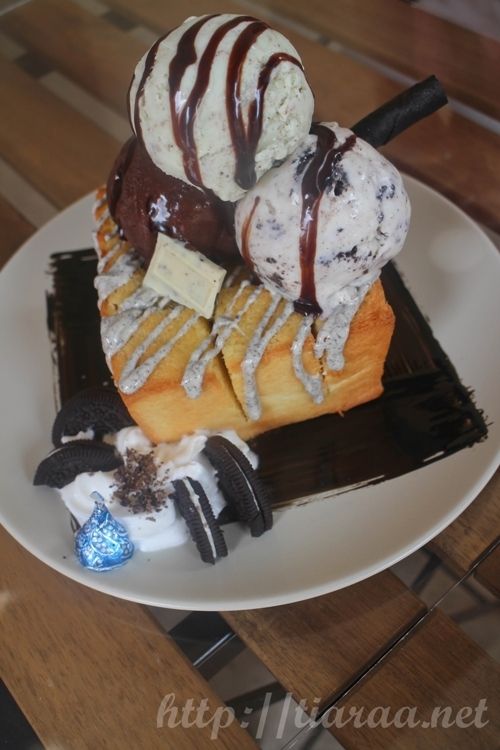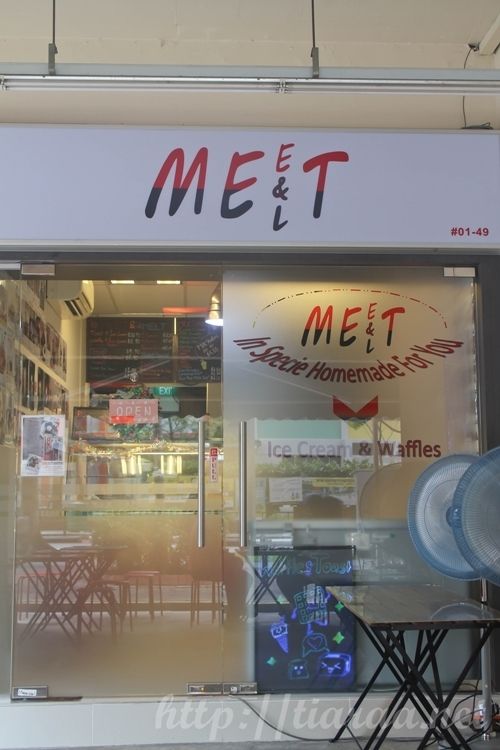 Jialing, Calista, Ling Ling and I were volunteering for Bag of Hope III at the Tampines West Community Center two weeks ago. Since I knew that the cafe is very close to the community center, I bought the Groupon voucher when I chanced upon it while browsing the site. As we have to inform the cafe that we will be coming that Saturday so that they can reserve a toast for us, I called the cafe 2-3 days before the day we went. It was about 2:30pm that day and we were glad to see the cafe empty as there are only four tables for the outdoor seating and one table for the indoor seating. Since the table located inside the cafe has only two chairs, we kept asking the lady boss if we can grab two more chairs for us to sit inside. However, she did not agree and told us to sit outside because the waffles and toasting of bread will produce heat and it will be hotter sitting inside than outside. We had no choice but to give in and dine outdoor. We could get one Hershey's Cookies & Cream Melt Toast (6th & 7th pictures) and two cups of Cappuccinos with the voucher and that costs SGD$15.20 when the set is worth SGD$25.30. We went on to order one charcoal waffle topped with one scoop Thai Milk Tea ice-cream, one scoop of Coconut Sorbet and salted egg caramel sauce. In addition to the scoop of cookies and cream ice-cream provided in the set, we also added two more scoops of ice-cream (dark chocolate ice cream) on the toast. Jia Ling treated us to the additional items we bought on top of the voucher. We found the ice-cream extremely delicious and since we went to On The Table together, we compared the ice-cream and agreed that the homemade ice-cream served at Meet & Melt beats On The Table hands down! My favourite was the Coconut Sorbet, which melts quickly. The Thai Milk Tea was also better than the one served at On The Table! The toast is also so good that Calista and Jia Ling stated that it is much better than the highly raved shibuya toast served at Dazzling Cafe. Although I found Fat Cat's charcoal waffles much better, I really love the salted caramel sauce served here. Additionally, the lady boss is so friendly to us and kept snapping group shots of us. They also kept asking us to snap more shots of the food.
Opening hours:
Tuesday-Thursday, Sunday: 12-9:30pm
Friday, Saturday & eve of Public Holidays: 12-10pm
Nearest MRT Station: Tampines Station via East-West Line
Payment Methods: CASH ONLY!

Ambiance: 6/10
Service: 8.5/10
Food (taste & appearance): 8.5/10
Value: 7/10
Total: 7.5/10★
I hope there are more of those family owned unique cafes like Meet & Melt popping up at Tampines soon!