After seeing many posts on facebook regarding this whimsical place, I figured that I should try having high tea there with Sara. After my graduation ceremony in May 2013, I had a few weeks left in Vancouver before heading to Hong Kong for my vacation with Any. Thus, Sara and I made a reservation there on one of those spring days.
Pâtisserie Für Elise
847 Hamilton St,
Vancouver, BC V6B 6A1, Canada
+1 604-684-1025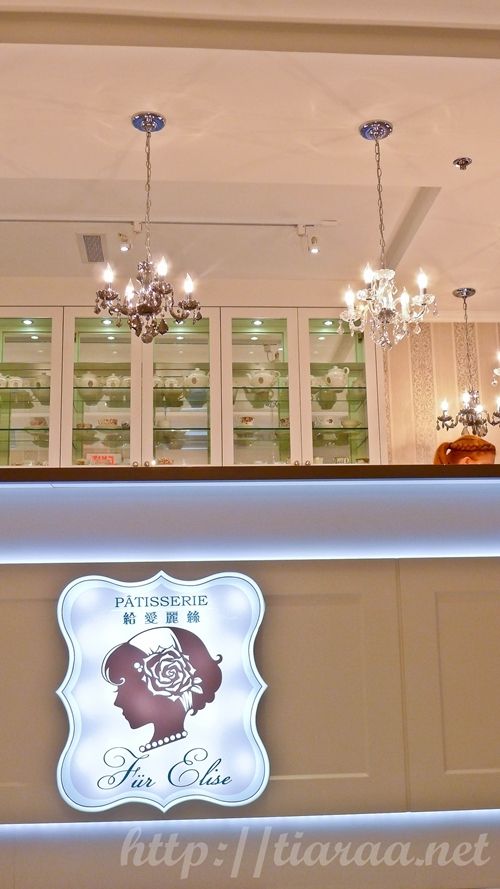 As you can see, the place is actually a heritage house turned cafe. When you enter the cafe, you cannot help but feel the magic in this place. This is due to the pretty and brightly lights hanging on the ceiling.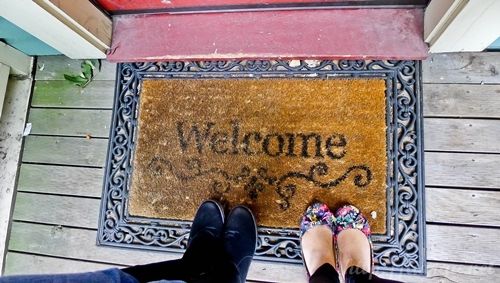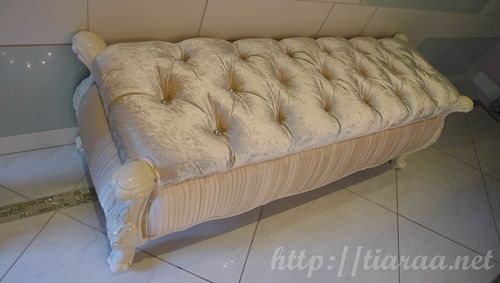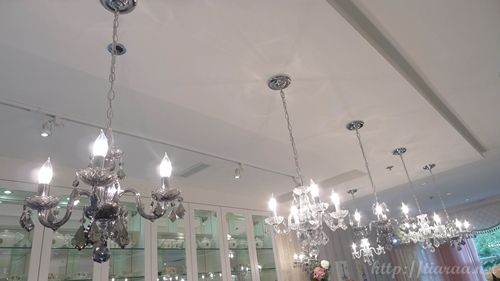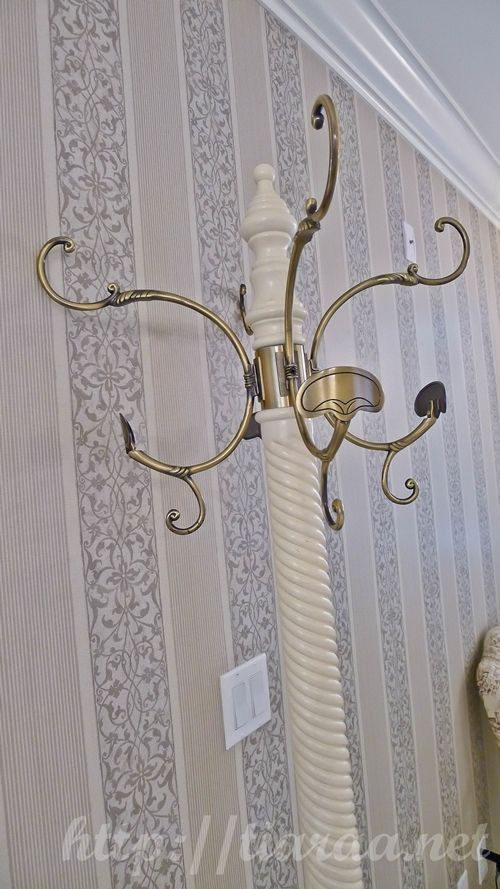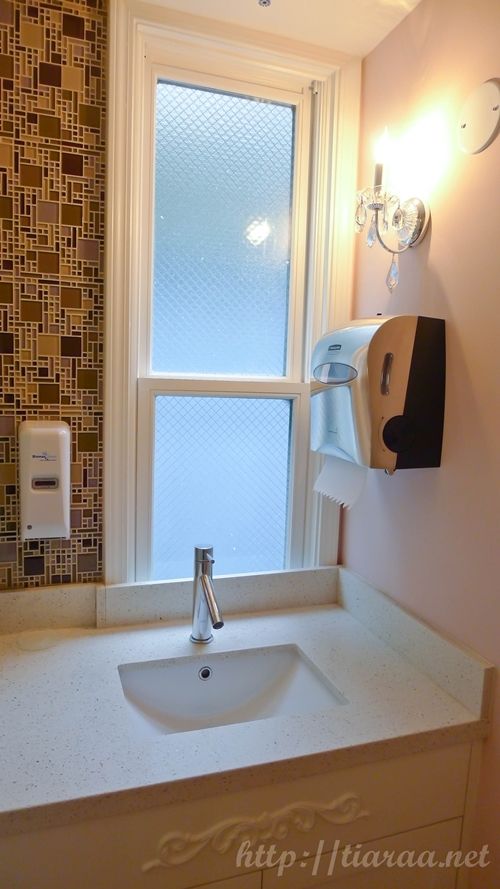 The cafe is decorated in Victorian style and the servers are dressed in floral maid outfits – totally suitable for the theme!  The first floor is the retail space of Pâtisserie Für Elise, while the second storey is the dining area. There is one individual room to host bridal parties as well. Even the decor of the washroom looks unique. What a perfect place to have afternoon tea at?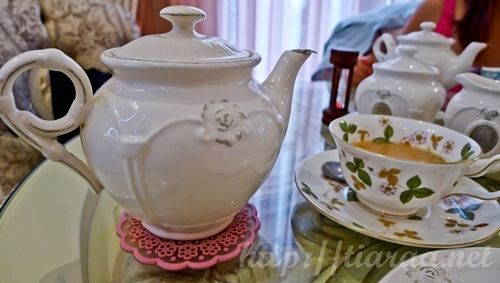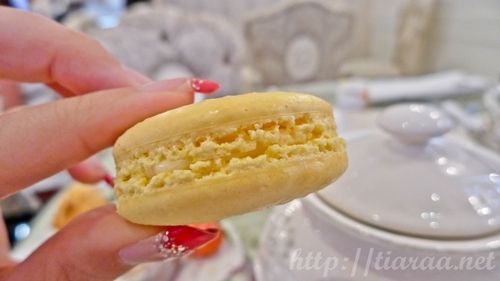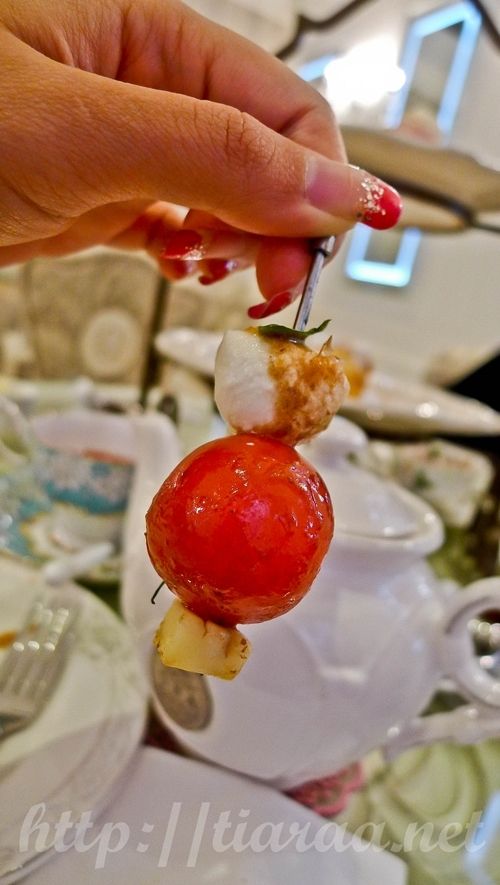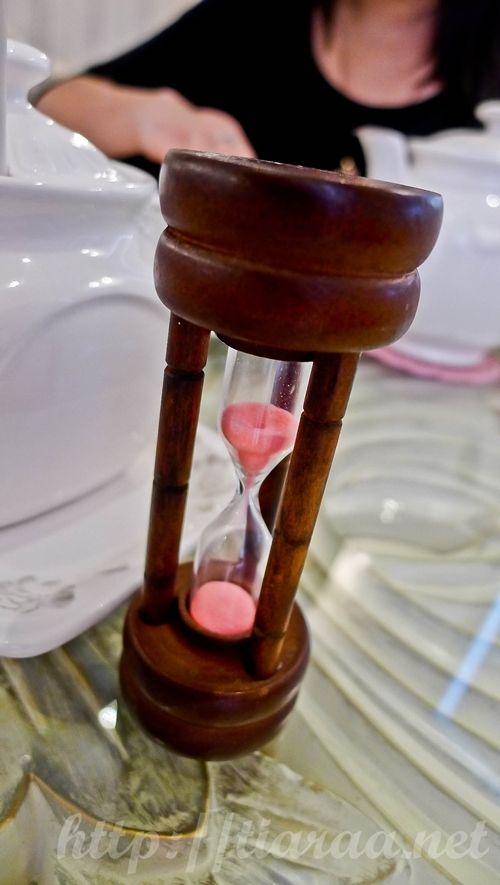 Sara and I had the afternoon tea set, which costs CAD$30 per person exclusive of GST and tips. As you can see from my first few pictures, we were first served with tea of our choice. I had the Blueberry Yogurt Tea, while she ordered the Honey Scented Tea. The Blueberry Yogurt Tea is caffeine-free blueberry flavoured fruit melange tea, which comprises of hibiscus, rosehip peels, cornflower blossoms, apple bits and black currant leaves. I really enjoyed every bit of it as it has a fruity taste and soothing to my throat. On the other hand, the Honey Scented Tea is a rich and mellow black tea with natural honey sweet aftertaste, which Sara likes. The last picture depicts a sand timer for the tea to settle a little before pouring it to the cup via the bird strain (second picture). I love the antique design of the teapot and utensils. The top tray (5th-12 pictures) of the two-tiered high tea set  comprises of sweet delicacies such as the following:
- Orange Dulcey Daisy Tartlet (7th picture)
- Mini Green Tea Chocolate Ganache with Red Beans (6th picture)
- Mini Fur Elise  (9th picture)
- Lemon Cheesecake (8th picture)
- Blueberry Coulis Panna Cotta (10th & 11th pictures)
- Macaron (12th picture)
Although I love desserts, Sara and I did not manage to finish the desserts as it is either too sweet or tasteless. As for the second tray (15th-20th pictures), it consists of savories as follow:
- Cucumber Dill Finger Sandwich (item shown in 15th & 16th pictures)
- Prosciutto, Brie and Fresh Basil Sandwich (17th & 18th pictures)
- Smoked Salmon Brioche (19th pictures)
- Bocconcini and Havarti Skewers (20th picture)
We preferred the savory food over the desserts although the cucumber dill finger sandwich was a little bland. The scones (13th & 14th pictures) is one of the saving grace. Both Sara and I found this pastry one of the best food item served in this cafe.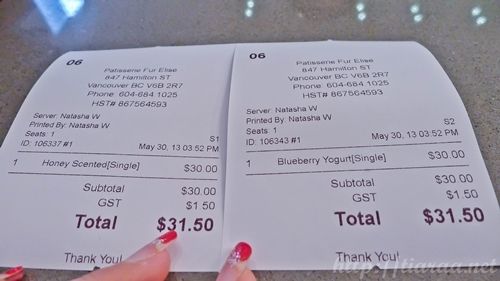 What I miss about Canada is that they are about to do split receipts so both Sara and I had to pay CAD$31.50 inclusive of GST so I usually top up 10-15% for tips.
OPENING HOURS:
WED-FRI: 1PM-8PM;
SAT & SUN: 11AM-6PM
NEAREST SKYTRAIN STATION: BURRARD STATION
PAYMENT METHODS: CASH/CREDIT/DEBIT

Ambiance: 8/10
Service: 6.5/10
Food (taste & appearance): 5.5/10
Value: 5.5/10
Total: 6.38/10★
Although Patisserie Fur Elise's ambiance is the right place to have afternoon tea, the food is not up to standard at all.