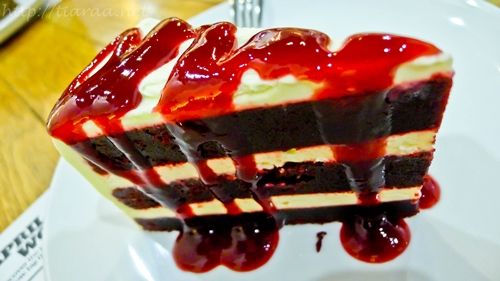 Abbie and I have not met since 2008 so we decided to meet up at Food For Thought as some Singaporean shows such as "Chicks VS Dicks" were filmed there before and it looks beautiful!
Food For Thought
8 Queen Street
Singapore
+6563389887

View Larger Map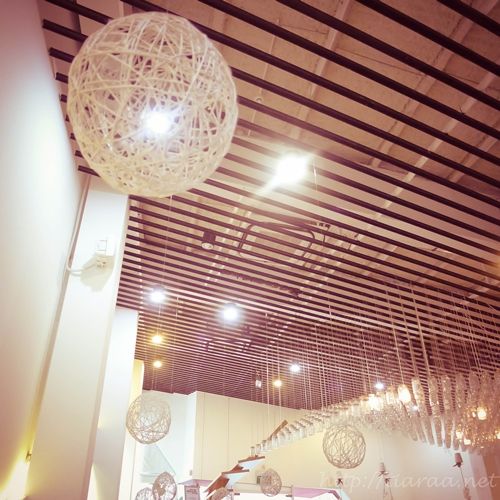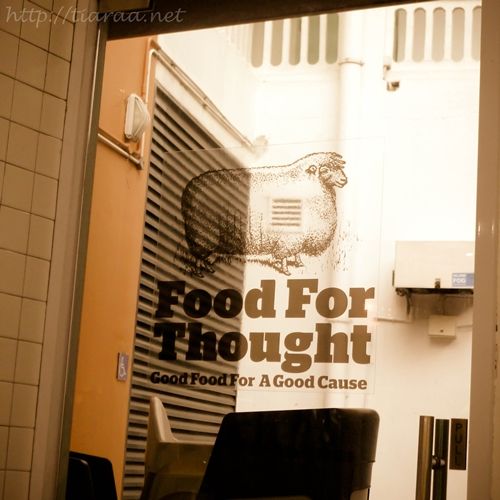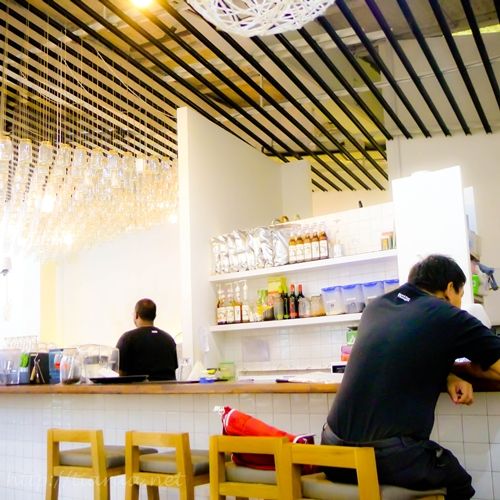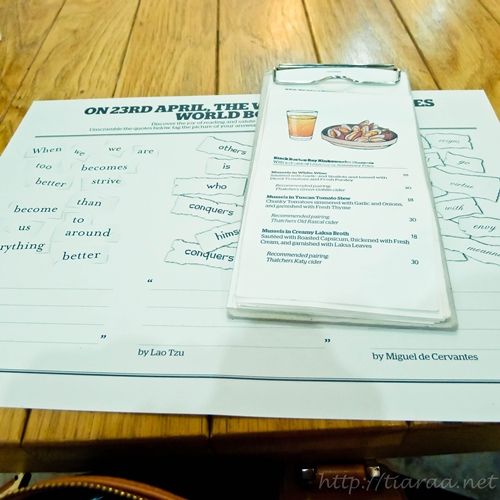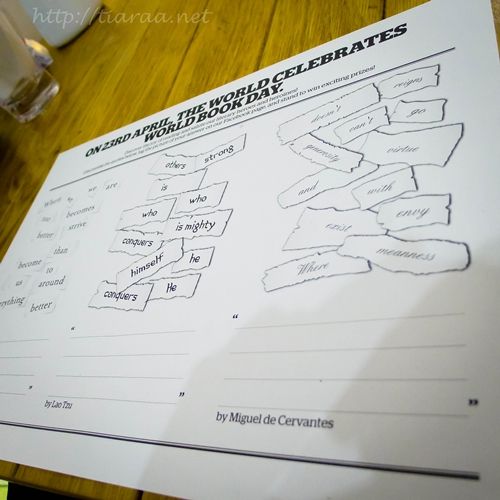 I was thinking of how to get to Food For Thought as I was uncertain on how to get there. My ex-colleague, Ruo Yu was heading to SMU after work so he decided to show me the way to Food For Thought since it was nearby. I went into the cafe and was blown away by their lovely interior that is nicely decorated with glass bottles, magazines and such. The table mat also had puzzles to solve that makes the cafe very interesting! Food For Thought also has inspiring quotes that are very enlightening to the public. One example is "Inspire Kind Acts 'cause apathy is so last millennium". The servers are a little slow and forgetful though. They gave us the wrong order and took really long to get our orders.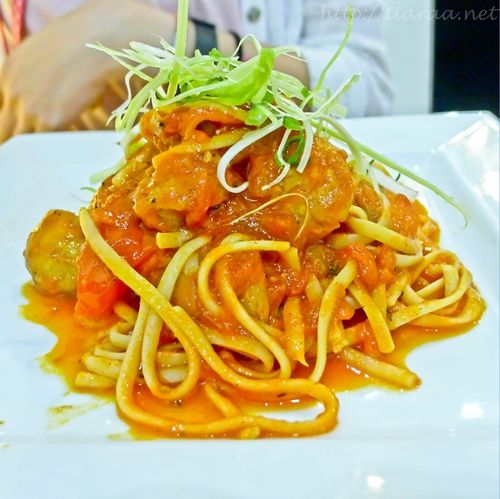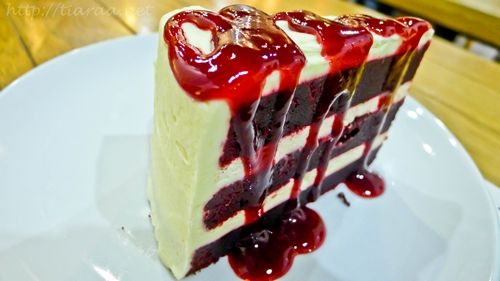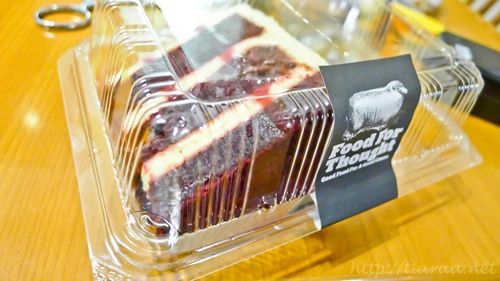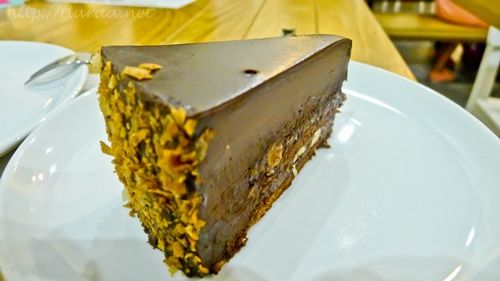 I had the Shiitake & Button Mushroom Risotto (1st picture) while Abbie ordered the Chunky Sausage & Tomato Linguine (2nd picture). Each dish was SGD$15 each but I was very disappointed that the portion is really small for such a hefty price. The risotto is just like any other typical risotto in an average Western restaurant in Singapore. The rice is too moist for my liking and there is not enough mushrooms to consume with the risotto. Not sure about Abbie's comments regarding her own meal but mine was definitely below standard.
Ratings: 2/5★
After dinner, Abbie & I decided to share the Old Southern Red Velvet Cake (3rd & 4th pictures – SGD$6 per slice) & Hazelnut Chocolate Crunch Cake (5th & 6th pictures – SGD$7 per slice). Again, I was in dismay after consuming a bite of each cake. The layers of cherry vanilla pound cake for the red velvet cake tasted really artificial and the cream cheese frosting and touch of lemon made it worst. As for the hazelnut cake, it was much better but way too rich for my liking! There were layers of chocolate sponge with thick hazelnut chocolate and toasted hazelnuts. The coating of the cake is a layer of dark chocolate and it is also topped with crispy wafer flakes. Huge thumbs down for the cakes as both tasted rather weird and we could not finish it as it was too thick for our liking.
P/S: I took the remaining Red Velvet cake to go and my sister really loves how the cake is like though!
Ratings for Red Velvet Cake: 1.5/5★
Ratings for Hazelnut Cake: 2/5★
CASH/NETS/DEBIT
NEAREST MRT STATION: BRAS BRASAH @ CIRCLE LINE
OPENS:
Mon–Sat: 9am – 10pm
Sun & PH: 9am – 9pm

Ambiance: 8.5/10
Service: 5/10
Food (taste & appearance): 3.67/10
Value: 4/10
Total: 5.29/10★
Quote that really applies to this restaurant: "Beauty is only skin deep."
swisscheese*
Tags: Chunky Sausage & Tomato Linguine, Hazelnut Chocolate Crunch, Old Southern Red Velvet Cake, Shiitake & Button Mushroom Risotto
Highlights
Network
swiss@tiaraa.net
Swiss Tiara Sumarli
Create Your Badge
Food & Travels
Meta