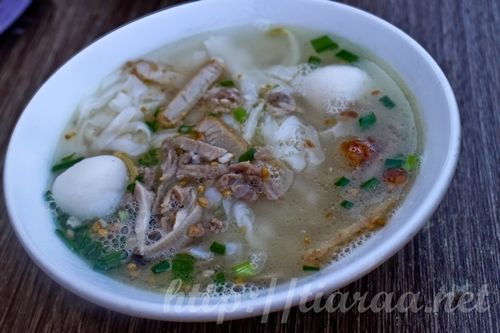 Penang Road Famous Teochew Chendol located along Lebuh Keng Kwee is no stranger to both the locals and tourists. Despite consuming so many dishes, we did not think twice about gaining weight and decided to have a delicious bowl of chendol each. Guess what happened after? We were walking along Lebuh Keng Kwee and found a hidden gem at the other end of the street.
Kedai Kopi Tong Hoe / 同和號 
Duck Meat Koay Teow Th'ng / 鴨肉粿條湯
Lebuh Keng Kwee, Georgetown,
Penang, Malaysia 10100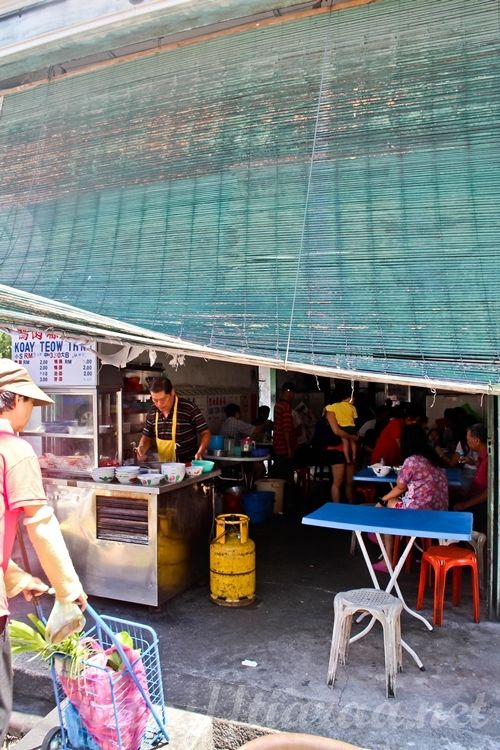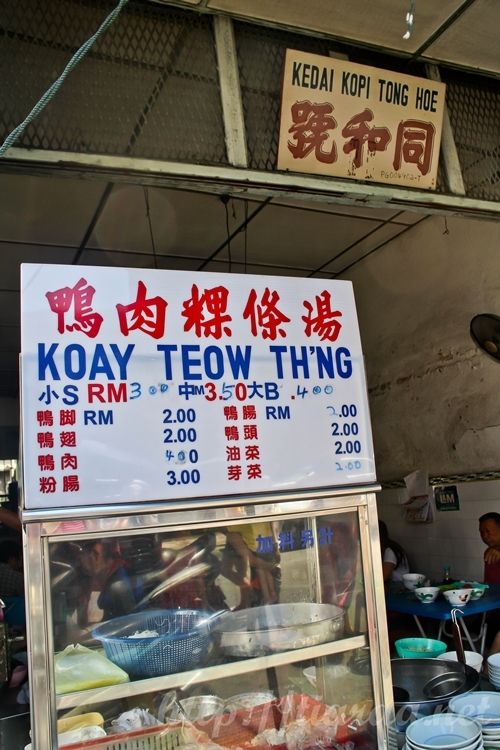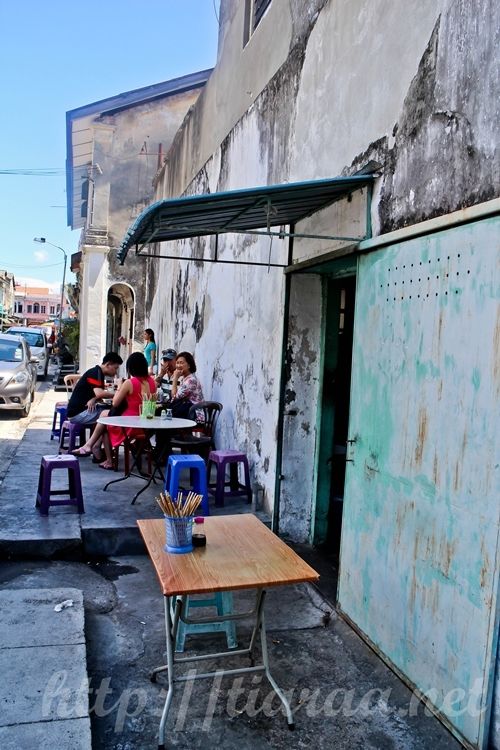 Although we were full, we found ourselves dining in this old school coffee shop. Many hawker centres in Singapore are either renovated, being renovated or going to be renovated in time to come and I do not like that as it will soon be a commercialized city with no traditional roots. The Bedok hawker center at the interchange was renovated last year and although it is much cleaner, I still prefer their previous outlook. Thus, you will find me coming to Malaysia more often to seek the more traditional food stalls. What I also love about Penang is that the boss / lady boss of some food stalls will initiate conversations with you. Even though the food is served very quickly just like Singapore and Hong Kong, the servers or boss in Penang will still engage in a conversation with you. We also had two different groups of customers on the table next to us, who was so friendly and started talking to us. One was a local and recommended us to other good local food place, while the other drove from KL and was kind enough to snap a group shot of us.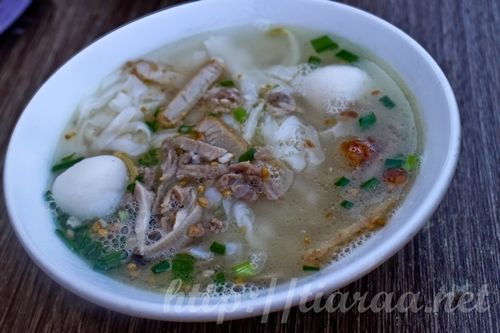 Jin Hui ordered 3 bowls of large Koay Teow Soup / 粿條湯 and 2 plates of Duck Feet / 鴨脚, which 9 of us shared as we were full to the brim. A large bowl of the Koay Teow Soup costs RM4 and a plate of Duck Feet costs RM2, resulting in the total cost of RM16 (CAD$5.38 / SGD$5.92 / USD$4.46). I cannot emphasize how cheap this is! Moreover, the dish tastes like heaven! The koay teow, served in a clear soup, is springy and the fishballs are freshly made everyday. There are tonnes of other ingredients in this dish as well, giving it aroma and flavour. I did not consume any of the duck feet as my stomach could not take in anymore food but my brother and Meeyee love it so much! On our last day of our trip, we came back again & Meeyee & Ryan decided to share a bowl of Koay Teow Soup since it was THAT good!
LANDMARK: AT THE OTHER END OF PENANG ROAD FAMOUS TEOCHEW CHENDOL @ LEBUH KENG KWEE
PAYMENT METHODS: CASH ONLY!

Ambiance: 7/10
Service: 8.5/10
Food (taste & appearance): 7.5/10
Value: 9/10
Total: 8/10★
Whenever I have noodles in Singapore, I would always choose bak chor mee or anything related to yellow noodles. I seldom consume koay teow soup here but I love the koay teow noodles in Penang. I hope to try out the Pitt Street Koay Teow Soup next weekend!