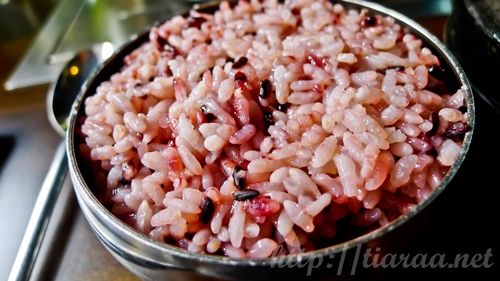 Since I was at Seoul for a month, there are a couple of days when I was exploring on my own. Some people are afraid or make a big fuss of dining alone but this trip has made me comfortable being by myself. I could wake up, eat, sleep and go wherever I like anytime but of course, I still practise safety precautions. So on one afternoon, I was exploring the area near my hotel during the lunch hours on weekdays and boy, many restaurants were flooded with people. This is because gangnam is considered a CBD area, where there are many financial business districts. Thus, it is very crowded on weekdays. Thankfully, I managed to find a restaurant that does not have as much customers so I decided to dine there.
양천지
강남대로112길 / Gangnam-daero 112 gil
02-564-0002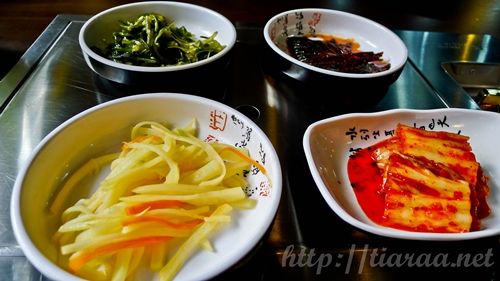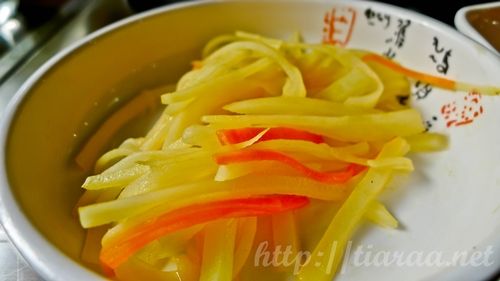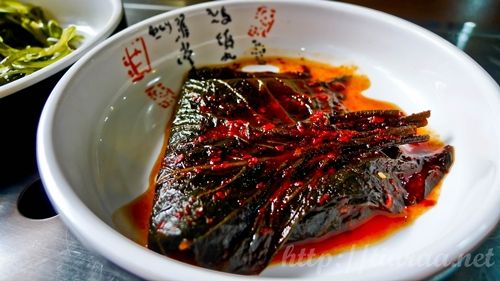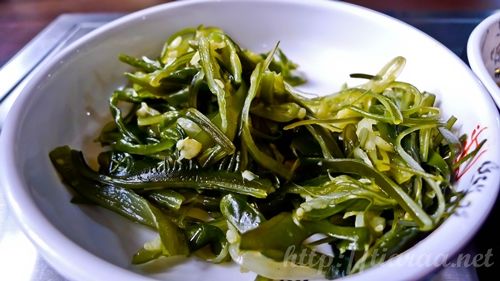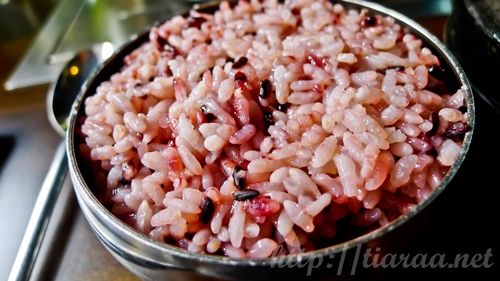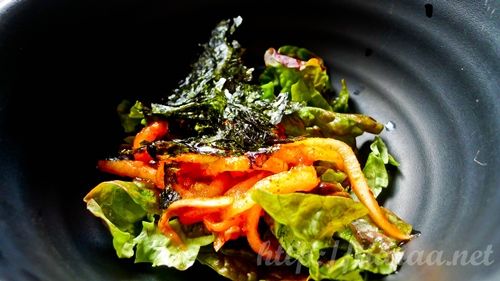 It is a small, humble and cozy restaurant located behind my hotel (Dormy Inn Seoul). I was served by a really nice male server as he taught me how to consume the 비빔 청국장. As I was eating the meal separately – vegetables on it's own, meat on it's own and rice on it's own, the male server came over and taught me to mix all the dry ingredients in a bowl (bibimbap style). The soup is made up of spicy fermented soybean paste and it makes the food a lot more flavorful. What I love about this meal is also the exposure of Korean multi-grain rice. I have always ate Korean dishes with white rice and the combination of multi-grain rice is a first. Multi-grain rice is known as Japgok-bap / 잡곡밥 in their culture and it mostly consists of millet, oat, barley, sorghum, split peas and all sorts of beans such as black bean. I really enjoyed it and would always opt for multi-grain rice when dining at a Korean restaurant in LA after. The pork rib is also very tender and tasty. It was definitely worth 6,000 won (USD$5.86 / CAD$6.37 / SGD$7.33) for this huge portion of food.
PAYMENT METHODS: CASH/CREDIT
OPENING HOURS: 11AM-11PM
Nearest Station: Gangnam Station
Ambiance: 6.5/10
Service: 10/10
Food (Taste & Appearance): 8.5/10
Value: 9/10
Total: 8.5/10★
Since 양천지 opened my eyes to healthier Korean food by using multigrain rice instead of polished white rice, I am really amazed and would love going here again when I am back.