Yvonne and I randomly met up to have dinner two nights prior to  the start of my Korean language course after my volunteer at the orphanage. We walked quite a lot at Hongdae but ended up at this dead end. Right at the corner, we spotted this tiny restaurant serving topokki dishes and so, we entered the restaurant.
칼라떡볶이
서울특별시 마포구 서교동 358-89
02-393-2468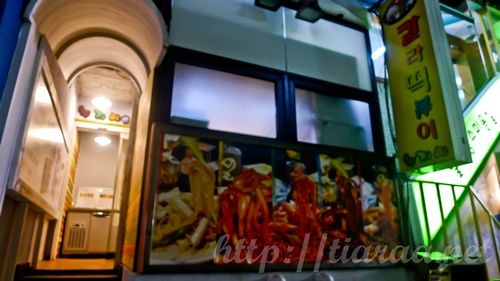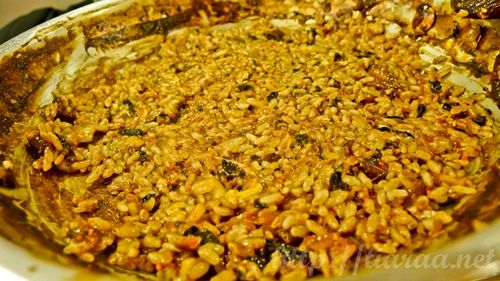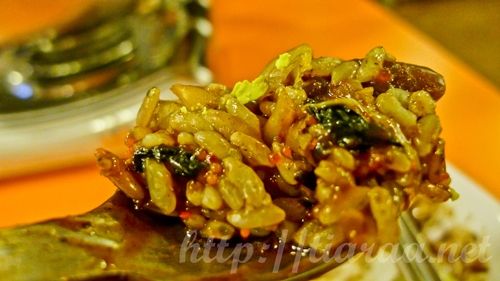 Both Von Von and I shared a huge pan of 자장떡볶이, which is 4,500 won (USD$4.39 / CAD$4.77 / SGD$5.52) per pax. I found this extremely cheap as firstly, this is not your usual topokki dish served with sweet chili sauce. It is served with enoki mushrooms, egg, udon and topokki topped with thick and salty black soybean paste (chunjang). Doesn't this sound appetizing to you? Secondly, after completing the food items on the pan, the server will pour in rice and seaweed to the pan and continue cooking and mixing rice, seaweed with the remaining ingredients and sauce. Since there were only two of us, we were so bloated finishing up everything. It was like having the best of both worlds – consuming two types of carbohydrate in one serving! Just writing about it makes me salivate even more but this time of dining that results in bloated stomach should only happen once in a blue moon, yes?
PAYMENT METHODS: CASH/CREDIT
Nearest Station: Hongdae Station
Ambiance: 6.5/10
Service: 6/10
Food (Taste & Appearance): 9/10
Value: 10/10
Total: 7.88/10★
Von Von and I did not even have a place in mind on where we should dine but I am so glad that we managed to get a good and value for money dish that blew our mind away. Although I am a person who loves planning every single thing, sometimes no plan is the best plan, yes?
Highlights
Network
swiss@tiaraa.net
Swiss Tiara Sumarli
Create Your Badge
Food & Travels
Meta