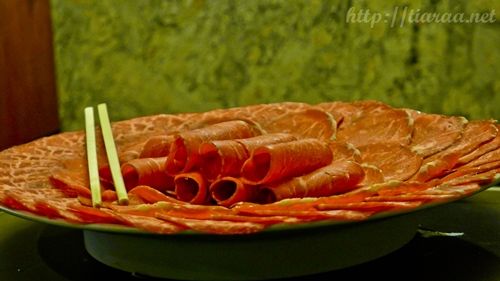 After a full day activities at Disneyland the previous day (12/20/12), we were burnt out so we slept in. When we woke up, we were starving so my lovely cousins from USC brought us to Seoul Garden Restaurant to have lunch.
Seoul Garden Restaurant
1833 W Olympic Blvd,
Los Angeles, CA 90006, United States
+1 213-386-8477

21st December 2012 – FIRST VISIT TO SEOUL GARDEN WITH SA KO & FAMILY
(This was before I went to Korea for a month to stay so Korean Shabu Shabu seems pretty new to me)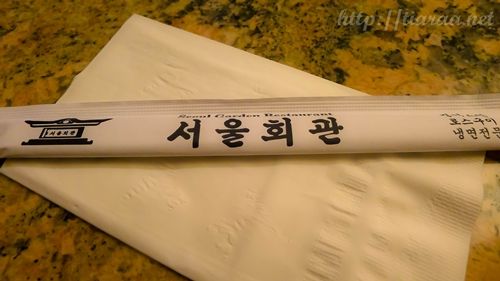 It was a very busy place as the servers had absolutely no time to waste. They went from one table right to the next after serving, lighting up the fire, cooking the udons for us and so on. I find that they may not be unfriendly but things at the restaurant  are too hectic to communicate with the customers. It has a Korean atmosphere with the bell button and background settings, which is pretty neat and decent.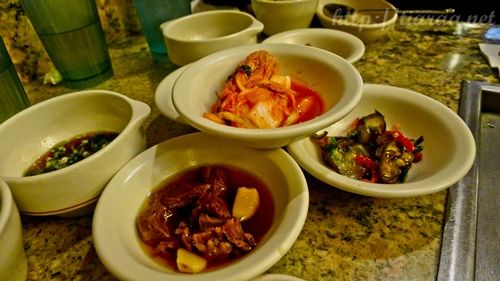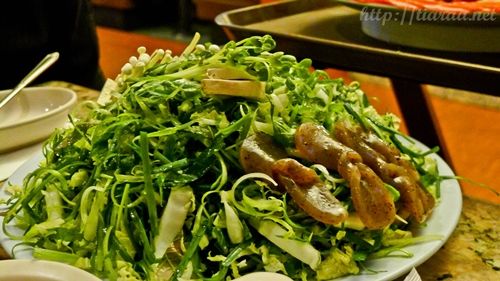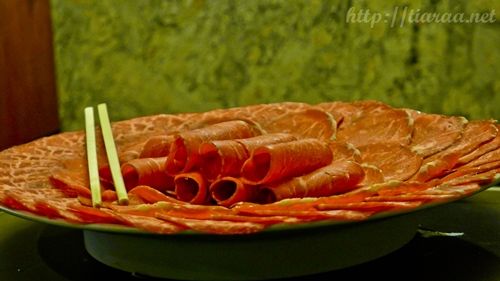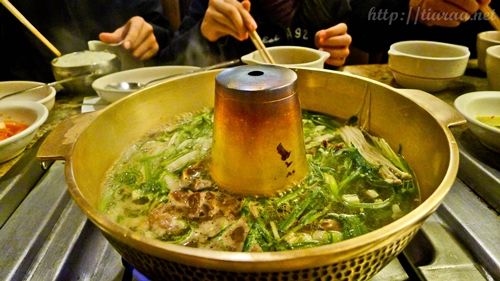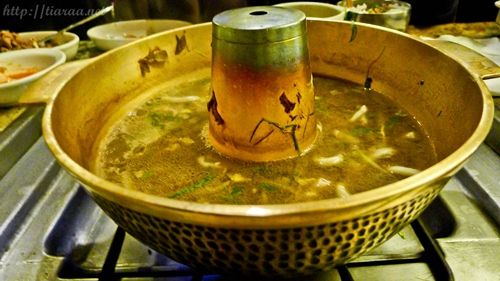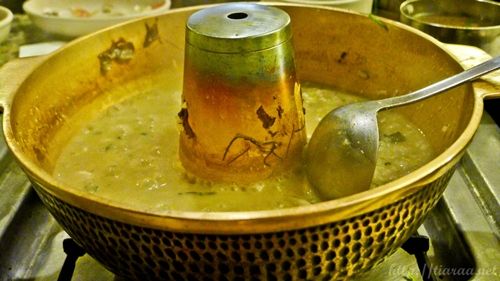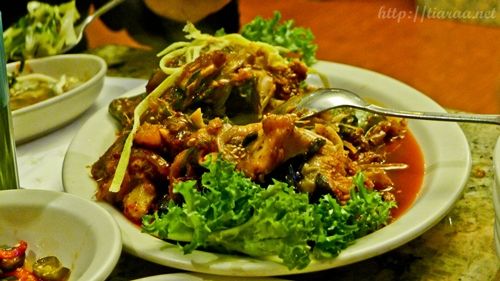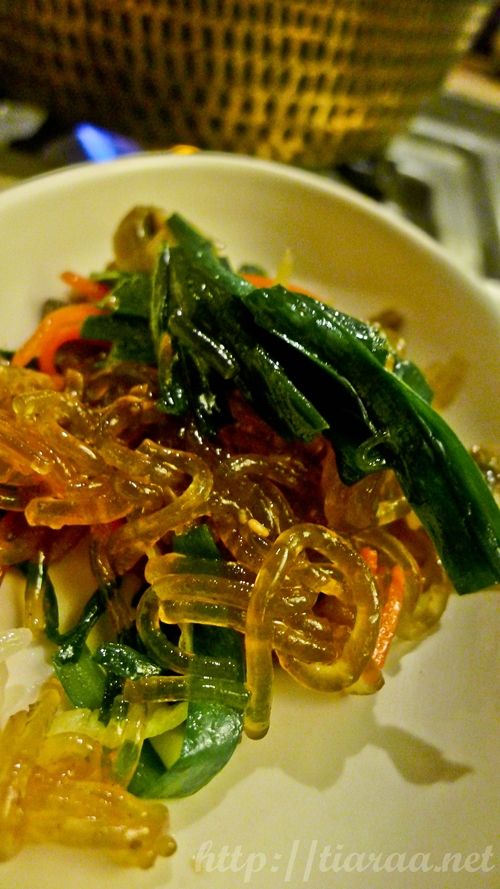 The people that were in charge of ordering were my uncle and cousins as they are more familiar with the restaurant. My uncle is a really good cook so he knows a lot of good places at Los Angeles as well. We had the Beef Jing-Gee Skhan (1st-10th pictures), Dae Gu Jorim (11th picture), Complementary Sikhye (12th & 13th pictures) and Jap Chae (14th picture).
The Beef Jing-Gee Skhan had a minimum of 2 orders so since there were six of us, 2 orders were more than enough for us. Each order costs USD$25.99 so two orders would cost USD$51.98. This order itself is very filling as raw beef, vegetables and sauces were served to us so that we can cook on our own. However, that is not all! I was surprised to see an additional udon and egg set cooked by the server right in front of our eyes. Next, porridge, seaweed and egg combo was also cooked right before us. It was my first time having Korean Shabu Shabu so I was amazed by how they could fully utilized the pot. The meal was unbelievably good and I swore to come back for more!
Ratings: 4/5★
The Dae Gu Jorim is basically broiled silver codfish with spicy and soy sauce. It is another of my virgin try and I love it despite the spiciness of the dish. It is very unique and delectable and we ended up licking the plate dry! It costs USD$22.99 – You may think that it is expensive but in places like Singapore and Indonesia, high quality Korean food costs way more!
Ratings: 5/5★
The complementary Sikhye was served right at the end of our lunch and it is very refreshing, especially after all the spiciness and bloatedness! A lot of people call this the sweet Korean rice beverage that comprises of cooked grains of rice. It has been stated to have benefits such as containing antioxidants and dietary fiber and easing digestion.
Ratings: 5/5★
Lastly, we had the typical Jap Chae, which is just vermicelli and vegetables. I do not really have an impression of it because the other dishes were not very common but was very gratifying to consume.
Ratings: 2.5/5★
13th October 2013 – SECOND VISIT TO SEOUL GARDEN WITH DI CEK & FAMILY with Uncle Allen
(This was after I went to Korea for a month to stay so I have eaten many Korean Shabu Shabu prior to this visit)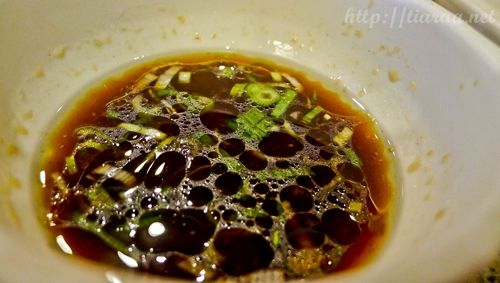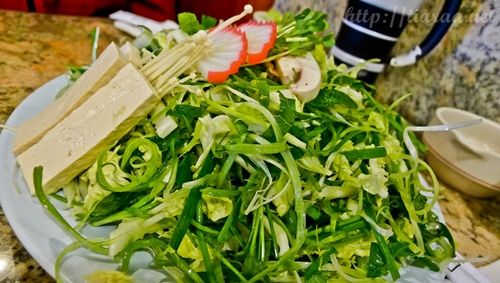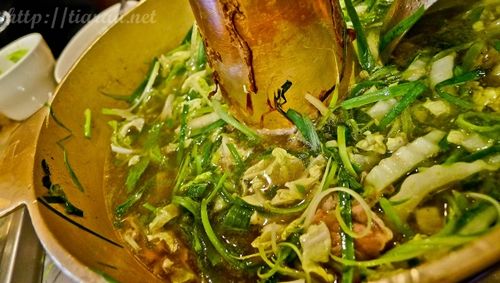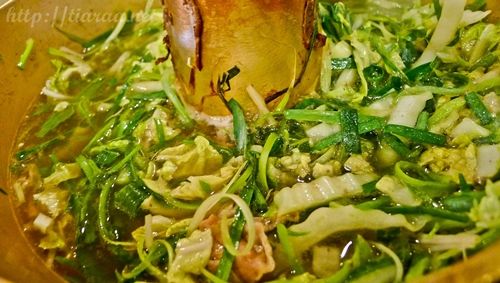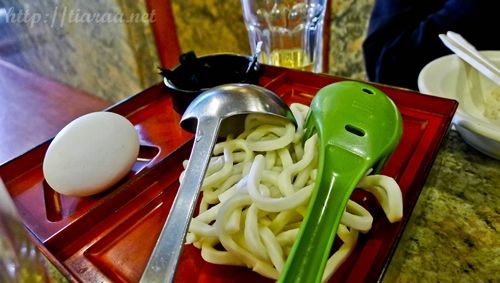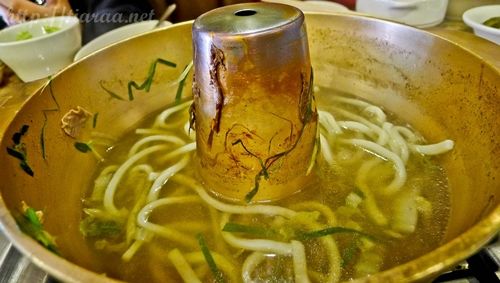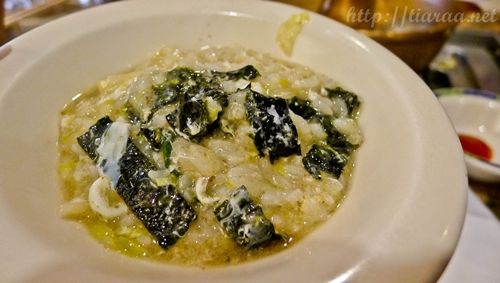 Basically, we had the same Shabu Shabu as the previous visit because my second uncle loves beef a lot. He even ordered an additional Bulgogi dish for us to share. Obviously, we could not finish it because my second uncle just had a liver transplant prior to this visit and his appetite has decreased significantly. My aunt is not a fan of Shabu Shabu and Olivia and myself do not consume a lot too. The Bulgogi was very well cooked and it has to be because post-transplant patients are not allowed to have anything raw. It tastes fine but I really enjoyed the Shabu Shabu the most because I miss Korea and Korean cuisine so much and there were not many Korean restaurants around the area that I was staying at (namely Westwood).
Ratings: 3/5★
PAYMENT METHODS: CASH/DEBIT/CREDIT
OPENING HOURS:
Mon-Sun 11 am – 10 pm

Ambiance: 7/10
Service: 6/10
Food (Taste & Appearance): 7.8/10
Value: 7/10
Total: 6.95/10★
Seoul Garden really opened my eyes that there were more Korean food other than Seafood Pancake, Korean BBQ, Bibimbap and all the other common Korean dishes. If you are in LA, head over to Seoul Garden Restaurant to try their famous Shabu Shabu!