The BFFs and I had a mission and that was to surprise our dearest bride-to-be for a mini "bridal shower" yesterday before her wedding next Saturday. We had a few restaurants and cafes in mind for the surprise to be held but we finally came to an agreement to hold it at &SONS after Vivian suggested it. Thus, Crystal made a reservation for 4 pax at 7:30PM yesterday.
SONS
#01-19, China Square Central,
20 Cross St,
Singapore 048422
+65 6221 3937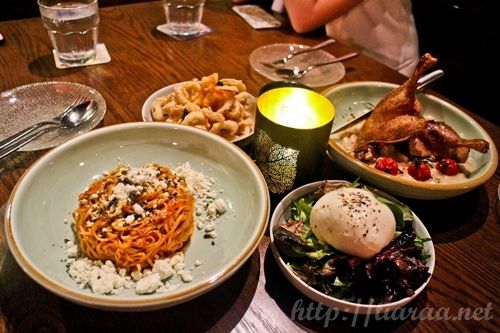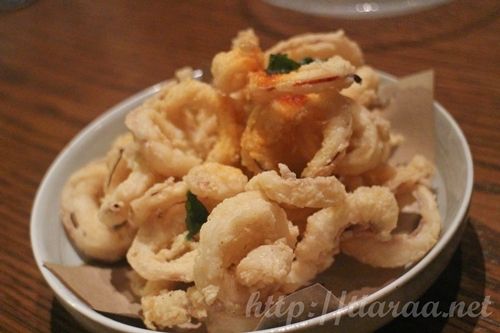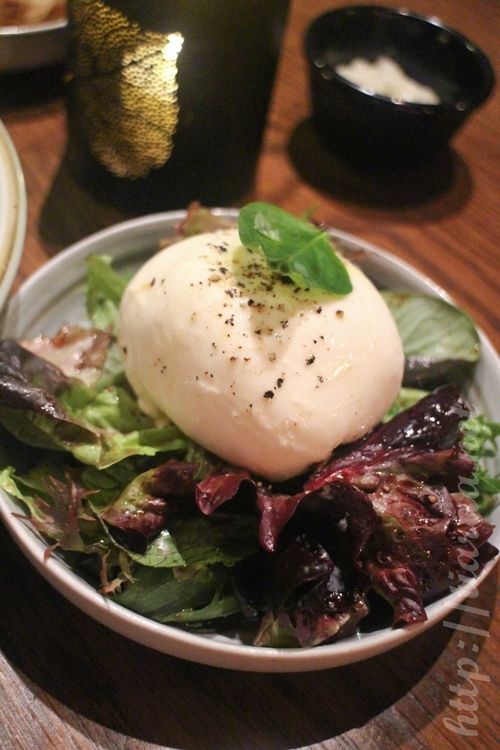 We were all late for the dinner because Crystal was running around Bugis to get the bridal sash, while Vivian and I were collecting the balloons at Clark Quay. I had to go home after work to pick up the bridal rosette cake too. Oh, the joys of planning a mini bridal shower! We were late for about 15 minutes but since there were only a couple of customers in the restaurant, we were free to pick our tables. Since we had balloons and such, we chose the table at the corner. The restaurant has nice dim lightings and is partially enclosed. Thus, it has a nice atmosphere and is well-ventilated. We did not know what to order so we asked the server for recommendations. We could not help laughing silently when he read the entire menu to us so we had no choice but to pick on our own. We shared all the dishes (1st picture) such as Tagliolini (2nd picture), Crispy Calamari (3rd picture), Duck Legs Confit (4th picture) and the Burrata (last picture) which costs SGD$24 (large), SGD$13, SGD$28 and SGD$20 respectively. We were surprised when the tagliolini appeared so small when we have ordered the large serving to share but it was actually quite filling! I love the spice added in tagliolini and it is coupled with crab and nduja as well – keeps making you crave for more but I could not consume much since I am on a pre-cleanse diet. The crispy calamari tastes good as well. You can never go wrong with fried food, yes? I enjoyed the duck legs confit the most, especially when it is complemented with cannellini and cherry tomatos. Vivian detests the cannellini due to the texture and she had stomach upset after consuming it. Crystal is quite a foodie and she knows her food very well! She ordered the burrata, which we did not know what that was initially but it was scrumptious! I had more of the zucchini and basil pesto though. After our delectable dinner, the server took a long time to serve the cake that was to surprise Alicia. I had to pretend to head to the washroom and inform them before they finally served it. It all ended sweetly! The total costs SGD$85 but with GST and service charge, it was SGD$100.05. It was so worth it as the restaurant served decent Italian food and we were so full from all these dishes. I heard from Vivian that the lunch is way cheaper though!
OPENING HOURS:
Mondays to Fridays, 11:30am – 1:00am
Saturdays, 6:00pm – 2:00am
Lunch: Mondays to Fridays, 12 noon to 2:30pm
Dinner: Mondays to Saturdays: 6:30pm to 10:30pm
NEAREST MRT STATION: TELOK AYER / CHINATOWN MRT STATION
PAYMENT METHODS: CASH/NETS
Ambiance: 7.5/10
Service: 6/10
Food (taste & appearance): 7/10
Value: 7/10
Total: 6.88/10★
There were plenty of servers in the restaurant but it was a little hard getting their attention. It was a hit and miss for service but the food is good enough for me to come back during lunch one day when the haze subsides!