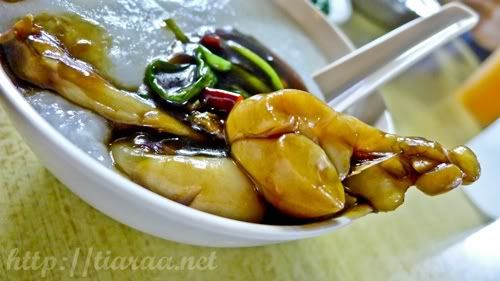 Janet came to Singapore for only 2 weeks and she wanted to try the frog porridge at Geylang so I read up on which place we should head to and with her friend's recommendation, we headed to Eminent Frog Porridge via cab after having desserts at Rocher's Beancurd.
Eminent Frog Porridge (明辉活田鸡粥)
269/323 Geylang Road,
Geylang Conservation Area,
Singapore
+65 9842 2941

View Larger Map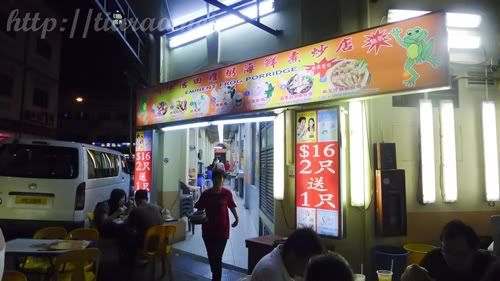 As many people know, a section of Geylang is the red-light district of Singapore. However, there are lots of delicious food in that area and the hawker closes quite late so many people head there for supper when they are hungry during the wee hours of the morning. Eminent Frog Porridge is one of the stores that only until 3.30AM! Eminent Frog Porridge has lots of seating areas and it  stretches from one end to another. The service is just like any other hawker center's service.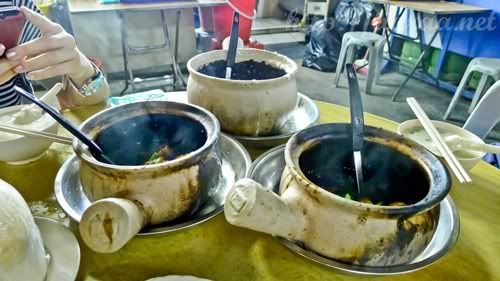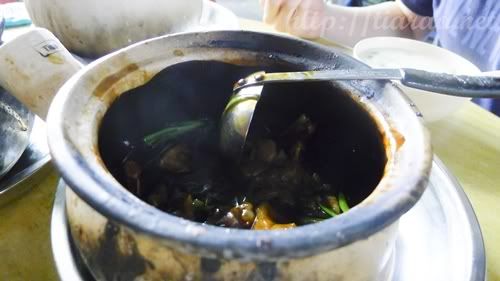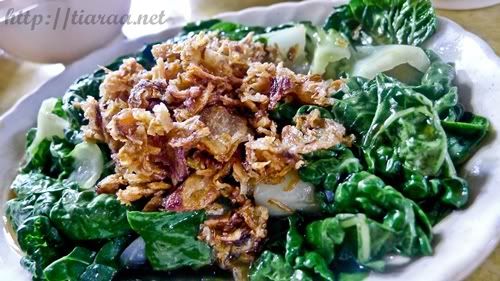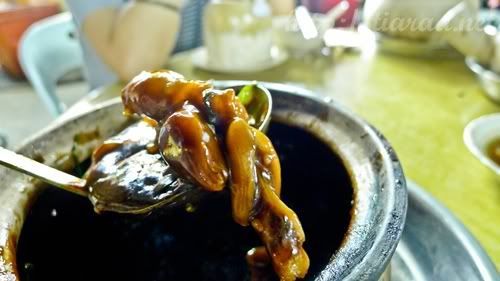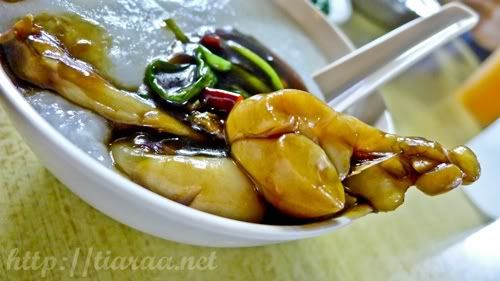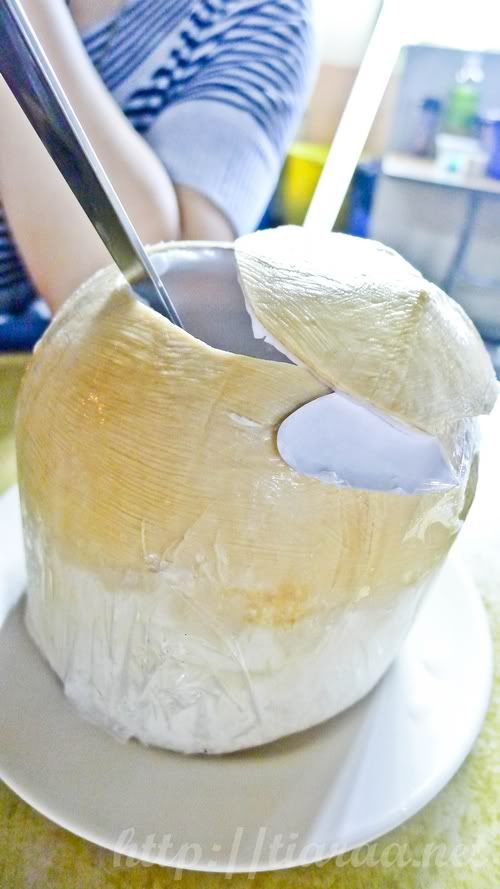 We ordered a pot of porridge, 2 pots of frogs of different flavours and a big plate of vegetables with oyster sauce. The big pot of porridge costs SGD$4. The frogs (SGD$22 for 4 frogs) we had were the frog with garlic and white pepper and the frog with dried chilli (Gong Bao). The big portion of vegetables with oyster sauce costs SGD$7. The food will definitely rock your socks. I kept eating no matter how bloated I was because it was very mouth-watering. The sauce of the frog is just so appetizing. You will definitely salivate by the sight of it. The flavourings such as the dried chilli, garlic and white pepper is just right – Not too much yet not too little! The vegetables are just average though.
CASH ONLY!
Opens daily:
Daily: 5PM – 3.30AM
Nearest MRT: Aljunied
Ambiance: Nil
Service: Nil
Food (taste & appearance): 8.5/10
Value: 8/10
Total: 8.25/10★
In conclusion,  this is definitely in one of Singapore's "MUST TRY" list!
swisscheese*