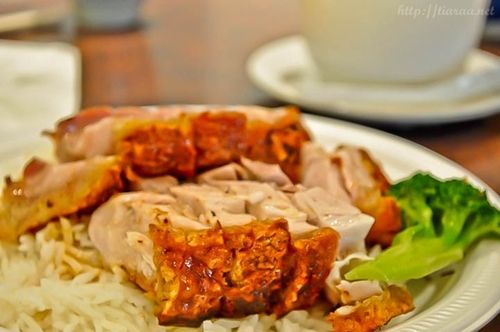 Before heading to BSF one Monday evening, Janet and I decided to have a quick dinner. As Janet works at Richmond and BSF is also located at Richmond, I recommended her to have dinner at HK BBQ Master since the place serves delicious food.
HK BBQ Master (明家燒臘專家)
4651 No 3 Rd Ste 145
Richmond, BC V6X
(604) 272-6568

View Larger Map
My cousin (Athiam) introduced HK BBQ Master to both my father and I back in 2010. The place is a hidden gem located at the car park of Superstore at Richmond. When we went there for the first time, the servers there are so rude and unfriendly. It is quite a fast-paced restaurant so do not expect to stay there for a 2 hours meal! On my second trip there with Janet, the server was so attentive and kept asking whether we enjoyed the food. One reason could be because I was constantly taking pictures of the food served so they asked if I was a food blogger and I stated that I do write about the food I eat.
FIRST VISIT with daddy and Athiam in 2010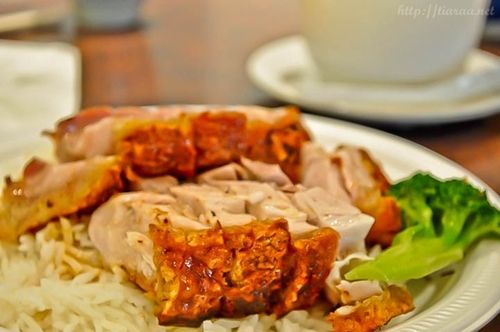 I cannot remember who had which dish but the first picture is the Roasted Pork on Rice, which costs CAD$6.90 and the second picture is the Homemade Free Range Chicken on Rice, which is CAD$7.50. My father is quite a fussy eater so he does not like to consume food with lots of MSG in it. However, he enjoyed the food at HK BBQ Master and he ordered another set after finishing the first because he was so impressed by the food!
SECOND VISIT with Janet in September 2012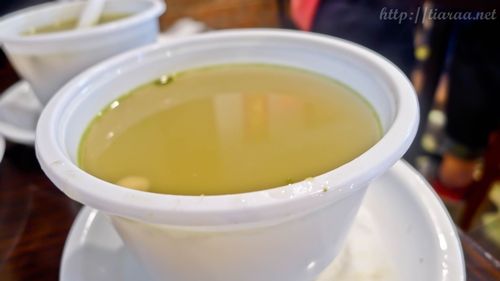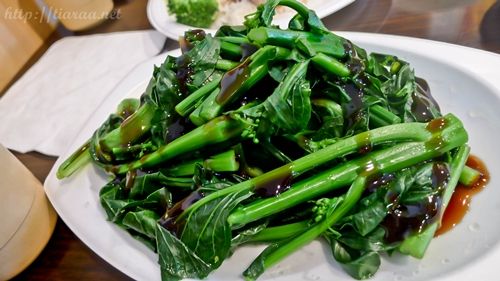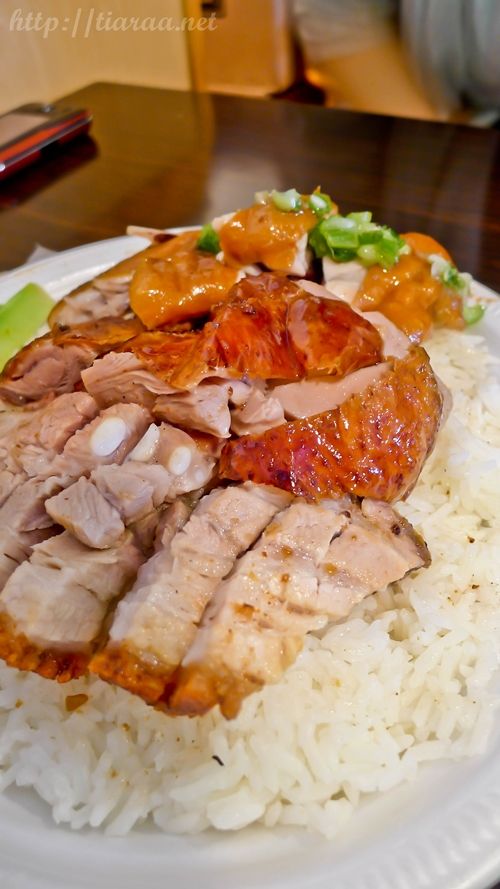 Since I have not been to HK BBQ Master for years, I decided go there on my second visit with Janet. Janet and I ordered a bowl of Soup (1st picture) each but we shared the Green Vegetables (2nd & 3rd pictures) and 3 Kinds on Rice BBQ Master (4th & 5th pictures). Each bowl of soup costs CAD$1.75 each and it consists of bitter melon with pork ribs, which tastes excellent! The cool thing about HK BBQ Master is the soup does not consist a single pinch of MSG! That is one reason why my father loves this place! I give a huge thumbs down for the Green Vegetables though! Firstly, it costs CAD$5 and it is not worth that price at all! Secondly, the vegetables are too dry and does not look very fresh either. Thirdly, the taste is a little below average. I wonder why restaurants in general charge vegetables at a more expensive rate when people have to get more vegetables in their diet. This has been puzzling me for the longest time! On a different note, 3 Kinds on Rice BBQ Master is totally worth CAD$9.50!! Our 3 meat choices were Roast Pork, BBQ Duck and Soya Chicken, which were all dripping with flavour! However, the highlight of the meal was the Roast Pork! Being a fan of crispiness and fattiness, I enjoyed the crispy skin of the roast pork and tender, moist and plump meat! It was also very well-seasoned and Janet was also very impressed with the food there.
Ratings of Soup of the Day: 3/5★
Ratings of Vegetables: 2.3/5★
Ratings of Roast Pork: 4.5/5★
Ratings of BBQ Duck: 4/5★
Ratings of Soya Chicken: 3.5/5★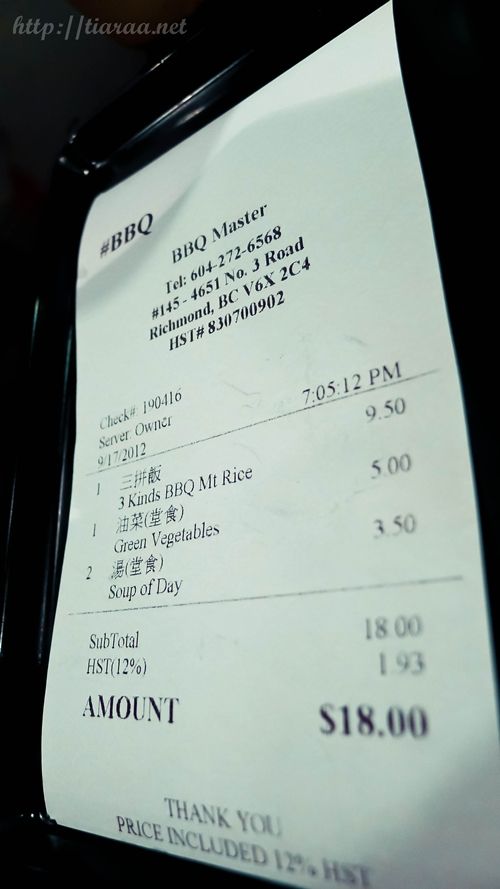 The bill was a total of CAD$18, excluding tips and we topped up some tips for them!
CASH ONLY
NEAREST STATION: Aberdeen @ Canada Line
Opens:
Everyday except Wednesday 11am-8pm
Ambiance: 6.5/10
Service: 7/10
Food (taste & appearance): 6.92/10
Value: 8/10
Total: 7.12/10★
HK BBQ Master is a good place to have a quick meal but with high quality meat and soup!

swisscheese*