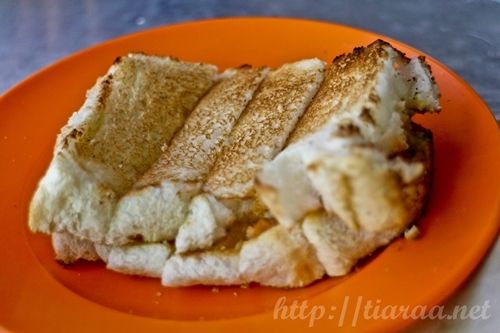 Greetings from Penang! Revisiting this city once again even though I was here two weeks ago. So when I first visited Penang two weeks ago, it was Labour Day weekend.  During that same weekend, Malaysians were also having Vesak holiday. Thus, many tourists and Malaysians themselves flock to the city to have good food. My brother, his girlfriend, her hometown friends and myself was one group that did it!
Toh Soon Coffee
Lebuh Campbell, Pulau Pinang, Malaysia
+60 4-261 3754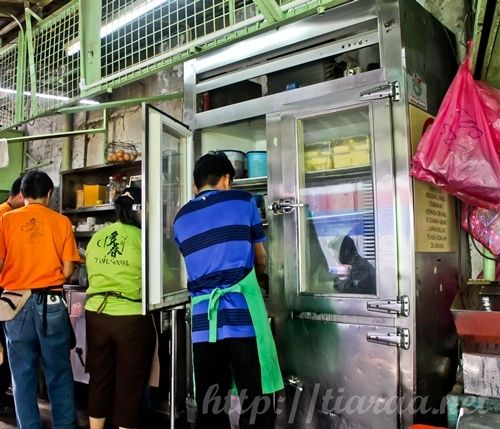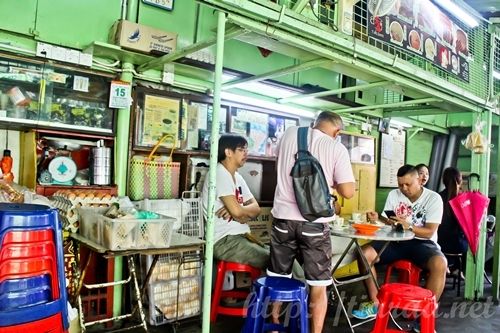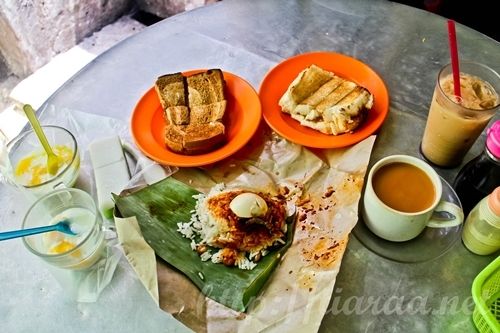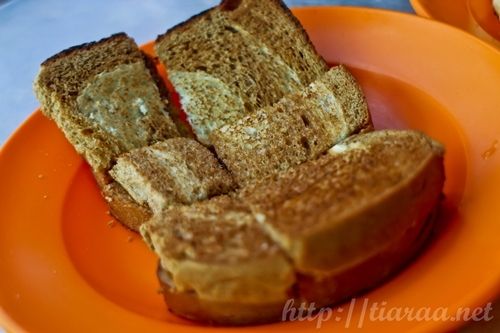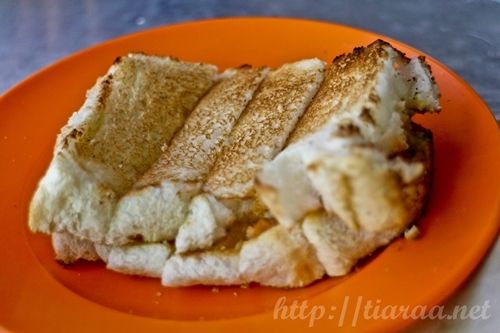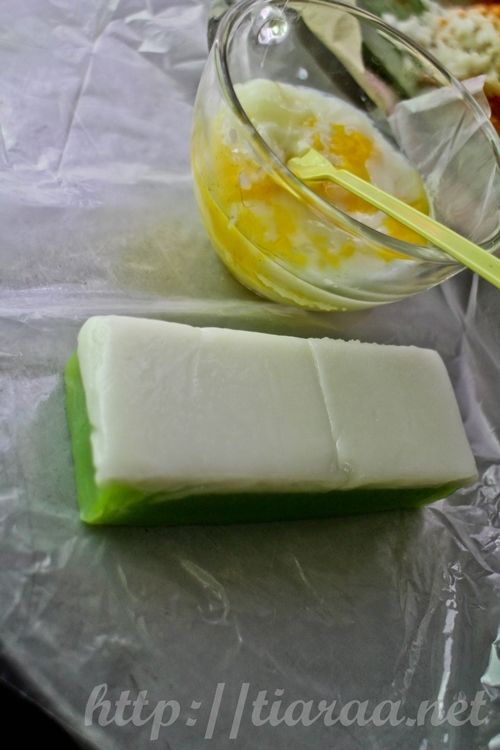 So two weeks ago when I was at Penang, one of Shiling's friend, Jin Hui wanted to bring us to have breakfast at Toh Soon Coffee Shop. Unfortunately, it was closed on the three days that we were there. What luck seriously? So I made it a point to head over there for brunch when Crystal and I arrived on Friday morning. We were so glad that it was opened and there was no line up to dine here. People should know how there are customers who are willing to wait and queue up for the toast and coffee here. If you did not already know, Toh Soon Coffee is located at the alley, in between two stores. We approached one of the server to ask how we should order. He asked if we wanted toasts and we agreed with enthusiasm since we were famished from our flight. He stated that he will get two different types of toasts for us. In addition to that, we also ordered two glasses of tea beverages and eggs. Although I have cut down on sweetened beverages, I usually get "teh-c siew dai" if I were to go to a coffee shop but sometimes I skip it altogether. "Teh-c siew dai" means tea with evaporated milk and less sugar. Crystal got herself "teh peng", which simply means iced tea with condensed milk. The soft-boiled eggs are served in a small glass bowl and I found that adorable and unique! While waiting for the toasts to be ready, Crystal and I helped ourselves with the Kueh  Talam (last picture) & Nasi Lemak (second last picture) that were displayed on the table. Thank goodness we shared a packet of each as we were so full by the time we finish our toasts. I found the kueh talam way better than those served in Singapore. I have no idea why but a lot of nonya kuehs in Singapore are too sweet that you cannot taste the original flavour of the dish/dessert's ingredient. As for the kueh talam served at Toh Soon Coffee Shop, you can taste the coconut milk and rice flour from the white layer and the green pea flour and pandan from the green portion. Even the mildly sweet sambal chili of Nasi Lemak did not mask the coconut flavour of the rice and the anchovies adds an edge to the dish due to it's crispiness. Now, here comes the best part. The main reason why many people rush here for breakfast is all because of the Hainan coffee and toasts. As I am not a coffee drinker, I ordered tea as stated above. The toasts the server chose for us are toasted Hainan Bread and toasted Coffee Marbel Bread filled with homemade kaya and imported butter. The toast is a little too thick for my liking and they were not generous enough with the kaya spread. Thus, it does not taste spectacular. I had to keep dipping my toast in the half-boiled egg for more a natural flavour. I enjoyed the experience of consuming bread toasted under the traditional method of a charcoal amber though. It is not easy for the server to toast the bread as he has to bend down to toast it for quite some time since this method of toasting is quite slow. Moreover, the weather in Penang is already so humid! It is so sad watching them sweating their guts out toasting the bread under an even more heated condition. It took us awhile to catch the attention of the server when we wanted to pay for the food after finishing it. What I want to emphasize is how cheap the food is though – RM11-14 (CAD$3.73 / SGD$4.09 / USD$3.06 to CAD$4.74 / SGD$5.20 / USD$3.89) for everything! Totally worth it! According to Shiling jie, this is quite expensive for Malaysia though.
OPENS DAILY: 8:00AM-6PM
LANDMARK: GEORGETOWN
PAYMENT METHODS: CASH ONLY!

Ambiance: 7.5/10
Service: 6/10
Food (taste & appearance): 7/10
Value: 8/10
Total: 7.13/10★
For what its worth, I am amazed that for such a small, old and run down outdoor coffee shop located in a hidden alley, many people line up for food here. I cannot wait to come back to try their egg on toast in the future!