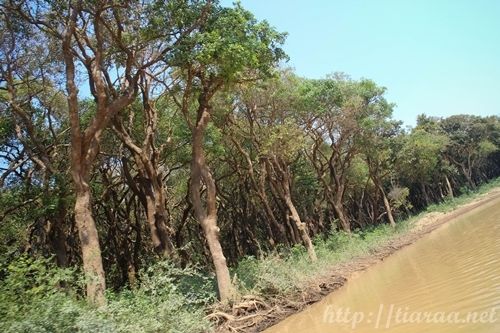 Crystal and I did not do much research on Cambodia until few days before our trip or during our trip itself. We were fascinated when we saw that Cambodia also has a floating village just an hour away from Siem Reap. We planned to do it on our third day between the days of temple visits to Beng Mealea and the temples at the Angkor Complex. Since we were using the same tuk-tuk driver throughout our stay in Siem Reap, he quoted us USD$21 for both the tuk-tuk and boat ride to and fro Tonle Sap. As we did not do much research on the floating village, we were clueless whether to go to Kompong Phluk or Kompong Khleang when asked. We went to ask the owner of our hostel and he stated that since it is the dry season right now, the tide is quite low for both so we can choose either. Well, that did not help much but we chose Kompong Phluk anyhow!
Kompong Phluk
Tonle Sap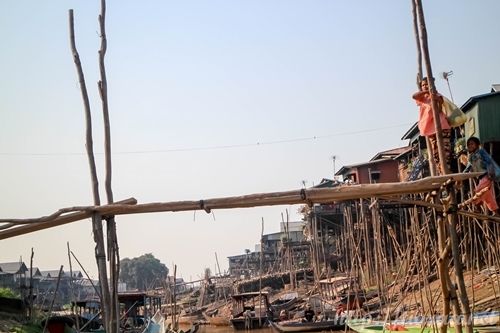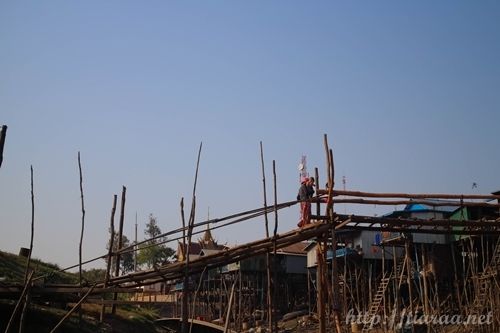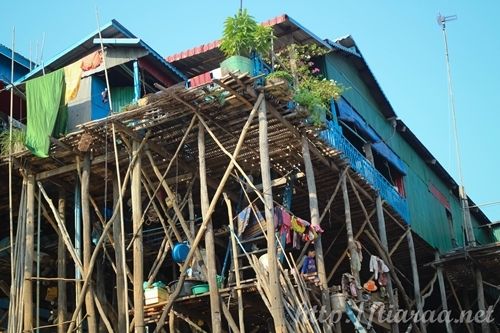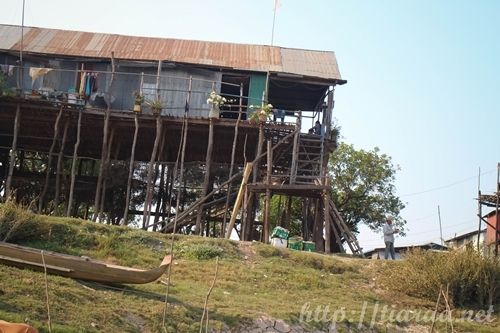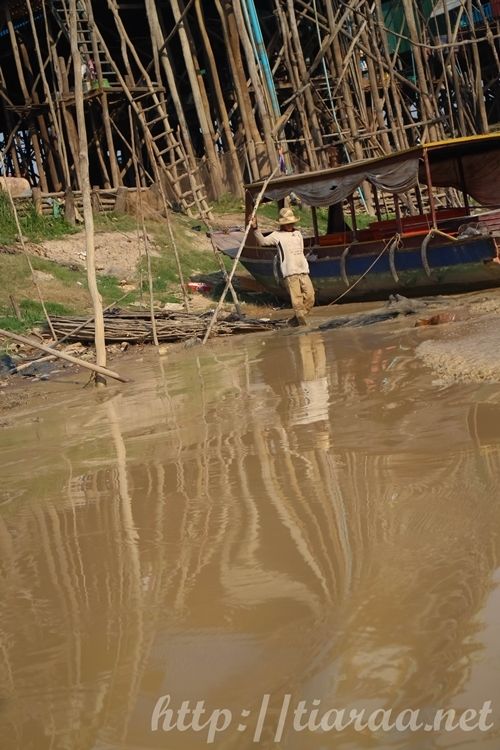 We left the hostel around 7-7:30AM via tuk tuk and arrived at the boat station at 8:30AM. Prior to the boat station, there are washrooms for those who need to use it before the boat ride. The boat ride (1st picture) from the boat station to the floating restaurant took about 20-30 minutes but the journey throughout was such an enlightening one. I was amazed to see small children and woman carrying a child walking on wooden stilts to cross from one area to another (2nd & 3rd pictures), homes built from stilts (4th-7th pictures) and a pagoda in the village (8th picture).
Kem Rib Restaurant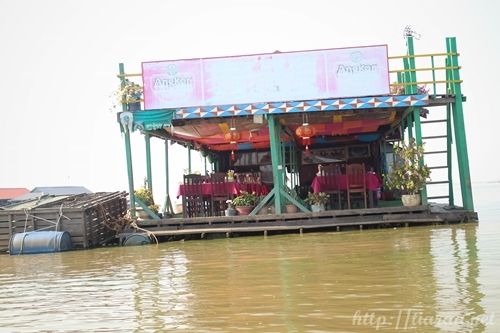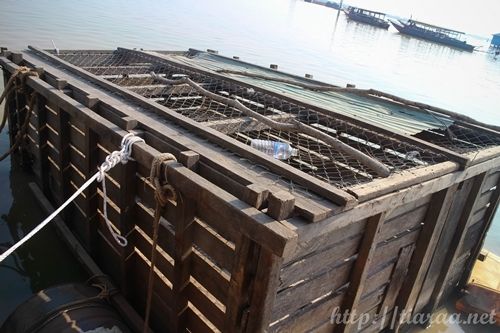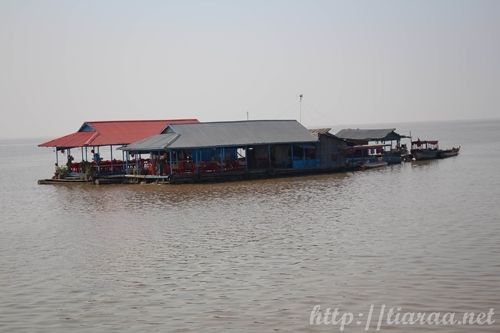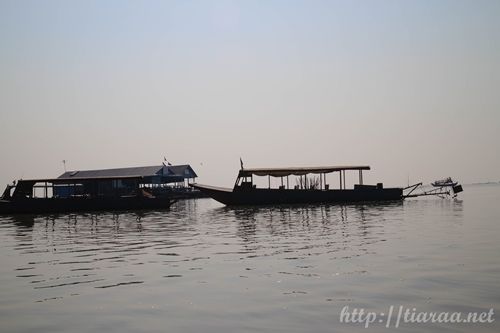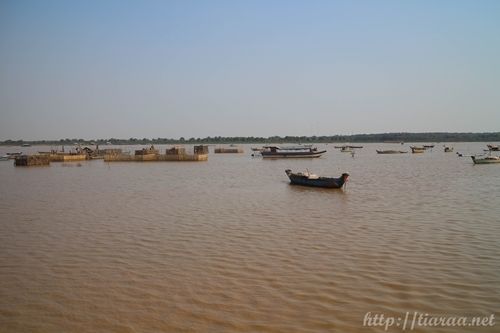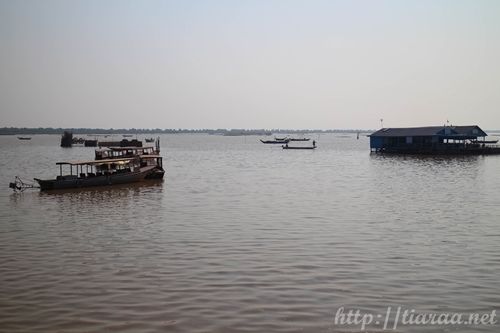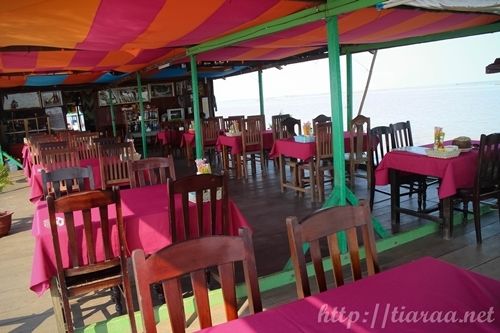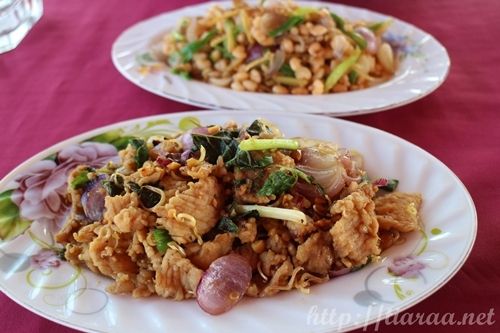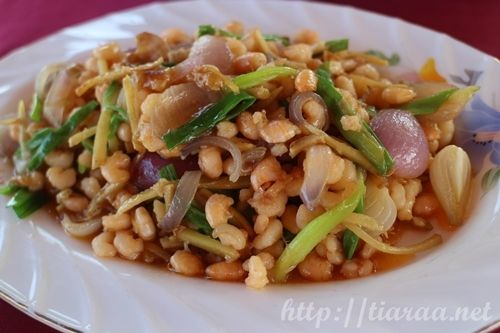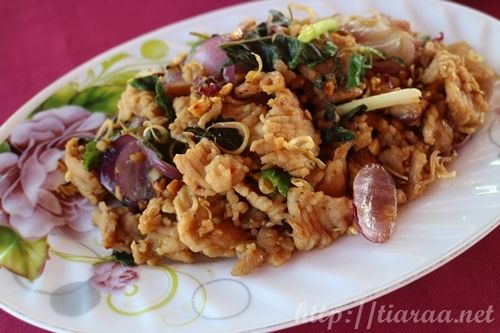 Since our boat man could not speak a single word of English and we had no guide at all, I was surprised that we ended up in a floating restaurant called Kem Rib (1st & 8th pictures). As we arrived at the restaurants in the early morning at 9AM, we were one of the first customers! The lady from the restaurant greeted us with so much warmth and hospitality and introduced us her crocodile farm (second picture), and the menu for us to pick whatever we wanted to drink. Since I was hungry and thought that it was lunch time, I ordered Spicy Fried Crocodile (USD$10 / last picture), while Crystal got the Stir-Fried Prawn with ginger sauce (USD$5 / second last picture). Both dishes came with rice and we shared a Coconut for USD$2. While waiting for the meals to be served, I climbed up the ladder to the rooftop to admire the view (3rd-7th pictures). It is so adorable to have a dog onboard but I wonder how it roams around in such a small area. The owner told us that they live at the floating restaurant and she took a few months to study English. Her command of English is really good considering the length of time it took her to learn it! I initially thought that the crocodile was cooked using one of the crocodiles in the farm but she stated that they bought it at the market as the ones in their crocodile farm are  kept as pets and not to used for food. I preferred Crystal's prawn dish instead of mine as it was a little hard to chew on the crocodile due to my braces and the texture is very hard for me. We found both dishes have the same flavours due to the same sauce though. This may be a tourist trip but at least we did not have it any worst like those reviews I read online! If you want to catch the sunset from the restaurant though, you should set out from the city of Siem Reap at around 3-4PM.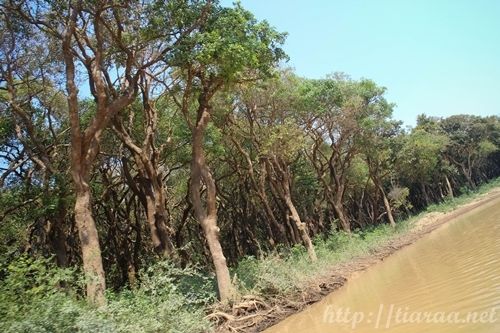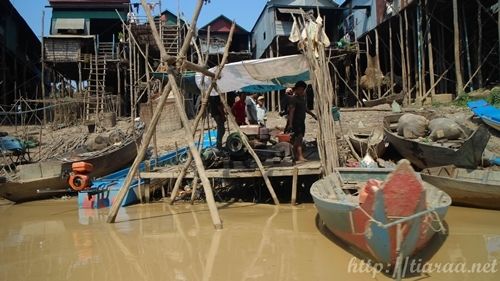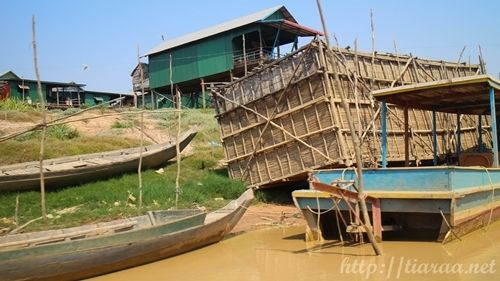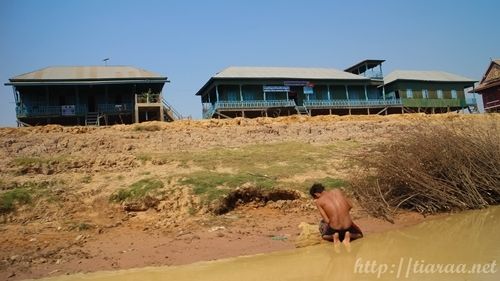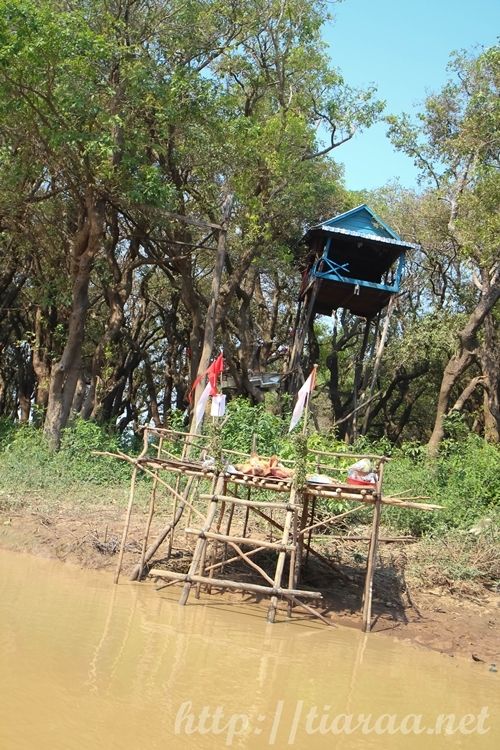 We left the restaurant around 10AM when more tourists started entering the restaurant. On our way back, we saw more and more traditional boats carrying tourists towards the village. We were so thankful to come earlier so that it will not be too crowded and hot for us. As you can see from the pictures above, we saw many Khmer people working their guts out in the floating village. This was so heartbreaking! With such working and living conditions, I always wanted to know if the amenities are enough for them? Definitely not for many of us living with good sanitation but I am not sure if the children are much happier than the kids living in our modern society today. I believe the wastes from cooking, laundry and the washroom are discharged to the lake and this cause the lakes to be very unhygienic although many people still use it to work and such. It was good seeing a school to educate the children a little in the second last picture. Lastly, they offered a pig to their God in the last picture.
TUK TUK & BOAT RIDE: USD$21
PAYMENT METHODS: CASH ONLY!

Although we were not guided much on this village, we hope to come back to Tonle Sap to explore other villages, particularly Kompong Khleang!