As Crystal and I went to Siem Reap during my birthday this year, we planned for our trip to Ipoh this time as it was her birthday on Thursday. We arrived at Ipoh early in the morning on Thursday and had local food for lunch, snacks and tea before settling at one of the rooftop bars in Ipoh.
The Deck Gastro Bar
Weil Hotel
292, Jalan Sultan Idris Shah,
30000 Ipoh, Perak, Malaysia
05-208 2228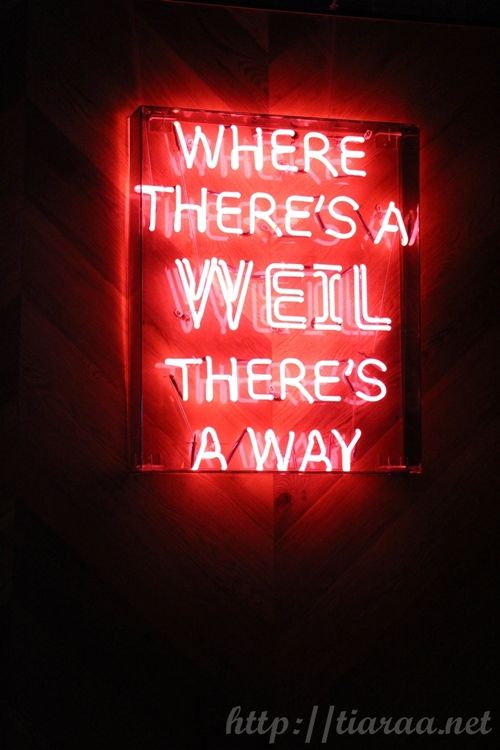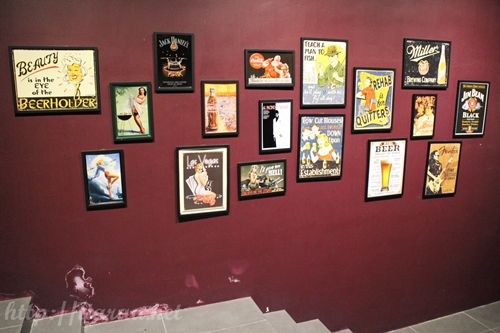 Cheng Wei actually recommended me to stay at Weil Hotel when I first asked her about the best areas to stay at Ipoh. However, since both Crystal and I were so busy for the past few months and weeks, we did not confirm on it and thus, the price of the rooms kept increasing from SGD$70+ to SGD$120+ per night. In the end, we had to give up this option of lodging and went ahead to book AIRBNB. Coincidentally, Crystal also wanted to have her birthday dinner at The Deck Gastro Bar. The rooftop bar is located at the 13th floor of Weil Hotel and there were only a small handful of customers when we have arrived. I love the interior of the rooftop bar as seen above. As you can see from the third picture above, there are many old school framed quotes and graphics hung on the walls leading from the entrance to the bar. The friendly head staff spoke with us in Cantonese but since we did not understand, he proceeded to speak in English. We told him that we would like to have the outdoor seats and his subordinate assisted on his behalf.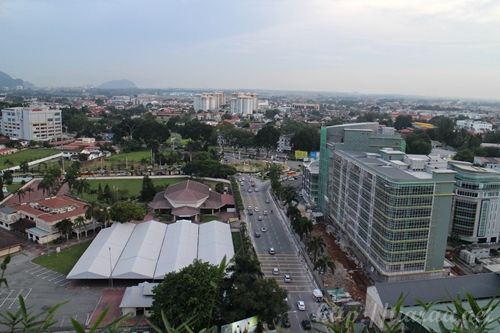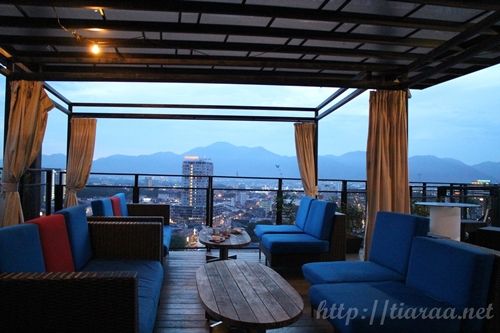 It is such an enjoyment to consume your meals, drink wines, hold an engaging conversations with your best friend and watch the sunset together (2nd-4th pictures). Moreover, the weather was very good that day as it rained prior to dinner and we enjoyed the ocassional breeze and lack of humidity.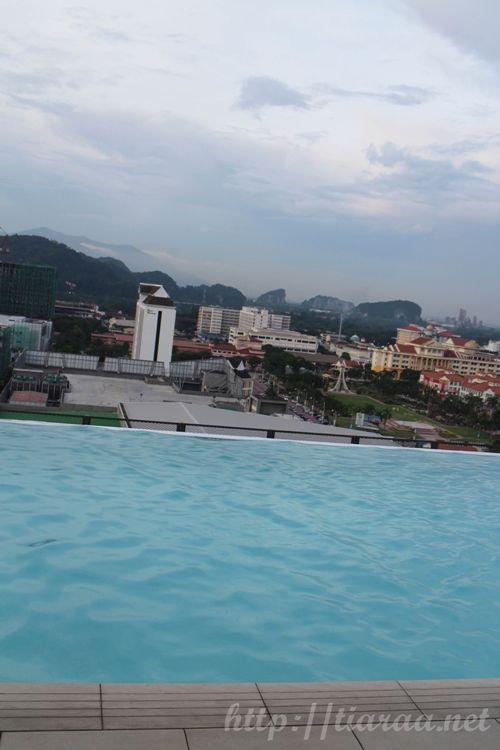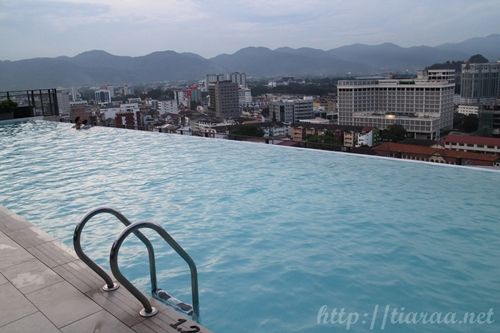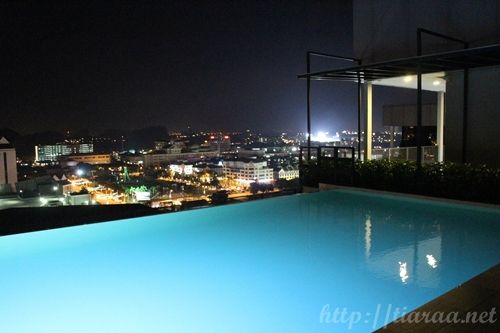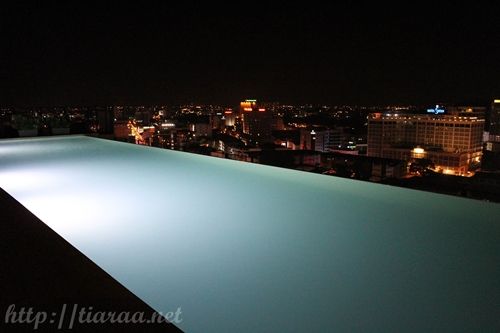 It is even more amazing if you can swim in the infinity pool and watch how the city works and sleeps from day (1st-3rd pictures) to night (4th & 5th picures) respectively. The infinity pool was just right in front of us while we were enjoying our meal so it was quite a lovely sight.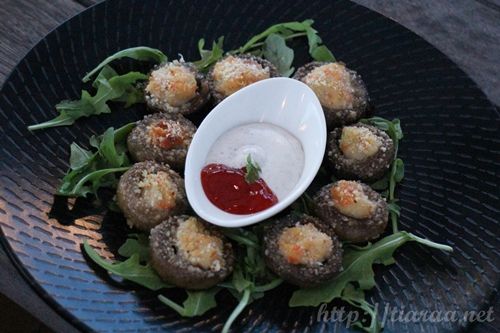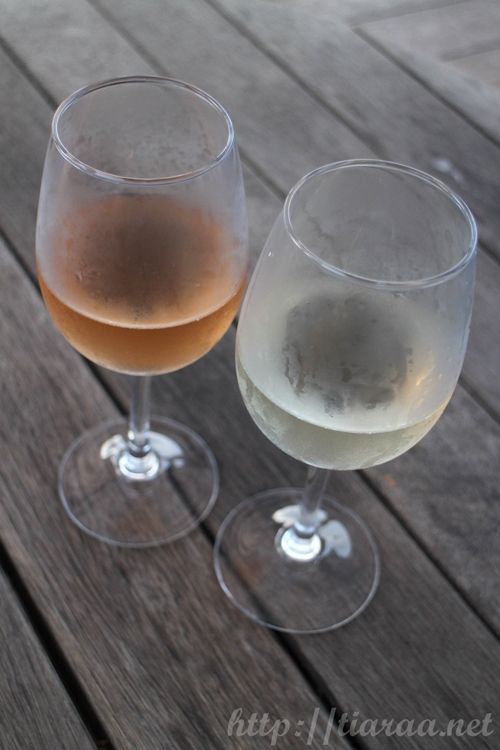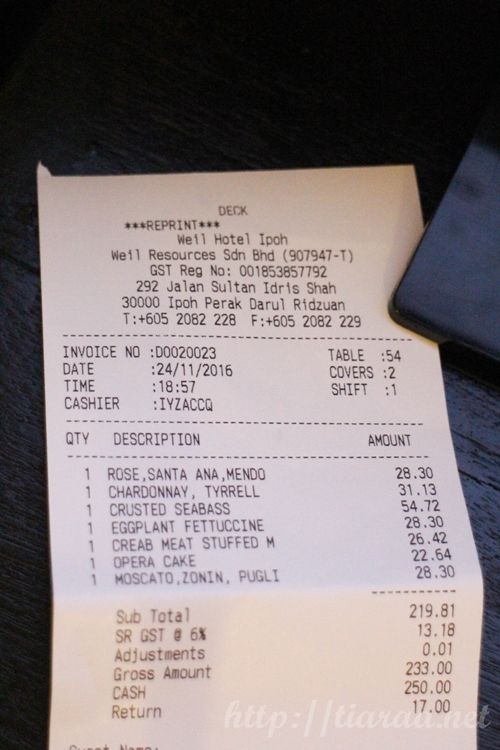 Crystal and I ordered the Crab Meat Stuffed Button Mushroom as our appetizer as shown in the first picture, which comprises of button mushroom filled with crab meat, parmesan cheese, breadcrumbs, bechamel and served with spicy blue-cheese dip. We really like our mushrooms dish due to the right amount of softness but the salt topping made the food unbearably salty for me. We also shared two main courses namely the Grilled Garlic Crusted Seabass and Grilled Eggplant Fettuccine as illustrated in the second and third pictures correspondingly, The seabass was garnished by shallot chili slaw, grilled brocoli, cherry tomatoes and drizzled with lemon buerre blanc and creamy polenta, which makes it fresh and decent. As for the grilled eggplant fettuccine, it was filled with the broccoli pesto and datterini tomato pomodoro flavours but at least it is not over the top. Although I am not a big eater, I am glad that we managed to finish everything despite the huge serving size.
Before we end off, let's track back a little, shall we? After we have placed our order and before the food was served, I went to the washroom and the head staff opened the door leading from the outdoor seating area to the indoor bar for me and directed me to the washroom. When I was done at the toilet, I approached one of the server in the absence of the head staff and told him to serve the Opera Cake with a litted candle after we are done with our meals since it is my friend's birthday. I also told him that I will not be giving any signal and to monitor us completing the meals in order to go ahead with the surprise. That particular server is very meticulous as he kept watching us from a distance towards the end of our meal. Additionally, when Crystal asked for the dessert menu, the server immediately noted what I had in mind without any sign and took the opera cake out of the refrigerator and had the head staff cooperating with him to surprise Crystal together. The head staff blocked the server's path of covering the flame of the candle by asking us if it was our first visit to Ipoh. When the server finally came with that slice of opera cake and litted candle, Crystal immediately slapped my leg and was shy being surprised in the presence of the head staff and his subordinate. It was indeed a good surprise that we were too excited taking photos and such until I forgot to take photo of the cake, what a pity!
What I also love about this rooftop bar is the variety of alcoholic beverages served! When I asked for a sweeter wine, another server asked the head staff before reverting back. In the end, Crystal had a glass of Rose Santa Ana Mendo wine, while I got two glasses of Moscato Zonin Pugli white wine as shown in the second last pictures above. Well, what is better than ending the birthday night with wine, yes?
The total came up to RM233 and I treated Crystal to her birthday meal but since the team put in so much effort in catering to our needs and wants, I gave the helpful server RM250 and told him to keep the change. We found that paying approximately SGD$80 for two main courses, an appetizer, three glasses of wine and a cake is very affordable as it will cost beyond SGD$100 if we were to have the same types of dishes and beverages in Singapore.
Opens daily from 5pmto 1am
Payment Methods: Cash/Credit Cards
Ambiance: 10/10
Service: 8.5/10
Food (taste & appearance): 7/10
Value: 8/10
Total: 8.38/10★
Even during this visit, I would like to revisit this rooftop bar again but due to the lack of time, I will come back to this place for their infinity pool, accomodation, beautiful views of sunset and city lights and dinner if I am back at Ipoh.