Need to be heard by major companies? Share your feedback by clicking here today !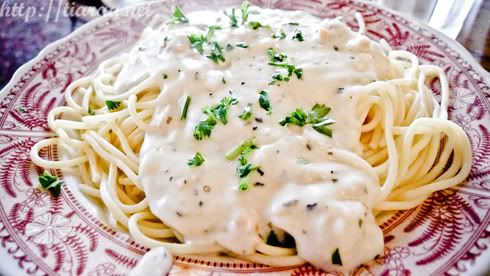 I was accompanying my business partner to the doctor at New Westminster and along the way, we saw an old spaghetti factory outlet. Even though I had spaghetti 2 hours before at Honolulu  and did not even finish my meal due to the huge serving size, I wanted to go to Old Spaghetti Factory very much. I have been wanting to go to Old Spaghetti Factory for a long time but always never have the chance to due to time constraints and proximity. Initially, my business partner did not want to dine there as we already ate earlier on but in the end, he succumb to my request.
A SUM UP OF OSF !
Old Spaghetti Factory
50 8 Street
New Westminster, BC V3M 3N8, Canada
(604) 524-9788

查看大图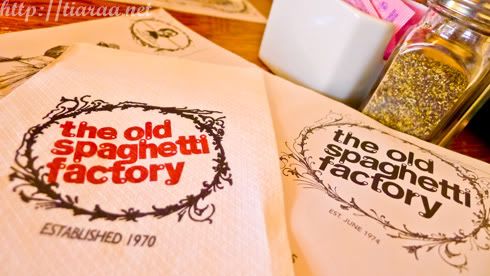 As there were not many customers that time, we were greeted by the host and was served to our seats almost immediately. The server was very friendly and recommended me the creamiest pastas when I needed suggestions. However, they did not participate much in customer service so I do not have much of an impression of them. The restaurant's settings are pretty old-fashion but really neat. I must really compliment their for making the menu, just like the newspapper.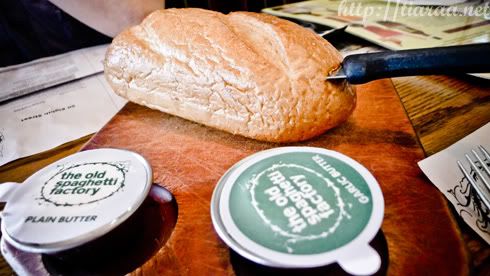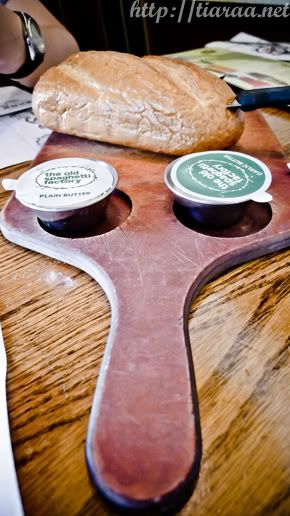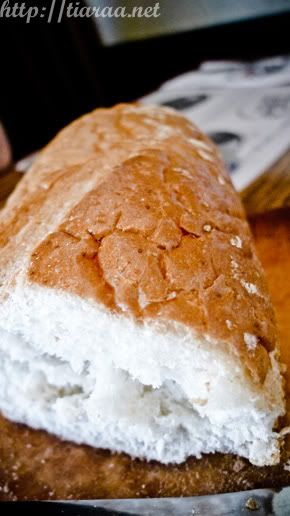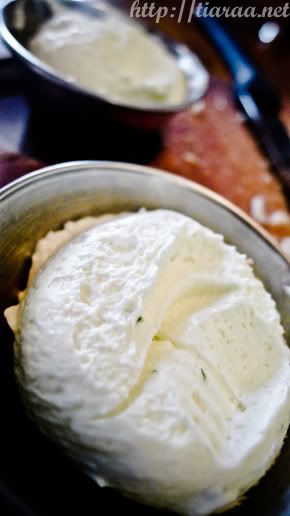 The above are pictures of the OSF Classic Sourdough Bread with Whipped Garlic Butter and the ordinary butter. It is a complement of the pasta I ordered. Well, Sourdough bread is supposed to have a chewy crust on the outside and soft on the inside, isn't it? Not for OSF ! Both the surface of the bread and the interior are too tough and hard to chew on. I did not even eat close to a half a slice of bread and I already stop nibbling on the bread. It's funny how the spread itself has more substance than their very own bread. The garlic butter made the taste of the bread less awful so I could at least consume part of a slice of bread.
ratings: 2/5★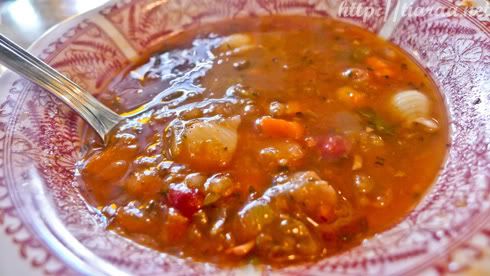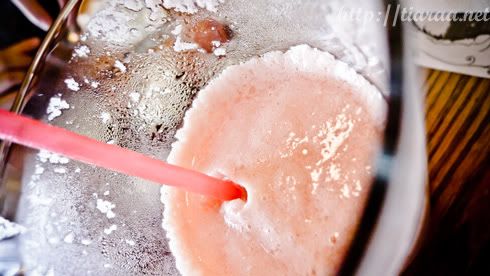 1st picture – Another complementary of the pasta entree is the minestrone soup, which consists of black bean, red bean and brown bean with pasta, carrot, onions and celery. The soup is made of bean broth and it just tastes average.
ratings: 2.5/5★
2nd picture – My business associate had the banana berry for CAN$3.95 and he found it fine as well – no opinions.
3rd picture – I ordered the spaghetti with clam sauce, which costs CAN$10.75. It has plump butter clams in a bechamel sauce. Firstly, I found that the restaurant was not generous with the amount of bechamel sauce. Secondly, the spaghetti tastes below average and thirdly, it is so dry. The butter clams are too small and do not taste fresh. I am so disappointed with the quality of OFS's spaghetti. Initially, I was anticipating to dine at OSF. Now, not anymore.
ratings: 1.5/5★
my overall ratings are as follows:
ambiance: 6/10
service: 6.5/10
food (taste & appearance): 4/10
value: 3.5/10
total: 5/10★
in conclusion, OSF is OVERRATED !

swisscheese*