Need to be heard by major companies? Share your feedback by clicking here today !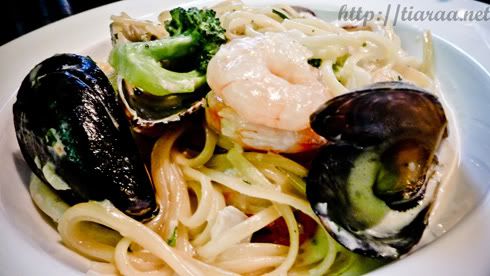 Home Bistro – PART 2:
Since my business associate and I had lots of video shooting to be done at Richmond, I brought him to Home Bistro in July/August 2011. We usually have Taiwanese and HK cusine so I wanted to let him try Korean fusion for a change.
Bistro The Home
8460 Alexandra Road
Richmond, BC V6X 3L4
(604) 284-5040

View Larger Map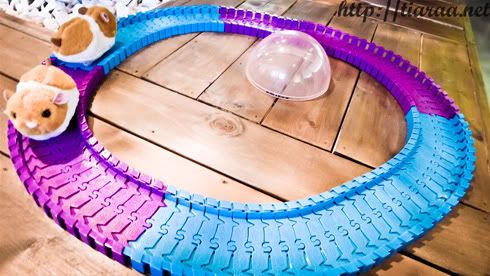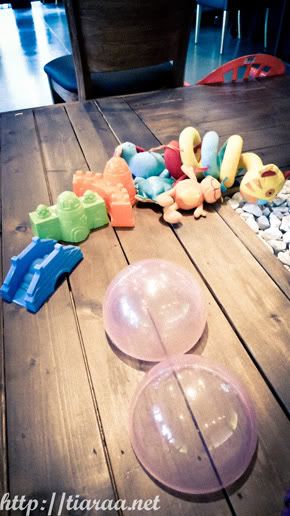 It took us awhile to get that from Joyce Station but thank goodness, I remember where the restaurant is located at. I remember the first time I had a hard time understanding what Joey was trying to tell me regarding the location of the place. I was pretty surprised that Home Bistro changed a little bit of their central decorations. Previously in March, Home Bistro had mini cupcakes and pastries toys at their central area. This time, they have mini hamster soft toys and accessories. Nevertheless, these toys are irresistibly adorable ! The service, on the other hand, was pretty slow that day. It was so hard to get the server's attention. Also, it took a long time before we got our meals when the customer ordering after us got theirs way before us.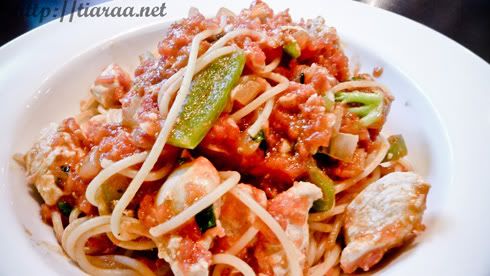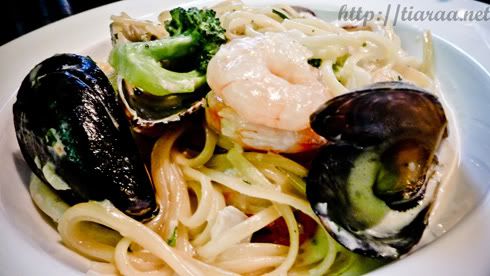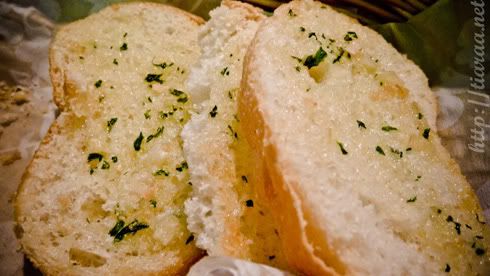 1st picture – Since my business associate prefers tomato sauce over cream sauce, he ordered the Pollo  Pasta (CAN$8.50) with tomato sauce as suggested by the server. The Pollo pasta is known for their garlic marinated chicken breast with a touch of rosemary on it. The server suggested that this pasta is best for their tomato sauce so she recommended this to him. It tastes above average but still, not as good as the next pasta I am going to introduce to you.
ratings: 3/5★
2nd picture – I have always love cream sauce amongst other pasta sauces so the server recommended Mare Pasta (CAN$9.50) to me. It features everything seafood, ranging from calamari, shrimps, clams, scallops and mussels served with white wine cream. I found the seafood fresh and the dish really gratifying and even my business associate who loves tomato sauce prefers this pasta over the other.
ratings: 4.5/5★
3rd picture – The garlic bread is a complementary of our pasta dishes. I am not really a fan of bread because it is too dry so I won't make any comments about it. My business associate likes it though.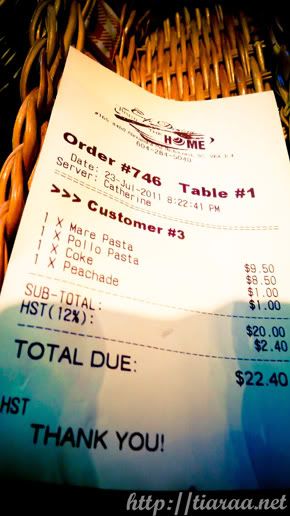 The total bill came up to CAN$22.40 so we paid about CAN$25 in total.
CASH ONLY !!

ambiance: 8.5/10
service: 5.5/10
food (taste & appearance): 7.5/10
value: 7.5/10
total: 7.25/10★
in conclusion, Home Bistro is still highly recommended BUT their service rating dropped due to the waitress that served us that day.

swisscheese*