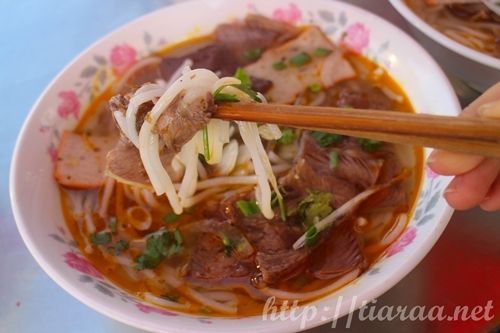 On my first morning at Dalat City, Ha rented a motorbike from the hotel and brought me to the attractions around town. We were so hungry so we decided to have breakfast at around 7+am. She wanted to bring me to a place famous for bun bo hue but since it was close, she brought me to Út Vân.
Út Vân
36A Ấp Sáng
0918 785 625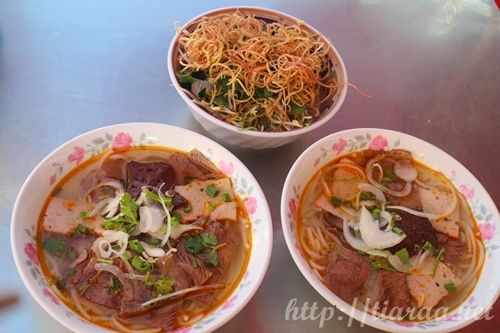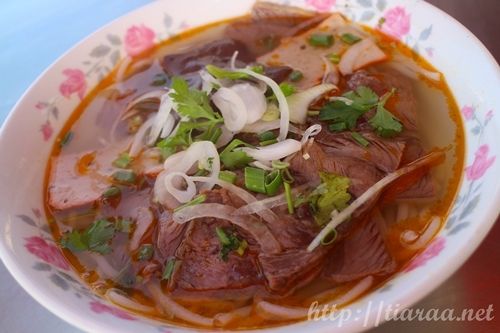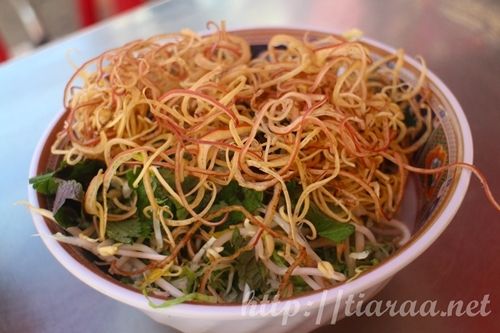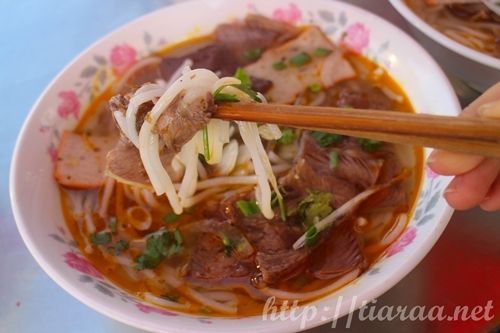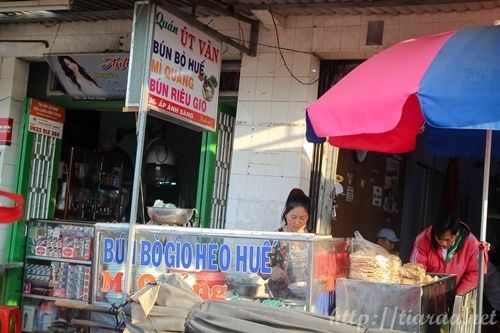 This stall by the road side offers a variety of meals such as bun bo hue, mi quang and bun rieu gio but since I have not had my dosage of bun bo hue yet, I decided to order bun bo hue. In my previous entry, I have mentioned the difference between bun bo hue and pho and in all honesty, I prefer bun bo hue a lot more! Furthermore, a bowl of bun bo hue with a tinge of spicy flavouring is perfect for the cooling weather in the morning. We really enjoyed this delicious dish. Knowing that I am a foreigner, the person who served us the food was so friendly and patient to take a couple of pictures for us.
PAYMENT METHODS: CASH ONLY!

Ambiance: 6/10
Service: 9.5/10
Food (taste & appearance): 7.5/10
Value: Nil (Ha treated me to this)
Total: 7.67/10★
Just writing about this dish keeps me craving for bun bo hue and I am thankful for Ha for fulfilling my cravings at Dalat City!
Tags: Bún Bò Huế
Highlights
Network
swiss@tiaraa.net
Swiss Tiara Sumarli
Create Your Badge
Food & Travels
Meta