While I was studying at Hanyang University, I went to have lunch on my own twice and tried out the Korean food at the following food stall at the university.
김밥나라
성동구 행당동 17번지
02-2281-5659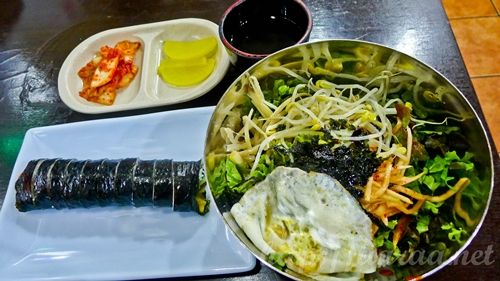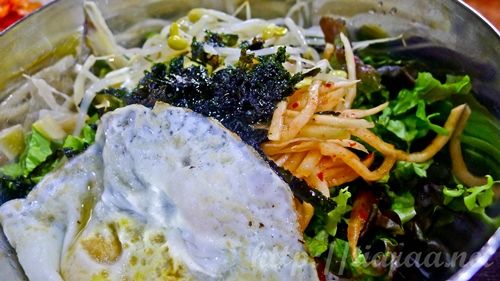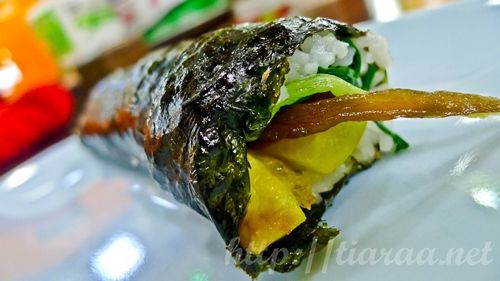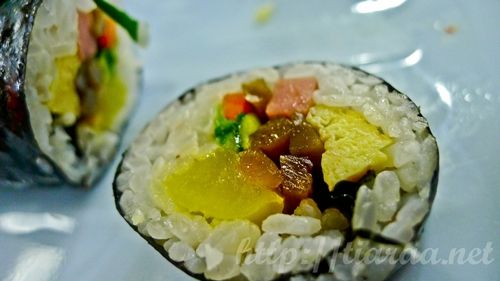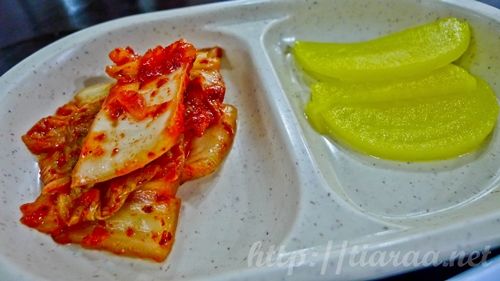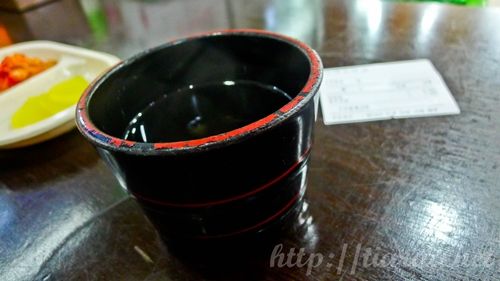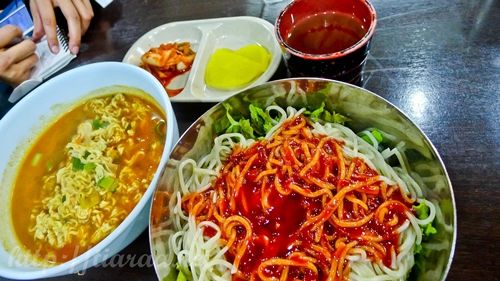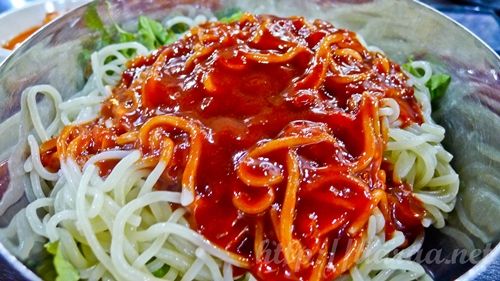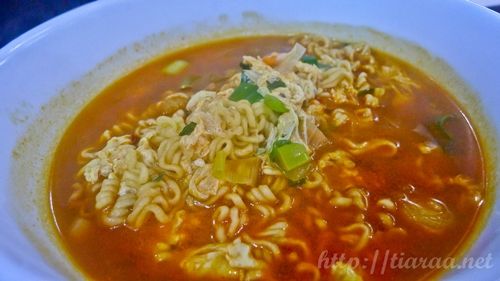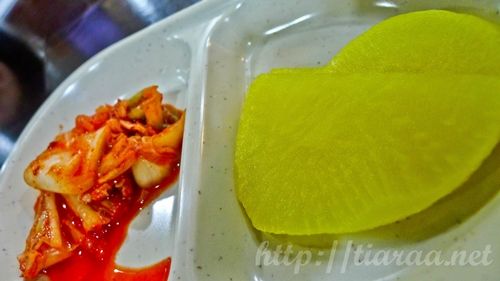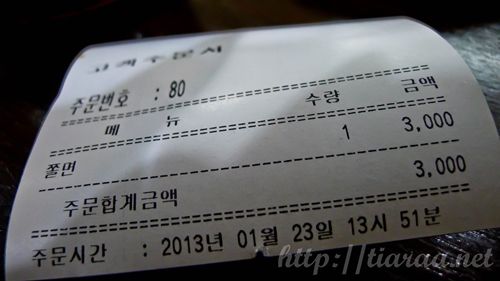 I love kimbap / 김밥 the first time I tried it at 김밥타운 that I decided to order it along with my bibimbap / 비빔밥. The dishes cost 1,200 won and 3,000 won respectively. I believe that is is the cheapest bibimbap I have eaten at Seoul. It could possibly be because the food stall is located at the university. Thus, it makes it more affordable for students to dine there. You can help youself to an unlimited amount of soup and hot tea as well. When I was dining on my own, I got to meet a Korean student who could speak English and we ended up conversing for a bit before she left for class. The server also talked to me for a bit when I was dining alone. It was really a good experience engaging a conversation with the locals at the university. I went to this place once again with my roomie Yuzu on my second visit. She had her usual ramyeon / 라면 as she stated that it tastes nicer when someone cooks for you than when you do it on your own. As for me, I ordered Jjolmyeon / 쫄면, which costs 3,000 won. Whenever I dine with roomie Yuzu, I always try a new dish and that is the fun of it! Jjolmyeon is a type of spicy and cold noodle dish that comprises noodles made of wheat flour and starch and vegetables topped with gongchujang sauce. The noodles were a little too chewy for my liking and it was hard for me to swallow as I am not used to such texture. However, I love how the food tastes!!
PAYMENT METHODS: CASH/CREDIT
NEAREST STATION: HANYANG UNIVERSITY

Ambiance: 6/10
Service: 7.25/10
Food (Taste & Appearance): 7/10
Value: 8.5/10
Total: 7.12/10★
If you are a student studying at Hanyang University, it is very convenient getting the food from here and as usual, none of the Korean dishes at any restaurants in Seoul have disappointed me.