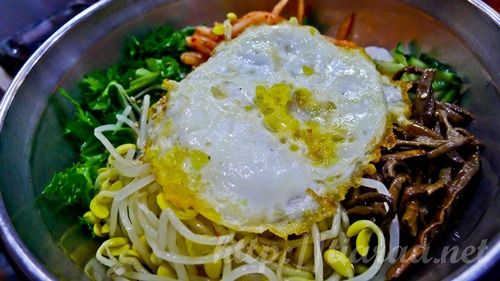 Suzuka, roomie Yuzu and I had a long day at class, followed by our cultural classes at Tongin Market and Cheong Wa Dae and our last stop of the day was shopping for souvenirs at Lotte Mart to send back to our hometowns. After packing all our loots and sending abroad, we went back to rest for about half an hour before heading to the miniature restaurant nearby for dinner.
김밥천국
사근동 176-10
02-2299-2750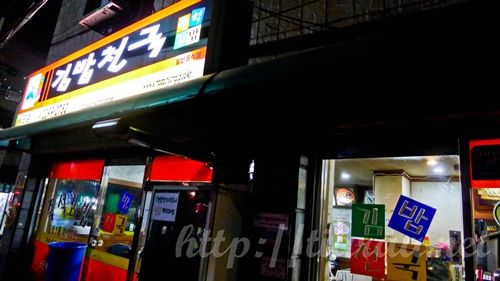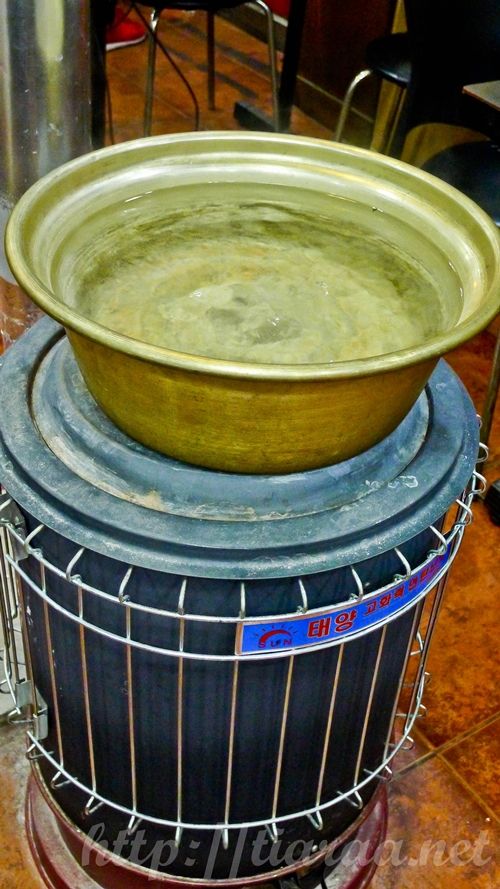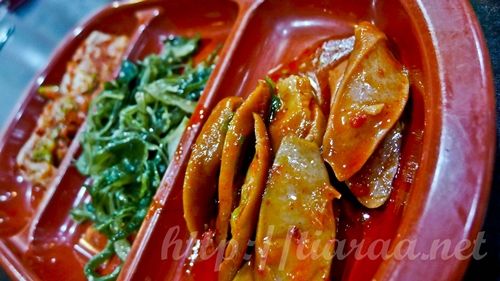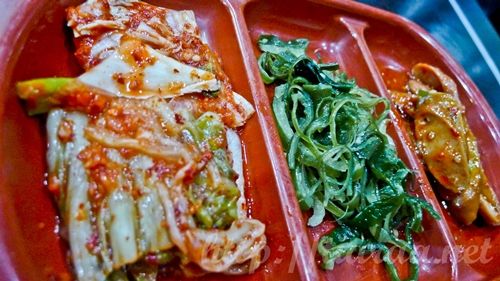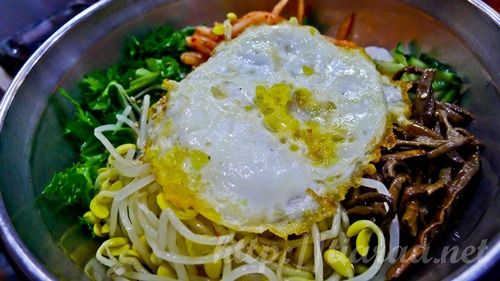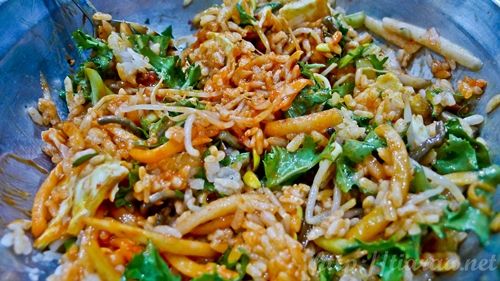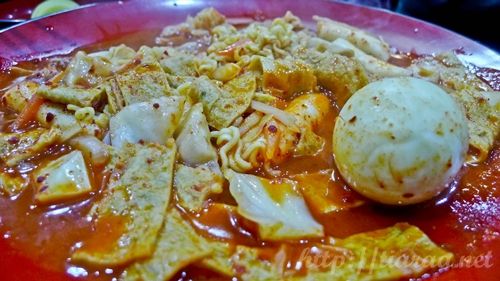 Yuzu was not hungry as usual so only Suzuka and I helped ourselves to the food. I was being the boring person by ordering Korean's comfort food, Bibimbap / 비빔밥. On the other hand, my adorable Japanese classmate had Rabokki / 라볶이. This was a new dish for me as I never knew they derived this name from mixing ramyeon / 라면 with tteokbokki / 떡볶이. It was an interesting dish in my eyes and I regretted not ordering something more adventurous. No doubt, there is twice the carbohydrates but I love the sauces that enhances the taste. This is definitely for people who have a weakness for carbohydrates and love chewy food. Unfortunately with my braces right now, I try to stay away from chewy food. Our food costs 4,500 won and 3,000 won respectively – how affordable for Hanyang students living in the dorm nearby – myself included!
PAYMENT METHODS: CASH/CREDIT
NEAREST STATION: HANYANG UNIVERSITY

Ambiance: 6/10
Service: 5.5/10
Food (Taste & Appearance): 7/10
Value: 7.5/10
Total: 6.5/10★
I am glad that there are many Korean restaurants near Hanyang University that would not cost you a fortune and 김밥천국 is definitely one of it.
Tags: bibimbap, ddeokbokki, rabokki, topokki, tteokbokki, 떡볶이, 라면, 라볶이, 비빔밥
Highlights
Network
swiss@tiaraa.net
Swiss Tiara Sumarli
Create Your Badge
Food & Travels
Meta