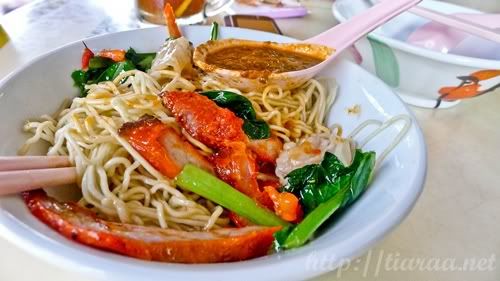 During the new year, Janet from Vancouver was leaving Singapore that night so I decided to bring her to many places to eat. We went to 5 places to eat within 2 hours and boy, it was crazy! The first stop was eating "bakwa" (pork jerky) at Bee Cheng Hiang at Bugis. The next stop was Fei Fei Wan Tan Mee King, which was a bus ride away.
Fei Fei Wan Tan Mee King (飛飛雲吞麵大王)
62 Joo Chiat Pl. (Sin Wah Coffeeshop),
Singapore, 427785.
+65 6345 7515

View Larger Map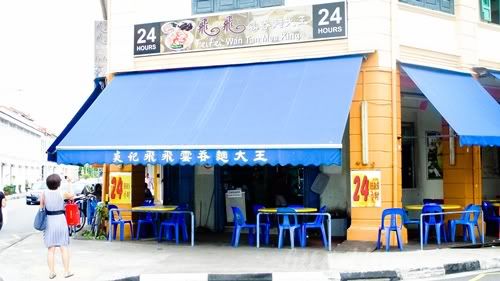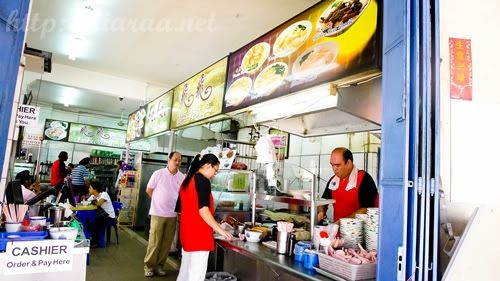 I have heard lots of good reviews of Fei Fei Wan Tan Mee from blogs and word of mouth. Thus, I decided to bring Janet there to try out their speciality. The people there were pretty rude and there was this cook with a serious odour issue. My aunt had warned me that they stop going there because the smell of that odour make my cousins want to puke despite the delicious wan tan noodles being displayed in front of them.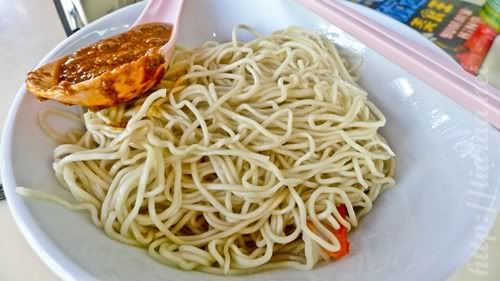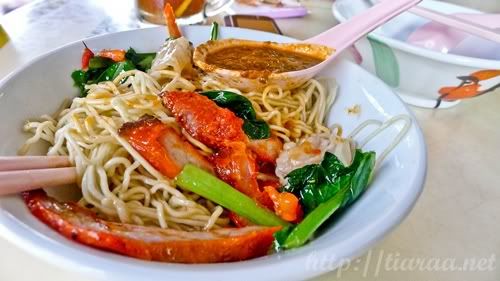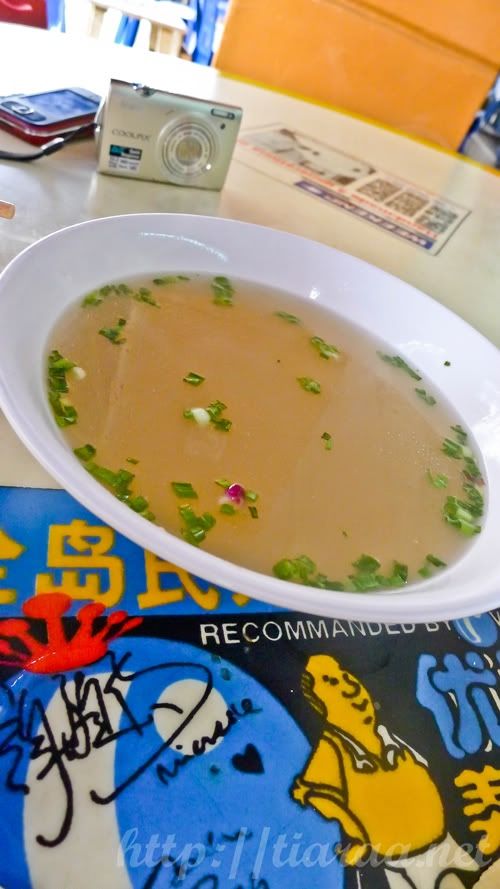 We ordered a bowl of Wan Tan Noodles for SGD$3.20. They did not give us the complementary bowl of soup initially until I requested for it at the counter. The noodles were way too dry without the soup and the wanton is very tiny in size. There were only 2-3 wanton with lots of noodles and some "char siew" (barbecued pork) and vegetables. I found the noodles really bland and the wanton average but everything definitely goes well with chilli. Very disappointed as I came with high expectations due to the good reviews about it. Seriously, it's overrated. Janet gave it a 3.5/5★ though.
Ratings: 2.5/5★
Cash only!
Opens:
Mon–Sat: 6.45am – 10pm
Sun: 6.45am – 9pm
Bus 32
Ambiance: 5/10
Service: 4/10
Food (taste & appearance): 5/10
Value: 5/10
Total: 4.75/10★
In conclusion,  I don't think I will pay this place a visit anymore. Furthermore, it is inaccessible to travel here by bus.
Will continue on my food journey with Janet soon! I have many entries to update but there's no time!
swisscheese*