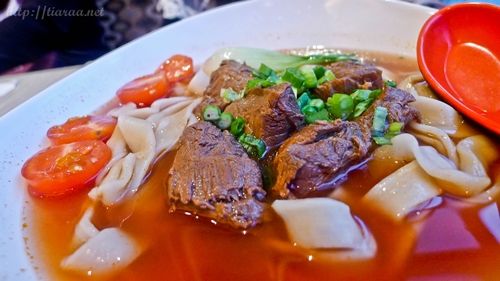 I remember volunteering at the UBC Farm in my freshman year and it was very difficult looking for the farm at Wesbrook Village. There were a lot of constructions going on. Fast forward to 2012.. Wesbrook Village looks very neat and there are many places that we can dine and chill at. One newly raved restaurant would be Chef Hung and so, my three Js and I decided to try it.
Chef Hung Taiwanese Beef Noodles
102, 3313 Shrum Ln,
Vancouver, BC V6S 0B0, Canada
+1 604-228-8765

View Larger Map
FIRST VISIT – 15TH NOVEMBER 2012
If you have been schooling at UBC long enough, you will see many familiar faces at Chef Hung. Whether it is for dinner, snack or bubble tea, this Taiwanese restaurant is one of the closest place to UBC. The service there is mediocre but not fantastic. Just so you know, Chef Hung has many franchises and their first store started at Taiwan. Chef Hung is known for it's delicious beef noodles but let these pictures and review do the talking..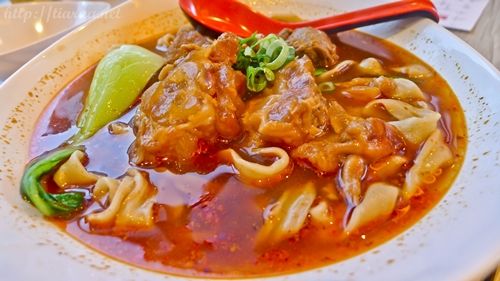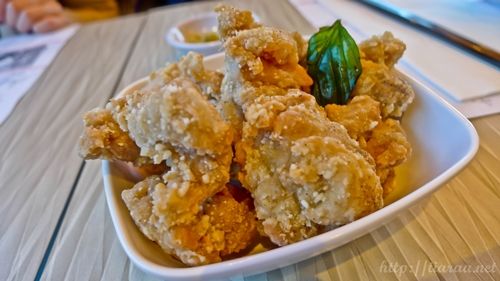 As I want to have healthier food choices, I decided to order the Beef Brisket with 5 Kinds of Vegetable Soup (first picture). My other three Js got the following noodle dishes: Beef Tendon and Tripe with Noodle Soup (second picture), Braised Beef Tripe with Noodle Soup (third picture) and Beef Tendon and Shank Noodle Soup (forth picture) and all of us shared the Chicken Nuggets (fifth picture).
The dish I chose was indeed one of the healthiest noodle set of the menu. When you have a variety of food, that is when you are consuming a good amount of nutritious food. The five kinds of vegetables in it are corn, broccoli, tomato, carrot and wood ear mushrooms. As you can see from the above picture, the bowl of noodle soup has colorful yet natural food items, which makes the meal look appetizing yet healthy at the same time. Even though the meal maybe boring to some people as Chef Hung is more well-known for their beef, I really enjoyed it. The broth was clear, fresh and does not seem to have too much additives. The beef brisket added flavor to the otherwise "unexciting" meal as it was soft and tender.
 Ratings: 3.5/5★
The Chicken Nuggets was tasty but not as crispy as other chicken nuggets I had at other Taiwanese restaurant. The middle of the chicken is very soft and moist, unlike other nuggets I have ever tasted. Perhaps, Chef Hung has their own ways of cooking chicken nuggets.
Ratings: 2.8/5★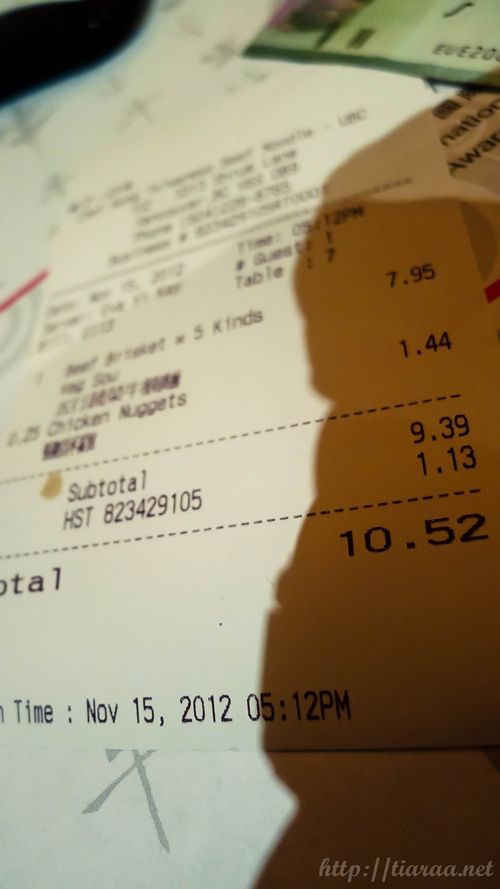 We paid for our own meal and split the cost of the chicken nuggets by 4 so my total bill came up to CAD$10.52 and I topped 10% for tips.
SECOND VISIT – 29TH NOVEMBER 2012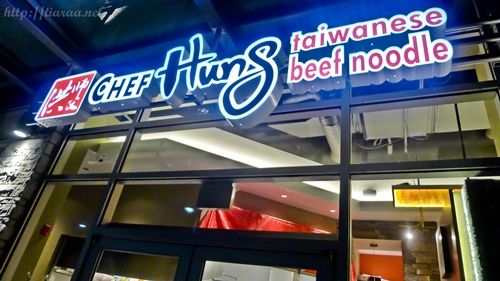 Reunited with my 2 Js once again on the last day of school last Fall at Chef Hung. It was pretty quiet that day because people were partying elsewhere since they did not have to be at school until the final exams. The servers were very attentive to us this time due to the empty tables and lack of customers they have.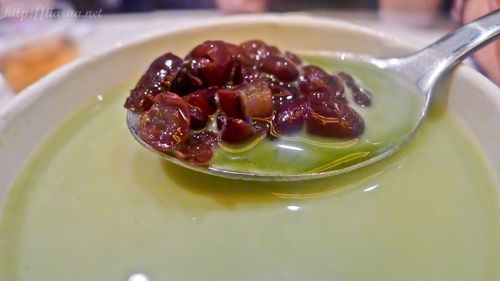 We had bubble tea instead of the noodles this time as we were just catching up over a short meet up and had plans after. Since the weather was freezing cold during that period, all of us asked for hot bubble tea instead of the usual cold ones. I got the Uji Matcha Milk Tea (1st & 2nd pictures) while my other 2 Js had the Chatime Milk Tea and Brown Rice Green Milk Tea. I requested for less sugar but still find the milk tea pretty sweet. I really enjoy having matcha milk tea with red bean so this was the closest bubble tea place from school. Unfortunately, it only opened on my last semester at UBC. Well, better than never, heh?
 Ratings: 2.8/5★
Our total bill came up to CAD$15.23. We splinted it three ways and topped 10% for tips!
THIRD VISIT – 10TH DECEMBER 2012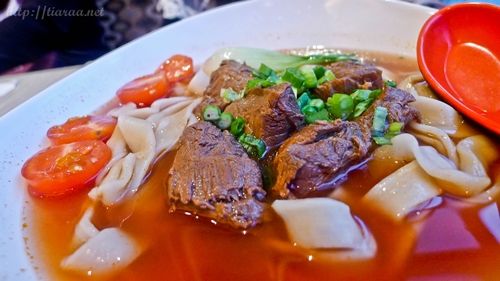 On my last trip to Chef Hung, I came with my FNH 342 girls (except for Maggie)! We had our FNH 342 examination on that day and we were taking photos with the UBC sign at Wesbrook Village after. Since we were a little hungry, we decided to have a mini dinner at Chef Hung. As we were not too hungry and wanted to have Menchie's after, Venessa, Holly and I shared a bowl of Award-Winning Beef Shank, Tendon & Tripe with Noodle in Soup. Alva was not going to eat at home so she ordered herself a bowl of Champion Braised Beef with Noodle in Tomato Soup. The beef was definitely one of the tastiest beef I have ever tried but I find the price too exorbitant. Clearly, beef noodle soup does not cost that high but with good reputation comes a hefty price.
Ratings: 3/5★
ACCEPTS CASH/CREDIT CARD/DEBIT CARD

Ambiance: 7/10
Service: 6.5/10
Food (Taste & Appearance): 6.05/10
Value: 6/10
Total: 6.39/10★
In conclusion, if you are at UBC and craving for Taiwanese beef noodles or bubble tea, give Chef Hung a try! However, I would not travel all the way here just to dine at Chef Hung!