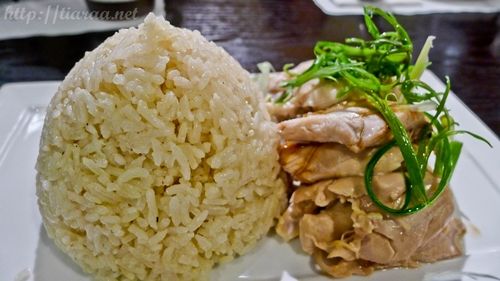 Usually, many of my uncles and aunts would only consume Chinese, Korean or Indonesian food in America. However, my third uncle (Sa Ko Tiu) is very adventurous when it comes to food. He does not mind trying Mexican cuisine or even restaurants that serve organic food. So during one of the days on my vacation to LA in December 2012, he brought us to Green Zone Restaurant.
Green Zone
534 E Valley Blvd Ste 4-5
San Gabriel, CA 91776
+1-626-288-9300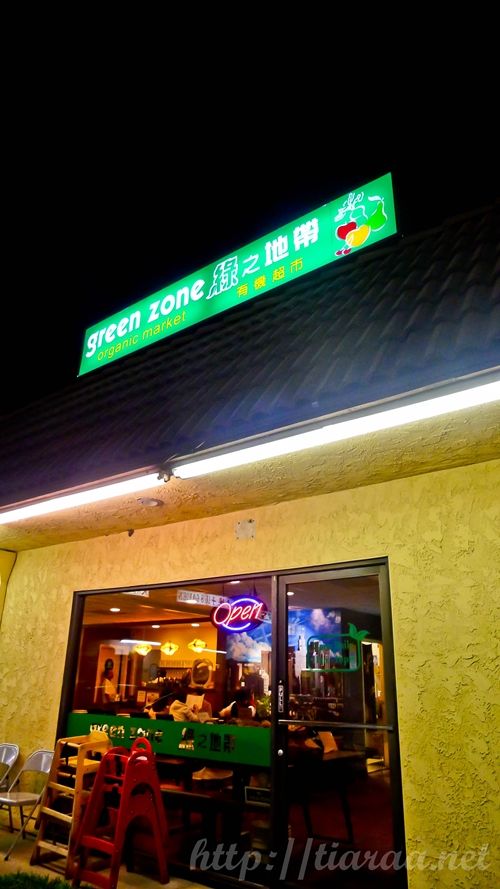 The owner must be really brave and able to take risk by opening up an organic and healthy Asian Fusion restaurant in the midst of Asian restaurants serving food filled with MSG but this is what makes the restaurant outstanding, doesn't it? I was pleased to see a mini organic grocery store selling fresh produce when I entered the restaurant. This really captivated me as you hardly see any Chinese restaurants having both a mini grocery store and serving organic food. The servers were fine but did not leave an impression on me though.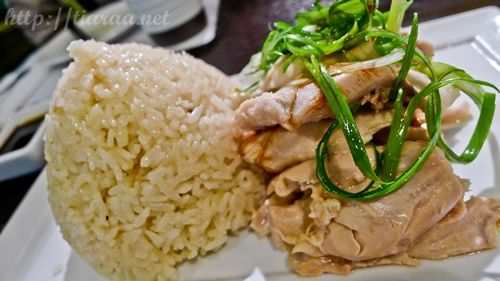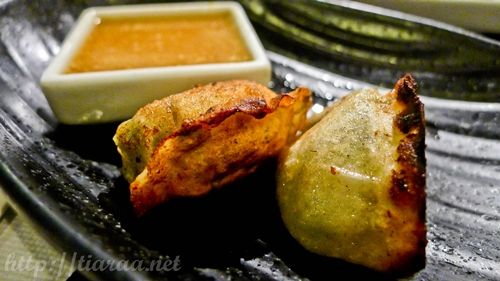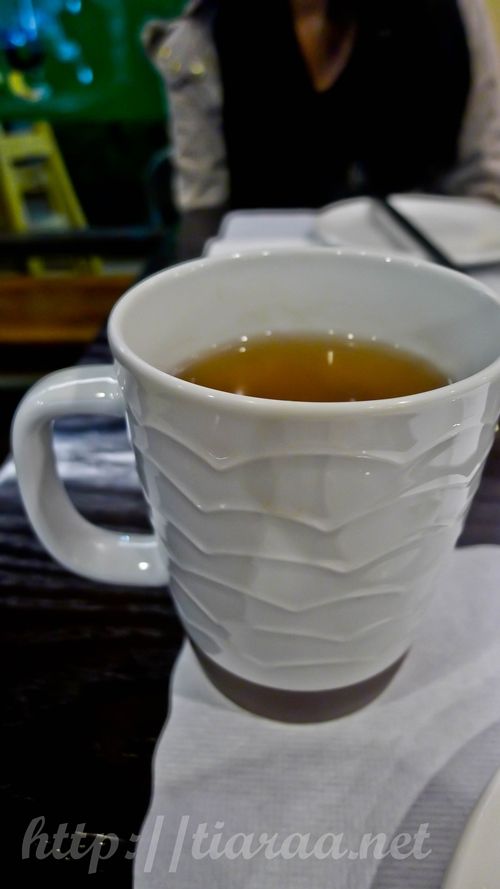 We shared the gyoza but we had individual plates for the star of the night, Organic Hainan Chicken Rice. I found the portion for the chicken rice too big for one person. It costs USD$6.75 and should be shared between 2-3 people. The chicken was very tender and with the ginger and light sweet and sour sauce, it tastes even better. Most importantly, the chicken was boneless and skinless so people of all ages can consume the dish. The rice was made with lemongrass and garlic and boy, does it taste good! So I say, healthy food does not necessarily have to be boring, right? You can still have your regular food but choose a healthier option for it.
PAYMENT METHODS: CASH/DEBIT/CREDIT
OPENING HOURS:
Mon, Wed-Sun 11 am – 10 pm

Ambiance: 7/10
Service: 6/10
Food (Taste & Appearance): 7.5/10
Value: 7/10
I am really glad to come across this restaurant thanks to my uncle. I am the kind who also love venturing to new restaurants but not everyone does that. Whatever it is, if you are around the area of San Gabriel and would like to enjoy a healthy meal, head to Green Zone Restaurant!!