Before the Labour Day holiday commences last Thursday, 7 of us took a night flight to Penang after work. We arrived at Penang at midnight and boy, were we deadbeat. The following day, 7 of us gathered at 8:30AM at the lobby of our hotel, Armenian Street Heritage Hotel. We set off for breakfast with famished stomachs eagerly craving for food.
De Tai Tong / 大東酒樓
45 Cintra Street
Georgetown, Penang 10100
(04) 263 6625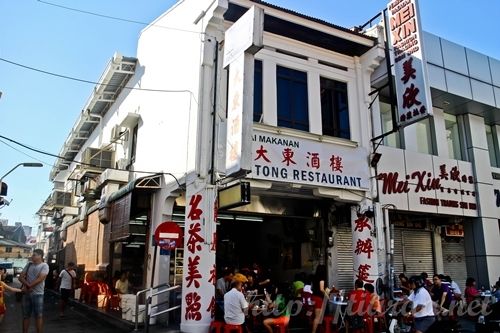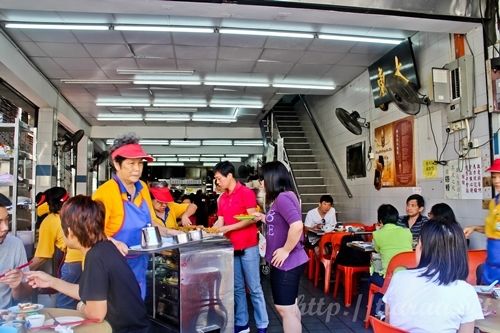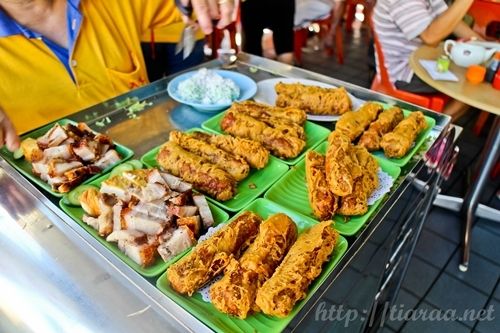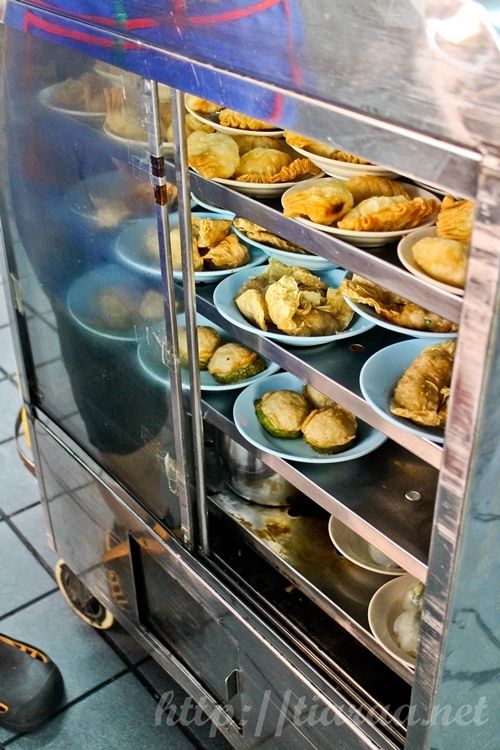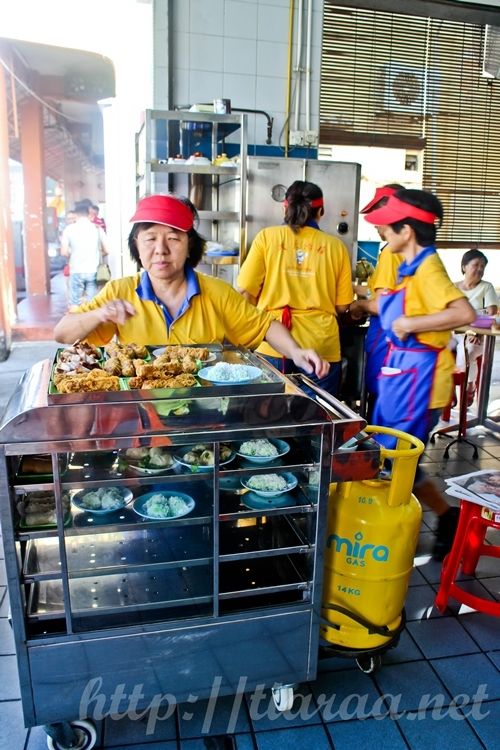 Jin Hui took the lead and brought us to a coffee shop that was closed. We thought it could be because of the public holiday. With the help of Ryan's GPS, Jin Hui brought us to an alternative route for breakfast- DIM SUM! This dim sum food place is basically a regular non-air-conditioned coffee shop with grannies pushing old school dim sum trolleys for customers to take their pick. The elderly servers are very friendly and tries to engage conversations with their customers. However, they were not able to snap shots of us as they were probably not very handy with cameras. As you can see, there is a variety of dim sum available in contrasting colors and filled with different types of meats. The trolleys also seem to be categorized as one trolley served mainly steamed dim sum, while another trolley has solely fried dim sum. There is another trolley solely for sweet dim sum desserts as well.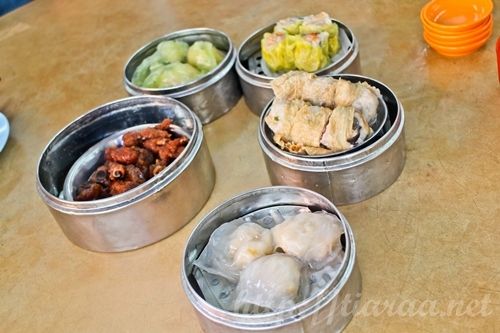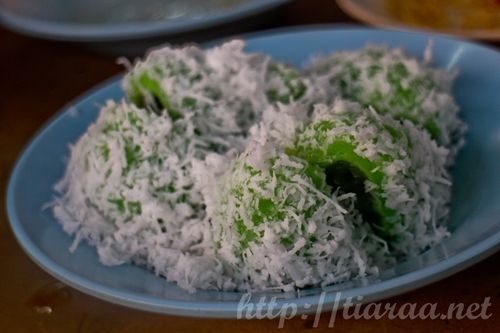 I did not manage to take photos of every dish individually as I was starving and I wanted to dig in when the food came immediately. Moreover, this is my first time traveling with my brother's girlfriend's hometown friends so I will usually cut my food photography short on my first dine out. We had a number of dishes which includes the 蝦餃燒賣 / Har Gow-Siew Mai, 蘿蔔糕 / Turnip Cake, 雞脚 / Chicken Claws, 雲吞 / Wonton, 腸粉 / Cheong Fan,  皮蛋瘦肉粥 / Century Egg Pork Porridge and the list goes on. The food items that stood out to me the most was the Cheong Fan as it is very different from the ones at Singapore. The rice flour rolls are thinner and there are more fillings provided for the rolls. The shrimps are also fresher there as Penang is surrounded by the waters. Another dish that was outstanding was the congee as it is thick and delicious. One interesting dessert we had there was the Odeh Odeh (last picture), which is filled with kaya instead of gula melaka. Although the dessert was was a little dense due to the heavy filling of kaya, one of it is more than enough for me. The rest of the items are more on the mediocre rating. The total bill came up to RM71 (CAD$23.93 / SGD$26.21 / USD$19.71) and I find that ridiculously cheap, especially coming from Singapore. In Singapore, you can never pay such price for 7 servings.
OPENS DAILY: 6AM-12PM (DIM SUM) ;
12PM-3PM (ALA CARTE) ; 6:30-11PM (DINNER)
Closed every alternate Mondays
PAYMENT METHODS: CASH ONLY!

Ambiance: 7.5/10
Service: 7/10
Food (taste & appearance): 7/10
Value: 9/10
Total: 7.63/10★
I am rather bored of dim sum restaurants in Singapore as most of the dim sum restaurants are in the same restaurant groups and it is relatively expensive having dim sum in Singapore, even at hawker centers. I really enjoyed the traditional, rustic and unpretentious settings at De Tai Tong and would not mind coming back again although I would like to try out other places to dine at.