I have never been to Macau before so the first time for me was a 2 days trip with Any in June 2013 and a day trip with the HK UBC Alumnis in August last year.
澳门大利来记猪扒包 / Tai Lei Loi Kei
2620, 2/F Grand Canal Shoppes, The Venetian Macao,
Estrada da Baia de Nossa Senhora da Esperanca, Macau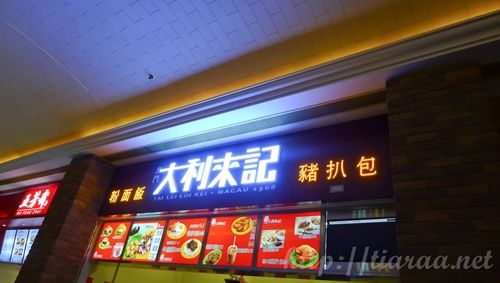 I did lots of research on HK food but not at all for Any and my Macau trip. Thankfully, Any did some research on the awesome food Macau offers. Since Any and I  were staying at Galaxy Hotel two years back, it was easy travelling from hotel to hotel via the shuttle bus. On the last day of our trip, we realized we did not have enough time to go to Taipa Village so Any and I head to the Venetian to line up for the Macau's highly raved 豬扒飽 / pork chop bun located at the food court of the hotel. We were rushing back to our hotel to rush to the ferry so we had to take this to go. The pork chop bun was not too bad but I found the bun a little hard. Sadly, we could not sit down, chill and slowly devour and appreciate the food.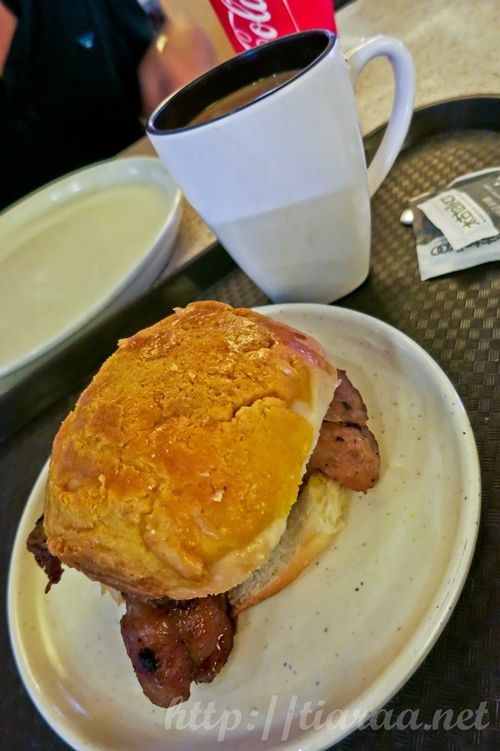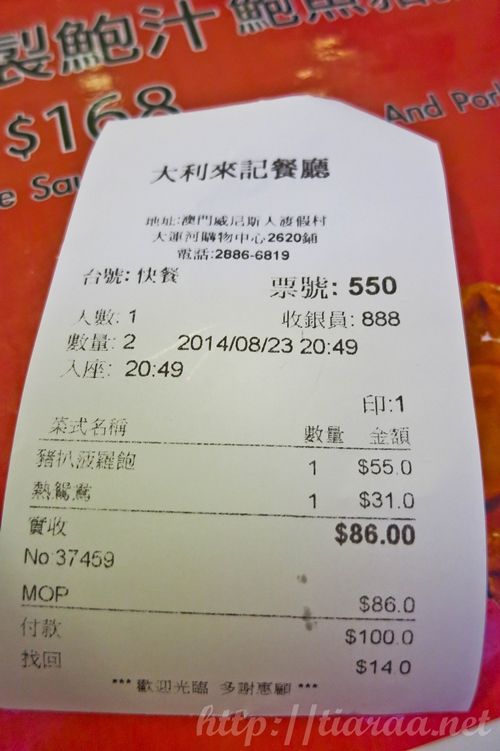 Just last year, Ricky, Andy and I went to have our dinner at the food court of Venetian after parting ways with Joey and Lawrence at Taipa. The guys wanted FAT Burger, while I wanted to try the 豬扒菠蘿飽 / pineapple pork chop bun even though I already had two pork chop buns in the afternoon, one of which is at the Taipa's branch of Tai Lei Loi Kei. What a greed I was, really! The pineapple pork chop bun is a great blend between having a tinge of sweetness from the pineapple bun's crust and a savory taste from the pork chop itself, just like your McGriddles but Hong Kong style. I decided to have tea as well but did not realized how bitter it was!
澳门大利来记猪扒包 / Tai Lei Loi Kei
18, Largo Governador Tamagnnini Barbosa,
Taipa, Macau, China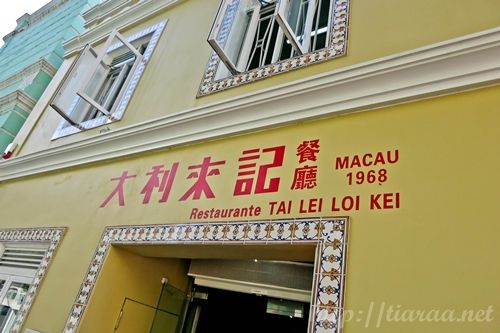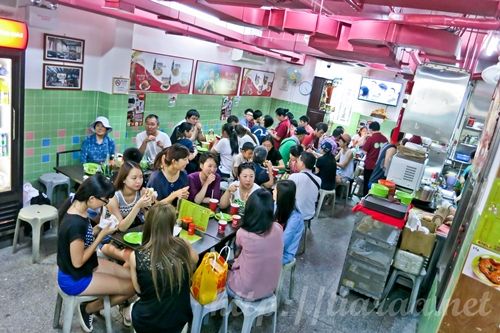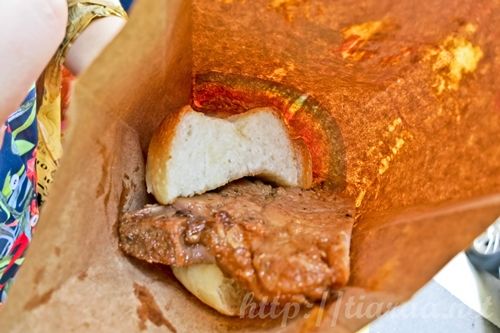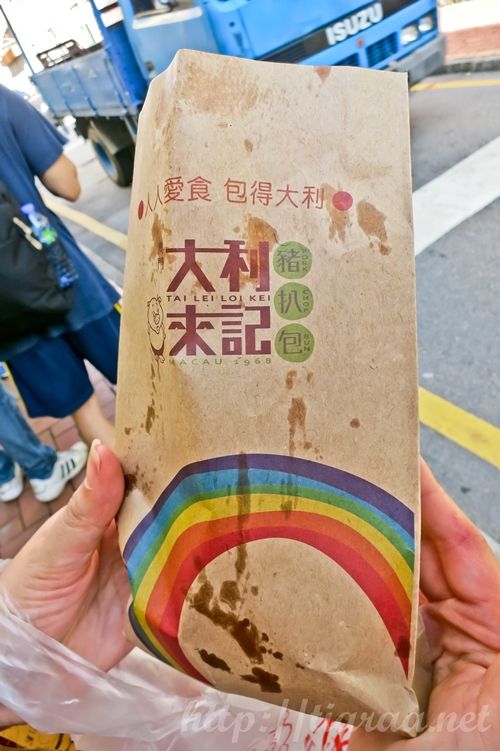 Prior to our dinner at the Venetian, we took bus 33 from Senado Square to Taipa Village to embrace the culture and try out the many unique food around the area. I was really happy that I managed to go to the original outlet this time with the UBC Alumnis. Unfortunately, it was full and there were line ups if we were to dine inthe restaurant. We had no choice but to take out and continue exploring Hong Kong since we were only there until the last ferry. Joey and I shared a pork chop bun as we were quite full trying different types of amazing food at the village. Everyone commented that the food was great and I, myself found this experience much more exhilarating as I did not have to rush as compared to my previous experience.
PAYMENT METHODS: CASH ONLY!

Ambiance: 6/10
Service: 5/10 (fast-paced food service)
Food (taste & appearance): 7/10
Value: 7.5/10
Total: 6.38/10★
You can find pork chop bun in any Hong Kong's "cha chan teng" but you got to be here do dig this as well!