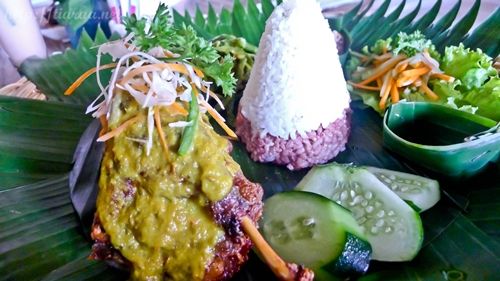 After shopping in a huge store that sells everything at Bali, my father wanted to have a tea break and so we decided to head to Warung Jerami for a small meal!
Warung Jerami
Jl. Kunti
Seminyak Kuta
Bali, Indonesia 80361
+62 361 8475970 Ext. 674

View Larger Map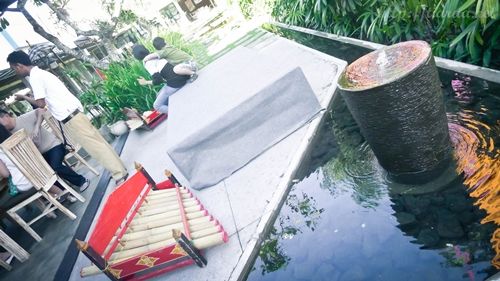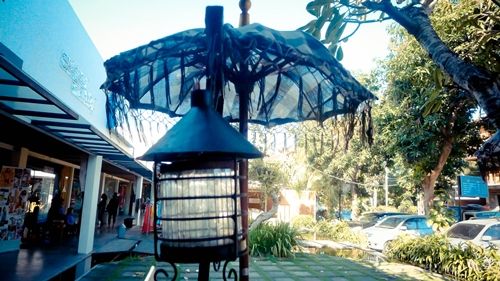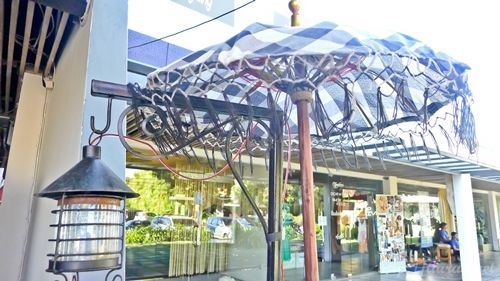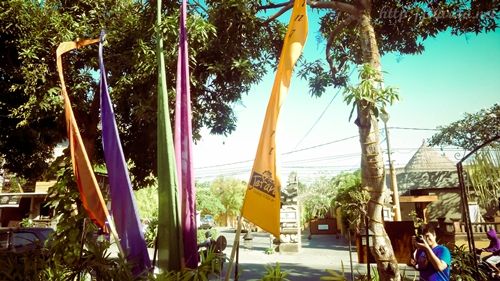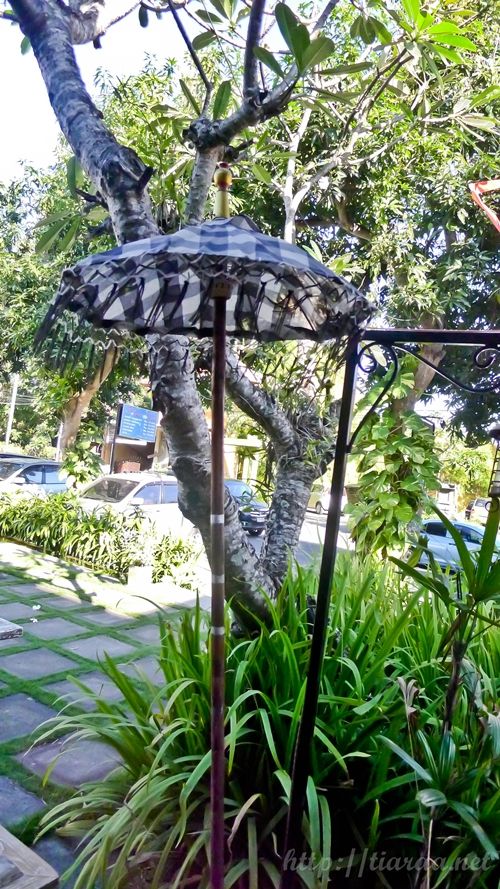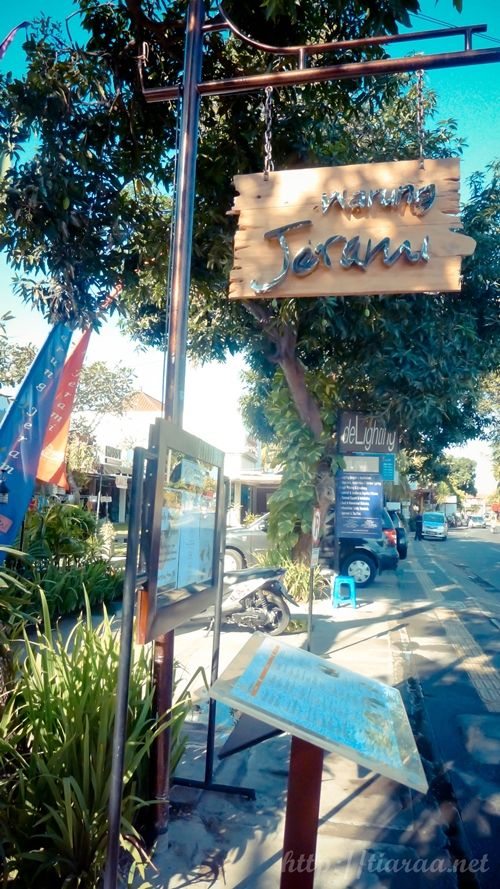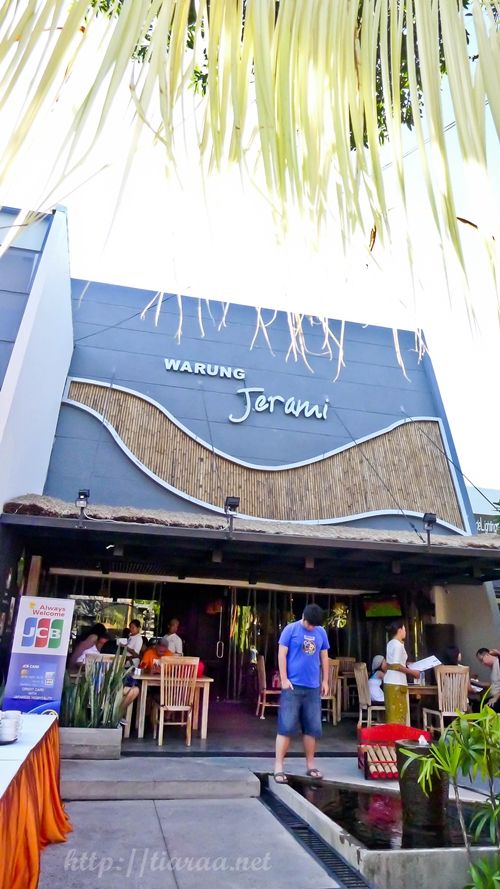 Bali is really different from other parts of Indonesia and the culture at Bali also varies from Jakarta. They have very different traditional dance and food from Jakarta and most parts of Indonesia. For this warung (cafe), it has the Bali Night every Saturday from 7-10pm for only Rp 150K++ per pax. The Bali Night consists of consuming Authentic Traditional Balinese Food while the Balinese dancers enteratin you with their performance. The service in Warung Jerami is mediocre though – the male server was overattentive to us and kept coming to our table every 5 minutes that I was a little irritated. However, they did their part in serving the right food and beverages to us. What I was frustrated about Bali was that it was not as easy to get avocado juice and mango juice as it is in Jakarta. I really like the ambiance and atmosphere at the restaurant though – Rich heritage indeed! There are two types of Warung in Bali – One catering to the locals and two, catering to foreigners. As you can see from all the pictures depicted above, this joint is catering to the foreigners due to it's food serving chunkier pieces of meat, wooden tables and such.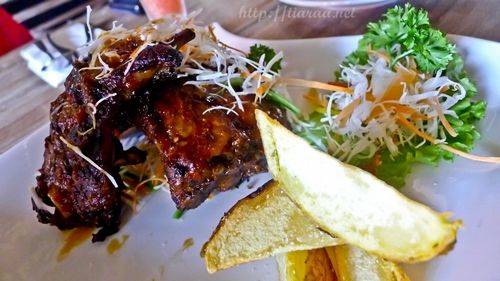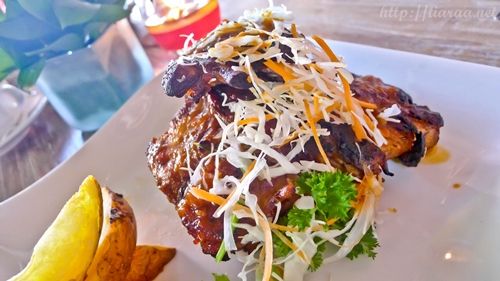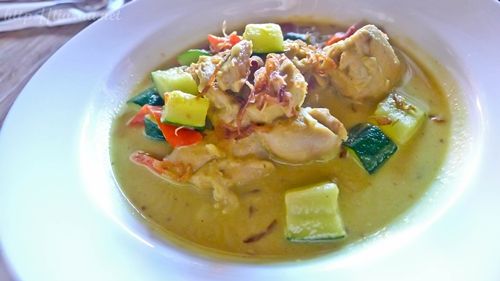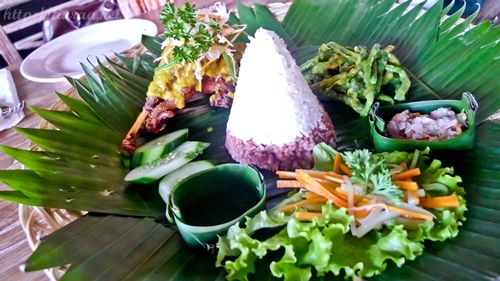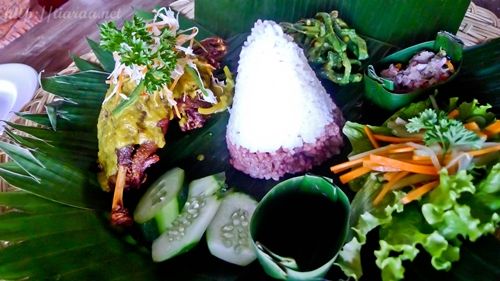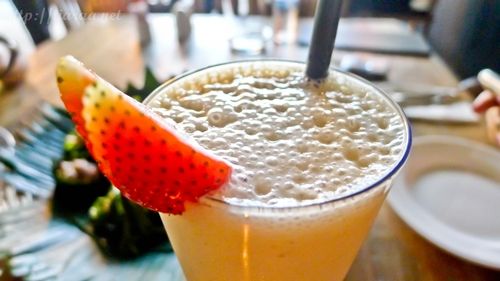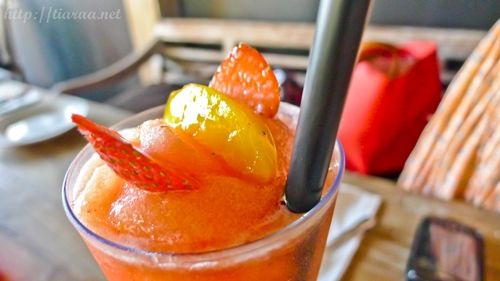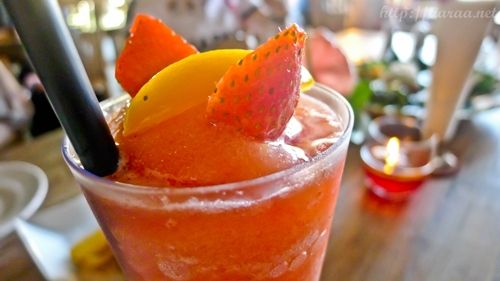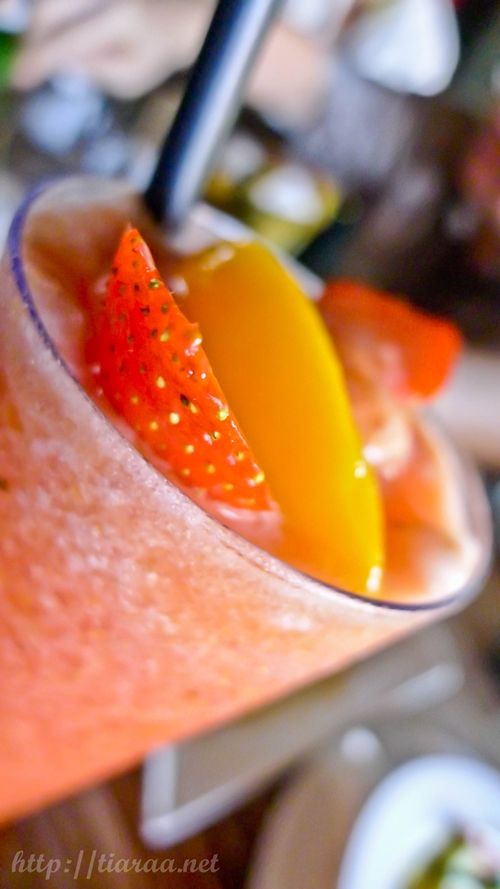 Since we are still having dinner later, my father, siblings and I shared the Pork Spare Ribs (1st-3rd pictures), Bebek Goreng Warung Jerami (4th & 5th pictures) and Nasi Campur (6th & 7th pictures). The three dishes cost Rp 70k, 85k and 50k respectively. The Pork Spare Ribs comprised of grilled and braised baby pork ribs in BBQ sauce with crispy lettuce and fried potato on the side. All of us enjoyed the succulent taste of the pork ribs and we kept raving about how good it tastes! The Bebek Goreng (Fried Duck) was also very scrumptious with it's duck being braised and deep fried and cooked in curry sauce. The dish also has braised long bean and white and red rice in it. The dish was very tasty and the curry sauce is quite thick and flavourful – Just what I love about it! The Nasi Campur is one of the highlight of the meal seeing how it is presented to the customers. It has basically rijsttafel with Balinese sambal, crackers and red and white rice. Rijsttafel means "rice table", which is side dishes in small portions. As you can see from the picture above, the side dishes of the Nasi Campur is the ayam kuning (yellow chicken) topped with parsley, salad, long beans, cucumbers and sauces. That's basically what nasi campur means – meat and vegetables surrounding the rice, which is in the middle. This is one of the most interesting dish in the restaurant and this is what makes Bali different from other parts of Indonesia. One word to describe the dish? Orgasmic!
Ratings for Pork Spare Ribs: 4/5★
Ratings for Bebek Goreng Warung Jerami: 4.5/5★
Ratings for Nasi Campur: 4/5★
My sister and I also ordered the Strawberry Banana Smoothie (8th picture) and Strawberry Orange Juice (9th-11th pictures) respectively! Both of us found her smoothie very thick and puke worthy as you continue drinking it but we absolutely love my strawberry orange juice a lot as it was very refreshing for a warm day!
Ratings for Strawberry Banana Smoothie: 1.5/5★
Ratings for Strawberry Orange Juice: 4.5/5★
WIFI AVAILABLE – Just asked the server for the password!
Ambiance: 9/10
Service: 5/10
Food (taste & appearance): 7.4/10
Value: 8/10
Total: 7.35/10★
For a good traditional Balinese food, please pay Warung Jerami a visit!

swisscheese*