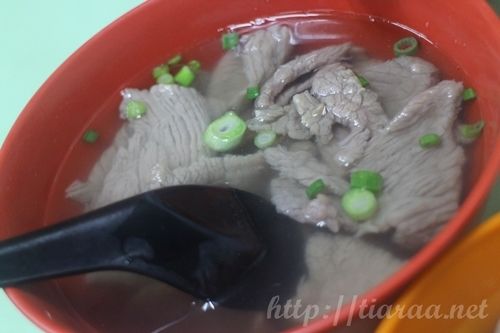 My colleague and I were at a meeting in Kuala Lumpur back in December. Actually, the meeting was very short but the discussion during the coffee session with our partner was very long until 6PM. Although I was very full from my late breakfast, our late lunch and post meeting coffee session, my colleague offered to bring me for authentic Malaysian food and because food served in Kuala Lumpur are usually either very commercialized or catered to tourists, I agreed enthusiastically!
Restoran Soong Kee 颂记牛丸粉
86, Jalan Tun H.S. Lee,
50000 Kuala Lumpur, Malaysia
+60 3-2078 1484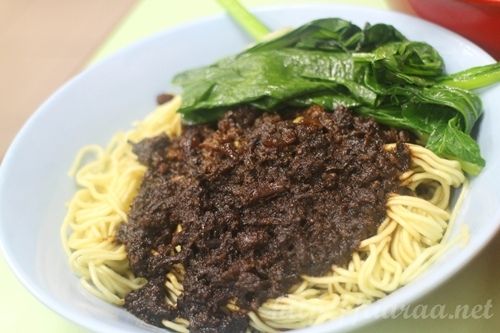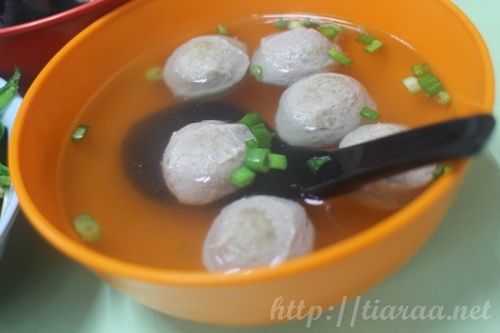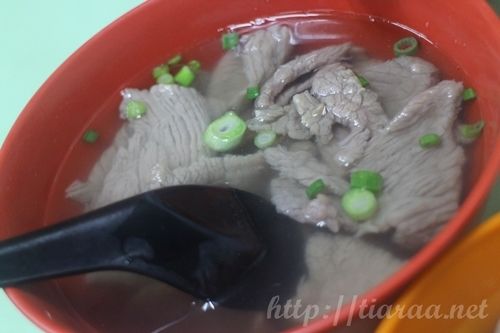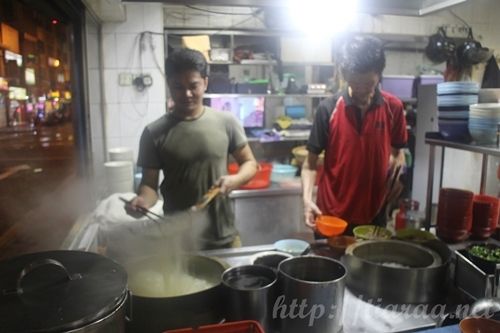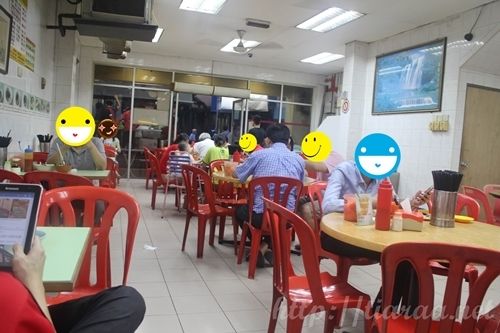 I was so happy when I arrived at this coffee shop because for once, I am having food that is localized! From the moment I saw the stall, I already knew that I will love this place since it is so run down and must have much history to it. Turns out that this place has been patronized for more than 40 years as  it was opened post-WWII. My colleague ordered a small bowl of beef ball noodles (RM6.00) for me, a small bowl of beef ball soup (RM7.00) for himself and a small bowl of beef slices soup (RM7.00) for both of us to share. However, he ended up only finishing his bowl of beef bowl soup and I had to finish the rest. I was really bloated as I was not even hungry to begin with. I could not finish the springy Hakka noodles as there are too much of it. I have to admit that the noodles tastes really delicious when mixed with minced meat as the minced meat is highly flavoured by the owner's family secret of spices and herbs. The beef balls are bouncy and the beef slices are tender and melts in your mouth. I am not usually a fan of beef except for Korean BBQ but the dishes served in this coffee shop left me speechless. Another thing that I am amazed by is the people in KL as the servers are Malays yet they could speak Cantonese very well! I find that people outside Singapore have a lot of survival skills for them to withstand the harsh world but people in Singapore are so sheltered and complains about every little small issue. Oh, what a bummer!
Opens daily except for Sunday from 11am-10:30pm
Nearest train Station: Plaza Rakyat via LRT
Payment Methods: CASH ONLY!

Ambiance: 6.5/10
Service: 7/10
Food (taste & appearance): 8.5/10
Value: 7.5/10
Total: 7.38/10★
I went to KL for business trips a couple of times last year but the food always seem so commercialized. Thankfully, I had my first authentic Malaysian food at KL last December! I will be writing about my other delicious local lunch I had during my KL trip in January soon!