On my first trip to Los Angeles in December 2012, my forth adventurous uncle introduced me to Porto's Bakery and Cafe to try out their food. I bought 5 cakes from Cheesecake Factory the previous day and after trying a piece of it, he wanted to prove to me that Porto's can offer more.
Porto's Bakery & Cafe
315 N Brand Blvd
Glendale, CA 91203
+1-818-956-5996

FIRST TIME PURCHASING FROM PORTO'S – CHRISTMAS EVE (24th December 2012)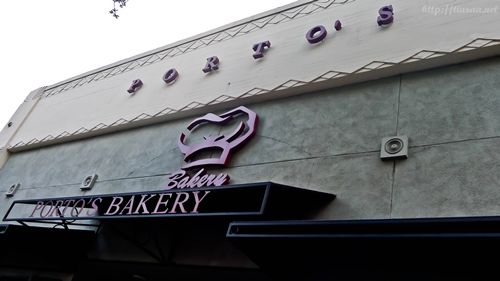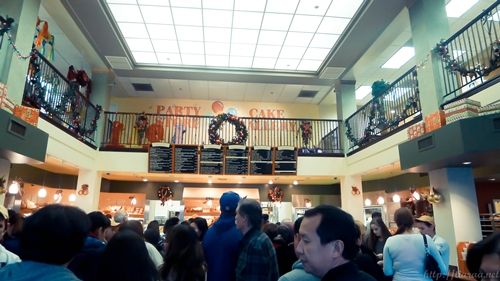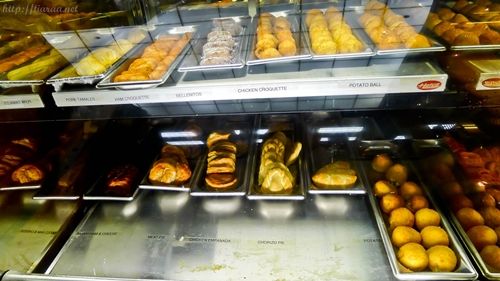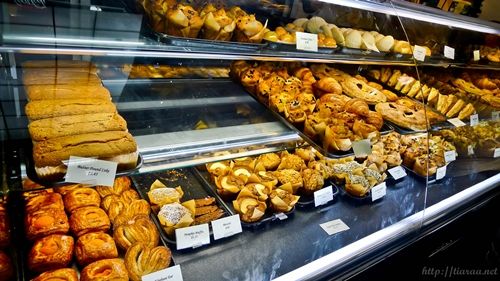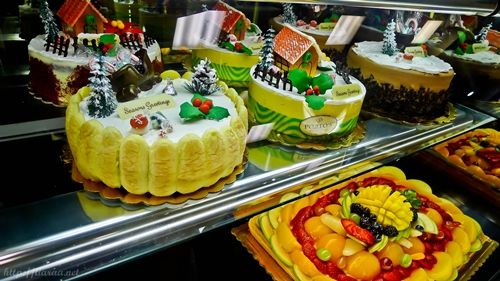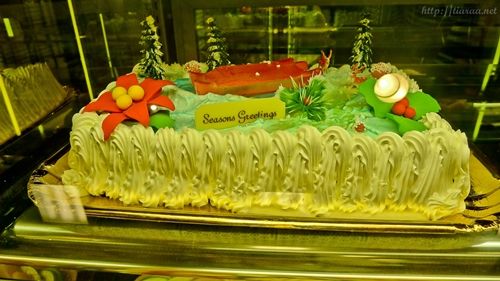 As I am pretty new to the LA scene, I have never heard of Porto's before and was very shocked to see Porto's being very crowded and having a long line up. Thus, it is harder to find a table there. Thankfully, we were only ordering many boxes of pastries to go instead of dining there. In addition, despite the queue being very long, it went pretty fast. As you can see from the pictures above, Porto's serves a variety of baked items such as cakes, rolls, biscuits, tarts and many other pastries. Porto's is a very casual bakery to dine in and consume your food conveniently.
Coffee and smoothie are also served to complement with the treats they baked. I am definitely not a coffee lover, neither do I fancy sweet beverages so I did not try their beverages but my uncle and cousin seem to love it!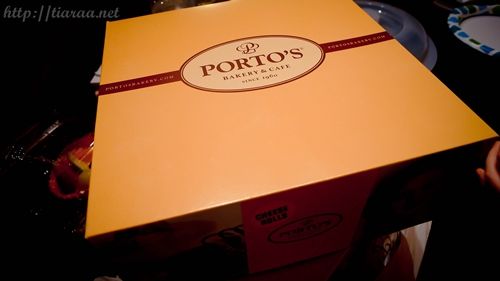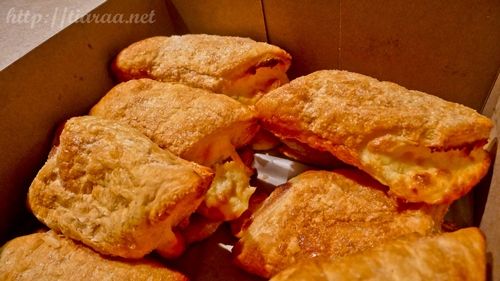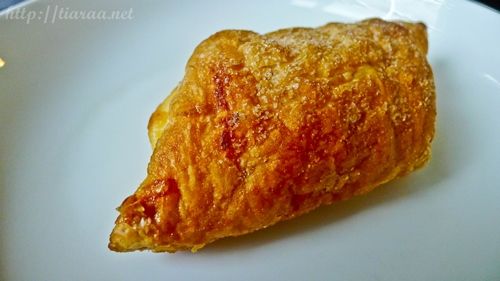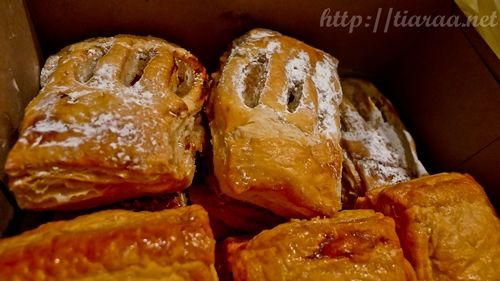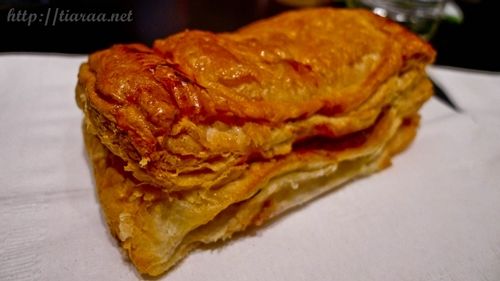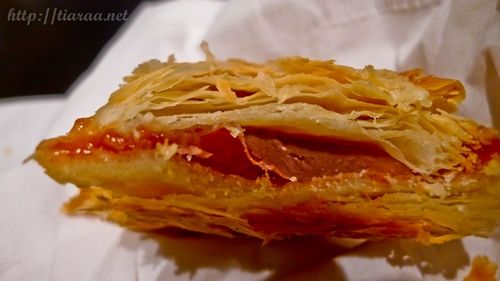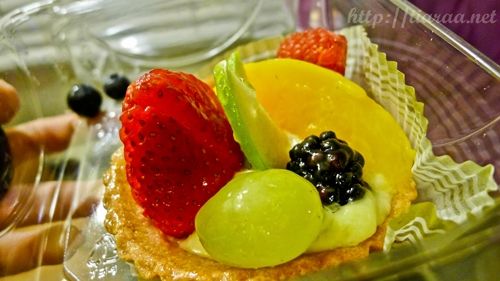 As my uncle was the one corresponding with the server, I do not know how the service is like there. However, there are samples of their food to try while waiting in the horrendous queue. As you can see from above, my uncle bought 5-6 boxes of rolls and a fruit tart. He kept 2-3 boxes at home and gave the rest to his friend who was in town. We shared the Cheese Rolls (2nd-4th pictures), Guava Cheese Roll (5th & 6th pictures) and Guava Jam Strudel (7th-9th pictures) and I found each one of them ORGASMIC as each pastry totally sank in my teeth. The crust of the pastry is sugary, buttery, crunchy and flaky while the cheese fillings melts in your mouth. What a perfect combination, really! However, I find that even though the goodies make you crave for more, I cannot continuously consume that as the flavour will be too overwhelming for me. The Fruit Tart was for Mandy and I bet she loves it too!
Ratings of Cheese Rolls: 5/5★
Ratings of Guava Cheese Roll: 4.5/5★
Ratings of Guava Jam Strudel: 3/5★
PAYMENT METHODS: CASH/DEBIT/CREDIT
OPENING HOURS:
Mon-Sat 6:30 am – 8 pm
Sun 7 am – 6 pm
SECOND TIME PURCHASING FROM PORTO'S – 15th October 2013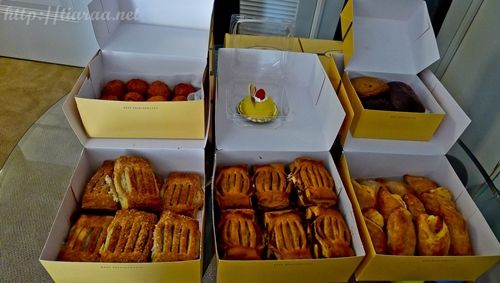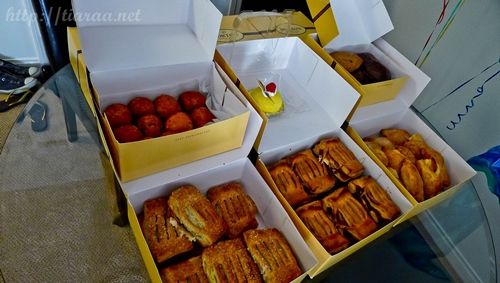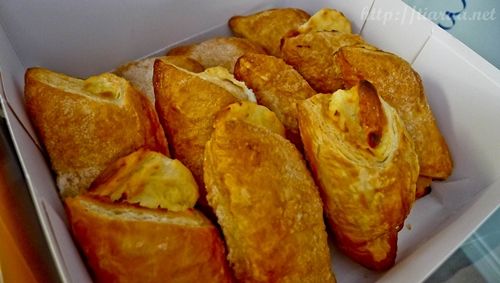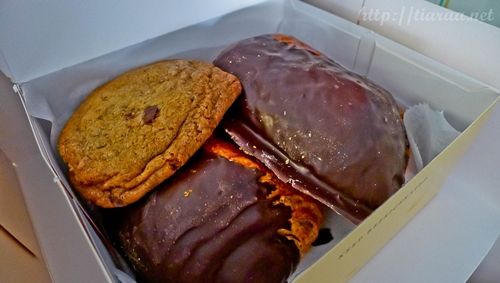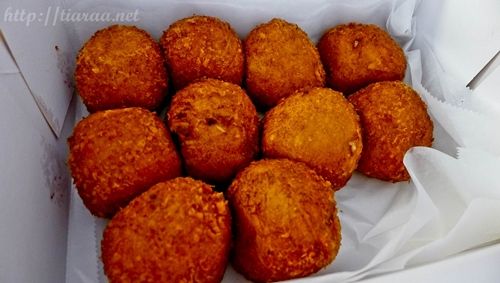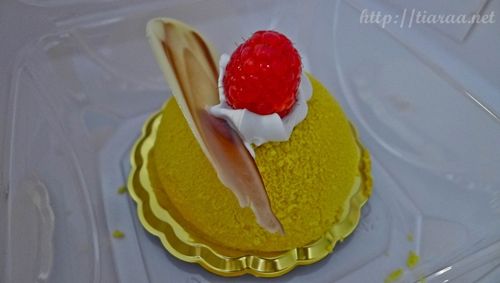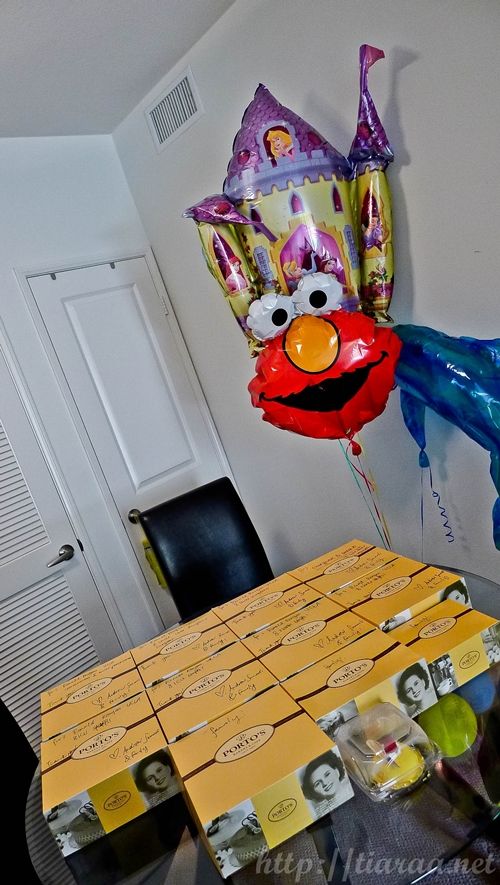 I went crazy the second time I bought Porto's last year and decided to give 8 boxes of rolls and strudels to the patients and medical staffs as a sign of encouragement and gratitude respectively. I ordered 3 boxes of Cheese Rolls (6th picture), 3 boxes of Guava Rolls (4th picture), 3 boxes of Coconut Strudels (5th picture), a box of Potato Balls (9th picture), a Mango Mousse (10th picture) and a box of Chocolate Croissants. Like my previous experience, I really enjoyed the rolls and strudels of all sorts! I am not a fan of the potato balls because it is too starchy and has a weird spice to it. It is basically a soft mashed potato ball filled with seasoned ground beef, fried to golden brown with bread crumbs. The Mango Mousse was not too bad but even though I love cakes more than pastries, I prefer the Chocolate Croissants to the Mango Mousse at Porto's! The croissants are really light and pleasant and coated by delicious chocolate.
Ratings of Coconut Strudels: 3.5/5★
Ratings of Guava Rolls: 4/5★
Ratings of Potato Balls: 2/5★
Ratings of Mango Mousse: 3/5★
Ratings of Chocolate Cuisine: 3.8/5★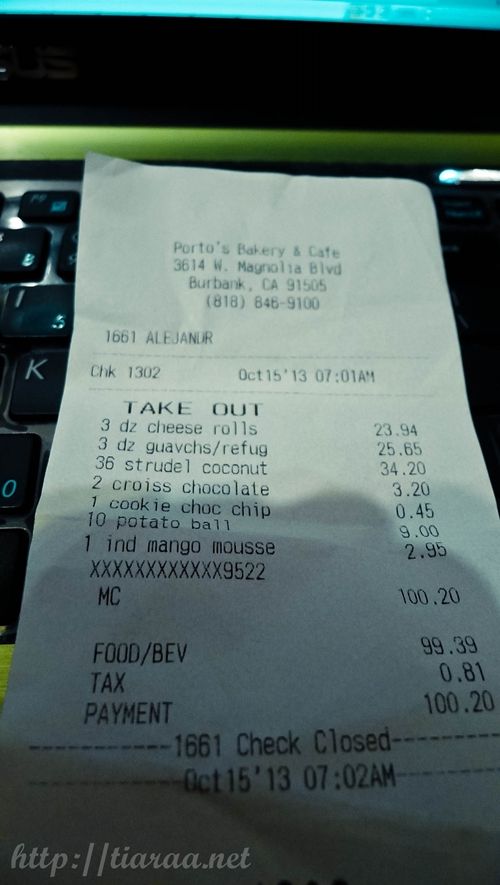 The total came up to USD$100.20. You have to order the food before it is served to you so it is up to your discrepancy on the tips but I never fail to tip them.
THIRD TIME PURCHASING FROM PORTO'S – 16th October 2013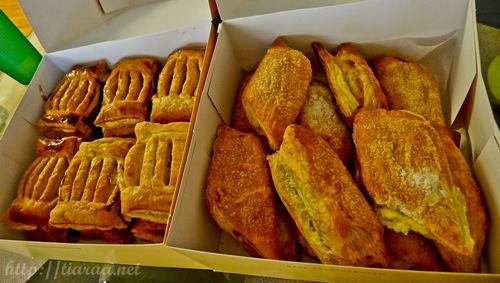 The very next day, I bought a box of Guava Roll and a box of Cheese Roll for the liver transplant support group and I am glad that it was disappearing like HOT CAKES! Porto's never fail to amaze everyone with their mouthwatering pastries' fillings.
PAYMENT METHODS: CASH/DEBIT/CREDIT
OPENING HOURS:
Mon-Sat 6:30 am – 7 pm
Sun 7 am – 5:30 pm
Ambiance: 6/10
Service: 6.5/10
Food (Taste & Appearance): 7.2/10
Value: 8/10
So what do you do if you have yet to try Porto's? Head to one of their outlets today to enjoy the finger licking Porto's pastries!