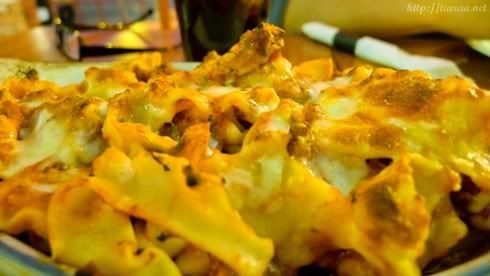 so kenny, oscar, jack & i went for a 4D3N roadtrip through many towns inside and outside the okanagan valley. they took turns to drive from vancouver to bridal falls to an aboriginal community centre to hope. we were starving so we decided to have brunch when we saw rolly's family restaurant at hope.

rolly's family restaurant
888 Fraser Avenue
Hope, BC V0X 1L2
(604) 869-7448

View Larger Map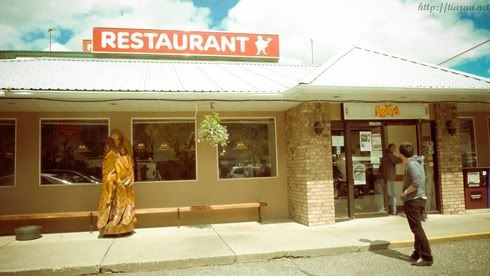 the pancake house that is just like any other family restaurant was filled with many elderlies. apparently, the town is like a retirement community. i was surprised to see all the servers so tall and such.  the prices for the food in the restaurant were standard but quite expensive for a town like that. the initial server was pretty impatient and just kept wanting to get her job done and such. on the other hand, the server that helped me to take my food to go was rather helpful to pack the syrup and blueberry syrup for me when i asked him to.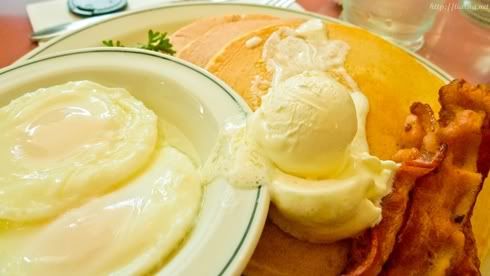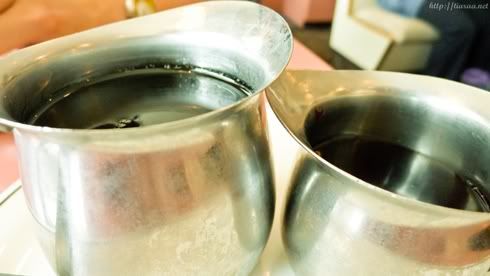 i had 3 pancakes, bacons and 2 poached eggs. it came with a petite stainless steel jug of syrup and another jug of blueberry syrup. their breakfast was exactly like denny's or any other breakfast diners, nothing special in particular.
however, kenny and oscar had a huge meat croissant and they found it pretty good actually. i forgot what jack had but he likes it as well.
ACCEPTS CASH/DEBIT CARD/CREDIT CARD

ambiance: 6.5/10
service: 5/10
food (taste & appearance): 6/10
value: 5/10
total: 5.63/10★
in conclusion, rolly's pancake house is just another restaurant next door for the hungry soul. nothing fancy though.

after our visit to hope, princeton, keremoes and oliver, we finally decided to settle at osoyoos. we went horseback riding for a good hour before having dinner at the pizza factory. again, we were starving because we haven't eaten for about 6-7 hours.
pizza factory
8115 Main Street
Osoyoos, BC V0H 1V2
(250) 495-2033

View Larger Map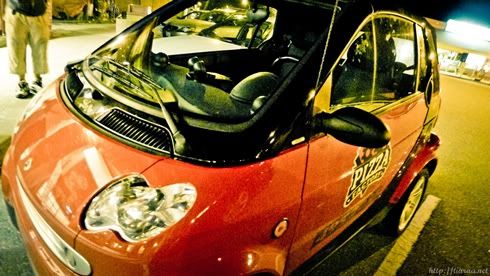 pizza factory sounded pretty cool and the place is spacious as well. there are plenty of televisions to watch canucks on game day. we wanted to order the 25cents wings but it is only available during game day, how sad ! the server is pretty friendly and very genuine as well. they even have an adorable pizza factory car for delivery.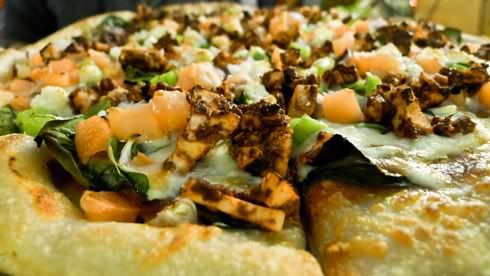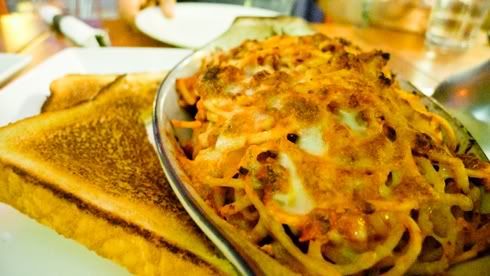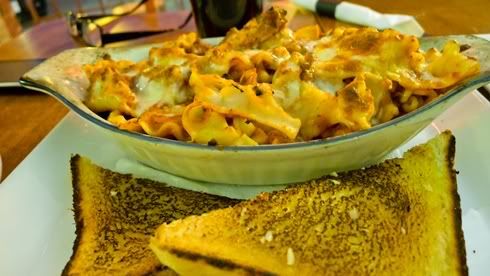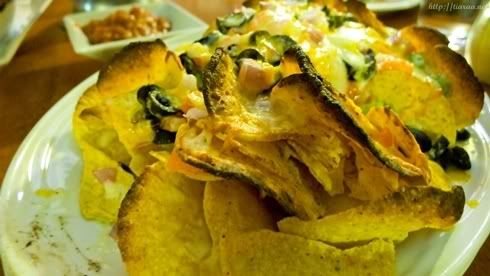 1st pic – we had the large tandoori chicken pizza worth CAN$21.95. it comprised of spinach, tandoori marinated chickens, onions, green peppers, feta and tomatoes.  it has a unique taste since it's a different kind of pizza. i love the spice they put in the pizza but i added additional cheese and chili powder. oscar describes it's taste as GORGEOUS. i only had 1 slice and the other 3 guys devour the rest.
ratings: 3.5/5★
2nd pic – i really enjoyed the spaghetti (CAN$9) we ordered even though it is just like any other spaghetti with meat sauce. i guess it is because i was extremely hungry during that period of time. from everything we ordered, i ate the spaghetti the most. we included the meatballs as well and it was delicious ! i didn't even touch the garlic toast though as i have consumed way too much carbohydrate.
ratings: 4/5★
3rd pic – the lasagna was average in my opinion but kenny really love the sauce and such. he kept giving huge praises for it, especially for the sauces.
ratings: 2.5/5★
4th pic – the nachos look good and i love how the cheese melts in my mouth when i consume it. however, i didn't have much space left in my stomach for me to devour the amazing dish. oscar kept consuming lots of it though and he really enjoyed it.
ratings: 3/5★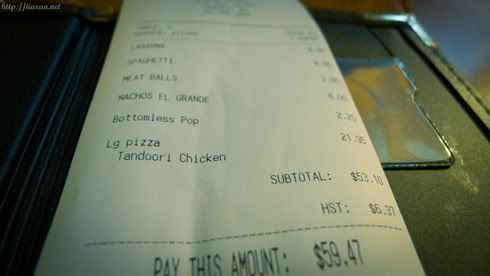 the bill came up to a total of CAN$59.57 but we paid CAN$66 including tips so it is CAN$16.50 for each person. we took the nachos to go and we were such satisfied customers with bloated stomachs.
ACCEPTS CASH/DEBIT CARD/CREDIT CARD
ambiance: 6/10
service: 8.5/10
food (taste & appearance): 6.5/10
value: 6.5/10
total: 6.88/10★
in conclusion, pizza factory is one stop away if you need a quick bite for your empty stomach.
swisscheese*