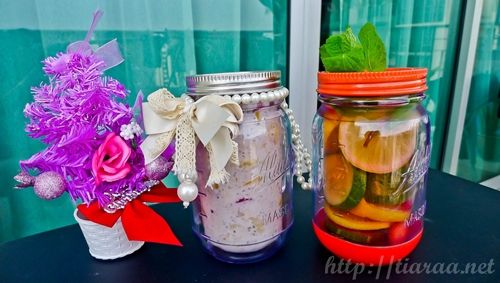 Due to many activities and work, I have not written about my healthy journey for awhile. Today, I will be writing about my second clean eating combo pack that I had on the 6th of January this year in Singapore and I hope that you will enjoy reading this entry.
COMBO PACK
A. OVERNIGHT OATS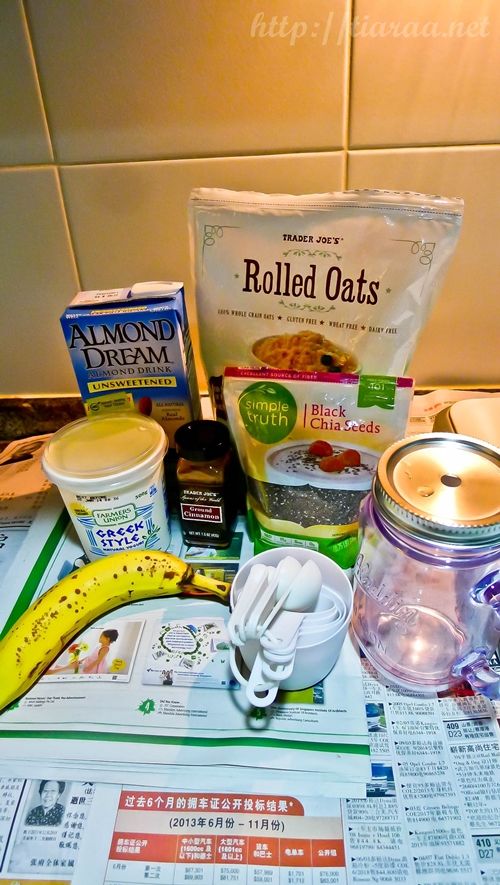 Most of my raw ingredients except the fresh products are brought back from LA. It is a pity that Singapore only sells almond milk in UHT pack but recently, my best friend told me that a few grocery stores sell fresh almond milk but at a hefty price. Well, many things, especially healthy food is expensive in Singapore!  Anyway let's get back to topic and work on the recipe, shall we?
First, I mixed the following ingredients in a mason jar and left it in the fridge overnight:
- 1/2 banana
- 1/2 cup of unsweetened almond milk
- 1/3 cup of greek yogurt
- 1/3 cup of rolled oats
- 1/2 tablespoons of chia seeds
- a pinch of cinnamon powder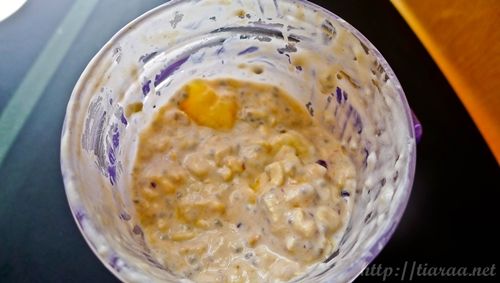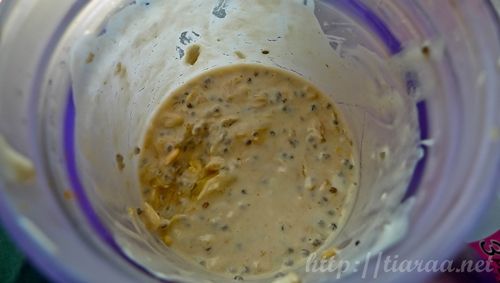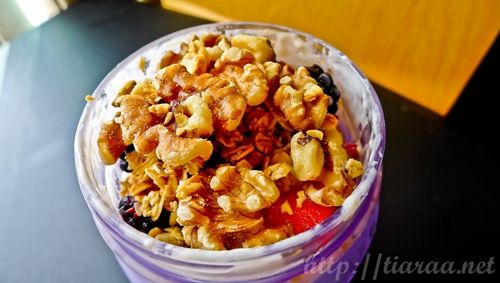 I topped the mixture with the following items the next morning:
- 1/2 mango
- 1/2 strawberries
- 3-4 blackberries
- 3/4 tablespoons of walnuts and granola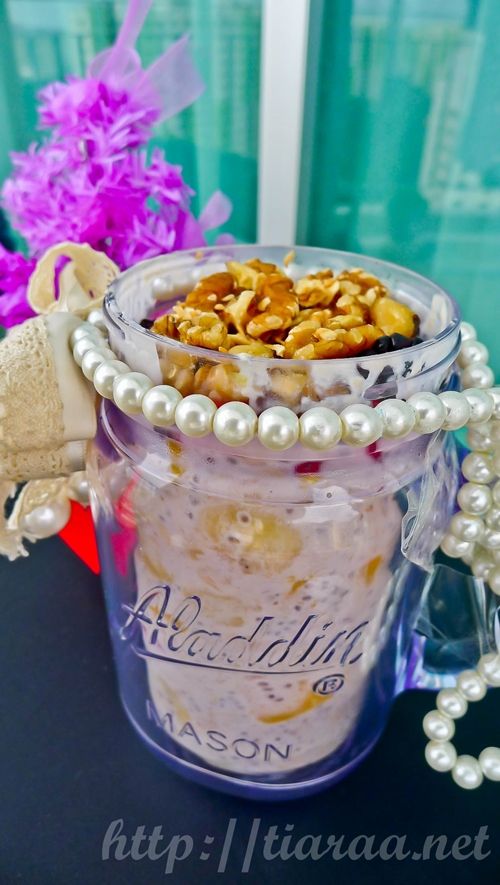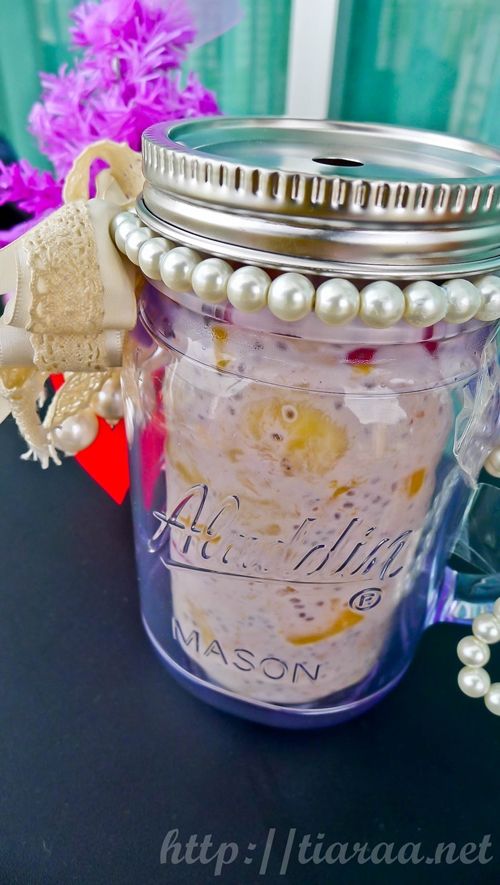 Decorated the mason jar with pearls and TA-DAH!! I got myself a pretty jar of overnight oats with fresh fruits to sweeten it UP!
B. FRUIT INFUSED WATER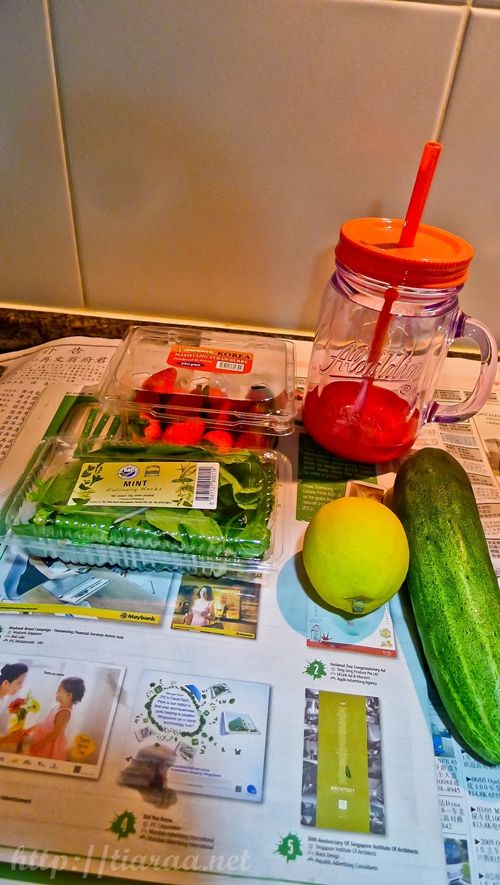 I managed to find mint leaves in the grocery so for my fruit infused water, I left the following in fridge overnight:
- 4 strawberries (sliced)
- 1 lemon (sliced)
- 1 stalk of mint leaves (dispersed)
- 1/2 cucumber (sliced)
- water to fill the jar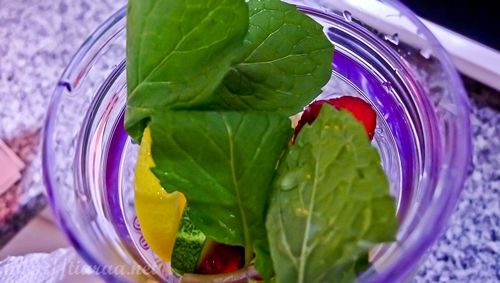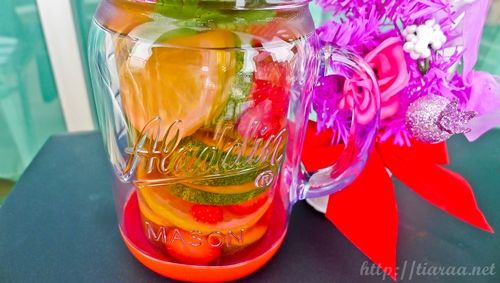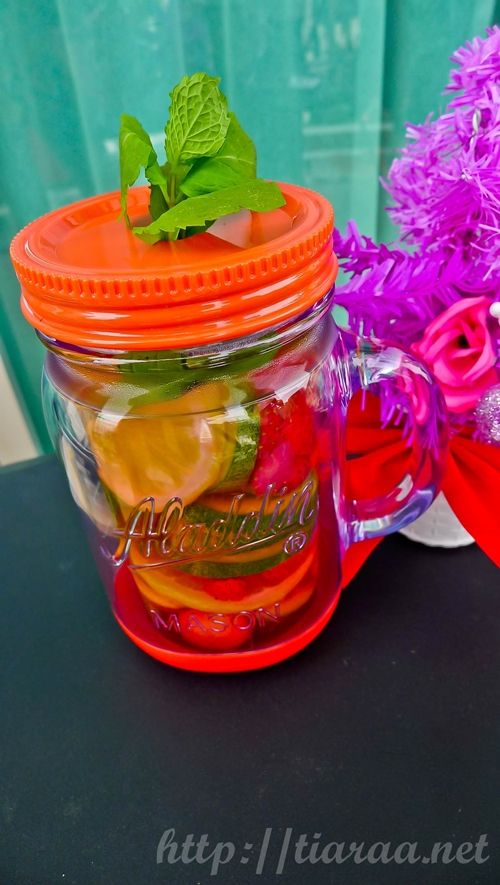 The pictures above depict the final outcome of my fruit infused water.
COMBO PACK
I hope this gives you an inspiration in creating your very own healthy meals or packages! I will be more detailed in my next healthy entry.