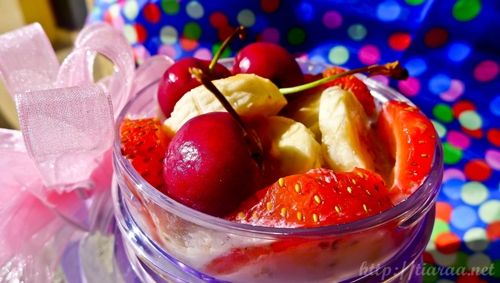 It was my last few days at LA last December and I was feeling quite upset about leaving SUDDENLY. I mean I wanted to move on with my life and head back to Singapore to start working ASAP but I did not wish to leave in a rush but oh well! I still managed to cook up a storm on my last few days there. It is funny how I stayed in Vancouver for 6-7 years not knowing anything about clean eating but started the ball rolling when I was residing in LA for 6 months and continued this regime in sunny Singapore (where raw ingredients are SO expensive as compared to Vancouver and the States)!
Today, I will be elaborating on my All Things RED Parfait that I made on Day 12 of my clean eating program (26th December 2013) and I hope that this recipe will be useful for you as it was for me when I experimented with it in my kitchen. Here goes…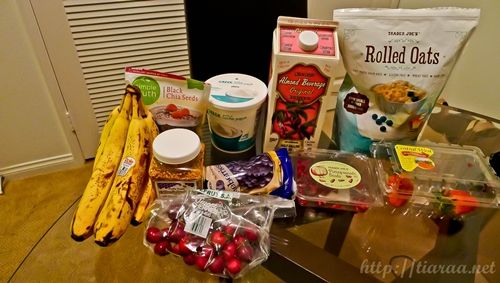 The following list is a step-by-step instructions to make my ALL-THINGS-RED-PARFAIT:
1) For the base:
- 1 cup of greek yogurt
2) Layering it with:
- a handful of frozen blueberries (so that the frozen blueberries can melt in the yogurt, giving it a natural blueberry flavor)
4) Set aside
5) On a separate bottle, mix the following and leave it overnight for the rolled oats and chia seeds to absorb the almond milk and make it edible:
- 1 cup of almond milk
- 1 tablespoon of chia seeds
- 1 cup of rolled oats
6) The following morning, mix the following fruits into the overnight oats mixture:
- 2 strawberries
- 2/3 cup banana
- 1/4 cup of pomegranate seeds
7) Then, pour the almond milk mixture into the mason jar filled with greek yogurt and blueberries.
8) Next, topped the parfait with the following:
- 3 cherries
- 1/2 teaspoon of bee pollen
- 1/3 banana
- slices of strawberries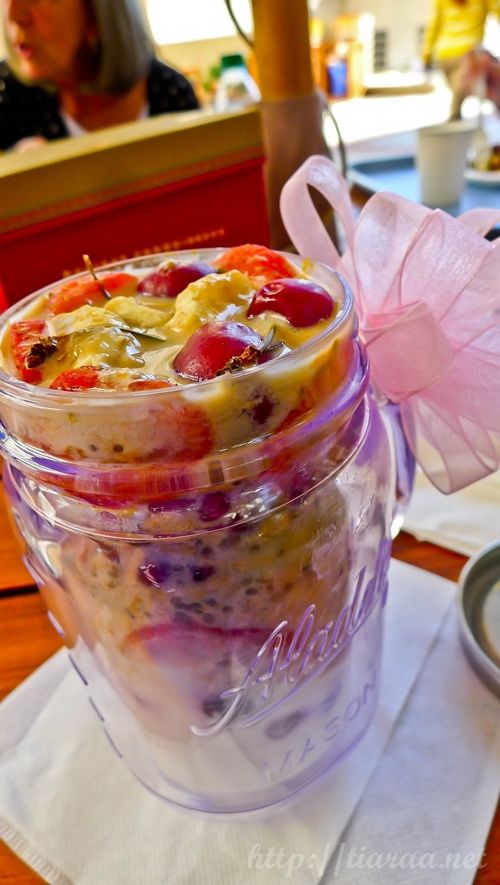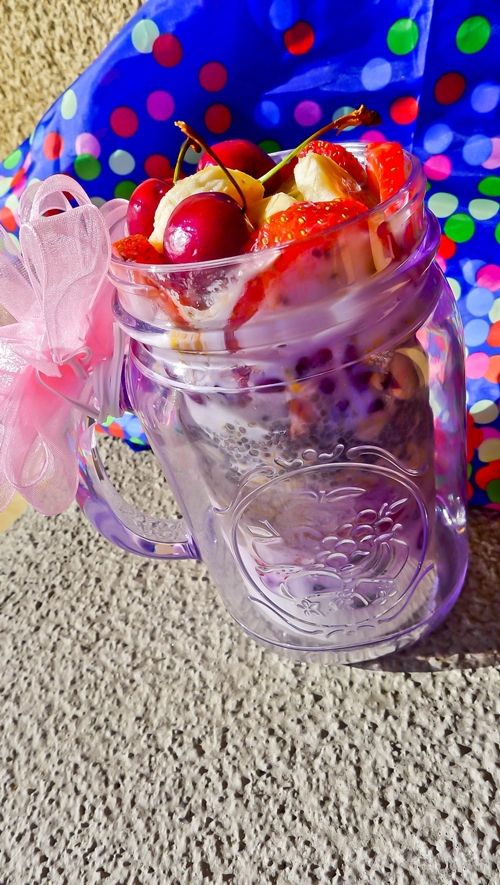 I have a thing for desserts so I am always ordering parfait at Japanese cafes. It was an eye-opening experience making  my very own parfait for the first time and since this is a healthy one, I would not even feel the guilt at all!! Moreover, it is naturally sweet with all credits to the fruits so I am definitely having it everyday for breakfast! I was having this at UCLA Hospital with the transplant patients family and the transplant surgeons that walked past asked me which ingredients did I use to make this. I delightfully told him all the ingredients listed above. I am always happy to inspire others to eat clean and keep fit! You can make use your creative juices to make your very own parfait, overnight oats or smoothie. It is really easy once you get STARTED!
More recipes coming your way, stay tuned!