A lot of people have the idea that clean eating is very boring and people want to do it just because they want to lose weight but that is not what the actual reason really is. Clean eating is a lifestyle that you want to keep for life and it's not like you have to make it 100% clean at the start but about 60-70% if you could. When my friends see me consuming the usual food, they will be asking questions like "What happened to your clean eating habits?" A clean eating lifestyle is not to punish or refrain you from satisfying your cravings. You have to set a goal on how much clean food you want to consume in your daily life. For me, I will have 60-70% clean food, unless I travel abroad. The point of this entry is to discuss about Vivienne's Raw Xmas dinner held at her home last December. This dinner proves to show that clean eating can be interesting as there is a variety clean eating food you can make on your own and it can be localized and catered to your taste buds.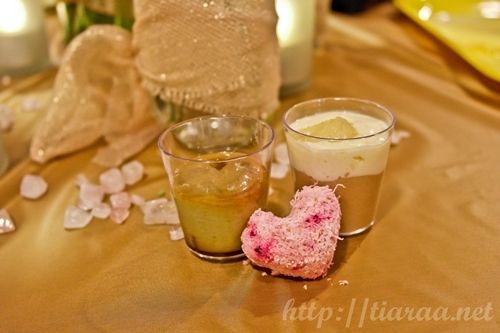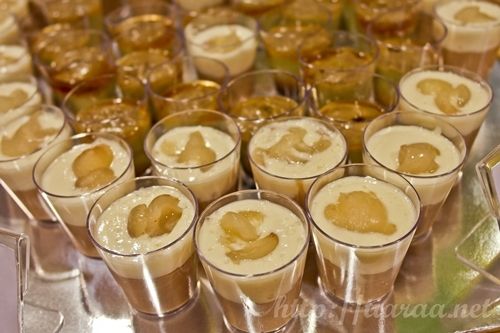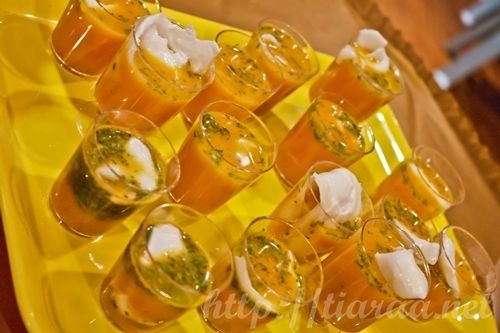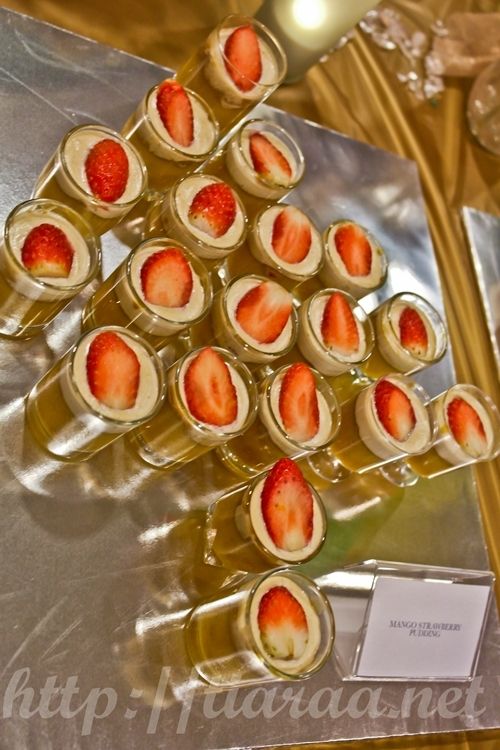 Vivienne did up an awesome raw Christmas dinner at the function room of her apartment held at Hawaii Tower. I was amazed to see how the food was arranged beautifully on the table and people will be too spoilt for choices when they are getting the food. The variety of food items in the shots you see above ranges from Avocado Gula Melaka (Second picture – left) to Mango Strawberry Puddding (6th & 7th pictures) to Almond Longan Chiku Parfait (Second picture – right) to Living Tom Yum (5th picture – made up of pumpkin and coconut). It is rather cool that Vivienne always tries her best to use local ingredients such as gula melaka so as to enforce that clean eating food can be localized as well.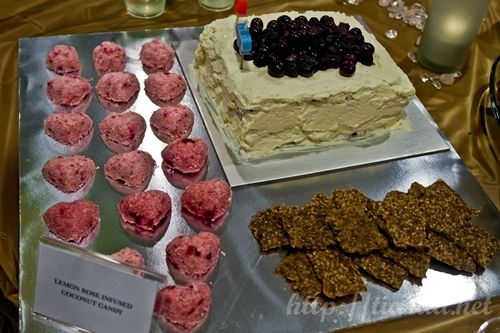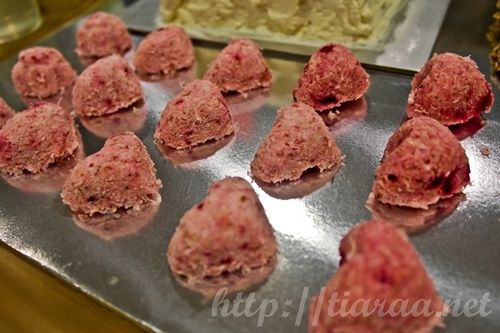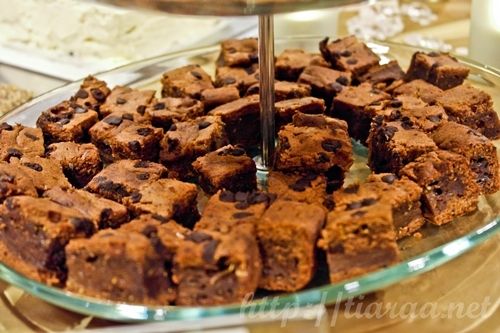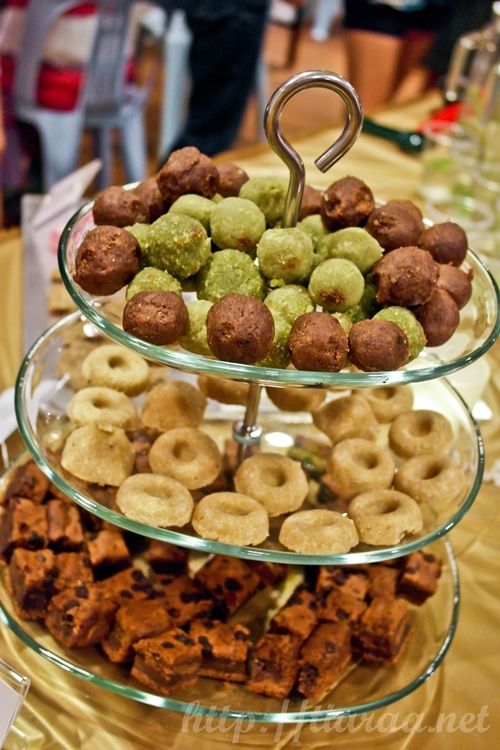 Just look at how gorgeous her raw desserts are! I really enjoyed the heart-shaped Lemon Rose Infused Coconut Candy (3rd picture) and the birthday cake (4th & 5th pictures) made up of Irish Moss Paste, buttercream, lemon, blueberry, coconut and vegetarian margarine. Unfortunately, I was chewing my food really slowly and thus, I also missed out on the desserts placed on the three-tiered trays, except for the Zucchini Chocolate Cake (8th picture), which is made up of zucchini and normal flour without eggs. The other raw desserts on the three-tiered trays that I did not managed to eat comprise of Almond Maca Cookie (7th picture), Orange-Cacao Pecan and Green Tea Truffles (6th picture).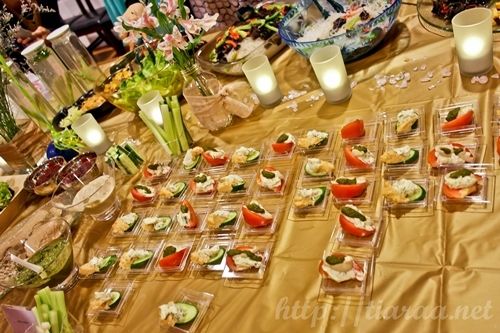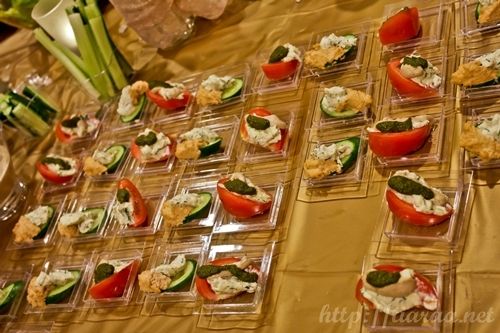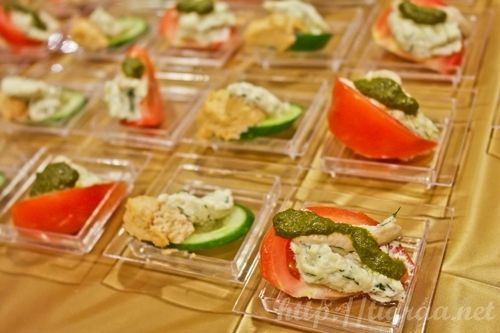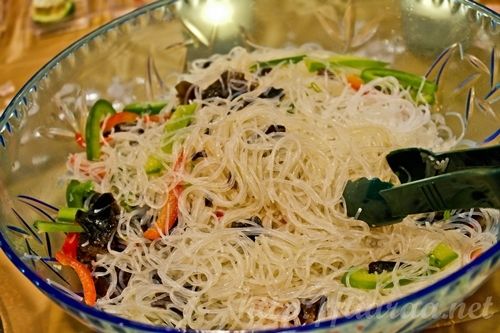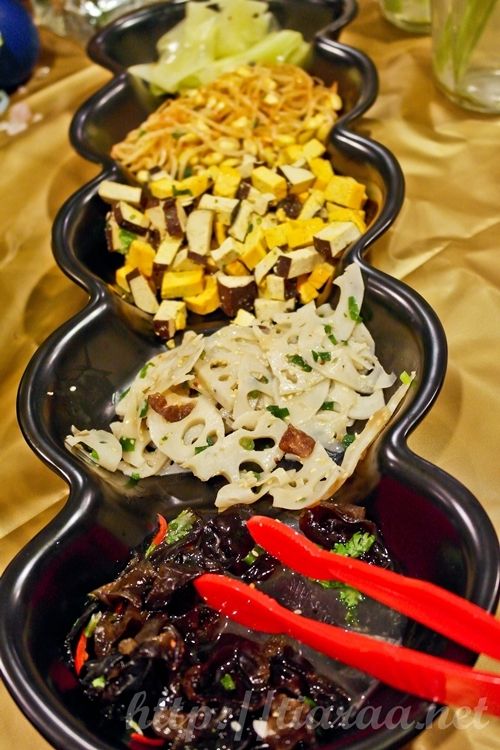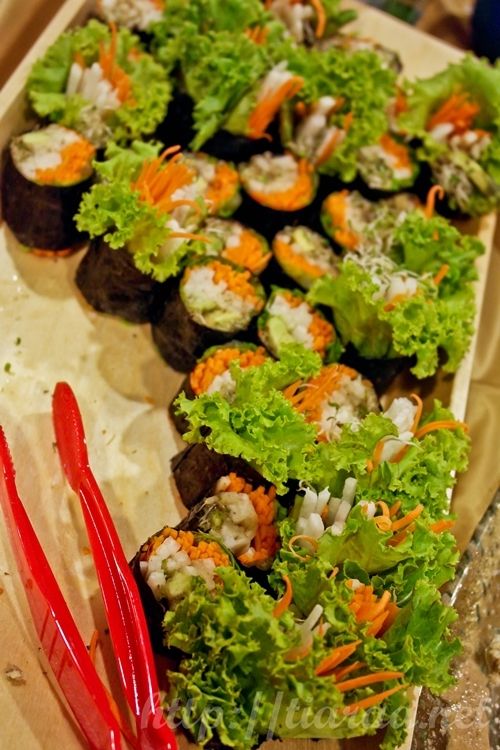 Vivienne never fails to amaze me with her international raw food so we have very localized raw food, Japanese and Korean raw food and raw desserts. I did not eat much as I was busy socializing and catching up with my friends who came and fellow attendees at the event. Vivienne also gave a speech and invited my Journey practitioner, Swee Lyn to talk about the emotions behind consuming food. I thought that it is rather interesting how certain emotions evoke cravings for a particular food in you.
I am never a fan of taking medications and I was glad when Vivienne proved my point that food can also be used to heal sickness. A few remedies are as follow:
- Add a little rice flour to freshly squeezed almond milk and this will ease your cough.
- An apple orange shot will be able to assist you to be emotionally happy and contented.
- Natural food such as mother's milk has more benefits that you can think of!
I am quite a sweet-tooth lover so needless to say, I have lots of cravings for sweet food. Vivienne enlightened us that sweet food comforts people, salty food provides stamina and sour food helps to curb nauseousness. However, if you are constantly having indigestion, it shows that you have stuck emotions and this affects your liver, gradually resulting in red lips and yellow eyes. Anger not only causes stiff shoulders, but it makes you want to consume fried food and this results in acne. Food with less spice will assist to calm emotions better. Speaking of calming emotions, alkaline food is one of the best food to calm your emotions. Exercising helps you to vent your anger and this can provide calmness too.
When you have emptiness in you, go out so that you can have more space for more things. Depression shows that you are angry inside out and being angry means that you care about something enough to know that boundaries are crossed. Stuck emotions should be let go but if you cannot do it, this is when you can see The Journey Practitioner, Swee Lyn. The body and emotions are also connected. When your head is painful, it shows that you are tensed. When your forehead is in pain, it means that you study or think too much and when the hypothalamus is painful, you have fear in you. The Journey Work helps to detox your emotions in order to renew your energy. Times have changed. It does not mean that you are insane despite seeing a therapist. Moreover, this is to create an emotionally better you so I urge everyone to see Swee Lyn if you have some emotional issues within yourself. I have done one session with her but I did not managed to continue after as I was busy traveling. This reminds me that I should see her this month since I will not be traveling this month. I hope that this has been a brief but great tip for all of you and I hope that you will use natural food to heal your body and detox your emotions if needed.