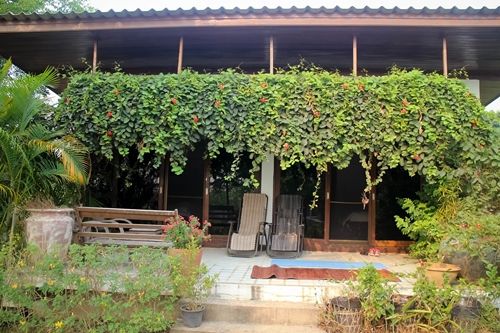 Back in April this year, I signed up for Vivienne's Women2Women LoveYourself Guided Retreat and it was held at Upcountry Bungalows in Chiangrai. I have heard so much from Vivienne prior to the trip so my expectation was set at a certain level. As soon as we pulled into the bungalow complex, I instantly fell in love with the place despite the dry and hot weather. Scroll down to further comprehend my love for this serene refuge.
Upcountry Bungalows
157 Moo 18, Ban Ton Yang, T. Ngao,
Thoeng 57160, Thailand
(+66 0) 89 758 9432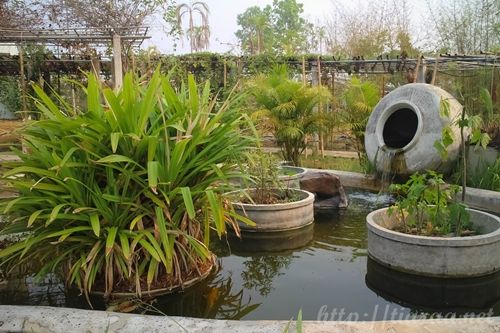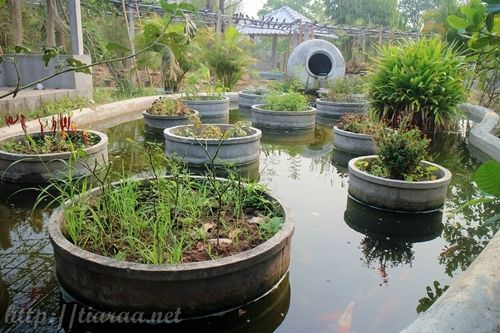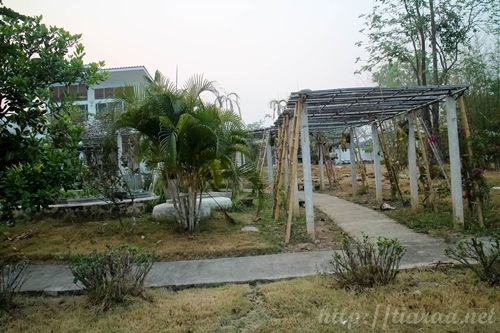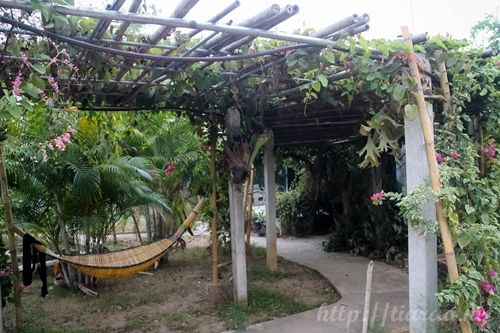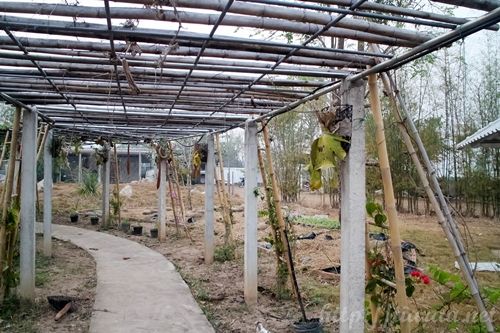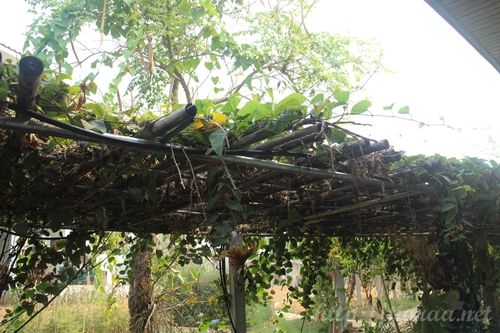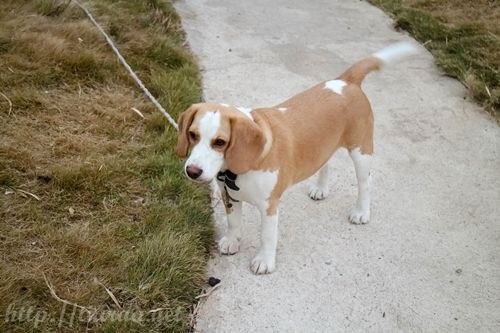 As we walked along the path to our rooms, I was glad to be surrounded by so much peace and beauty. As seen in the forth picture, there is a hammock to rest and read a novel when the weather is not too harsh. We were also greeted by the owner's very excited dog when we first entered the complex as depicted in the last picture. It was definitely a good place to reconnect to ourselves and to each other!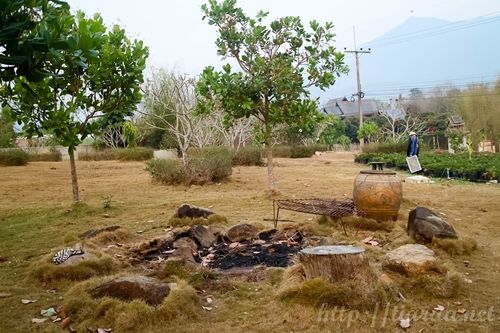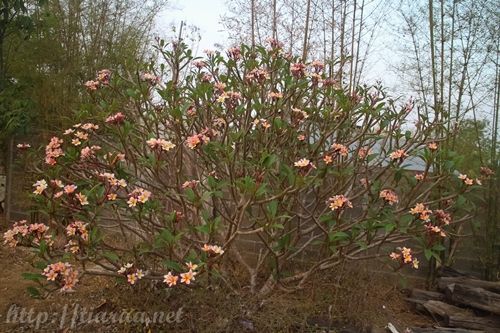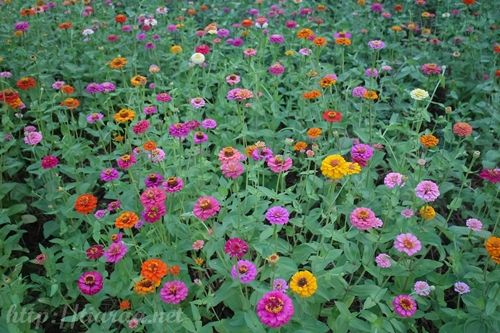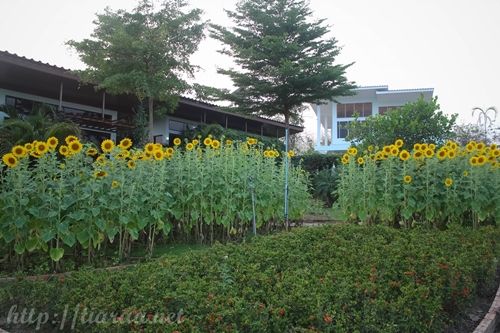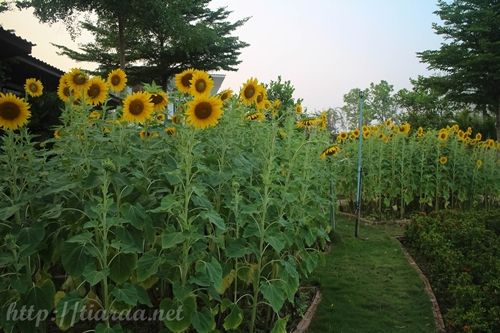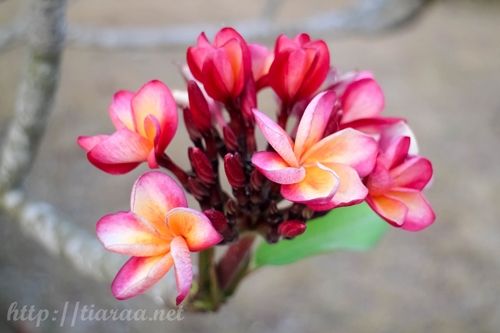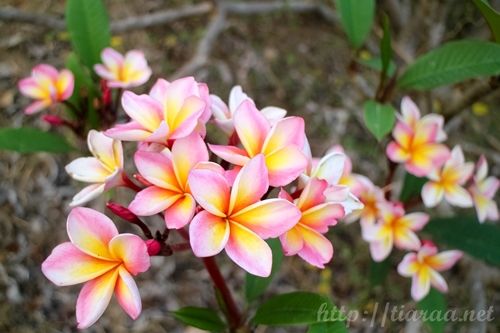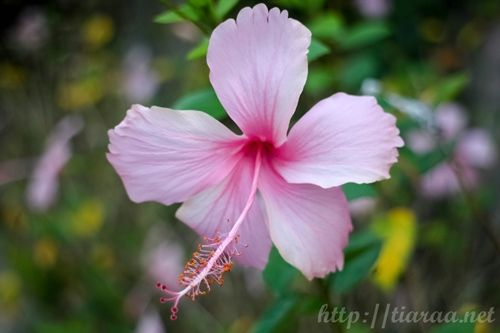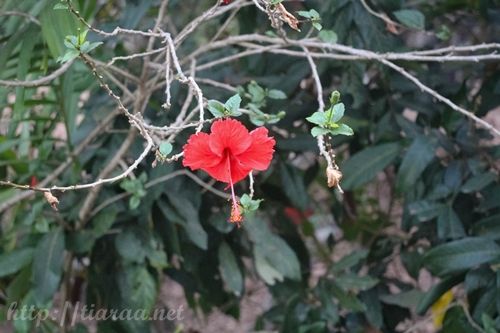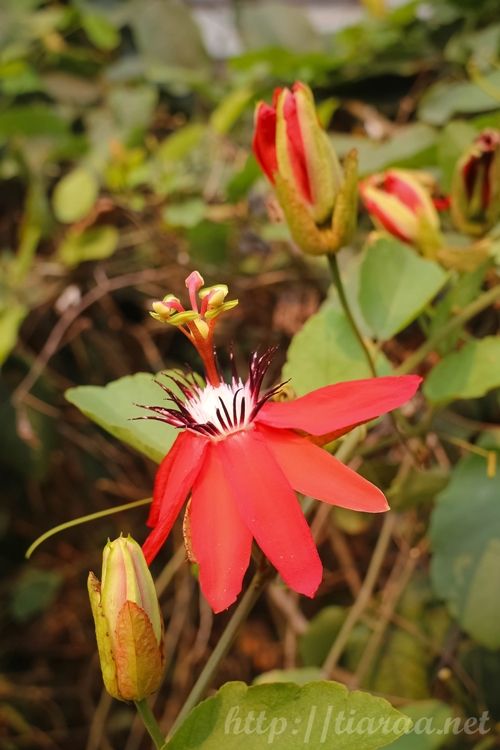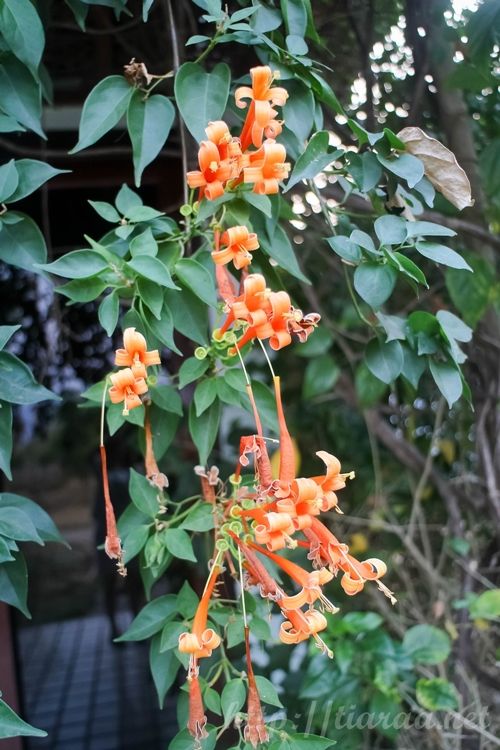 The land is huge in Thailand and if you ever see the gardens of Upcountry Bungalows, you will be amazed as the fresh vegetations, green plants, beautiful flowers and fruit trees seen in the pictures above are single-handedly planted by the owner, Nuna! The first and second pictures show that she will be growing another living thing there soon. It is really nice waking up to a field of flowers and exercising in the middle of such beauty. Although it was unbearably hot in April, this will be the ideal sweet escape from the city from Novemberto February since the weather will be more appealing during that period of time.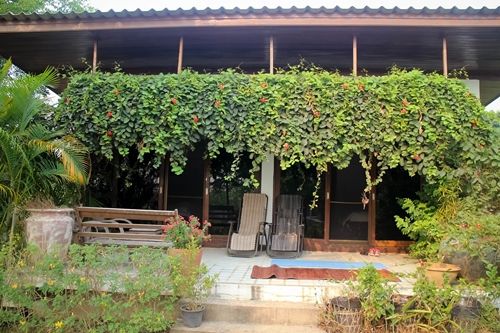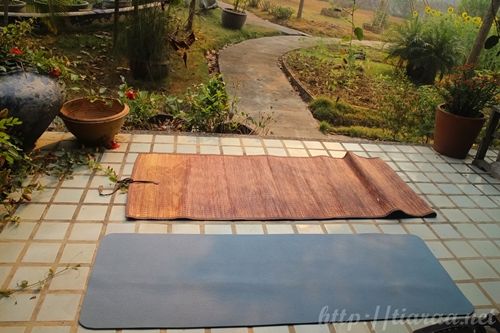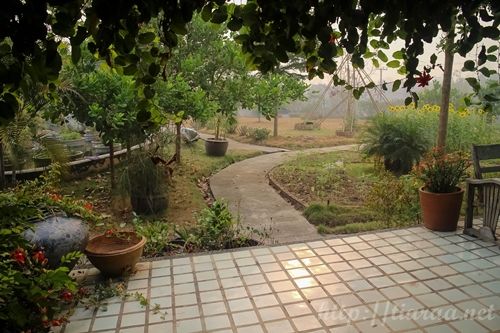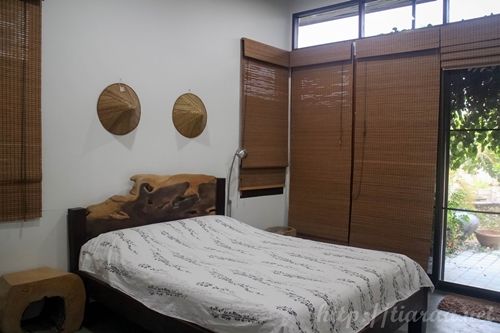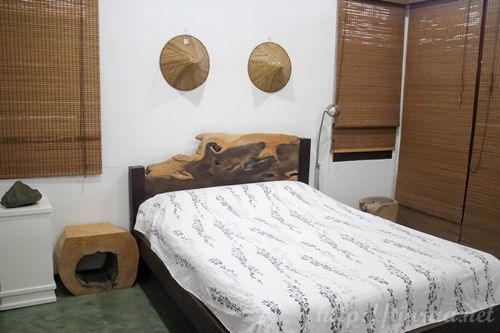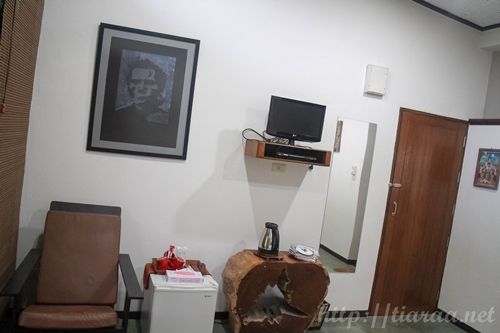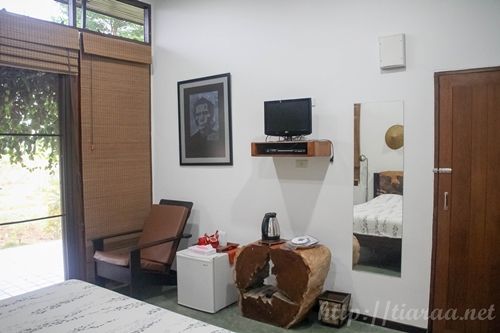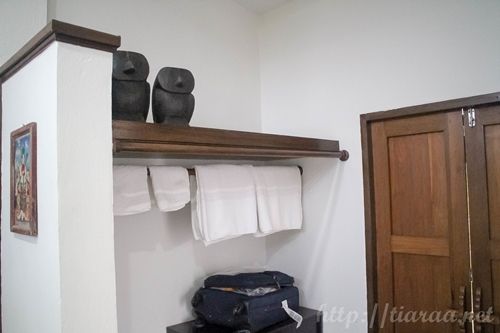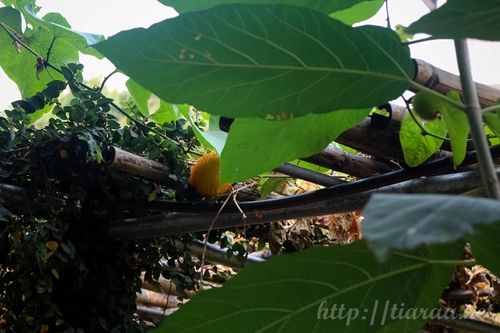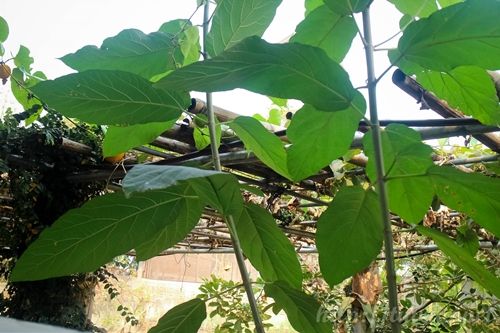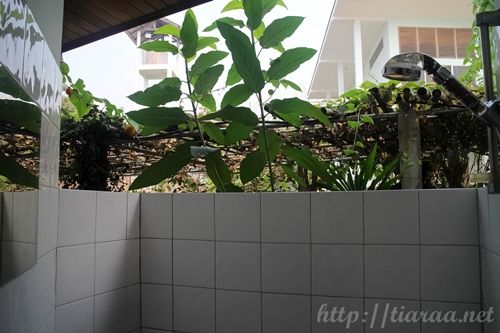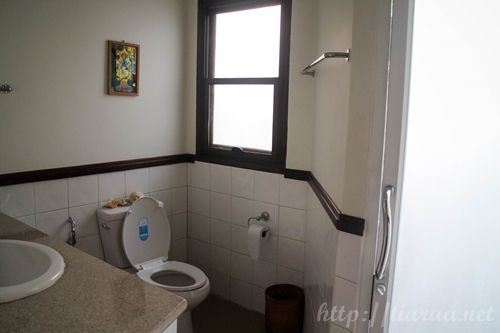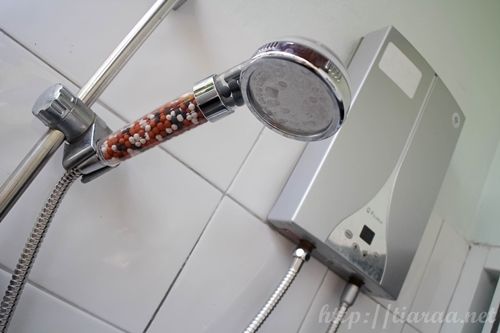 Vivienne and my rooms were next to one another as illustrated in the first picture. Her room is at the left side of the picture, while mine is at the right side of the picture. Thus, as shown in the second picture, we were able to practice yoga and pilates outside our rooms every morning and evening respectively. You are able to see the view from my room in the third picture. The bed is very comfortable to sleep in and you can snuggle under the comforters when it is chilly and pouring heavily outside. However, since it was hot during that period of time, we had to spray mosquito repellent even after we showered so that we will not be bitten during our sleep. The toilet and sink are enclosed areas but the shower area is unenclosed as seen from the 9th picture onwards. The rustic charm and tranquil atmosphere made this place a perfect hideout from the hustle and bustle of life.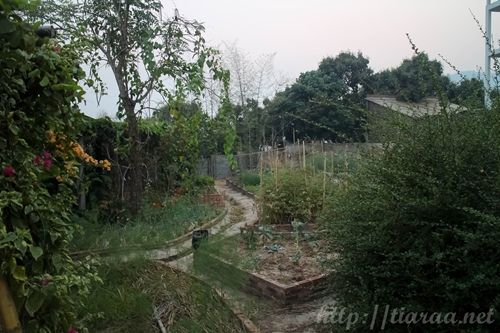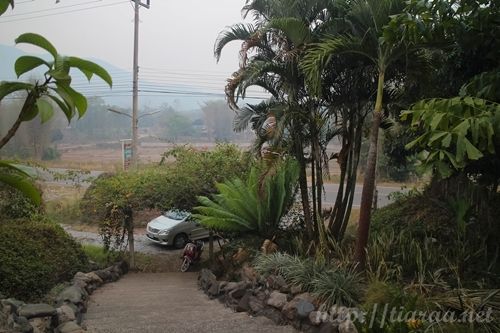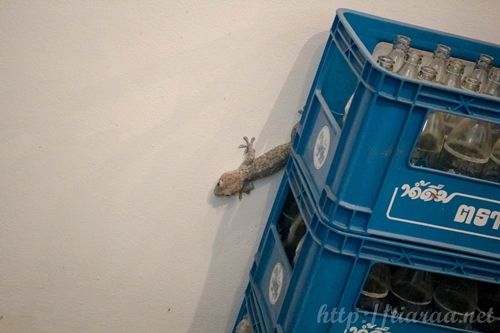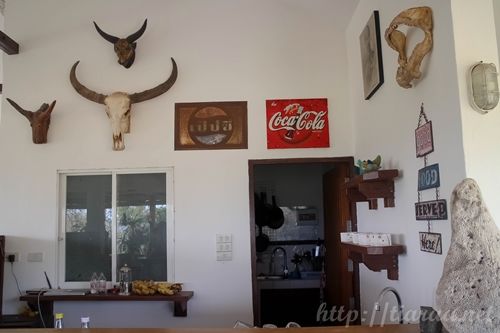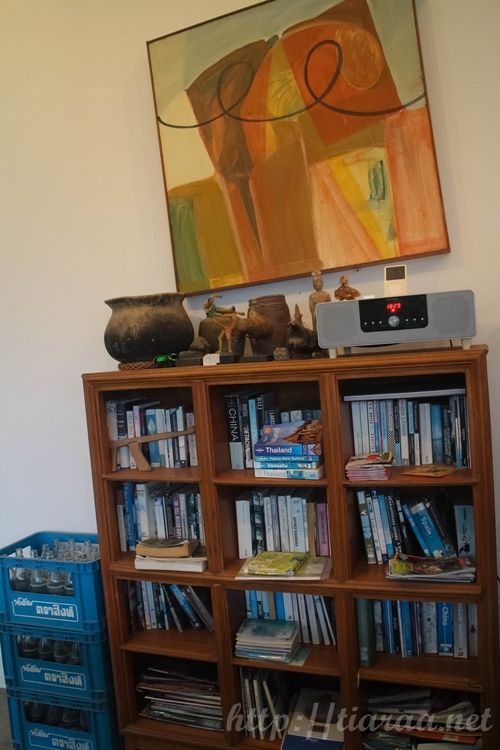 There are a lot of antique items such as hole Asian bell and red petrified palm, recycled collectible items such as empty beer/coke bottles, hand carved wooden structures, posters and books about traveling to certain destinations displayed on the walls and sides of the dining area. The papyrus tree can be seen from the view of the first picture. There also lies the ostrich bone, elephant skull and leg bone on the long table  There is a table to cater for those who wants to read books yet enjoy the views from the second and third pictures. It is very cooling to sit there during the night as the wind is very strong, especially on our last night when it was raining cats and dogs with thunderstorms and lightning. Thus, a shawl or jacket is advised to be used when relaxing or dining in that area.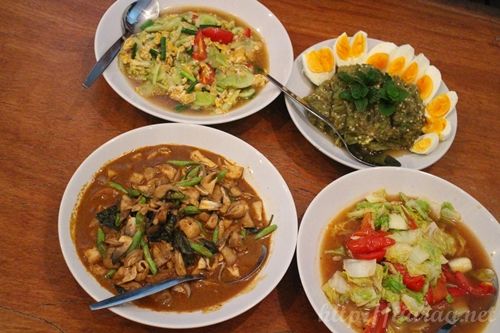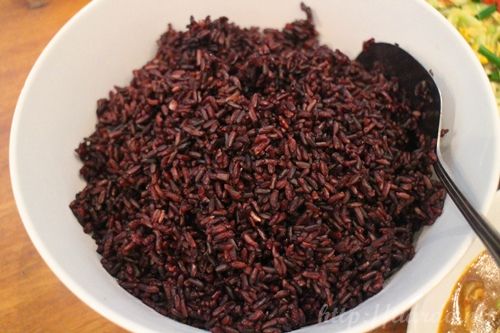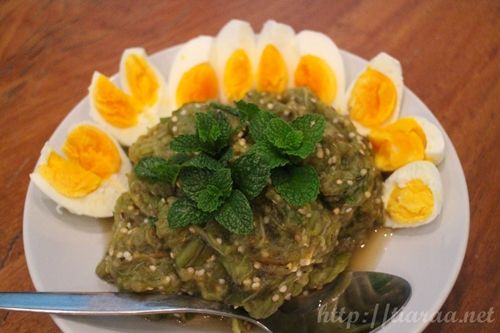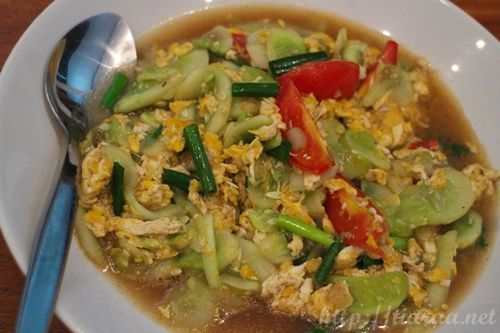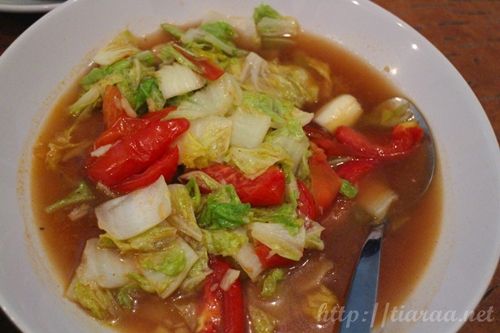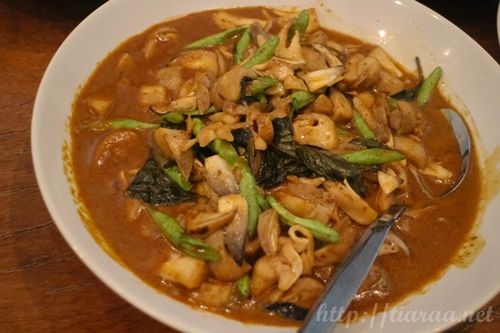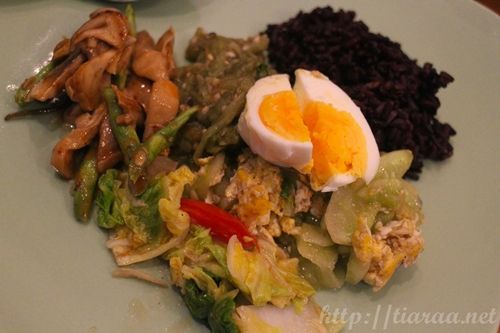 Our dinner on our first night shown in the first picture is so delectable! I was surprised to be served this Thai dark red rice named as raspberry rice seen in the second picture. It feels more whole-grained and nutritious than white rice and indeed, it is. As Chinese enthinicity, we usually cook eggplants with minced pork and chili sauce but in Thailand, they had the creativity to smash the eggplant with green chili, cook it with a mild sauce before topping it up with the mint leaves and surrounding it with eggs as shown in the third picture. The dish presented in the forth picture is cucumber cooked with tomatoes and eggs, while the fifth picture demonstrates the cabbage, tomatoes and spring onion dish. The last dish comprises of mushrooms with basil leaves in spicy sauce. I love how this is a vegetarian meal yet it keeps you full. We ended the night with fresh, unsweetened and homemade strawberry ice-cream done by Nuna. The strawberries are taken from her own farm, mind you!
When Vivienne and I woke up in the morning the next day, the first thing we did was yoga. After which, we showered before heading for complimentary breakfast of our choice. I had the American breakfast, which consists of omelette, bacons and toast. As for Vivienne, she ate her food halfway before I could take a picture and that resulted in the snapshot of her leftover food.
After breakfast, Vivienne and I went for part one of the Phu Chi Fa tour, which includes the Phu Sang National Park and Cultural & Food Tour. Thus, lunch for that day is incorporated in that tour.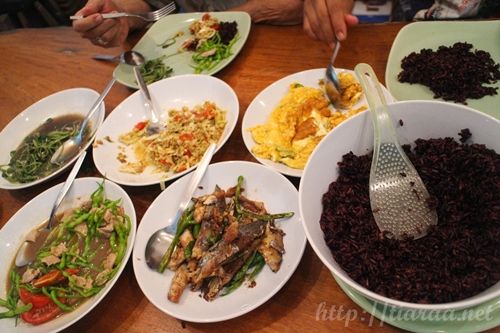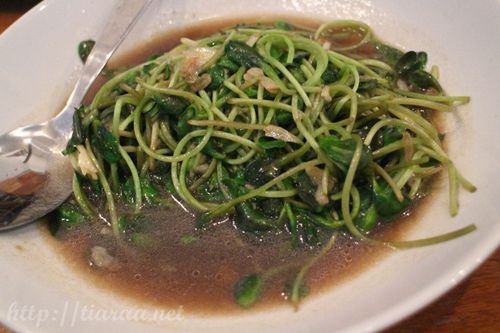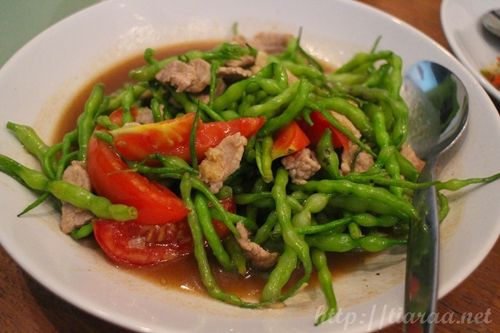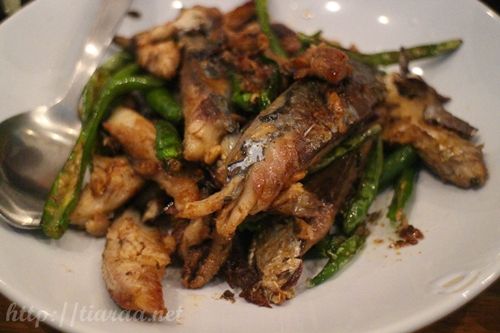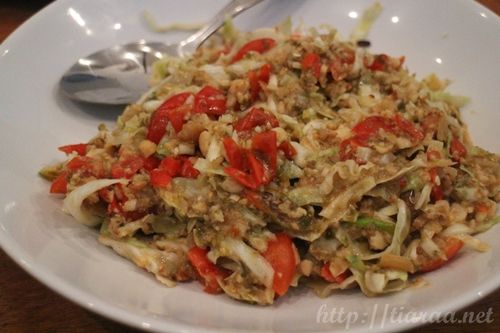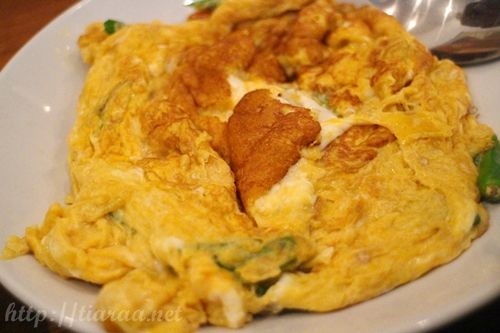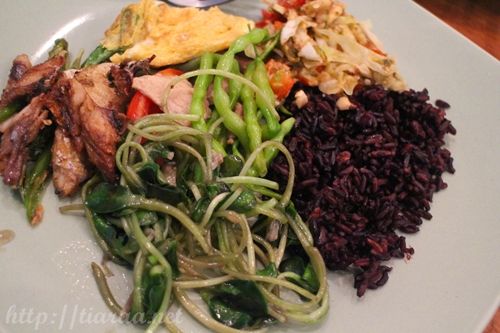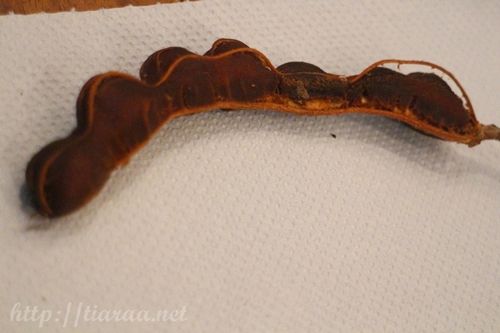 Again, I was craving for Nuna's food that day since you have no idea how much I love it upon my first bite! Thankfully, the dinner was quite a spread! There were sunflower sprouts (second picture), broad beans with tomatoes and pork (third picture), small Isan-style fish (forth picture), cabbage with tomatoes (fifth picture) and omelette (sixth picture). That night, we ate a couple of tamarind fruit to wrap up the night. It was a good treat after working so hard on pilates that evening!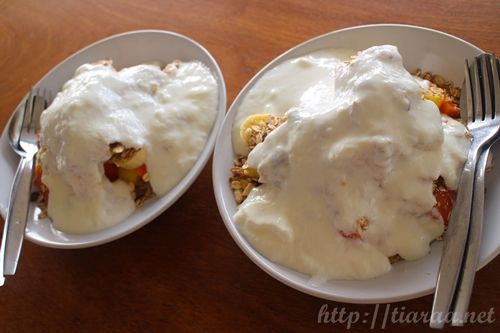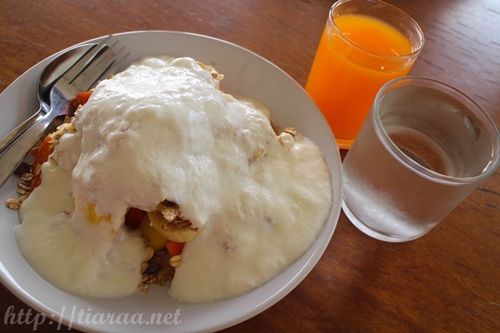 I decided to go easy on my stomach after hiking up Phu Chi Fa on the third morning and ordered the granola yogurt, which is made up of mangoes, papayas, bananas and museli in yogurt. Please note that the yogurt is also made by Nuna. I fancy places that are very home based and not commercialised, just like the food at Upcountry Bungalows!
Lunch that day was takeaways from Som Tam.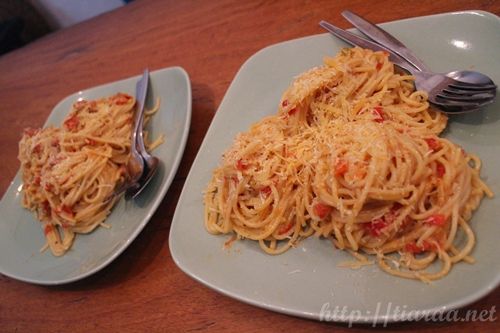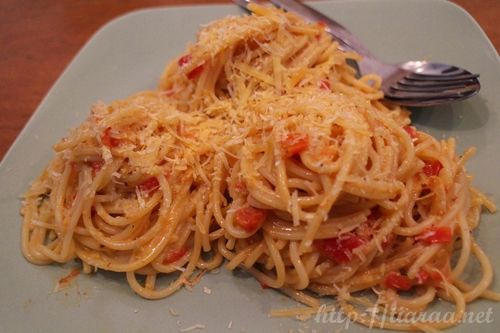 The weather during the last night was insanely cold, windy and unbearable due to the heavy rain. The winds were so strong and a lot of things were flying if not held on properly. Thus, Nuna could not cook up a storm (pun intended) due to the bad weather. Instead, she made simple dish such as spaghetti with chili and cheese for us to consume. Albeit a basic dish, there was so much warmth, sincerity and love felt in this dish!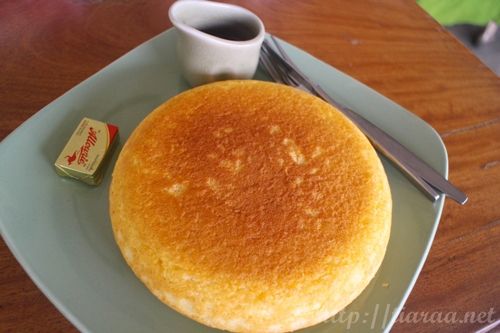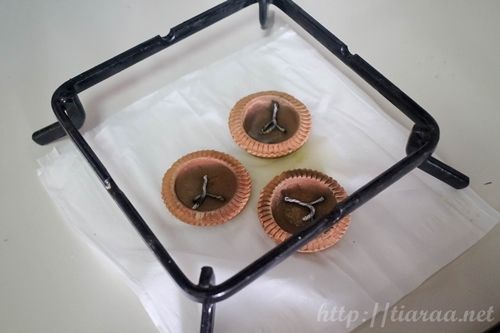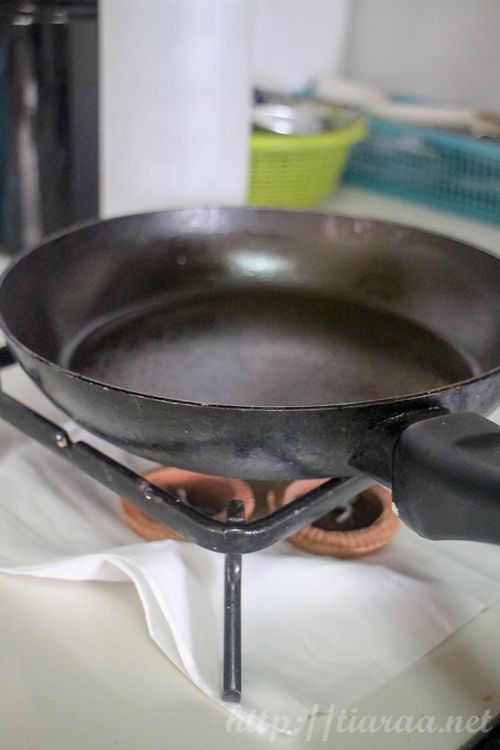 I dreaded leaving the place on my last morning but Nuna gave me more reasons to come back to this place by cooking her signature pancake with a pan and just three candles underneath it. I am so inspired by the creativity seen at Upcountry Bungalows and hope I can come up with more innovative plans to do bigger things in life. I had the pancake on the bus from Thoeng to Chiangmai and found it a great dessert after having my honeydew for my actual breakfast. It is not very sweet and goes very well with butter and honey!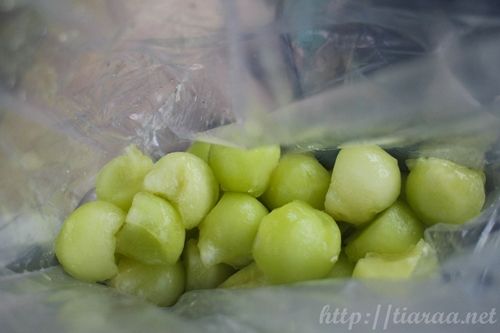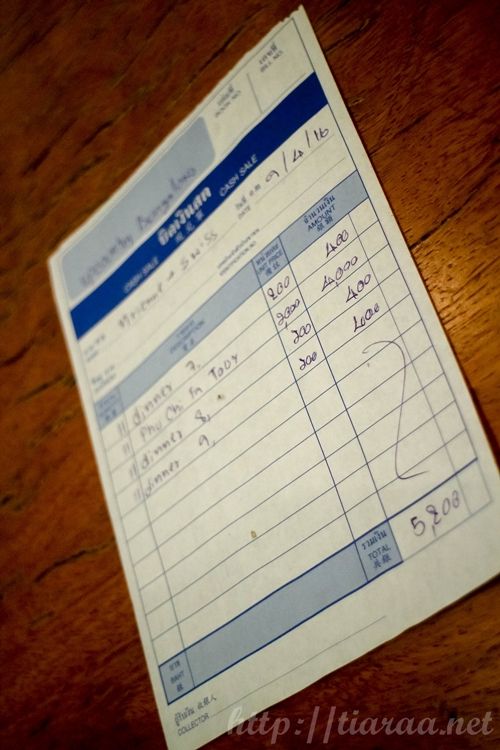 Nuna was also so sweet to cut up my melon bought at the wet market into circle slices for me to have as my breakfast on the bus. The green honeydews in Thailand are so sweet and fragrant that I wish we could have it in Singapore as well! It is also not as hard as the yellow honeydews seen in Singapore.
The cost of our 3 nights stay at Upcountry Bungalow is SG$179.07 per room altogether. This has been paid at Agoda prior to the trip. The accommodation cost also covers breakfast. Thus, Nuna gave us the bill of our other expenses, which constitutes of dinners for the three nights (200 baht per dinner per pax) and the Phu Chi Fa Tour split into two parts of the day (2000 baht per pax). We paid the outstanding bill in cash and gave some tips for the awesome service provided as well.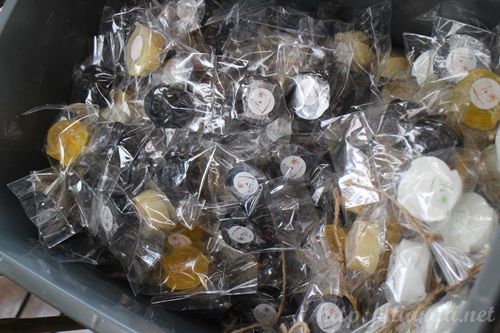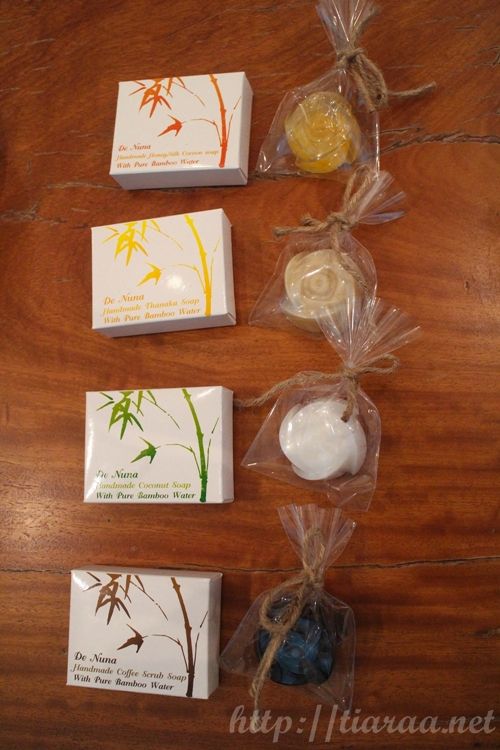 If you have noticed the leaf-shaped soap in my washroom, you would be surprised to know that these are made by the magical hands of Nuna as well. Thus, the label of the soap is De Nuna. There are four different types of soap. One is made with honey/silk cocoon and bamboo water. The other composed of Thanaka and bamboo water. The next soap has coconut and bamboo water ingredients and the last soap contains coffee scrub and bamboo water. If you do not already know, Thanaka is the traditional yellowish-white natural cream that the Burmese people put on their skins to act as a sunblock. Since Thoeng is very close to Burma, obtaining these ingredients are very accessible. All ingredients of the soap are also all-natural and Vivienne mentioned that her children are cleared of skin allergies after using the soaps. I got 4 sample soaps (without the boxes) for 100 baht and 4 packaged soaps for 400 baht, resulting in the total amounting to 500 baht. This is what I appreciate about staying at out-of-the-world places for a period of time so that I can learn and also discover real organic items like these!
To say that I like Upcountry Bungalows is an understatement. I really have a connection to this place and the people. I am looking forward to come back for another getaway when the weather is cooling.