I was at Jakarta last weekend for the sole purpose of attending Any and David's wedding, reunite with my HK Vancouverites and also to catch up with a few Vancouverites that came as well. It was a mad rush because I left for the airport right after work and I really dislike rushing to the airport straight after work, especially when there's traffic. However, it seems like the norm for me ever since I started working in my previous job. Anyway, the beautiful holy matrimony was from 12:30-2pm on Saturday and since we had time between the matrimony and reception at 7:30pm, we decided to have alcohol and food after.
Lobby Lounge
Shangri-La Hotel
Kota BNI JL. Jend. Sudirman Kav. 1,
Jakarta, 10220, Indonesia
(62 21) 2939 9562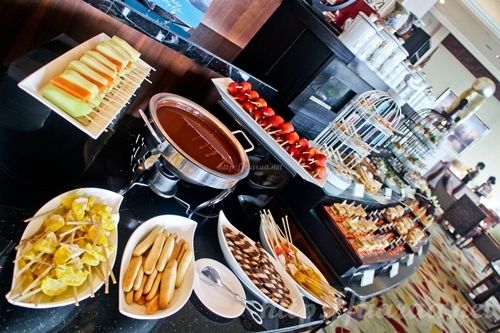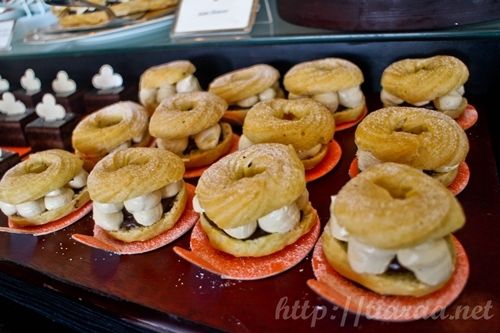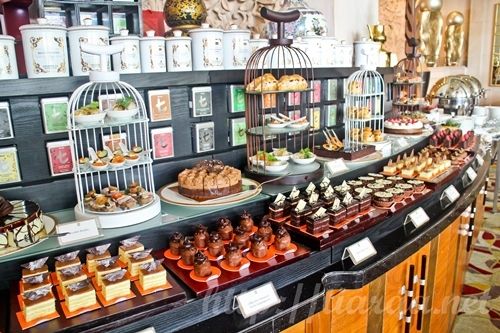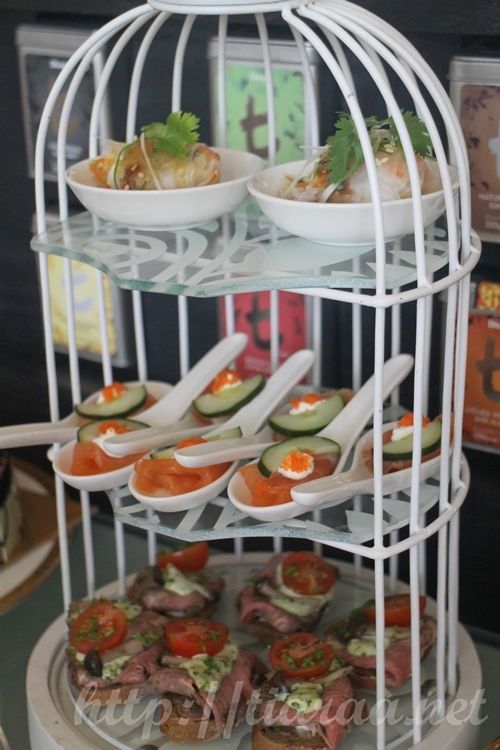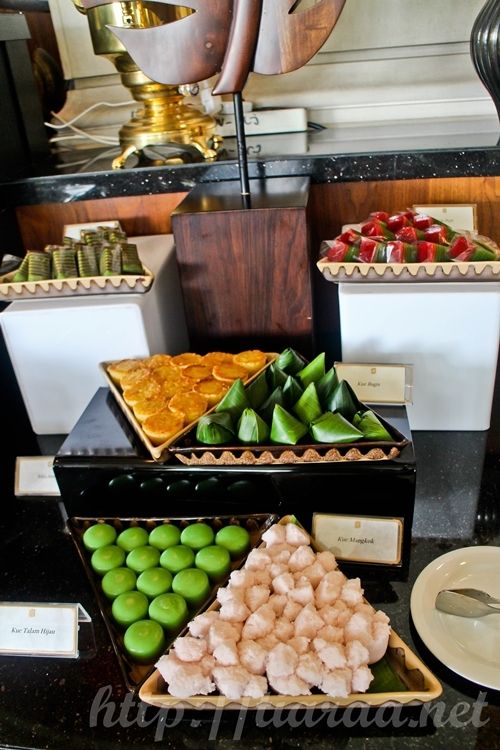 We did not know Shangri-La very well because it was our first time there but we decided to settle at the Lobby Lounge. Initially, we wanted to order a few ala-carte dishes such as the sampler and mini burgers (which cost 196,000 Rp each) to share but we found out that there were high tea buffet for only 186,000++ Rp per pax available starting 3pm. It was 2:30pm then and so, we cancelled our ala-carte orders, ordered alcohol first and waited until 3pm to dig in to all the food! From the pictures above, you could tell that the array of miniature pastries and cakes are presented very nicely! The miniature savory food are displayed in many tiers of the bird cage. This explains why the afternoon tea is named as Birdcage High Tea. There is even a section for Chocolate Fondue (first picture) and Indonesian delicacies (last picture) such as Bika Ambon (top left of last picture), Kue Bugis (top right), Kue Talam Hijau (bottom left) and Kue Mangkok (bottom right), which I did not managed to touch because I was way too full!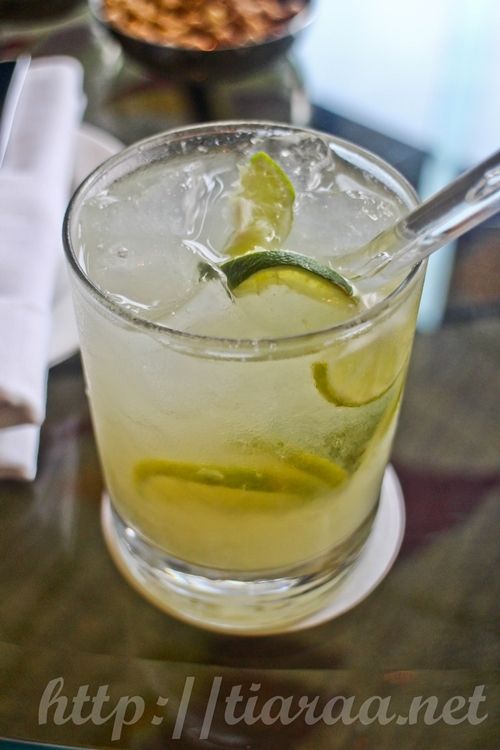 Initially, we did not know which alcohol to order because there is no signature beer in Indonesia because it is a Muslim country and therefore, alcohol is not served in many places. Also, the lounge has more variation for cocktails and no wine selections at all. In the end, Joey got the mojito, Bernard had the beer and the rest of us ordered different cocktails that look the similar. Just take a look at Bernard's beer against Phoebe's cocktail and my cocktail on the second last picture – it's huge! All of us just kept snapping pictures of it, what an entertainment!! We had great conversations until the clock strikes 3pm and off we went for our first round of high tea. One of my dishes of the first round of high tea as the first picture depicts is a spoon of smoked Tasmania salmon with lemon creme fraiche  and caviar. Although I was apprehensive in consuming salmon at Jakarta due to my food poisoning incident many years back, I could not resist the appealing dish and gobbled it up! Thankfully, I did not have any stomach upset after. Unlike the US Beef Brioche and Spring Roll which were mediocre, the Smoked Tasmania Salmon dish is delectable. The second plate I got was filled with a little of the fish and chip sampler, mini chicken satays, mini burgers and fish fillet. From the entire plate, I prefer the satays the most. Well, this could be due to it being the local cuisine, yes? Even though I was bloated, I tried my best to go for the last round and gather a few Western desserts such as Tiramisu, Chocolate Sponge Cake and Chocolate and Nougat cake to complete my meals. I wanted to try more desserts but I was filled to the brim so I concluded the Tiramisu to be the best from those sweet cakes that I have tried. Each of us should actually be served with our choice of tea but we forgot all about our complimentary tea that we only ordered it at the very last minute. I only managed to drink part of my Lychee Tea because Bella and I were rushing to meet the makeup artist cum hairstylist in Joey's room at 4:30PM to change our makeup and hairstyle for the night. Joey accompanied us up, while Phoebe and Bernard stayed at the lounge to chill for a bit until Phoebe decided to join us at 6PM. Bernard ended up paying for the entire bill so for my sister and I, it was actually 385,000 Rp (CAD$34.82 / SGD$37.47 / USD$26.34) for 2 sets of high tea and alcohol. That is actually very worth it, considering how high tea buffet at Goodwood Park Hotel cost close to SGD$70+ per pax in Singapore!
OPENS DAILY FOR HIGH TEA: 3PM-6PM;
PAYMENT METHODS: CREDIT/DEBIT/CASH

Ambiance: 8/10
Service: 6/10
Food (taste & appearance): 7.5/10
Value: 8/10
The HK Vancouverites, my sister and I felt that this high tea buffet was such a steal and we were glad to try it together.