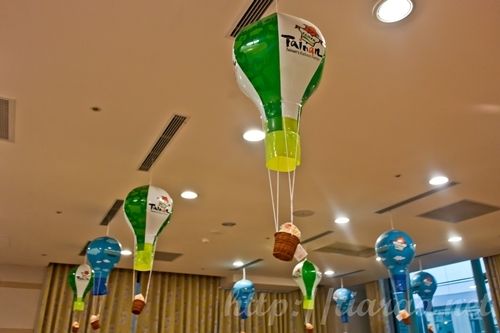 On the third day of my Taiwan tour trip with my mum, bro and his girlfriend last November, the tour guide brought 42 of us to Tsou-Ma-Lai Farm. For the rest of the day, the farm coordinator arranged a range of activities for us.
歡迎光臨走馬瀬農場 / Tsou-Ma-Lai Farm 
台南市大內區二溪里唭子瓦60號
06-5760121~3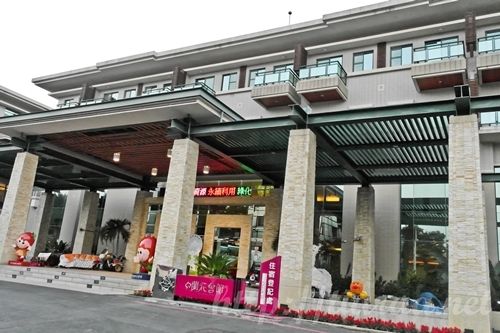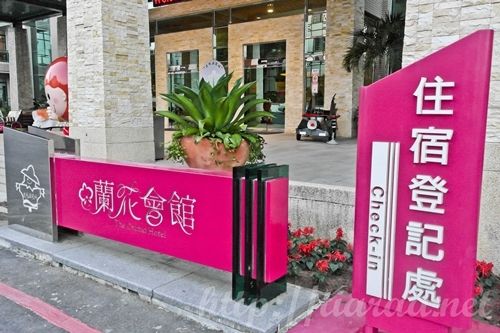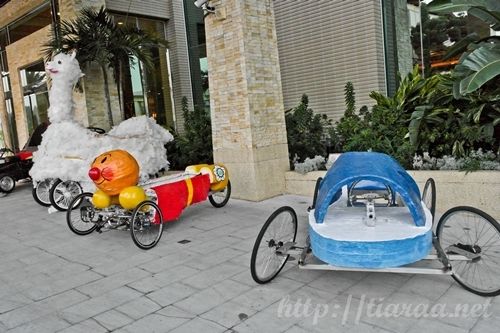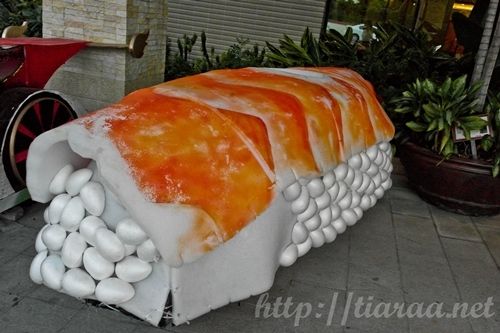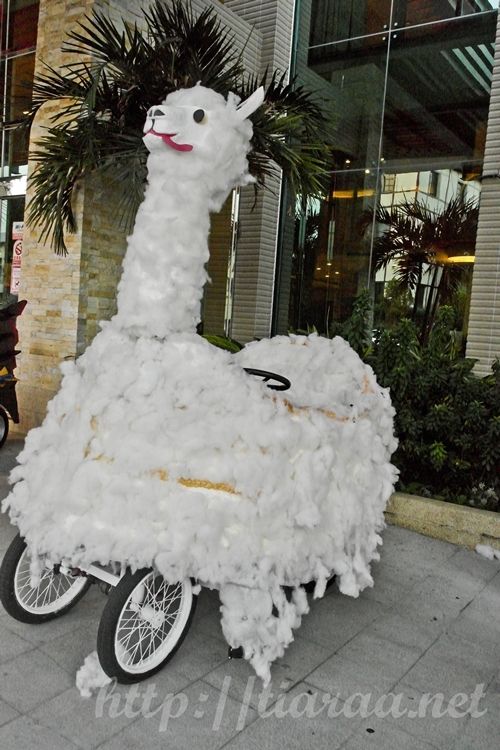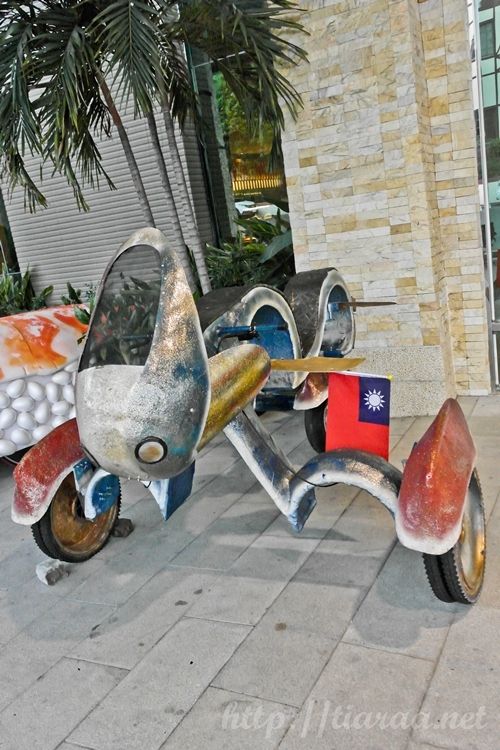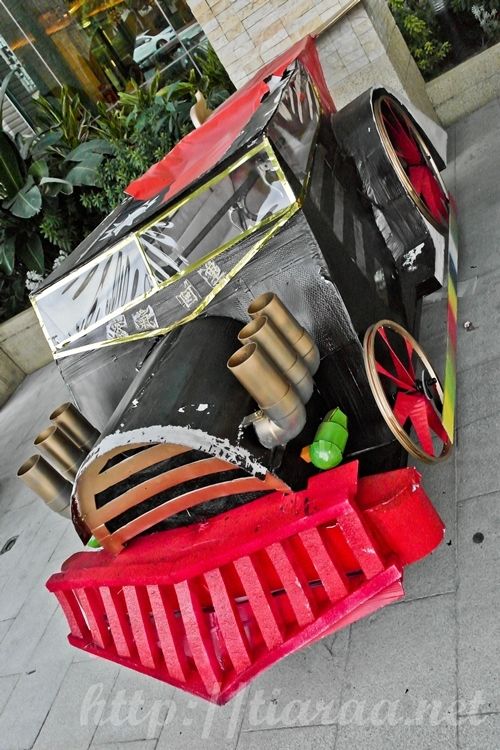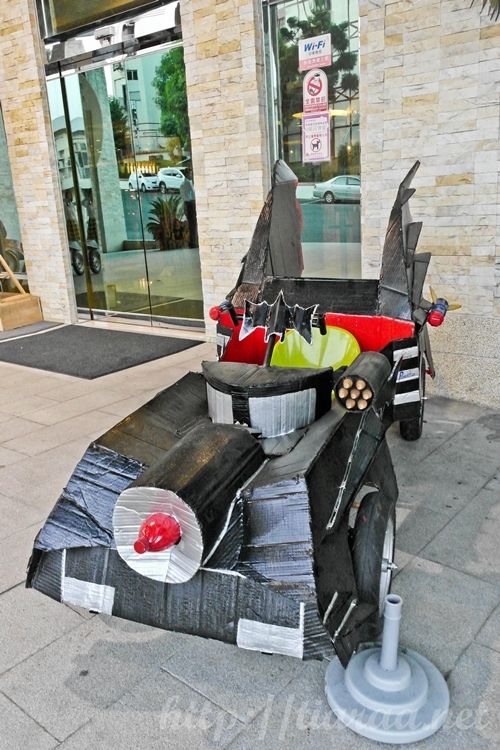 The above pictures depicts the outlook of Orchid Hotel during the day. I really appreciated how these "motorcars" were made with recycled products.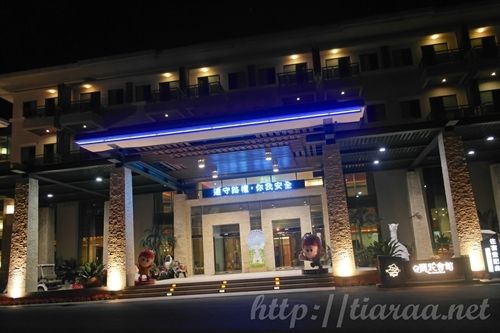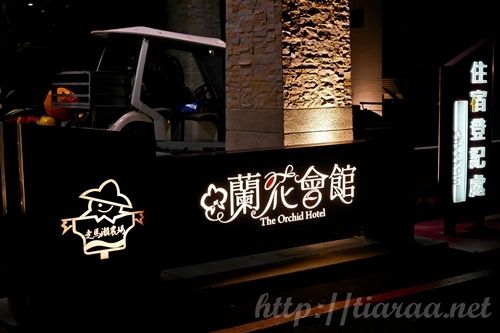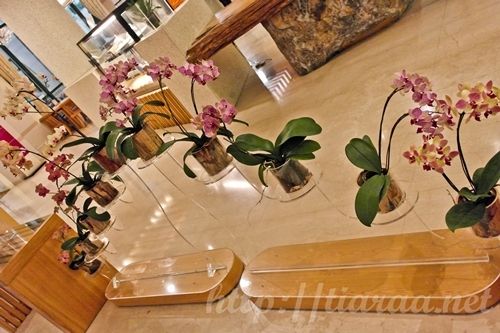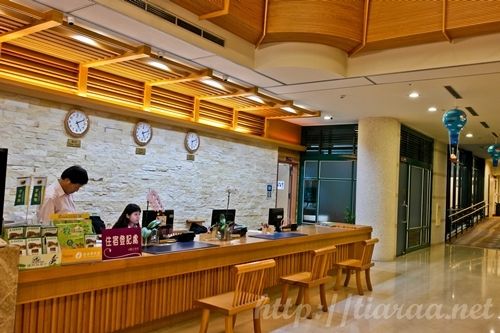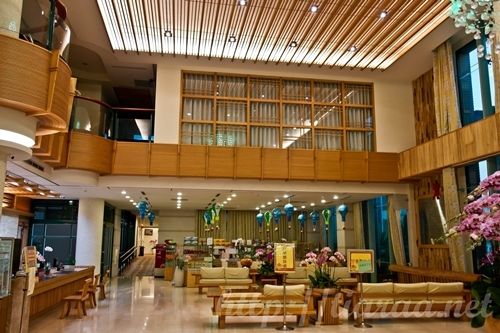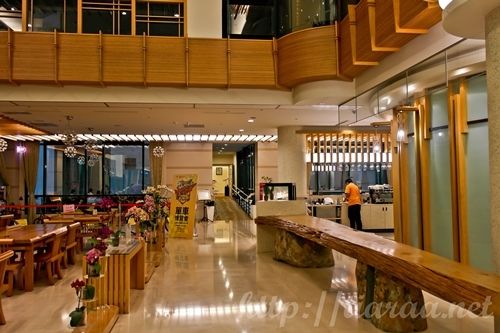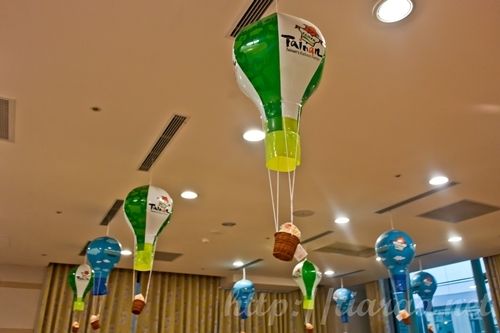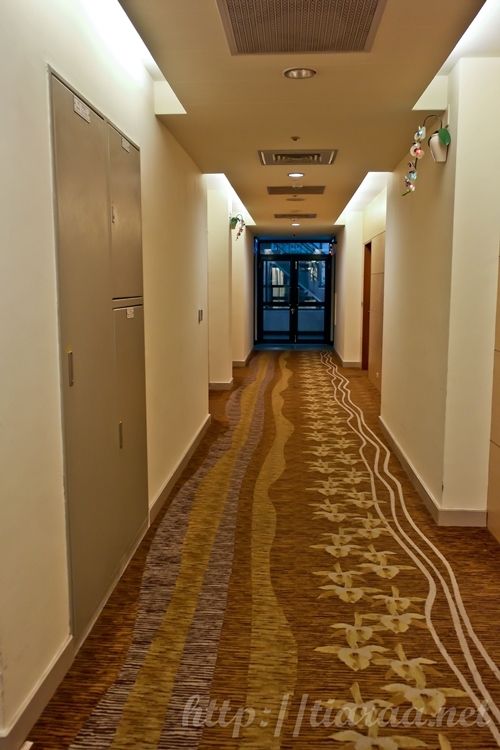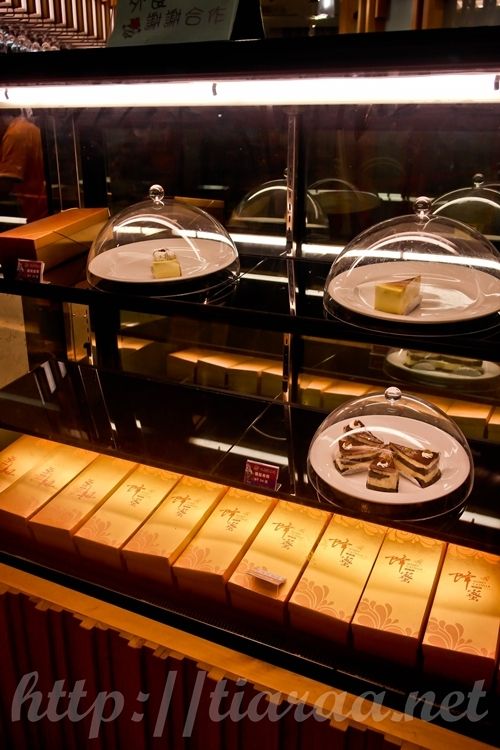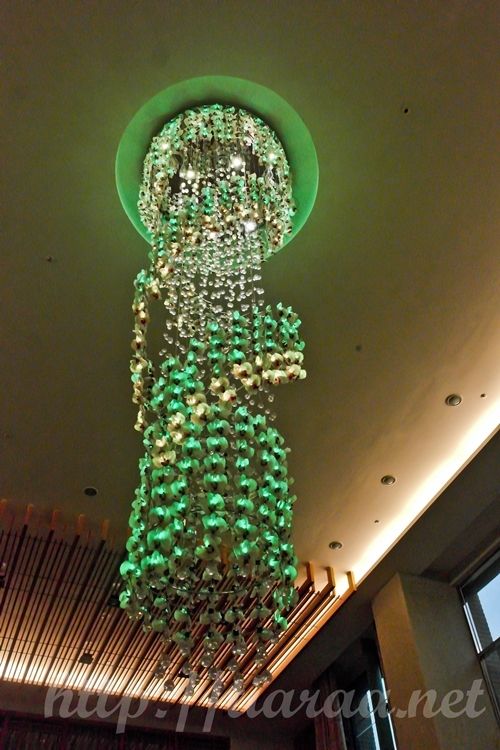 The snapshots above show the outlook of the hotel at night and the interior of the hotel. My mum and I stayed in room 3106, while my brother and his girlfriend stayed in the room beside us. My room had two beds, which is perfect for both my mum and I. However, the room smelled a little like sewage. After a few hours though, it got better.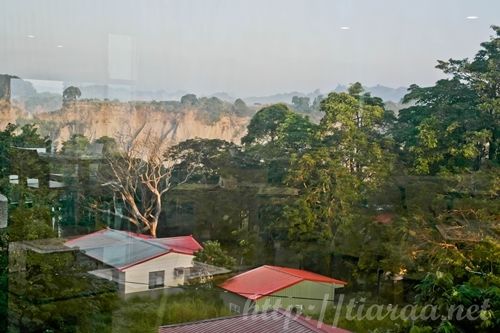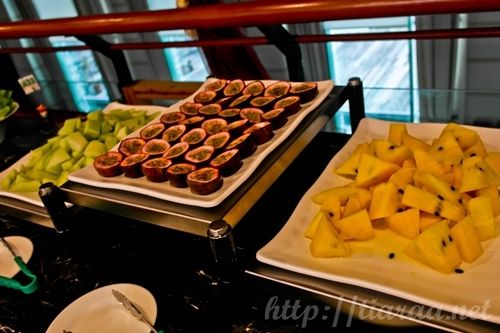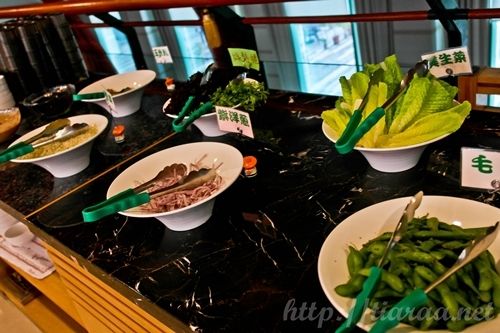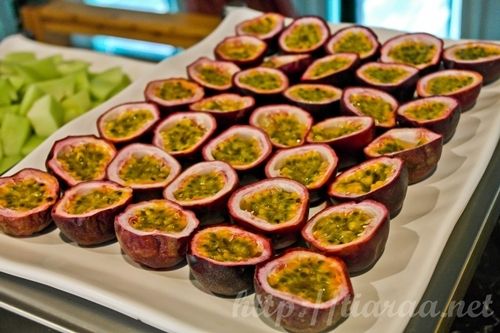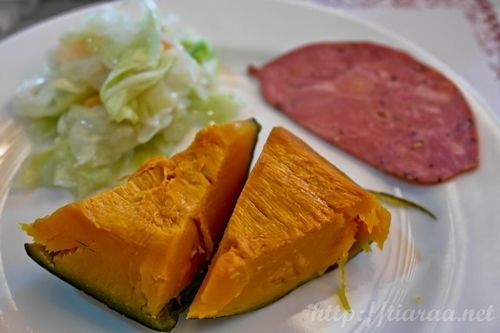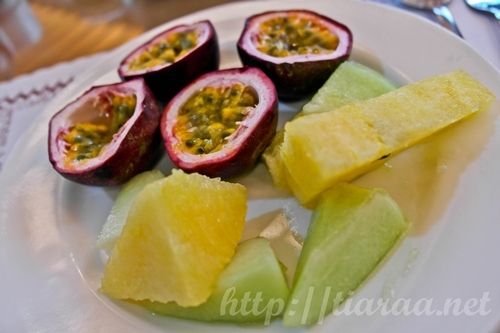 Breakfast was served in buffet style but as usual, I did not make use of it as I only ate fruits and simple food. It was good dining with a majestic view though.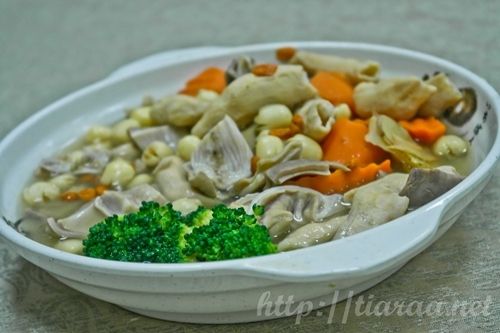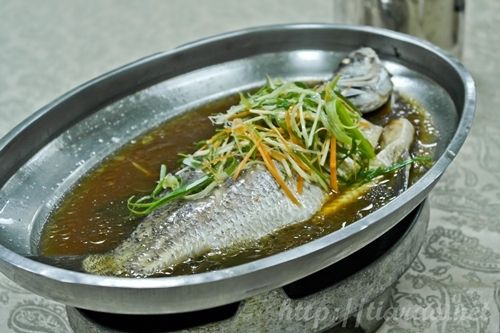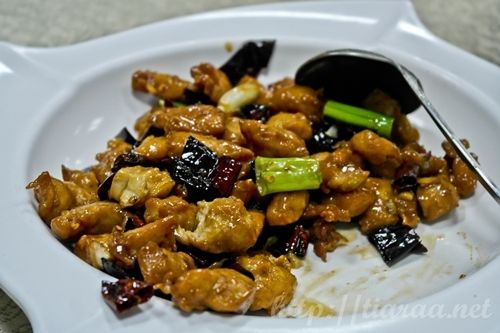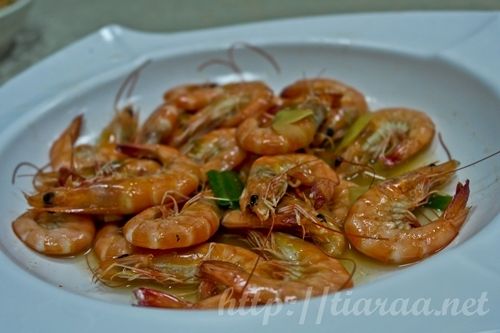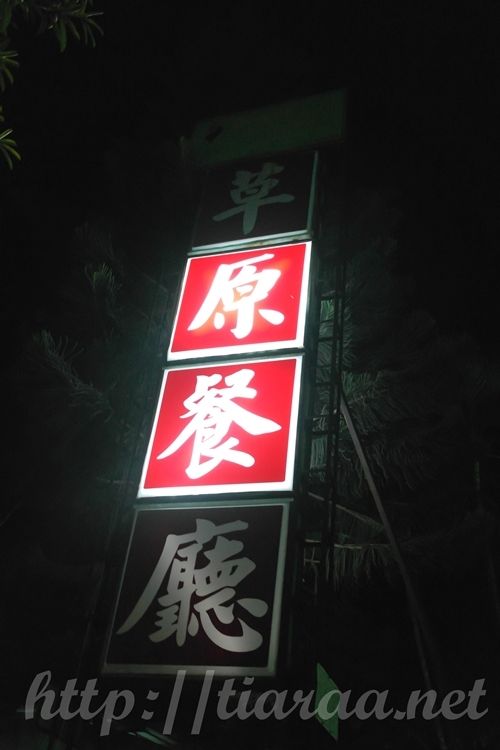 Dinner was served in another restaurant, a 3 minutes walk from the hotel. The food is as usual very oily, boring and the exact same food we had in other restaurants complimentary from the tour. What a bummer!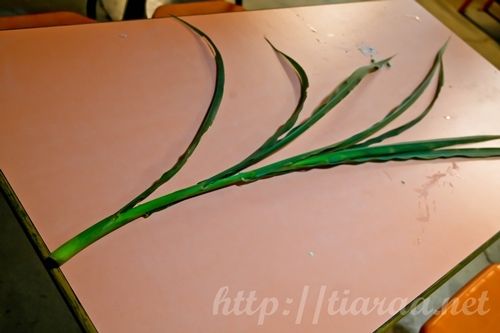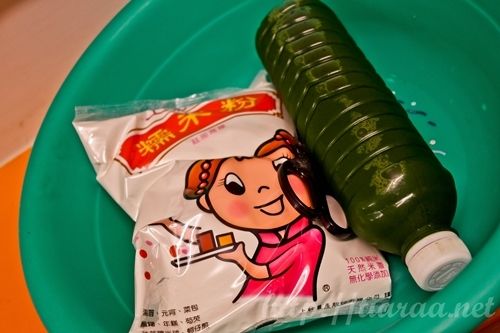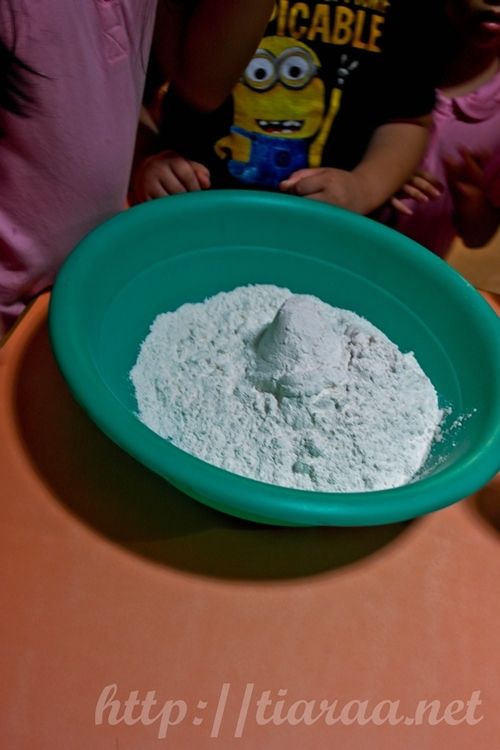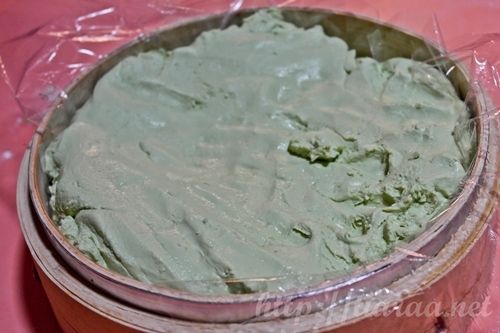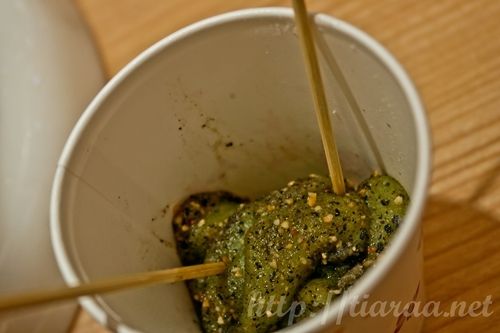 The activity after dinner was enjoyable as the guide got 3 kids to mix the grass mixture with flour in order to make "muah-chee". Our very own ASA tour guide was so sweet as she personally sent us the finished product since we did not join the tour for KTV.  It is indeed the heathier version of "muah chee". Do take note that they have other grass products such as grass ice-cream and grass dumpling.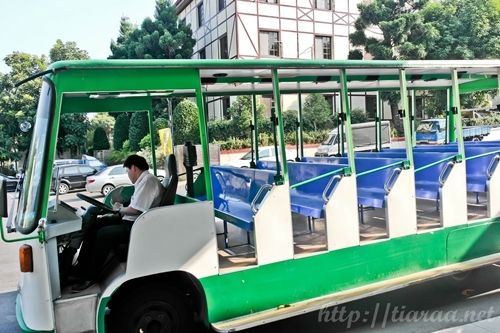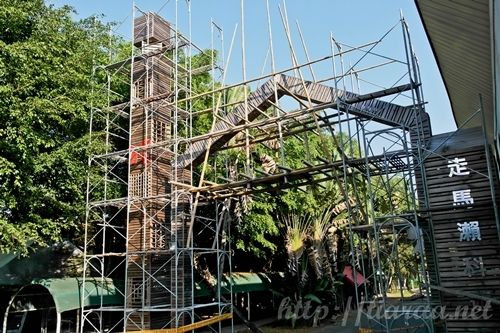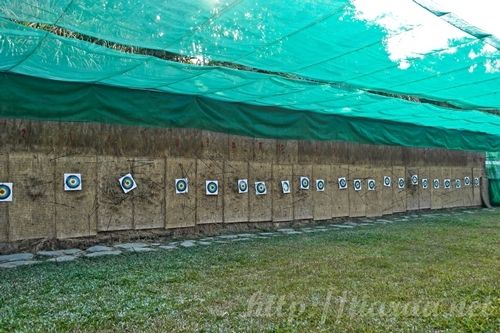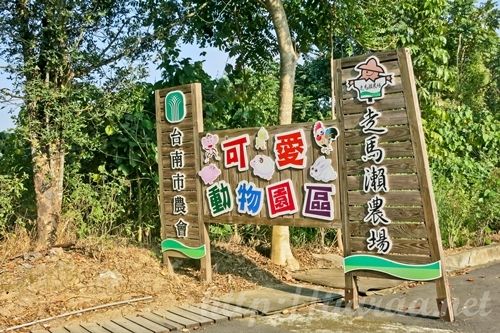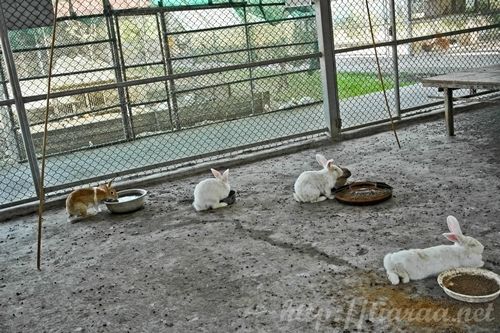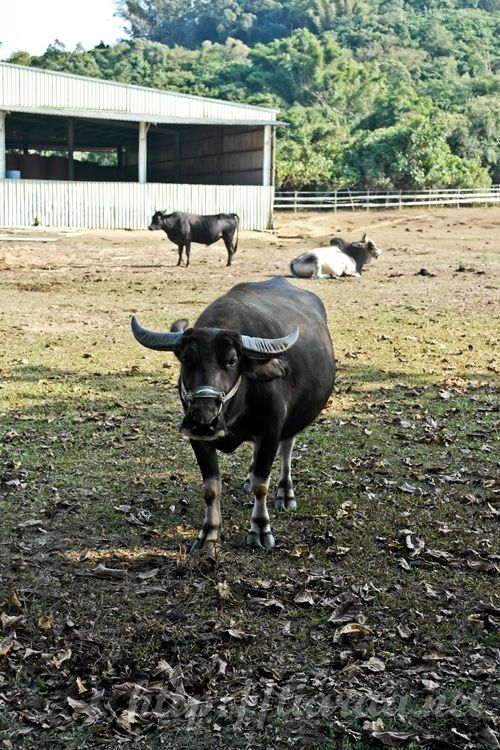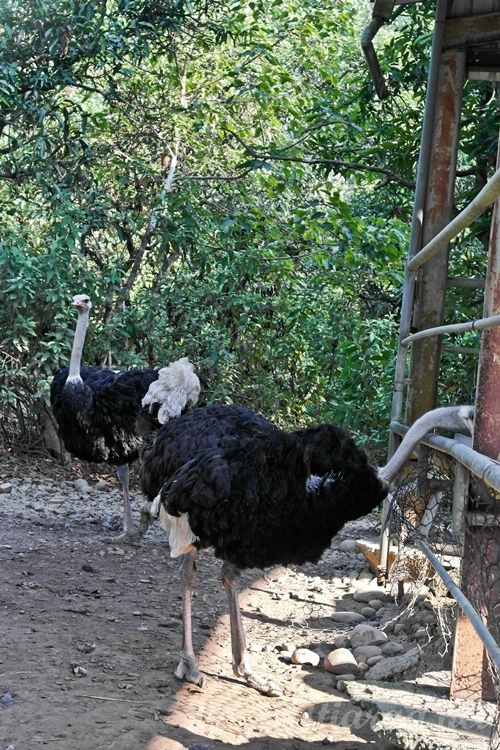 In the afternoon, there were a couple of activities arranged for us. Such were archery and playing with the animals in their mini zoo.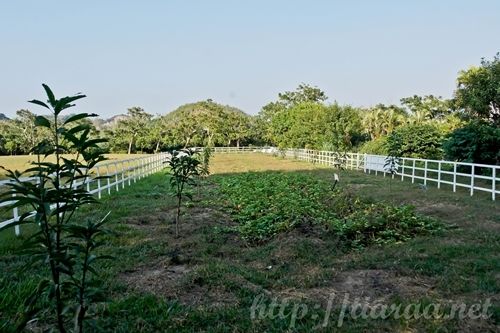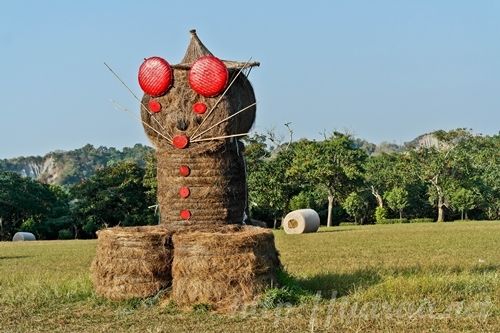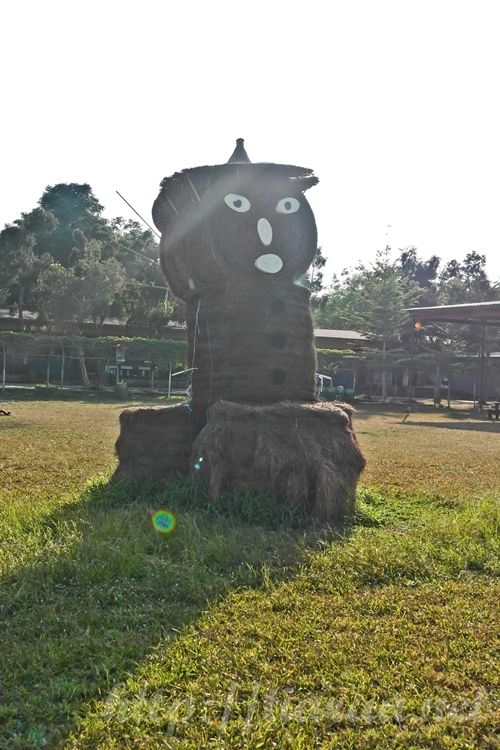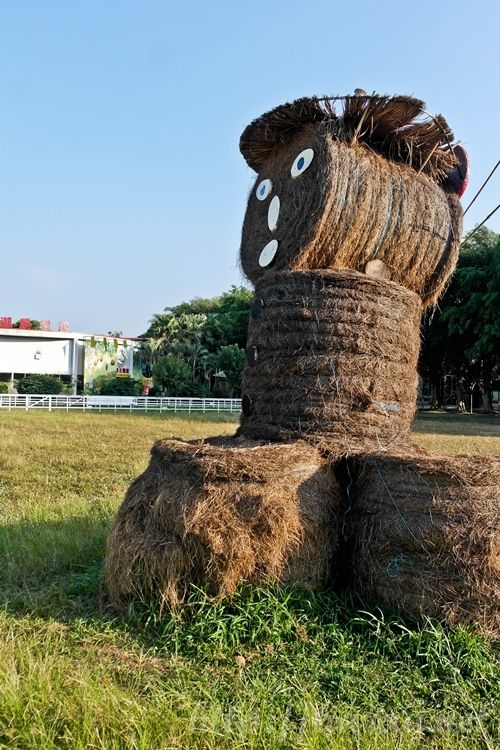 We also got to see the plants they have grown and their adorable cat-like scarecrow, which is totally photo worthy!
The farm is so huge that they even have a mini winery to educate students during their school excursions. I saw quite a number of students staying there at that time.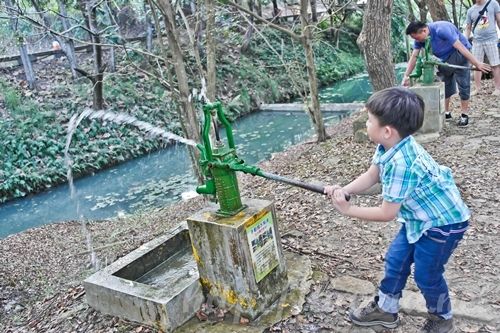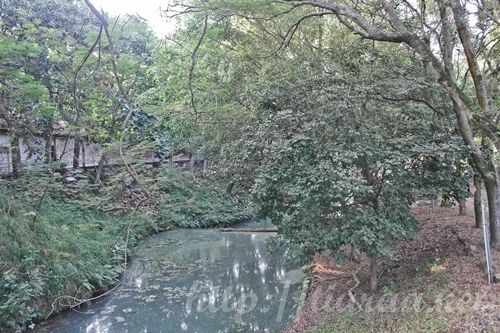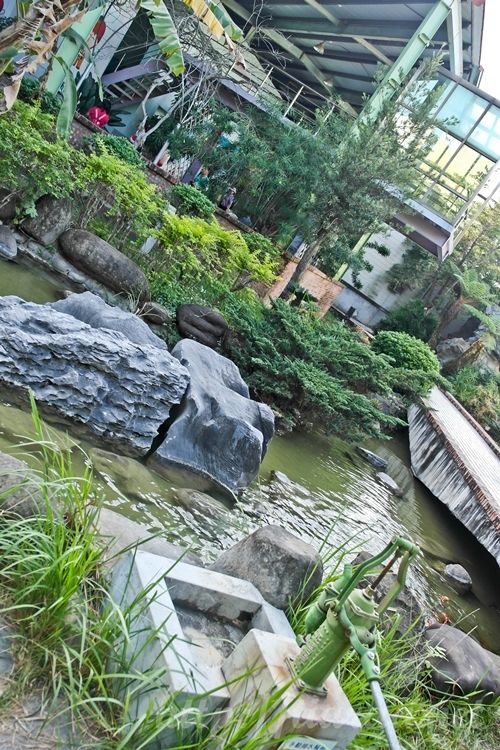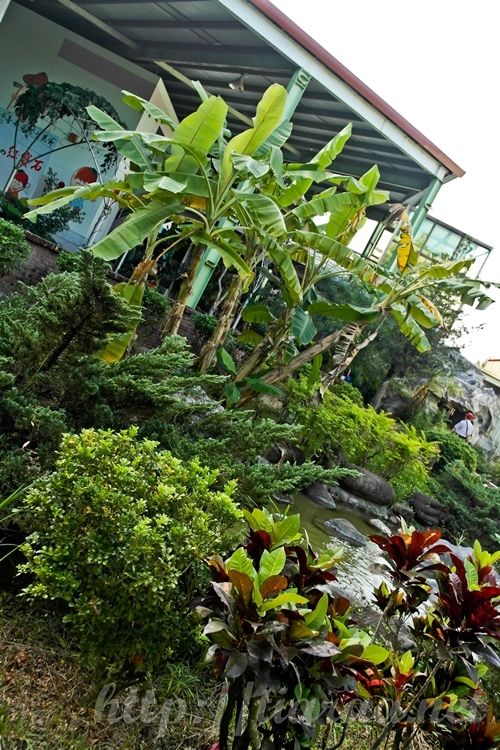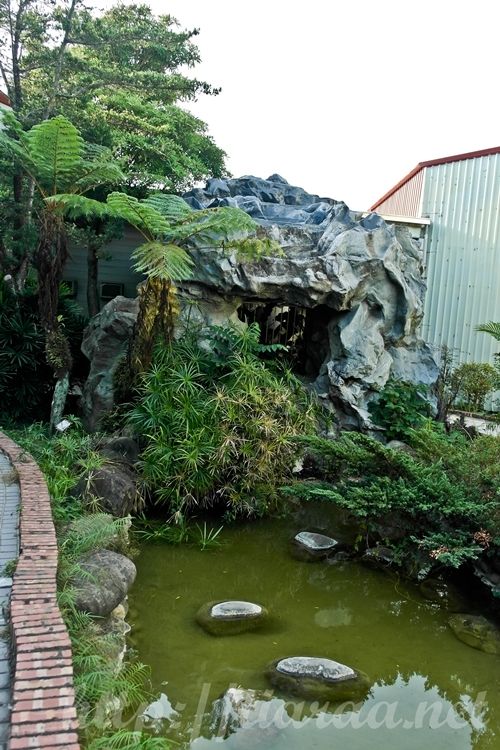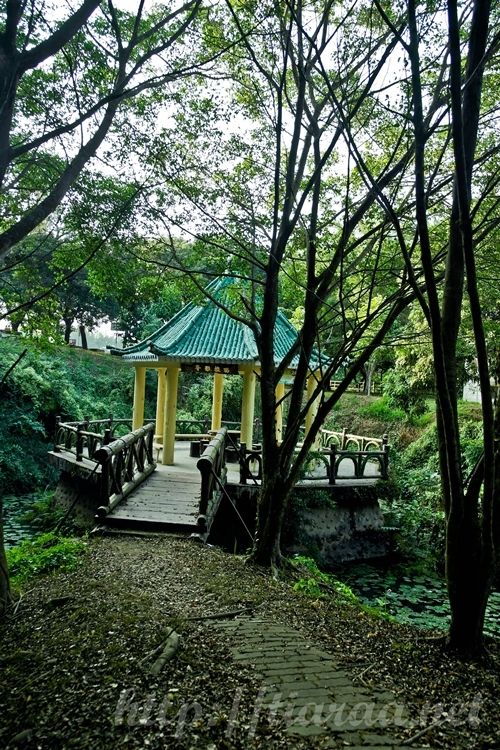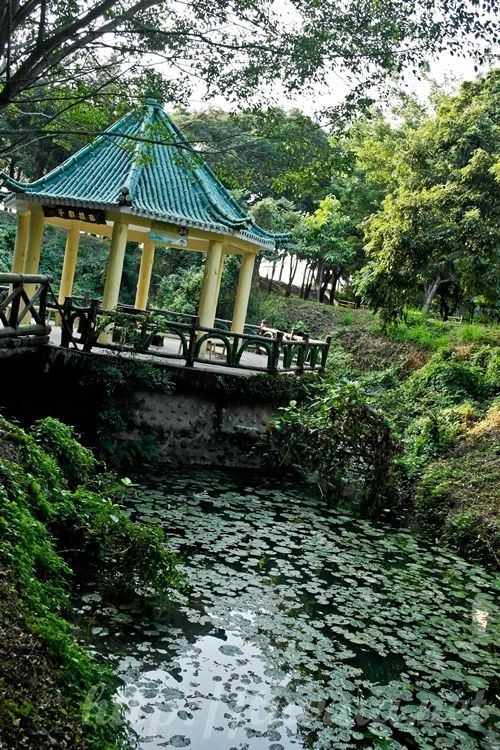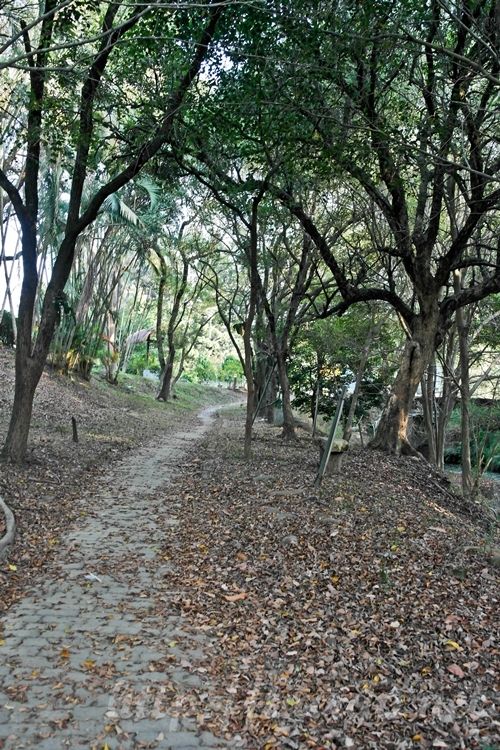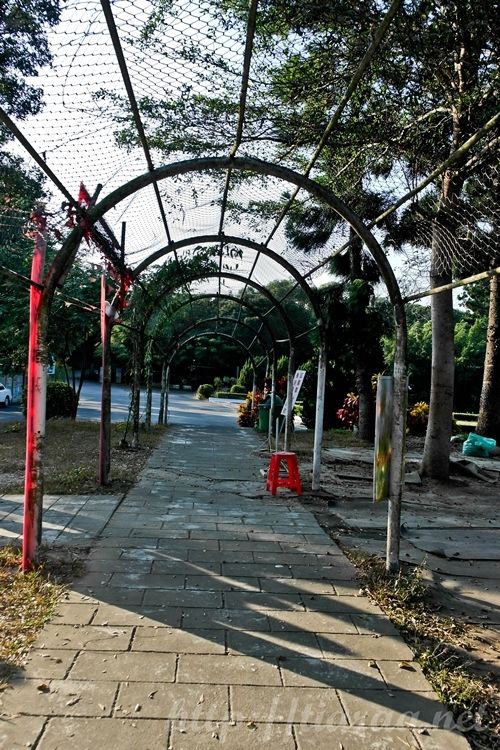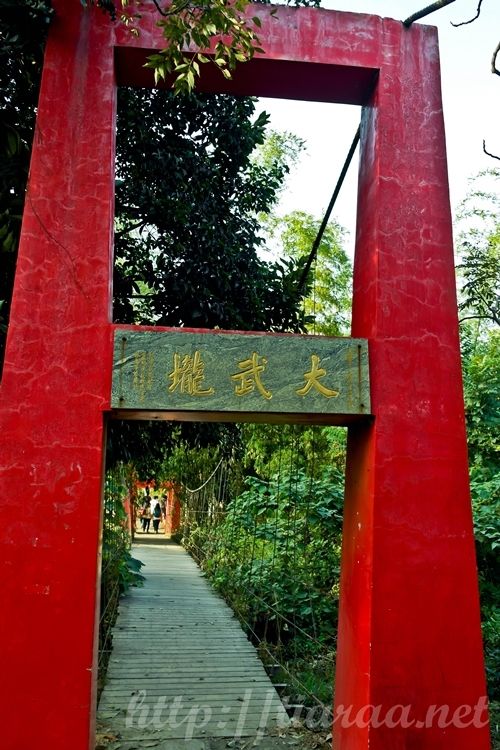 We walked quite a lot and it was quite intense for what we were wearing. We should have just changed to track pants, tank top and sports shoes for the distance we walked. I love how much scenic views this place provides though. My mum was so tired that she decided to go back with the tour group.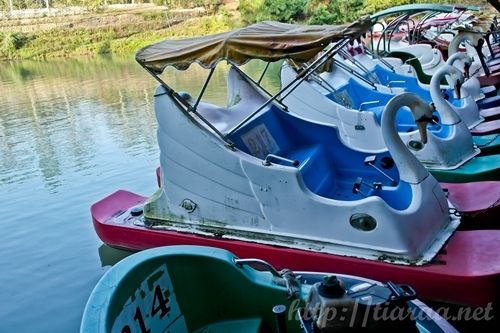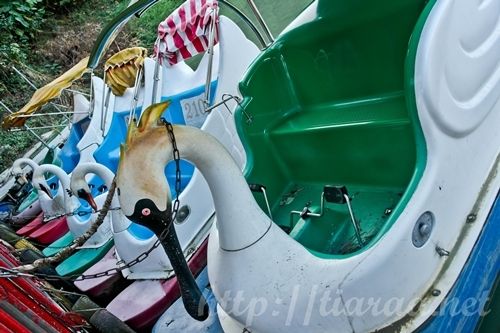 There were water boat rides that my brother and I hopped on to and challenging bridges that I participated in after my family left. It was really fun despite how much I was carrying and what I was wearing. My outfit was did not prepare me for this but I took up the challenge anyhow.
This hotel stay was a great adventure and there are many mini activities that I was not prepared and equipped for but despite everything, I had fun and conquered it with no regrets. However, I found this place more suitable for a school retreat as elderly may not feel that the distance between places is far from one another and adults will feel that the activities arranged are more catered to adolescents or children.